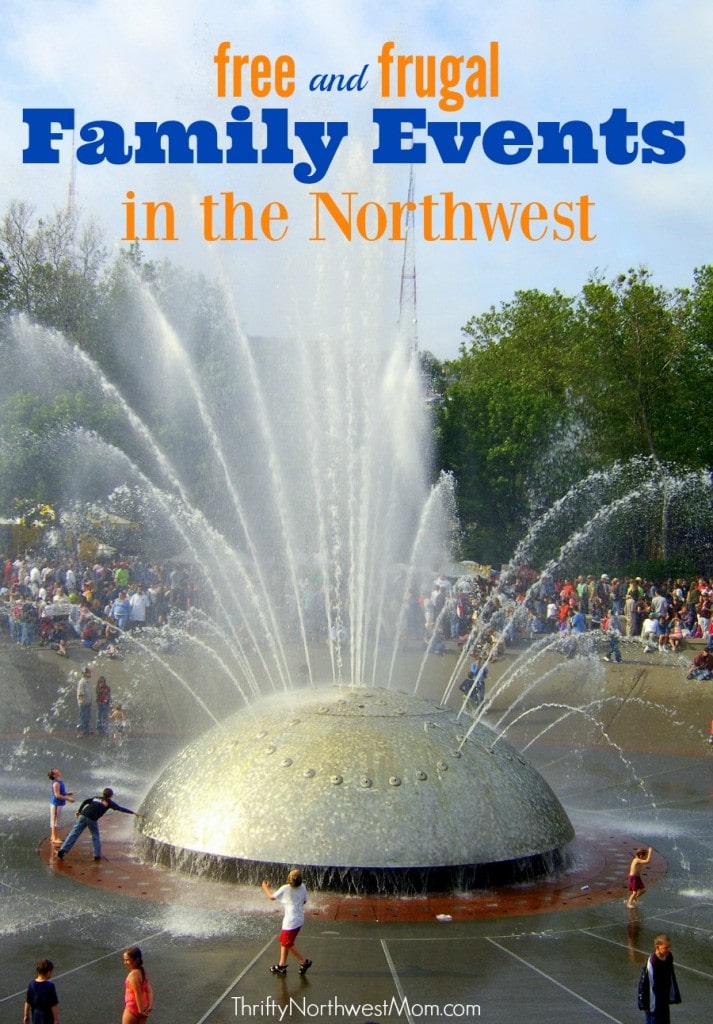 Frugal & Free Activities For Kids / Families in the Northwest 5/17 – 5/23
Lots of fun things to do and see this weekend! Something for everyone to enjoy for sure! We have a list of free activities for kids, and low cost activities for families for this coming week in the Northwest (mostly Puget Sound & Portland and surrounding areas). We try to keep all of the listings at free to $5 pp (the exceptions are popular events that are great deals). We love to see families have the opportunity to get out and have fun together, regardless of your budget. We are blessed to live in the Northwest, where there are some really great opportunities to do things without breaking the bank. You can also check out our Northwest Page here for upcoming discounted events, Northwest Attractions, park reviews and much more,  for ways to save on local favorites.
Make sure to check out these fun ideas around the Northwest:
And if you find a fun, frugal event that's not listed, feel free to leave a comment so we can add that event to our list.
Cheap Event Tickets for Seattle Area
Head to Goldstar and select Family events to easily find these. Some of the tickets sell out fast, so it's a good idea to buy ahead if you see an event your family would want to attend!
AMC – Multiple Locations; $9 (reg. $13.50)
Circus Tickets (in Tacoma): $12.50
Comedy Sportz – Seattle; $5 – $7.75 (reg. $10 – $15.50)
Find more Cheap Event Tickets for Seattle area on Goldstar HERE.
Cheap Event Tickets for Portland Area
Head to Goldstar and select Family events to easily find these.
Bead Faire – Portland; COMP (reg. $7)
Portland Timbers 2 Soccer – Portland; $6 (reg. $10)
Find more Cheap Event Tickets for Portland area on Goldstar HERE.
Things To Do in Seattle Area
Friday, May 17th, 2019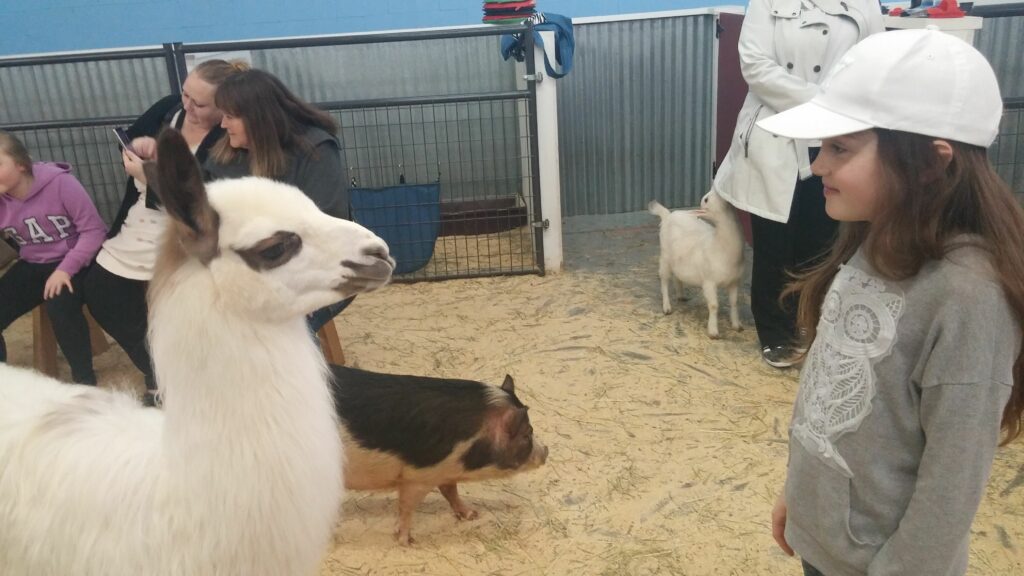 Free Admission to Debbie DoLittles Petting Farm Today! (Reg. $10, so it is a great deal)
Movie Screening –How to Train Your Dragon 3 – Seattle; 8pm; Free; Enjoy a free showing of the movie How to Train Your Dragon 3 at there last movie showing this weekend. They'll have free popcorn and lemonade as well. They're having a showing Saturday too. You can also check out the Regal Cinemas $1 Summer Movies Schedule for more great movie view opportunities for kids throughout the summer.
17th of May Festival: Syttende Mai – Seattle; 10am – 8pm; Free; Celebrate Norwegian Constitution Day by visiting the Nordic Heritage Museum for free. They'll have entertainment, a parade and more.
Pet Rock Workshop – Burien; 3:30pm – 5pm; Free; Celebrate National Pet month by making your very own pet rock. All supplies needed will be available.
Ballard Playspace – Seattle; 5:30pm – 7:30pm; Free; Drop in for open play. Socks are required for kids and adults. Ages infant to 8.
Lake City Film Festival – Seattle; 6:30pm – 8:30pm; Free; Enjoy a free family-friendly movie.
Digital Families Community Event – Kent; 6pm – 8pm; Free; Talk about online safety at this hands-on parent and student activity event to help create safe online spaces for families. Dinner and childcare will be provided for those who RSVP/register.
Redmond Bike Bash – Redmond; 4pm – 7pm; Free; Enjoy music, food trucks, bike shops, beer garden, giveaways, and more.
Free Friday Night – Everett; 5:30pm – 9pm; Free; Children's Museum offers free admission this Friday.
Spring Treasure Hunt – Seattle; 9am – 5pm; Free; Grab a treasure hunt guide and see if you can find all the items around the Nursery.
Paint Me A Story – Kenmore; 10am – 10:30am; Free; Preschool-aged children get to listen to a story and paint along. RSVP so they can better plan and prepare.
Wee One's Weekly – Tacoma; 9:30am – 11am; Free for members, $5 for non-members; Drop in and enjoy thematic and musical programs perfect for toddlers, preschoolers, and their grown-ups during the academic year.
Hoppy Hour at Elevated Sportz Trampoline Park – Bothell; 10am – 12:30pm; $10 Jump age 3 and older, $7 Kidz Play toddlers and older, or $12 combo; Enjoy discounted tickets at this indoor play park.
Mommy Matinees at the Movies – Seattle; 9:30am; Children 5 and Under Free, Adult tickets are Matinee Pricing; Every Friday you can show up with your young children and don't have to worry about interrupting anyone with a crying or antsy little one. Actually, enjoy yourself, worry-free.

Saturday, May 18th, 2019
Armed Forces Day at JBLM! 11am to 7pm, FREE Admission and open to the public! Admission, parking, military displays, historical reenactments, entertainment and athletic events are free. Carnival rides, food and other vendor products are available for purchase. Be prepared for some delays entering the base for security checks.
50th Annual U District Street Fair – Seattle; 10am – 7pm; Free; Great place to shop for handcrafted goods, food, music, and even kid's activities.
Sliding Scale Edible Plant Sale – Seattle; 11am – 4pm; Free Admission; Pay what you can $.1-3 per veggie plant! They have cucumbers, summer and winter squash, corn, brassica family and lettuces. Along with a bunch of other things to choose from!
A Glimpse of China – 2019 Chinese Culture & Arts Festival – Seattle; 11am – 6pm; Free; Explore and experience the culture and contemporary influences of China with live performances, arts, hands-on activities, food, games, and more.
Pierogi Fest 2019 – Seattle; 11:30am – 4pm; Free, just pay for food; Head over to the biggest fest with the family and try out some pierogi's! They'll even have live entertainment going on as well.
United Indians Foster Care 3rd Youth & Family Mini Pow wow – Seattle; Noon – 4pm; Free; Join as they recognize Foster Care Awareness Month with more of an introductory for those who are learning. They'll have a raffle and free lunch as well!
Spring AAPI Arts & Crafts Fair – Seattle; Noon – 6pm; Free; Celebrate Asian Pacific American Heritage Month with this fair of small business owners selling things such as jewelry, art, candles, and more. A DJ will be playing music!
Mercer & Stevens Court Spring Barbecue – Seattle; Noon – 2pm; Free; Celebrate spring at this fun outdoor event of games, food, and music.
SSP Season Opener Party – Seattle; 4pm – 7:30pm; Free; Sail Sand Point will be having free boat rides, lawn games, BBQ, and live music to celebrate boating season.
PSSO Spring Concert – Seattle; 7:30pm – 9:30pm; $5-$8; Enjoy a nice concert from Puget Sound Symphony Orchestra this weekend with the family.
Kent International Festival – Kent, This is at the Showare Center, and admission is free! Celebrate cultural diversity with many different entertainment, food and craft activities taking place!
Sunday, May 19th, 2019
Touch-A-Truck 2019 – Seattle; 10am – 1pm; $6 a ticket or a Family pack for $25 (5 people); Just like it says children can get a chance to touch trucks! They'll have food, games, and crafts.
2019 Mushroom MAYnia – Seattle; Noon – 4pm; $3 each , $5 family; They'll have activities and demonstrations on mushrooms such as identification, where to find morels, making an outdoor mushroom garden, face painting, crafts, and more.
Sunday FunDay at Riverfront – Spokane; 1pm – 3pm; Free; Free skate and scooter from 1 to 3! Every kid that visits the Tomato Street craft table becomes a member of their V.I.K and receives a free kid's meal at Tomato Street!
Family Ministries Social – Mercer Island; 10:30am – Noon; Free; You're invited for a fun Sunday morning social. Coffee and treats will be in the Narthex following the 9:30am service.
Ballard Farmers Market – Seattle; 10am – 3pm; Free; Do some shopping, get some fresh vegetables and fruits. Maybe even try some of the food!
Things to Do in the Portland Area

Friday, May 17th, 2019
Vet Fest PDX – Portland; Noon – 8pm; Free; They'll offer military families and supportive community members a place to gather for family fun. Live entertainment, family activities, and more.
Ladybug Walk – Portland; 10am – 11:15am; $3 – $8; Toddlers, preschoolers, and adults get to explore and discover nature with an Environmental Educator.
KiLoFriday at Mississippi Pizza – Portland; 4:30pm – 5:15pm; $5-$10 suggested donation; Enjoy live music for the family to enjoy together.
Saturday, May 18th, 2019
Hillsboro Public Works Day – Hillsboro; 8am – 1:30pm; Free; You're invited to the 8th annual city event. Featuring exhibits, hands-on equipment, ask questions. They'll have an interactive traffic signal, front-end loader, snowplow to name a few things.
Children's Nature Fair – Portland; 10am – 2pm; Free; Play, craft, check out magical plants as well as a Honey Bee Hike, eat ice cream, live music, and more.
Tualatin River Bird Festival – Sherwood; 10am – 4pm; Free; Celebrate wildlife and wild places at this fun festival. They'll have bird walks, hands-on educational art and crafts to name a few activities.
Pearson Education Center Open Saturday – Vancouver; 10am – 5pm; Free; The center is having an open Saturday this weekend. The youth of all ages can experience STEM education through aviation.
BJ the Clown – Beaverton; 11am – 11:45am; Free; Celebrate Children's Book Week with fun such as comedy, juggling storytelling, and more from BJ the Clown.
Foster Parent Appreciation Party – Portland; Noon – 4pm; Free; Join in to celebrate foster parents! They'll be honoring some of Oregon's community members. Plus they'll have free food, drinks, activities, live music, prizes, and more.
Mini Hike w/Author Wendy Gorton – Gresham; 1pm – 2:30pm; Free; Enjoy a storytime at Maggie Mae's with Wendy Gorton. She'll be reading a picture book and then you'll take a mini hike to Gresham City Park's Japanese Garden.
Junior Parade Float Building Workshop – Portland; 1pm – 3pm; Free; This is a special Junior Parade Float Workshop and will be held at the former downtown Portland Post Office. Bring a wagon, bike, box, or umbrella and learn how to make it parade ready.
Light Brigade Movies – Portland; 7:30pm – 10pm; Free; Enjoy a free showing of the movie Big Hero Six.
Guided Nature Walk – Portland; 10am – 11:30am; Free; Guided nature hike to explore the forest and stream ecosystems. This weekends topic is Wildflowers of Tyron Creek.
Montavilla Spring Block Party – Portland; 3pm – 9pm; Free; Family-friendly block party with music, games, crafts, and more.
Kids Morning Skate – Portland; 10:30am – Noon; $7.50; This skate session is designed for kids 10 and younger and their families. It'll feature kids choice music, fun skate games, and a visit from Chipper the Squirrel. One adult free per paid child.
Preschool Sensory Storytime – Portland; 9:30am – 10:15am; Free; Storytime specifically welcoming families of children on the spectrum.

Sunday, May 19th, 2019
2019 Kenton Street Fair – Portland; 10am – 6pm; Free; Join in to celebrate the 10th Anniversary of the Street Fair. They'll kick off the event with a kid's parade at 10am. Followed by a Coaster Car Demo, live music, and a kid's area.
Southeast Portland Sunday Parkways – Portland; 11am – 4pm; Free; Bike along inner Southeast Portland with the family this Sunday. They'll even have live music, marketplaces, and more around your bike route.
National Events:
Bank of America Museum Admission – Various Locations; Any cardholders with Bank of America can enjoy FREE admission to various museums! Check out the list in your state to check out which museums are participating.
Barnes & Noble Saturday Storytime Enter your zip code to see special storytime events at your local Barnes & Noble store.
Michaels' Kids Club – every Saturday from 10am-noon; $2 for children ages 3 and up with all supplies included. There are also special projects for spring break. Check your local Michael's store to see if they are participating in this weeks' project.
Lakeshore Learning Stores– every Saturday from 11am-3pm there are fun free crafts at Lakeshore Learning Stores for ages 3 and up. Check with your local store to see if they are participating.