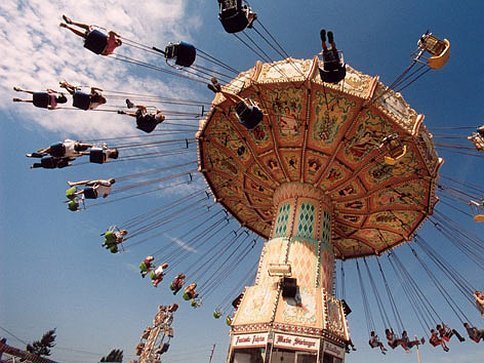 Washington State Fair Discount Tickets!
The Washington State Fair is what used to be called the Puyallup Fair. The Washington State Fair is the largest single attraction held annually in the state of Washington and continually ranks in the top ten largest fairs in the world. It is coming right around the corner too. This years fair dates are August 31st to September 23rd, and we are already seeing the deals roll out.
It's a favorite around here for families, but can add up with ride tickets, so this discount may come in handy.  Two of the most popular deals we usually find for the Washington State Fair are the:
Kids Free Days
Everyone Gets In Free
Ride Bundle  (this one sold out, we will update if we find another)
And we have the details on both of these offers below!
BECU is once again offering FREE admission for kids this final weekend of the fair, Kids get in FREE Labor Day Weekend, Aug. 31 – Sept. 3, courtesy of BECU!
Kids 5 and under are free each and every day of the Washington State Fair.
No coupon is necessary to take advantage of this amazing offer!
PLUS, Everyone gets FREE gate admission on opening day (August 31st) from 10:30am – 12:30pm with a food donation at any gate!