Pottery Barn Backpacks On Sale

Pottery Barn Backpacks & Lunch Bags
Pottery Barn Teen Backpacks & Kids Pottery Barn backpacks are both on sale for select backpacks & lunchboxes. There are some super prices with the sale prices currently available (no extra promo code needed. These backpacks and lunchboxes hold up really well, and so are a great deal at these prices.
My girls have had these backpacks & lunch bags for several years and boy, are they heavy-duty & durable – very long-lasting. They have used them for multiple years.  And for this price, it can't be beat for such a high quality backpack!
These items will go FAST,  so I'd check it out soon if you're interested!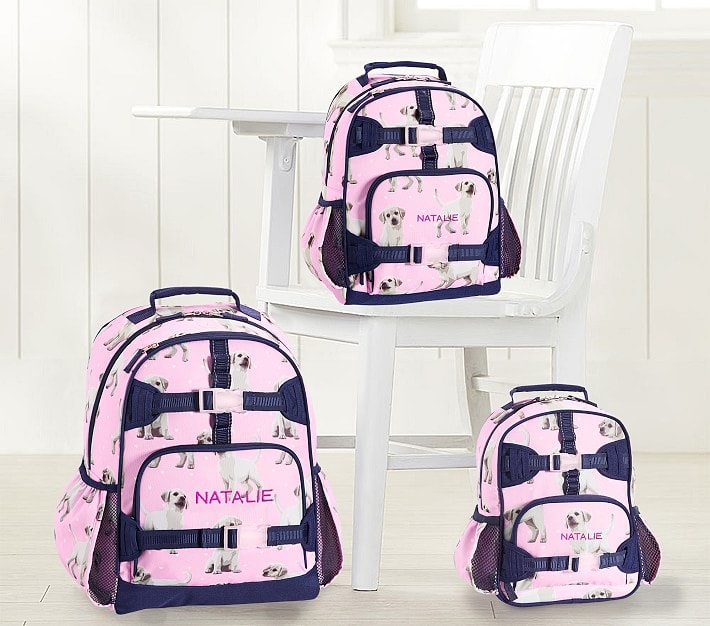 Mackenzie Puppy Backpack starts at $16.99 (reg $44.50)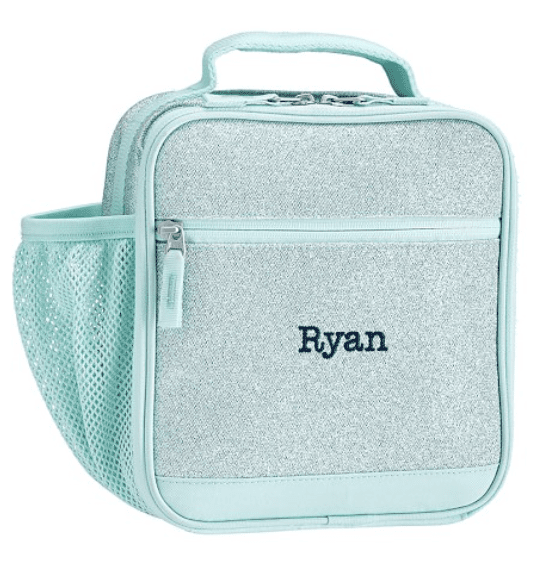 Mackenzie Aqua Sparkle Lunch Box – $12.99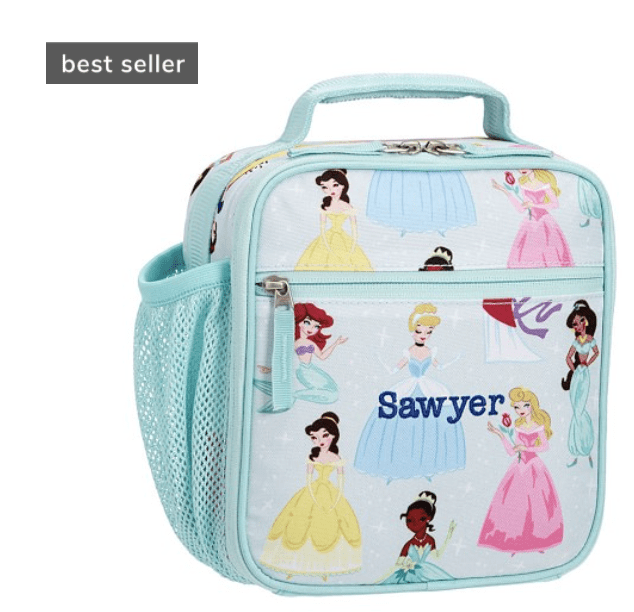 Disney Princess Lunch Box – $12.99
Glow in the Dark Backpack starts at $20.99
Mackenzie Lavender Aqua Ombre Glitter Tablet Case – $16.99 (Reg $29.50)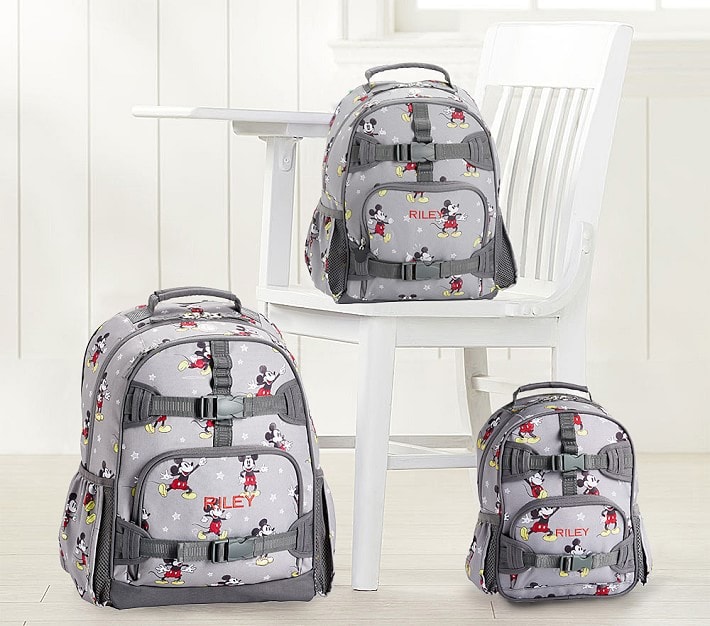 Mackenzie Gray Disney Mickey Mouse Backpacks start at $25.99
Classic backpacks start at $18.99 (personalization is an extra $12.99)
Find more backpacks and lunch boxes on sale here.
Pottery Barn Teen Backpack deals – 
There are some really great prices in the teen section, when you shop lowest to highest priced items. Use promo code COZY to get free shipping too – and find all of the backpacks and lunchboxes that are on sale here – to save the most.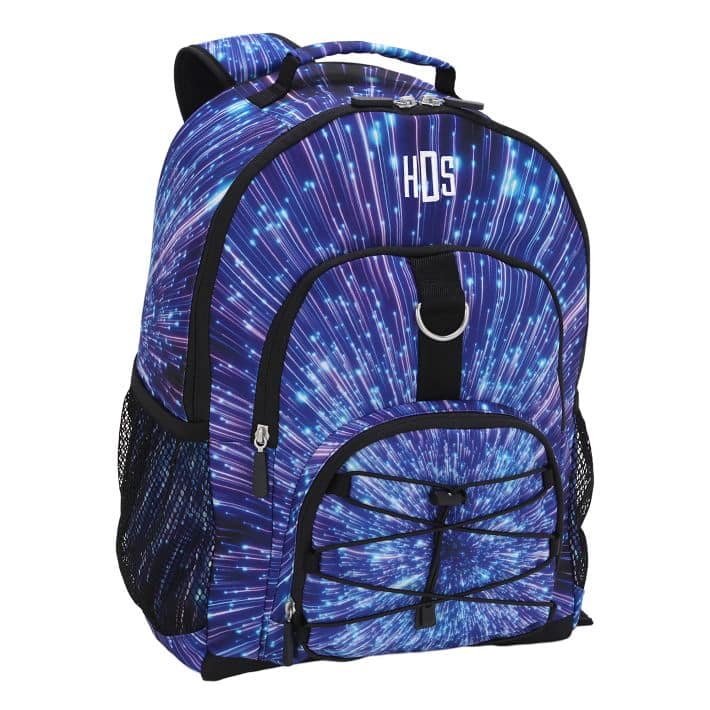 Gear Up Recycled Backpack – as low as $22.99 (Reg $64.50)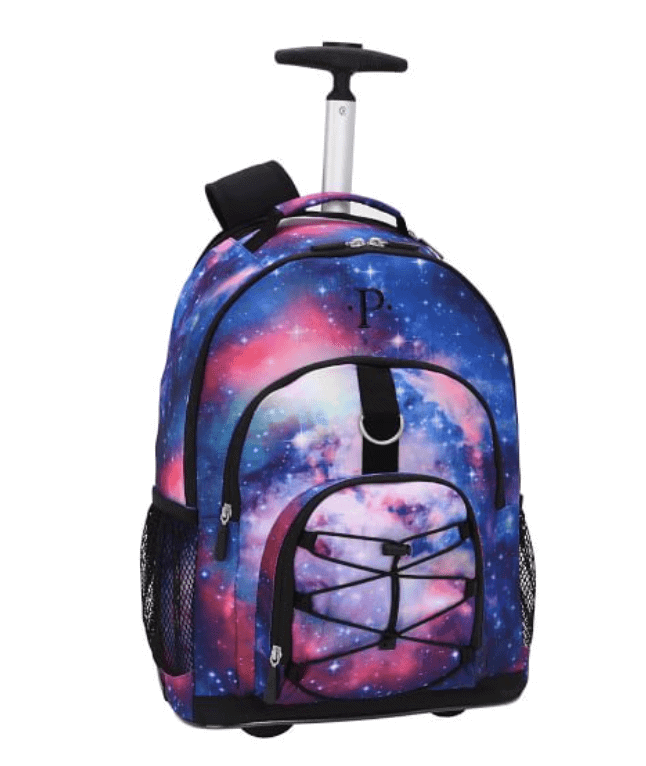 Gear Up Supernova Recycled Backpacks & Lunch bag collection – Lunch bag – $14.99. & backpack starting at $29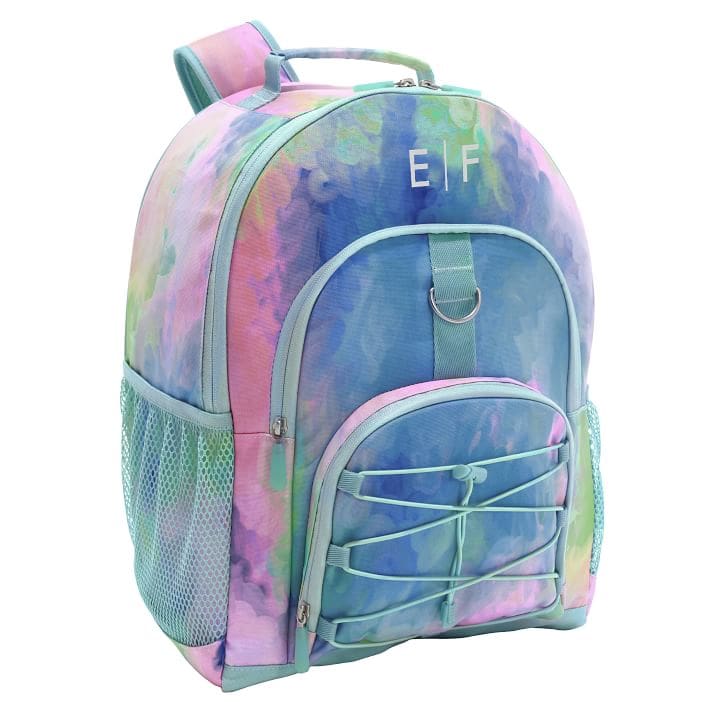 Gear-Up Color Field Tie Dye Recycled Backpacks – on sale for $39.99
Find the full selection of backpacks and lunch boxes on sale at: