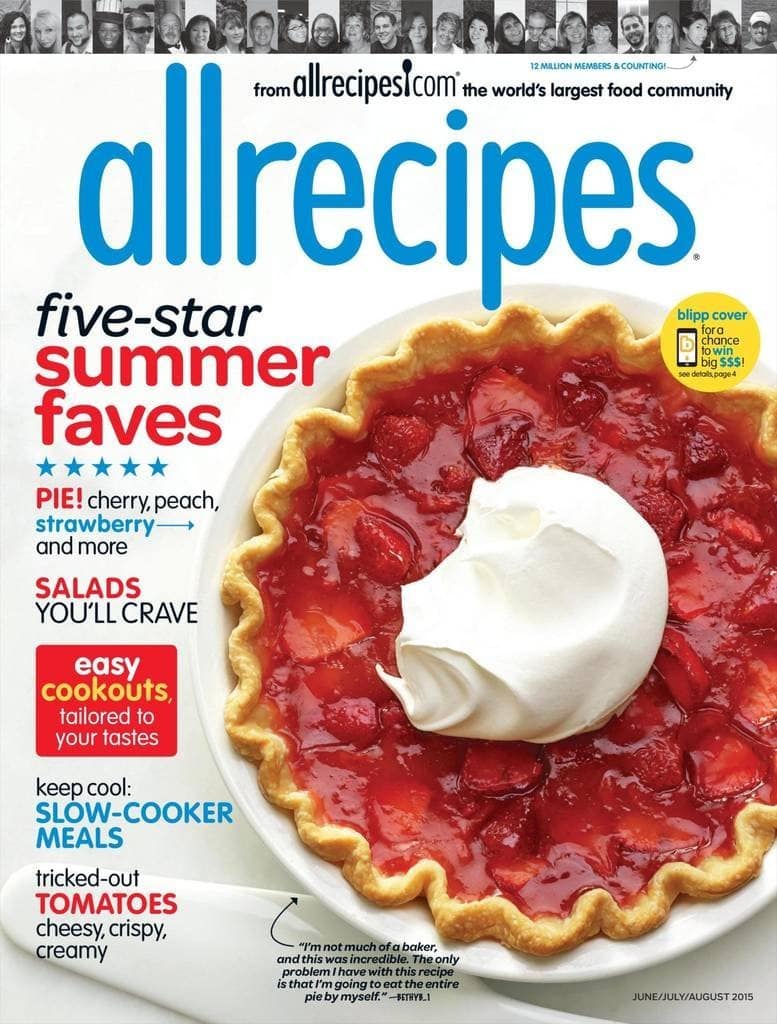 Right now, you can subscribe to Allrecipes Magazine for only $4.99 per year! You can order up to 3 years at this price! Just enter coupon code: THRIFTYNWMOM . We haven't seen this low price since November, so definitely take advantage if you're looking for a great cooking magazine. Would make a nice Mother's Day present & perfect timing to start receiving the first issue by then.

This offer expires Sunday April 2nd at 8:59pm pst.
Description:
Allrecipes magazine is the go-to food magazine for home cooks. Created by the makers of the popular website, Allrecipes.com, you'll find recipes as well as tips and tricks from the Allrecipes community to help enhance your home.
If you find another magazine you like at Discount Mags as well, use the coupon code: THRIFTYNWMOM & you should get 20% off the order price (this may not apply to all magazines, but it does work for most of them)
Save