Glossybox – Get Your First Box for $1 with Promo Code (valued at $80+)!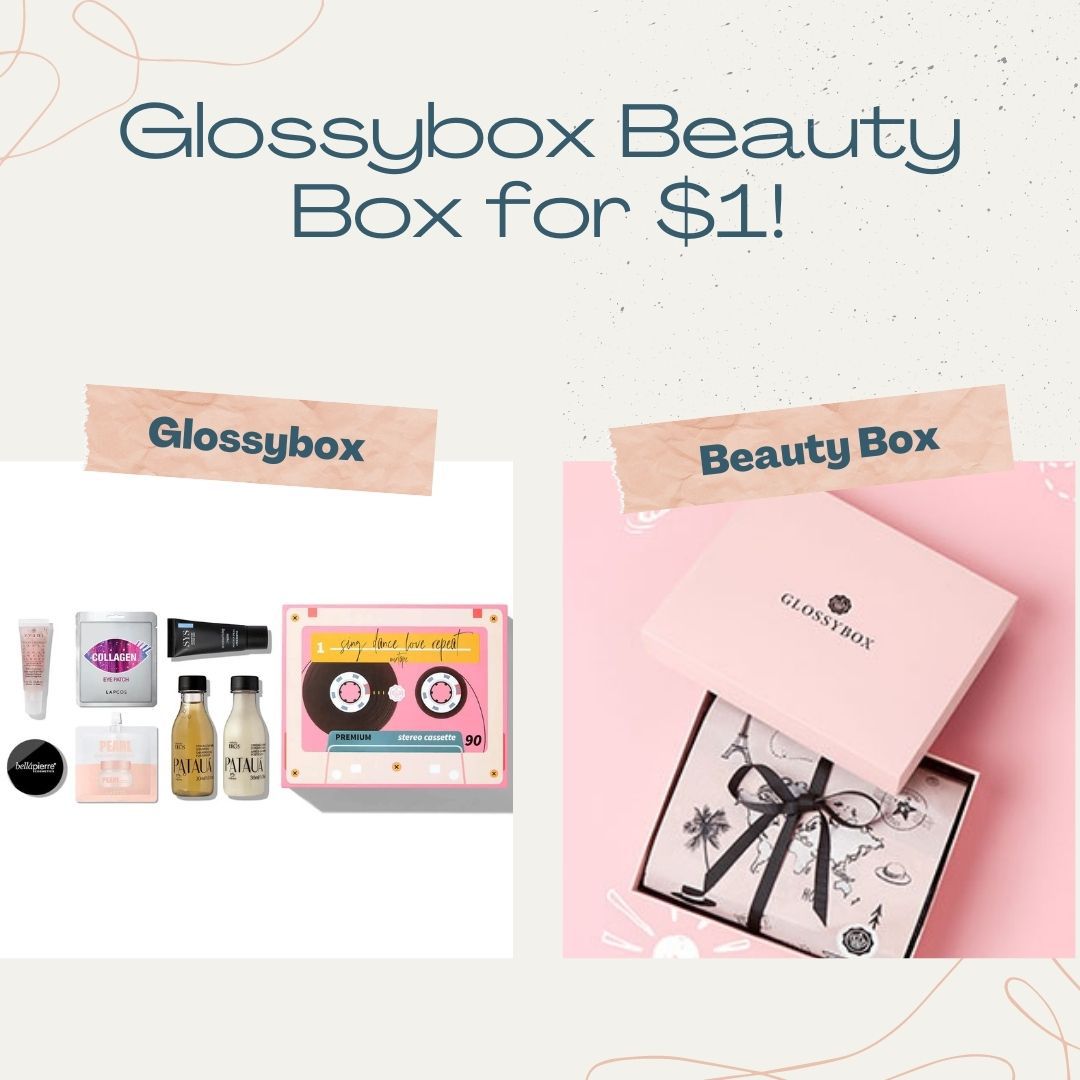 Glossybox – Get Your First Box for $1 with Promo Code (valued at $80+)!
If you love beauty box deals, here is a new one we just learned about. The Glossybox Beauty box offers a few different subscription plans (monthly, 3 months, 6 months or 12 month plans), and the best part is that right now you can get your first Glossybox for just $1 with promo code.
After the first month, you will pay just $18 per month to continue. Five new beauty products, will be delivered to you each month in the boxes. That averages out to just $3.60 per item in the box – less then you will pay for most drug store beauty products! The June box had over $85 worth of products in it, to give you a better idea of the value you will be getting.
Glossybox was initially founded in Europe, but has recently expanded into the US, so it might be a fun way to try something new. They also advertise sustainable products that are boxed in responsible, ethical and environmentally-friendly packaging.
Currently the Glossybox reviews we could find looked good. We would love to hear your experience if you have tried them before. For $1 for your first box, we thought some of you might be interested in trying it out!

To Get this Glossybox Offer –
Head to Glossybox here, and select the 12 month subscription plan (under the "Pay Monthly" Subscriptions)

Use coupon code "EXCLUSIVE1" at checkout, to drop your first box down to just $1 with a 12 month subscription. Must select the 12 monthly payments option (this is a monthly payment plan – not the 12 month annual pay up front plan). 

You will then be charged $18 per month, after the first month's $1 box.
Note that you can cancel at anytime if you are not satisfied with your boxes. You will need to cancel before the 14th of the month, to stop the following month's box. 
Glossybox promo codes currently available:
Use Glossybox promo code: EXCLUSIVE1 to get your first box for just $1
Get just the July Beauty Box for $16 with promo code:  TREASURE16
Get 20% off one month subscription boxes with Glossybox promo code: INFL20
Student Discount – students get 20% off your first box!
You can also Refer a Friend to give them $5 off their first box (with your unique code you share with them) and then you get $5 credit to spend on the site when they order.
Join GLOSSY BOX now – A beautiful box full of beauty treats delivered to your door each month!
You Might Also Like: