Walmart Beauty Boxes $6.98 Shipped!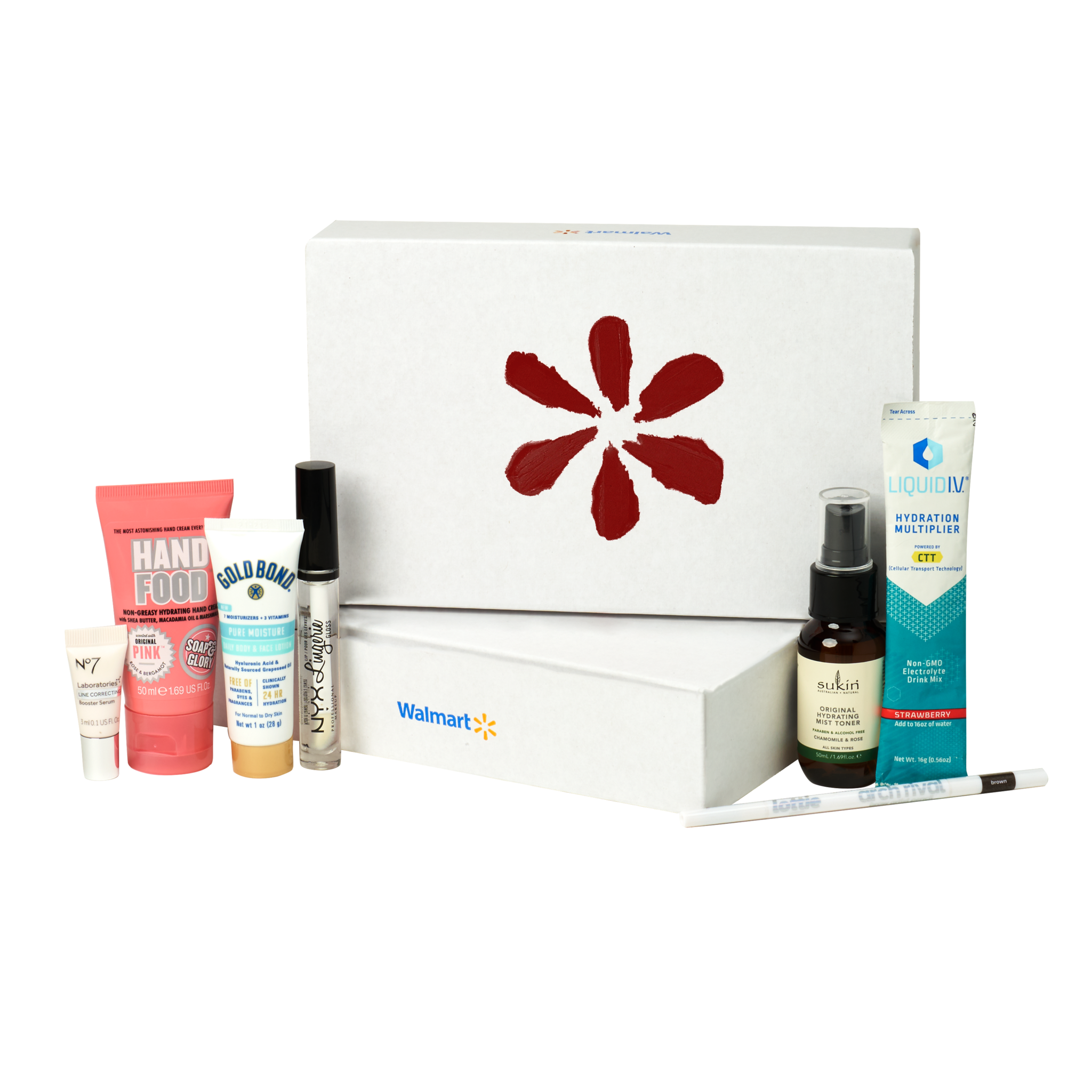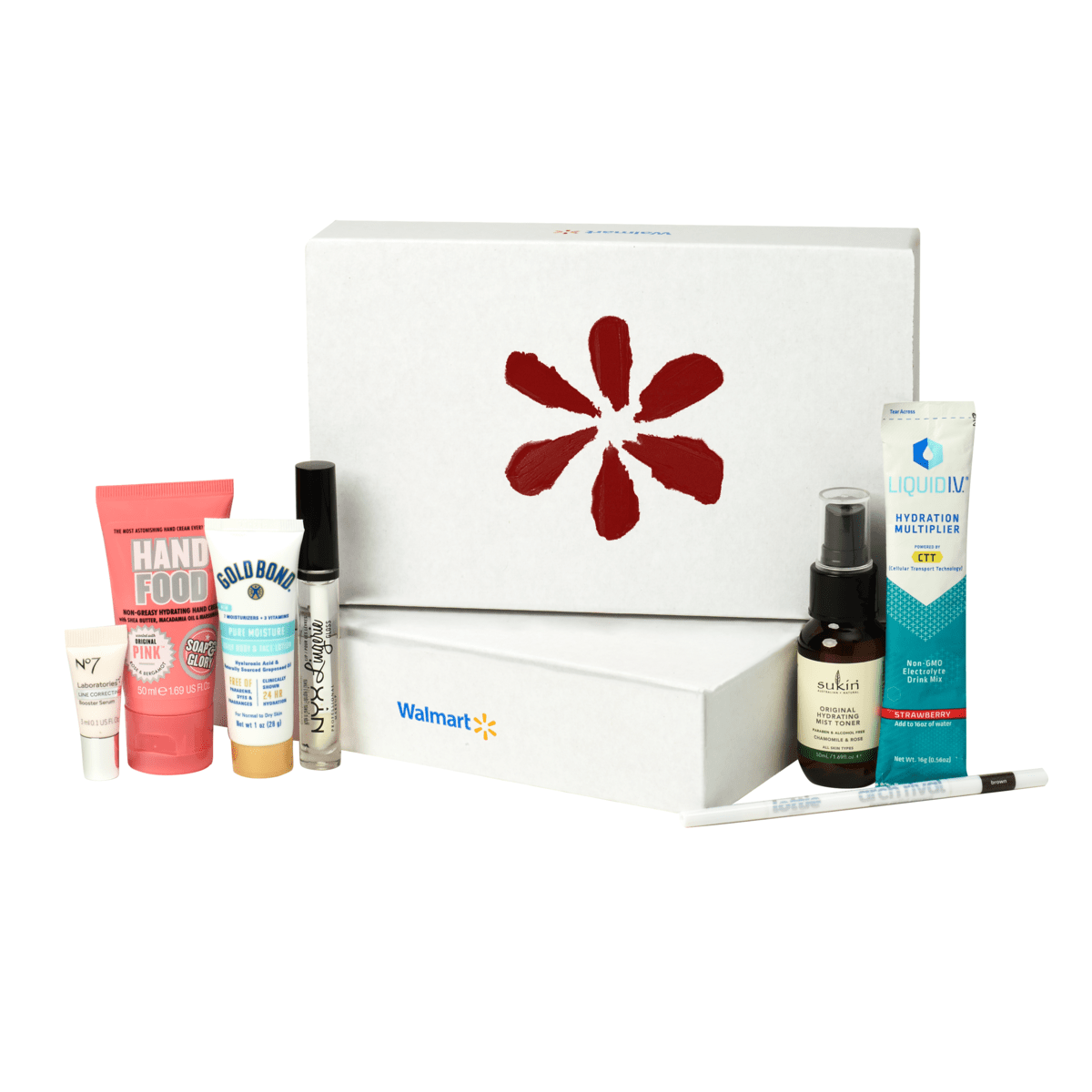 Walmart Beauty Boxes $6.98 Shipped!
There is a new Walmart Beauty Box for $6.98 shipped. They contain deluxe sample size offers from Walmart, as well as coupons and other offers. You can sign up right now for a Walmart Beauty Box for $6.98 shipped. It says that you will receive a "collection of trusted beauty brands" in your box. You'll find sample beauty products and tips on how to use them. You should receive your WinterBeauty Box within 5-10 days of receiving your shipping confirmation email from Walmart.com.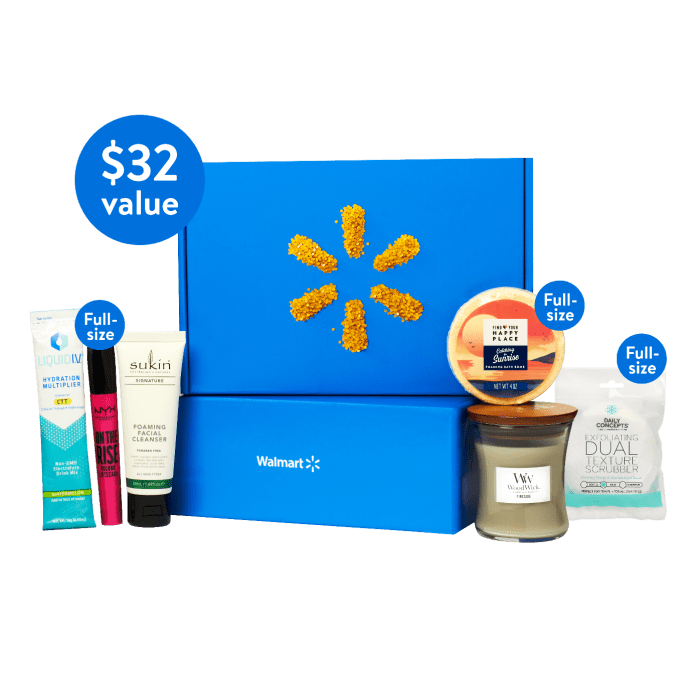 You will also find this Limited Edition Deluxe Self Care Beauty Box available for a limited time from Walmart for just $9.98 too ($32 value). This one includes 6 full size items:
NYX On the Rise Mascara ($11.00/ 0.33 fl oz)This first-of-its-kind, lash-lifting volume mascara features an innovative brush design that coats each lash in matte black formula for max lash lengthening!
Sukin Signature Foaming Facial Cleanser ($2.99/ 1.69 fl oz)Perfect for normal to oily skin types, this non-drying, gentle gel cleanser purifies, soothes, & tightens skin without stripping it of its natural oils.
Liquid I.V. Hydration Multiplier, Watermelon ($3.00/ 2 ct)Get hydrated faster & more efficiently than by drinking water alone. This non-GMO electrolyte powder drink mix taste great & contains five essential vitamins.
WoodWick® Mini Hourglass Candle ($11.87/ 3 oz)Fill your home with inviting fragrance created by a natural wooden wick that Crackles as it Burns TM.

Find Your Happy Place Catching the Sunrise Foaming Bath Bomb ($4.97/ 4.0 oz)Sulfate- & paraben-free with a blend of shea butter, cocoa butter, & vitamin E, this luxury bath product is great when you need a relaxing soak or a chill moment.

Daily Concepts Exfoliating Body Scrubber ($5.00/ 1 sponge)Reveal smoother, softer skin with this dual-sided scrubber that's soft on one side & textured on the other.
*Due to current nationwide shipping delays, they can not guarantee delivery before the holidays. Please note these boxes will begin shipping out on 11/23.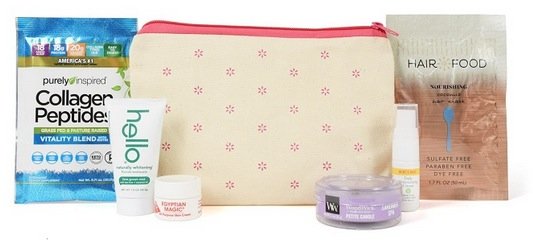 It is pretty simple to get started:
Start by signing up here.
Then, four times per year, you'll receive an assortment of new beauty products and helpful tips delivered to you.
You just pay $6.98 which includes shipping. You can check out sample boxes from the past here, to get a better idea of what you can expect in your beauty box (note, your box may vary from the samples, but it will give you a good idea, just scroll about half way down the page to see the samples. You can click on the images and it takes you to the Instagram accounts of other people who have received the beauty boxes and shared about theirs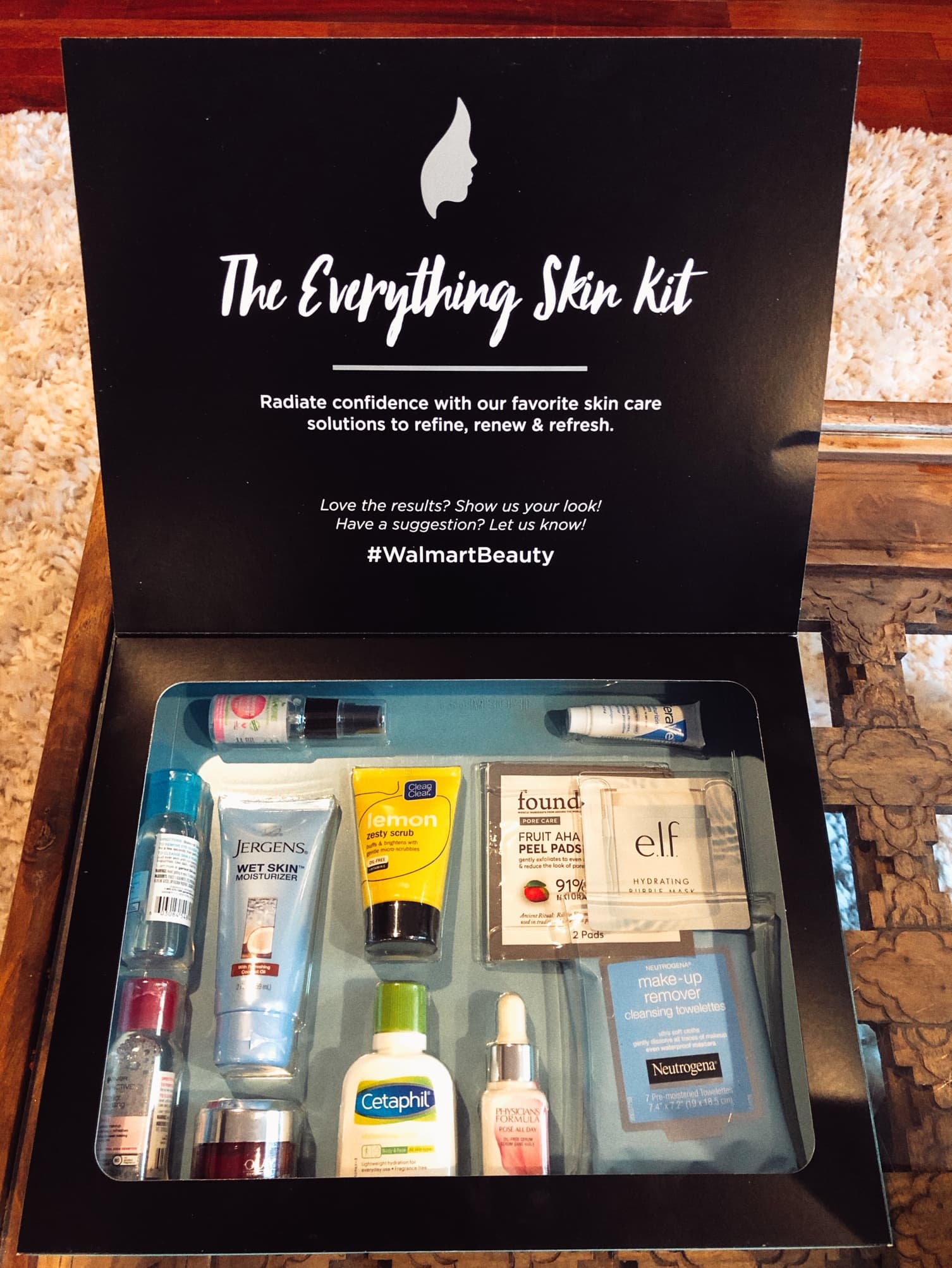 Here is a Sample Box I got previously for $9.88, so this is not the same one being offered here, but it will give you a better idea of what the deluxe size sample products might look like in real life.
More Beauty Box Offers You Can Check Out:
Allure Beauty Box – get $420 in items for $24 this month – their biggest box ever!
Glossybox – Get your first box for just $1 ($80 in value) with promo code here!
Target Beauty Boxes (these are usually between $5 and $7 and are released at the beginning of the month, and can sell out quickly).
Macys Beauty Box Subscription – this one is $15 but comes with 5 deluxe  size sample items!
Fab Fit Fun, the Ultimate Beauty Sample Box!