Amazon Prime Day 2023 – Prime Big Deals October Event Is Coming!
This post may contain affiliate links and I may be compensated for this post. Please read our disclosure policy here.

Amazon Prime Day 2023
Prime Big Deals October Event Is Coming!
Will there be a Prime Day in October 2023? The answer is yes! Amazon is running two Amazon Prime Day 2023 events this year. The first was the Amazon Prime Days which happened in July, which they touted this as the Black Friday sale in July! Now they have announced there will also be a Prime Big Deals event happening in October. The Prime Big Deals Days is a 48 hour event that will take place from October 10-11, 2023.
There will be tons of deals. Amazon will feature more than 100,000 deals in electronics, toys, video games, lawn & garden, outdoor items, kitchen & more. New lightning deals will happen every 5 minutes!
If you do not want to wait for the Prime Delas Days, we share lots more tips on how to save big shopping the Amazon Outlet and more all year long.
Tips for Shopping the Amazon Prime Day Sale
Pro Tip – We generally see Walmart and Target launch similar sales during overlapping dates. Walmart in particular is a great one to check out, because you can sign up for a 30 day free trial of Walmart Plus, to get free shipping (and sometimes early access to the sales too), and they generally run their sale a little bit longer (but with the same rock bottome prices). 
The deals will only be available for Amazon Prime Members, so you will need to be signed up to shop the sale.
There is a $1.99 Amazon Prime Trial that you can sign up to try it out & this means you would have Amazon Prime during Amazon Prime Day too. It is a one week trial, so be sure to sign up around July 5th or after to make sure you can use it through the sale.
You could also sign up for a 3 month Amazon Prime Day service for $33, too. More ways to save on an Amazon Prime membership to make you eligible for these sales prices include:
Get a Student Prime Membership for FREE for 6 months, and then just $7.49 per month after that.
Discounted Prime for ebt card holders: Recipients of qualifying government assistance programs, including EBT and Medicaid, can enjoy all of Prime's benefits for just $6.99 per month—half the regular cost of a Prime membership. Amazon's discounted Prime membership also provides additional savings options, such as exclusive deals, coupons, and the ability to subscribe and save on everyday essentials like diapers.
We wanted to share some tips with you on what to expect with Amazon Prime Day deals!
Amazon Layaway Payment Options-
There is an Amazon Layaway program available that you can use to pay for your Amazon Prime Day purchases in 4 payments over 8 weeks, with no interest or credit check required.
Amazon Prime Day Deals That Are Live Now!
Amazon has started rolling out the pre Amazon Prime Day Deals EXTRA early this year (like now). Here are some you will find already available:
Amazon has a number of streaming channels (epix, Showtime, Discovery+ etc) with free trial offers currently available (find them all here)!
There are currently LOTS of Amazon devices on big price drops here.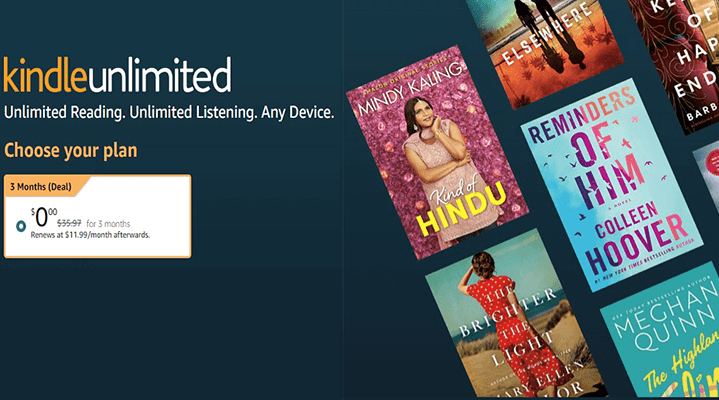 Or a THREE Month FREE Trial of Kindle Unlimited (to get access to books and more)!
Amazon Prime Day 2023 – What To Expect:
Find the Amazon Prime Day Deals Page here, to see what is currently available. We will continue to update things here as we learn more about what kinds of deals to expect too.
Score big on Amazon Devices: Get deals starting now through the sale days and save up to 55% on select Amazon devices
Save on Fire TV smart TVs: There will likely be some super TV deal if past events are any indicator.
Check out the Invite Only Deals – to see what they are offering you!
Find up to 45% off on Amazon Brands here.
How to Shop the Amazon Prime Day Sale::
1 – Make sure you are an Amazon Prime Member to shop this sale.
We have shared a number of ways to get discounted memberships above if you need one.
2 – Make sure to follow the Thrifty NW Mom Facebook Page and Facebook Group
We will be posting deals in both our Thrifty NW Mom Facebook page as well as the TNWM Facebook group.  Definitely make sure to follow the TNWM Facebook group in addition to the page as Facebook lowers the number of folks who see our posts if we post too often on the Facebook Business page, so we only post every hour or two in there, but we can post the deals as frequently as they come in the Facebook group, so these will be the most real-time updates and I will also share lightning deals in here as well direct from Amazon as they go too fast to be able to write up on the blog!
We also try to ask folks what they are looking for in the Facebook group & will be trying to search for specific deals that people are requesting in the group as well (time-permitting) so that's a great way to let us know if you're looking for something specific.
3- Make sure notifications are set to "on" in Thrifty NW Mom Deals Facebook group AND the Thrifty Northwest Mom Facebook page.

Make sure that you have selected to receive notifications for "all posts" in the Thrifty NW Mom Facebook Deals Group and on the  Thrifty NW Mom Facebook page  This will help ensure that you will see the updates faster as we post them during the Amazon Prime Sale tonight & tomorrow!
4 – If you miss a Lightning deal, get on the wait list right away!
Unfortunately Amazon's lightning deals have gotten so popular that they often get 100% claimed within moments of going live. This is something that many people don't know to do – if a Lightning deal sells out & goes to 100% claimed, it's still not too late (unless it says that the wait list is full). If it just says that it's 100% Claimed, you can still get on the Wait List!  You may click on it & a box may pop up right away, saying they put the deal in your cart or you may have to wait till one becomes available – which could be 2 minutes or 10 minutes.
Once you put a Lightning Deal in your cart, you have 15 minutes to decide if you want to buy it (use this time to research the item & decide if you really want / need it!). If you decide not to buy it & take it out of your cart or it expires in your cart, then it will go to someone who is next in line on the Wait List.So, always, always get on the Wait list if there is still room on a Lightning Deal! You still  have a very good chance of buying that item! Just make sure to not leave your computer as an alert will pop up letting you know that you are off the wait list & can buy the item but you only have 15 minutes from when you move off the wait list.
5 – Types of Deals to Expect from Amazon Prime Day
There will be several types of deals available on Amazon Prime Day, but the important thing to remember is that prices can change at any time. We are already seeing that today before the official Prime Day sales start that prices are changing very quickly.  So, you do need to make decisions quickly but have a plan in place before you start shopping for what will work for your budget. But then do your research quickly if a deal becomes available as it may not last long, especially the really hot deals such as TV deals. Lightning deals make sure to sign up for them quickly & then you have 15 minutes to research & decide.
The type of deals we'll be seeing are:
Spotlight / Deal of the Day Deals – these are the big promotions which *should* be available for most of the day (but we have seen that the really popular deals can definitely sell out early, so buy them early if you really want it. Just because it is their Deal of the Day does not mean it will be available all day.
Lightning Deals – These are the deals that will go very quickly – some of them will be announced ahead of time with start times (or hints of the deal) while others will just pop up. You'll want to scroll thru the different categories to see what they have available. Once you put it in your cart, you have 15 minutes to decide.
Follow the Amazon Prime Day Deals page here, to stay on top of what has been released so far, and what is coming!