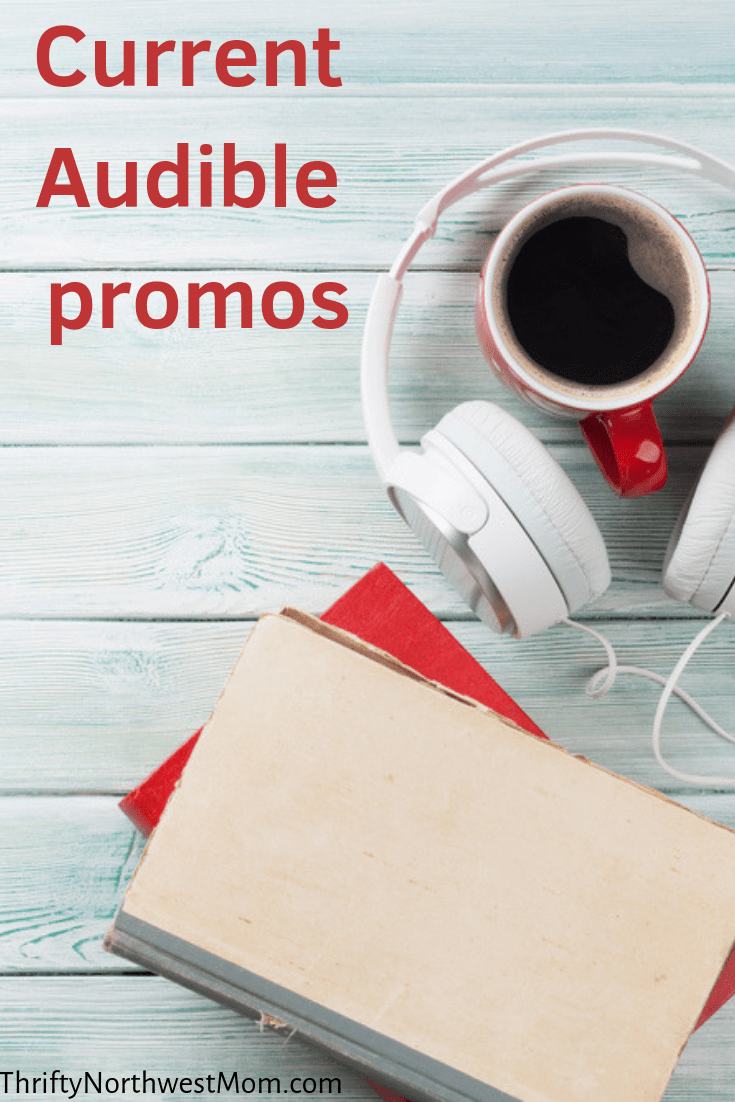 Audible Promo – 3 Mos – $6.95/month
You can always sign up to get a free Audible Trial here with 4  free book credits  right now)
There are several great Audible promo offers available right now during July for Amazon Prime day  happening  mid-month.  These offers are available for Amazon Prime members.
3 Month Membership:
Another offer that is available this July is a discount if you want to just test out an Audible subscription for 3 months, it is just $6.95/month right now – 53% off the regular price.  This offer is available through December 31, 2019.
Audible Annual Membership Promo:
If you are an Amazon Prime member but you do not yet have an Audible subscription & want a full year membership – you can save 30% off monthly membership costs with this annual Audible membership offer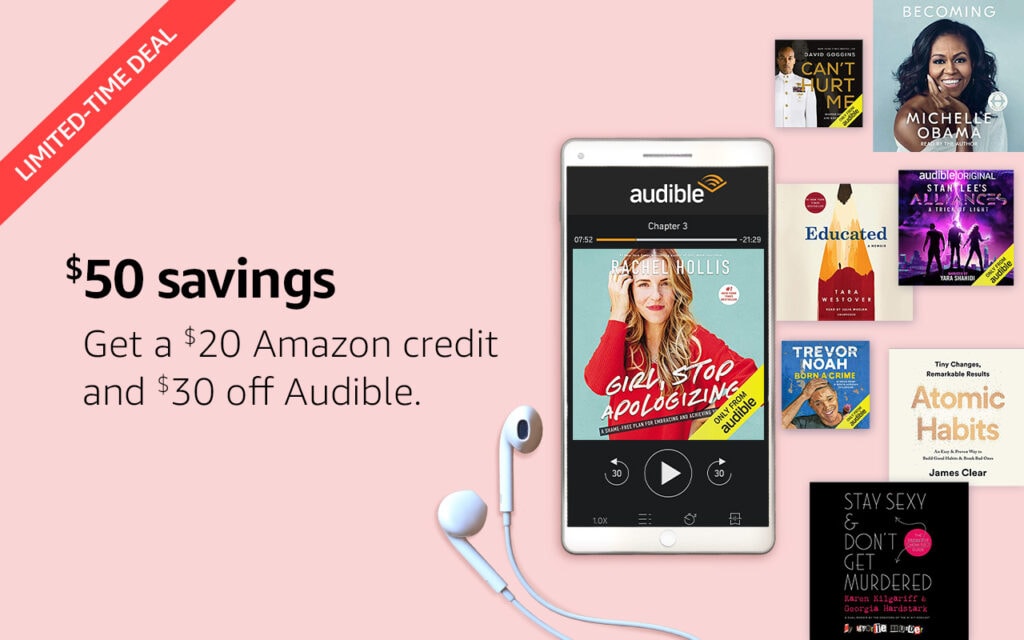 Audible Free Trial:
If you are not an Audible member yet, you can also test it out totally free and get 4 free book credits to use with a Free Trial
What is Audible all About?
Find out all about  Audible & what you will receive with a membership when you check out this post.
If you want to try out Audible, we've got all the details about how to get a Trial Membership of Audible, so you can see if it's something you want to continue using.
Audible is a subscription-based service,  you can cancel at any time by visiting your Audible account page.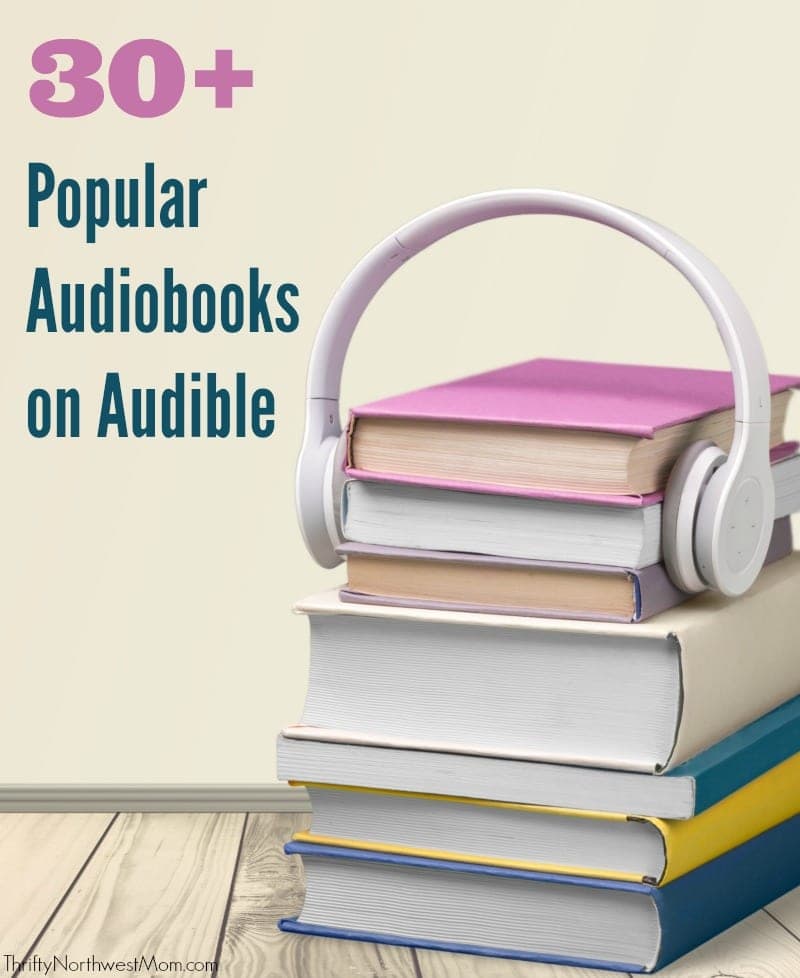 If you're interested in the kinds of Audiobooks that Audible offers on their site, here are 30 of the most popular Audiobooks available. We have just updated this list recently, with the latest & greatest Audible books for the summertime!