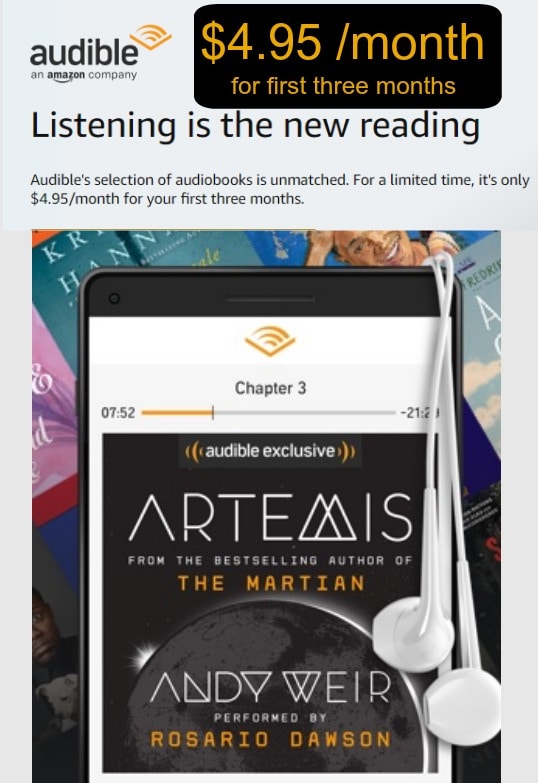 Audible.com promotion – first 3 months for $10 Off!
For a limited time, you can get the first 3 months of an Audible subscription for just $4.95/month. Each month you'll get a credit for any Audible book! This subscription is regularly $14.95 per month, so that is a big savings for the first three months – $10 off per month. After the first 3 months you will be charged the regular price, but you can cancel at anytime.
Offer can change at anytime so hurry and grab this deal while you can.
*Note: This offer is only available for new members to Audible – not existing customers or those who have been Audible members in the last 30 days, or those participating in an Audible free trial, or customers who have cancelled an Audible subscription or free trial in the last 3 months.
Find out all about Audible & what you will receive with a membership when you check out this post.
If you want to try out Audible for FREE, we've got all the details about how to get a FREE Trial Membership of Audible, so you can see if it's something you want to continue using. You won't get the 6 mos at 40% off Prime Day deal if you do the free trial offer, but if you're unsure if you'll use it, this is a great option to try it for free for a month this summer.
Audible is a subscription-based service, so you will be charged $14.95 each month after the 6 mos special Prime Day deal, but you can cancel at any time by visiting your Audible account page.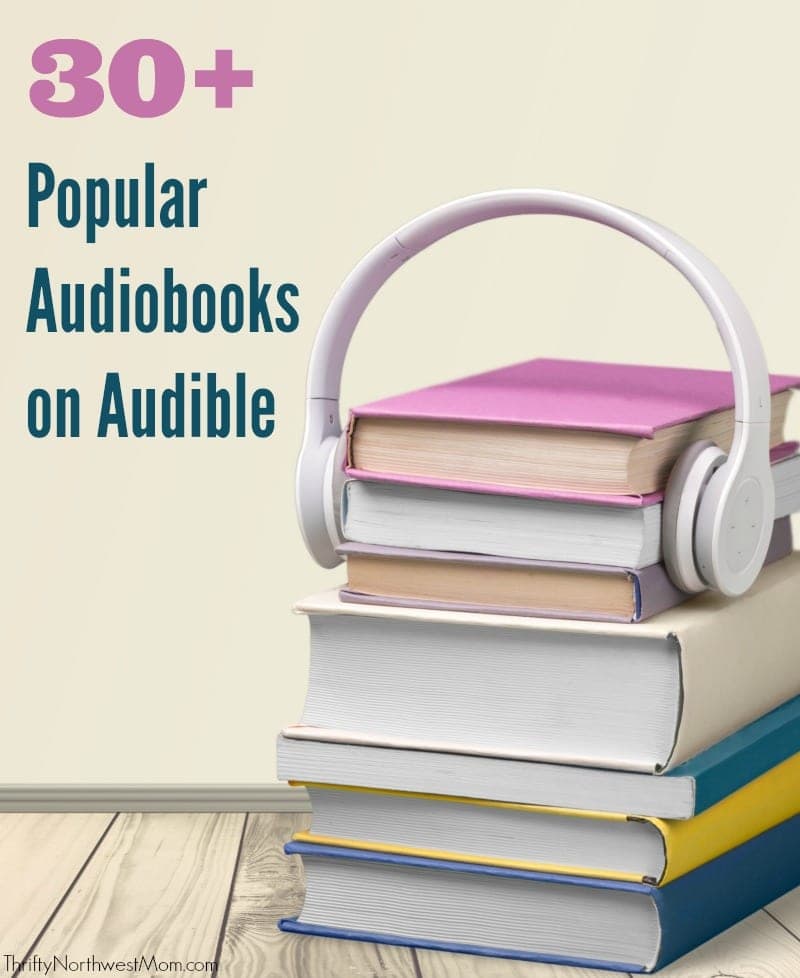 If you're interested in the kinds of Audiobooks that Audible offers on their site, here are 30 of the most popular Audiobooks available. We have just updated this list in late June 2017, with the latest & greatest Audible books for the summertime!