Check out this list of the 30+ popular audiobooks on Audible for the whole family. This list of audio books rental is updated regularly with listens for adults, teens & kids, perfect for road trips, long commutes, exercising or chores.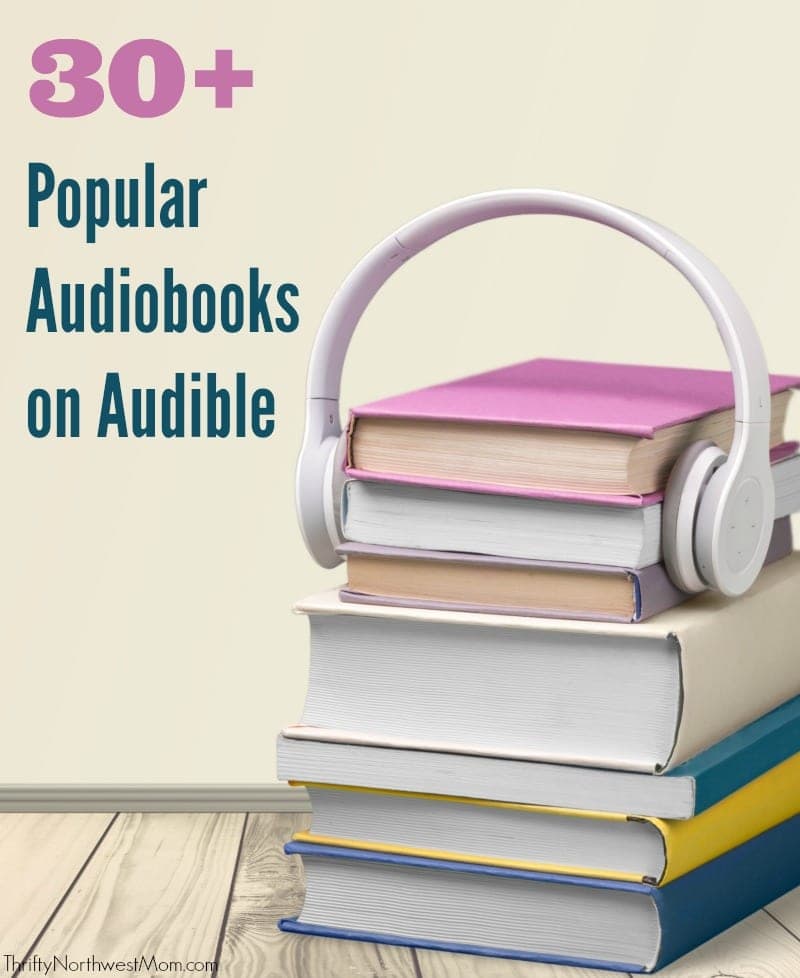 Audio Books Rental – 30+ Popular Audiobooks on Audible!
Reading anywhere is so much easier with audiobooks. If you are traveling or just looking for convenient reading, Audible gives you the option of listening to all of your favorite books from anywhere! Audiobooks are also a great option to listen to when you are exercising or if you are working around the house cleaning, to give you something interesting to listen to while you are doing those chores that usually seem like they take forever.  As a busy work-at-home mom, I am always feeling like there are never enough hours in the day to do something that I enjoy like reading my favorite books, so this would be a great way to multi-task – get something accomplished while enjoying a new book!
As a family, audiobooks can be a great way to work your way through some favorite book series at a much faster rate than reading them aloud, especially if you will be on a long road trip together or if you have a longer daily commute. You'll find favorite series such as Chronicles of Narnia, Harry Potter, Ramona Quimby & more.
If you are interested in listening to more audiobooks on a regular basis, you'll want to check out an  Audible membership on Amazon.  You can get a 30 day FREE Trail for Audible  to try out to see how you like using audiobooks. You can cancel at any time during the trial if you feel it's not for you.
Includes two free audiobooks with your free trial
Choose from 150,000+ best sellers, new releases sci-fi, romances, mysteries, classics, and more
After 30 days, get 1 book credit each month for $14.95/month – can be used on any book regardless of price
Cancel easily anytime. Your books are yours to keep, even if you cancel (one review did say to be sure to cancel one day before subscription renews, if you want to go this route)
When you use Audible, you will not only get the 1 book credit a month, you can also access any of the discounted offers available. They offer promotions such as 2 for 1 where you get 2 books for 1 credit, 30% off audiobooks, daily deals which can range from $1.95 – $3.95 for audiobooks & more.  Find out more information about the  Audible membership.
We have put together a roundup of some of the most popular audiobooks found on Audible right now to give you an idea of the types of books you will find! There are so many options with over 150,000 audiobooks to choose from with Audible and so many awesome new releases.
Kids/ Family Books Audio Books Rental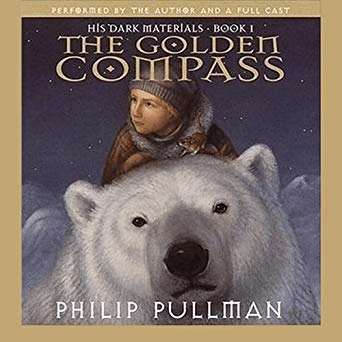 The Golden Compass: His Dark Materials, Book 1 – Lyra is rushing to the cold, far North, where witch clans and armored bears rule. North, where the Gobblers take the children they steal – including her friend Roger. North, where her fearsome uncle Asriel is trying to build a bridge to a parallel world.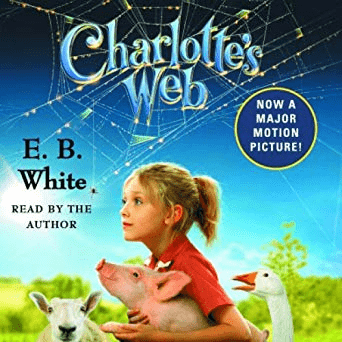 Charlotte's Web – For fifty years, this timeless story of the pig named Wilbur and the wise spider named Charlotte who saved him has continued to warm the hearts of readers everywhere.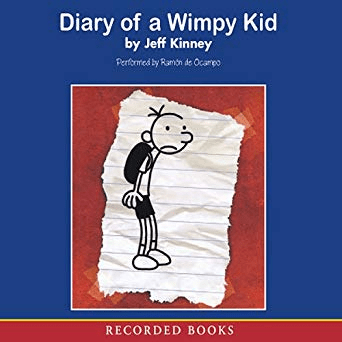 Diary of a Wimpy Kid. Sixth grader Greg Heffley doesn't understand his annoying younger brother, obnoxious older one, or well-meaning parents. But he knows enough to record his daily thoughts in a manly journal—not some girly diary. In a unique novel brimming with laugh-out-loud moments, Greg chronicles his first turbulent year of middle school.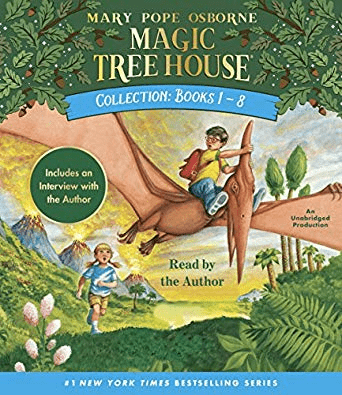 Magic Tree House Collection: Books 1-8. Book 1 Dinosaurs Before Dark: Jack and his younger sister, Annie, stumble upon a tree house filled with books. Before Jack and Annie can figure out the mystery of the tree house, it whisks them back to the prehistoric past. Now they have to figure out how to get home. Can they do it before dark, or will they become a dinosaur's dinner?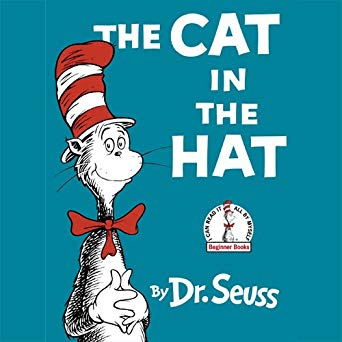 The Cat in the Hat– Poor Dick and Sally. It's cold and wet and they're stuck in the house with nothing to do…until a giant cat in a hat shows up, transforming the dull day into a madcap adventure and almost wrecking the place in the process!
A Wrinkle in Time – Rediscover one of the most beloved children's books of all time: A Wrinkle in Time by Madeleine L'Engle: Meg Murray, her little brother Charles Wallace, and their mother are having a midnight snack on a dark and stormy night when an unearthly stranger appears at their door. He claims to have been blown off course, and goes on to tell them that there is such a thing as a "tesseract," which, if you didn't know, is a wrinkle in time.
Teen/ Young Adult Audio Books Rental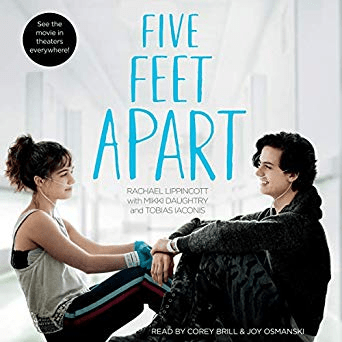 Five Feet Apart – Stella Grant likes to be in control – even though her totally out-of-control lungs have sent her in and out of the hospital most of her life. At this point, what Stella needs to control most is keeping herself away from anyone or anything that might pass along an infection and jeopardize the possibility of a lung transplant.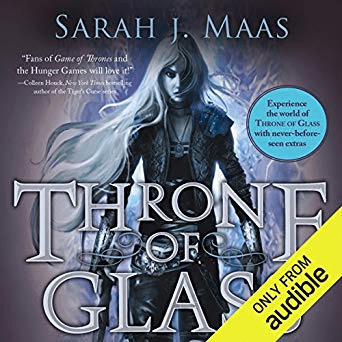 Throne of Glass: A Throne of Glass Novel – After serving out a year of hard labor in the salt mines of Endovier for her crimes, 18-year-old assassin Celaena Sardothien is dragged before the Crown Prince. Prince Dorian offers her her freedom on one condition: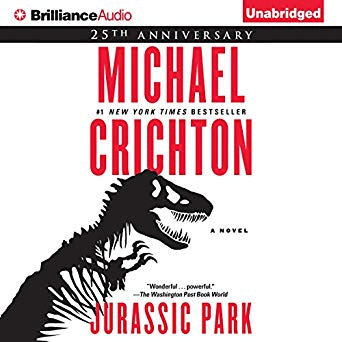 Jurassic Park: A Novel – An astonishing technique for recovering and cloning dinosaur DNA has been discovered. Now humankind's most thrilling fantasies have come true.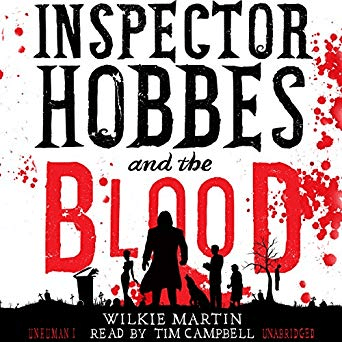 Inspector Hobbes and the Blood: Unhuman, Book 1. Set in a small Cotswold town, Inspector Hobbes and the Blood is a fast-paced comedy cozy mystery fantasy about the adventures of Andy, an incompetent reporter, when he is reluctantly working with Inspector Hobbes, a police detective with a reputation.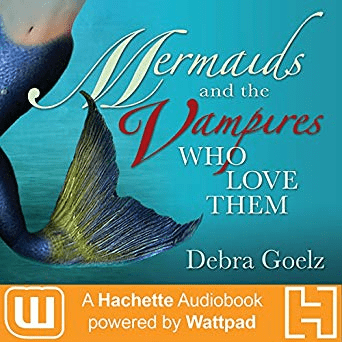 Mermaids and the Vampires Who Love Them – Sixteen-year-old Waverly Fishwater believes that people who act suspicious are asking for her to spy on them. When she eavesdrops on one of her dad's clandestine meetings, she learns that mermaids are being abducted.
Flamecaster – Shattered Realms – Set in the world of the New York Times best-selling Seven Realms series, a generation later, this is a breathtaking story of dark magic, chilling threats, and two unforgettable characters walking a knife-sharp line between life and death. This dazzling beginning to a new series is indispensable for fans of Cinda Williams Chima and a perfect starting point for listeners who are new to her work.
Adult Fiction Audio Books Rental

The Golem and the Jinni: A Novel – Meeting by chance, the two creatures become unlikely friends whose tenuous attachment challenges their opposing natures, until the night a terrifying incident drives them back into their separate worlds.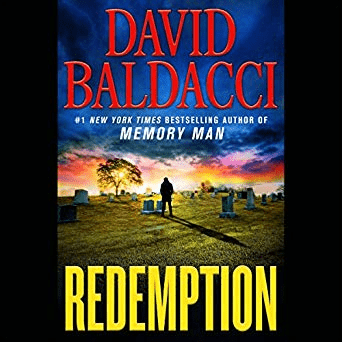 Redemption: Memory Man Series, Book 5 – Detective Amos Decker discovers that a mistake he made as a rookie detective may have led to deadly consequences in the latest Memory Man thriller in David Baldacci's number-one New York Times best-selling series.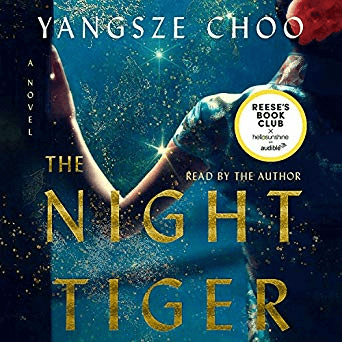 The Night Tiger: A Novel – A Reese's Book Club Pick. A sweeping historical audiobook about a dance hall girl and an orphan boy whose fates entangle over an old Chinese superstition about men who turn into tigers.
A Game of Thrones: A Song of Ice and Fire, Book 1. Now Robert is riding north to Winterfell, bringing his queen, the lovely but cold Cersei, his son, the cruel, vainglorious Prince Joffrey, and the queen's brothers Jaime and Tyrion of the powerful and wealthy House Lannister – the first a swordsman without equal, the second a dwarf whose stunted stature belies a brilliant mind.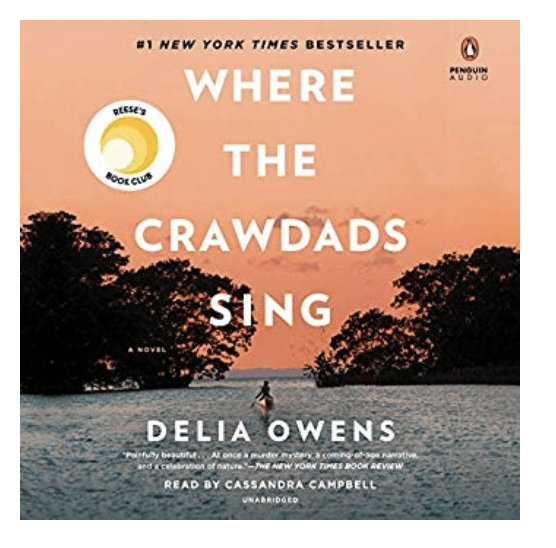 Where the Crawdads Sing – By Delia Owens. Reese's Book Club Pick.  Perfect for fans of Barbara Kingsolver and Karen Russell, Where the Crawdads Sing is at once an exquisite ode to the natural world, a heartbreaking coming-of-age story, and a surprising tale of possible murder. Owens reminds us that we are forever shaped by the children we once were, and that we are all subject to the beautiful and violent secrets that nature keeps.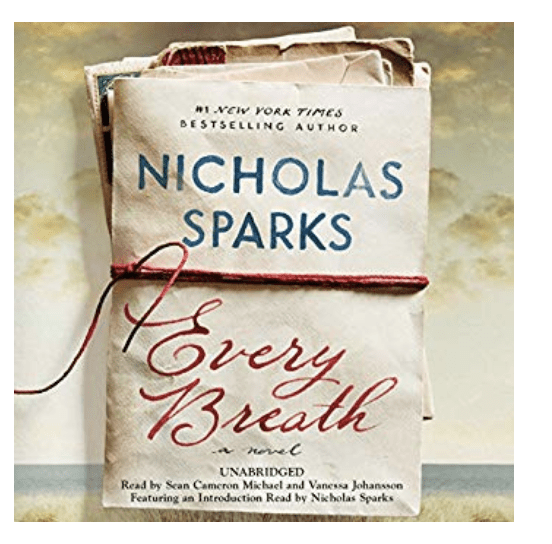 Every Breath By Nicholas Sparks – In the romantic tradition of The Notebook and Nights in Rodanthe, number-one New York Times best-selling author Nicholas Sparks returns with a story about a chance encounter that becomes a touchstone for two vastly different individuals – transcending decades, continents, and the bittersweet workings of fate.
Adult Non-Fiction Audio Books Rental

Say Nothing: A True Story of Murder and Memory in Northern Ireland – In December 1972, Jean McConville, a 38-year-old mother of 10, was dragged from her Belfast home by masked intruders, her children clinging to her legs. They never saw her again.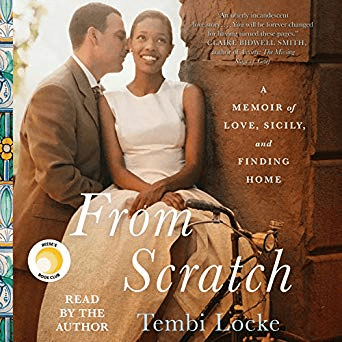 From Scratch: A Memoir of Love, Sicily, and Finding Home – (Reese's Book Club Pick Of The Month) A poignant and transporting cross-cultural love story set against the lush backdrop of the Sicilian countryside, where one woman discovers the healing powers of food, family, and unexpected grace in her darkest hour.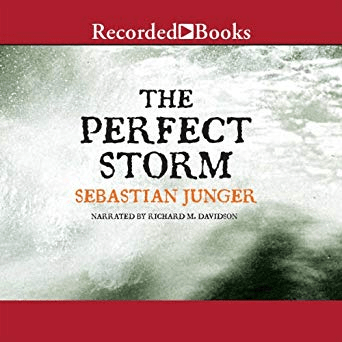 The Perfect Storm: A True Story of Men Against the Sea – As Captain Billy Tyne steers his 72-foot longboat Andrea Gail toward the Grand Banks, growing weather fronts are moving toward the same waters. The Andrea Gail is sailing into the storm of the century, one with 100 mile per hour winds and waves cresting over 110 feet.
The Life-Changing Magic of Tidying Up: The Japanese Art of Decluttering and Organizing. Despite constant efforts to declutter your home, do papers still accumulate like snowdrifts and clothes pile up like a tangled mess of noodles? Japanese cleaning consultant Marie Kondo takes tidying to a whole new level, promising that if you properly simplify and organize your home once, you'll never have to do it again.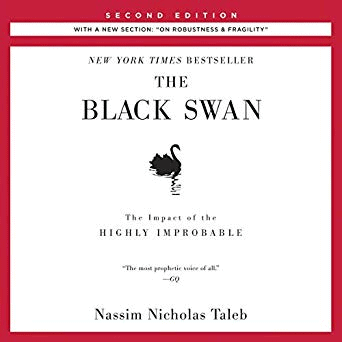 The Black Swan, Second Edition: The Impact of the Highly Improbable: With a new section:"On Robustness and Fragility": Incerto, Book 2 – The Black Swan is a stand-alone book in Nassim Nicholas Taleb's landmark Incerto series, an investigation of opacity, luck, uncertainty, probability, human error, risk, and decision-making in a world we don't understand. The other books in the series are Fooled by Randomness, Antifragile, Skin in the Game, and The Bed of Procrustes.
Secret Empires: How the American Political Class Hides Corruption and Enriches Family and Friends – Peter Schweizer explains how a new corruption has taken hold, involving larger sums of money than ever before. Stuffing tens of thousands of dollars into a freezer has morphed into multibillion-dollar equity deals done in the dark corners of the world.
Biography Audio Books Rental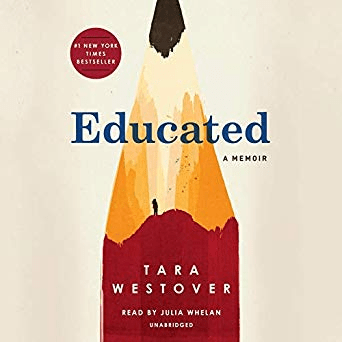 Educated: A Memoir – Born to survivalists in the mountains of Idaho, Tara Westover was 17 the first time she set foot in a classroom. Her family was so isolated from mainstream society that there was no one to ensure the children received an education and no one to intervene when one of Tara's older brothers became violent.
Every Tool's a Hammer: Lessons from a Lifetime of Making – MythBusters' Adam Savage – Discovery Channel star and one of the most beloved figures in science and tech – shares his golden rules of creativity, from finding inspiration to following through and successfully turning your idea into reality.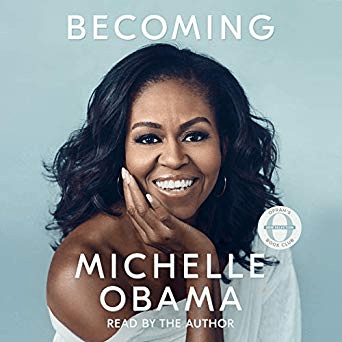 Becoming  – By Michelle Obama– An intimate, powerful, and inspiring memoir by the former first lady of the United States In a life filled with meaning and accomplishment, Michelle Obama has emerged as one of the most iconic and compelling women of our era.
This Is Me: Loving the Person You Are Today – In This is Me, Chrissy Metz shares her story with a raw honesty that will leave readers both surprised but also inspired. Infused with the same authenticity she brings to her starring role, Chrissy's This is Me is so much more than your standard Hollywood memoir or collection of personal essays.
From the Outside: My Journey Through Life and the Game I Love – The record-holding two-time National Basketball Association champion reflects on his work ethic, his on-the-court friendships and rivalries, the great teams he's played for, and what it takes to have a long and successful career in this thoughtful, in-depth memoir.
Tiger Woods – Based on three years of extensive research and reporting, two of today's most acclaimed investigative journalists, Jeff Benedict of Sports Illustrated and 11-time Emmy Award winner Armen Keteyian, deliver the first major biography of Tiger Woods – sweeping in scope and packed with groundbreaking, behind-the-scenes details of the Shakespearean rise and epic fall of an American icon.
Inspirational Reads Audio Books Rental

The Path Made Clear: Discovering Your Life's Direction and Purpose – The audiobook's 10 chapters are organized to help you recognize the important milestones along the road to self-discovery, laying out what you really need in order to achieve personal contentment and what life's detours are there to teach us.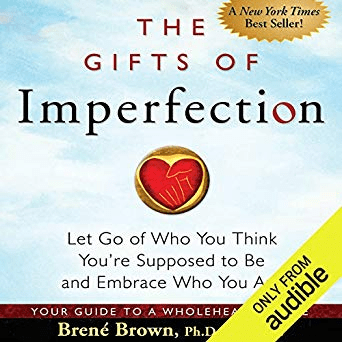 The Gifts of Imperfection: Let Go of Who You Think You're Supposed to Be and Embrace Who You Are – Each day we face a barrage of images and messages from society and the media telling us who, what, and how we should be. We are led to believe that if we could only look perfect and lead perfect lives, we'd no longer feel inadequate.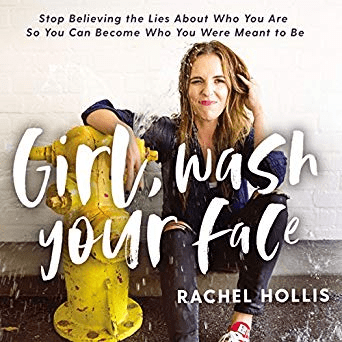 Girl, Wash Your Face: Stop Believing the Lies About Who You Are So You Can Become Who You Were Meant to Be. Do you ever suspect that everyone else has life figured out and you don't have a clue? If so, Rachel Hollis has something to tell you: That's a lie.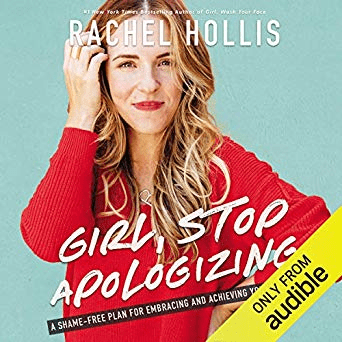 Girl, Stop Apologizing (Audible Exclusive Edition): A Shame-Free Plan for Embracing and Achieving Your Goals -By Rachel Hollis. In Girl, Stop Apologizing, number-one New York Times best-selling author and founder of a multimillion-dollar media company, Rachel Hollis sounds a wake-up call. She knows that many women have been taught to define themselves in light of other people.
The Five Love Languages: The Secret to Love That Lasts – Dr. Gary Chapman identifies five basic languages of love and then guides couples towards a better understanding of their unique languages of love. Learn to speak and understand your mate's love language, and in no time you will be able to effectively love and truly feel loved in return. Skillful communication is within your grasp!
Jesus Calling: Enjoying Peace in His Presence -By Sarah Young. Jesus Calling is a devotional filled with uniquely inspired treasures from heaven for every day of the year.
Save
Save
Save