Check out this list of the 30+ popular audiobooks on Audible for the whole family. This list of audio books rental is updated regularly with listens for adults, teens & kids, perfect for road trips, long commutes, exercising or chores.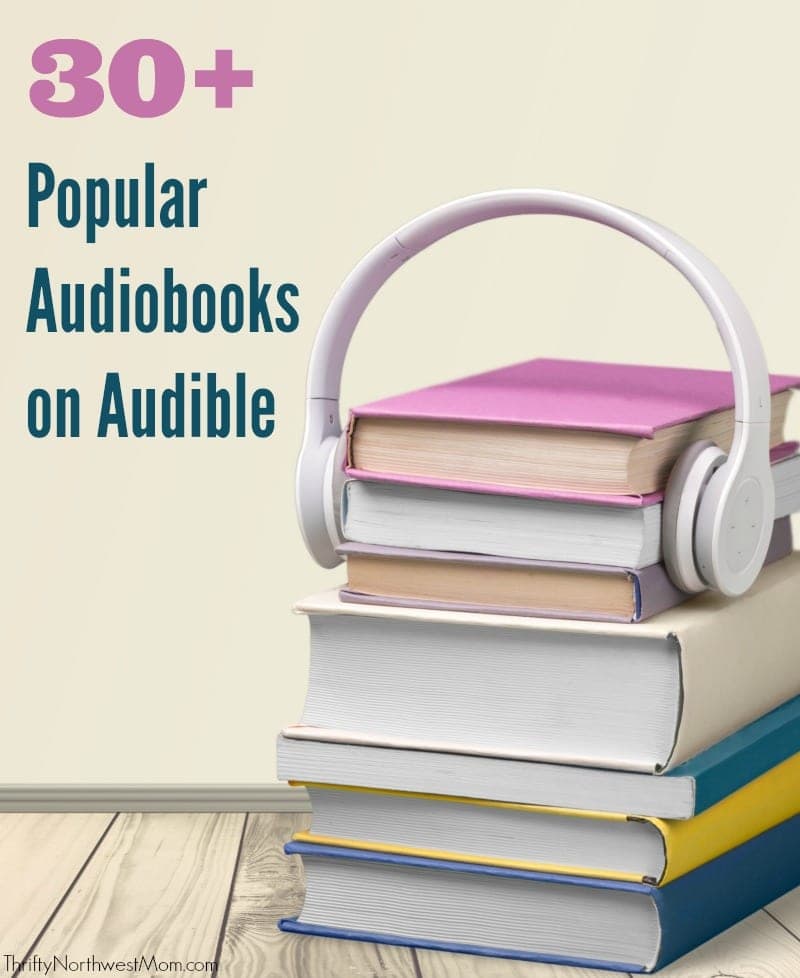 Audio Books Rental – 30+ Popular Audiobooks on Audible!
Reading anywhere is so much easier with audiobooks. If you are traveling or just looking for convenient reading, Audible gives you the option of listening to all of your favorite books from anywhere! Audiobooks are also a great option to listen to when you are exercising or if you are working around the house cleaning, to give you something interesting to listen to while you are doing those chores that usually seem like they take forever.  As a busy work-at-home mom, I am always feeling like there are never enough hours in the day to do something that I enjoy like reading my favorite books, so this would be a great way to multi-task – get something accomplished while enjoying a new book!
As a family, audiobooks can be a great way to work your way through some favorite book series at a much faster rate than reading them aloud, especially if you will be on a long road trip together or if you have a longer daily commute. You'll find favorite series such as Chronicles of Narnia, Harry Potter, Ramona Quimby & more.
If you are interested in listening to more audiobooks on a regular basis, you'll want to check out an  Audible membership on Amazon.  You can get a 30 day FREE Trail for Audible  to try out to see how you like using audiobooks. You can cancel at any time during the trial if you feel it's not for you.
Includes two free audiobooks with your free trial
Choose from 150,000+ best sellers, new releases sci-fi, romances, mysteries, classics, and more
After 30 days, get 1 book credit each month for $14.95/month – can be used on any book regardless of price
Cancel easily anytime. Your books are yours to keep, even if you cancel (one review did say to be sure to cancel one day before subscription renews, if you want to go this route)
When you use Audible, you will not only get the 1 book credit a month, you can also access any of the discounted offers available. They offer promotions such as 2 for 1 where you get 2 books for 1 credit, 30% off audiobooks, daily deals which can range from $1.95 – $3.95 for audiobooks & more.  Find out more information about the  Audible membership.
We have put together a roundup of some of the most popular audiobooks found on Audible right now to give you an idea of the types of books you will find! There are so many options with over 150,000 audiobooks to choose from with Audible and so many awesome new releases.
Kids/ Family Books Audio Books Rental

The Green Ember– Heather and Picket are extraordinary rabbits with ordinary lives until calamitous events overtake them, spilling them into a cauldron of misadventures. They discover that…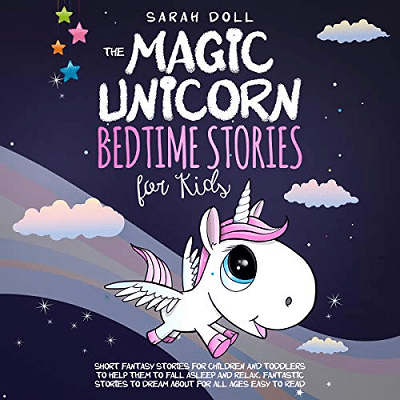 The Magic Unicorn: Bedtime Stories for Kids – you're going to discover a menagerie of interesting stories and memorable characters that are sure to catch the interest of your child, stimulate their imagination and take their budding creativity to new heights, allowing you to…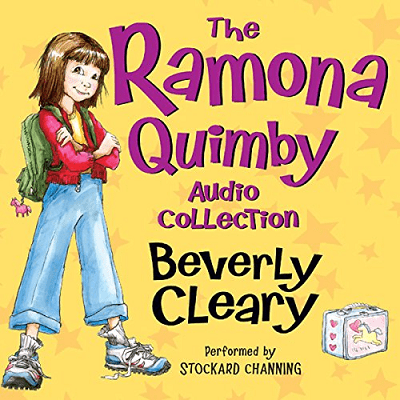 The Ramona Quimby Audio Collection – Meet Ramona. She lives on Klickitat Street with her mother, father, and big sister, Beezus. She's not afraid of anything and is always up to something. And that's just the beginning….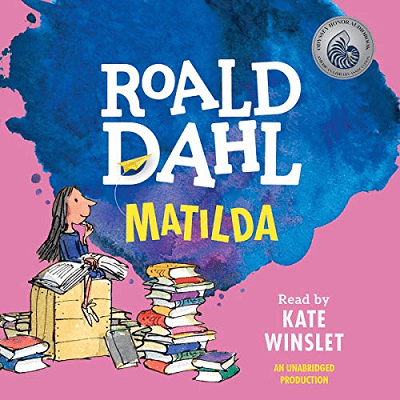 Matilda – Matilda is a sweet, exceptional young girl, but her parents think she's just a nuisance. She expects school to be different but there she has to face Miss Trunchbull, a kid-hating terror of a headmistress. When Matilda is…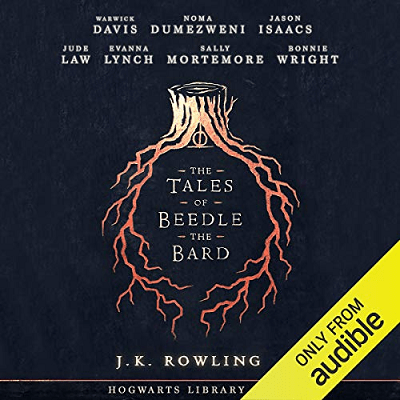 The Tales of Beedle the Bard – As familiar to Hogwarts students as "Cinderella" and "Sleeping Beauty" are to Muggle children, Beedle's stories are a collection of popular fairy tales written for young witches and wizards.
Teen/ Young Adult Audio Books Rental
The Ballad of Songbirds & Snakes: A Hunger Games Novel

Glass Sword– The electrifying next installment in the Red Queen series escalates the struggle between the growing rebel army and the blood-segregated world they've always…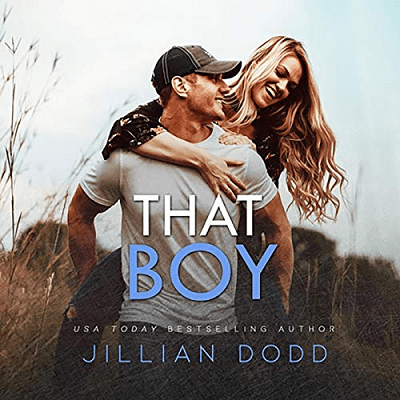 That Boy – Danny is a golden boy in every way. He has dreamy blue eyes and blonde hair that always looks perfect, even when it's windblown or been stuck under a football helmet. He's the boy every girl…

The Selection: The Selection, Book 1– For 35 girls, the Selection is the chance of a lifetime: the opportunity to escape the life laid out for them since birth… to be swept up in a world of glittering gowns and priceless jewels… to live in a palace and…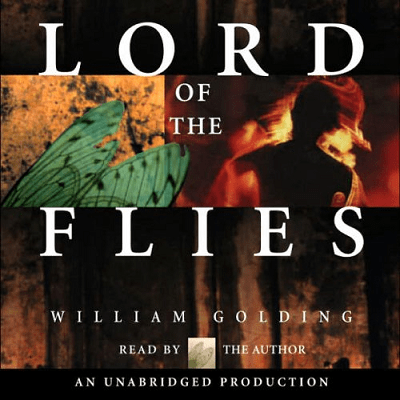 Lord of the Flies – Get ready for an adventure tale in its purest form, a thrilling and elegantly told account of a group of British schoolboys marooned on a tropical island. Alone in a world of uncharted possibilities, devoid of adult supervision or rules, the boys begin to…

A Court of Mist and Fury – Feyre survived Amarantha's clutches to return to the Spring Court – but at a steep cost. Though she now has the powers of the High Fae, her heart remains human, and it can't forget the terrible deeds she performed to save Tamlin's people. Nor has Feyre forgotten her…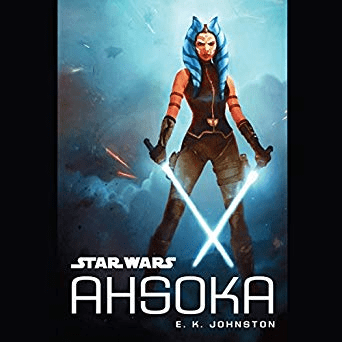 Star Wars: Ahsoka – Following her experiences with the Jedi and the devastation of Order 66, Ahsoka is unsure she can be part of a larger whole ever again. But her desire to fight the evils of the Empire and protect those who need it will lead her right to Bail Organa – and the…
Adult Fiction Audio Books Rental

Camino Winds: Camino, Book 2– Hurricane Leo veers from its predicted course and heads straight for the island. Florida's governor orders a mandatory evacuation, and most residents board up their houses and flee to…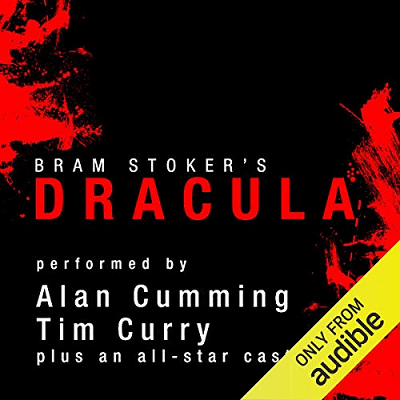 Dracula– This production of Dracula is presented by what is possibly the best assemblage of narrating talent ever for one audiobook: Emmy Award nominees Alan Cumming and Tim Curry plus an all-star cast of…

American Dirt – Lydia Quixano Pérez lives in the Mexican city of Acapulco. She runs a bookstore. She has a son, Luca, the love of her life, and a wonderful husband who is a journalist. And while there are cracks beginning to show in…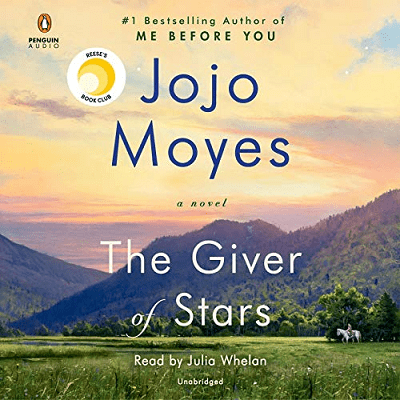 The Giver of Stars: A Novel – Alice Wright marries handsome American Bennett Van Cleve hoping to escape her stifling life in England. But small-town Kentucky quickly proves equally claustrophobic, especially living alongside her overbearing father-in-law. So, when a call goes out for…

Little Fires Everywhere – Enter Mia Warren – an enigmatic artist and single mother – who arrives in this idyllic bubble with her teenage daughter, Pearl, and rents a house from the Richardsons. Soon Mia and Pearl become more than…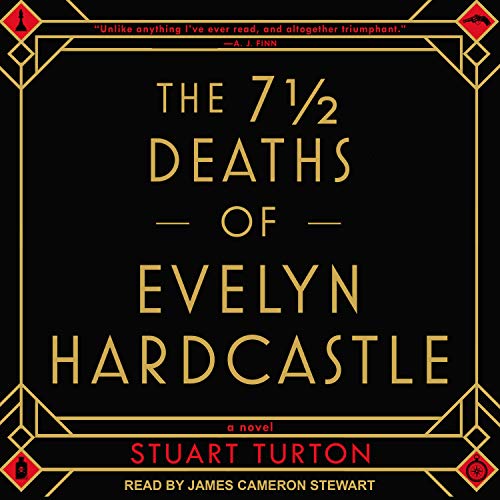 The 7 ½ Deaths of Evelyn Hardcastle
I have heard some great reviews on this one – people seem to be loving it if you are looking for a good book right now.
The rules of Blackheath: Evelyn Hardcastle will be murdered at 11:00 p.m. There are eight days and eight witnesses for you to inhabit. We will only let you escape once you tell us the name of the killer.

The Silent Patient – Alicia Berenson's life is seemingly perfect. A famous painter married to an in-demand fashion photographer, she lives in a grand house with big windows overlooking a park in one of London's most desirable areas. One evening, her husband Gabriel returns home late from…
Adult Non-Fiction Audio Books Rental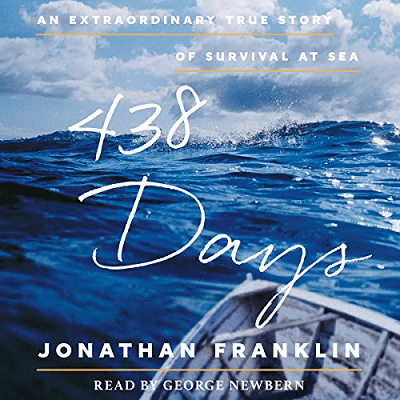 438 Days: An Extraordinary True Story of Survival at Sea – On November 17, 2012, Salvador Alvarenga left the coast of Mexico for a two-day fishing trip. A vicious storm killed his engine, and the current dragged his boat out to sea. The storm picked up and blasted him west. When he…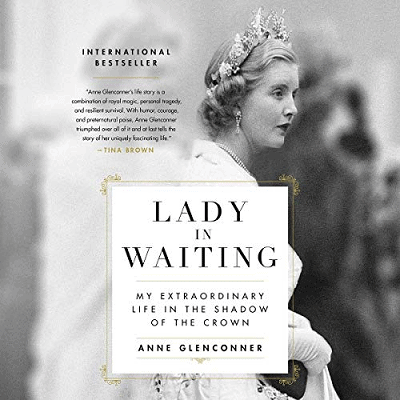 Lady in Waiting: My Extraordinary Life in the Shadow of the Crown – Anne Glenconner has been at the center of the royal circle from childhood, when she met and befriended the future Queen Elizabeth II and her sister, the Princess Margaret. Though the firstborn…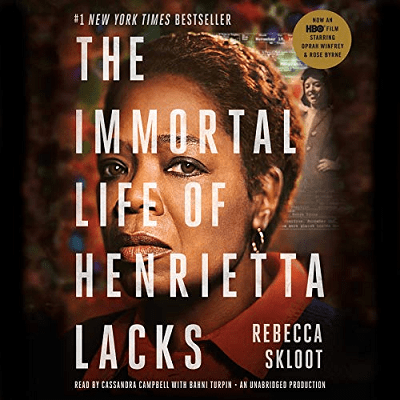 The Immortal Life of Henrietta Lacks – Her name was Henrietta Lacks, but scientists know her as HeLa. She was a poor Southern tobacco farmer who worked the same land as her slave ancestors, yet her cells, taken without her knowledge, became one of the most important tools in medicine. The first immortal human cells grown in…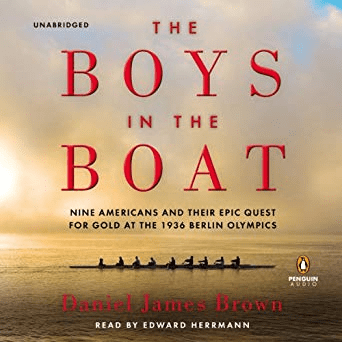 The Boys in the Boat: Nine Americans and Their Epic Quest for Gold at the 1936 Berlin Olympics – Daniel James Brown's robust book tells the story of the University of Washington's 1936 eight-oar crew and their epic quest for an Olympic gold medal, a team that transformed the sport and grabbed the attention of millions of Americans. The sons of loggers, shipyard workers, and…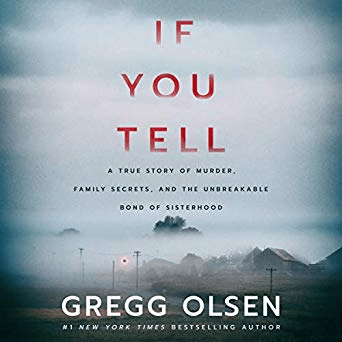 If You Tell: A True Story of Murder, Family Secrets, and the Unbreakable Bond of Sisterhood – After more than a decade, when sisters Nikki, Sami, and Tori Knotek hear the word mom, it claws like an eagle's talons, triggering memories that have been their secret since…
Biography Audio Books Rental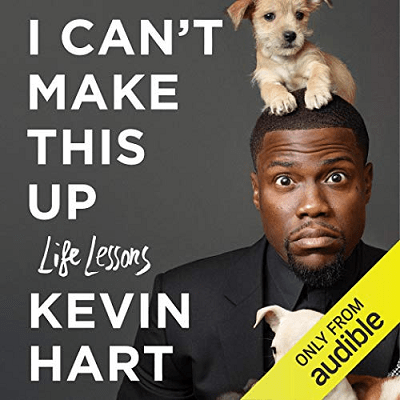 I Can't Make This Up: Life Lessons – Superstar comedian and Hollywood box-office star Kevin Hart turns his immense talent to the written word by writing some words. Some of those words include: the, a, for, above, and even even. Put them together and you have the funniest, most heartfelt, and most inspirational…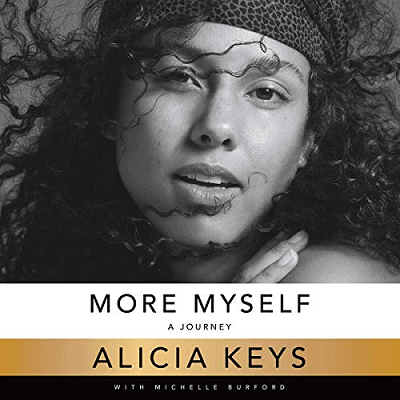 More Myself: A Journey – As one of the most celebrated musicians in the world, Alicia Keys has enraptured the globe with her heartfelt lyrics, extraordinary vocal range, and soul-stirring piano compositions. Yet away from the spotlight, Alicia has…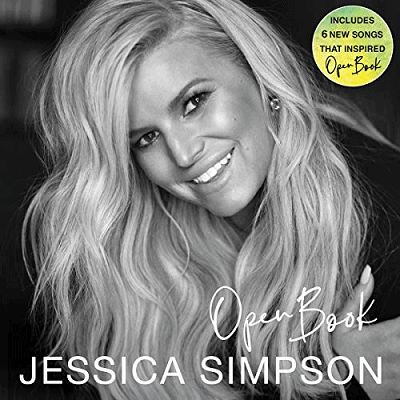 Open Book: A Memoir – Jessica reveals for the first time her inner monologue and most intimate struggles. Guided by the journals she's kept since age 15, and brimming with her unique…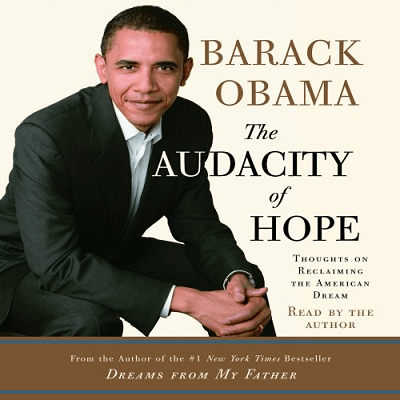 The Audacity of Hope: Thoughts on Reclaiming the American Dream – In July 2004, Barack Obama electrified the Democratic National Convention with an address that spoke to Americans across the political spectrum. Now, in The Audacity of Hope, Senator Obama calls for a different brand of politics: a politics for those weary of bitter partisanship and alienated by the…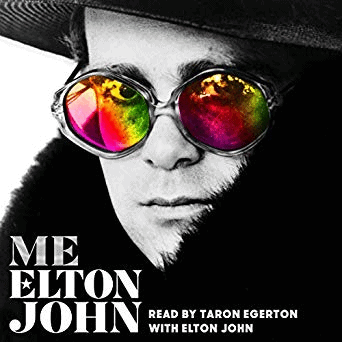 Me: Elton John Official Autobiography – In his first and only official autobiography, music icon Elton John reveals the truth about his extraordinary life, which is also the subject of the film Rocketman. The result is Me – the joyously funny, honest, and moving story of the…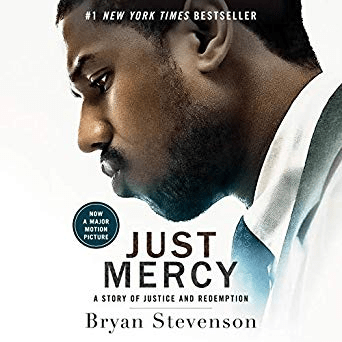 Just Mercy (Movie Tie-In Edition): A Story of Justice and Redemption – A powerful true story about the potential for mercy to redeem us, and a clarion call to fix our broken system of justice – from one of the most brilliant and influential lawyers of our time…
Inspirational Reads Audio Books Rental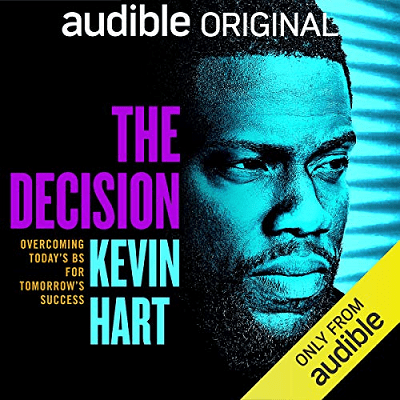 The Decision: Overcoming Today's BS for Tomorrow's Success – filled with vision and the practical steps you'll need to track and reach your goals. Join "Coach" Kevin as he puts you through the paces of what he dubs the Kevin Hart Mental Fitness Bootcamp. Learn the ins and…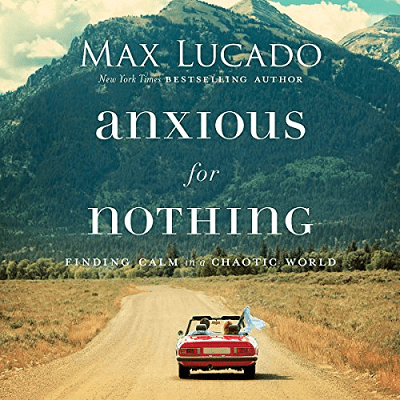 Anxious for Nothing: Finding Calm in a Chaotic World – We all encounter anxiety, but we don't have to let worry and fear control our lives. Anxious for Nothing, from New York Times best-selling author, Max Lucado, provides a roadmap for battling with and healing from…

The 5 Second Rule: Transform your Life, Work, and Confidence with Everyday Courage – How to enrich your life and destroy doubt in five seconds. Throughout your life, you've had parents, coaches, teachers, friends, and mentors who have pushed you to be better than your excuses and bigger than your fears. What if the secret to having the…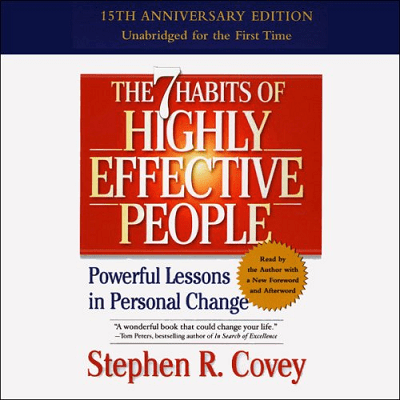 The 7 Habits of Highly Effective People: Powerful Lessons in Personal Change – Celebrating its 15th year of helping people solve personal and professional problems, this special anniversary edition includes a new foreword and afterword written by Covey that explore whether the…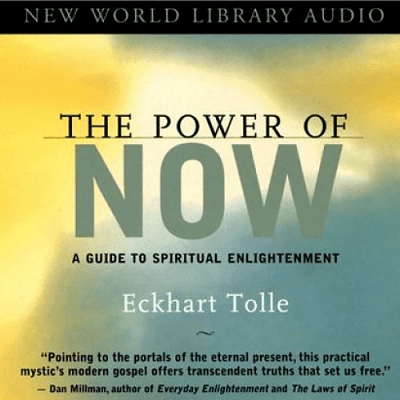 The Power of Now – To make the journey into The Power of Now you need to leave your analytical mind and its false created self, the ego, behind. Access to the Now is everywhere – in the body, the silence, and the space all around you. These are the keys to enter a state of inner peace. They can be used to bring…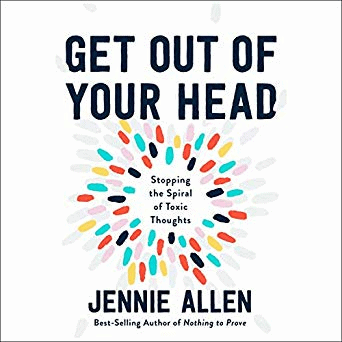 Get Out of Your Head: Stopping the Spiral of Toxic Thoughts – Are your thoughts holding you captive? I'll never be good enough. Other people have better lives than I do. God couldn't really love me. Jennie Allen knows what it's like to swirl in a spiral of destructive thoughts, but she also knows we don't have to stay stuck in…
Save
Save
Save