Check out this list of the 30+ popular audiobooks on Audible for the whole family. This list of audio books rental is updated regularly with listens for adults, teens & kids, perfect for road trips, long commutes, exercising or chores.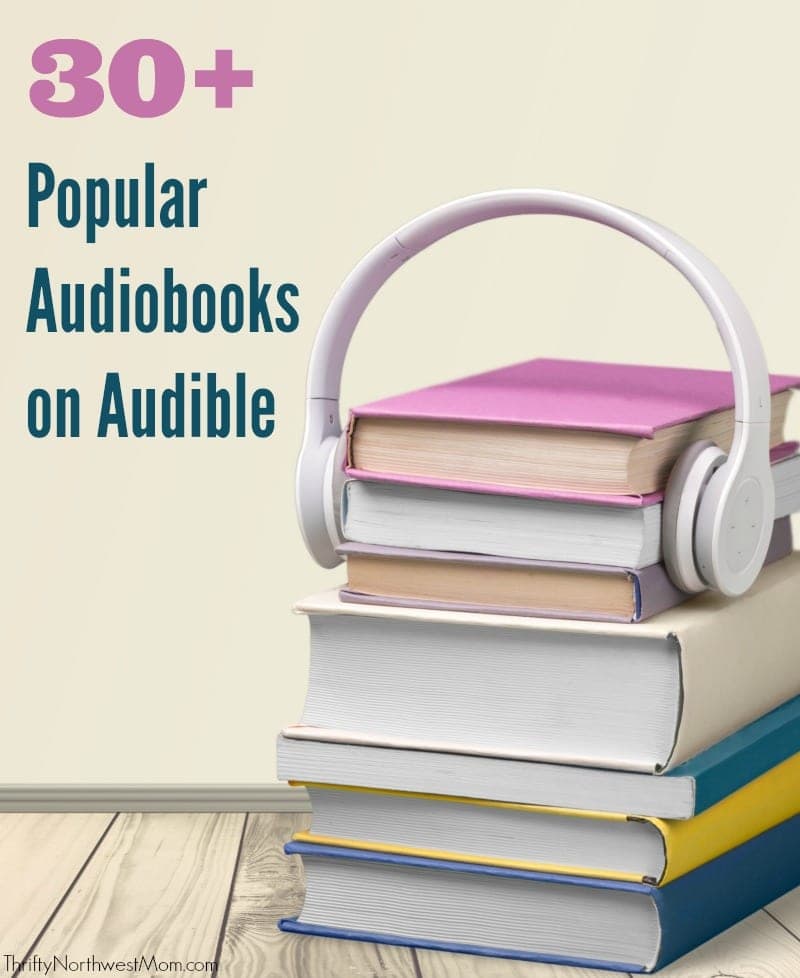 Audio Books Rental – 30+ Popular Audiobooks on Audible!
Reading anywhere is so much easier with audiobooks. If you are traveling or just looking for convenient reading, Audible gives you the option of listening to all of your favorite books from anywhere! Audiobooks are also a great option to listen to when you are exercising or if you are working around the house cleaning, to give you something interesting to listen to while you are doing those chores that usually seem like they take forever.  As a busy work-at-home mom, I am always feeling like there are never enough hours in the day to do something that I enjoy like reading my favorite books, so this would be a great way to multi-task – get something accomplished while enjoying a new book!
As a family, audiobooks can be a great way to work your way through some favorite book series at a much faster rate than reading them aloud, especially if you will be on a long road trip together or if you have a longer daily commute. You'll find favorite series such as Chronicles of Narnia, Harry Potter, Ramona Quimby & more.
If you are interested in listening to more audiobooks on a regular basis, you'll want to check out an  Audible membership on Amazon.  You can get a 30 day FREE Trail for Audible  to try out to see how you like using audiobooks. You can cancel at any time during the trial if you feel it's not for you.
Includes two free audiobooks with your free trial
Choose from 150,000+ best sellers, new releases sci-fi, romances, mysteries, classics, and more
After 30 days, get 1 book credit each month for $14.95/month – can be used on any book regardless of price
Cancel easily anytime. Your books are yours to keep, even if you cancel (one review did say to be sure to cancel one day before subscription renews, if you want to go this route)
When you use Audible, you will not only get the 1 book credit a month, you can also access any of the discounted offers available. They offer promotions such as 2 for 1 where you get 2 books for 1 credit, 30% off audiobooks, daily deals which can range from $1.95 – $3.95 for audiobooks & more.  Find out more information about the  Audible membership.
We have put together a roundup of some of the most popular audiobooks found on Audible right now to give you an idea of the types of books you will find! There are so many options with over 150,000 audiobooks to choose from with Audible and so many awesome new releases.
Kids/ Family Books Audio Books Rental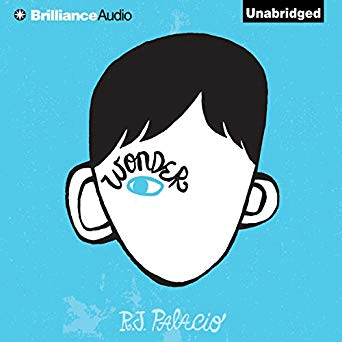 Wonder – August Pullman was born with a facial difference that, up until now, has prevented him from going to a mainstream school. Starting 5th grade at Beecher Prep, he wants nothing more than to be treated as an ordinary kid – but his new classmates can't get past Auggie's extraordinary face.

Claudia and the Phantom Phone Calls – Kristy, Claudia, Mary Anne, and Stacey try to be prepared for anything when they baby-sit. So when they hear about the Phantom Caller, a jewel thief who's been breaking into nearby homes, they come up with a plan to keep their kids safe.

The Sea of Monsters: Percy Jackson and the Olympians, Book 2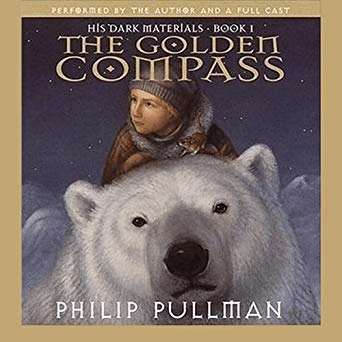 The Golden Compass: His Dark Materials, Book 1 – Lyra is rushing to the cold, far North, where witch clans and armored bears rule. North, where the Gobblers take the children they steal – including her friend Roger. North, where her fearsome uncle Asriel is trying to build a bridge to a parallel world.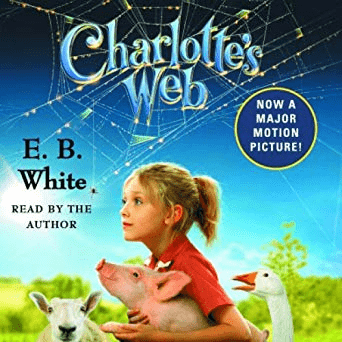 Charlotte's Web – For fifty years, this timeless story of the pig named Wilbur and the wise spider named Charlotte who saved him has continued to warm the hearts of readers everywhere.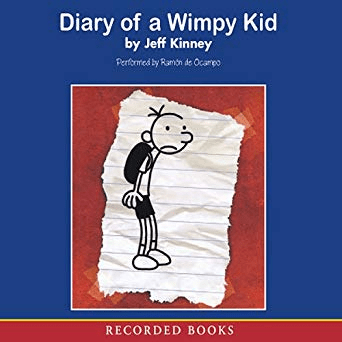 Diary of a Wimpy Kid. Sixth grader Greg Heffley doesn't understand his annoying younger brother, obnoxious older one, or well-meaning parents. But he knows enough to record his daily thoughts in a manly journal—not some girly diary. In a unique novel brimming with laugh-out-loud moments, Greg chronicles his first turbulent year of middle school.
Teen/ Young Adult Audio Books Rental

The Book Thief – When Death has a story to tell, you listen. It is 1939. Nazi Germany. The country is holding its breath. Death has never been busier, and will become busier still. Liesel Meminger is a foster girl living outside of Munich, who scratches out a meager existence for herself by stealing when she encounters something…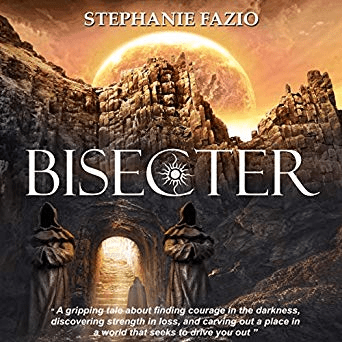 Bisecter: Bisecter Series, Book 1 – When her people's underground cave system is attacked, Hemera is thrust above ground into a dangerous world where the sun's rays can kill in seconds and enemies are tracking her every move.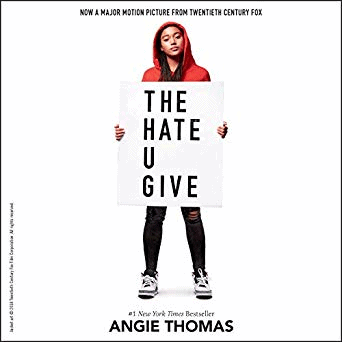 The Hate U Give – Sixteen-year-old Starr Carter moves between two worlds: the poor neighborhood where she lives and the fancy suburban prep school she attends. The uneasy balance between these worlds is shattered when Starr witnesses the fatal shooting of her childhood best friend Khalil at the hands of a police officer. Khalil was unarmed.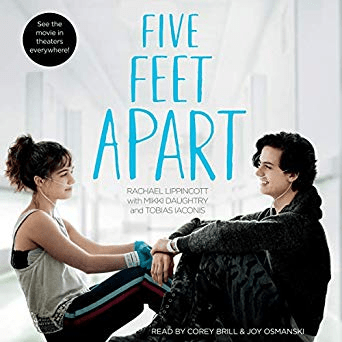 Five Feet Apart – Stella Grant likes to be in control – even though her totally out-of-control lungs have sent her in and out of the hospital most of her life. At this point, what Stella needs to control most is keeping herself away from anyone or anything that might pass along an infection and jeopardize the possibility of a lung transplant.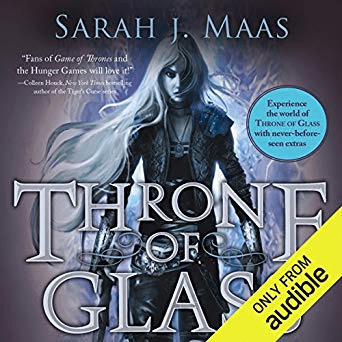 Throne of Glass: A Throne of Glass Novel – After serving out a year of hard labor in the salt mines of Endovier for her crimes, 18-year-old assassin Celaena Sardothien is dragged before the Crown Prince. Prince Dorian offers her her freedom on one condition: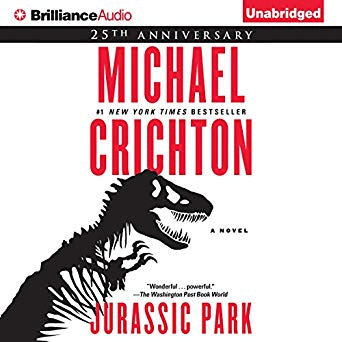 Jurassic Park: A Novel – An astonishing technique for recovering and cloning dinosaur DNA has been discovered. Now humankind's most thrilling fantasies have come true.
Adult Fiction Audio Books Rental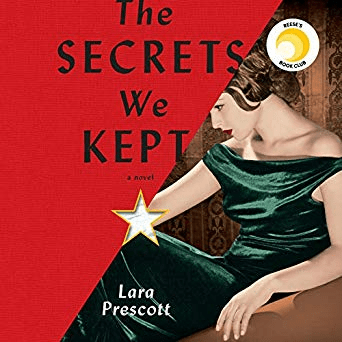 The Secrets We Kept: A Novel – At the height of the Cold War, two secretaries are pulled out of the typing pool at the CIA and given the assignment of a lifetime. Their mission: to smuggle Doctor Zhivago out of the USSR, where no one dares publish it, and help Pasternak's magnum opus make its way into…

The Last House Guest – Reese's pick of the month – A suspenseful new novel about an idyllic town in Maine dealing with the suspicious death of one of their own – and her best "summer" friend, who is trying to uncover the truth…before fingers point her way.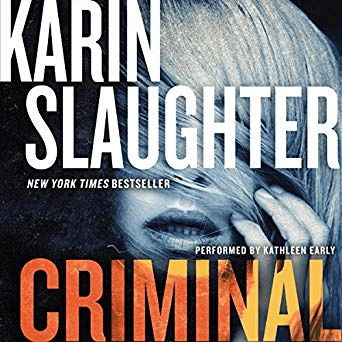 Criminal: A Novel – Will Trent is a brilliant agent with the Georgia Bureau of Investigation. Newly in love, he is beginning to put a difficult past behind him. Then a local college student goes missing, and Will is inexplicably kept off the case by his supervisor and mentor, deputy director Amanda Wagner.

The Golem and the Jinni: A Novel – Meeting by chance, the two creatures become unlikely friends whose tenuous attachment challenges their opposing natures, until the night a terrifying incident drives them back into their separate worlds.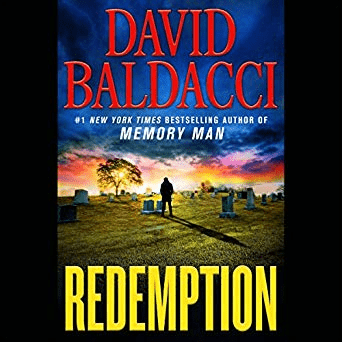 Redemption: Memory Man Series, Book 5 – Detective Amos Decker discovers that a mistake he made as a rookie detective may have led to deadly consequences in the latest Memory Man thriller in David Baldacci's number-one New York Times best-selling series.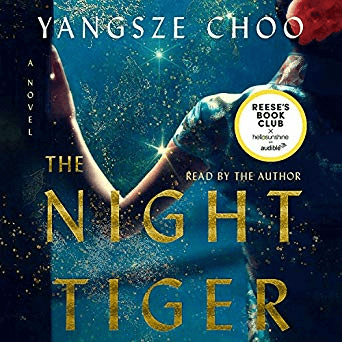 The Night Tiger: A Novel – A Reese's Book Club Pick. A sweeping historical audiobook about a dance hall girl and an orphan boy whose fates entangle over an old Chinese superstition about men who turn into tigers.
Adult Non-Fiction Audio Books Rental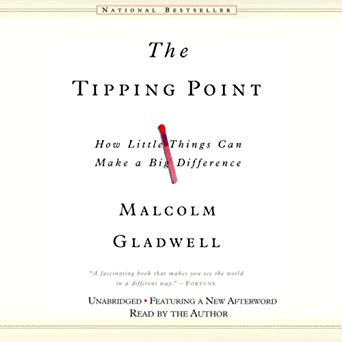 The Tipping Point: How Little Things Can Make a Big Difference – New Yorker writer Malcolm Gladwell looks at why major changes in society happen suddenly and unexpectedly. Just as a single sick person can start an epidemic of the flu, so too can a few fare-beaters and graffiti artists fuel a subway crime wave, or a satisfied…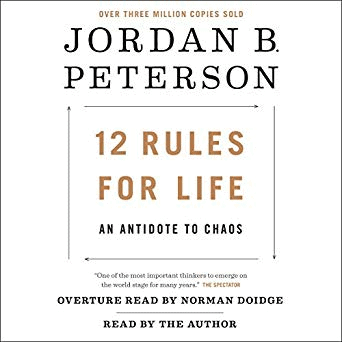 12 Rules for Life: An Antidote to Chaos – Humorous, surprising, and informative, Dr. Peterson tells us why skateboarding boys and girls must be left alone, what terrible fate awaits those who criticize too easily, and why you should always pet a cat when you meet one on the street.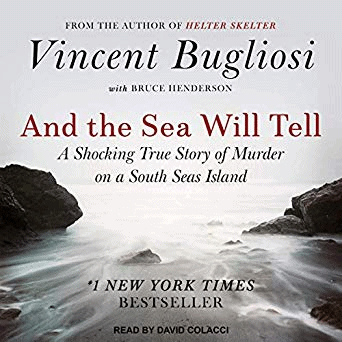 And the Sea Will Tell – Alone with her new husband on a tiny Pacific atoll, a young woman, combing the beach, finds an odd aluminum container washed up out of the lagoon, and beside it on the sand something glitters: a gold tooth in a scorched human skull.

Say Nothing: A True Story of Murder and Memory in Northern Ireland – In December 1972, Jean McConville, a 38-year-old mother of 10, was dragged from her Belfast home by masked intruders, her children clinging to her legs. They never saw her again.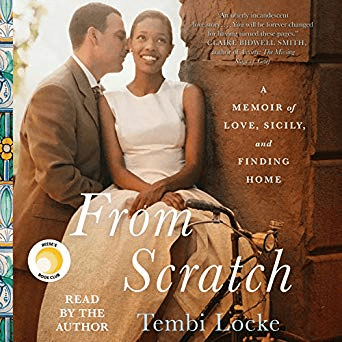 From Scratch: A Memoir of Love, Sicily, and Finding Home – (Reese's Book Club Pick Of The Month) A poignant and transporting cross-cultural love story set against the lush backdrop of the Sicilian countryside, where one woman discovers the healing powers of food, family, and unexpected grace in her darkest hour.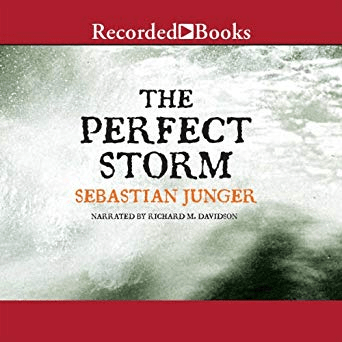 The Perfect Storm: A True Story of Men Against the Sea – As Captain Billy Tyne steers his 72-foot longboat Andrea Gail toward the Grand Banks, growing weather fronts are moving toward the same waters. The Andrea Gail is sailing into the storm of the century, one with 100 mile per hour winds and waves cresting over 110 feet.
Biography Audio Books Rental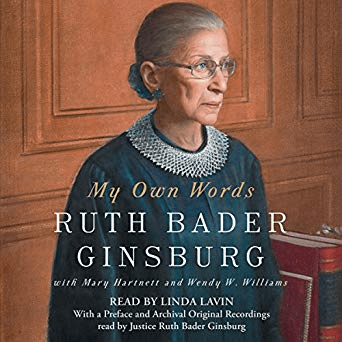 My Own Words – a selection of writings and speeches by Justice Ginsburg on wide-ranging topics, including gender equality, the workways of the Supreme Court, being Jewish, law and lawyers in opera, and the value of looking beyond US shores when interpreting the US Constitution.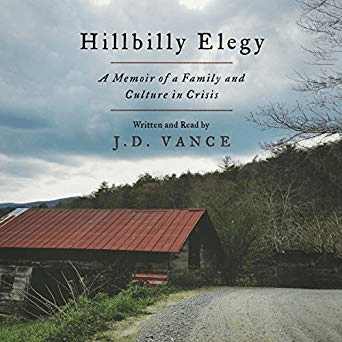 Hillbilly Elegy: A Memoir of a Family and Culture in Crisis – The Vance family story begins hopefully in postwar America. J. D.'s grandparents were "dirt poor and in love" and moved north from Kentucky's Appalachia region to Ohio in the hopes of escaping the dreadful poverty around them. They raised a middle-class family, and eventually…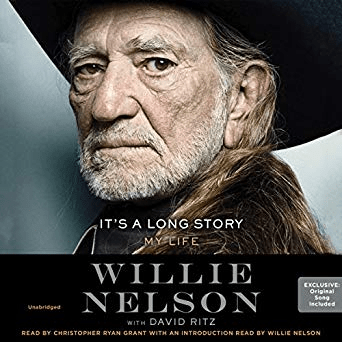 It's a Long Story: My Life – This is the unvarnished, complete story of Willie Nelson's life, told in his distinct voice and leaving no moment or experience unturned, from Texas and Nashville to Hawaii and his legendary bus.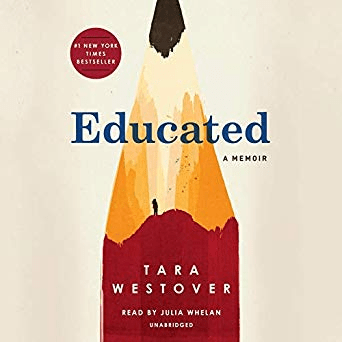 Educated: A Memoir – Born to survivalists in the mountains of Idaho, Tara Westover was 17 the first time she set foot in a classroom. Her family was so isolated from mainstream society that there was no one to ensure the children received an education and no one to intervene when one of Tara's older brothers became violent.
Every Tool's a Hammer: Lessons from a Lifetime of Making – MythBusters' Adam Savage – Discovery Channel star and one of the most beloved figures in science and tech – shares his golden rules of creativity, from finding inspiration to following through and successfully turning your idea into reality.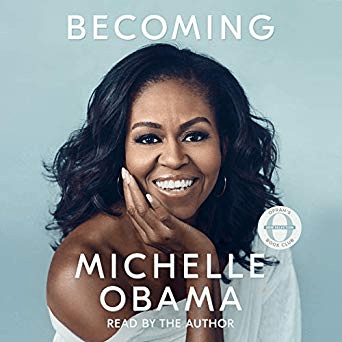 Becoming  – By Michelle Obama– An intimate, powerful, and inspiring memoir by the former first lady of the United States In a life filled with meaning and accomplishment, Michelle Obama has emerged as one of the most iconic and compelling women of our era.
Inspirational Reads Audio Books Rental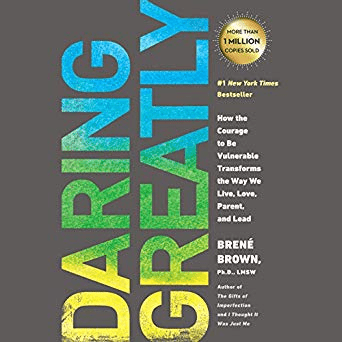 Daring Greatly: How the Courage to Be Vulnerable Transforms the Way We Live, Love, Parent, and Lead – Every day we experience the uncertainty, risks, and emotional exposure that define what it means to be vulnerable or to dare greatly. Based on 12 years of pioneering research, Dr. Brené Brown dispels the cultural myth that vulnerability is weakness…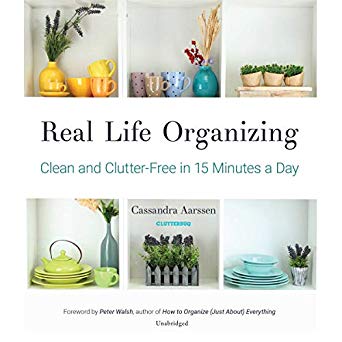 Real Life Organizing: Clean and Clutter-Free in 15 Minutes a Day
Real Life Organizing offers clutter-free storage solutions and advice that can help you create a Pinterest-worthy home on a small budget: Learn how to organize your home, simplify life, and have more time for the things you love.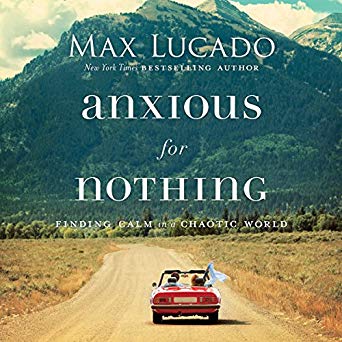 Anxious for Nothing: Finding Calm in a Chaotic World
Anxiety is at an all-time high, but there's a prescription for dealing with it. Max Lucado invites listeners into a study of Philippians 4:6-7, where the Apostle Paul admonishes the followers of Christ, "Do not be anxious about anything…."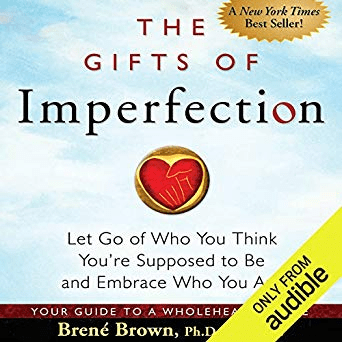 The Gifts of Imperfection: Let Go of Who You Think You're Supposed to Be and Embrace Who You Are – Each day we face a barrage of images and messages from society and the media telling us who, what, and how we should be. We are led to believe that if we could only look perfect and lead perfect lives, we'd no longer feel inadequate.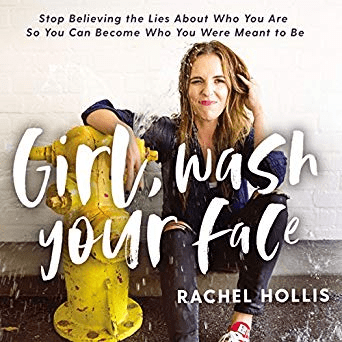 Girl, Wash Your Face: Stop Believing the Lies About Who You Are So You Can Become Who You Were Meant to Be. Do you ever suspect that everyone else has life figured out and you don't have a clue? If so, Rachel Hollis has something to tell you: That's a lie.
Save
Save
Save