Check out this list of the 30+ popular audiobooks on Audible for the whole family. This list of audio books rental is updated regularly with listens for adults, teens & kids, perfect for road trips, long commutes, exercising or chores.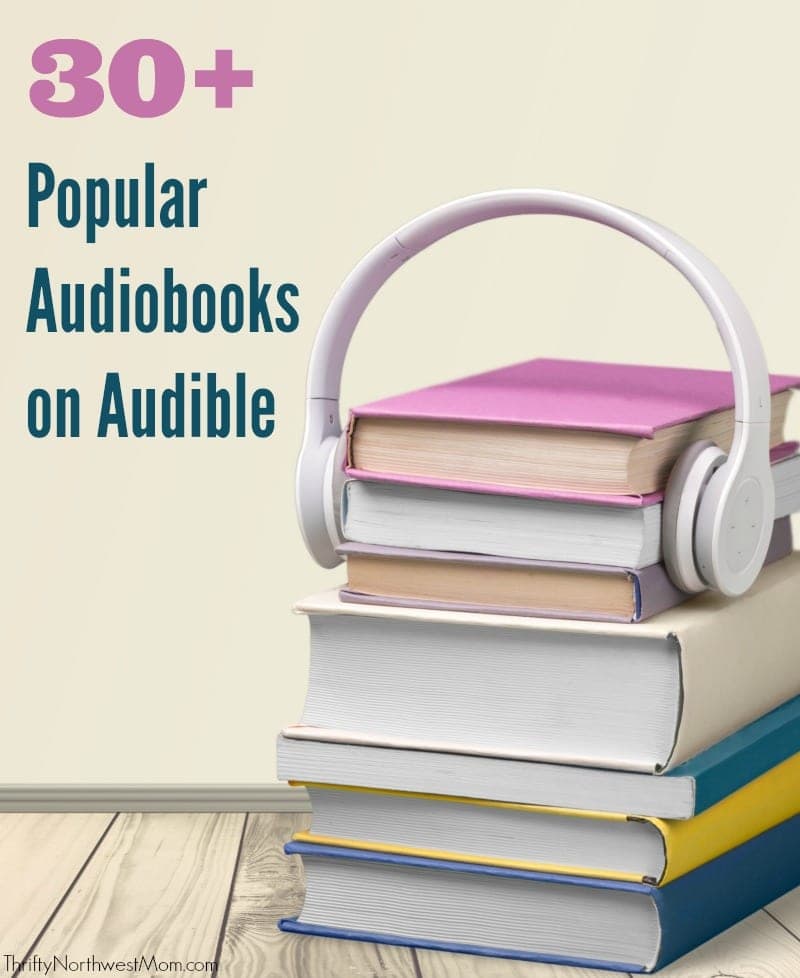 Audio Books Rental – 30+ Popular Audiobooks on Audible!
Reading anywhere is so much easier with audiobooks. If you are traveling or just looking for convenient reading, Audible gives you the option of listening to all of your favorite books from anywhere! Audiobooks are also a great option to listen to when you are exercising or if you are working around the house cleaning, to give you something interesting to listen to while you are doing those chores that usually seem like they take forever.  As a busy work-at-home mom, I am always feeling like there are never enough hours in the day to do something that I enjoy like reading my favorite books, so this would be a great way to multi-task – get something accomplished while enjoying a new book!
As a family, audiobooks can be a great way to work your way through some favorite book series at a much faster rate than reading them aloud, especially if you will be on a long road trip together or if you have a longer daily commute. You'll find favorite series such as Chronicles of Narnia, Harry Potter, Ramona Quimby & more.
If you are interested in listening to more audiobooks on a regular basis, you'll want to check out an  Audible membership on Amazon.  You can get a 30 day FREE Trail for Audible  to try out to see how you like using audiobooks. You can cancel at any time during the trial if you feel it's not for you.
Includes two free audiobooks with your free trial
Choose from 150,000+ best sellers, new releases sci-fi, romances, mysteries, classics, and more
After 30 days, get 1 book credit each month for $14.95/month – can be used on any book regardless of price
Cancel easily anytime. Your books are yours to keep, even if you cancel (one review did say to be sure to cancel one day before subscription renews, if you want to go this route)
When you use Audible, you will not only get the 1 book credit a month, you can also access any of the discounted offers available. They offer promotions such as 2 for 1 where you get 2 books for 1 credit, 30% off audiobooks, daily deals which can range from $1.95 – $3.95 for audiobooks & more.  Find out more information about the  Audible membership.
We have put together a roundup of some of the most popular audiobooks found on Audible right now to give you an idea of the types of books you will find! There are so many options with over 150,000 audiobooks to choose from with Audible and so many awesome new releases.
Kids/ Family Books Audio Books Rental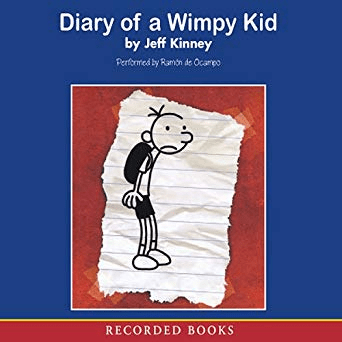 Diary of a Wimpy Kid. Sixth grader Greg Heffley doesn't understand his annoying younger brother, obnoxious older one, or well-meaning parents. But he knows enough to record his daily thoughts in a manly journal—not some girly diary. In a unique novel brimming with laugh-out-loud moments, Greg chronicles his first turbulent year of middle school.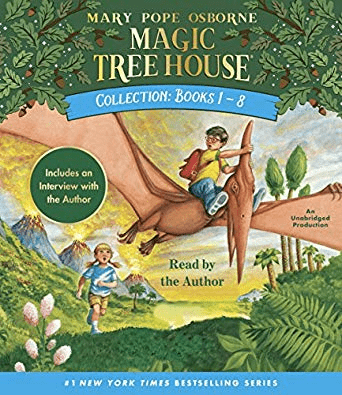 Magic Tree House Collection: Books 1-8. Book 1 Dinosaurs Before Dark: Jack and his younger sister, Annie, stumble upon a tree house filled with books. Before Jack and Annie can figure out the mystery of the tree house, it whisks them back to the prehistoric past. Now they have to figure out how to get home. Can they do it before dark, or will they become a dinosaur's dinner?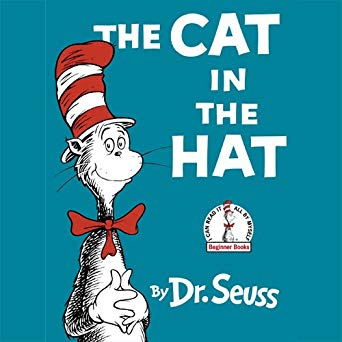 The Cat in the Hat– Poor Dick and Sally. It's cold and wet and they're stuck in the house with nothing to do…until a giant cat in a hat shows up, transforming the dull day into a madcap adventure and almost wrecking the place in the process!
A Wrinkle in Time – Rediscover one of the most beloved children's books of all time: A Wrinkle in Time by Madeleine L'Engle: Meg Murray, her little brother Charles Wallace, and their mother are having a midnight snack on a dark and stormy night when an unearthly stranger appears at their door. He claims to have been blown off course, and goes on to tell them that there is such a thing as a "tesseract," which, if you didn't know, is a wrinkle in time.
The Hobbit – In this classic fantasy book, master storyteller J.R.R. Tolkein has created a bewitching world full of delightful creatures and thrilling dangers to keep the reader on the edge of their seat to the very end.
The Adventures of Tom Sawyer – Revisit this enduring classic and you will be struck not only by Twain's skill at capturing a time and place so vividly but also by his uncanny ability to crystallize those oftentimes tumultuous and conflicting emotions that a child experiences at the precipice of adulthood.
A Wind in the Door – In this sequel to the popular  A Wrinkle in Time, Meg Murry can't help but be worried when her six-year-old brother, Charles Wallace, announces there are dragons in the vegetable garden. He's so bright, and so different from other kids, he's getting bullied at school, and he is also strangely, seriously ill.
Teen/ Young Adult Audio Books Rental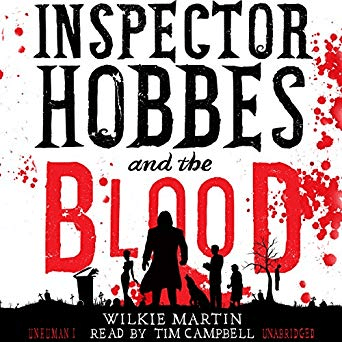 Inspector Hobbes and the Blood: Unhuman, Book 1. Set in a small Cotswold town, Inspector Hobbes and the Blood is a fast-paced comedy cozy mystery fantasy about the adventures of Andy, an incompetent reporter, when he is reluctantly working with Inspector Hobbes, a police detective with a reputation.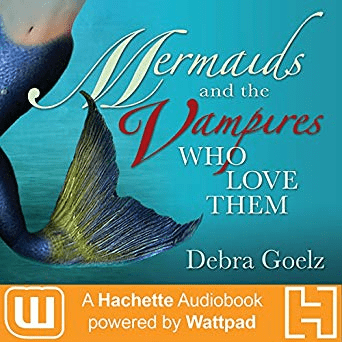 Mermaids and the Vampires Who Love Them – Sixteen-year-old Waverly Fishwater believes that people who act suspicious are asking for her to spy on them. When she eavesdrops on one of her dad's clandestine meetings, she learns that mermaids are being abducted.
Flamecaster – Shattered Realms – Set in the world of the New York Times best-selling Seven Realms series, a generation later, this is a breathtaking story of dark magic, chilling threats, and two unforgettable characters walking a knife-sharp line between life and death. This dazzling beginning to a new series is indispensable for fans of Cinda Williams Chima and a perfect starting point for listeners who are new to her work.
To Kill a Kingdom – Princess Lira is siren royalty and the most lethal of them all. With the hearts of 17 princes in her collection, she is revered across the sea. Until a twist of fate forces her to kill one of her own. To punish her daughter, the Sea Queen transforms Lira into the one thing they loathe most – a human. Robbed of her song, Lira has until the winter solstice to deliver Prince Elian's heart to the Sea Queen and or remain a human forever.
Obsidio – From bestselling author duo Amie Kaufman and Jay Kristoff comes the exciting finale in the trilogy that broke the mold and has been called "stylistically mesmerizing" and "out-of-this-world-awesome."
Adult Fiction Audio Books Rental
Anne of Green Gables Unabridged Version on sale right now! (the unabridged version is a shortened version).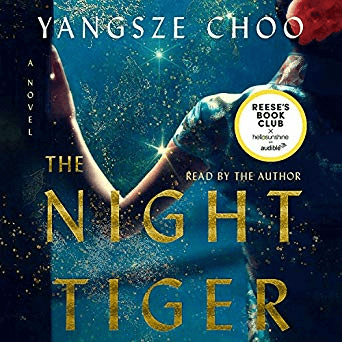 The Night Tiger: A Novel – A Reese's Book Club Pick. A sweeping historical audiobook about a dance hall girl and an orphan boy whose fates entangle over an old Chinese superstition about men who turn into tigers.
A Game of Thrones: A Song of Ice and Fire, Book 1. Now Robert is riding north to Winterfell, bringing his queen, the lovely but cold Cersei, his son, the cruel, vainglorious Prince Joffrey, and the queen's brothers Jaime and Tyrion of the powerful and wealthy House Lannister – the first a swordsman without equal, the second a dwarf whose stunted stature belies a brilliant mind.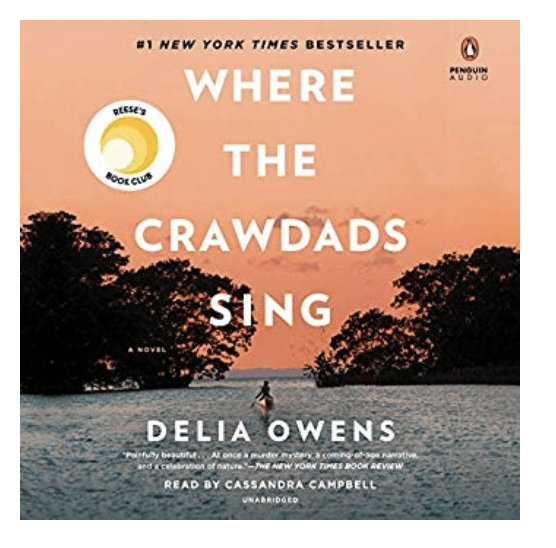 Where the Crawdads Sing – By Delia Owens. Reese's Book Club Pick.  Perfect for fans of Barbara Kingsolver and Karen Russell, Where the Crawdads Sing is at once an exquisite ode to the natural world, a heartbreaking coming-of-age story, and a surprising tale of possible murder. Owens reminds us that we are forever shaped by the children we once were, and that we are all subject to the beautiful and violent secrets that nature keeps.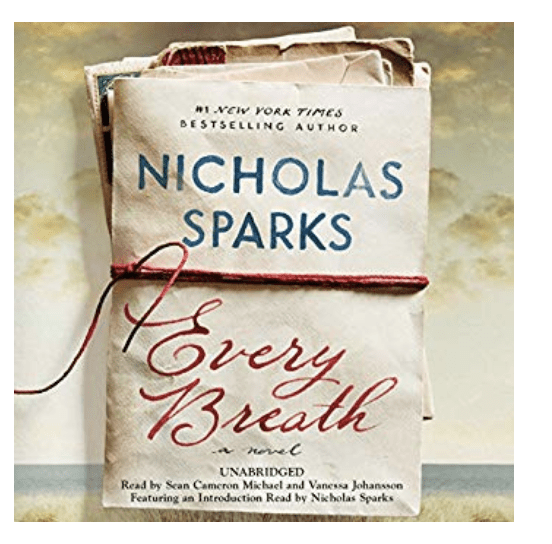 Every Breath By Nicholas Sparks – In the romantic tradition of The Notebook and Nights in Rodanthe, number-one New York Times best-selling author Nicholas Sparks returns with a story about a chance encounter that becomes a touchstone for two vastly different individuals – transcending decades, continents, and the bittersweet workings of fate.
Daisy Jones & The Six: A Novel – A gripping novel about the whirlwind rise of an iconic 1970s rock group and their beautiful lead singer, revealing the mystery behind their infamous breakup.
Red Alert: An NYPD Red Mystery – By James Patterson. The richest of New York's rich gather at The Pierre's Cotillion Room to raise money for those less fortunate. A fatal blast rocks the room, stirring up horrifying memories of 9/11. Is the explosion an act or terrorism–or a homicide?
The Escape Artist – Together, Nola and Zig will either reveal a sleight of hand being played at the highest levels of power or die trying to uncover the US Army's most mysterious secret – a centuries-old conspiracy that traces back through history to the greatest escape artist of all: Harry Houdini.
Adult Non-Fiction Audio Books Rental
The Life-Changing Magic of Tidying Up: The Japanese Art of Decluttering and Organizing. Despite constant efforts to declutter your home, do papers still accumulate like snowdrifts and clothes pile up like a tangled mess of noodles? Japanese cleaning consultant Marie Kondo takes tidying to a whole new level, promising that if you properly simplify and organize your home once, you'll never have to do it again.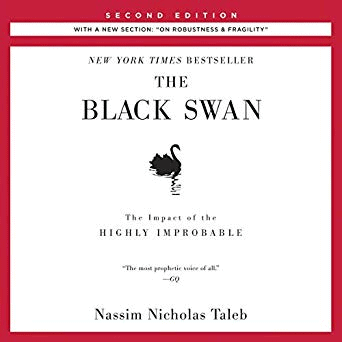 The Black Swan, Second Edition: The Impact of the Highly Improbable: With a new section:"On Robustness and Fragility": Incerto, Book 2 – The Black Swan is a stand-alone book in Nassim Nicholas Taleb's landmark Incerto series, an investigation of opacity, luck, uncertainty, probability, human error, risk, and decision-making in a world we don't understand. The other books in the series are Fooled by Randomness, Antifragile, Skin in the Game, and The Bed of Procrustes.
Secret Empires: How the American Political Class Hides Corruption and Enriches Family and Friends – Peter Schweizer explains how a new corruption has taken hold, involving larger sums of money than ever before. Stuffing tens of thousands of dollars into a freezer has morphed into multibillion-dollar equity deals done in the dark corners of the world.
I've Been Thinking . . .: Reflections, Prayers, and Meditations for a Meaningful Life -By Maria Shriver. A book of reflections for those seeking wisdom, guidance, encouragement, and inspiration on the road to a meaningful life.
12 Rules for Life – What does everyone in the modern world need to know? Renowned psychologist Jordan B. Peterson's answer to this most difficult of questions uniquely combines the hard-won truths of ancient tradition with the stunning revelations of cutting-edge scientific research.
Educated: A Memoir – By Tara Westover. An unforgettable memoir in the tradition of The Glass Castle about a young girl who, kept out of school, leaves her survivalist family and goes on to earn a PhD from Cambridge University.
Hillbilly Elegy: A Memoir of a Family and Culture in Crisis – A deeply moving memoir with its share of humor and vividly colorful figures, Hillbilly Elegy is the story of how upward mobility really feels. And it is an urgent and troubling meditation on the loss of the American dream for a large segment of this country.
Biography Audio Books Rental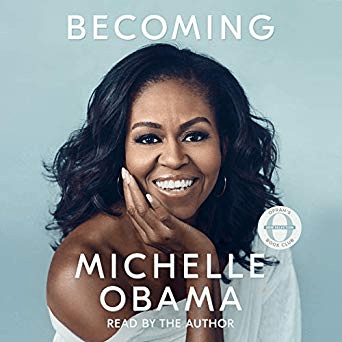 Becoming  – By Michelle Obama– An intimate, powerful, and inspiring memoir by the former first lady of the United States In a life filled with meaning and accomplishment, Michelle Obama has emerged as one of the most iconic and compelling women of our era.
This Is Me: Loving the Person You Are Today – In This is Me, Chrissy Metz shares her story with a raw honesty that will leave readers both surprised but also inspired. Infused with the same authenticity she brings to her starring role, Chrissy's This is Me is so much more than your standard Hollywood memoir or collection of personal essays.
From the Outside: My Journey Through Life and the Game I Love – The record-holding two-time National Basketball Association champion reflects on his work ethic, his on-the-court friendships and rivalries, the great teams he's played for, and what it takes to have a long and successful career in this thoughtful, in-depth memoir.
Tiger Woods – Based on three years of extensive research and reporting, two of today's most acclaimed investigative journalists, Jeff Benedict of Sports Illustrated and 11-time Emmy Award winner Armen Keteyian, deliver the first major biography of Tiger Woods – sweeping in scope and packed with groundbreaking, behind-the-scenes details of the Shakespearean rise and epic fall of an American icon.
Elon Musk: Tesla, SpaceX, and the Quest for a Fantastic Future – In the spirit of Steve Jobs and Moneyball, Elon Musk is both an illuminating and authorized look at the extraordinary life of one of Silicon Valley's most exciting, unpredictable, and ambitious entrepreneurs – a real-life Tony Stark – and a fascinating exploration of the renewal of American invention and its new makers.
Inspirational Reads Audio Books Rental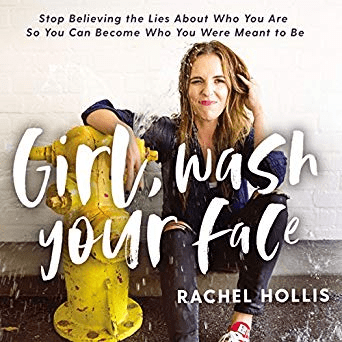 Girl, Wash Your Face: Stop Believing the Lies About Who You Are So You Can Become Who You Were Meant to Be. Do you ever suspect that everyone else has life figured out and you don't have a clue? If so, Rachel Hollis has something to tell you: That's a lie.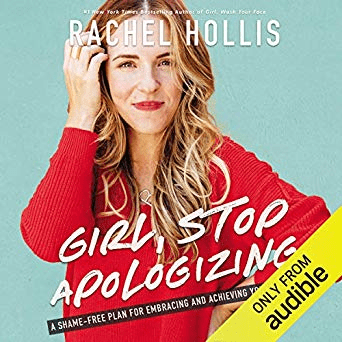 Girl, Stop Apologizing (Audible Exclusive Edition): A Shame-Free Plan for Embracing and Achieving Your Goals -By Rachel Hollis. In Girl, Stop Apologizing, number-one New York Times best-selling author and founder of a multimillion-dollar media company, Rachel Hollis sounds a wake-up call. She knows that many women have been taught to define themselves in light of other people.
The Five Love Languages: The Secret to Love That Lasts – Dr. Gary Chapman identifies five basic languages of love and then guides couples towards a better understanding of their unique languages of love. Learn to speak and understand your mate's love language, and in no time you will be able to effectively love and truly feel loved in return. Skillful communication is within your grasp!
Jesus Calling: Enjoying Peace in His Presence -By Sarah Young. Jesus Calling is a devotional filled with uniquely inspired treasures from heaven for every day of the year.
Braving the Wilderness: The Quest for True Belonging and the Courage to Stand Alone – By Brene Brown. A timely and important new book that challenges everything we think we know about cultivating true belonging in our communities, organizations, and culture, from the number one best-selling author of Rising Strong, Daring Greatly, and The Gifts of Imperfection.
Save
Save
Save