Check out this list of the 30+ popular audiobooks on Audible for the whole family. This list of audio books rental is updated regularly with listens for adults, teens & kids, perfect for road trips, long commutes, exercising or chores.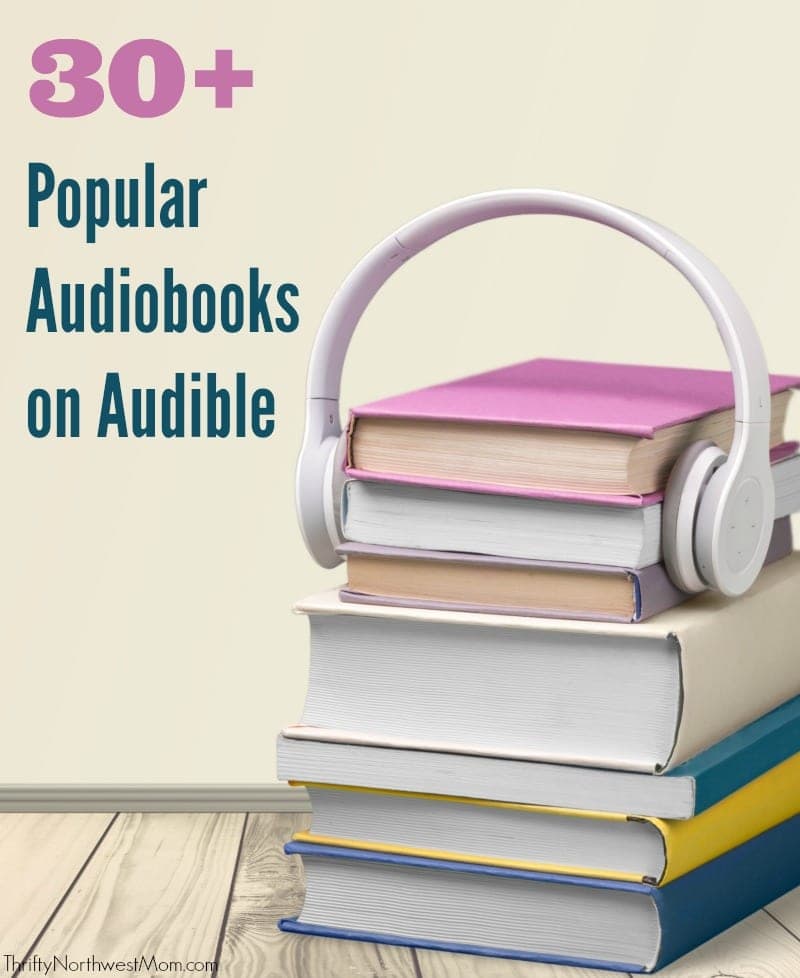 Audio Books Rental – 30+ Popular Audiobooks on Audible!
Reading anywhere is so much easier with audiobooks. If you are traveling or just looking for convenient reading, Audible gives you the option of listening to all of your favorite books from anywhere! Audiobooks are also a great option to listen to when you are exercising or if you are working around the house cleaning, to give you something interesting to listen to while you are doing those chores that usually seem like they take forever.  As a busy work-at-home mom, I am always feeling like there are never enough hours in the day to do something that I enjoy like reading my favorite books, so this would be a great way to multi-task – get something accomplished while enjoying a new book!
As a family, audiobooks can be a great way to work your way through some favorite book series at a much faster rate than reading them aloud, especially if you will be on a long road trip together or if you have a longer daily commute. You'll find favorite series such as Chronicles of Narnia, Harry Potter, Ramona Quimby & more.
If you are interested in listening to more audiobooks on a regular basis, you'll want to check out an  Audible membership on Amazon.  You can get a 30 day FREE Trail for Audible  to try out to see how you like using audiobooks. You can cancel at any time during the trial if you feel it's not for you.
Plus, right now Audible will give you a $20 Amazon Credit if you listen to three books. That is like free money if you like to listen to your books!
Includes two free audiobooks with your free trial
Choose from 150,000+ best sellers, new releases sci-fi, romances, mysteries, classics, and more
After 30 days, get 1 book credit each month for $14.95/month – can be used on any book regardless of price
Cancel easily anytime. Your books are yours to keep, even if you cancel (one review did say to be sure to cancel one day before subscription renews, if you want to go this route)
When you use Audible, you will not only get the 1 book credit a month, you can also access any of the discounted offers available. They offer promotions such as 2 for 1 where you get 2 books for 1 credit, 30% off audiobooks, daily deals which can range from $1.95 – $3.95 for audiobooks & more.  Find out more information about the  Audible membership.
We have put together a roundup of some of the most popular audiobooks found on Audible right now to give you an idea of the types of books you will find! There are so many options with over 150,000 audiobooks to choose from with Audible and so many awesome new releases.
Kids/ Family Books Audio Books Rental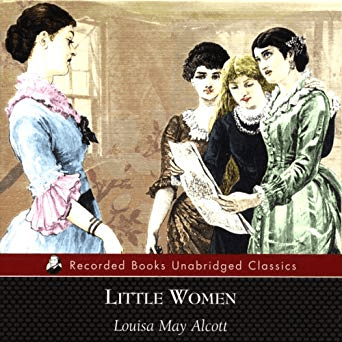 Little Women – a charming portrait of the joys and hardships of the four sisters in Civil War New England. Separated by the war from their beloved parents, these "little women" struggle to find their place in the world.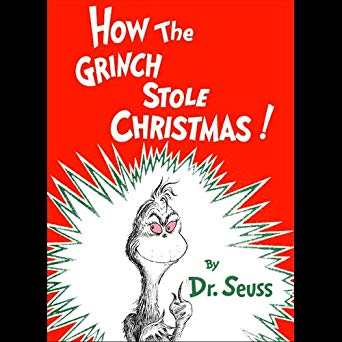 How the Grinch Stole Christmas – The Grinch, whose heart is two sizes too small, hates Who-ville's holiday celebrations, and plans to steal all the presents to prevent Christmas from coming. To his amazement, Christmas comes anyway, and the Grinch discovers the…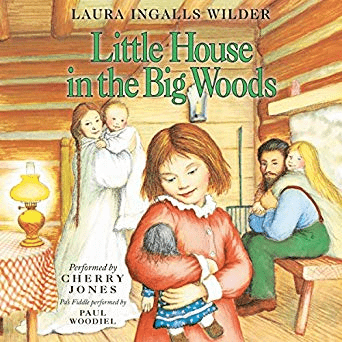 Little House in the Big Woods: Little House, Book 1 – Told from four-year-old Laura's point of view, this story begins in 1871 in a little log cabin on the edge of the Big Woods of Wisconsin. Laura lives in the little house with her pa, her ma, her sisters Mary and Carrie, and their…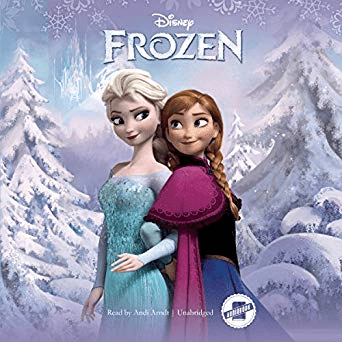 Frozen – When the kingdom is trapped in an eternal winter, Anna, a young dreamer, must team up with Kristoff, a daring mountain man, and his reindeer on the grandest of journeys to find Anna's sister, the Snow Queen Elsa, and put an end to…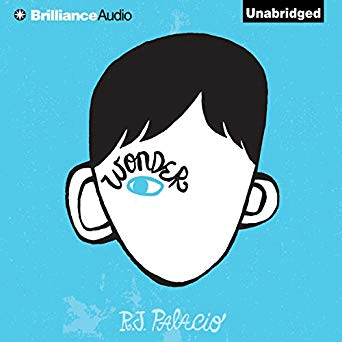 Wonder – August Pullman was born with a facial difference that, up until now, has prevented him from going to a mainstream school. Starting 5th grade at Beecher Prep, he wants nothing more than to be treated as an ordinary kid – but his new classmates can't get past Auggie's extraordinary face.

Claudia and the Phantom Phone Calls – Kristy, Claudia, Mary Anne, and Stacey try to be prepared for anything when they baby-sit. So when they hear about the Phantom Caller, a jewel thief who's been breaking into nearby homes, they come up with a plan to keep their kids safe.
Teen/ Young Adult Audio Books Rental

Queen of Shadows – Everyone Celaena Sardothien loves has been taken from her. But she's at last returned to the empire – for vengeance, to rescue her once-glorious kingdom, and to confront the shadows of her past….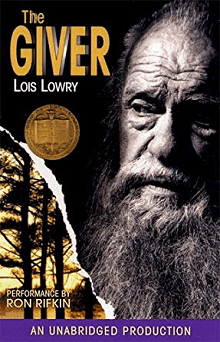 The Giver – The haunting story centers on twelve-year-old Jonas, who lives in a seemingly ideal, if colorless, world of conformity and contentment. Not until he is given his life assignment as the Receiver of Memory does he begin to understand…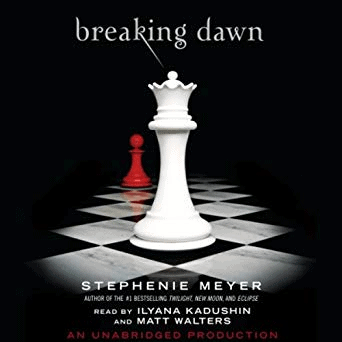 Breaking Dawn: The Twilight Saga, Book 4 – To be irrevocably in love with a vampire is both fantasy and nightmare, woven into a dangerously heightened reality for Bella Swan. Pulled in one direction by her intense passion for Edward Cullen, and in another…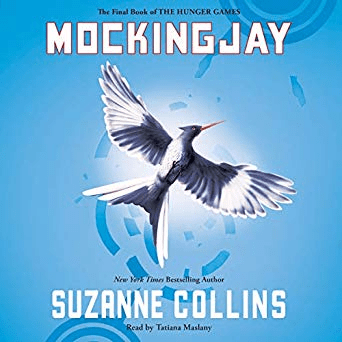 Mockingjay: The Hunger Games, Book 3 – Katniss Everdeen, girl on fire, has survived, even though her home has been destroyed. Gale has escaped. Katniss' family is safe. Peeta has been captured by the Capitol. District 13 really does exist.

The Book Thief – When Death has a story to tell, you listen. It is 1939. Nazi Germany. The country is holding its breath. Death has never been busier, and will become busier still. Liesel Meminger is a foster girl living outside of Munich, who scratches out a meager existence for herself by stealing when she encounters something…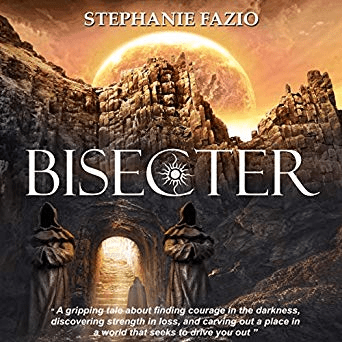 Bisecter: Bisecter Series, Book 1 – When her people's underground cave system is attacked, Hemera is thrust above ground into a dangerous world where the sun's rays can kill in seconds and enemies are tracking her every move.
Adult Fiction Audio Books Rental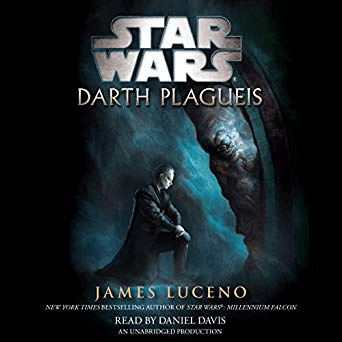 Star Wars: Darth Plagueis – Darth Plagueis was a Dark Lord of the Sith, so powerful and so wise that he could use the Force to influence the midi-chlorians to create life. He had such a knowledge of the dark side that he could even keep…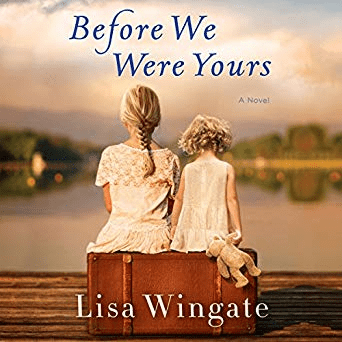 Before We Were Yours: A Novel – Memphis, 1939. Twelve-year-old Rill Foss and her four younger siblings live a magical life aboard their family's Mississippi River shantyboat. But when their father must rush their mother to the hospital one stormy night, Rill is left in charge – until strangers arrive in…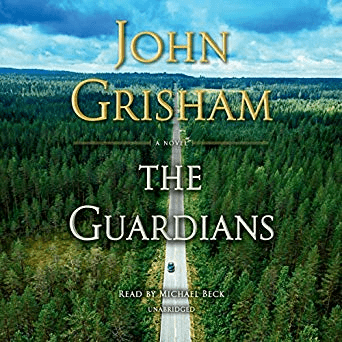 The Guardians: A Novel – In the small Florida town of Seabrook, a young lawyer named Keith Russo was shot dead at his desk as he worked late one night. The killer left no clues. There were no witnesses, no one with a motive. But the…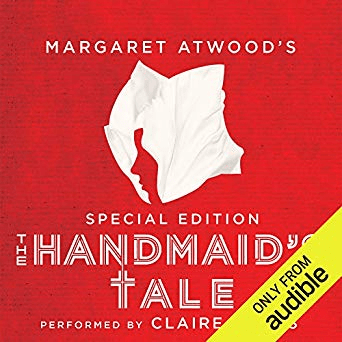 The Handmaid's Tale: Special Edition – After a violent coup in the United States overthrows the Constitution and ushers in a new government regime, the Republic of Gilead imposes subservient roles on all women. Offred, now a Handmaid tasked with the singular role of procreation…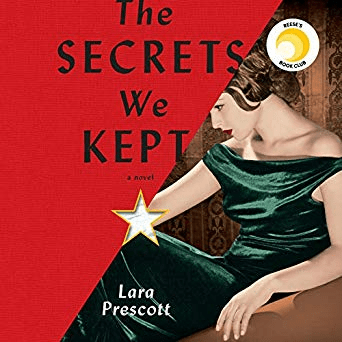 The Secrets We Kept: A Novel – At the height of the Cold War, two secretaries are pulled out of the typing pool at the CIA and given the assignment of a lifetime. Their mission: to smuggle Doctor Zhivago out of the USSR, where no one dares publish it, and help Pasternak's magnum opus make its way into…

The Last House Guest – Reese's pick of the month – A suspenseful new novel about an idyllic town in Maine dealing with the suspicious death of one of their own – and her best "summer" friend, who is trying to uncover the truth…before fingers point her way.
Adult Non-Fiction Audio Books Rental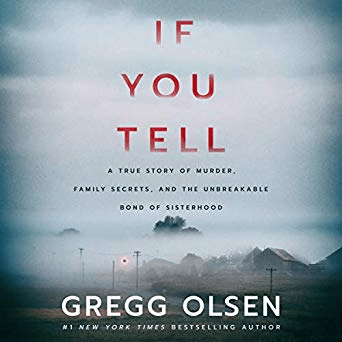 If You Tell: A True Story of Murder, Family Secrets, and the Unbreakable Bond of Sisterhood – After more than a decade, when sisters Nikki, Sami, and Tori Knotek hear the word mom, it claws like an eagle's talons, triggering memories that have been their secret since…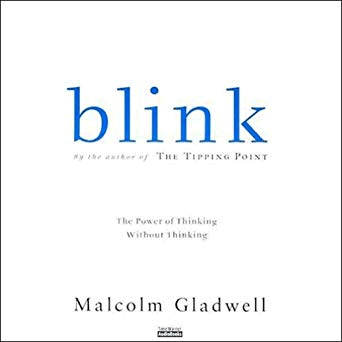 Blink: The Power of Thinking Without Thinking – Blink is a book about how we think without thinking, about choices that seem to be made in an instant, in the blink of an eye, that actually aren't as simple as they seem. Why are some people brilliant decision makers, while others…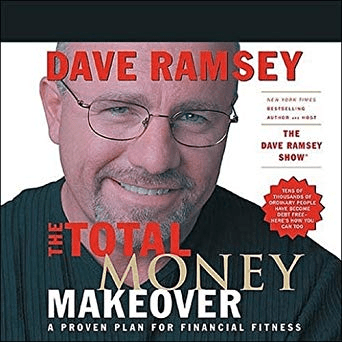 The Total Money Makeover: A Proven Plan for Financial Fitness – Okay, folks, do you want to turn those fat and flabby expenses into a well-toned budget? Do you want to transform your sad and skinny little bank account into a bulked-up cash machine? Then get with the program, people…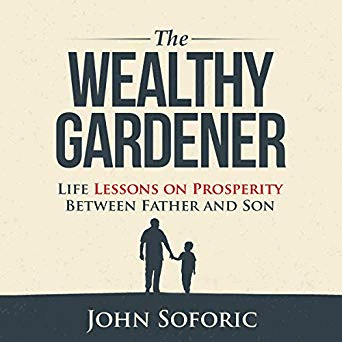 The Wealthy Gardener: Life Lessons on Prosperity Between Father and Son – The father and son met weekly to discuss many lessons on prosperity. A parable was used to clarify financial insights and maintain the son's ongoing interest. This education between…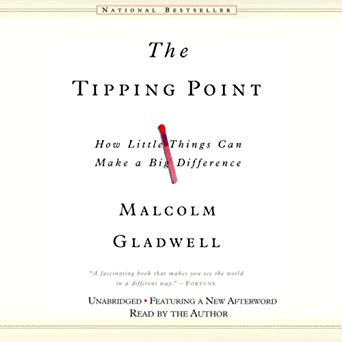 The Tipping Point: How Little Things Can Make a Big Difference – New Yorker writer Malcolm Gladwell looks at why major changes in society happen suddenly and unexpectedly. Just as a single sick person can start an epidemic of the flu, so too can a few fare-beaters and graffiti artists fuel a subway crime wave, or a satisfied…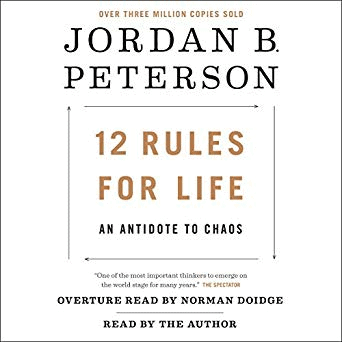 12 Rules for Life: An Antidote to Chaos – Humorous, surprising, and informative, Dr. Peterson tells us why skateboarding boys and girls must be left alone, what terrible fate awaits those who criticize too easily, and why you should always pet a cat when you meet one on the street.
Biography Audio Books Rental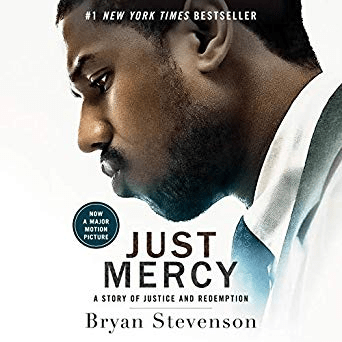 Just Mercy (Movie Tie-In Edition): A Story of Justice and Redemption – A powerful true story about the potential for mercy to redeem us, and a clarion call to fix our broken system of justice – from one of the most brilliant and influential lawyers of our time…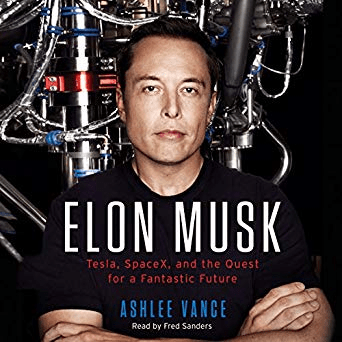 Elon Musk: Tesla, SpaceX, and the Quest for a Fantastic Future – Elon Musk is both an illuminating and authorized look at the extraordinary life of one of Silicon Valley's most exciting, unpredictable, and ambitious entrepreneurs – a real-life Tony Stark – and a fascinating exploration of the…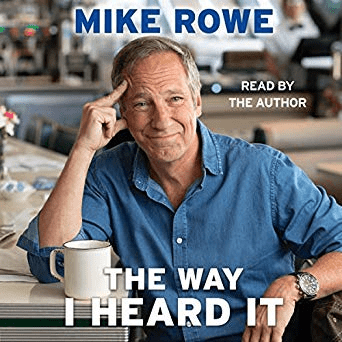 The Way I Heard It – Emmy Award-winning gadfly Mike Rowe presents a ridiculously entertaining, seriously fascinating collection of his favorite episodes from America's number-one short-form podcast, The Way I Heard It, along with a host of memories, ruminations, and…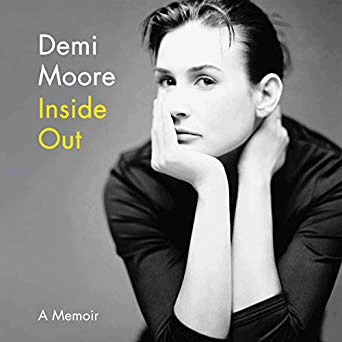 Inside Out: A Memoir – Even as Demi was becoming the highest paid actress in Hollywood, however, she was always outrunning her past, just one step ahead of the doubts and insecurities that defined her childhood. Throughout her rise to…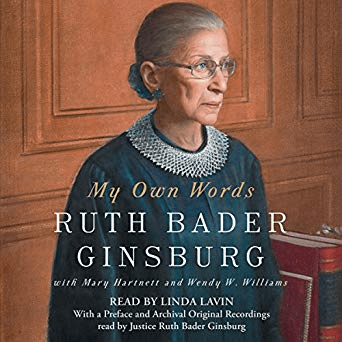 My Own Words – a selection of writings and speeches by Justice Ginsburg on wide-ranging topics, including gender equality, the workways of the Supreme Court, being Jewish, law and lawyers in opera, and the value of looking beyond US shores when interpreting the US Constitution.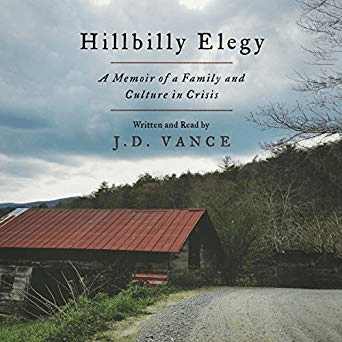 Hillbilly Elegy: A Memoir of a Family and Culture in Crisis – The Vance family story begins hopefully in postwar America. J. D.'s grandparents were "dirt poor and in love" and moved north from Kentucky's Appalachia region to Ohio in the hopes of escaping the dreadful poverty around them. They raised a middle-class family, and eventually…
Inspirational Reads Audio Books Rental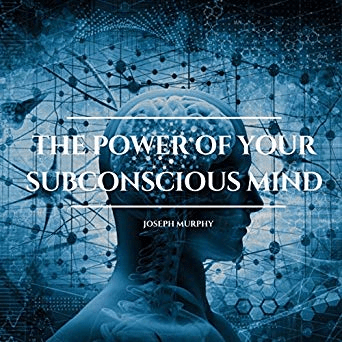 The Power of Your Subconscious Mind – will open a world of success, happiness, prosperity, and peace for you. It is one of the most brilliant and beloved spiritual self-help works of all time which can help you heal yourself, banish your fears, sleep better, enjoy better relationships and just feel happier.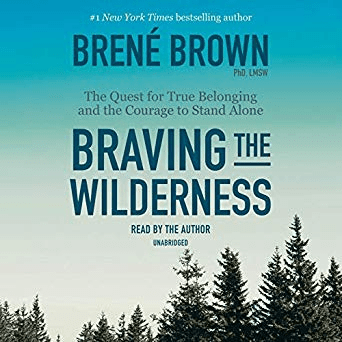 Braving the Wilderness: The Quest for True Belonging and the Courage to Stand Alone – A timely and important new audiobook that challenges everything we think we know about cultivating true belonging in our communities, organizations, and culture, from the number one best-selling author of Rising Strong, Daring Greatly, and The Gifts of Imperfection.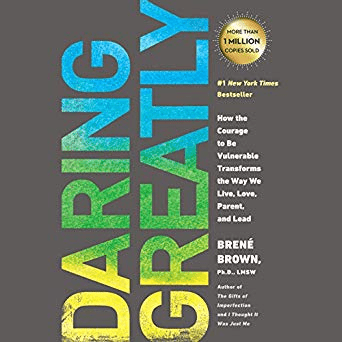 Daring Greatly: How the Courage to Be Vulnerable Transforms the Way We Live, Love, Parent, and Lead – Every day we experience the uncertainty, risks, and emotional exposure that define what it means to be vulnerable or to dare greatly. Based on 12 years of pioneering research, Dr. Brené Brown dispels the cultural myth that vulnerability is weakness…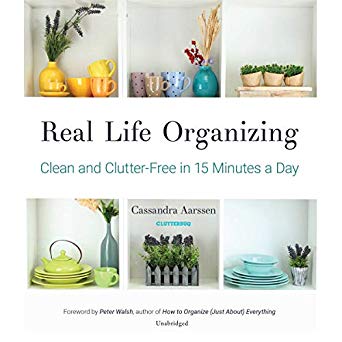 Real Life Organizing: Clean and Clutter-Free in 15 Minutes a Day
Real Life Organizing offers clutter-free storage solutions and advice that can help you create a Pinterest-worthy home on a small budget: Learn how to organize your home, simplify life, and have more time for the things you love.
Save
Save
Save