Amazon Layaway Program Now Available – No Interest or Fees!
This post may contain affiliate links and I may be compensated for this post. Please read our disclosure policy here.

Amazon Layaway Program Now Available – No Interest or Fees!
If you are wondering, does Amazon have Layaway, the answer is yes! Did you know that there is an Amazon Layaway Program that will allow you to pay for your purchases over time, with no fees or interest required? It allows you to purchase an item at todays prices, with a 20% down payment, and then make additional payments over the following 8 weeks to pay it off. There are no credit checks required, or any interest or fees associated with it.
You can find items that are eligible to be put on the Amazon Layaway plan, by looking for things marked with the "reserve with layaway" label. You can then reserve that item, pay 20% down, and then it will ship to you once you have paid it off. You will not end up paying any additional fees, and will get it for the price you reserved it at.
One of the biggest perks of the Amazon Layaway plan is that you can lock in the price of the item you want to put on layaway, at the time that you reserve it. That includes any deals, price drops or discounts available for that item. You are also able to use it for special promotional periods like Amazon Prime Days, and it is available during holiday seasons as well.
How Does Amazon Layaway Work?
Here are all the details you need to know on how does Amazon layaway work –
Pay as you go online without fees or credit checks
To find products eligible for Layaway, look for 'Reserve with Layaway' label
Pay 20% today to reserve your item and lock in the price
Make 4 more payments over 8 weeks (so 5 payments total with the initial down payment)
Item(s) ship after your final payment
Pay off early for earlier delivery
Only available for items shipped and sold by Amazon
An important note here is that Amazon does not charge any late fees, or cancellation fees for layaway items either. So for example, if you miss one of your scheduled layaway payments you will have until the next payment is scheduled to bring the missed payment current. If you miss two payments in a row, they will cancel your layaway plan and refund you any payments already made (so you are not losing money – you just won't get the item you ordered).
Payments are scheduled every 2 weeks for this plan, and the payments are divided into 5 payments (so the total cost of the item divided by 5 is what your monthly payment should be). So your first payment is made when you reserve the item, then another at 2 weeks, 4 weeks, 6 weeks and a final payment at 8 weeks. You are not allowed to extend the payment period, but you can pay your item off early if you want it to ship earlier (with no penalty).
Why Use The Amazon Layaway Program?
Layaway programs in general are particularly helpful when you need to make larger purchases and want to spread that payment out.
With Amazons Layaway plan in particular, it allows you to grab the many deals that Amazon offers when prices drop, and then pay it off over time. Because there are no penalties for using their layaway program (ie interest or fees), you will just get the great deal you wanted to lock in, but have some flexibility as to when you pay it all off.
It is pretty much risk free, since Amazon does not charge any cancellation or late fees either, and there is no reporting to credit agencies for missed payments, etc.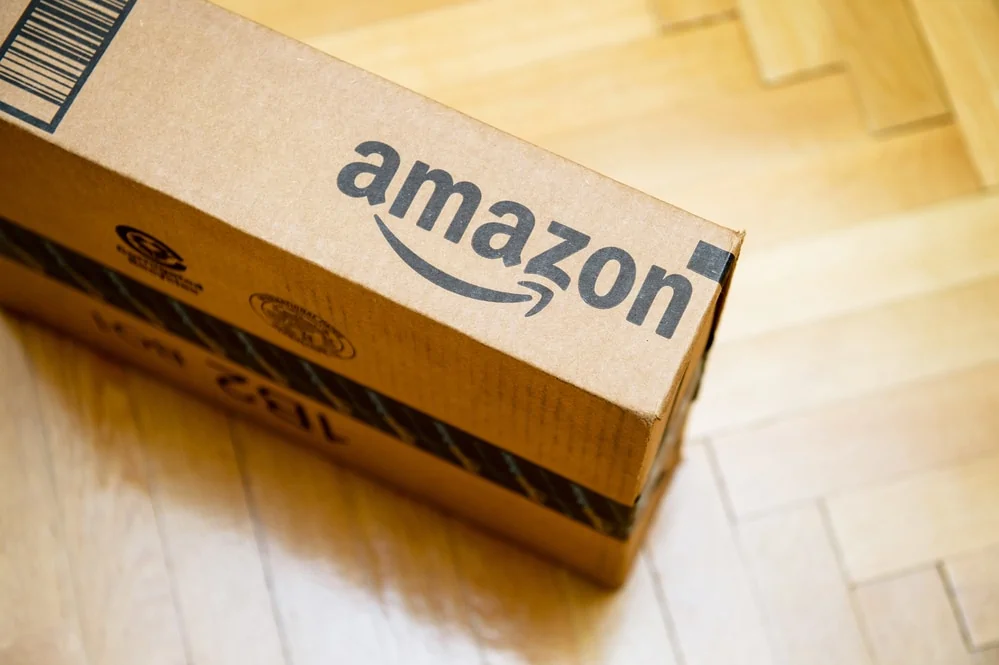 Is Amazons Layaway Program Available to Everyone?
No. Amazon Layaway is currently not available for orders shipping to CT, DC, IL, MD, OH, and PA.
To find out more about the Amazon Layaway plan, or to start shopping items that are eligible for purchase through it, go to this page here.
Who Else Offers Interest Free Layaway Programs Online, in addition to Amazons Layaway plan?
There are a couple more spots you can purchase items, and make interest free payments. These are options that do not require a credit check. Many retailers now work with a third party to offer pay over time options, but you may have to qualify for those. Here are some that are available, interest free, no fees, and no credit checks required, like the Amazon program.
QVC Easy Pay Program – The QVC program differs from the Amazon Layaway plan, in that you get the item as soon as you purchase it (vs it shipping out once it is paid off), and then you will set up an auto payment schedule where you are billed once a month, in a specific installment until the item is paid off (they tell you the installment amount right up front). This is a really great option if you need to pay beyond December, and would like to only have to make a payment once a month, vs every couple of weeks. There is no interest or fees for this program. Find out more about this program here.
HSN Flex Pay Program – This one is similar to the QVC program, in that your item will ship right away. It is a zero interest option, and they then bill you in 3 installments over 3 months for the remainder of your balance after the initial payment. Find out more about that program here.
Disneyland Layaway Program – want to put a Disneyland vacation on layaway? You can do that with just $200 down – interest free too. Find out more about that program here.
More Amazon Programs You Might Want to Know About –
Amazon accepts EBT Cards online + offers Prime Membership discounts for folks with those here.
Find Amazon Deals here!