Get Healthy U TV Coupon Code – $.99 Year Long Membership (Reg. $79)!

Get Healthy U TV Coupon Code – $.99/year Membership (Reg. $79)! Fitness Classes & More!
Update: Start Working Out At Home! Unlimited monthly access to all on-demand classes through Get Healthy U TV! All for ONLY $.99 for the first full year! This is the LOWEST price it has ever been on sale for a limited time!!!
*************************************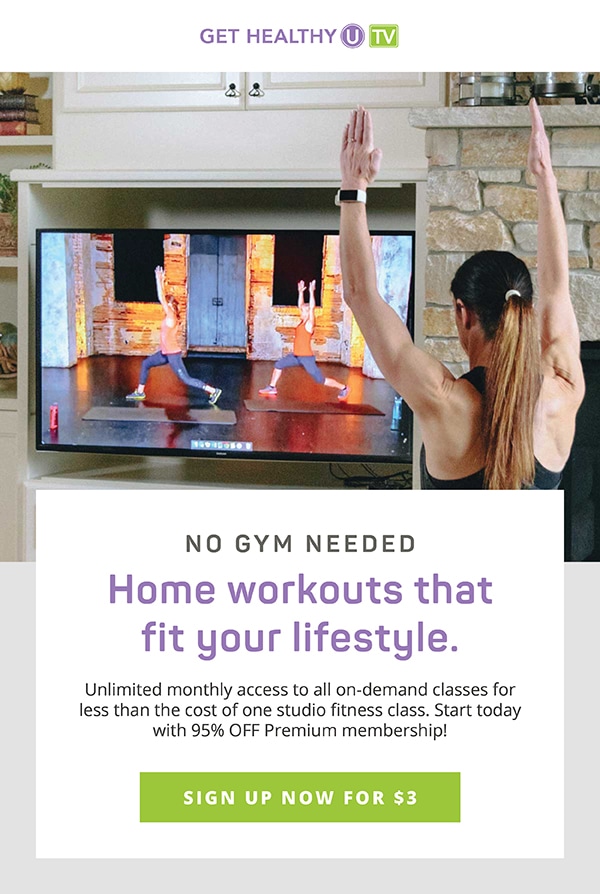 If you are looking for a super deal to help you get fit – how about just $3 for access to fitness and health classes for a FULL year! This is a limited time offer from Get Healthy U TV (the annual premium membership is regularly priced at $69).
Get Healthy U TV provides you unlimited access to hundreds of how-to videos, instructional classes, tips and techniques, to help you get and stay healthy.
If you have looked into online fitness membership programs before, you will know this is a super deal. It will be hard to beat this price for sure.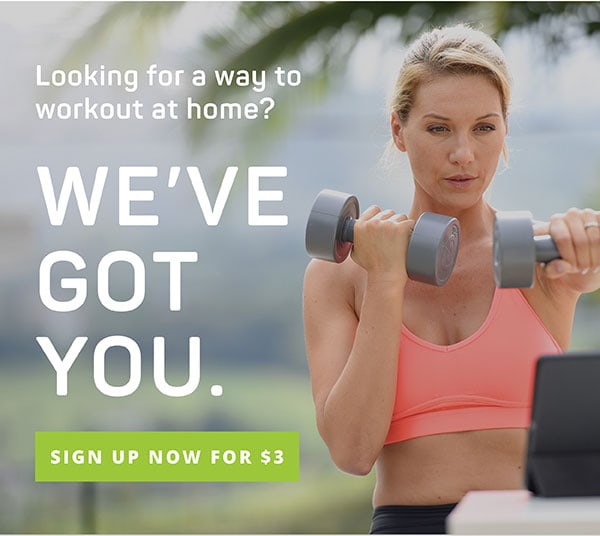 Besides the money savings, there are a couple of things I really like about this program:
You can do it right from the comfort of your home.
There are a huge variety of exercises and programs, so it is easy to find one that fits with where you are at on your health journey.
You will find routines and workouts from 10 minutes to over an hour – so again, something for all schedules and levels.
You can stream on any device, at any time, anywhere (so although it has TV in the name, it does not require a tv to stream the workouts).
They offer a Facebook community and support group, where you can ask questions, get recommendations, or just connect with others who have similar goals to yours.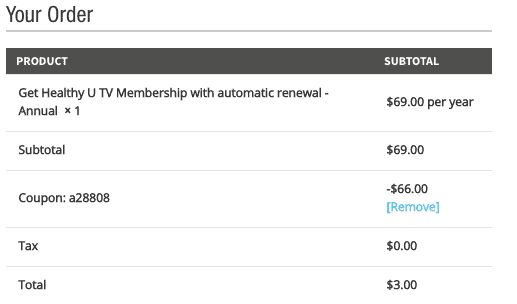 Get Healthy U TV Coupon Code:
The Get Healthy U TV Coupon Code needed for the $3 annual offer should automatically apply when you sign up through this link (if it does not use coupon code a28808).
This offer is available to new members only.
Note: When you sign up for the $3 annual offer for your first year it also signs you up for automatic annual renewal at the regular price of $69 (this is what you would be charged next year). If you want to opt out of automatic payments after a year, you can easily do that by putting in a call customer service at 1 (844) 278-2050, and asking them to remove the automatic payment. You can still enroll the second year, it just will not do it automatically, if you prefer that. 
You can also cancel your membership and get a refund for unused months or opt out of automatic renewal by contacting customer service at 1 (844) 278-2050 or [email protected] at any time.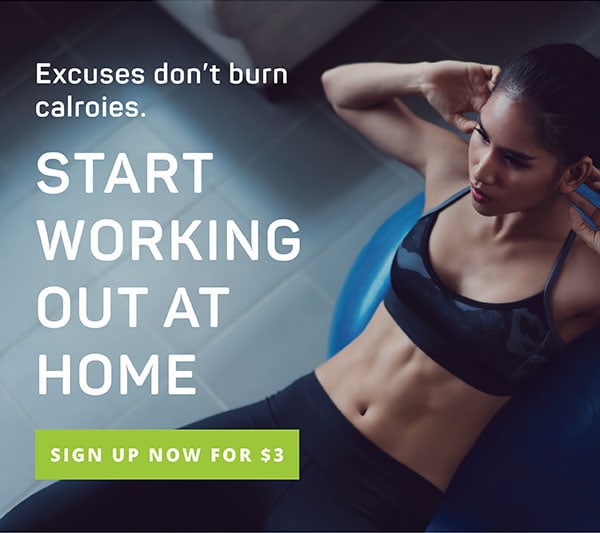 Get Healthy U TV Reviews –
Reviews for it are looking good. It looks like it is getting a full 4.3 stars from Amazon reviewers, and they have a full testimonial page on their site too. You can read what current users love most about the programs, and get some good tips there as well.