Hiking Nature Scavenger Hunt You Can Use With Kids Of All Ages!

Hiking Nature Scavenger Hunt You Can Use With Kids Of All Ages!
Are you looking for outdoor nature scavenger hunts for kids that you can use while hiking with kids in nature? We have put together these free printables you can use for nature scavenger hunts with kids of all ages, that are perfect to take on hikes with you. These nature scavenger hunts will not only make hiking fun for kids, but will keep them engaged and learning too. I love when we go on hikes and my kids learn about the plants, trees and animals in the area. This is a way to help teach them that all while making it fun for them.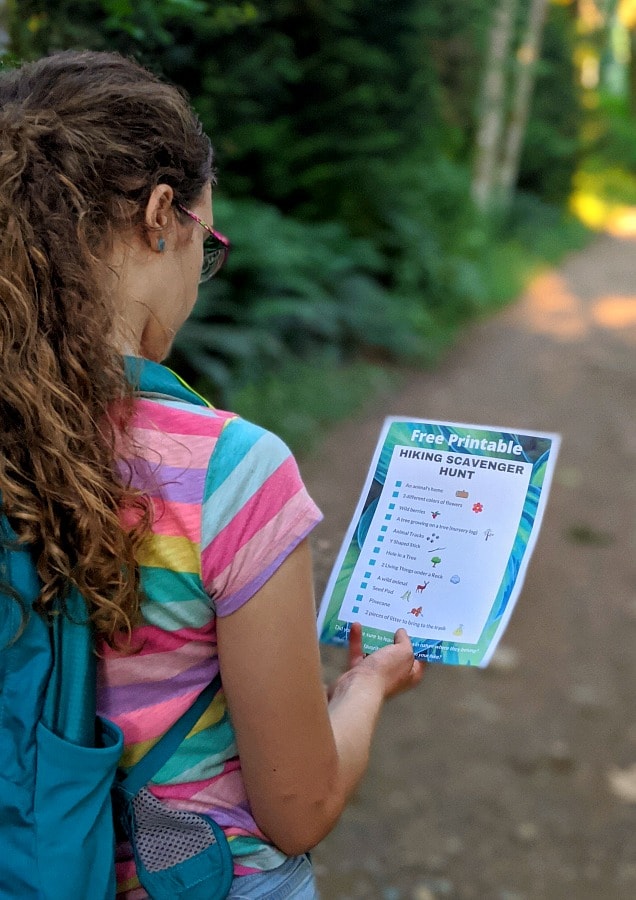 Get these free printable scavenger hunts to use on your hikes here!
We have two different scavenger hunts you can choose from, to print out for free, based on the age of kids you will be hiking with. The one designed for older kids will have some more challenging items on it, and the one for younger kids will keep them busy hunting for items they should be able to find.
Hiking Scavenger Hunt Printable for Older Kids
Hiking Scavenger Hunt Printable for Younger Kids
We have shared pictures of the items they can look for, from our own hiking adventures below to show the kids ahead of time, too (the printable has simple images, so you can save on ink while printing).
You can print one out for each child on the hike, or you can put them in groups and make it a team effort to compete against each other and see who finds the most items on the list. If they have phones with them, you can have them take photos of the items they find on the trails (then spend a day turning those into a fun scrapbook of memories later on). I always like to add some motivation by having some kind of reward on hand for the winner, too, just to keep things exciting.
Pro Tip – Download the free nature scavenger hunts here, and laminate them. Then give the kids dry erase pens to mark their findings, and you can erase and reuse them for multiple hikes. I like to store them in the car, so we always have them easily available for impromptu hikes, as well as planned ones. 
What You Will Find On this Scavenger Hunt for Hikes Printable (for older kids):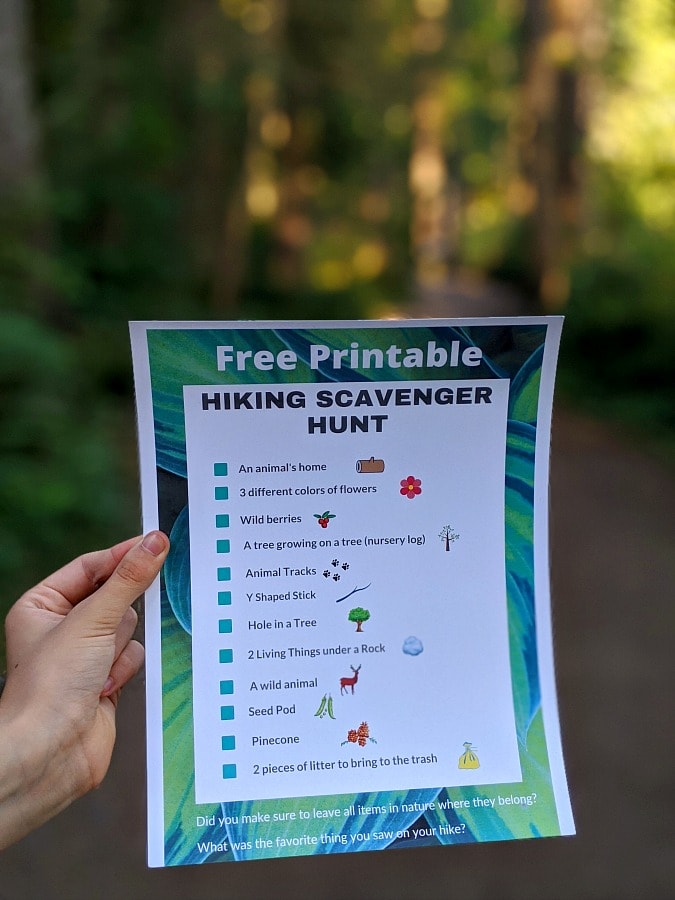 Find the free printable version of this scavenger hunt here.
Not only can these nature scavenger hunts keep hikes exciting for kids, but they can also be used as learning tools. We have shared some tips on how you might want to prepare ahead of time if you want to do some teaching along the way too. These are just some ideas to get your started, but the scavenger hunt is a fun way to get both kids and parents learning more about the natural settings around us.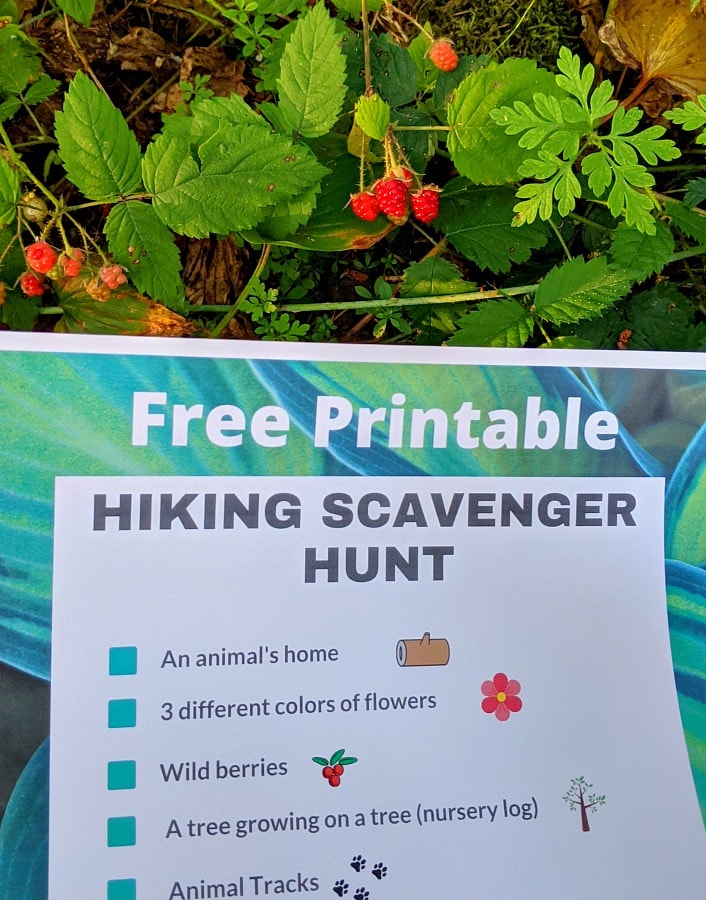 You can offer kids bonus points for the nature scavenger hunt, if they can recall any of the fun facts they learned about each item on the list, once they are done too.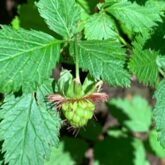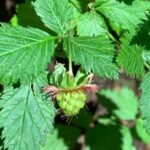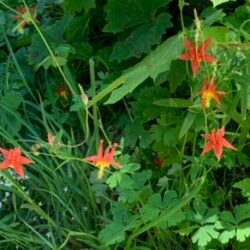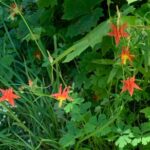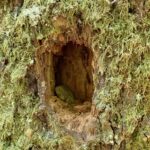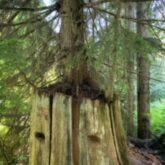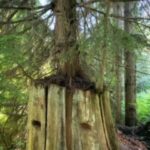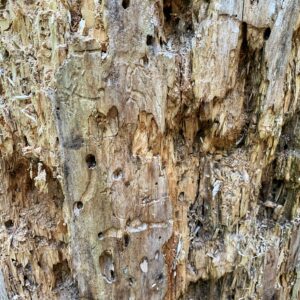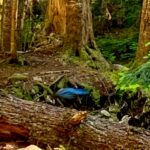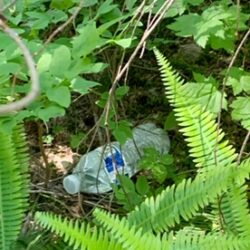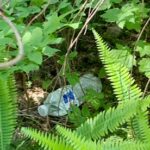 More Fun Scavenger Hunts You Can Print Out For FREE!
Thrifty and Thriving has this fun Outdoor Scavenger Hunt you can use right in your own backyard or neighborhood with the kids.
Check out this Indoor Scavenger Hunt to keep younger kids occupied at home.