Waterparks in the Pacific Northwest (The Master List!)
Looking for a fun waterpark to cool off in in the Pacific Northwest? We have the master list of the big parks, smaller and more affordable ones, and resources for spray parks too! Beat the heat and create lots of fun family memories with a day of water play at one of these parks.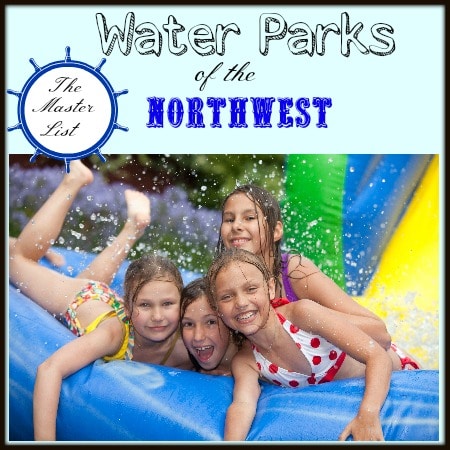 The sun is out in the Northwest, and what better way to enjoy it then at a waterpark with the family! We have compiled a list of waterparks in the NW for you to enjoy! If you have a favorite spray park or water park that you would like to see included please comment below and we will get them added in as we are able to.
We share some deals for the bigger NW waterparks, but many of the local city waterparks are where the real savings opportunities are. There are free spray parks all over, and some of the city aquatic centers have great water attractions/amenities for much more affordable prices!
We would also love to hear your favorite tips for visiting the water park (items to bring, best picnic items, when to go, etc), so share those below too!
Be sure to sign up for emails, or follow them on their social media sites to get possible water park coupons too!
The BIG Waterparks
These are waterparks that you can schedule your vacation around. They are bigger parks, and generally have some other amenities too (like they are in a resort, or some are theme water parks too, etc). These will also be more expensive, and require a little more planning.
WASHINGTON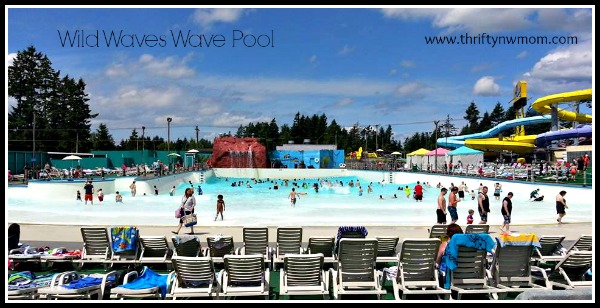 This is probably the largest outdoor water park in Wa. They also have amusement park rides, and carnival games, shows, food spots and more! Plus be sure to check out our review of Wild Waves here! You can earn free passes from reading programs this year, or get a nice discount coupon if your a BECU member.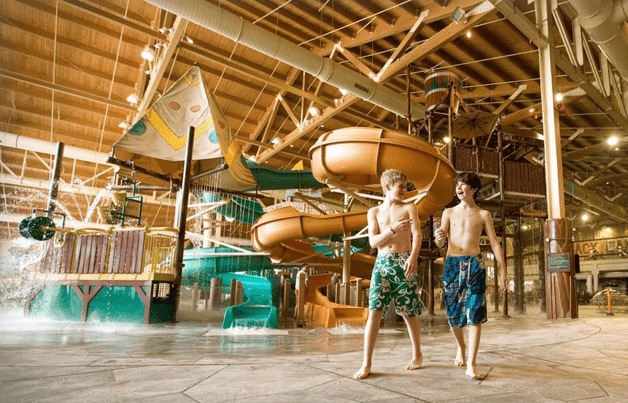 Great Wolf Lodge (Grand Mound)
Largest indoor water park and resort in the NW area. You get free waterpark access with your hotel stay. We have tips on how to save on lodging here, and tips on how to save on your stay here. They do offer promo codes for extra savings, and we have those listed here.
Slidewaters Lake Chelan (Chelan)
Slidewaters is a large water park in the Lake Chelan area, so you could plan a getaway around the lake and enjoy the waterpark too! Prices will range from free (for 2 and under) to $19 for adults (48″ or larger). They also have a PM Plunge Special, where you can save around $3-$4 per ticket if you go 3 hours before park closing (which may help save alot of you have a larger family)! Sometimes we find discounts on this park on Groupon, so look for those.
Birch Bay Waterslides (Blaine)
Birch Bay Waterslides are in Blaine (up near Bellinham). There rates are similar to the ones we listed for Slidewaters above (kids 2 and under free, then youth pricing and $19.95 for adults). You can bring in outside food, and through 6.27 you can get a discounted rate of $15.95 per person for groups of 8 or more.
OREGON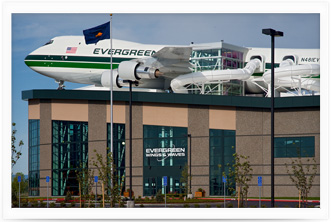 Photo credit: Wings and Waves
Evergreen Wings & Waves, McMinnville
The Evergreen Wings & Waves water park seems to be a local reader favorite for the Oregon area. We have heard many good reports from folks who have visited.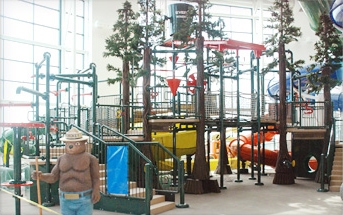 Photo credit: Wings and Waves
The description on their site states "Evergreen Wings & Waves Waterpark is an indoor, all-season educational waterpark that includes ten waterslides (ranging from slides for the little ones to slides for daredevils), a wave pool and a hands-on museum dedicated to teaching students about the power of water. Slide out of a real Boeing 747 aircraft sitting on the roof, and enjoy a day of educational fun!"
This is much more then a waterpark, you can find a full list of their attractions here. They offer pricing for dry visits for $12, or $27 – $32 to include Water park passes. Find their pricing options here.
You are also able to apply for a scholarship to visit here.
IDAHO
Silverwood
Silverwood is one of my family's favorite summer time destinations for vacation. It's the NW's biggest Theme Park / Water park, and is lots of fun! Half of the park is a Western themed theme park, and the other half is a great water park. There are all kinds of fun things to do here, and some great local campgrounds to make the vacation more budget friendly. If you are a die hard water park fan, there is even a local hotel you can stay at with an indoor water park. You can read our review of Silverwood here for more money saving tips for your visit! You might also want to check out our article on where to get discount tickets here.
Roaring Springs Waterpark, Meridian
Roaring Springs has a wave pool, float river, two family raft ride, bowl slide, racing slide, tube slides, kiddie play area, 6-story speed slide, full service restaurants, gift shop and more.
Plus they offer Friday & Saturday Family Slide Nights where moms, dads & kids can slide under the stars and enjoy cool summer evenings as the sun sets on Roaring Springs. You'll have unlimited access to all of Roaring Springs' attractions for $52 for a family of 4.
More Waterpark Fun
These are smaller to mid sized waterparks, and are the waterparks that my family enjoys the most, many times. They are smaller, but that means less expensive usually. It also means that they are often less crowded, but still offer plenty of water play for kids of all ages! If you live in the city of these waterparks, all days passes will often be less then $10 per person, and some offer a family pricing option. You will often pay a few dollars more if you do not live in city limits.
Washington
King County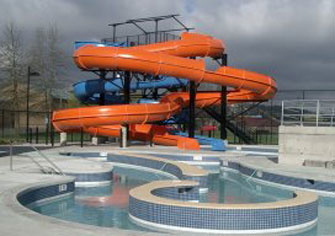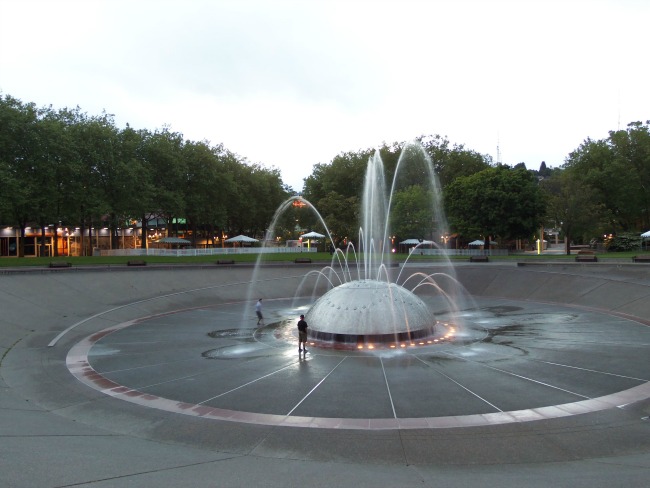 Pierce County

Photo Credit: Stewart Heights Pool
Snohomish County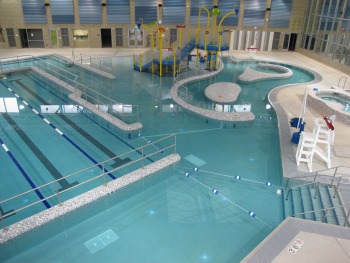 Photo Credit – Snohomish County Aquatic Center
Outside of the Puget Sound Area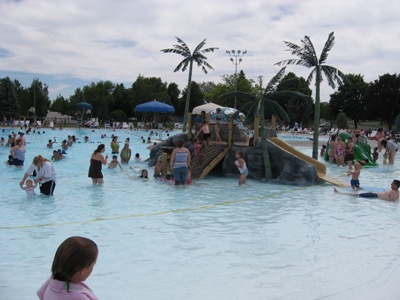 Photo Credit – Surf and Slide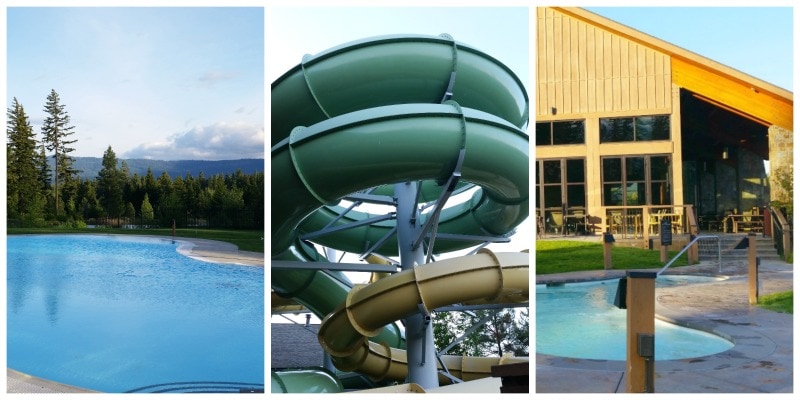 Also, be sure to check out our Best Hotel Pools if your planning a vacation:
More Washington Waterpark & Spray Park Resources:
More Highlights for outside of Washington:
Oregon
Idaho