Silverwood Tickets – Where to Get Silverwood Discount Tickets
This post may contain affiliate links and I may be compensated for this post. Please read our disclosure policy here.
Are you planning a visit to Silverwood? We've got all the information you need about Silverwood Tickets – where to get the best prices for discount tickets to this amusement park!
 Silverwood Tickets – Silverwood Discount Tickets 2023
Looking for ways to save on admission to Silverwood, how about Silverwood discount tickets? Silverwood offers many money saving options to help you save on your vacation. We have included this season's regular prices below for reference, but with a little planning, there is no reason to pay full price to visit Silverwood. We share all the info you need when looking for Silverwood tickets here.
Silverwood will open on May 6th for the 2023 season and Boulder Beach will be opening on Memorial Weekend, 2023.The Silverwood RV park will open May 2 – Oct 30.
One of the best deals for Silverwood Theme Park Tickets is to grab their opening weekend special. Opening Weekend Tickets for 5/6 & 5/7 are just $19.88! If those dates do not work for you, keep reading as we have many more savings opportunities listed below.
Be sure to check out our posts on: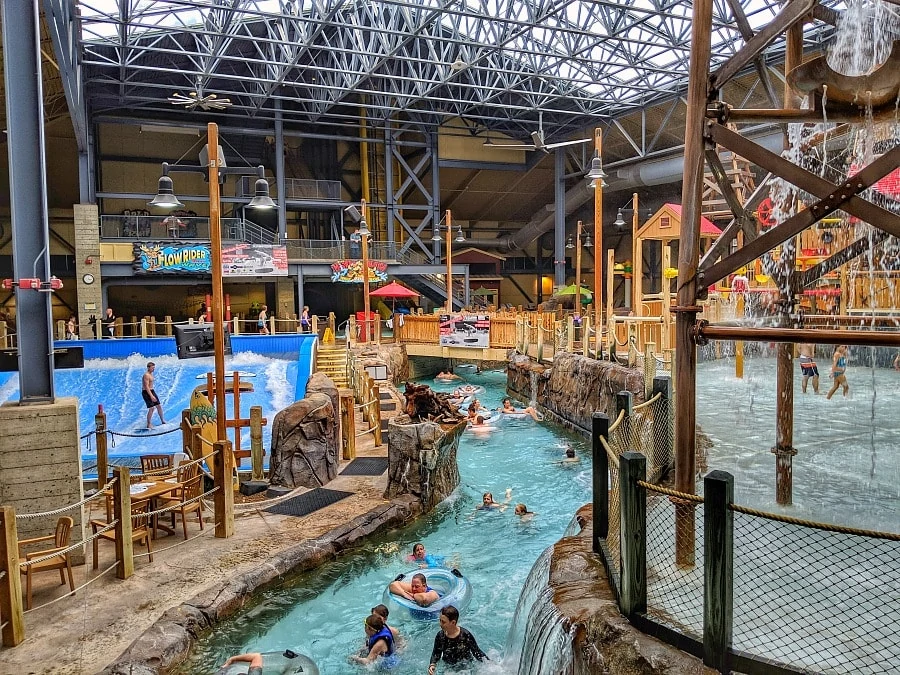 Silver Mountain Resort – near Silverwood with its own waterpark!
Triple Play Resort – this is a hotel, water park & family fun center (mostly indoor but a few outdoor activities too) located very close to Silverwood
Pre-Season Sale Ticket Prices:
You can save big by buying tickets during the pre-season sale. The sale is happening this year through February 28.
General Admission – 1 day tickets – $55 or 2 day tickets – $86
Youth (ages 3 – 7) / senior tickets – $39 (or $57 for 2 day tickets)
Kids 2 & under – Free
Regular price tickets at the gate:
General admission – $79 or $116 (2 day admission); $50 (after 4pm)
Youth (ages 3 – 7) /Senior tickets – $51 (or $72 for 2 day admission)
Kids 2 and under – Free
Discount Silverwood Season Pass:
Early Bird Season Pass – There are early bird season passes available for $177 right now.  They also offer the Gold Season Passes at a discounted rates, too. They have discontinued the Silver Season Passes for this year.
Silverwood Discount Tickets Options:
Here is a big list of ways to get discount tickets to Silverwood Theme Park and Boulder Beach Waterpark. The same ticket gets you into both parks, so if you are looking for Boulder Beach water park tickets, they are the same as Silverwood tickets.
Buy Online Reservation Ticket :  When you buy your tickets online, you can get the following discounted prices:
Purchase your tickets online ahead of your visit:
1 Day Adult Ticket – $69
1 Day Kid Ticket – $44 (age 3 – 7)
1 Day Senior ticket – $44
This ticket is valid for the selected reservation date. However, you can change your date, as long as there are tickets available, up to 4 pm on the date of your reservation date. In addition, you will also have the added security of receiving a refund up to 4 pm on the date of your reservation if your ticket is unused.
Multi-Day Pass: If you want to visit Silverwood for more than 2 days, your best bet is to probably purchase a multi-day pass at their online prices, for the best rate.
(Check out our review of Silverwood here if you have never been and are wondering how many days to visit for).
Ways to Find Silverwood Discount Tickets:
To save even more, start by checking out the Silverwood Deals Page, and select the month you plan to travel. There are many opportunities to save that way if you can be flexible with your dates.
I also recommend signing up for the Silverwood newsletter. Each month they will send you coupons and sometimes there are even promo codes available.  You can also follow them on Facebook as they run a handful of ticket giveaways throughout the season you can enter to win free Silverwood tickets!
Silverwood Special Days That Offer Discount Ticket Options:
(These are 2023 specials)
Visit in the off-season (Spring or Fall) – If you visit in the spring, the ticket prices will be significantly cheaper. For example, there are kids free days, moms and dads get in free days, etc. See below for that full schedule. Plus, tickets are much less online for these dates too.
Stay at the Silverwood Campground – They offer discounted rates to those who are staying at the Silverwood RV and Campground.  You can buy these tickets from the general store at the campground.
Consider Planning your Trip with friends and family. If you can get a few families to go, you could qualify for a group discount (minimum of 15 people). When you have kids in the mix it often only takes 3 – 4 families to hit that minimum number. Not only will you get discount tickets for buying as a group, but they offer an all-you-can eat buffet for as low as $9.99/person (great deal in the park).
Police, Fire or Military Members can get discounted pricing at the gate (ID required). Tickets are $67 (note there is a special Heros weekend that is an even better deal)!
Silverwood Costco Discount Tickets – It sounds like Costco will not be selling the discount Silverwood Tickets that they used to carry in previous years. Let us know if you find out something different or if you locate Costco Silverwood Tickets.
Plan your trip around Special Discount Days – Silverwood offers a variety of promotions throughout the season. Sometimes you can get buy one ticket get one free, or other discounts.
Employer Discounts – Make sure to check with your employer to see if they offer any special Silverwood discount codes, many Northwest Employers will!
Silverwood promo codes – you can google Silverwood promo codes and there are often many  available to get you $10 off your tickets.
Purchase later day tickets.  You can get in from 4 pm. to close for only $50 for ages 8 and up, or $41 for youth and senior prices. This deal typically starts in June, and makes the most sense for weekend visits, when hours are longer. If you want to hit both parks, be sure to head to the waterpark first (as it closes earlier, at 7pm). Then you can head to the theme park after, and it stays open until 10pm on summer weekend days (Fridays and Saturdays) so you will get a full 6 hours at the parks at that price if you visit on those days.
Discount Days:
Check their deals page to plan your trip around one of the discount days!
Here are the discount days coming up this summer in 2023:
Silverwood Anniversary Sale – May 6 & 7 – to celebrate Silverwood's opening in 1988, everyone gets in for $19.88/per person/day when purchasing online or at the front gate
Mother's Day – May 13 & 14. Mom will get free admission when at least 1 other full price admission is paid. Purchase your ticket at the gate or online. Everyone else will get special $44 pricing & $27 for youth (3-7)/seniors
Kids' Weekend –  May 20 & 21 – for every general admission ticket purchased, 1 youth (age 3-7) will receive a free ticket to Silverwood. Everyone will also receive special pricing of $44 & $27 for youth/seniors. Purchase online to save more
American Heroes Weekend –  May 27, 28, & 29. All military personnel, veterans, police officers, firefighters & EMS (ID required for all) will receive free admission to the park & their immediate family members (spouse & children) will receive a discounted rate when purchasing tickets at the gate.
Teachers Appreciation Weekend – June 3 & 4 – All teachers and school personnel receive FREE admission into the park (Must have a valid school identification). Plus, all immediate family members receive a special discounted rate ($55 ages 8-64 and $36 youth/senior).
Father's Day Weekend – June 17 & 18. Dad gets free admission with at least 1 full-price purchase, purchase your tickets online or at the front gate.
Coaster Classic Car Show –  If you own a classic car & want to show it off and get discount tickets to Silverwood, head to Silverwood Labor Day weekend (September 2 & 3). As a participant of the car show, entry fees are $25 for 1 day  or $40 for 2 days.  With your entry to the car show,  each driver & 1 passenger will get FREE admission to Silverwood or Boulder Beach Water Park (which is a savings up to $220).
Grandparents Weekend – On September 9 & 10, grandparents will get in free with the purchase of a grandchild ticket. One ticket per grandparent.
Community Appreciation Weekends –  On specific dates in September (Sept 9 – 24 weekends only), you can get discount general admission tickets for $44 (ages 8-64) & $27 for youth/seniors (3-7 & 65+) at the front gate, PLUS $4 from each general admission ticket & $1 for each youth/senior ticket will go to help local food banks in the area.
You might also be interested in our Disneyland Deals page here too, with lots of tips to save on Disneyland tickets, hotels, and more!