Georgetown – Walking City, Trailer Park Mall, Indoor Beach, Airplanes & More!
This post may contain affiliate links and I may be compensated for this post. Please read our disclosure policy here.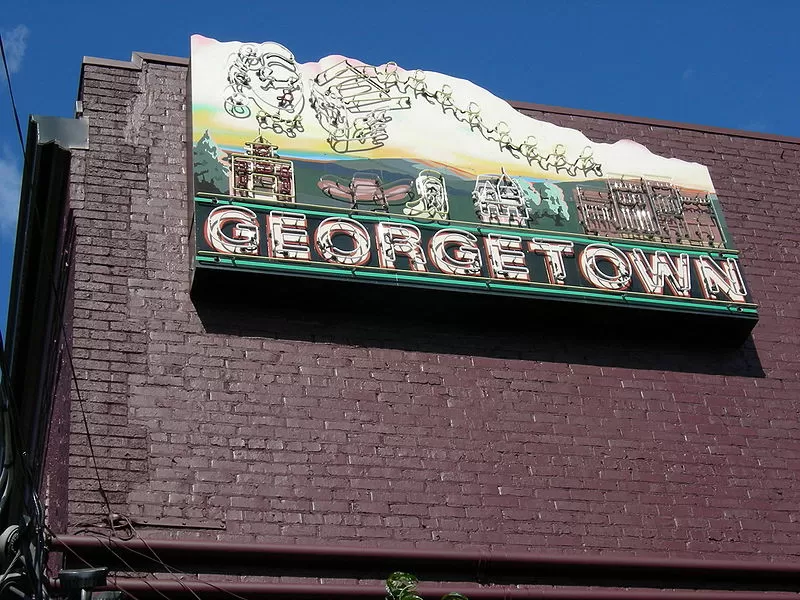 Photo Credit: Wikipedia
If your looking for a more urban outing for the family, you might want to consider visiting Georgetown in South Seattle for an afternoon. Although, at first glance it might not be an obvious choice for a family, look a little deeper and you will find plenty to do.
I have a personal obsession with Vintage Trailers. I have dreamed of restoring one, decorated it in my mind, and even saved some materials and dishes for that day that I might finally own one of my own. So, when I heard that Georgetown had a Vintage Trailerpark Mall that was open each weekend, I had to check it out. My two youngest wanted to tag along, so we turned it into a girls day out – and we were not disappointed!
Georgetown is one of Seattles oldest neighborhoods (if not the oldest), and so it also provides a little history for your kiddos. You can find it on the National Register of Historic Places!
Things to do in Georgetown (Seattle) with kids: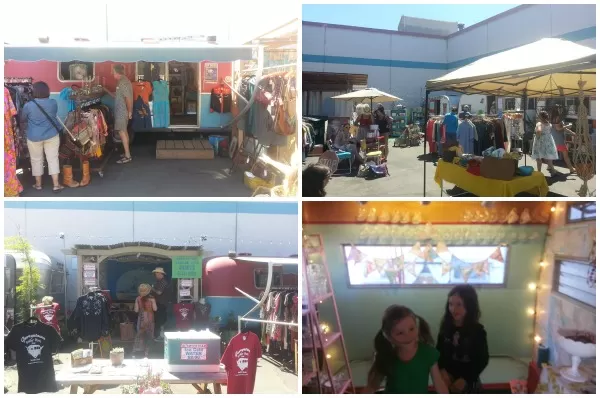 Exploring Georgetowns Trailer Park Mall
1) Grab a walking map and enjoy stores and eateries + the Trailer Park Mall!
We started at the Trailer Park Mall (open Saturdays) and did a little window shopping here. We stopped to talk to one of the vendors, who was a great resource for other things to do in the area. The Trailer Park mall itself, is made up of a parking lot with a handful of trailers that each acts as its own boutique shop. They mostly contain artisan type items, or vintage/retro pieces. Its not a huge mall, but was very kitchy and lots of fun to explore! We hung out here around 20 minutes or so, but you could stay longer if you are a serious shopper.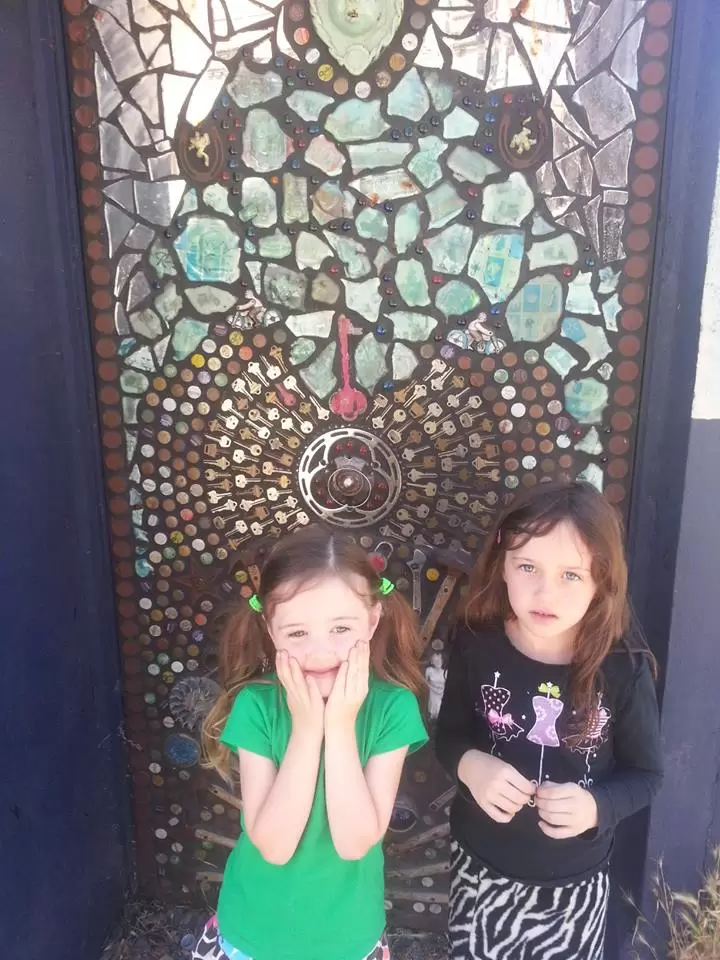 The main downtown area of Georgetown is a nice walking area. Its full of brick store fronts, and really feels like old Seattle to me. My kids loved the window shopping. There were plenty of interesting things to see (and a few very interesting stores we window shopped!), including the fun door that we used as a photo opp above!
We stopped in at allcitycoffee.com to grab mom an iced latte, and picked up a walking map for the area. The map is a great resource to have on hand when you visit.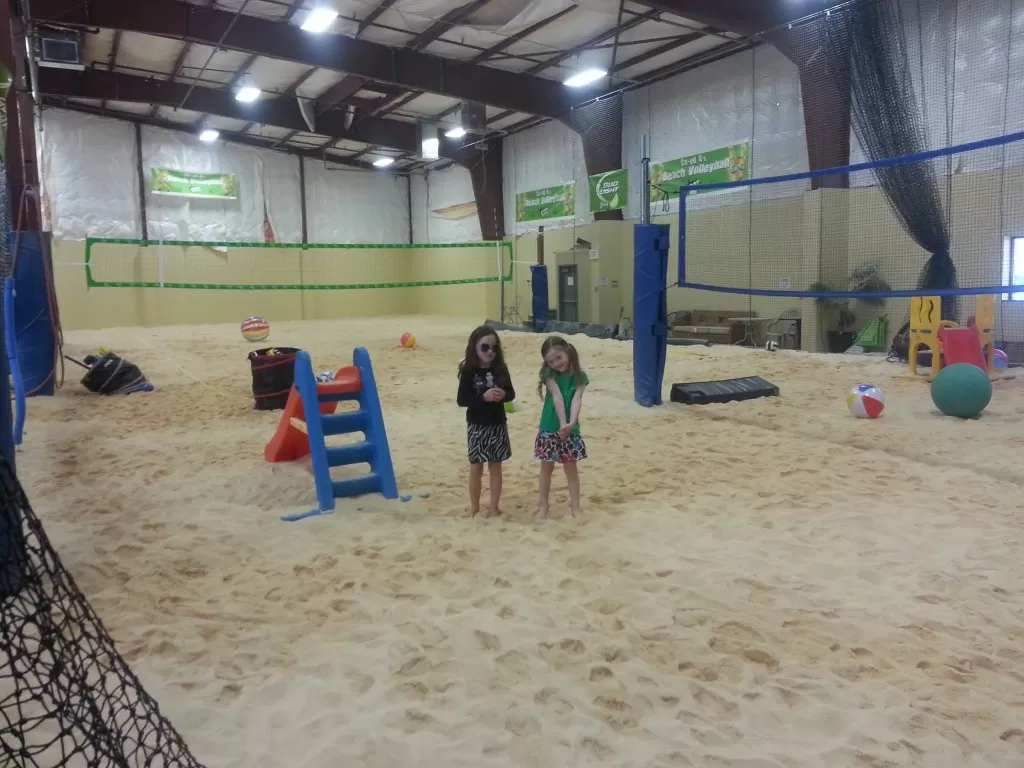 2) Head to indoor sandy beaches for some play time at Sandbox Sports
I have been meaning to visit Sandbox Sports for some time with my kids, and we have just never made it in. We happened to stumble across it during our Georgetown visit, and although they were in birthday party mode, the owners graciously let us grab a photo for you all to see. Sandbox Sports is essentially an indoor beach, for sand fun year round. There are volleyball courts, sand toys, snack bar, party room and more for you to enjoy. They book alot of birthday parties this time of the year, but you can drop in during one of their open play times (Little Diggers Play), starting up in September for $6 a child per 1.5 hour session.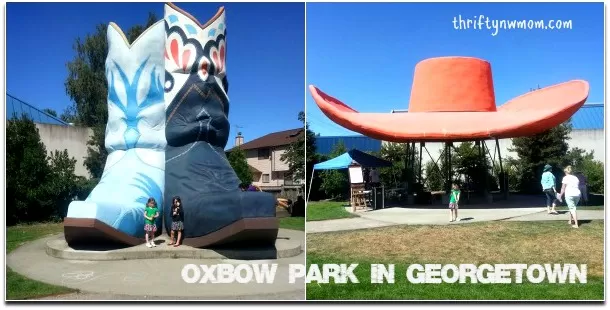 3) Visit Oxbow Park for some Seattle History & play time. This park is now home to the iconic Hat & Boots.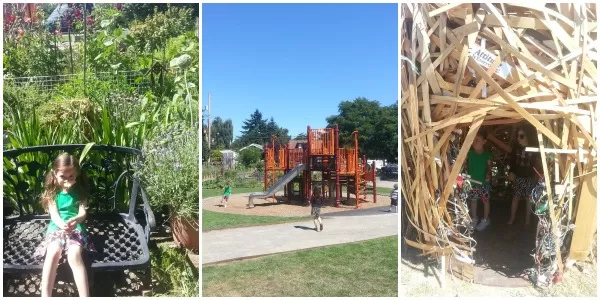 Oxbow Park is a short drive from the downtown Georgetown area. Its not a big park, but it is a unique park. It boasts the iconic Hat & Boots sculpture, whose previous life was at a local restaurant in the area (the boots where the restrooms!). There is also a play structure, a secret garden (really a community garden – but the kids like it so much more when I say secret garden, and a fun sculpture (hut the kids can play in) made at a recent festival of recycled materials!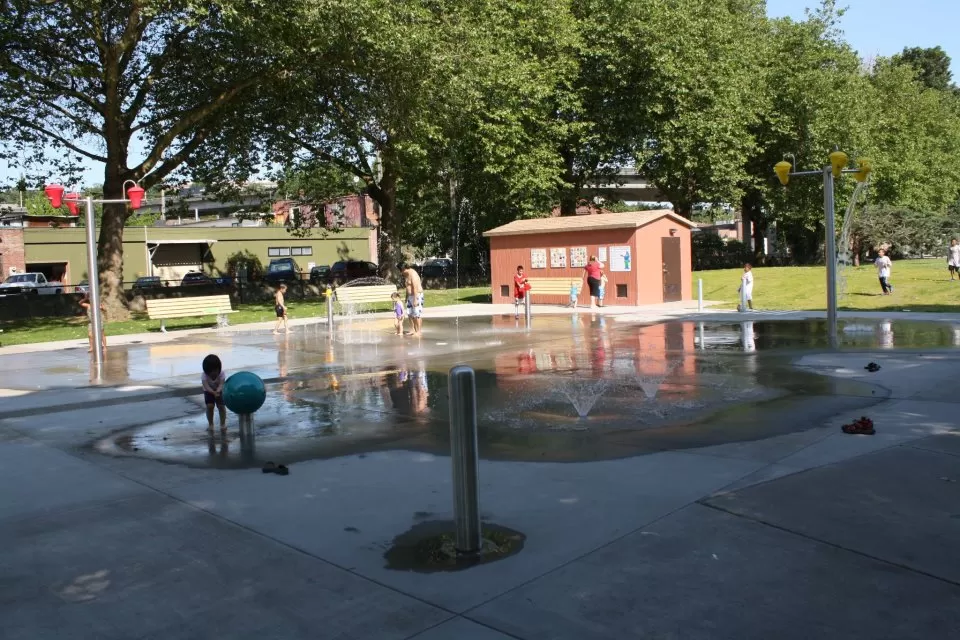 This is a photo from the Georgetown Spray Park Facebook page
 We ran out of time to make it over to this spray park and ball fields during our visit, but we heard from locals that it was a great park. It sat behind the main Georgetown area, and looked to be packed with folks enjoying the park!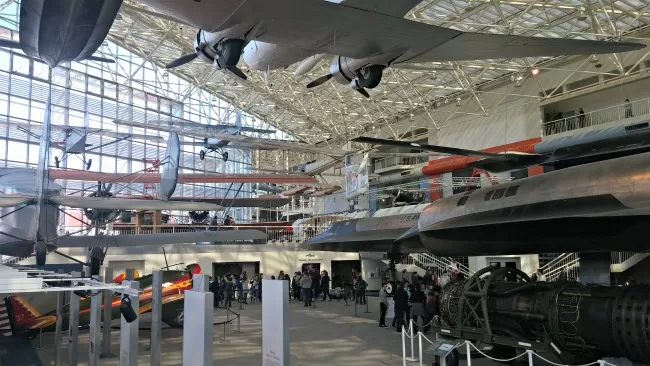 5) Travel a little further south to the Boeing Museum of Flight, or do some airplane spotting for free!
(Technically outside of Georgetown, but you can drive right by if you are heading Northbound to visit Georgetown, and its just a short drive from the official Georgetown boundaries along Airport Way).
Want to end your day with some museum fun, head to the Museum of Flight. This is a great museum, with lots of ways for kids to explore and have fun, while they learn (make sure to check out our review of the Museum of Flight & ways to save). The airpark (so they can tour actual jets) is open first Thursdays for free through September too. There is also a behind the scenes tour you can take of Boeing Field but its a bit pricey if you are not a Museum of Flight member ($10 for members/$20 for non-members and you must be 8 years old or older).
Through Labor Day military members and their families get free admission as part of the Blue Star program, and the museum is open to all for free on the first Thursday of the month (always call ahead to confirm they are still offering these programs). Plus children 4 and under are always free. You can find all of their admission rates and discounts here.
If you want some free airplane fun, check out this Boeing Field Airplane Spotting guide for ideas on where you can head to watch planes come in. My kids had fun just driving the Airport way drive (we did it 4 times, just so they could look at all the airplanes!).
Things to know:
There was ample free parking in the area. There are a handful of lots that offer free 2 hour parking for patrons of the Georgetown area.
This is a warehouse type district, and not packed with kids. There are some one way streets, and not everything is in walking distance – but it is all close enough to easily cover in a day (or a few hours, depending on what you choose to do).
If you get hungry, the parks are great spots for a picnic or you can stop in at Stellar Pizza on airport way with not only good pizza, but als a jukebox, pinball, pool, and a photobooth for fun!