Forest Park Review – Everett Wa.: Free Petting Zoo, Spray Water Play & Much More!
This post may contain affiliate links and I may be compensated for this post. Please read our disclosure policy here.

We are really excited to share this Park Review of the Forest Park in Everett, reviewed by Shari Lynne from Faith Filled Food for Moms (be sure to stop by her blog and check out her delicious homemade recipes and more!!).
This park looks like its worth a trip, as it has fun for the entire family.
Highlights:
Forest Park is a 197-acre wooded park, and is Everett's oldest and largest park!
Enjoy a full day worth  of activities here – including pony rides, petting zoo, spray park, swim center, hiking trails and more.
Things To Know:
Animal Farm is only open during summer hours (2013 dates: Open June 29–Aug. 25, 2013, 10am–4pm daily)

Activities are free, but you may want to bring along a few dollars for donations.

There is a swim center on site that includes a diving pool! The swim center will cost a few dollars if you plan to enjoy that. You can find this years rates here.
Recommended for ages:
Something for all ages at this park!
Location:
Forest Park is located in Everett WA,  just 45 minutes north of Seattle!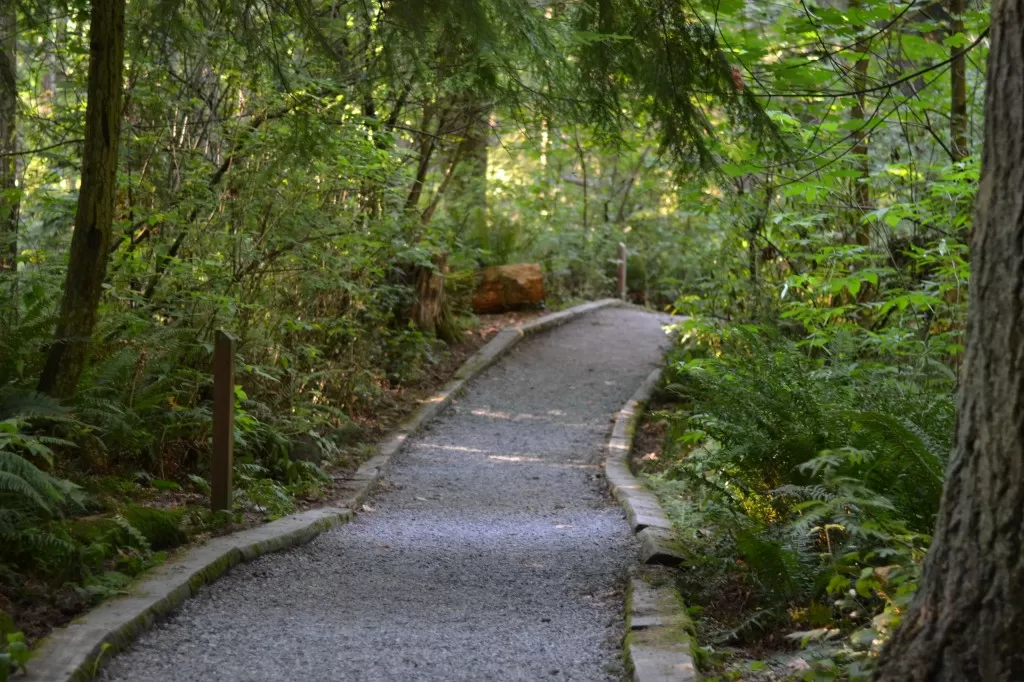 Review:
Forest Park is Everett's oldest and largest park..it spans 197 beautiful acres! This park has something for everyone!  I am not kidding!  You can easily come and spend the day and not get board!
The hiking trails are absolutely beautiful and they are wonderfully maintained.  You could easily take a stroller or wheelchair on them..If you have a strong person to push, because they are a little hilly..not all of them though and you could still take a nice little stroll and enjoy the beautiful forest.  For the more serious hiker…you'll love it!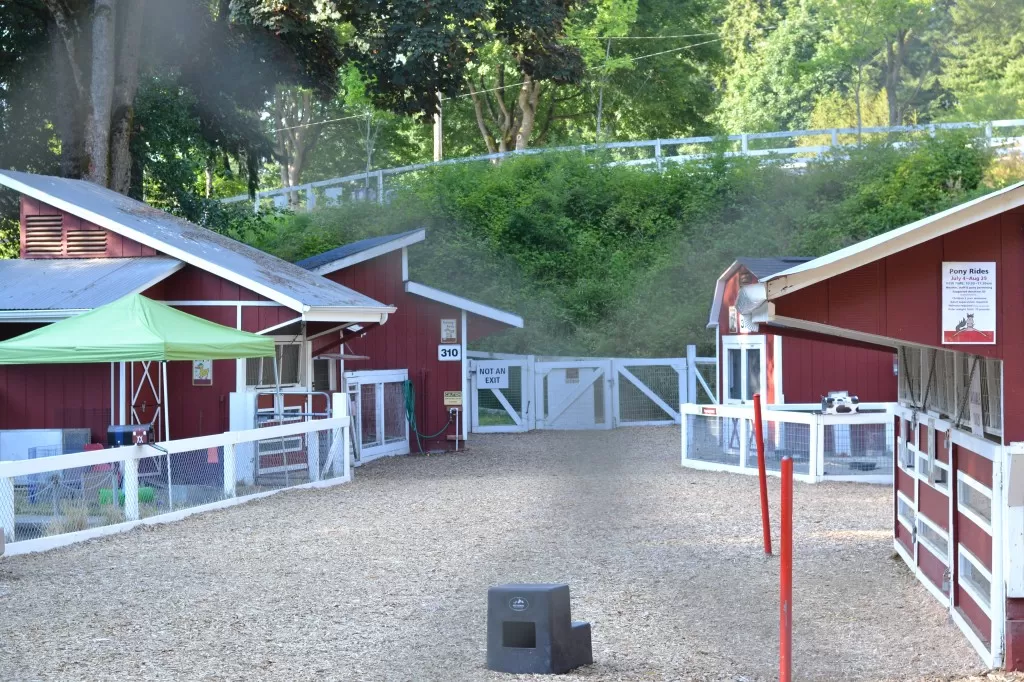 The next on the agenda…the FREE Animal Farm!  Did you catch that?! FREE  and Ponies Rides to boot!  They do ask for a small "donation" of $2 for the Pony rides..but hey that's worth it..don't ya think?!
These pictures are from when the Farm is closed (it opens June 25th) …BUT it's usually filled with the usual Petting Zoo array of pigs, goats, chickens..all different kinds, ponies, sheep, geese, bunnies when it opens…it's a blast and it's VERY clean…hand washing stations upon entering and leaving.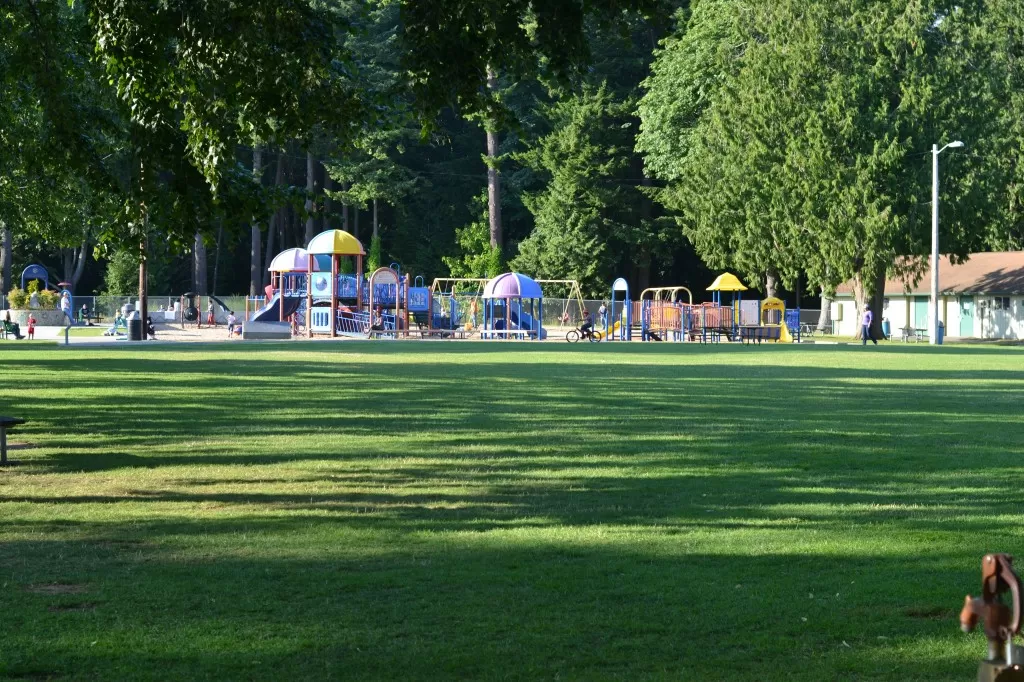 And the playground is the BEST!  There are the BIG toys for the BIG kids and the small toys for the small kids…aka..toddlers.   One of the things I love the best about the playground is that it is central to everything..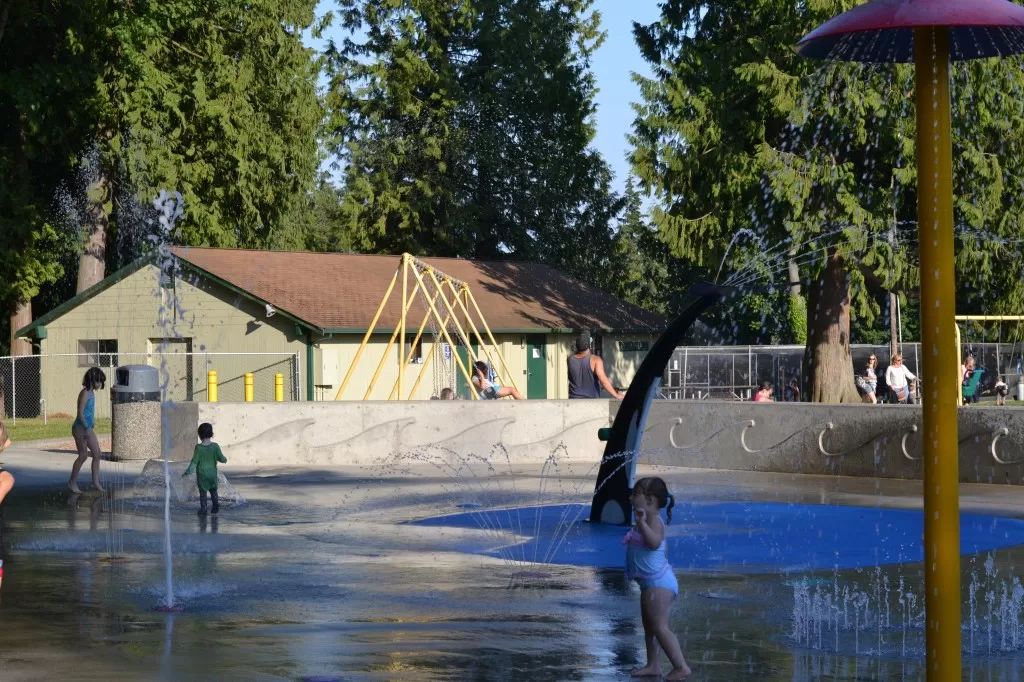 Ok..so are you excited to plan a day at Forest Park yet? …Well I'm not done..Check out the Water Park too!  Wooo Hooo…

Other amenities that Forest Park offers:
Picnic/BBQ

Tennis Court

Basketball

Picnic shelters

Restrooms

Street hockey

Swim center..Yep!  A beautiful one!

Horseshoes
You could easily spend a whole day of enjoyment and not be bored for a minute…  Sometimes Forest Park has great entertainment and special events…so check online for these details…
Forest Park is a great place whether you have small children, big children, teens or no kids at all..there is definitely something for everyone..so hop on the freeway and head North for your next day trip…I'll see you there!
Shari Lynne blogs at Faith Filled Food for Moms.  She is always cookin up original homemade recipes to keep the budget under control, while juggling 3 teens still at home.  She also has 4 more kids, who are grown and married and Shari is privileged to babysit 2 of her 5 Grandchildren.  Yep..she leads a crazy life but Shari is just tryin to be all that she is created to be and hopes you are too!
More Pacific Northwest Park Reviews you might be interested in: