Lake Meridian : Lake & Park Review – Fun Family Outing
This post may contain affiliate links and I may be compensated for this post. Please read our disclosure policy here.

The Pacific Northwest is filled with many opportunities to get your kids out and active on a budget. At the top of that list are the many parks we have throughout the Northwest. These include National Parks, State Parks, Neighborhood Parks, Water Parks, Lakes, Skate Parks and more! Lets face it though, not all parks are created equal. Not every family is looking for the same thing in a park outing, and different parks appeal to different ages. Some are all day outings, and some are perfect for a short outing.
We will be providing you with a series of park reviews, so you will have some more detailed info when planning a day of frugal park fun for your family. We would also love to hear your thoughts and opinions on these parks. Please comment below with your review, additional tips, or anything else you want to add. If you have requests for additional parks that you would like to see reviews on please email us at thr[email protected]. We are always looking for new ideas!
We also post a weekly Frugal Family Fun roundup, of each weeks best and most affordable entertainment and event options for families. Be sure to check that out for more ideas on what to do on a budget!
Highlights:
Swim area, fishing dock, boat launch, fields, and a great playground. There is a lifeguard on duty during specific Summer hours. Lifeguards will be on duty from 11:00 a.m. to 7:00 p.m. daily starting June 16, 2012 through September 3, 2012.  
Things To Know:
Parking is free, but can be hard to find on summer days. There is a parking lot on the front side of the lake, and one on the backside. There is also a small lot that is a short walk away from the backlot (at the end of the Soos Creek Trails). We like to park here on busy days and walk a short distance to the lake, to avoid waiting in lines for parking spots (plus you can take the kids on the trails for more fun – load your bikes for that if you like to bike ride!).
Lots of teens at the lake during the summer months. 
Recommended for ages:
This lake is great for all ages. Its particularly nice if you have older kids and younger kids. Its a popular spot for the teen crowd (there are often volleyball nets up, or footballs and frisbees being tossed in the fields) and there are great play structures for the little ones. 
Recommended eating spots nearby:
There is also a concession stand on site that is open during summer hours. It serves beverages Ice Cream, chips, hot dogs, etc.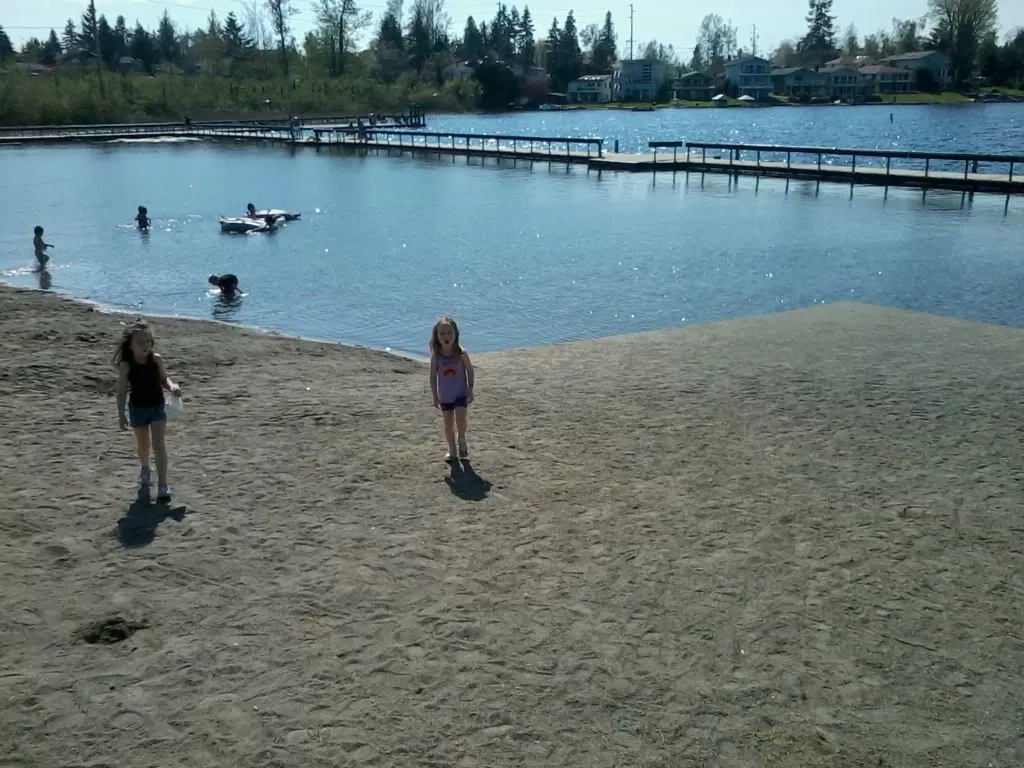 Review:
Kent Meridian Lake is a favorite stop for my family during the summer.  It is a great spot to do everything from play in the park and swim, to enjoying your boat or fishing.

The lake swim area is partitioned off by a fishing dock. There is a deep end, and then shallower sections, and it is staffed with a lifeguard or two during summer hours. There is also a sandy beach that leads into the swim area, so be sure to bring sand toys for the kids. My kids love to spend lots of time building in the sand.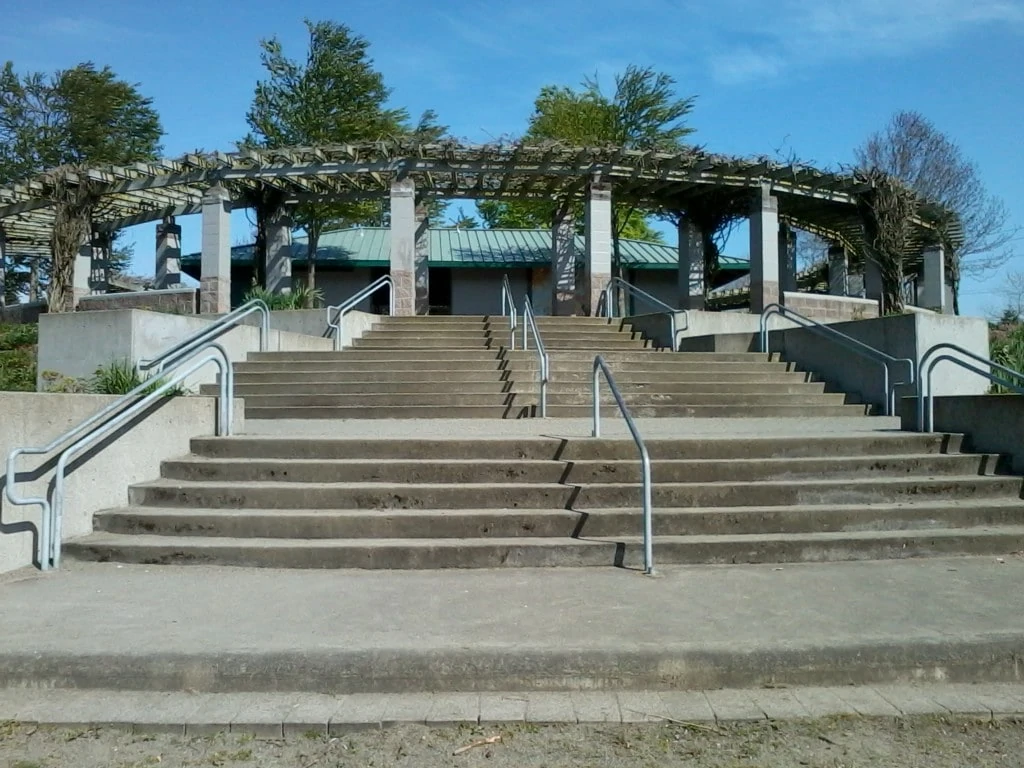 This is where the bathrooms, and snack shop are located. It overlooks the lake.
Up above the sand area is a large grassy hill. That is where most people set up their blankets, etc. to relax in the sun. There are changing facilities and bathrooms (its an older structure, so it is what it is).
In addition to swimming there is a fishing dock. There are also plenty of field areas to set up volleyball nets, or toss a frisbee, etc. Over at the far end of the public access area is a grassy lot with many trees to provide shade. If its too warm, thats a nice spot to set up your grill and some chairs to relax.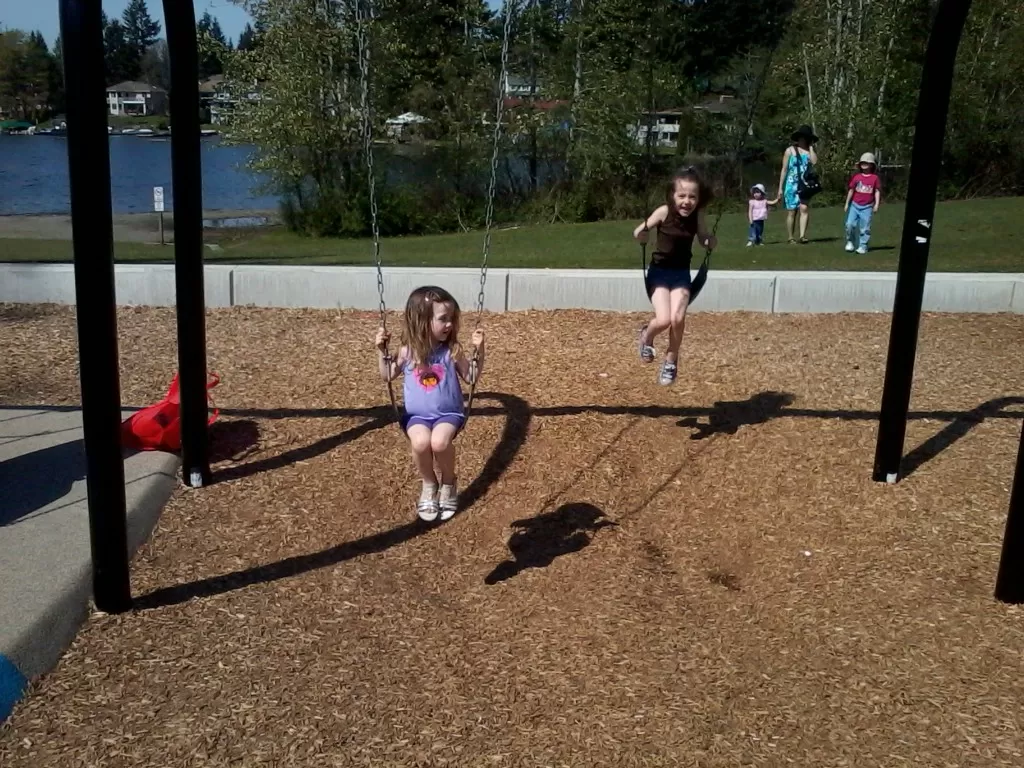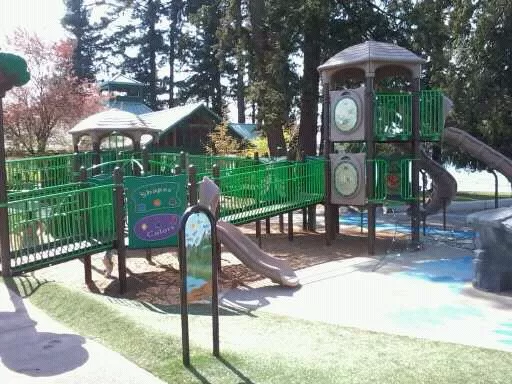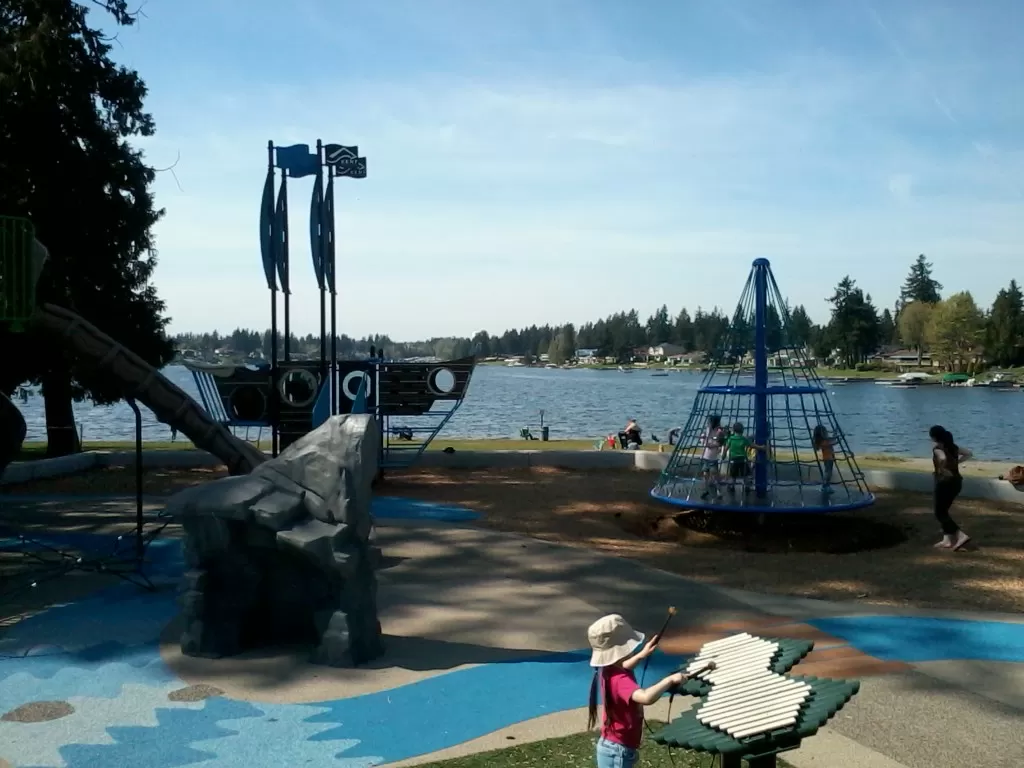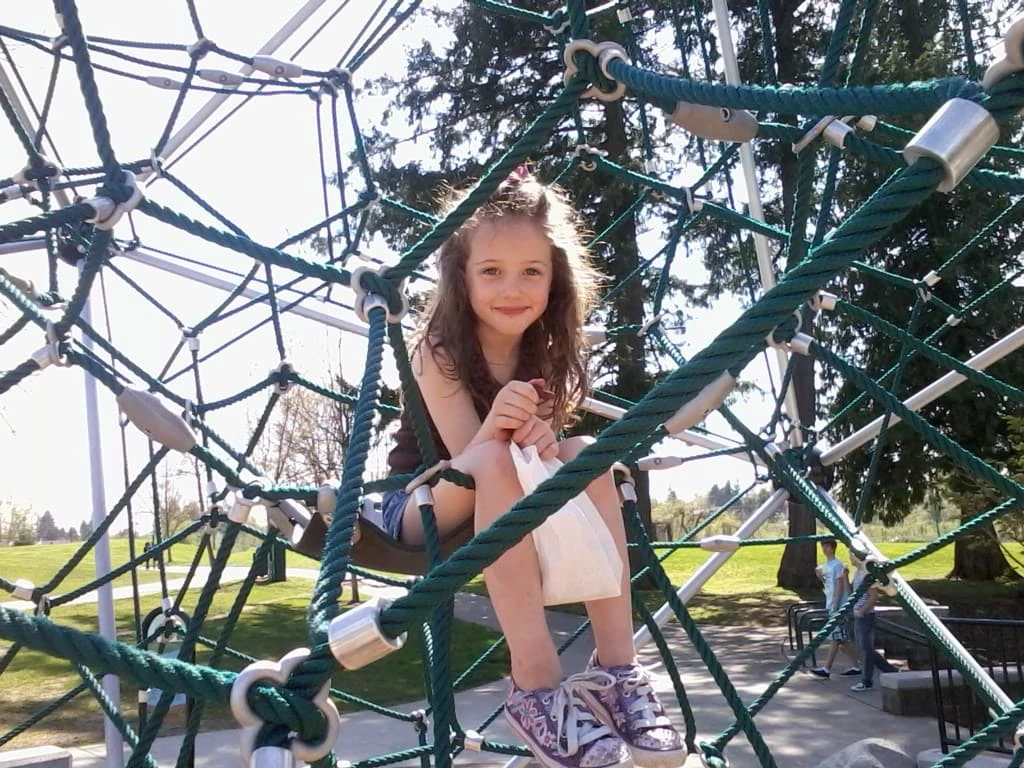 My little kids love the play park. It has been recently redone, and they did a great job. There are different zones to play in, and a couple of new features that you dont see at many other parks (like the netted merry go round, and a little elevator that the kids step on and it lowers them to the ground. My 3 and 5 year old never get bored at this playground.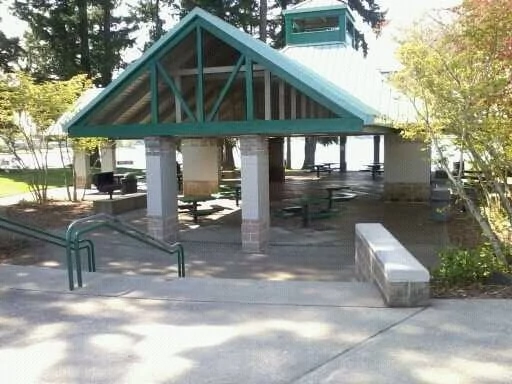 Near the playground is a covered seating area with grills. This area can be reserved for use, and it also fills up quickly on busy days.
Additional Tips:
There are BBQ pits onsite, (and you can reserve them for a rental fee). The BBQ pits are often used if you dont get there early, so I recommend bringing your own BBQ to set up on the grass.
There is also a boat launch if you have jet skis or a boat ($5 fee for this).
More Park Articles You Might Be Interested In: