6 Washington Hotels With Great Indoor Pools (Staycation Ideas)!
This post may contain affiliate links and I may be compensated for this post. Please read our disclosure policy here.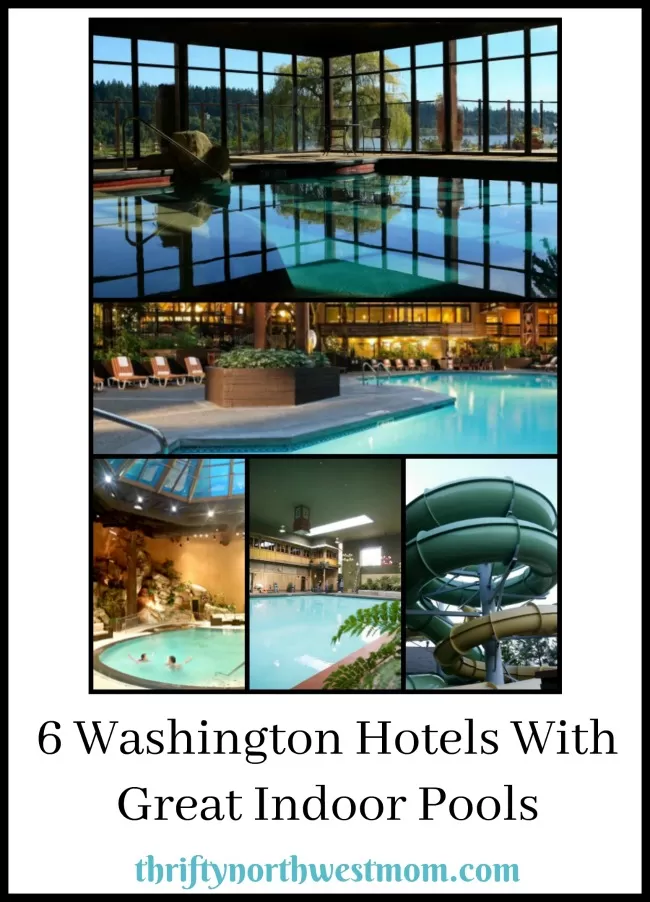 6 Washington Hotels With Great Indoor Pools (Staycation Ideas)!
Looking for an affordable getaway idea? How about staying local and saving on airfare or large gas bills? We have compiled a list of 6 great Washington Hotels, with pools that are sure to keep your family busy having fun for your stay. Of course, there is the obvious Great Wolf Lodge option, but if you're looking for something that is not so busy and more affordable, check these options out.
My kids love to swim year long and sometimes it's not too much more to pay for a hotel for a night than it is to pay for everyone to get into the local swim spot for the day, so we put together this list of local hotels that have fun indoor pools.
Be sure to check out our round up of Waterparks in the NW for summer fun too (there are some great indoor water parks or community pools that provide family fun year round)! And if you have a favorite local hotel with a fantastic pool that we missed, be sure to share it!
*** Important note – due to current quickly changing circumstances, be sure to contact hotel ahead of time to confirm if their pool will be open and available for use during your stay dates***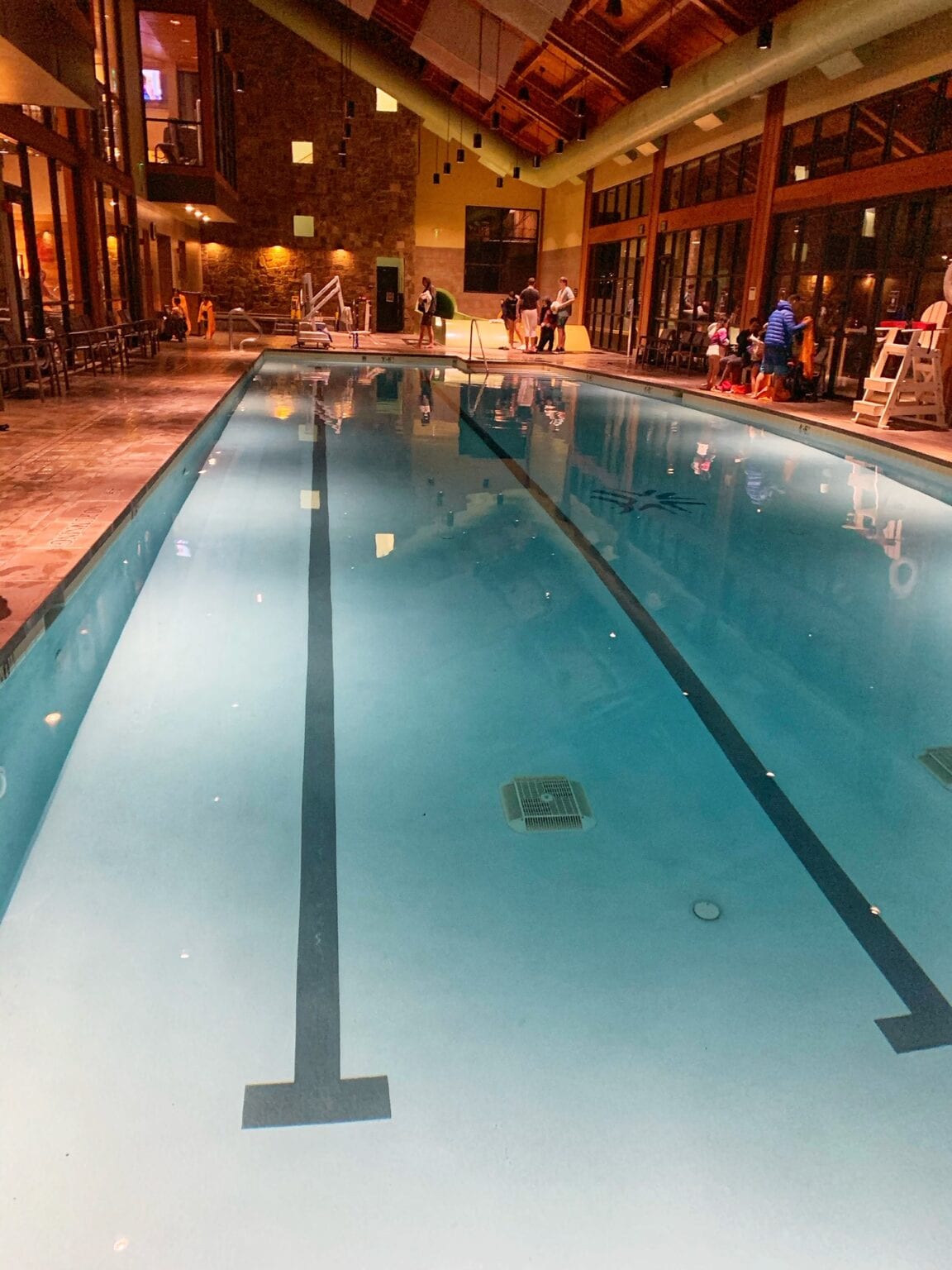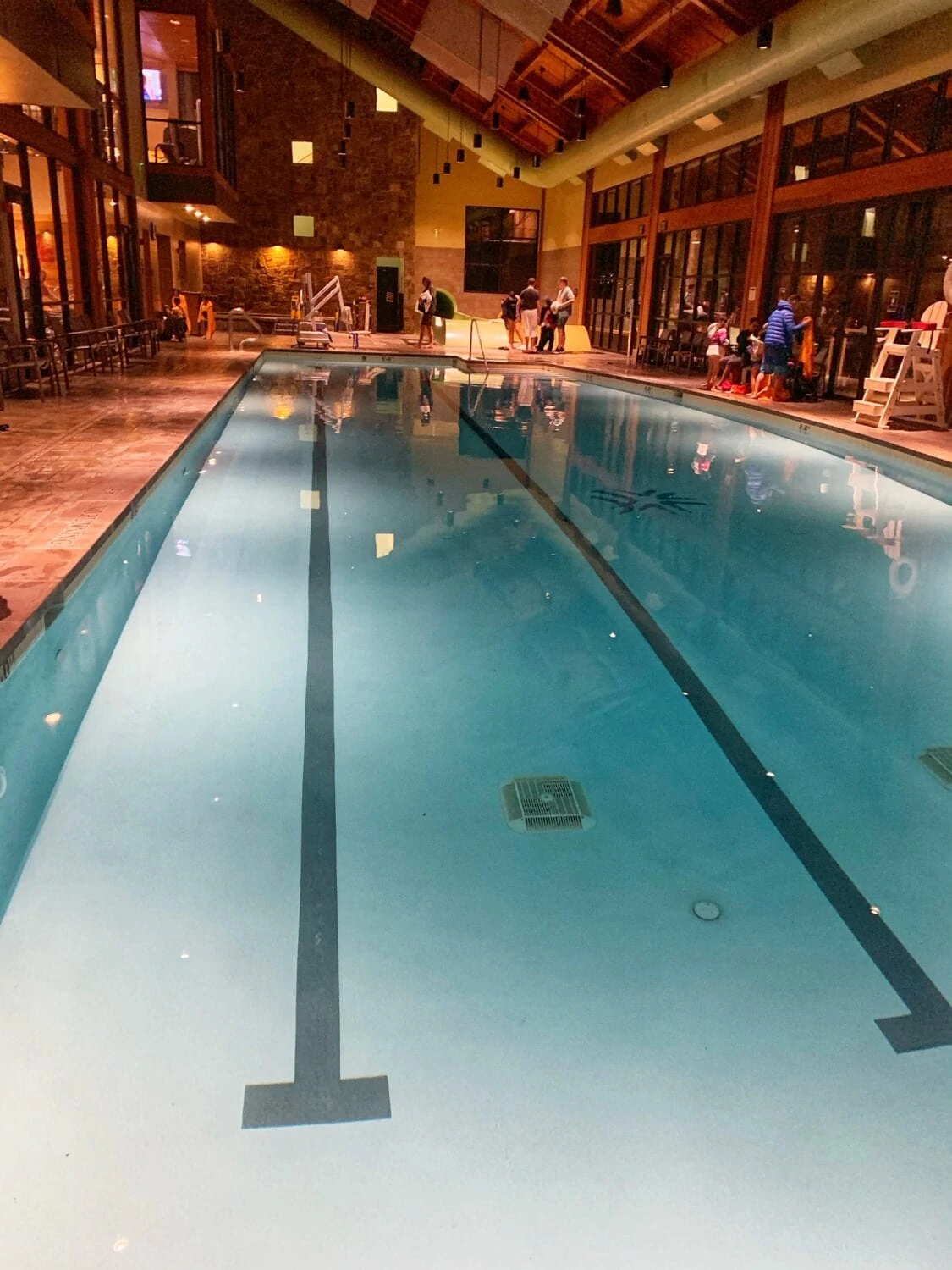 Suncadia resort is an easy getaway from the Puget Sound area. It's around a 45 minute drive from Seattle and has many pools throughout the property (indoor and outdoor), aromatherapy-infused steam room, and cedar wood wet sauna.. One of those pools is a very large indoor pool with water slides! They also have hot tubs, and there is a Spa with natural hot springs you can use (you will have to pay a daily fee for access to the hot springs, but the pool access is included in the hotel stay). The waterslides are generally open on the weekends, so be sure to check their schedule if using the waterslides is important to you!
It's one of our top picks as the resort is close enough to get to quickly, but far enough away that you feel like you got away. It also has multiple swim options for the summer and great indoor options for the winter. You can read our full review on visiting Suncadia here.
We also visited Suncadia in the Winter this last year, and they had their outdoor pool heated to 97 degrees. The kids loved it. Not sure if they will do that again this year, but it made for a really cool winter getaway if they do (you can read our review of taking a Winter vacation at Suncadia here too).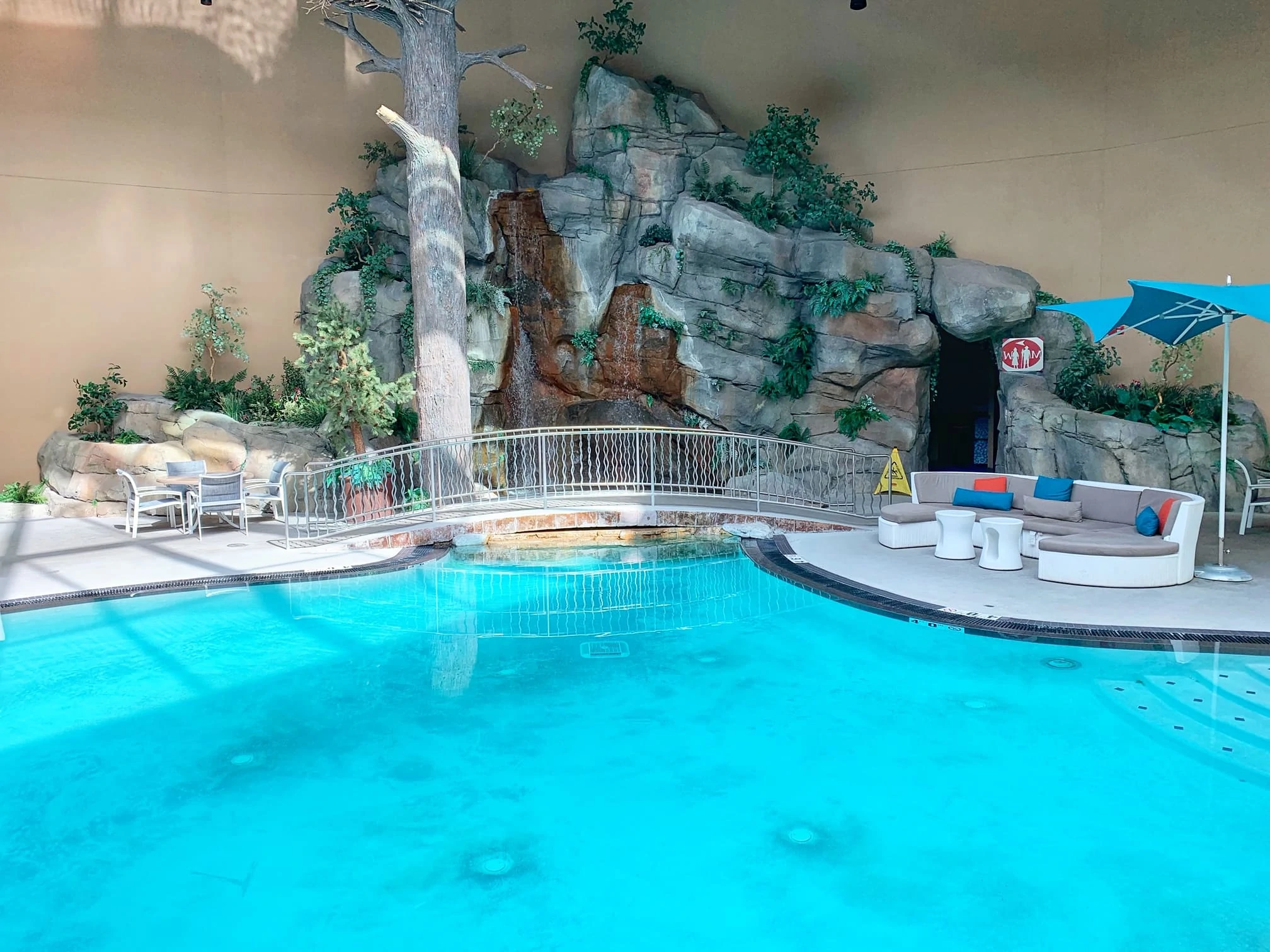 Tulalip Hotel – Tulalip (near Marysville) – Lagoon Themed Pool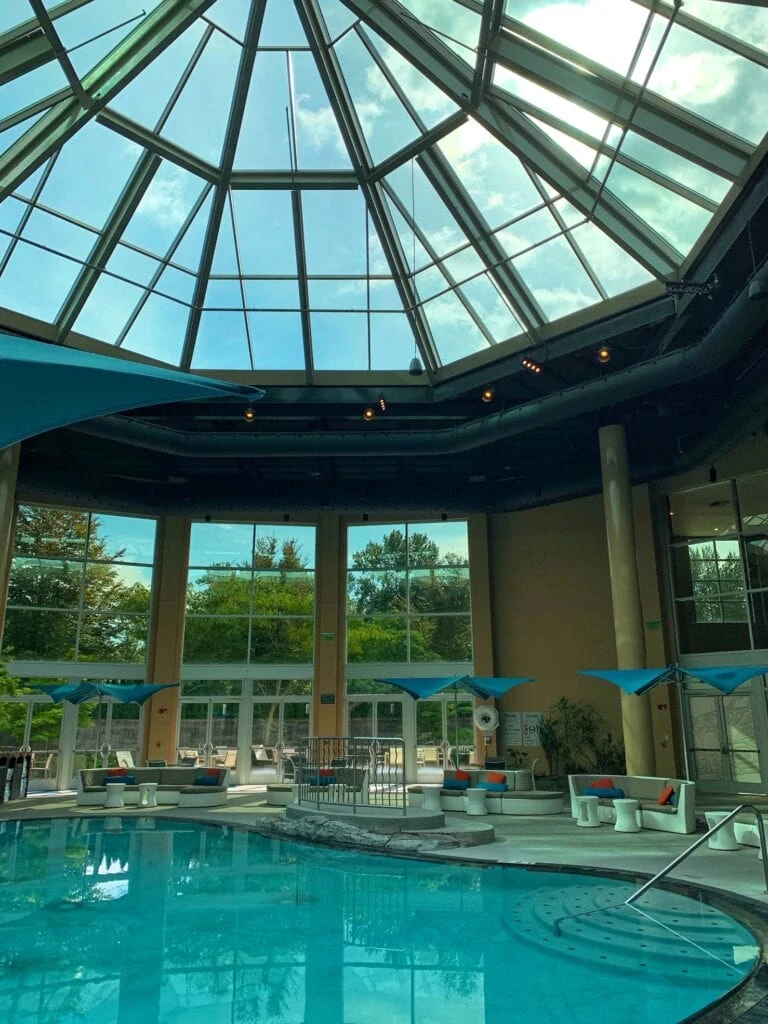 I have stayed at this hotel a handful of times now with my kids and we come for the pool. My girls love the fun lagoon themed pool. I love that it's warm in the atrium style room and there are plenty of couches and tables (with internet access). You can order food in here too. This makes it a great spot for the kids to enjoy the pool and for me to watch them and be able to comfortably visit or work while they play (when I am not in the pool or hot tub with them)!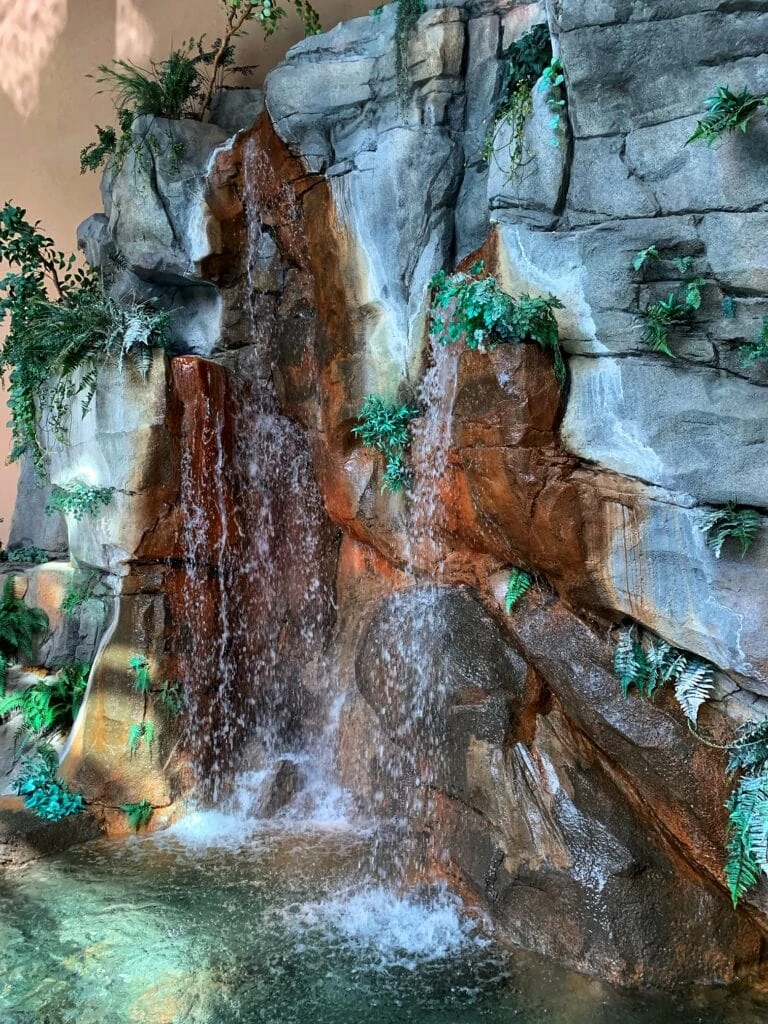 Close up of the waterfall at Tulalip Resort
The Tulalip Resort is a hotel + casino, but the way its set up you can enter the hotel and never go into the casino (unless you want to eat at one of the restaurants in there, but there are options outside of the casino too). It is a full sized hotel, so you can enter the back, and enjoy everything without ever going into the gaming area (restaurant, pool area, coffee shop, gift shops and more). Plus, it is also next to the Outlet Mall, if you wanted to get some shopping done.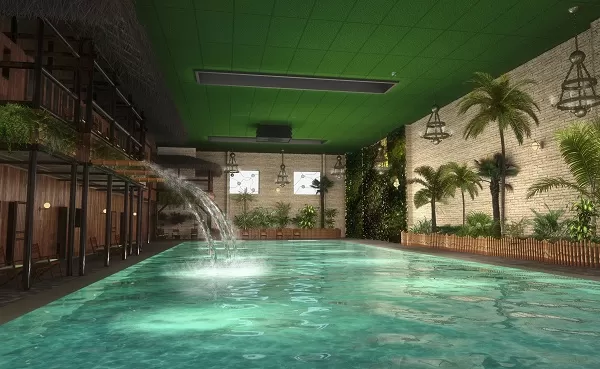 Photo Credit: 425 Business
This is not only a great pool if you are a hotel guest, but this great pool is open to the public too! Hotel guests and Bothell residents can use it for FREE. Non-Bothell residents can use it for $6 (youth) and $8 (adults). You can also watch movies in their theater (many of which are also free), eat at the restaurant and enjoy their grounds. This option would be a great one to  just enjoy as a day trip, as much as it would be to stay overnight!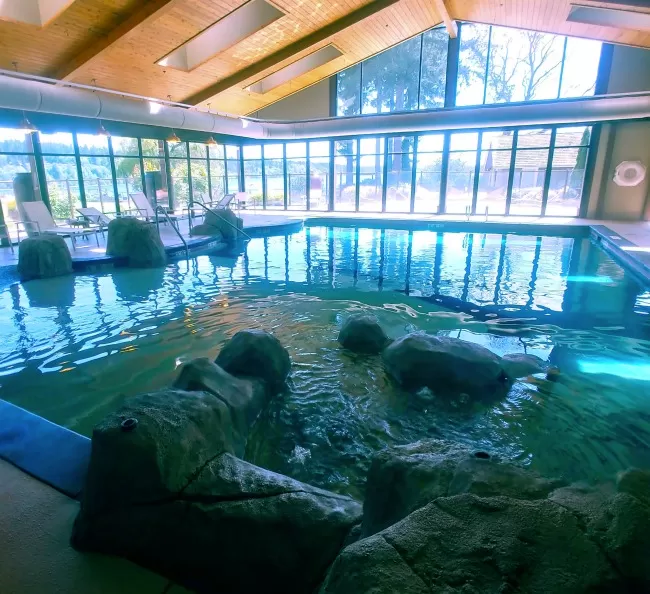 Clearwater Casino and Resort pool!
And the outdoor hot tub, with beautiful views.
The Clearwater Casino Resort Zero Entry pool comes highly recommended by my mom (grandma for my kiddos). She has been planning a staycation here with her grandkids and assures me this spot is beautiful. Similar to the Tulalip, this hotel also has a casino adjacent to it, but you can access all the hotel amenities without entering the casino. Sometimes these hotels that have casinos attached run some great deals, so they can be a family friendly option – even though they don't seem like an obvious choice. Most of these do a really good job of separating the casino activity, so those who just want to enjoy just the hotel can do that.
It's located on the water, so the kids can enjoy the beach too. It's on the Kitsap Penisula, so there are many day trip opportunities for the family to explore as well!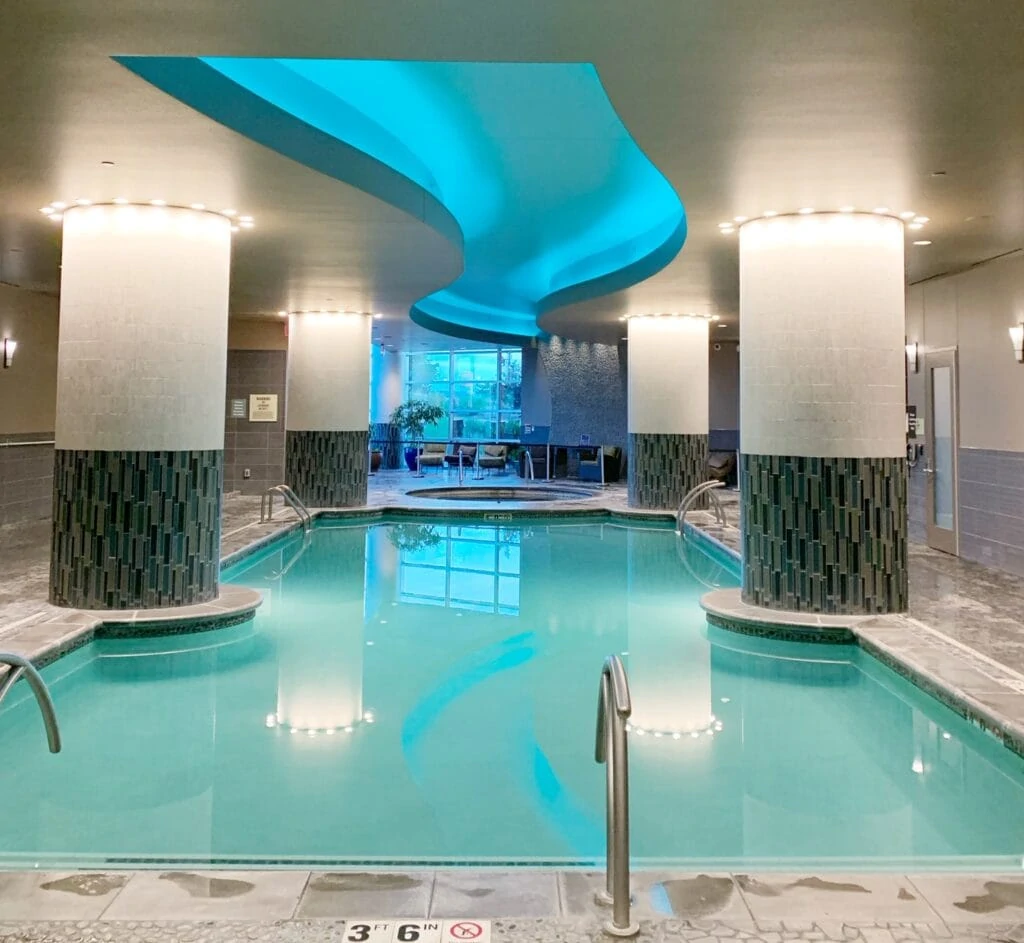 I love this pool, as it is nice for the kids and adults, but also because the resort itself has tons to do for both couples and families (like multiple restaurants, a game room for kids, theater and more). We share more about this hotel here too.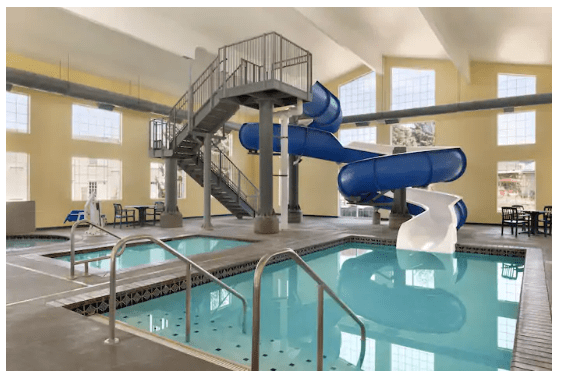 Photo Credit Ramada Spokane
Ramada, by the airport in Spokane
If you are over on the East side of the state, the Ramada Hotel by the Airport has a pool with a waterslide for families to enjoy. This is a more moderate hotel, so will be more affordable too, but lots of fun for kids to enjoy.
Did we miss a Washington Hotel with a great pool that your family loves to visit? Tell us about it if we did!
And don't forget to check out our: