Northwest Getaway Ideas on a Budget
Living in the Northwest we have so many wonderful options for budget friendly or cheap weekend getaways. Within driving distance we can see the mountains, wine country, beaches, and city getaways. We have access to family vacations, romantic escapes, outdoor vacations or urban site seeing. Plus, you can do many of these things on a budget too!
Here are our favorite picks this week for some great deals you can get on Pacific Northwest Getaways. Be sure to bookmark this page (or pin it to your travel board) as we will be updating it weekly (each Thursday) with new ideas!
If you want to know what some of these destinations are like, be sure to check out our northwest travel reviews page for some of our favorite affordable getaways (and savings tips). And if you are looking for a great indoor pool, check out this article on 6 Washington Hotels with great indoor pools for the family!
We know these days more folks are interested in stand alone rentals too, so we have a big list of cabin rentals in the NW that you can find here too.
Seattle Getaways: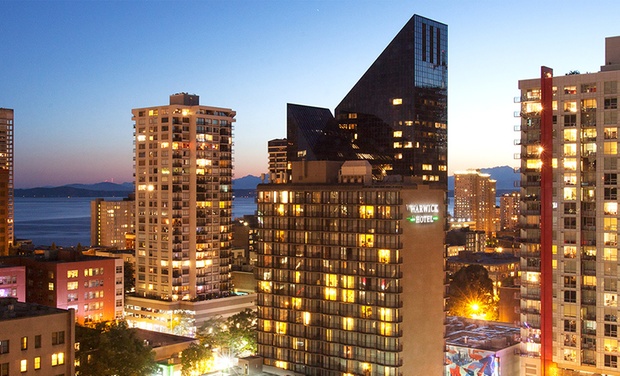 The Warwick in Seattle + Parking & Breakfast from $78/nt!
If you are looking for something in the downtown Seattle area, this is a super deal. For $78 a night, you can get parking and breakfast included too (note – there is a $20 resort fee that will be added).
Warwick Seattle is located in the pedestrian-friendly Belltown neighborhood, putting it within walking distance of Pike Place Market, the waterfront, and the newly renovated Space Needle.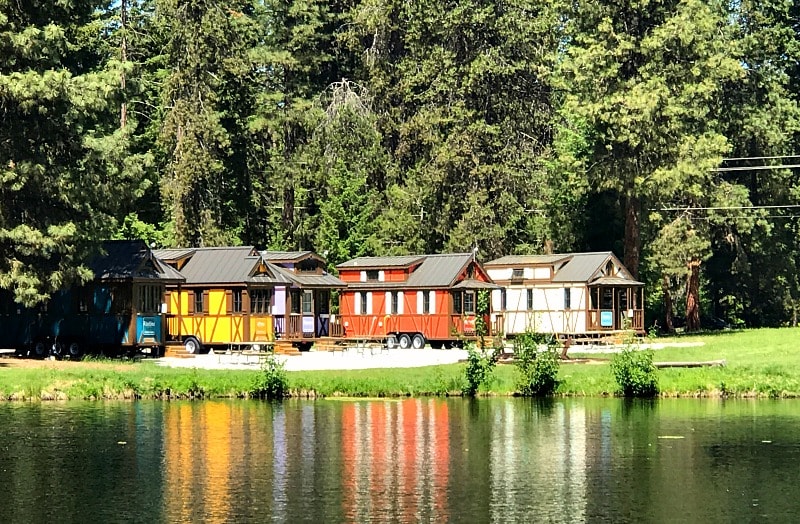 I just love the Wenatchee and Leavenworth areas this time of the year! Here are two reviews of great places to go for the Fall if you are looking for someplace right now.
Not only do you get your very own tiny house to stay in here, but this place also offers mini golf, tennis courts (bring your own items to play with), sits on a lake and is right in between Leavenworth and Wenatchee for lots of day trip fun!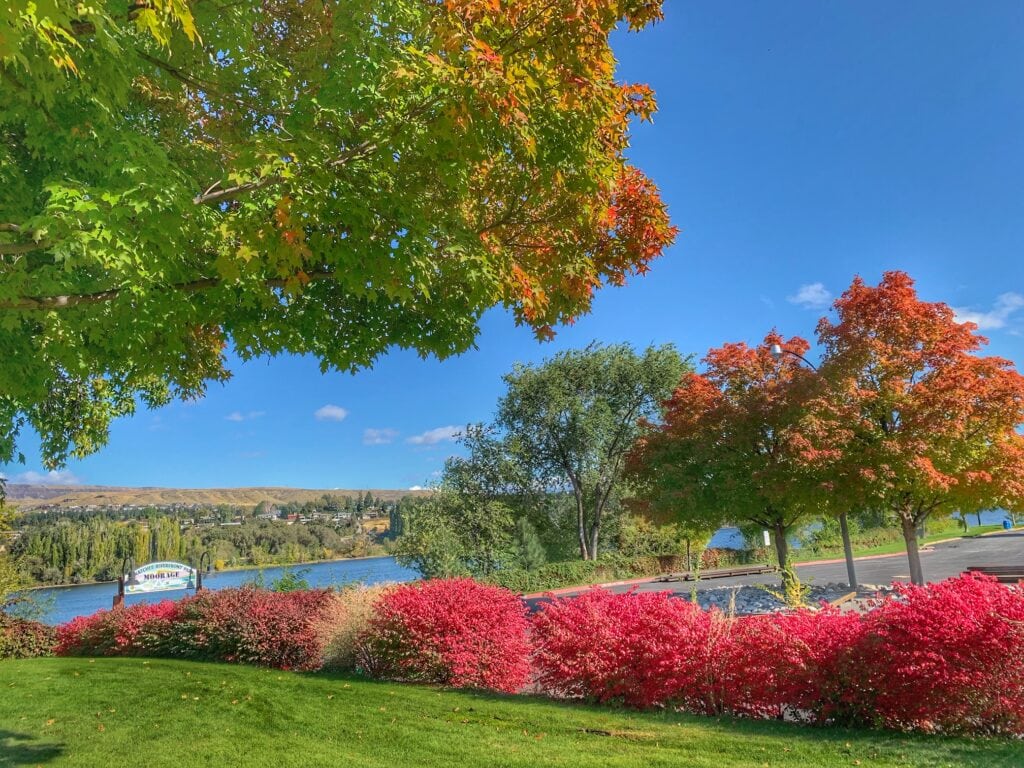 I loved this weekend in Wenatchee last fall, and highly recommend it. There was beautiful fall foliage along the riverfront, wine tastings, biking, and an indoor market that we loved. Leavenworth is a short drive away, and it was the best mix of relaxation, good food, good drink as well as things to do!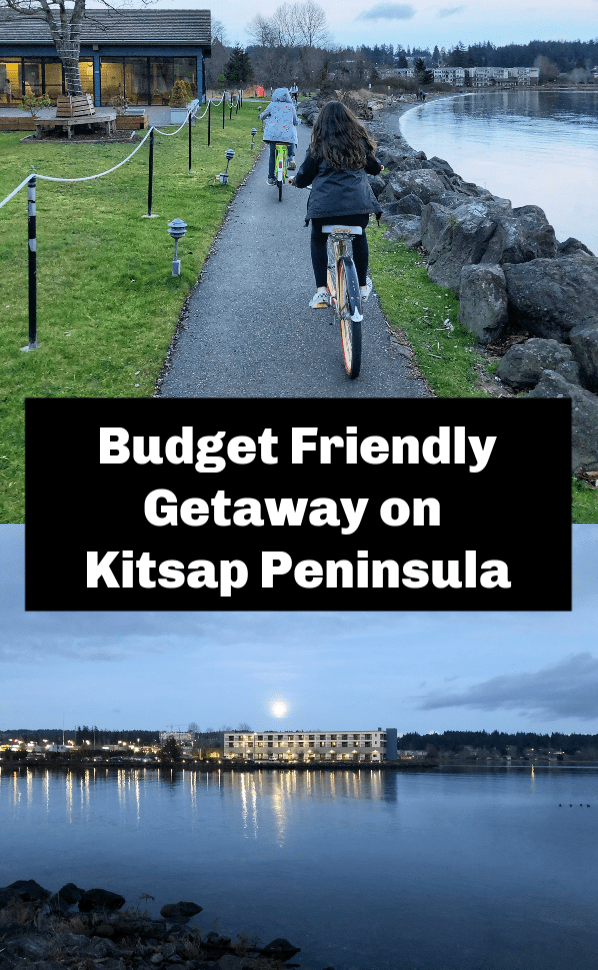 The Kitsap Peninsula is also fun in the Fall, and we have enjoyed these spots in the past:
To get a great price on the Silverdale stay, take advantage of the Best Western Gift Card deal available right now. Buy $100 in gift cards, and get a $20 bonus card (that is basically a free $20 per $100 to use on your booking, restaurants, etc).
Portland Getaways: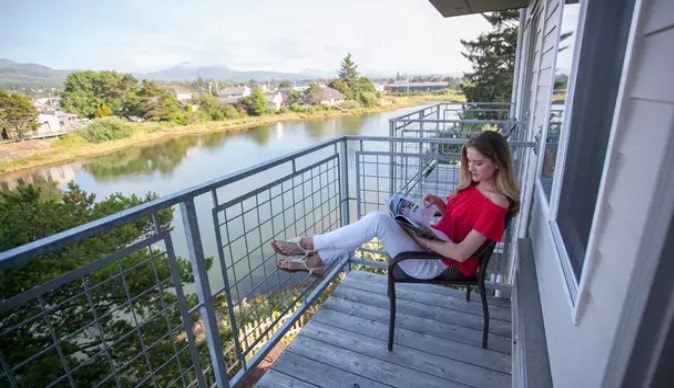 This spot can get pricey in the Summer, so one of the shoulder seasons (like Fall) is the perfect time to enjoy it on a budget! It sits on the river, and is a short walk from the beach front (and easy access to all the shopping and restaurants on the promenade). We have heard from a number of Thrifty NW Mom readers who have recommended this spot in the past. Some perks include free continental breakfast (grab and go right now), complimentary bike rentals, outdoor firepit to enjoy, free DVD rentals and more!
We had a ton of fun visiting during another shoulder season (Spring) in the past, and share our review of that trip here to give you some ideas on what to do in the area here.
The Waves Hotel in the Newport area is as low as $77/nt, This hotel sits across from Nyes Beach, which has 12 miles of ocean front and restaurants and shops. We love this area. They also offer an indoor salt water pool and sauna to relax in, as well as complimentary breakfast.
Check out all of the things we love to do in Newport here!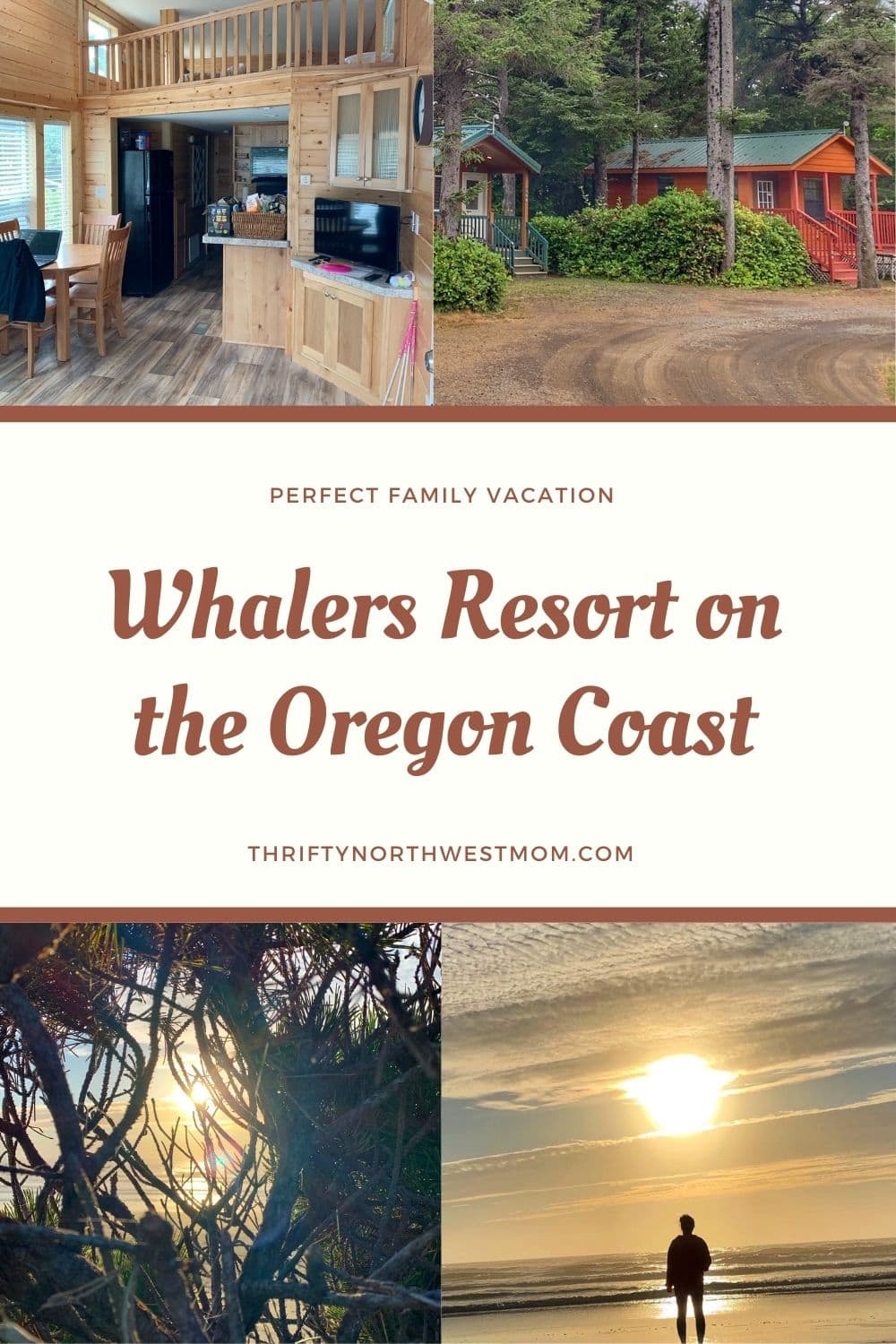 Plus, if you are looking at putting yourself in a place that has a bit more distance from your neighbors, we LOVED our stay at these cabins in the Whalers Resort, in the Newport area – it was such a wonderful getaway!
Or you can stay up in the Lincoln City area for as low as $44/nt and travel down to Newport (or check out our what to do in Lincoln City here)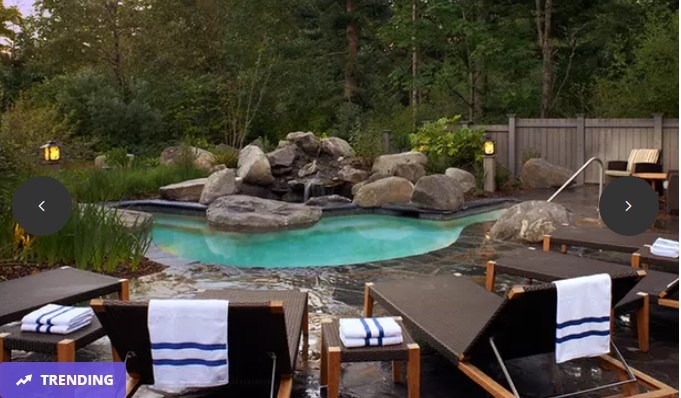 You will find rates for as low as $129/nt right now (there is a resort fee of $28 too) at this beautiful hotel that overlooks the Columbia River. There is an in-door swimming pool, and outdoor hot tubs (limited capacity for all right now), as well as it sits on 175 acres of wooded wonderland. This place looks like it was built for relaxation as well as outdoor adventure – take your pick or enjoy both!
Rent one of these Tiny Homes in the Mt Hood area! 
Not only is the Mt Hood Tiny Homes Resort fun (we have a full review of it here), we have a list of other Family Friendly Things to Do in Mt. Hood in the Winter here.
Other Getaways:

If you are wanting to take a trip to Great Wolf Lodge they have discount prices right now! You can stay at Great Wolf Lodge Grand Mound – Centralia, WA for as low as $119 per night. Plus it comes with water park wristbands.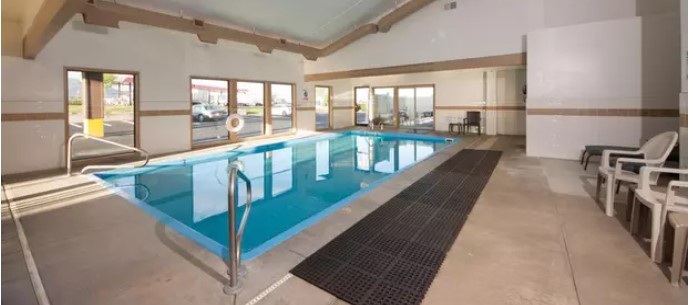 Sure Stay in Post Falls Idaho from $46 (Northern Idaho)
Book a stay here from $46/nt in December, and enjoy they the indoor pool, and complimentary breakfast buffet, where you'll find plenty of hot and cold options. Coure D'Alene is nearby to enjoy that town as well.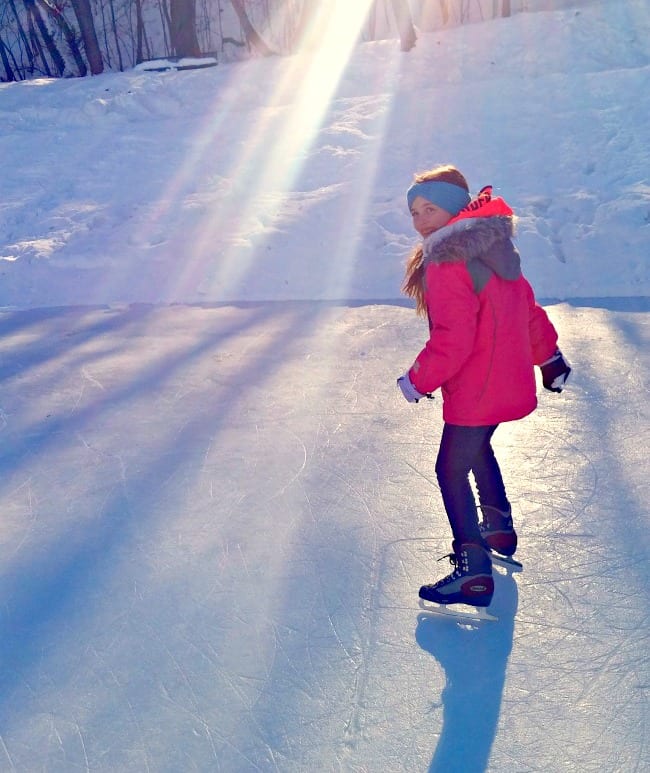 You might also want to consider NW Montana. We had one of our all time favorite budget friendly winter getaways there. You can read all the details on where we stayed, and what we did in the area here. 
Other Articles to help you plan cheap weekend getaways include:
Save