Weekend Getaways in Oregon – 5 of Our Favorites for Family Travel!
This post may contain affiliate links and I may be compensated for this post. Please read our disclosure policy here.

Weekend Getaways in Oregon – 5 of Our Favorites for Family Travel!
Weekend getaways in Oregon are really just locations that you can easily get to from many northwest locations, that offer a quick and wonderful vacation. You can do them on the weekend, or really anytime you have a short span of time that you want to break away for a mini vacation. Oregon has so many beautiful spots to visit, and we have listed some of our favorite locations here, to inspire your next getaway.
If you are looking for getaway ideas in Washington, check out our article here for some of the Best Weekend Getaways in Washington too.
Inexpensive Oregon Getaways – Under $100
Before we share a list of some of our favorite inexpensive weekend getaways in Oregon, here are some deals that you will find for under $100 a night at local hotels. If you are looking for current hot deals, here are 5 of our favorites:
Bend Oregon has two locations that are great deals right now. Check below as we include the Bend/ Sunriver area as one of our favorites to visit and have lots of information on what to do in that area too. Here are the current deals to consider.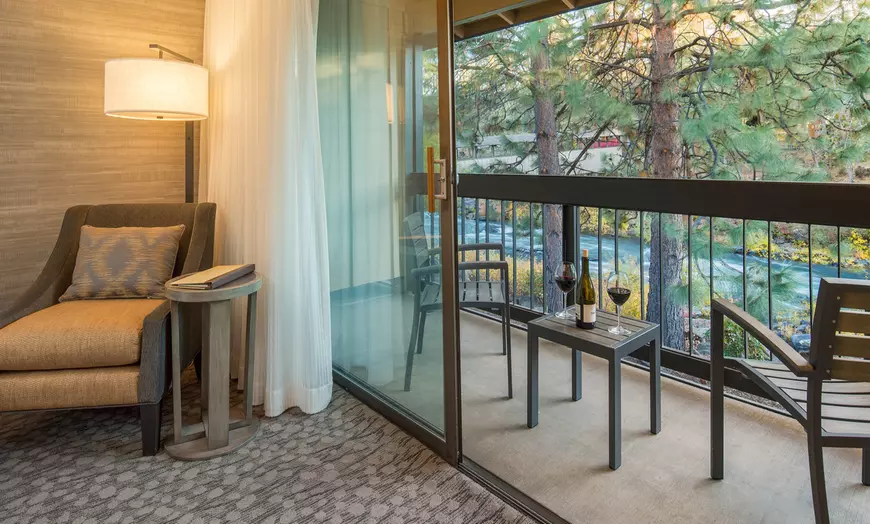 The Riverhouse Hotel in Bend Oregon
is on sale for as low as $79 – 89/nt right now (there is a $16.79 Daily Resort Fee, but it is still a super deal for this hotel). We found a few of those rates in February (one in March), but there are more days available for $102 in March. With the resort fee it will push it over the $100 a night rate but this is such a great deal for this spot we had to include it. This hotel sits on the Deschutes river and has been recently remodeled. This getaway includes one starter or flatbread per stay at Currents Lounge, you will have access to an indoor pool/hot tub as well as other amenities and it is pup friendly too. We have heard from a number of you how much you have enjoyed a stay at this spot in the past too.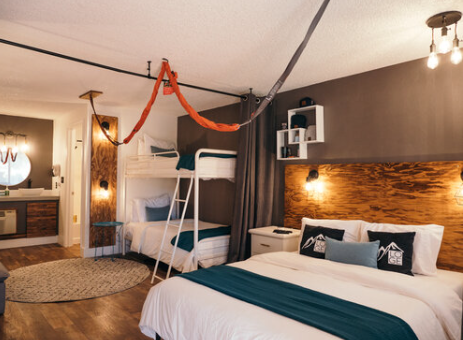 And the LOGE Camp Locations – From $81/nt – We found the $81 rates for February and March dates. You can get a family suite with bunk beds from $144 too.
Mt Adams – Getaway Cabins for $81.75/nt. Right now we found cabins that sleep 4 for as low as $109 for a few dates in February. But if you book 2 nights + you can use promo code LOVE23 to save an extra 25% off per 2- night stays with them, bringing the price down to just $81.75 per night for a cabin that sleeps 4 right now! These cabins are positioned on 80 acres, making them ideal to enjoy the outdoors while comfy and cozy in this glamping experience.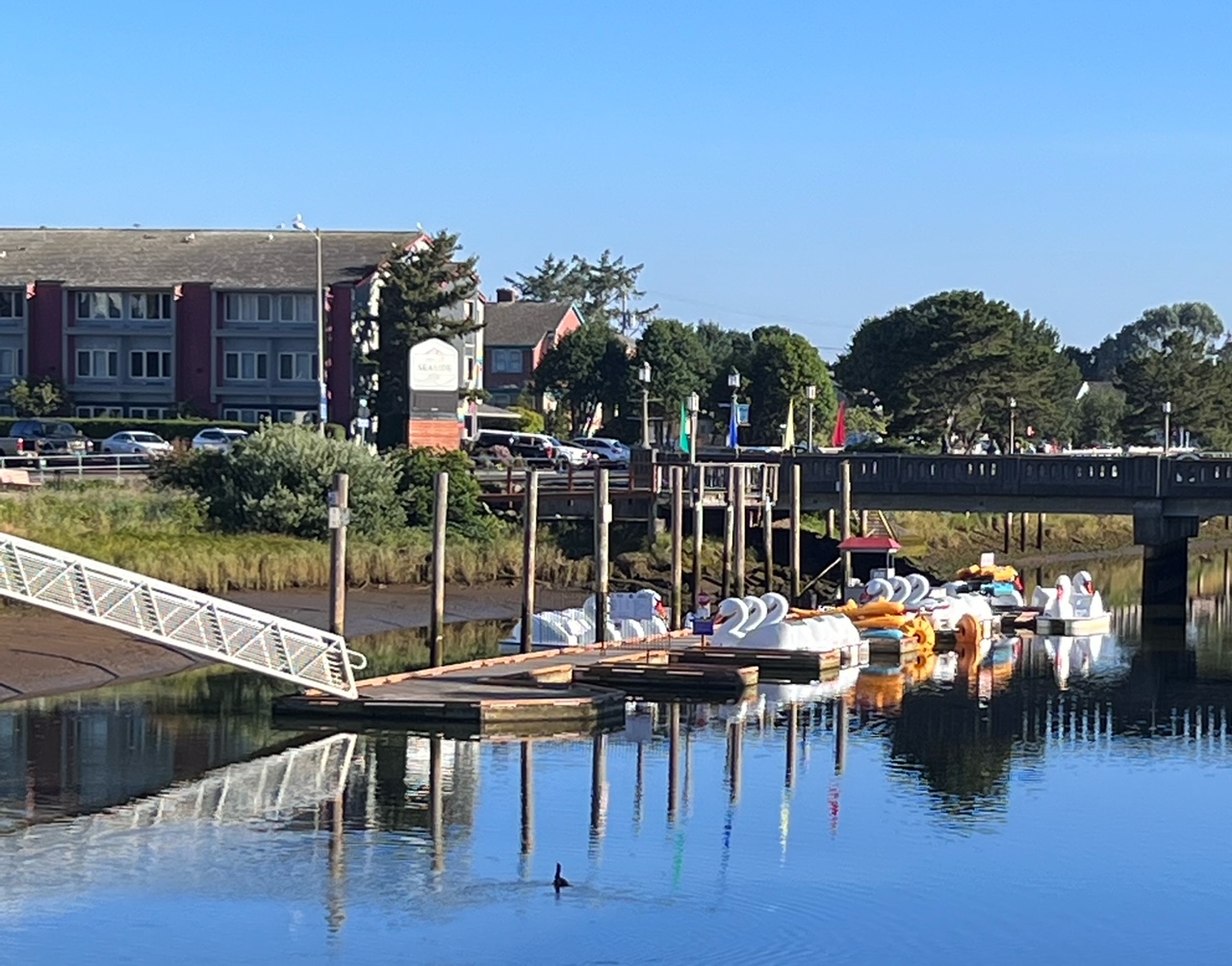 Seaside Oregon – The Inn at Seaside from $79/nt. We found a few dates in February and March for under $100 at this spot. I have not stayed at this spot, but we did stay near it last year and walked by often and it looked like a good option for families. It is a few blocks from the beach as well as restaurants and more, so easy walking distance.
A spot we really love has a super deal right now, for under $100 for their suites and one bedroom units. Stay in a studio suite at the Riverside in for as low as $99 a night if you use promo code EXT6. These have kitchens in them, and fireplaces (or you can get a one bedroom for as low as $570 per week or two bedroom for $750 per week). We share about that promotion in our Things To Do In Seaside Oregon article. 
This is the spot we stayed in on our trip there last summer (we got a 2 bedroom suite) and loved it. Our room overlooked the river from our balcony, and it was an easy walk in to town or to the beach. This is a super price for this spot, and we share more about this hotel, as well as Things to do in Seaside here (note that not everything is open in the winter months so you might want to call ahead to confirm if there is an activity that is important to you). Although our last trip was in the summer, we traveled there during February a previous year and still had a wonderful trip (super savings opps this time of the year, but summer is definitely my all time favorite at Seaside).
One more option with rooms under $100 a night, is the
River Inn at Seaside
(also sitting on the river near the main street and promenade area).
We love the Seaside area, but mainly visit in the summer. This town sits right on the ocean with lots of restaurants and shops to explore. This is their off season, so many of those may be closed this time of the year, but we met a family on our visit this last summer that shared that they love to visit during the off season as there are no crowds and the area is quiet and beautiful. So if you like that kind of experience, this is a great rate (and we share alot more about Seaside below too).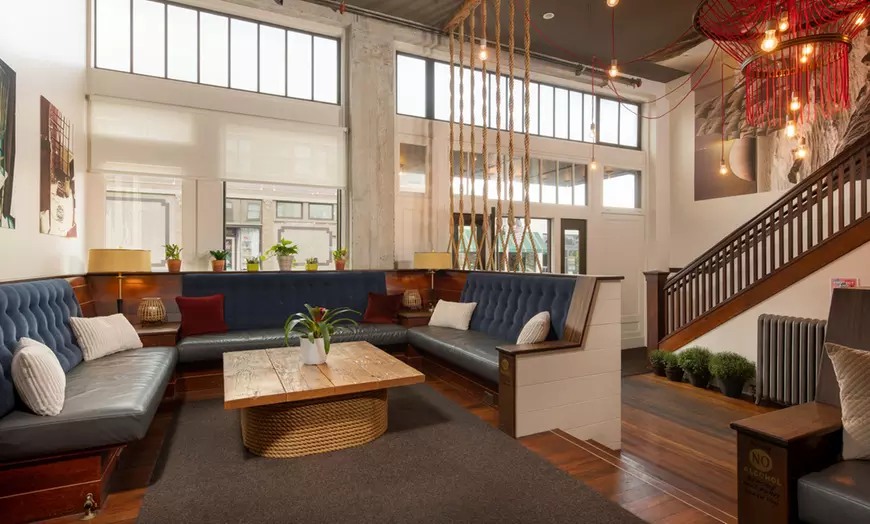 Astoria Oregon – The Selina Commodore Astoria Boutique Hotel
. Here is a super budget friendly deal, if you are looking for a couples getaway, or girls getaway – and saving money is at the top of the list. Get a room for as low as $78/nt (we found this rate starting with dates in February – and there are a few dates still under $100 a night into April, but they start to go up then). They do have rates as low as $53 but that is in the Micro room which has a shared bathroom). The $78 rate is for a queen room with private bath. This is a funky little hotel, that is a nice option for budget stays, if you would like to explore Astoria and not spend a fortune.
This spot is in downtown Astoria so you will be near restaurants and shops, and the waterfront. If you have not visited Astoria before, it is filled Victorian-era homes that sit up on hills overlooking the Columbia River – kind of like a really small Bay area. This settlement is the oldest west of the Rockies, so you will get lots of history, and is a port city, so lots of waterfront area and activities too. Plus it is a short drive to places like Seaside and Cannon Beach for great day trips.
Here are 5 of our Favorite Picks for a Great Weekend Getaway in Oregon:
Oregon is such a beautiful state, and whether you are looking to getaway for a weekend to enjoy, or a full week (or more), these are places we have spent lots of time at and loved in Oregon. They are perfect for families, as each spot offers lots for all ages. Find everything from mountain retreats, to beach getaways, or enjoy some desert heat. You will also find many of these offer both summer and winter activities, and lots of beauty (and more affordable prices) in the fall and spring too. Let us know if you have a favorite spot we missed!
Favorite Beach Vacations On the Oregon Coast
The Oregon Coast is full of beautiful spots to stop and explore. There are so many wonderful options for all kinds of travel, but here are a few of our favorite destinations for family travel if you are looking for a great beach vacation.
We love this area of the Northern Oregon Coast. Astoria/Seaside and Cannon beach are all great options, but for family travel we love to make Seaside our base camp. It is around a 3.5 hour drive from the Seattle area, or around 1.5 from Portland area, so easily accessible from many locations.
This spot can get pricey in the Summer, but it is our favorite time to travel. Everything is open, a day at the beach is wonderful, and it is full of lots of summertime activities. If you are looking for a more affordable time to visit, consider one of the shoulder seasons (like Fall & Spring) to enjoy it on a budget!
Seaside offers beach / ocean access, a river runs through the town, and you can enjoy walks on the Promenade with easy access to all the shopping and restaurants too. You can often find great deals for River front hotels in this area (which I love)!
We share our favorite Things to do in Seaside, Oregon – where to stay and where to eat here, to give you some ideas on what to do in the area.
Cannon Beach is about a 15-20 minute drive south of here, and offers a more beautiful beach and is a bit more quiet. Seaside has the promenade with the stores and restaurants, and lots of activities for families (and is usually more affordable) – so take those things into consideration when deciding where to stay in this area.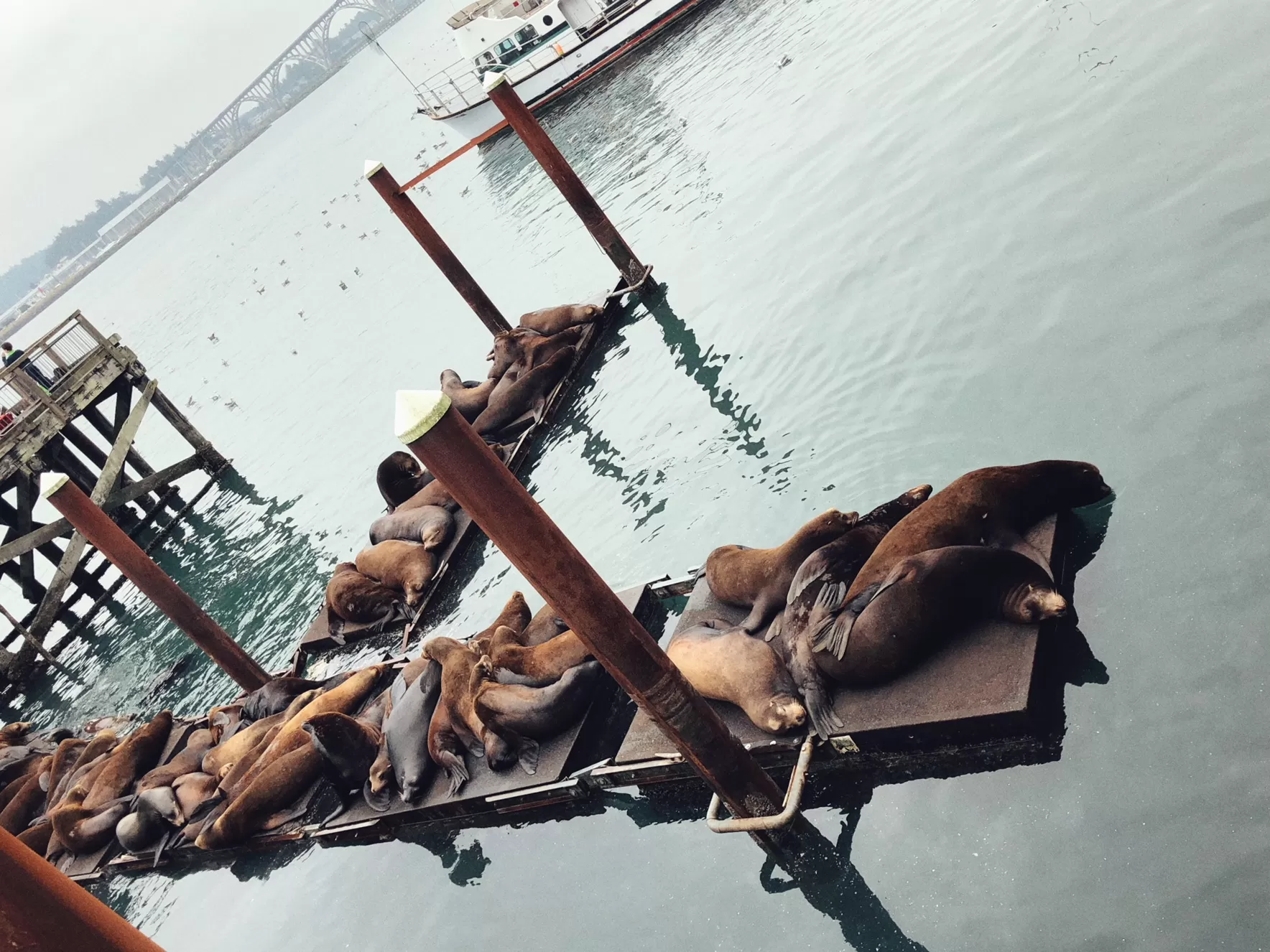 Newport Beach Oregon Area
The Newport Beach area is packed full of fun things to do for the entire family, and is one of our very favorite spots to enjoy on the Oregon Coast. You can find all of the things we love to do in Newport here!
It is around a 5.5 hour drive from the Seattle area, or around 2.5 from Portland area. So it is a bit further down the coast, but there are so many great stops along the way to turn it into a road trip (Lincoln City, Oceanside, Tillamook to grab ice cream and more)!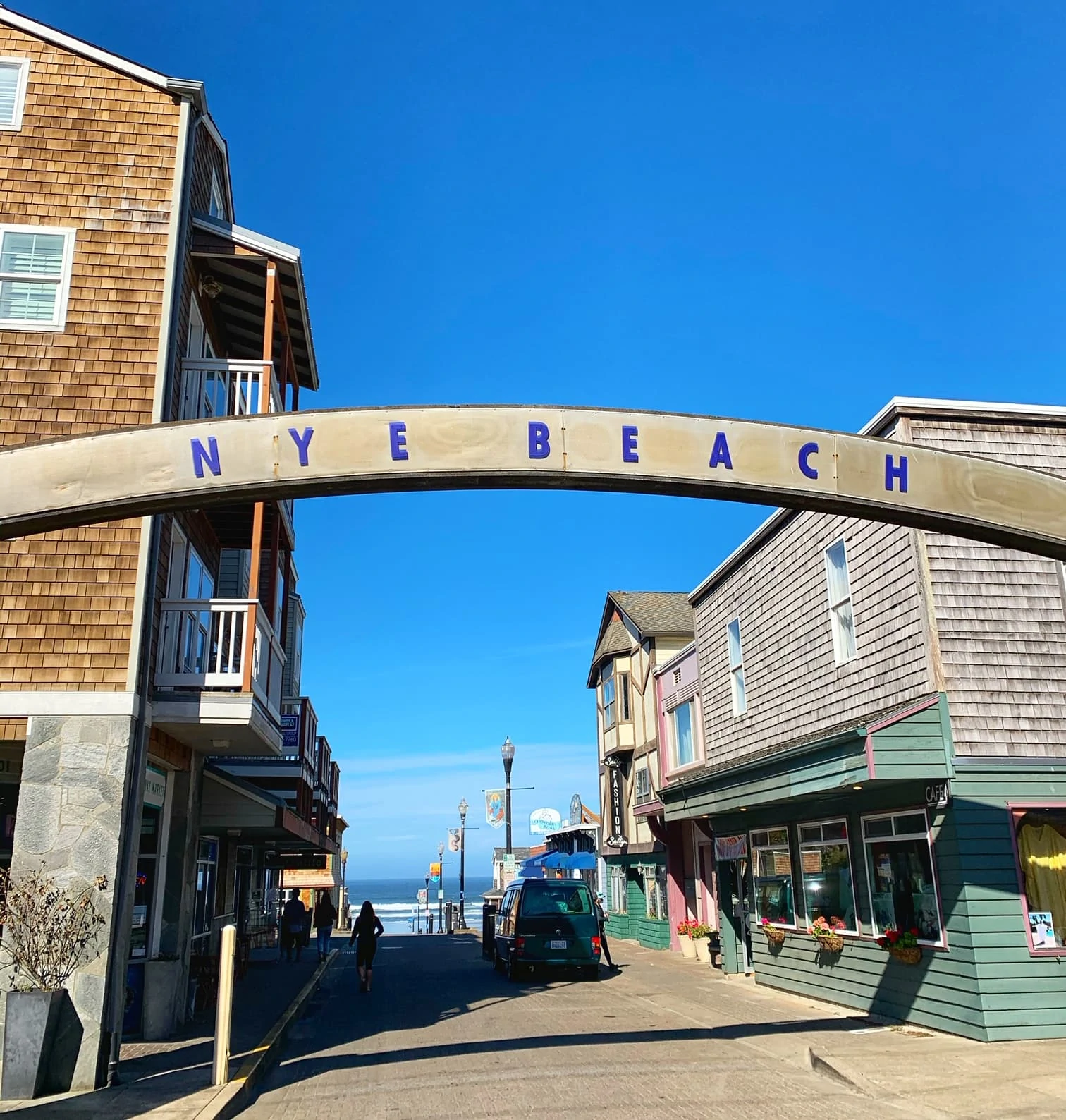 You can stay right in one of the beach areas (like Nye beach), or there are a number of options along that part of the coastline, that make a great base camp for exploring the area. Some we love include: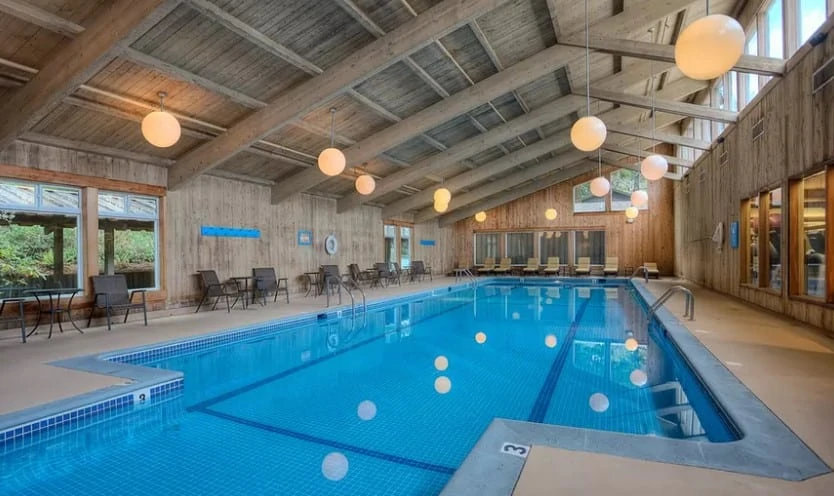 The Salishan Lodge (such a beautiful spot). We stayed here a number of years back, and fell in love. Its a resort set up above the beach, but with trails that you can walk down to have beach access. The beach is often windy in the area, but beautiful. It is very popular, and so you might want to look at booking ahead. They are sometimes on Groupon, so check here for a deal.
Plus, if you are looking at putting yourself in a place that has a bit more distance from your neighbors, we LOVED our stay at these cabins in the Whalers Resort, in the Newport area – it was such a wonderful getaway!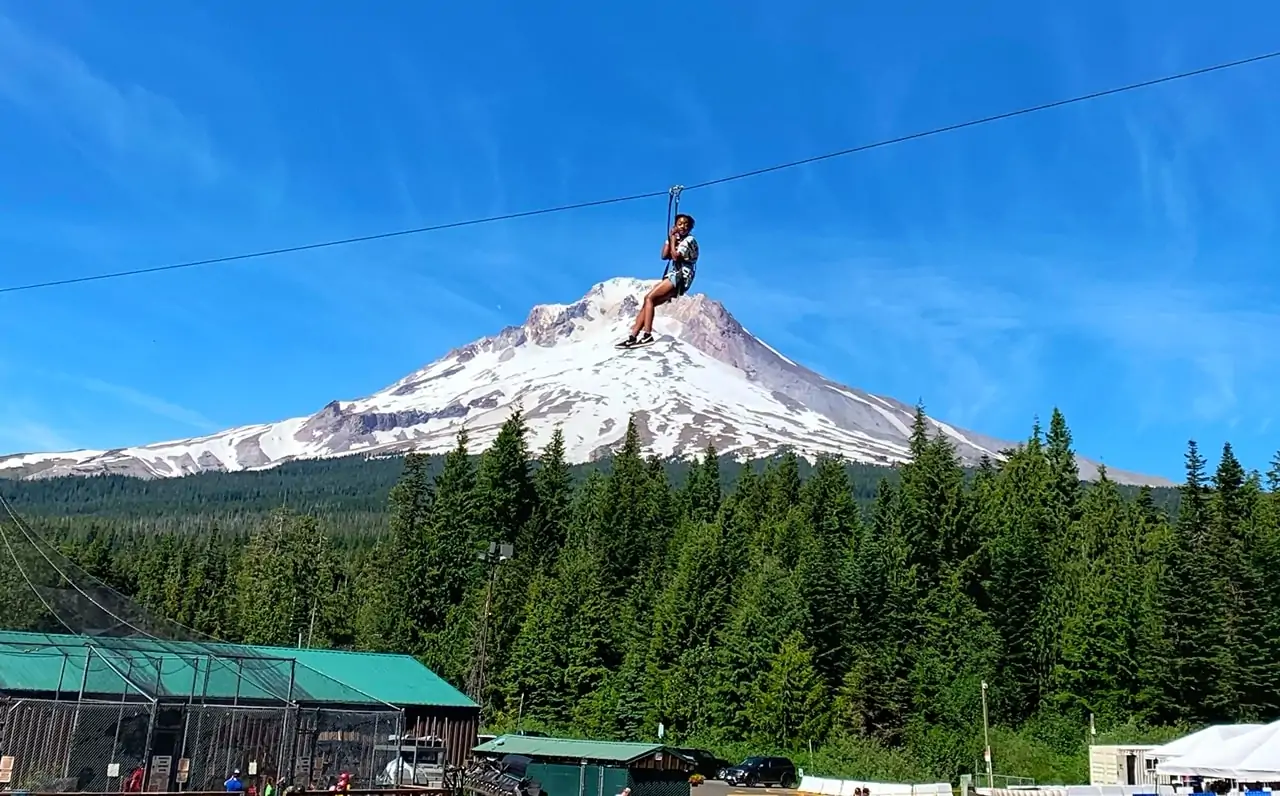 Mt. Hood
If you love the Mountains, Hiking, Adventure Parks and the outdoors, this is the spot for you. Mt. Hood is a great destination year round, but we particularly like to visit in the summer and winter. It is around a 4 hour drive from the Seattle area, or around 1.75 from Portland area, so easily accessible from many locations.
In the summer, the Adventure Park at Skibowl is a blast for families. You can ride an alpine slide down the mountain, bungy jump from a crane, zip line, enjoy activities for younger kids and more here.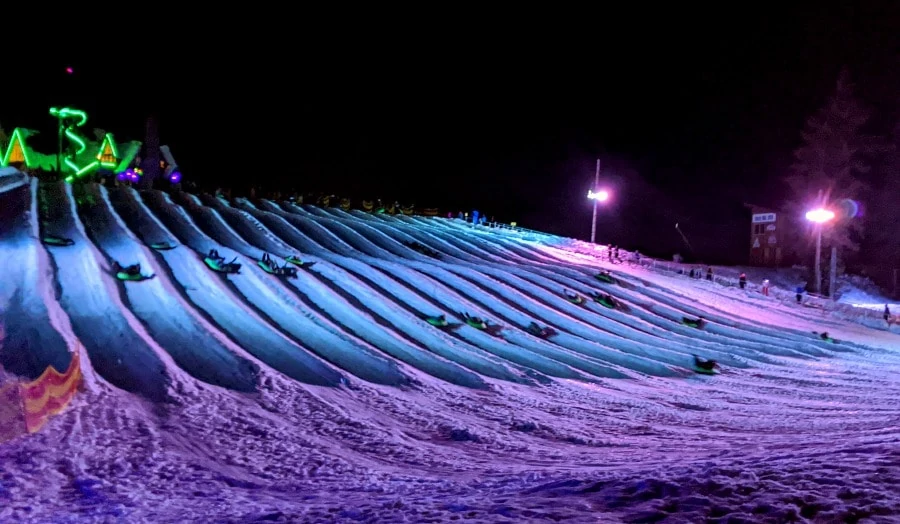 If you are visiting in the winter, enjoy night cosmic tubing, skiing, snow shoeing and so much more too.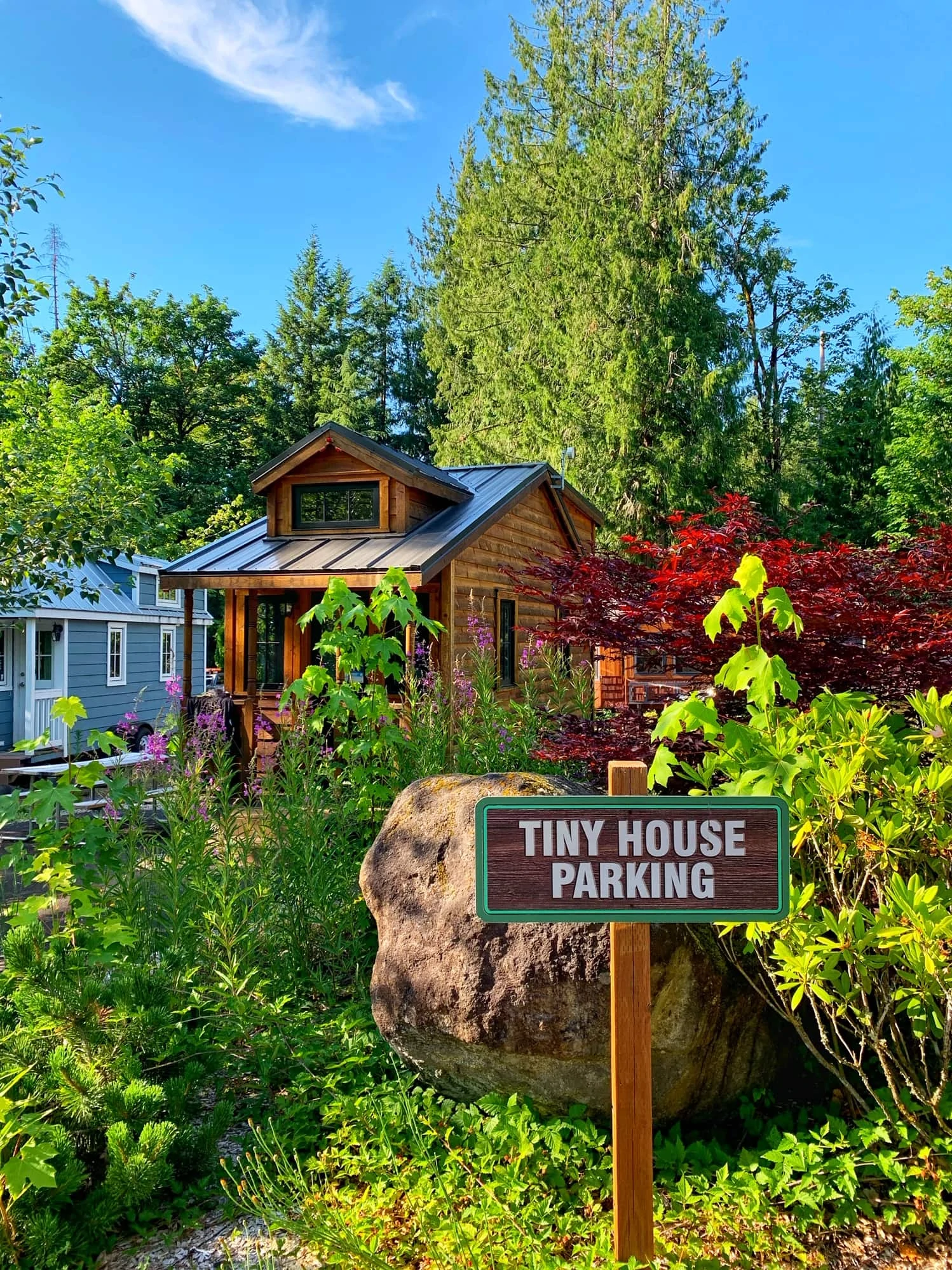 Two of our favorite spots to stay in the area include: 
The Tiny Houses and Cabins at the Mt. Hood Tiny House Village and RV park here.
The Resort at the Mountain if you are looking for a nicer spot to relax with your family.
We also share recommendations on where to eat in Mt. Hood here & more ideas on where to stay here, and lots of ideas for activities in the area here too.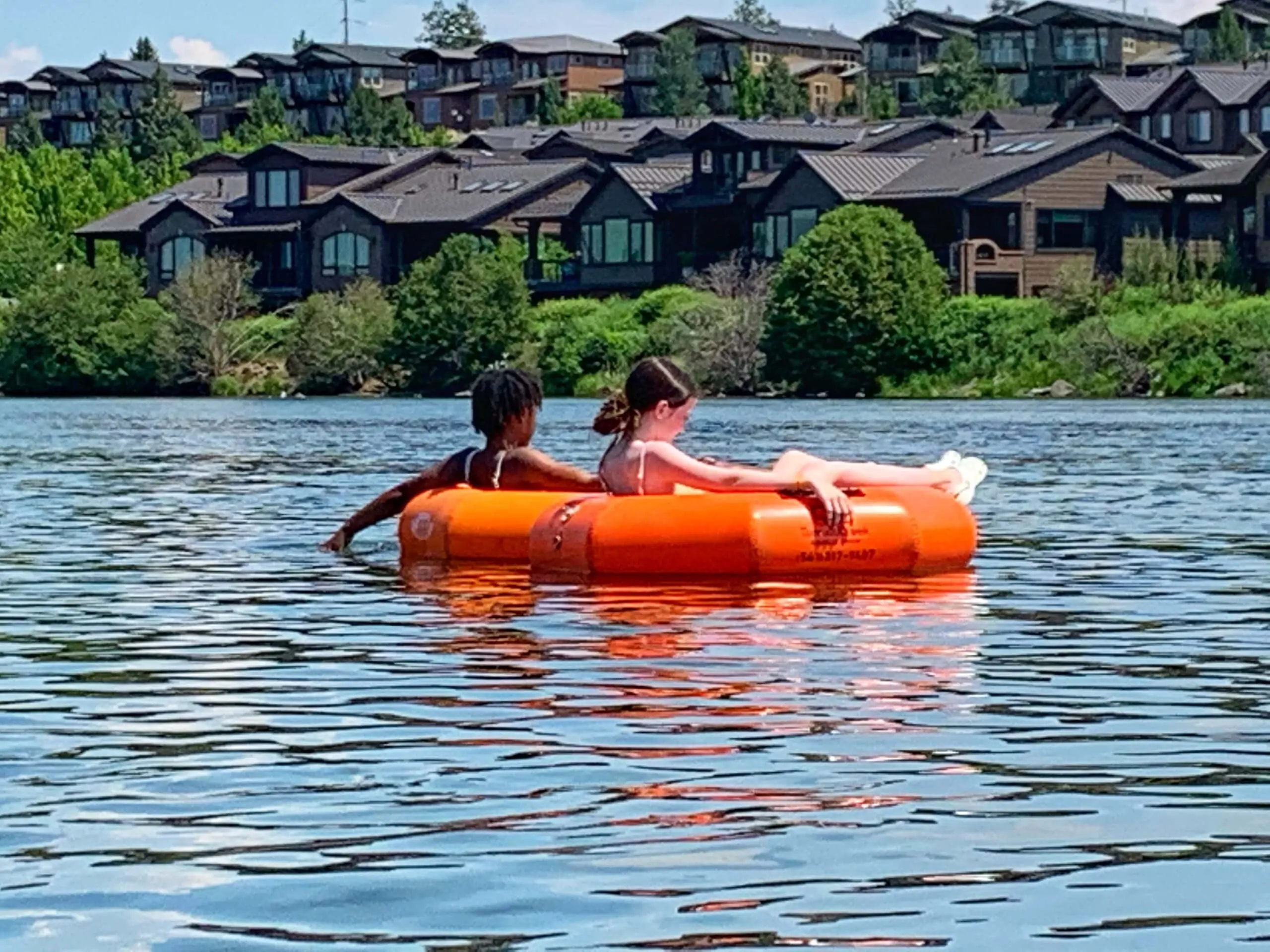 Bend/ Sunriver Area
The Bend / Sunriver area is in central Oregon, so it will take a bit longer to get there, but it is so worth it. This is one of my families very favorite getaways spots in the Northwest and we have spent lots of time here building wonderful memories over the years.
It is also a year round destination, with their being the most to do in summer and winter (it quiets down in fall and spring, but you can get some great deals then). It is around a 6 hour drive from the Seattle area, or around 3.5 from Portland area, so easily accessible from many locations. When driving from the Seattle area, we sometimes like to break up the drive and stop for a night in Mt. Hood too.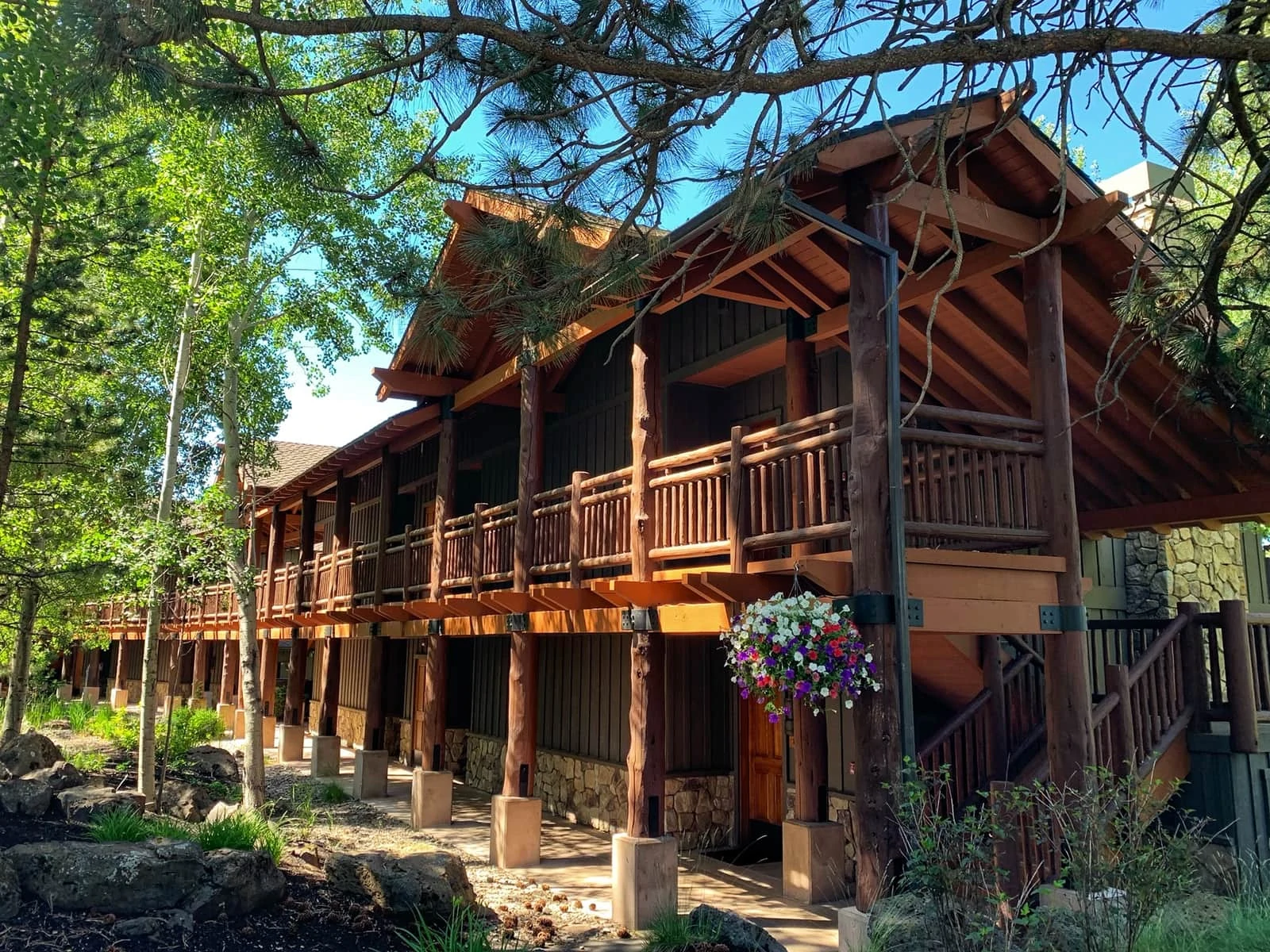 We share 5 of our favorite spots to stay in the Bend / Sunriver area here and why, if you are looking for some recommendations.
My family has spent time here during every season, but summertime is easily our favorite. You will find everything from floating the river, to riding the rapids easily accessible here. There are also beautiful hikes, explore the lava caves, miles of biking trails and so much more available in this area. Find a full list of activities for families to enjoy in the summertime in Sunriver/Bend here, or ideas on what to do in the winter in Sunriver/Bend here.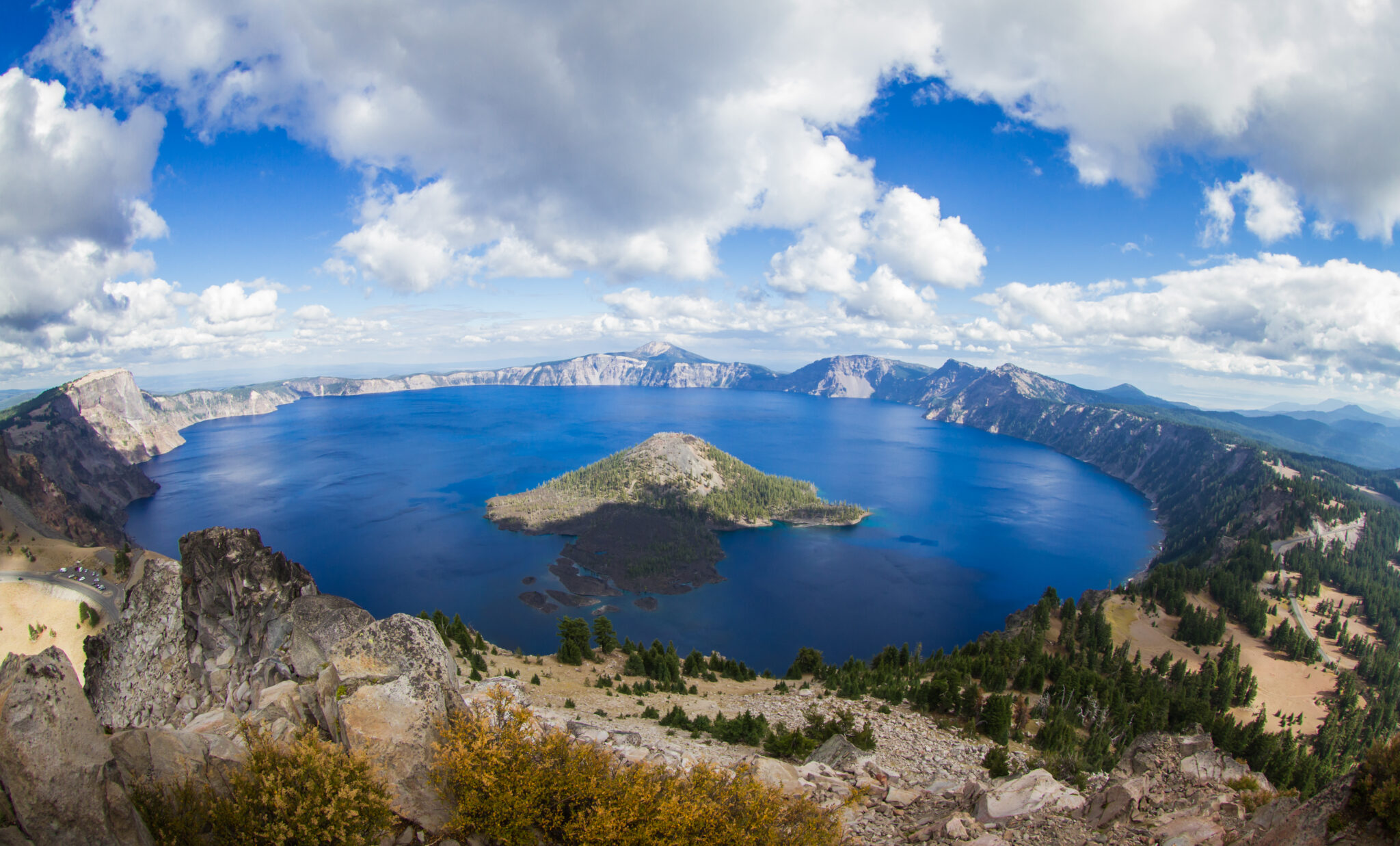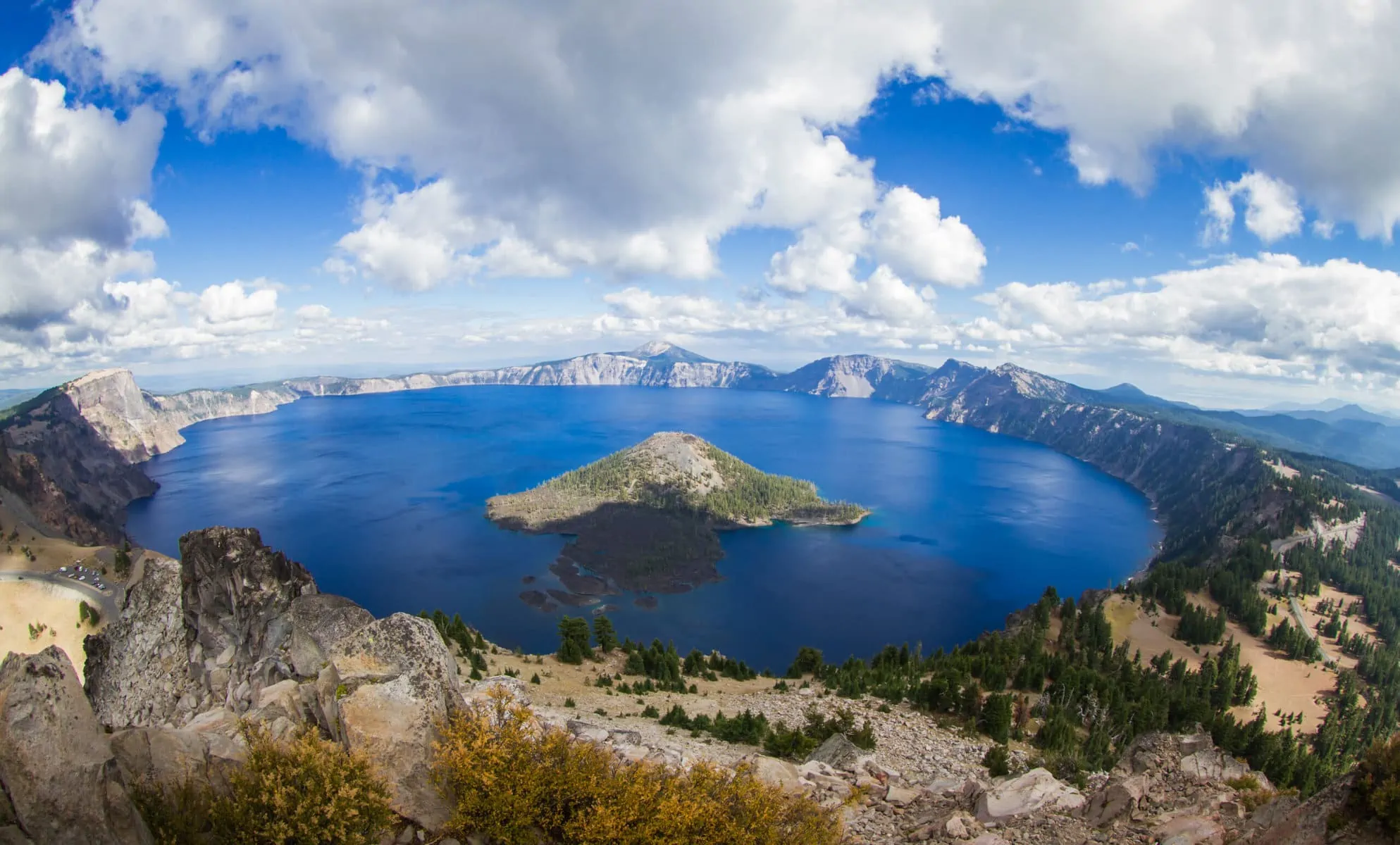 Crater Lake / Klamath Falls Area
Crater Lake National Park and the Klamath Falls area offer some beautiful scenery to enjoy for families. If you have a 4th grader with you, remember to grab this free National Park pass too.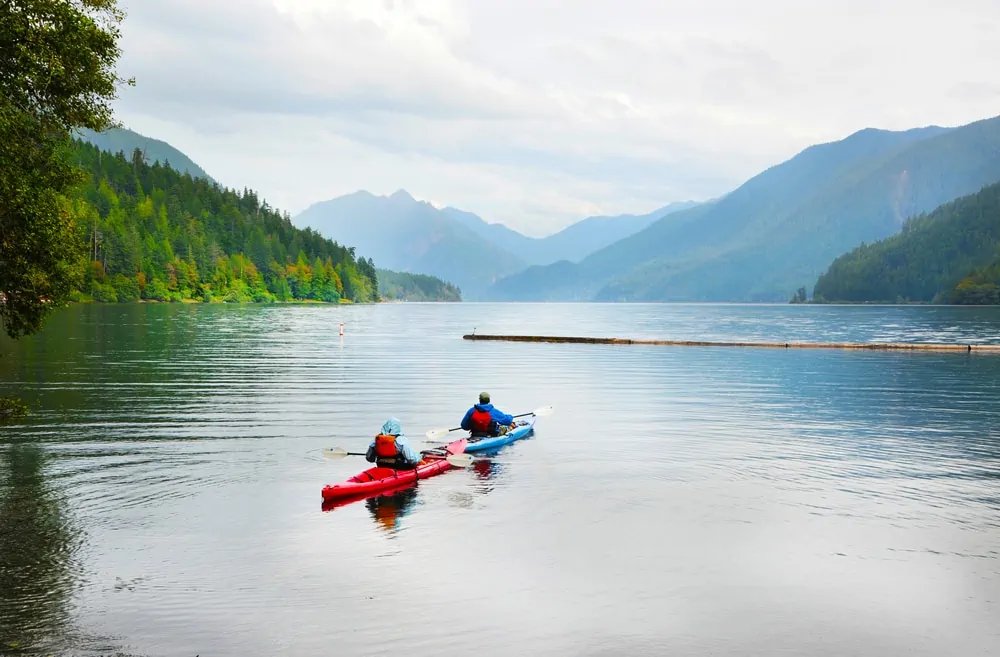 You will find gorgeous hikes in this area, and you can even climb a volcano! In addition to the outdoor beauty and hiking opportunities in this area, if you have kids who love trains this is a fun spot for them too. You will find the Train Mountain Railroad Museum in Klamath. It is in a beautiful natural setting, and offers lots of hands on activities, like a ride on the hobby trains, or walking through the historic train pieces on site. Pack a picnic and enjoy an afternoon here. There is also the Klamath Western Railroad Company that offers train rides for the public on summer Saturdays (and you will find food available for purchase here).
Looking for more adventure, check out the Crater Lake Ziplining Outfitters, to enjoy 9 ZIPS + 2 SKY BRIDGES + 2 CONTROLLED RAPPELS! Or head over to nearby Crescent Lake to rent Aqua Bikes, paddle boards, Kayaks and more.
There are a number of options for where to stay in this area. Running Y Resort is one of our favorites for families, as it is packed full of things families will love (amenities and activities). If you are looking for ideas on where to stay near Crater Lake, Crater Lake Lodge is often a favorite to be near the park. You could also rent a cabin at the Crescent Lake resort, or camp in many nearby locations too. Something for all budgets.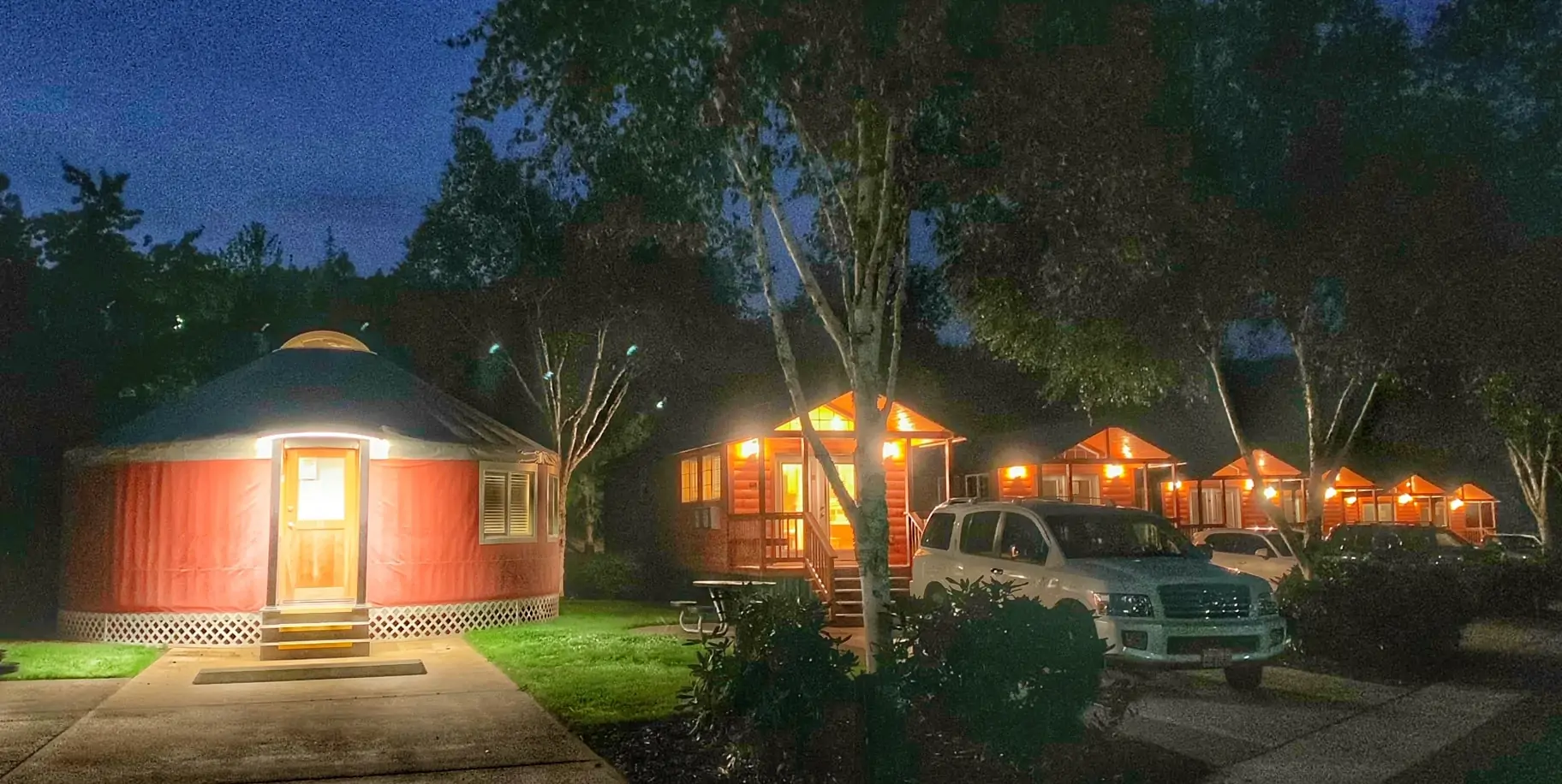 If you are looking for a spot with beautiful cabins and yurts in Oregon, we love the Seven Feathers RV Resort in Canyonville Oregon (Southern Oregon). It sits right off of I-5, so it is a great option if you are traveling through, but also a fun destination option as well.
You can book a weekend here, and then take the family over to the Wildlife Safari to enjoy the day. Read our full review here to find out why we love this spot so much.
If you are looking for camping options, to keep your budget down find: