Free Car Wash at Brown Bear Car Wash (Puget Sound) – Aug. 26th!
Mark your calendars now! On August 26th, you can get a FREE car wash at Brown Bear tunnel locations to celebrate their anniversary. Brown Bear will be offering a FREE Bear Essential car wash at all of their automated "tunnel wash" locations in the Puget Sound area (so any location that is not "self service").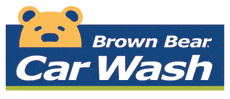 These free car wash deals can be popular. You might want to consider going early. We have heard great things about this event in the past though, and love that Brown Bear offers these as a way to give back every year!
Find a Brown Bear tunnel wash location near you.