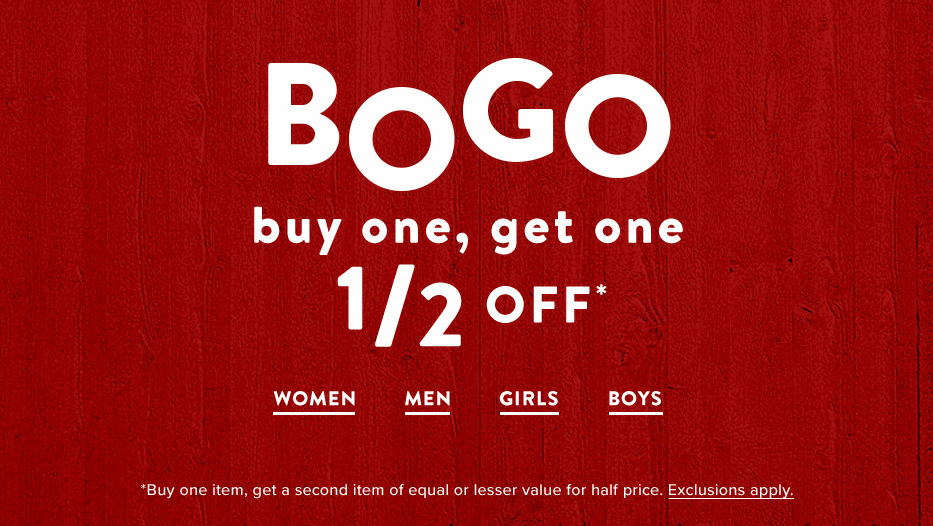 Famous Footwear Coupons – Lots Of Great Deals On Shoes & Backpacks!
I have been out doing some back to school shoe shopping for my kids recently, and using these Famous Footwear coupons was one of the best deals I recently found for my kids shoes (especially if they like brands like Nike, Addidas, Vans, etc). They are running a Buy One Get One 1/2 Off deal AND you can combine it with coupons that are currently available, to help you save big! Right now you can save an extra 15% off your purchase too (FAMOUSLY YOU REWARDS members only!) with code SAVESAP too.
I combined these offers yesterday while shopping for my kids and got some super deals. You can combine these offers for shoes (including clearance shoes), backpacks, lunch sacks and socks.
Also, be sure to join their rewards program, and download their app. I use the app, and get special coupons (and you earn rewards that are worth cash). I had a $5 reward plus a triple your points coupon. I was able to use both of those in addition to the coupons and savings mentioned above, to save an extra $10 off my purchase (these savings will be unique to your account, but I wanted to show you that it is worth it to join to save more).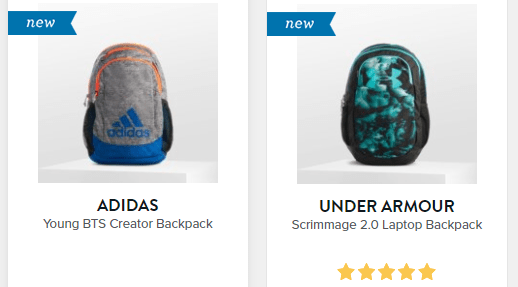 You can also use this deal on backpacks if your kids like brands like Nike, Under Armor and Adidas Backpacks for back to school. If you needed two backpacks you could get them for under $25 each + tax (reg. $40) by using the same scenario we have set up for shoes below. Find all the backpacks here. 
Here is how this deal works.
Famous Footwear is currently running their BOGO 1/2 Off Sale right now! This sale discount will apply automatically, but the best part is you can combine other coupons with it to save even more!
Start by heading here and joining their Rewards program. You earn 1 point per $1 spent, and get special savings certificates ($5 off when you spend $100). If you spend $200 on shoes in a year, you get 1.5 points for every $1 earned, so your points will add up more. You can then use these rewards certificates on top of your coupons. My account recently had extra coupons where I could get 2x and 3x reward points for each purchase too!
If you shop the clearance section online (much better selection then in stores for clearance items generally) here, you could get name brand shoes like Converse, Sketchers, Nikes, and Adidas for as low as $16.56 per pair (we found them starting at $25.98 – so if you buy two pairs in that price range and use the BOGO 1/2 off and 15% off promotion, that would be your final price per pair)!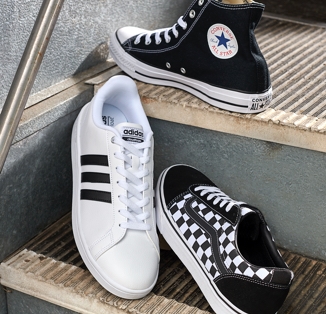 Here is how my recent transaction worked yesterday, to give you an example of how we shop these sales to save:
$110 for one pair of Adidas tennis shoes + one Adidas backpack ($55 each regular price)
– 1/2 off one pair (automatically applied) = $80.83
– 15% off coupon = $68.71
– $10 rewards certificate I had in my account = $58.71 + tax for both
Final Price: $29.36 per item (reg. $55 each)!
Second transaction I did for my other daughter:
$98 for two pairs of Vans tennis shoes ($49 each)
– 1/2 off one pair (automatically applied) = $73.50
– 15% off coupon = $62.47
– $10 rewards certificate I had in my account = $52.47 + tax for both
Final Price: $26.24 per item (reg. $49 each)!
Shipping is free on orders of $75+ or $6.95 on orders under that (or you can go in store and have them order online too and get free shipping on your order).
This is a super price for shoes that my girls wanted and would normally cost me almost twice that!
The other really cool thing is that these coupons can be used on sale or clearance shoes, too, so if you find deals on the clearance section that you like, you might be able to make your dollar stretch even further.