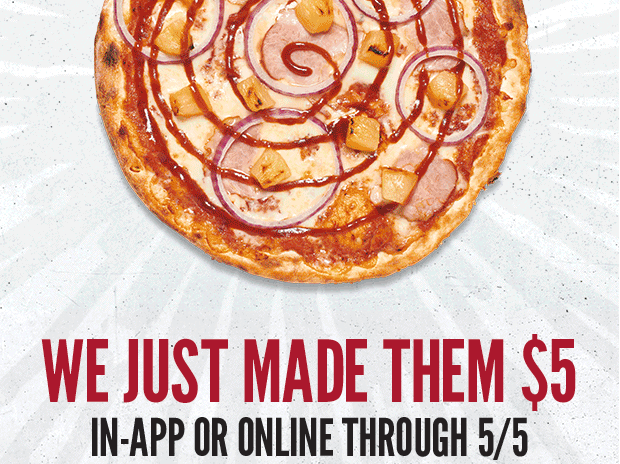 Mod Pizza Deal – $5 Pizzas & Salads (Fred Pizza or Roasted Pineapple Salad)

For those of you who love Mod Pizza, we have a deal for you. Through 5/5, you can take advantage of a this In-App special at Mod Pizza. You can get $5 MOD size pizzas or salads, when you order the Fred Pizza or Roasted Pineapple Salad via the mod app. There are no substitutions allowed it sounds like (they say original ingredients only) for this offer. There is a $2 up charge for different crust options.  You do also have the option of ordering online, in addition to ordering via their app.
The Fred Pizza has red sauce, mozzarella, Canadian bacon, red onion, roasted pineapple, and a BBQ swirl finish.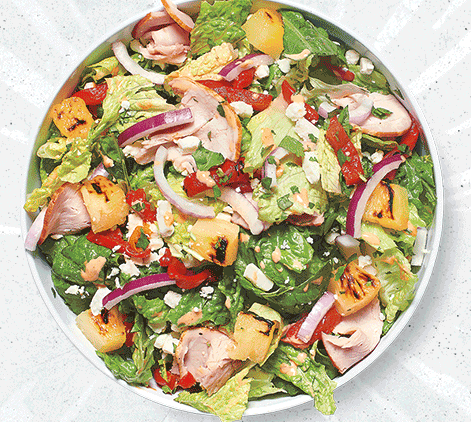 The Roasted Pineapple Salad has romaine, cilantro, Canadian bacon, red onion, roasted red peppers, roasted pineapple, feta, and a sri-rancha dressing.
Here is how this offer works:
Go here and select Order Now to order online, or get their app and order via there.
You will put your zip code in, and then select the store you want to order from.
Next, if you want the pizza, select the Fred Pizza for $5. If you want the Salad go to the salad screen and select the Roasted Pineapple Salad for $5.
Select the time you want to pick up.
Check out and pick up your order to eat inside or take to go!
Fine Print:  This is available at participating Mod pizza locations.
Save
Save