National Park Free Admission for 4th Graders in 2018 – 2019 School Year
The National Parks have announced that they will be continuing their FREE Admission for 4th graders program for the current 2018-2019 school year. This program was so popular last year, that we are very excited to see it come back for this current school year!
Good news –  all 4th graders will get FREE admission to National Parks for the 2018 – 2019 school year. Starting on September 1st, every fourth grader in the country will get an Every Kid in a Park pass that will be good for FREE admission to all of America's National Parks & federal lands & waters. This will be good for the 4th graders & their families (since it's typically a family/car admission to get in). The pass will be good for a full year till August 31, 2019.
This pass applies to student's who are in 4th grade for the 2018-2019 school year. This is part of President Obama's Every Kid in the Park initiative. Both of our families have taken advantage of this program this past few years, and we were able to save on many National Parks the last couple of summers, and just loved this program. It has saved us at National Parks in Washington, Oregon, California, Montana and Idaho. Its awesome!
It's really easy to use as well. You just sign your child up. print your pass and show it at the parks when you check in.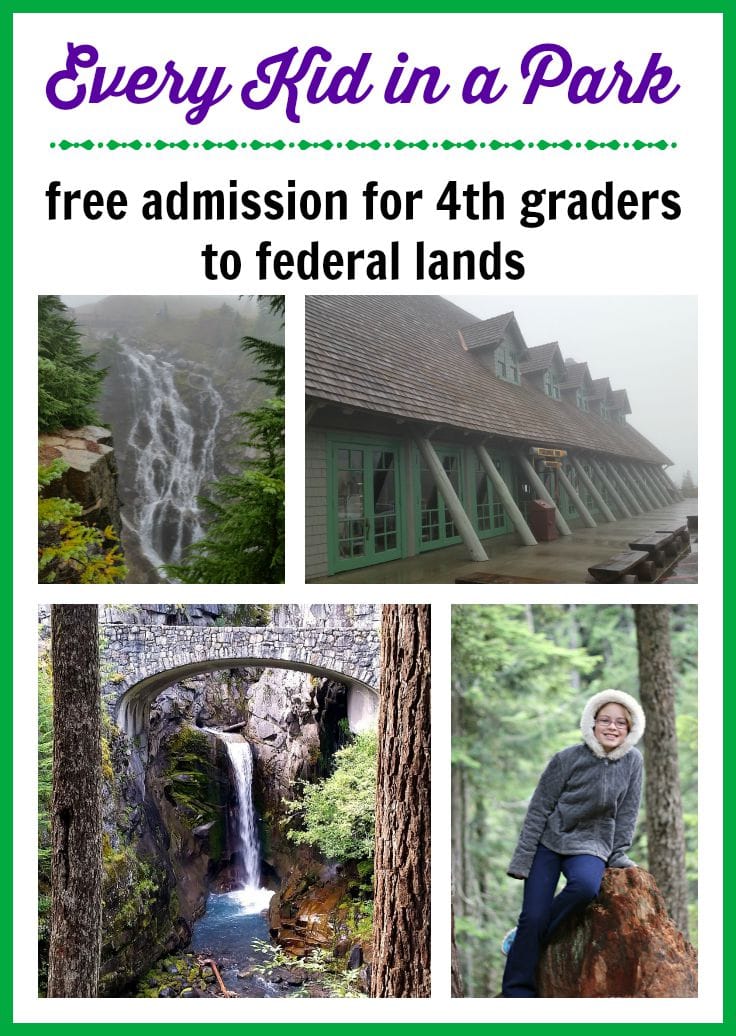 Make sure to check out our post about how to go about getting the pass & what it looks like, plus we have tips on visiting National Parks in the off-season!
How many of you have 4th graders who will benefit from this initiative?