Free National Park Passes for Lifetime for Active Duty Military, Veterans, and Gold Star Families
This post may contain affiliate links and I may be compensated for this post. Please read our disclosure policy here.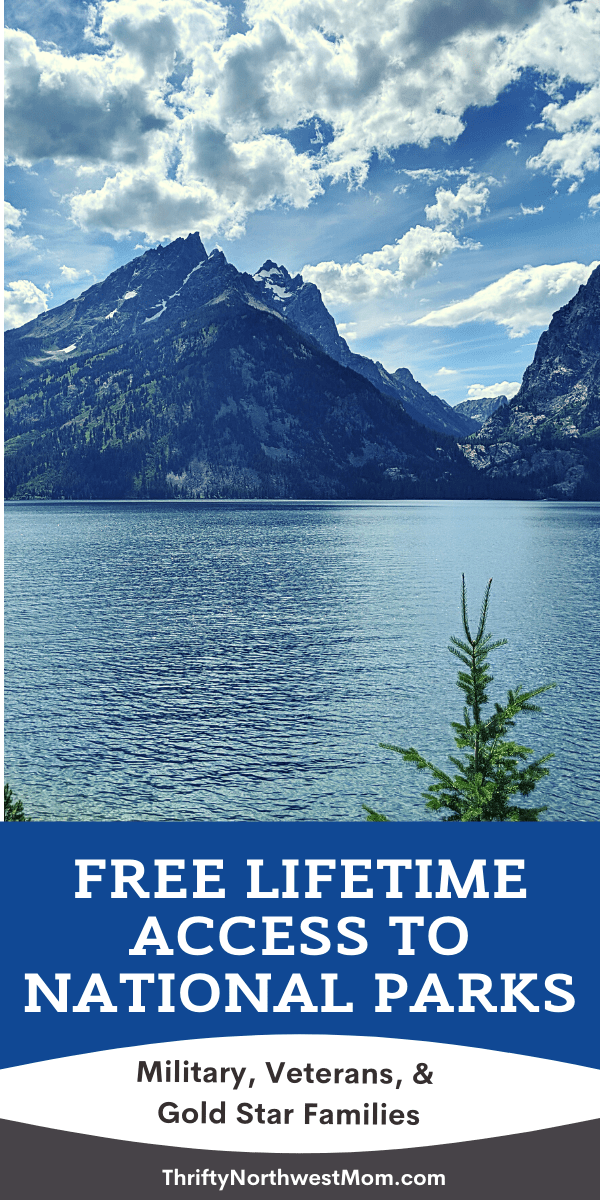 Free National Park Passes for Veterans and Gold Star Families
Wow, this is exciting news –  the US Department of Veterans Affairs announced that US active duty military, US Military Veterans & Gold Star families will now be granted lifetime free access to national parks, wildlife refuges & other federal lands managed by the Department of the Interior. Lifetime access to National Parks & federal lands! This is truly wonderful news especially during a year when so many of us have sought refuge in the beautiful outdoors.
This lifetime access will start on Veterans' Day, Wednesday November 11, 2020, and it will be available every day afterwards! This includes free access to approximately 2,000 public locations and 400 million acres of public lands. The America the Beautiful passes typically cost $80/year, which gives you access to all National Parks & public lands.
For those in the Northwest, for example, if you are wanting to go hiking – all you should need is either the America the Beautiful pass or a State Parks pass to be able to park & access trails at just about anywhere (with the exception of sno-parks in the winter – you do need a separate pass for certain sno parks).  So, by having an America the Beautiful pass + the State Parks pass, you are set for hiking & exploring all around the Northwest.
Here's what they said about why they are offering this:
"With the utmost respect and gratitude, we are granting Veterans and Gold Star Families free access to the iconic and treasured lands they fought to protect starting this Veterans Day and every single day thereafter," said Secretary of the Interior David L. Bernhardt.
How to get your free access to National Parks:
Head to the National Park website where you can get all of the details about how to get your free lifetime access – I have summarized it here as it's a bit confusing, but make sure you have gone to the website to confirm.
For Active Duty Military:
Active Duty Military also can get a free National Park pass to National Parks with details on the National Park website here. This includes current U.S. military members and their dependents in the Army, Navy, Air Force, Marines, Coast Guard, and Space Force, as well as Reserve and National Guard members.
You must show a Common Access Card (CAC) or Military ID (Form 1173) at any of the National Park or federal land sites to get your pass. Here are locations where you can go to get your pass (I'm not sure if you actually need a pass now, though, with it now including veterans who can show their ID at the gate).
For Veterans: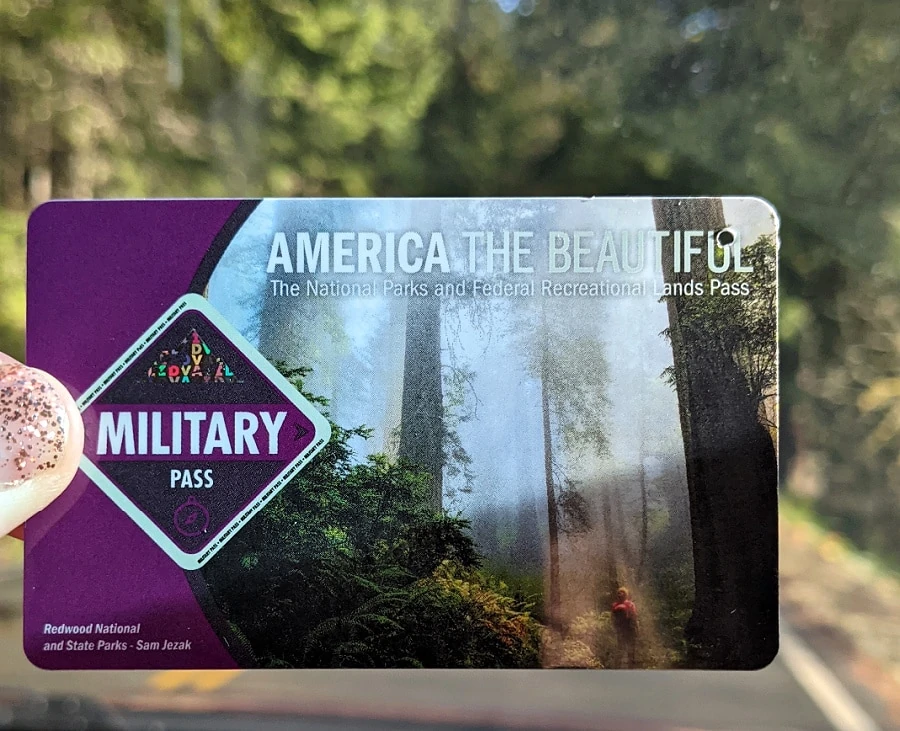 For purposes of this program, a Veteran is identified as an individual who has served in the United States Armed Forces, including the National Guard and Reserves, and is able to present one of the following forms of identification:
We went to Mount Rainier (January 2021) & my husband presented his Veteran's ID card that he carries in his wallet. When he presented the card, they gave him an annual Military pass (pictured above). The ranger told us that this pass is good a year from when we got it (so end of January 2022). At that time, he will need to present his Veteran's ID card again, to get a new annual pass for that year.
He also got a hang tag so that we can use that any federal lands where there is not someone taking admission to show his pass (so for any trails, etc).
For Gold Star Families:
Gold Star Families are next of kin of a member of the United States Armed Forces who lost his or her life in a "qualifying situation," such as a war, an international terrorist attack, or a military operation outside of the United States while serving with the United States Armed Forces.
Who is included in this Free Pass:
This pass is just for the veteran or Gold Star Family — but if you are traveling with the veteran, then it includes up to 3 people (16 & older). So, if you are traveling together in the same vehicle, then you will all get free admission (but family members will not get this free access if the veteran is not with them).
"Free access is for the veteran or the holder of the Gold Star Family voucher as well as traveling companions who are occupants of a single, private non-commercial vehicle OR the veteran or voucher-holder and three persons (16 and older) where per person fees are charged. The voucher is non-transferrable and void if altered."
Other Free National Park Passes & Free National Park Days: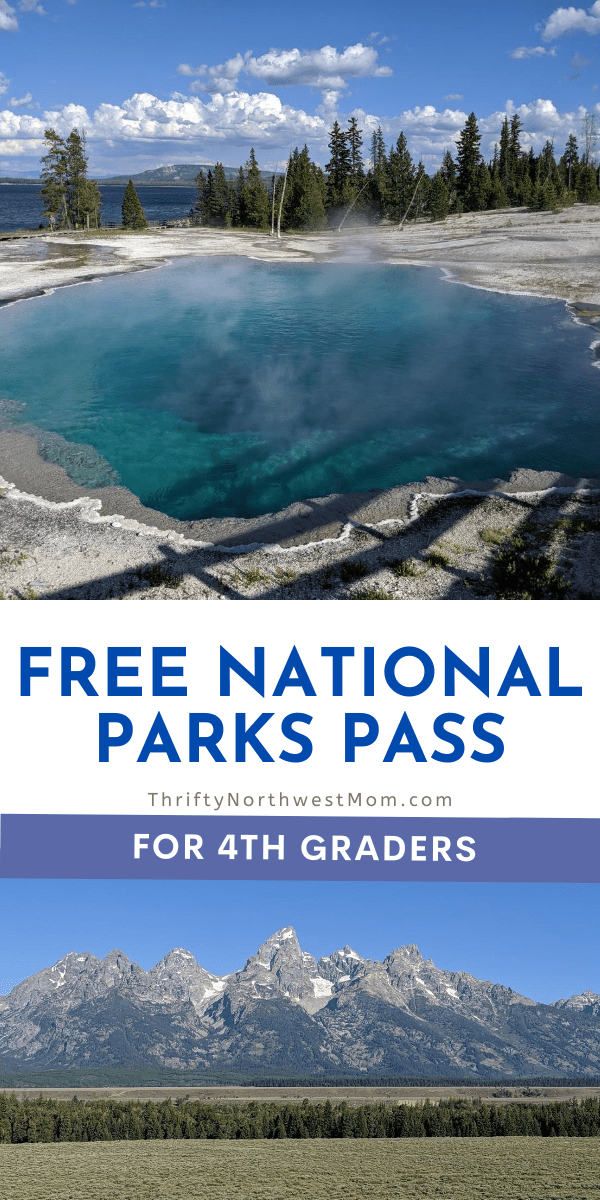 Free National Park Passes for 4th and 5th graders in 2020-2021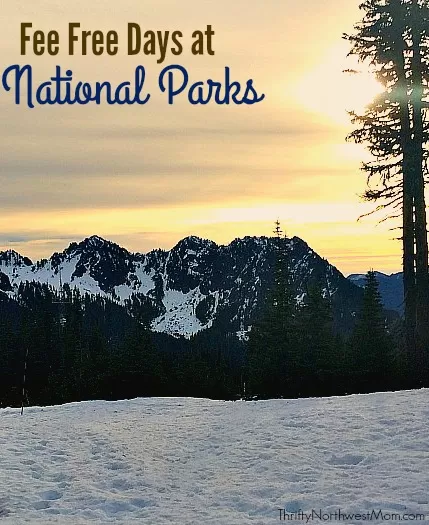 Free National Park Days during the Year
A big thank you to my dad & my friend Liberty for the heads up about this awesome offer!