Free Baby Boxes With Baby Registry + More Baby Freebies!
This post may contain affiliate links and I may be compensated for this post. Please read our disclosure policy here.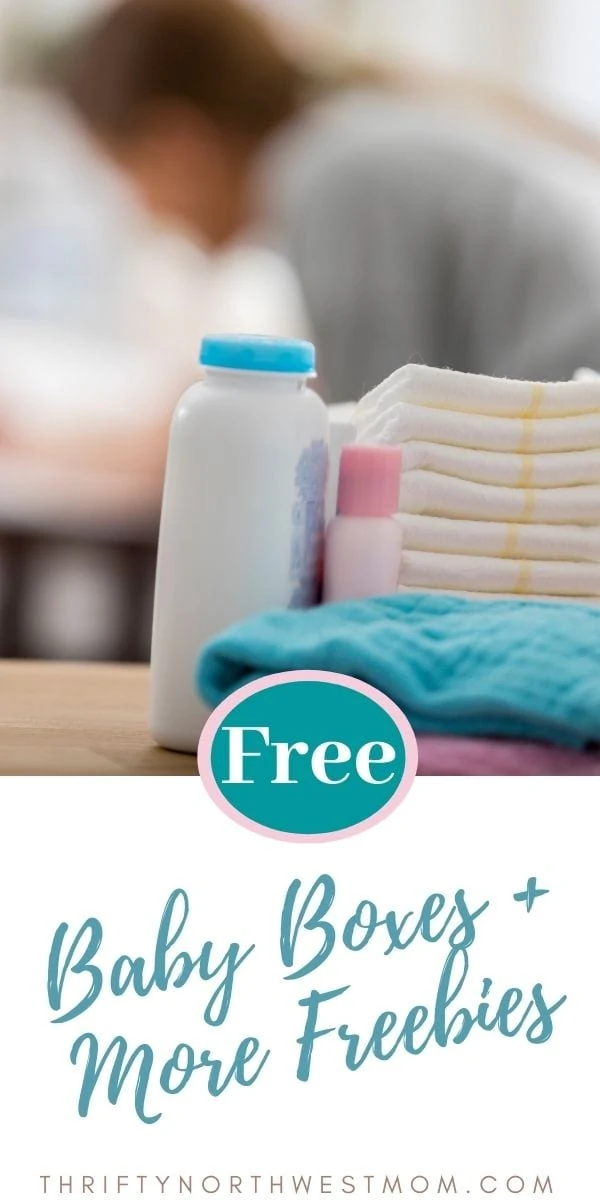 Free Baby Box With Baby Registry + More Baby Freebies!
Are you an expecting or new parent? If so, there are lots of ways to get a free baby items needed for your baby, including many options for free baby boxes. If you signed up for most of these offers below, you can get hundreds of dollars in free baby items too!
We have compiled a list of resources, with some ideas on where you can get free baby welcome boxes and free baby samples, to help you start things off prepared. Two main types of promotions you will find include:
Free baby registry box – these are offers you will get when signing up for baby registries (free to do) and are often the most lucrative offers. 
Free baby box samples – these are offers of various types of free samples, including free diaper samples, free formula samples and more, and they usually include high value coupons to help you save on future purchases too. 
Also, be sure to check our diapers and wipes deals round up here, for great deals on diapers and wipes too!
FREE Baby Boxes –
Here is a list of where you can get a free baby welcome box, at no cost to you!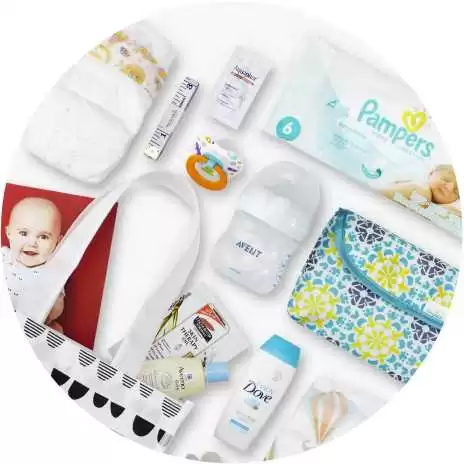 Target Baby Box – Free with Target Baby Registry ($120 Value)
Set up a free Target Baby Registry and get this Free Baby Box Welcome Kit with samples, coupons and more! The Target baby box is the highest value one we have seen, based on what they promote on their website, so I might start here! You pick this one up in store, after you qualify.
Amazon Baby Box – Free with Amazon baby registry
Get a Free Welcome Box Valued At $35 With an free Amazon Baby Registry. We share all the details on this program here.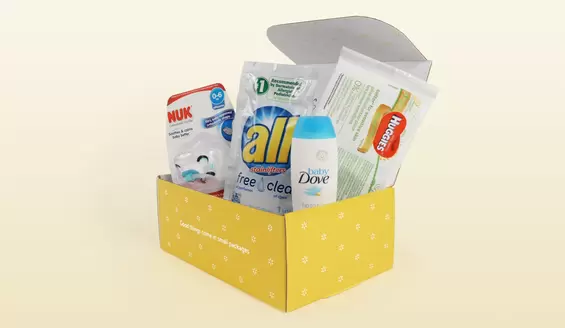 Free Walmart Baby Box (up to $40 value)
Walmart FREE Welcome Baby Box with Walmart baby registry! We have all the details on this offer here. This offer says it will give you a box of baby essentials worth up to $40.
Create a Buy Buy Baby registry and get a bag of free samples and coupons, as well as free registry guide (available to pick up in store). You will also get 15% off your registry items, and for each one who registers with us, you'll receive a reward of $25 off a $100 to use in-store.
Buy Buy Baby also has a really cool Trade in Tuesday program, where you can get gift cards to shop in store, by trading in baby items you are no longer using. I love this idea! Find a price list of items that qualify, and the corresponding value of gift card you will receive here.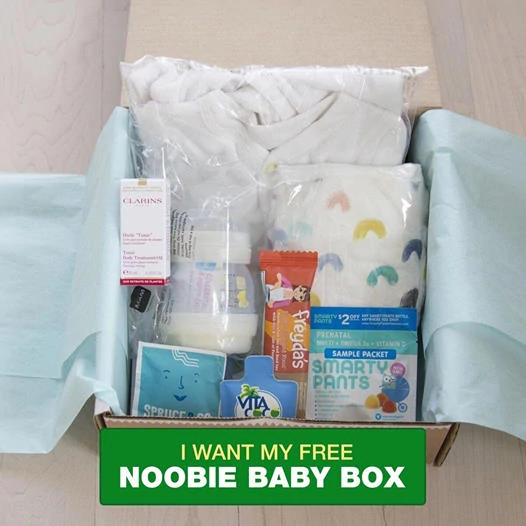 Free Noobie Baby Box – (pay shipping of $9.95 on this offer though)
Get a free baby sample box, plus a free pouch and more freebies with this Noobie Baby Box offer. There are a number of freebies you can get with these guys, but you will have to pay a shipping cost of $9.95 (which they will credit towards a future purchase too).
You can also refer your friends to earn to the free baby box offer, and get more freebies and coupons. For the first 5 friends you refer you'll get rewarded with limited edition On-the-go bundle with canvas tote and 2 pouches (value $24.95).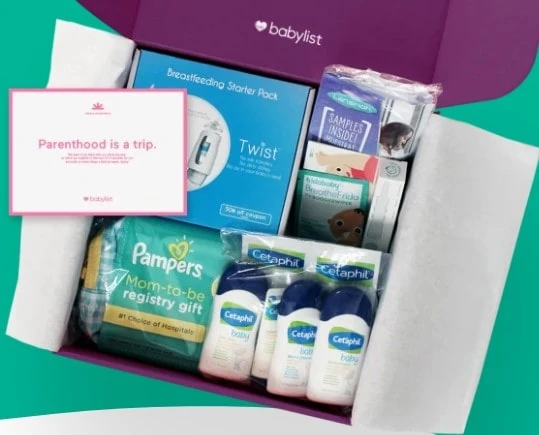 Babylist Hello Baby Box – 
Babylist offers a free baby box, when you sign up for their registry and make a $10 purchase here.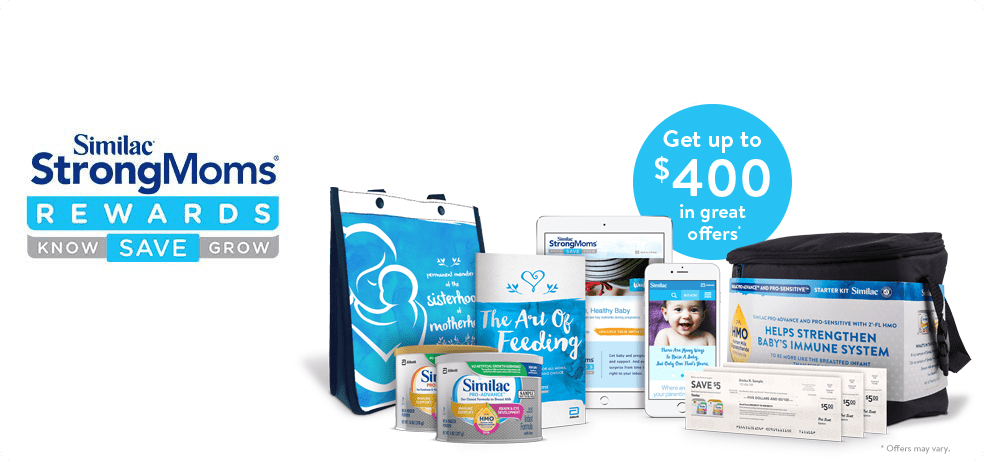 Similac Strong Moms Rewards Program
The Similac® StrongMoms® Rewards program offers personalized gifts and benefits, like free formula samples and baby formula coupons, along with nutrition advice and much more.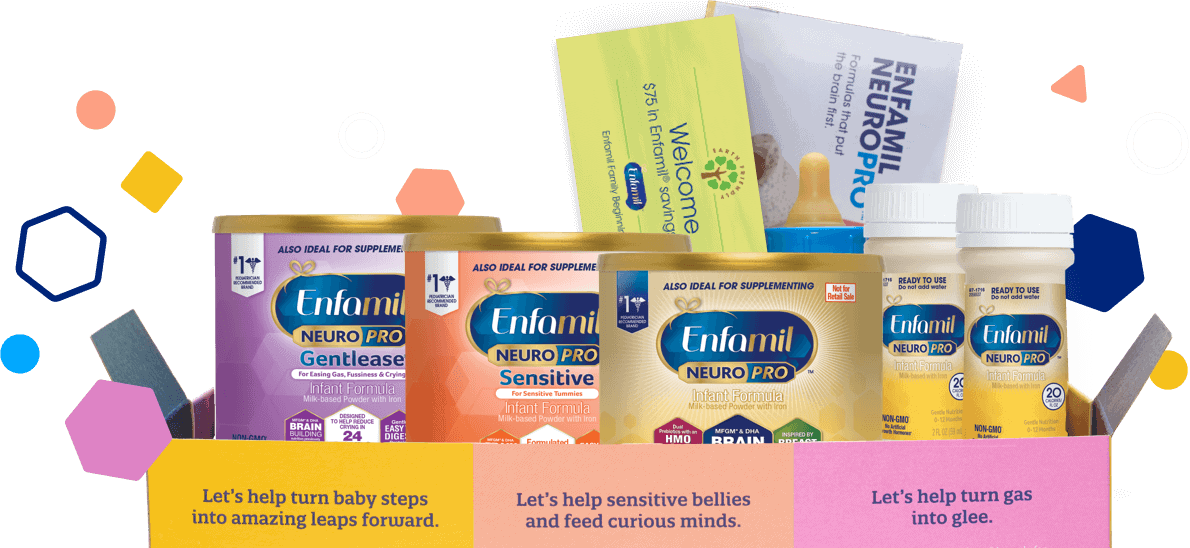 Enfamil Program for free samples and coupon
Join Enfamil Family Program, and get up to $400 in free gifts, baby formula coupons, baby formula samples, special offers and other savings.
Free Diaper Samples
Use Cashback offers to get free Diapers and Wipes.
More Baby Freebies:
Natures One Free Sample Program
You can sign up to get a free Formula sample here, just pay shipping costs of $5.95.
Local Buy Nothing Groups on Facebook
Be sure to join your local Buy Nothing Group in your area too. You can ask for things you need, and often times folks will offer up things they are giving away (like baby furniture or clothing).
Ask Your Doctors Office
Your doctors office, or hospital may have free diaper samples, formula samples, medicine samples, coupon savings and more that will help you with supplies for your new baby. Be sure to check with your doctor to see what they might be able to offer.
More articles you might like: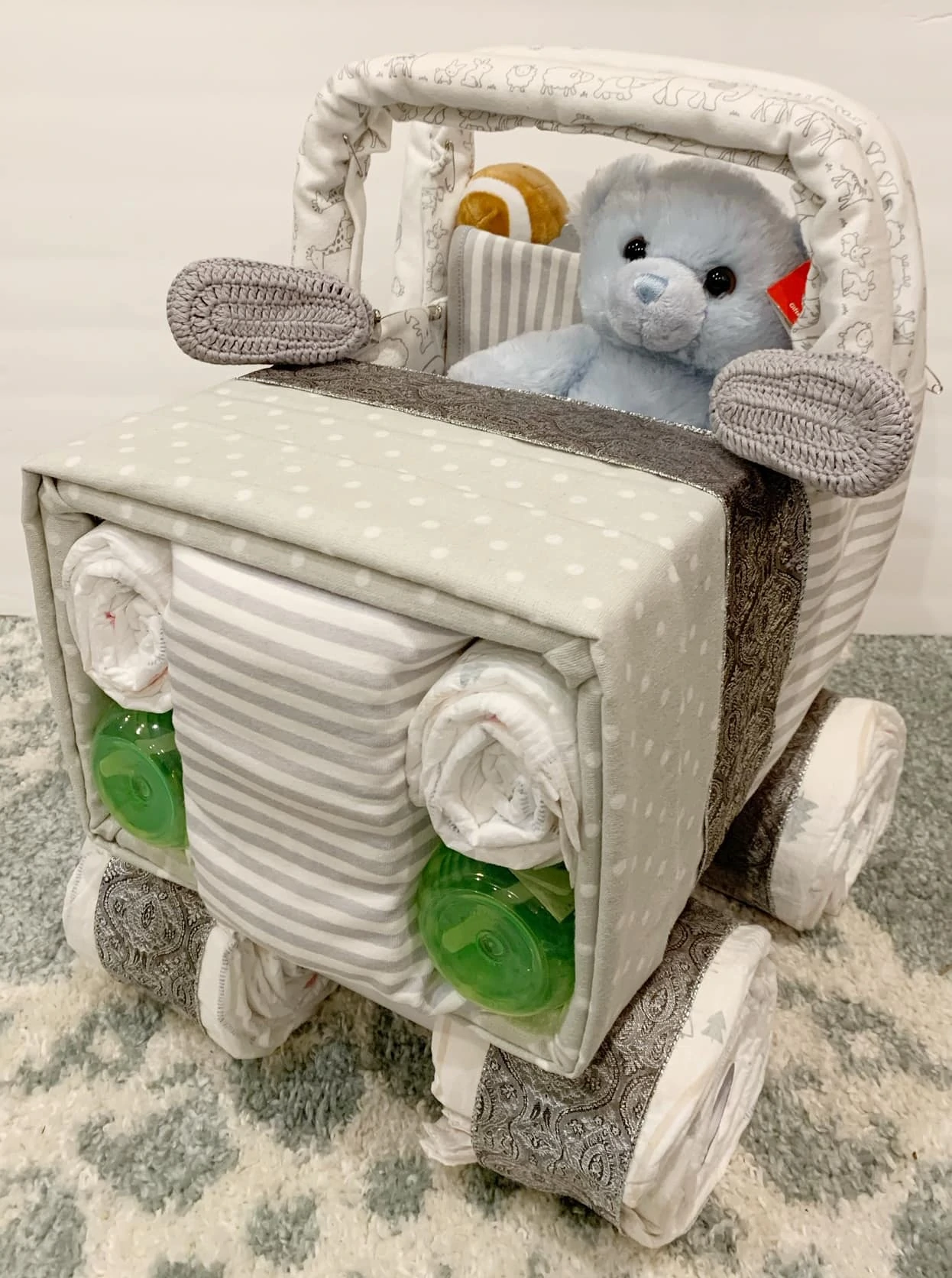 Weekly Round up of Best Diaper and Wipes Deals (In-store and online)