Sign up for Amazon Baby Registry – Get Freebies + More Perks!
Are you or someone you know expecting a baby? If so, here is a great way to get some useful freebies, plus some great savings on the baby items you will need too. Sign up for the Amazon Baby Registry. It only takes a minute and there are many useful perks.
The perks of the Amazon Baby Registry are great! Once you sign up, the offers are savings that expectant moms will find useful! With over 270,000 baby items available, your registry is sure to be stockpiled with everything you need for baby and all at great prices.
One of the best parts is that the Amazon Baby Registry serves as a universal registry. This means you can add anything from any site to your registry and on any device, so it's a great way to stay organized while you are preparing and planning, as well as share with others how they can best help you prepare!
Free Welcome Box with $10 Purchase
The Welcome Box for the Baby Registry is back & this is a $35 value. All you need to do is create a baby registry & spend at least $10 on your registry. When your $10 in purchases shipped, you will then qualify for a free baby box valued at $35.
Here's how it works:
Create your Amazon baby registry
Add items to your registry
Place an order of $10 or more from your list
Once your $10 in purchases have shipped, go to your Amazon Baby Registry page & check the "Status" (the $10 threshhold can be met by other people purchasing off your registry, or if you do (and is before tax and shipping costs).
If the Baby Registry box is still in stock, you can then click the "Claim Now" button to automatically add it to your cart
Use the $35 promotional credit to "purchase" the box so you won't have to pay a thing.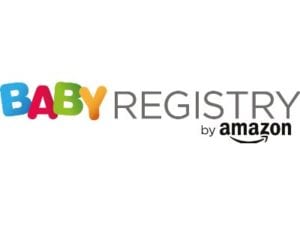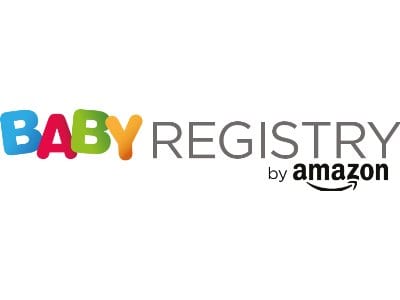 Here are some of the perks you will find with registration:
Prime members get 15% off (everyone else gets 10% off) completion discount for anything not purchased within 30 days of your due date. Details here.
Group Gifting (new feature) – Allow multiple people to contribute towards bigger gifts by enabling group gifting.
There is a 90-day return on most items purchased
Add products to the registry from any website
Plus if you enroll in Amazon Baby Registry you could win up to $2,000 toward your baby registry. For all the rules and regulations check it out here.
Prime members will get a free baby welcome box
Family Members will get 20% off diaper subscriptions
Get great discounts and deals if you or anyone you know is expecting a baby in the next year so tell all your friends!
To get started and enjoy the best deals from Amazon here are the steps to get started.
As a Prime member you get extra deals on your baby registry. So for starters creating an Amazon Prime Account is a must! You sign up you can also enroll in Amazon Family and enjoy a 90-day FREE trial of Amazon Prime.
2.  Sign Up For Your Amazon Baby Registry
Click here to visit the Amazon Baby Registry site to start your registry.
Jump start your registry by adding an item from every category to your registry and clicking the ADD To REGISTRY option. The fastest way is to click on "Mark Items Complete" and then select all for each category.

3. Qualify For Your Welcome Box
You qualify for your Welcome Box once a purchase of $10 has been made from your registry. Checkout with a purchase of at least $10 and unlock your FREE Welcome Box option! It sounds like (from folks who have got their free boxes) that it comes with full size products! Boxes vary but many have come with popular brands like Burts Bee, Babyganics and more. It looks like a great freebie!
Once signed up you can add all of those must haves for baby into your registry wish list!

FREE Amazon Baby Welcome Box With Any Purchase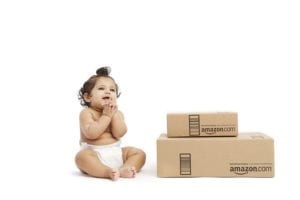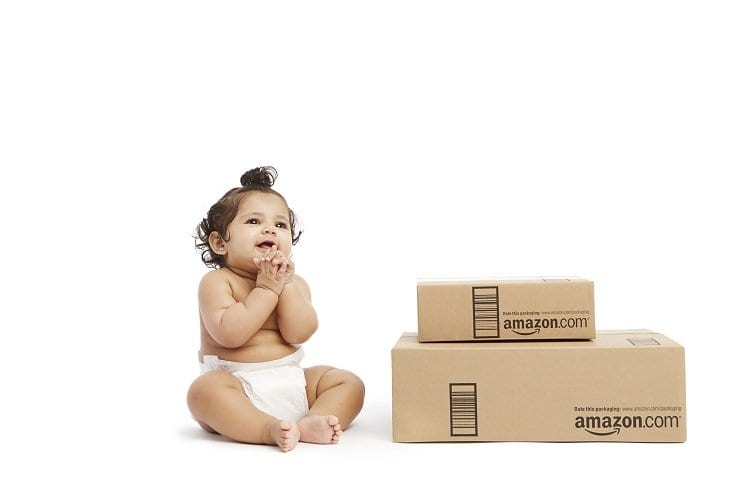 Save 20% on diaper subscriptions for baby
Plus, be sure to follow our Diaper Deals post here. We update it weekly with the best Diaper deals from Amazon Family, as well as in store!