Things To Do In Lincoln City Oregon For Families!
This post may contain affiliate links and I may be compensated for this post. Please read our disclosure policy here.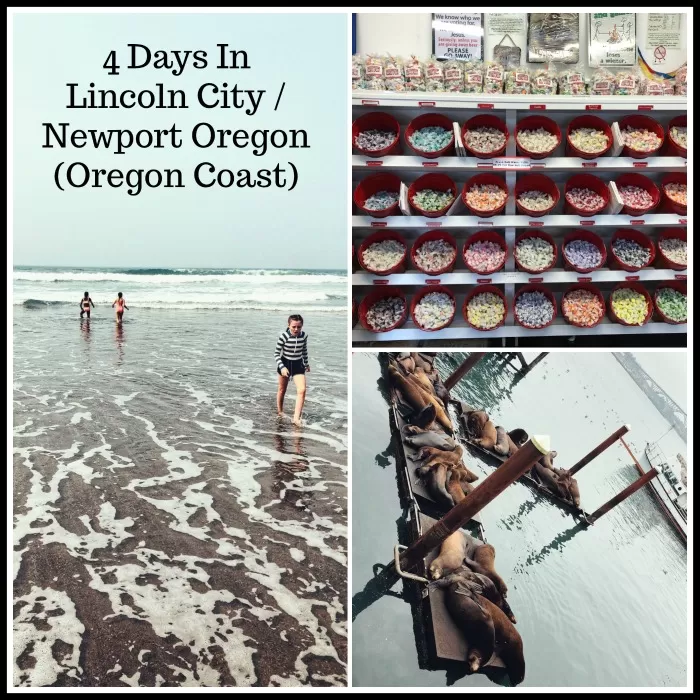 Explore Lincoln City and Newport Oregon with Kids – What We Did on a 4-day Trip!
I love the Oregon Coast, there are so many beautiful spots to explore and relax at. One area we love to spend time as a family is the Lincoln City and Newport Oregon areas. We always make it an adventure, planning the best route to see things on the way there or the way back. And then once we have arrived, I love the mix of the relaxed feeling being near the ocean gives me, as well as some of the good old fashioned beach vacation activities available to enjoy. There is plenty to get out in nature and explore, or just take easy walks along the long stretches of beautiful sandy beach areas.
We have made a few trips down to this area over there years, and have loved each one. Here are some of our favorite things to do when visiting the Lincoln City and Newport areas with our family. We recently took a 4 day / 3 night trip down with the kids, and these are the activities we filled our time with. It was enough to keep us busy, but also left plenty of time to relax and enjoy some board games back at the beach house we rented. The kids had a great time, and for me it transports me back to many memories of visiting the ocean when I was young. We had a great time!
Let us know if you have favorite things to do in the area that we missed.
Lincoln City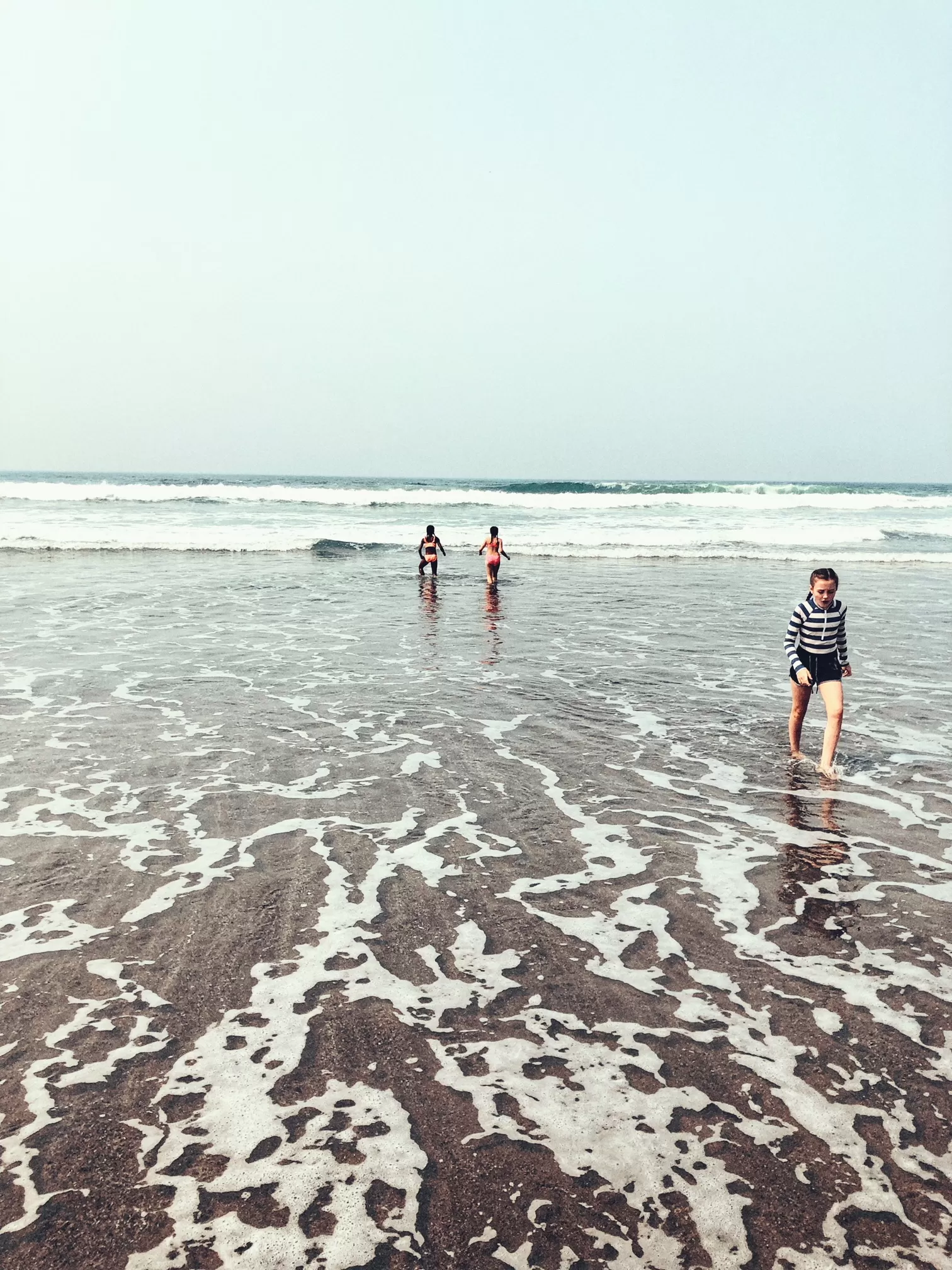 The Beach – We enjoyed the beach each day we were there. The beach house we stayed in was a couple of blocks from the beach (a nice walk) and so we made a couple of trips down daily. It was so convenient to stay in walking distance to the beach, and even more convenient to rent a beach house where we had lots of space to sprawl out at the end of the day. The sand was soft, the waves majestic, the ocean sounds soothing and sunsets beautiful. We were fortunate enough to have an 80+ degree day while we were there, and took advantage of that warm weather to swim in the ocean and build sand castles for much of the day.
Other days where it was windier we flew kites, and enjoyed leisurely walks along the shore. There was even a park about a block down the street that the kids could play at. Here is a fun tree the kids found to climb on.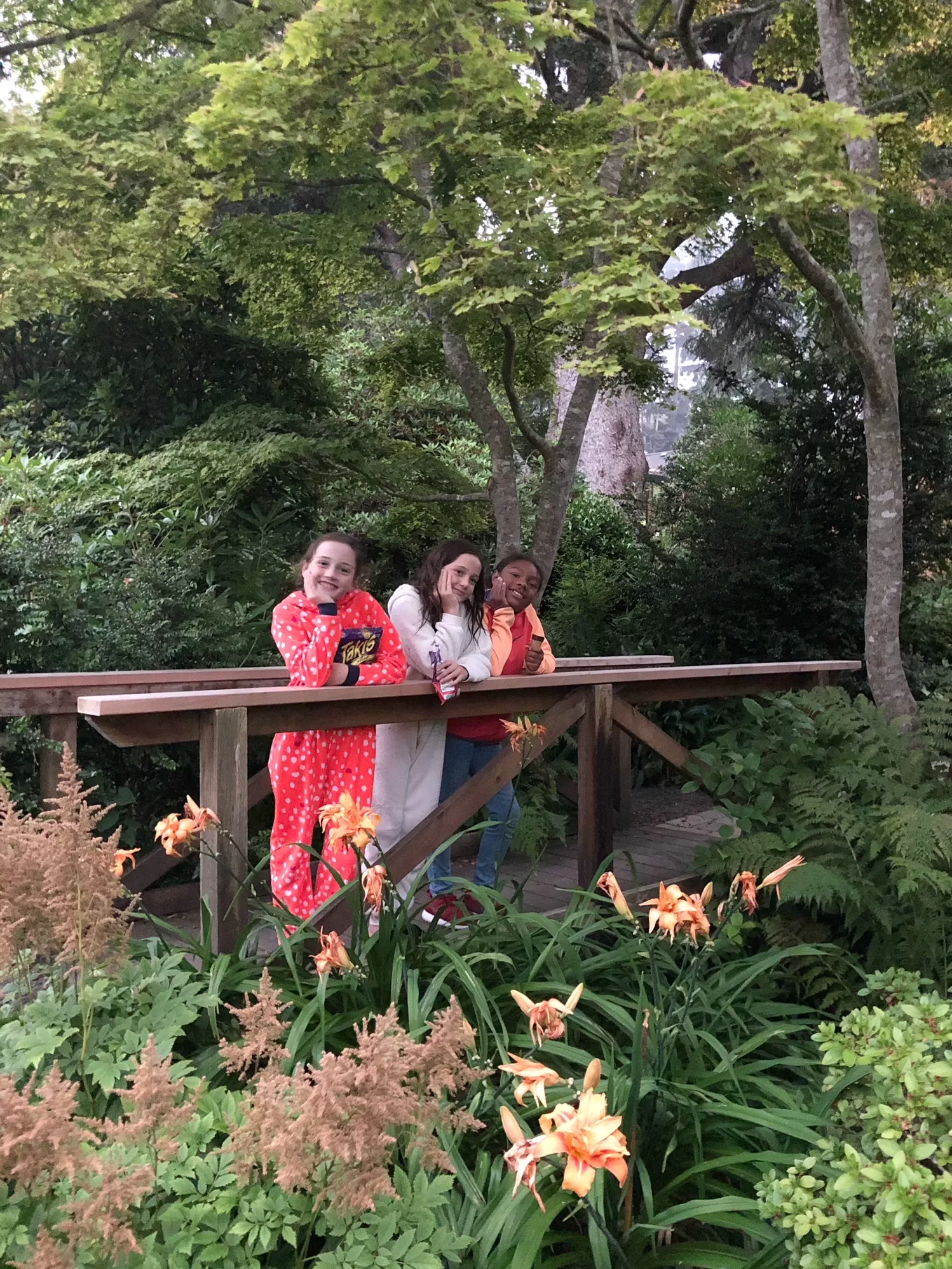 The Connie-Hansen Garden – A short walk away from the beach house we stayed in, was the Connie-Hansen Garden. It is free to explore (donations accepted), and we loved to do morning and early evening walks through the gardens. It is a small garden, but has some nice gravel trails and was a pretty place to just meander through!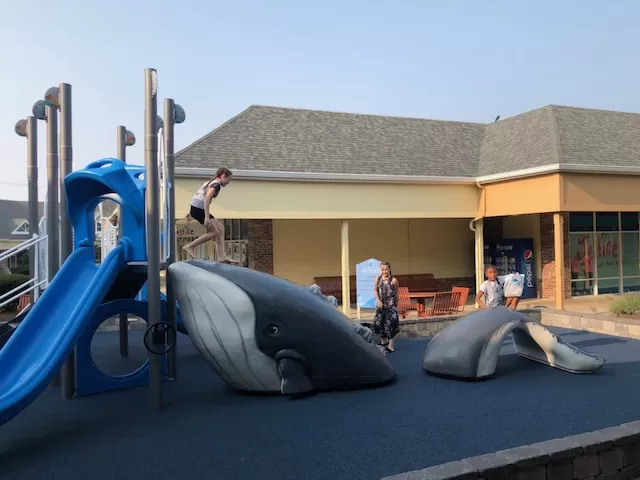 Lincoln City Outlet Malls – There is a fun outlet mall right in Lincoln city, that we spent some time shopping and playing at. It includes a North Face Outlet store, where we found some fantastic deals on coats for the kids for the school year. There is a small, but fun, park for kids to play on there as well.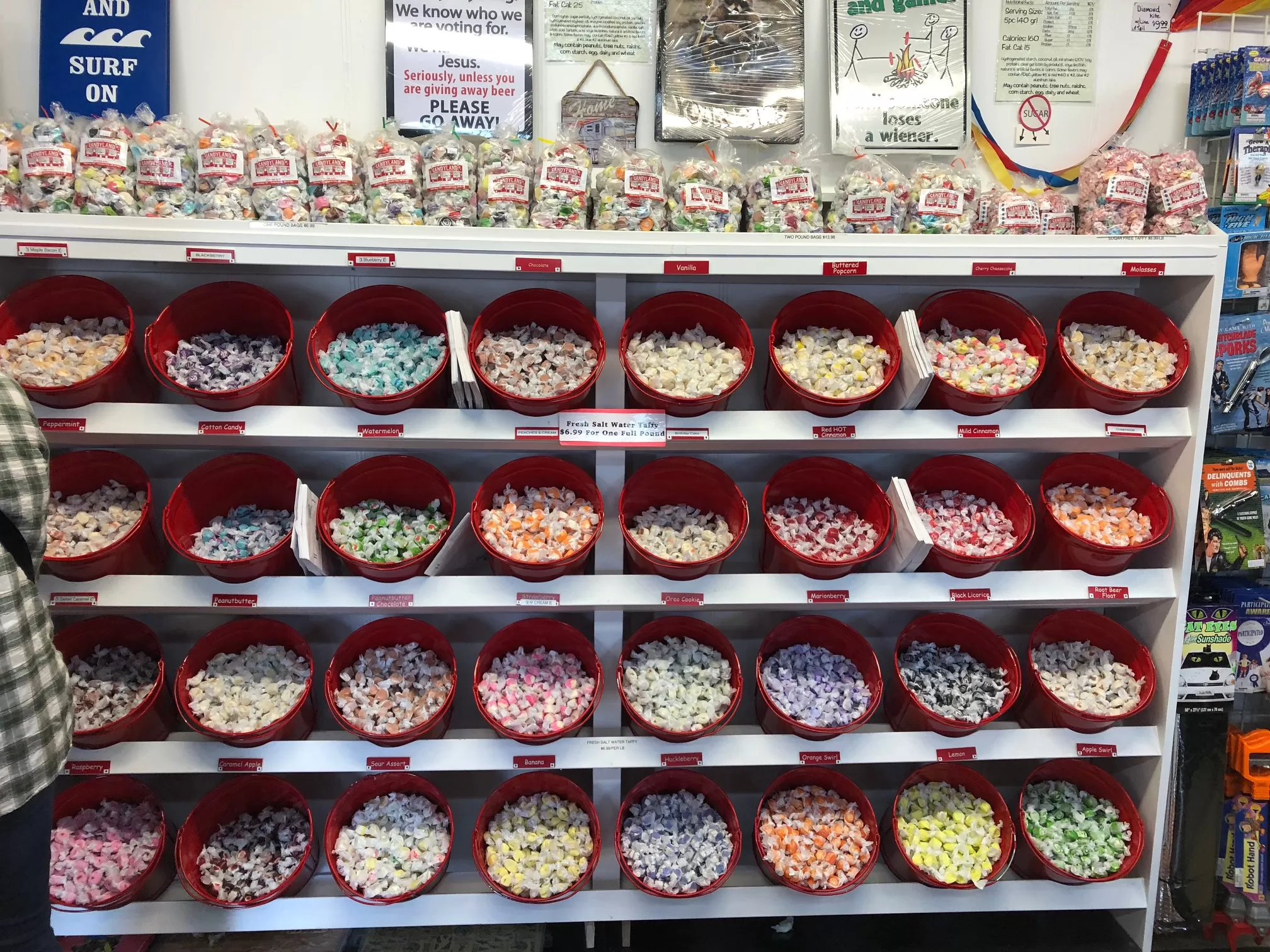 Candy Factory in Lincoln City – we had to stop here for the kids. It might be considered a bit of a tourist trap, but if you love some of the old fashioned candy you get from seaside towns (like salt water taffy and peanut brittle) this is a fun place to get it.
Arcades – After a trip to the outlet mall we took the kids to enjoy some good old fashioned arcade games.
We went to Game Over Arcade, which was not far from the house at all. It was fun to find an arcade that still takes quarters, and introduce my kids to some of my childhood favorites like Donkey Kong and Pinball machines! This spot is family friendly until 9pm. I did find out after the fact that the Chinook Winds Casino has a large arcade that is kid friendly too. We really did enjoy Game Over Arcade, but I do think the kids would have enjoyed the casino one more as you earned tickets for prizes and it appears to have more of the games they are used to. That is one we will have to add to our bucket list for next time.
If you want to get out and explore nature more, there is a local lake called Devils Lake that is close, and gets great reviews, and this beautiful suspension bridge up at Drift Creek Falls Trail (but the Falls are a longer trip so we ran out of time before being to explore this – but it is another one on my bucket list for next time).
If the ocean is not enough water fun for you, you might want to also check out the Lincoln City Community center, which has a water slide, rock climbing wall and Olympic size swimming pool to mention a few things.
Depoe Bay –
Depoe Bay is about 20 minutes from Lincoln City on the Coast, and you will drive through it if you head to Newport. It is a beautiful area and has a strip full of shops and restaurants you can explore. There are also many beautiful natural areas, like the nearby Devils Punchbowl State Park Natural area or Cape Foulweather.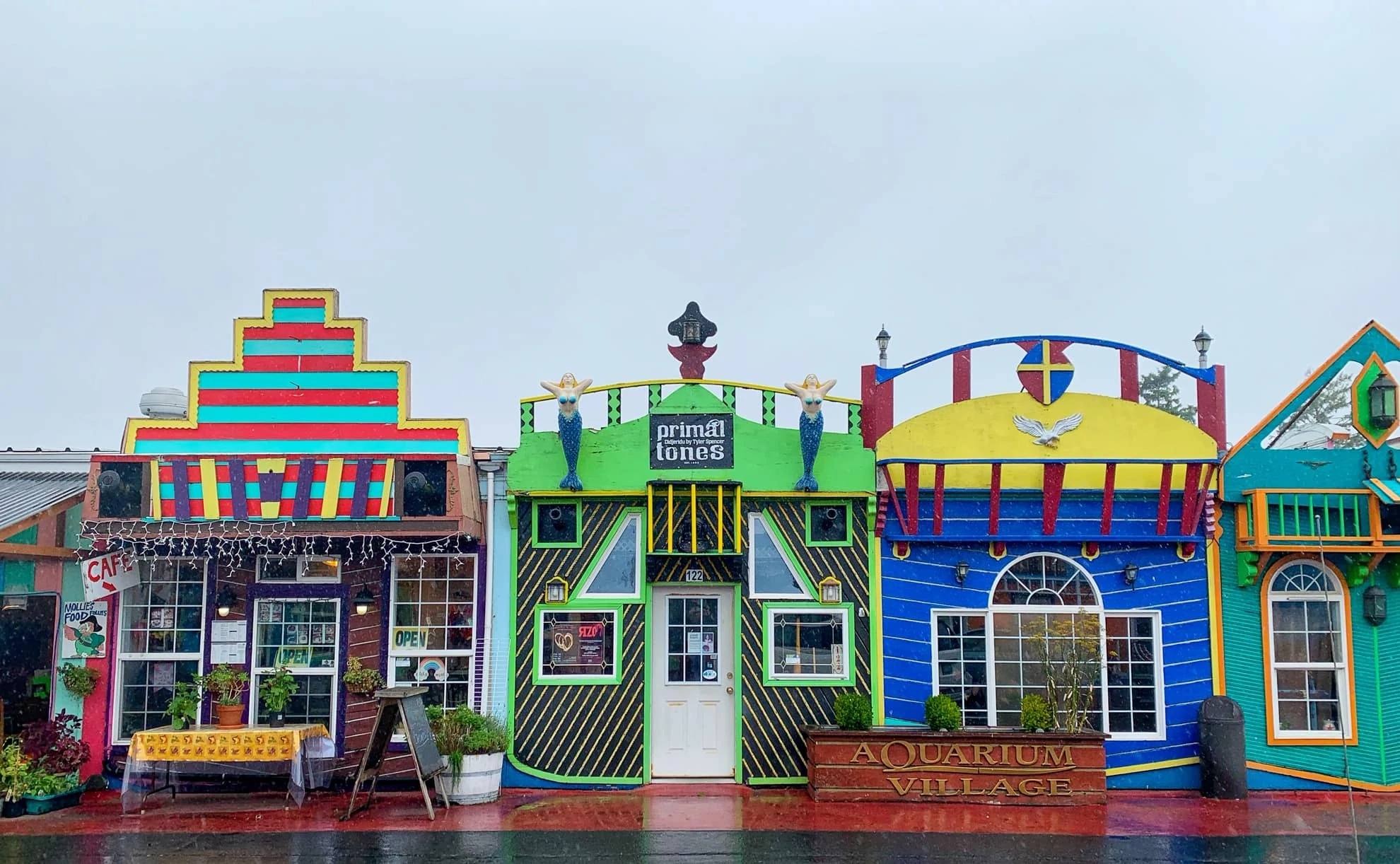 Where to Stay in Lincoln City, Oregon: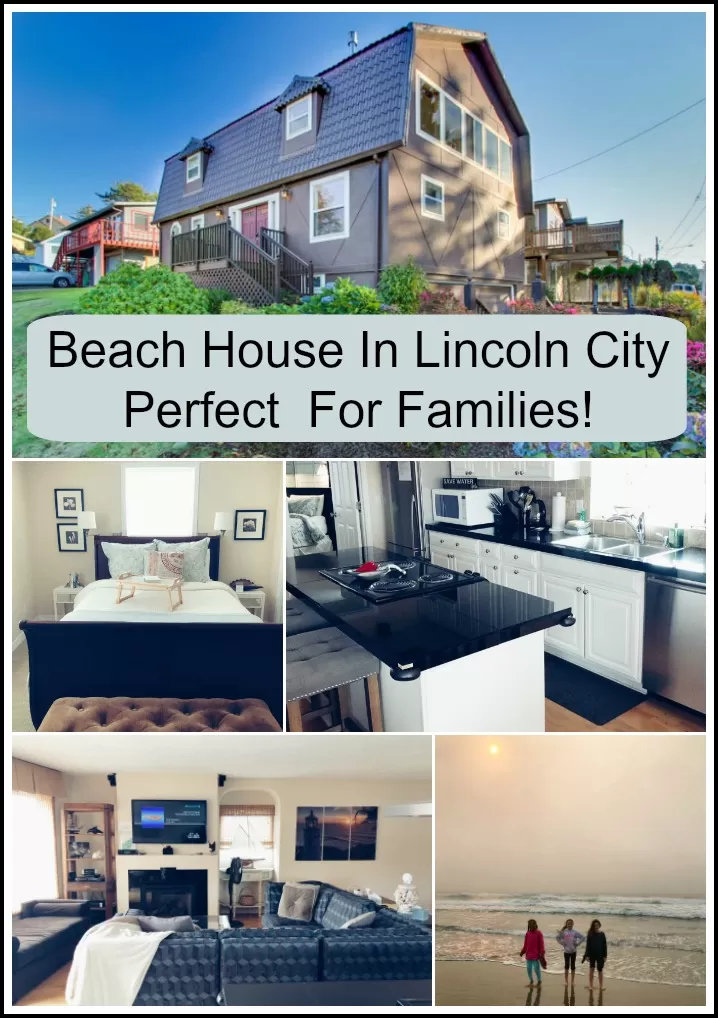 We have stayed in a handful of spots in this area, ranging from hotels to house rentals, and our favorite spot by far has been this beautiful beach house, in walking distance to the stores and beach. My kids still talk about this stay, and ask if we can go back!
However, there are many options in this area, for lots of different budgets too.
Getting There:
The most direct route to Lincoln City from the Seattle area is just over 5 hours. From Portland it is around 2. If you want to travel down the coast line, it can take as long as you want depending on where you stop and for how long.
Our previous trip, we worked our way up the Coast, and that was fun. This trip we planned the way down around a visit to the Tillamook Cheese Factory, and the way back around a trip to the Wings and Waves waterpark in McMnniville.
Here are some of my suggestions after making this trip a handful of times in the past two years.
Tillamook Cheese Factory Tours – Tillamook is about an hour North of Lincoln City, this is a fun stop to consider working into your trip if you are heading to Lincoln City from the Puget Sound area. The Tillamook Cheese Factory Visitor Center is a popular destination, and so plan for crowds (especially now that they have opened their newly remodeled center. We also love to head down to Oceanside (its on the coast in this area) and there is a fun beach there that you can walk through a rock. My family often stops in here for some beach time and we are never disappointed.
McMinnville (Oregons Wine Country) & Evergreen Wings and Waves Water Park – This is also about an hour inland from Lincoln City, and is a fun option to build into your driving trip either to or from Lincoln City.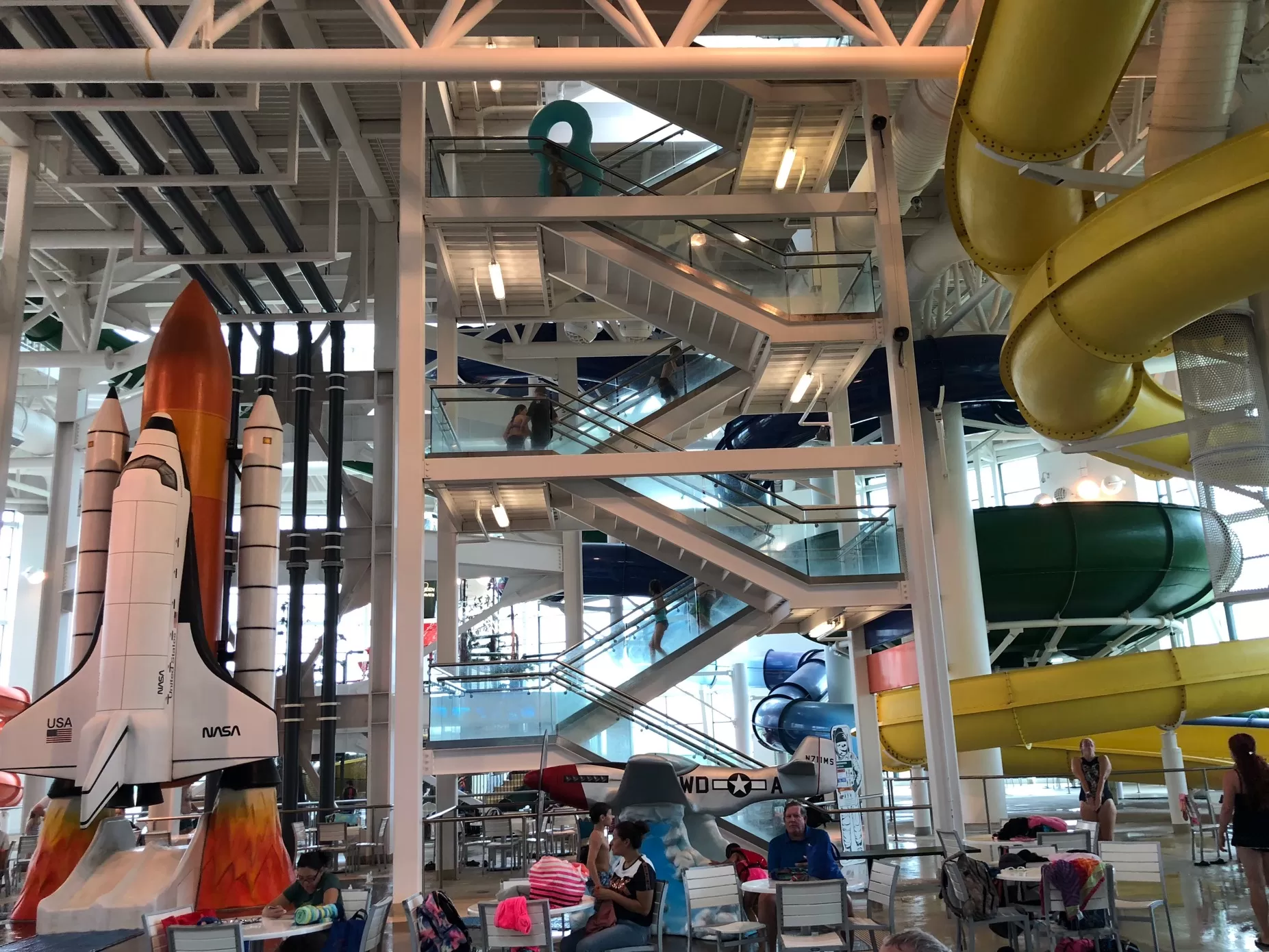 We decided to stop at the Wings and Waves Waterpark on our way home from our trip, and enjoy the day at the waterpark, and then topped it off with lunch at McMenamins before driving the rest of the way back to the Seattle area. This worked out really well for us, and made us feel like the drive home day was really part of the vacation.
The I-5 Route (shortest, but still places to stop and have fun):
From the Pacific Northwest area there are a couple of routes you can take. You will want to decide if you want the shortest route (down I-5 and then cut across in the Portland area), or the more scenic route, taking Hwy 101 down (you can cut over near Olympia). We had just done the drive up Hwy 101 last summer, so we decided to drive down via I-5 and cutting over at Tillamook to enjoy the Cheese Factory tour. Then on the way back we cut over to McMinniville to enjoy the waterpark and then hit I-5 after that. Neither of those routes added too much extra time onto our trip, but we were able to make both travel days fun days by adding an excursion on to each one.
To cut up the 1-5 part you can consider stopping at these spots that are right off of I-5, so are easy to visit:
The Nisqually Wildlife Refuge
Tumwater Falls
McMnamins.com Kalma Harbor Lodge
Taking Hwy 101 down (the scenic route)
If you do plan to head down the coast, be sure to check out our post on Seaside Oregon here, as it may be a fun place to stop for lunch and some fun. Astoria and then Seaside are fun to check out. Checking out Haystack Rock in the Cannon Beach area is also a beautiful stop.  There are many vistas you can pull out to get pictures on the way too. Generally after the Cannon Beach/ Manzanita area we generally stop in Tillamook for ice cream and cheese samples at the Tillamook Cheese Factory (warning though, it was super busy this last time). In this area the 101 turns in-land. If you want to stay on the coast line you will need to cut off to Hwy 1.
Those are just a few ideas of how we like to travel down, so pick and choose what your family loves and make the road trip a memorable one. If you have favorite places you like to stop along the way, we would love to hear those!
More Articles You Might Be Interested In: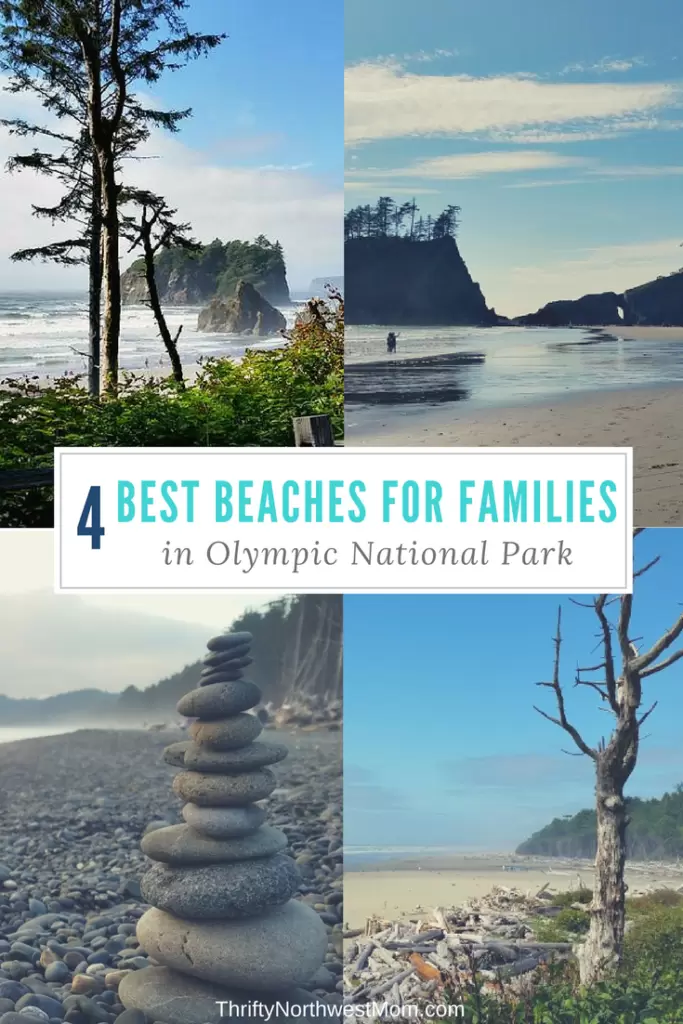 If you love the beaches of the Northwest, you might also want to check out The 4 Best Beaches for Families in Olympic National Park and Where to Stay too!
 Family Weekend in Seaside Oregon
And find more of our favorite Oregon Getaways here!