Salishan Coastal Lodge Resort (4-Star Resort)
This post may contain affiliate links and I may be compensated for this post. Please read our disclosure policy here.
Salishan Resort on the Oregon Coast
The Salishan Resort is on Groupon right now, for as low as $126/nt (this resort does charge a $35/nt resort fee).
You can also find this resort on Travelzoo – get a 3 night stay for $399 now thru June – that's $133/nt! And fully refundable! That includes a $25 /night resort credit ($75 total) – this credit can be used for meals or activities (golfing, treatments at spa, aerial park activities, etc). You will also get a waived resort fee ($35/day), which covers the private beach access & welcome drink when you check in. There is also a waived pet fee, so this is a dog-friendly location with no extra fee with this offer!
*********************
It has been a number of years since we stayed here (they have since remodeled it), but my family bought a deal on Groupon, and had a blast. Although it has been years since we stayed here (and I can't wait to get back and check out the remodeled resort), we have spent a great deal of time on the Oregon Coast in this area, and just love all there is to do here.
It is a woodsy feel at this resort, with rooms nestled amongst the trees. I loved this feel being in the Northwest. It was cozy, as well as plush.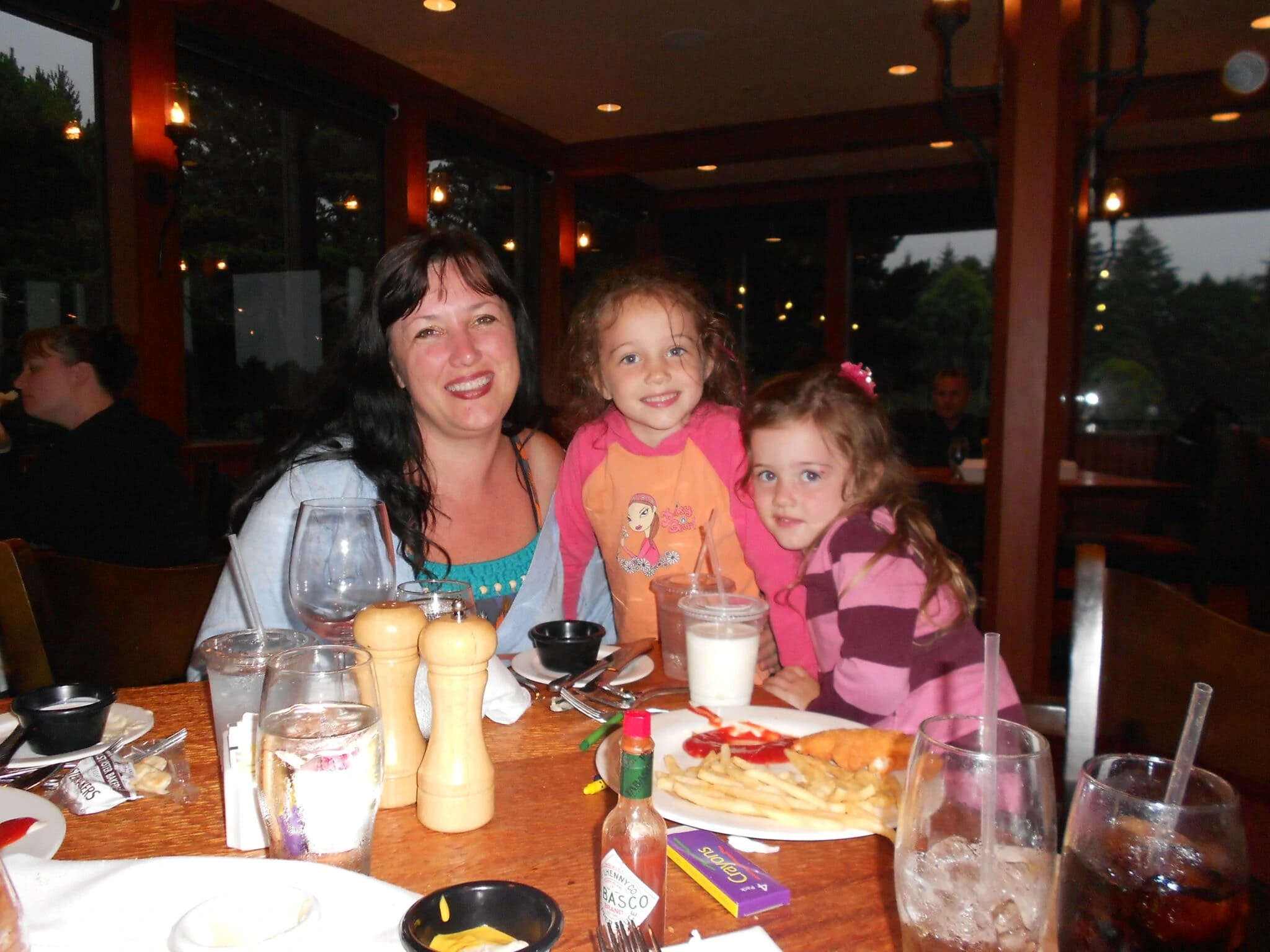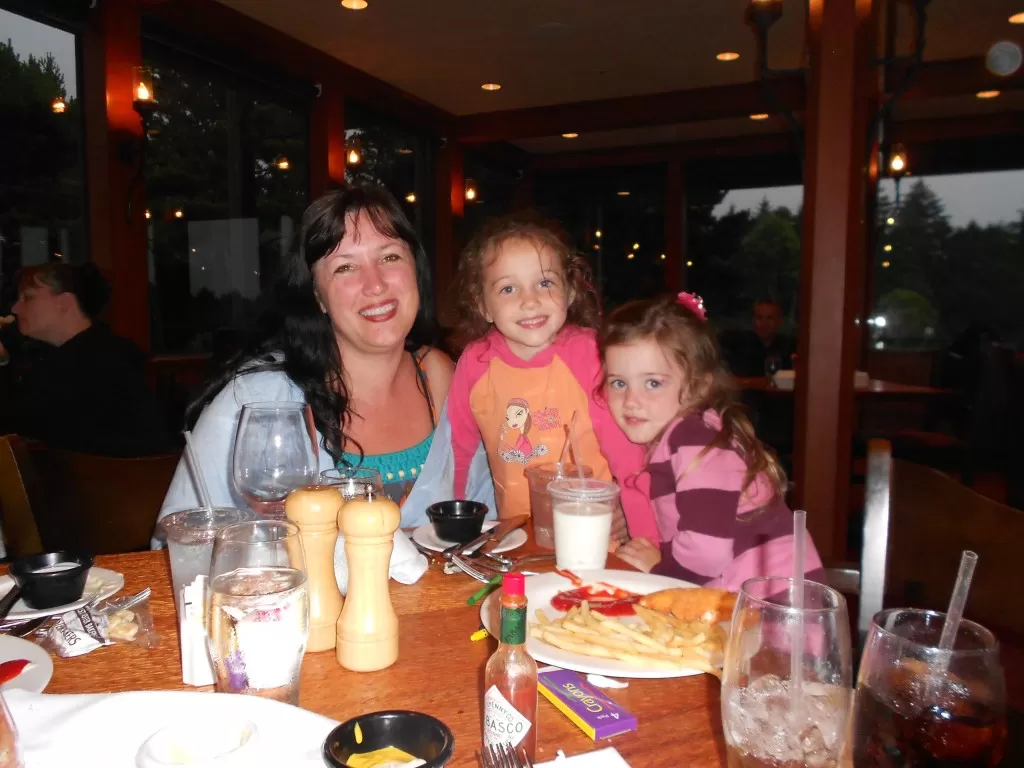 My kids loved the restaurant onsite!
It looks like they have added a number of restaurants & market places onsite since we visited. Cannot wait to check those out when we are able to return.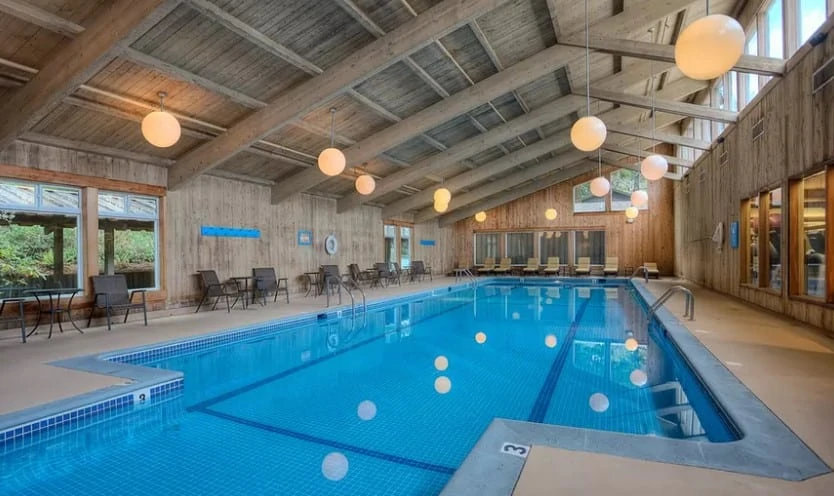 Things to Do at the Salishan Resort:
The swimming pool and hot tub are indoors (they used to be open 24 hours a day, but with COVID you will need to call and check if it will be open for your stay dates, and it is usually done by reservation now). I loved this pool area, as it is very large and open feeling, and went with the lodge feel of the resort in general.
They have offered a ton of new amenities since we stayed, that I cannot wait to get back to experience. These are things like an Aerial Park and Pump Track!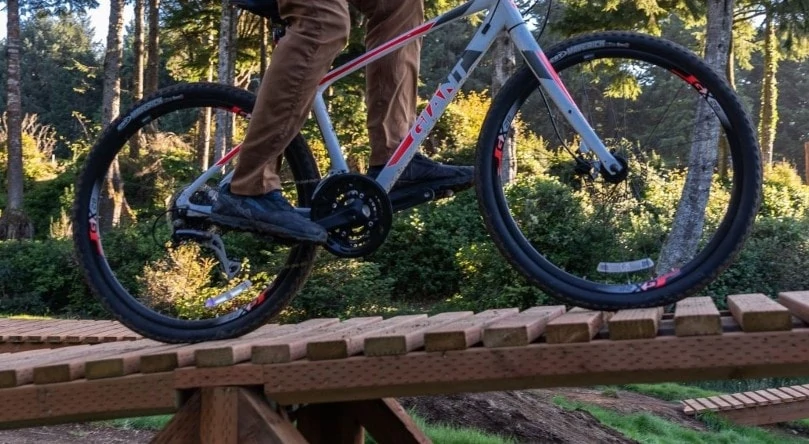 The pump track is free with your own bike, or you can rent bikes on site (must be 12 and older to use).
In addition to those, there are so many other wonderful amenities for families to enjoy:
They also offer complimentary bikes, hiking trails, outdoor lawn games, firepits for smores, and so much more.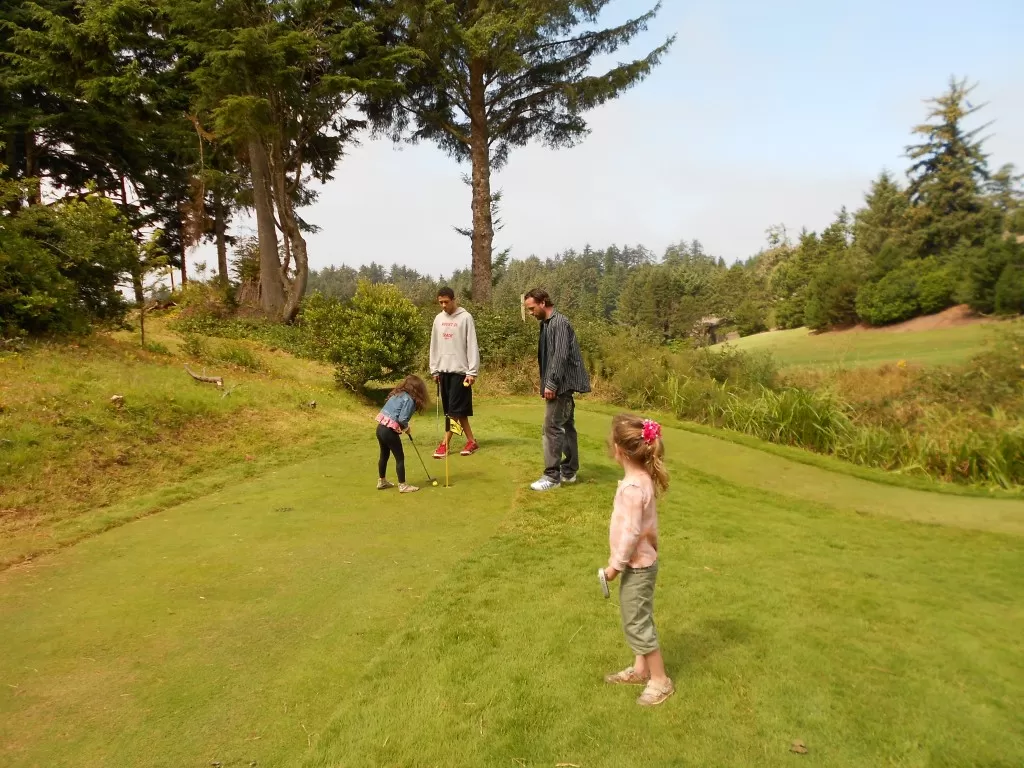 They offer a full golf course, chipping greens or driving range too, for golf fans.
You can check out the Salishan's Things To Do Page for ideas on what to do if you head down for a more extended vacation.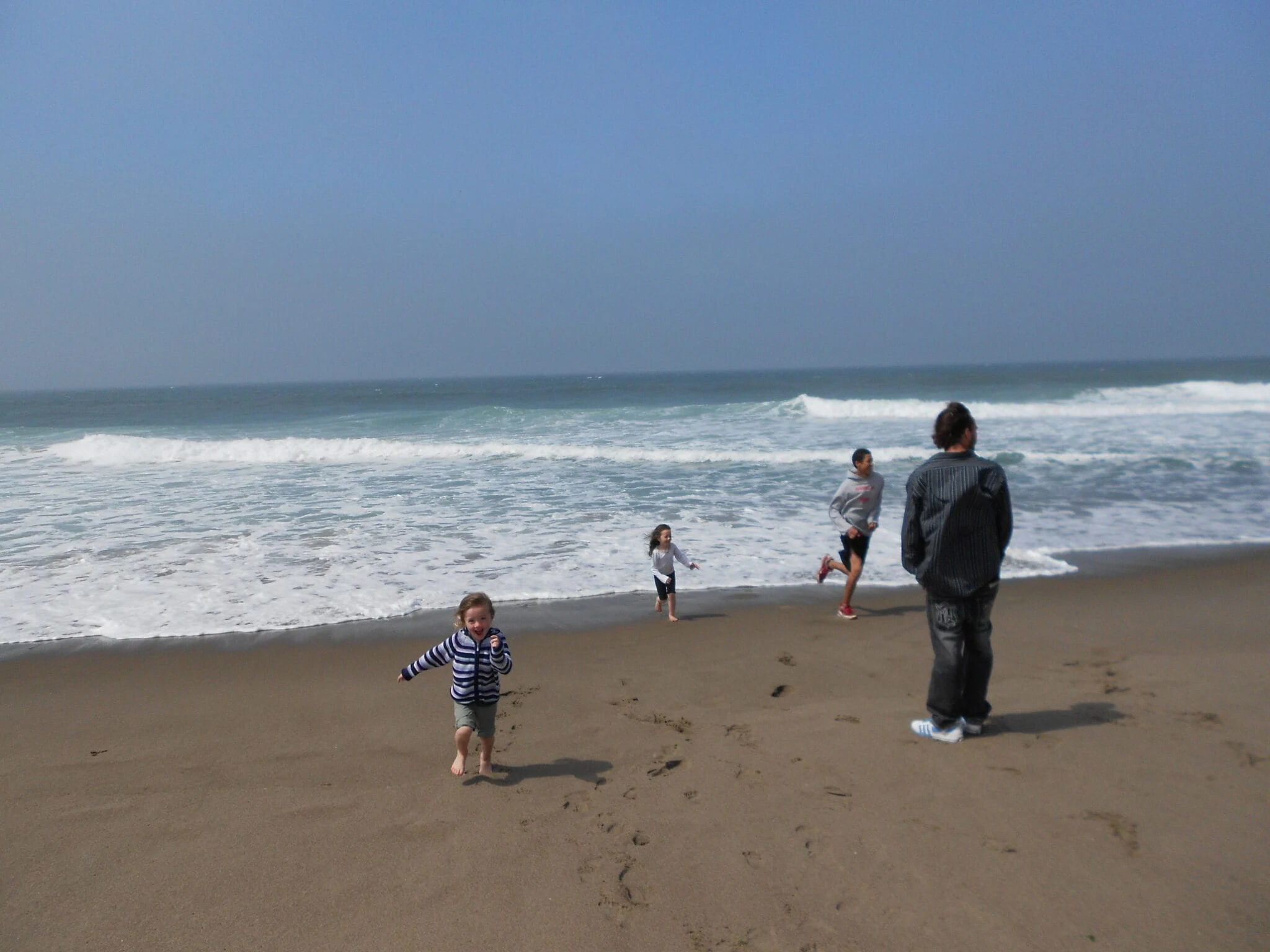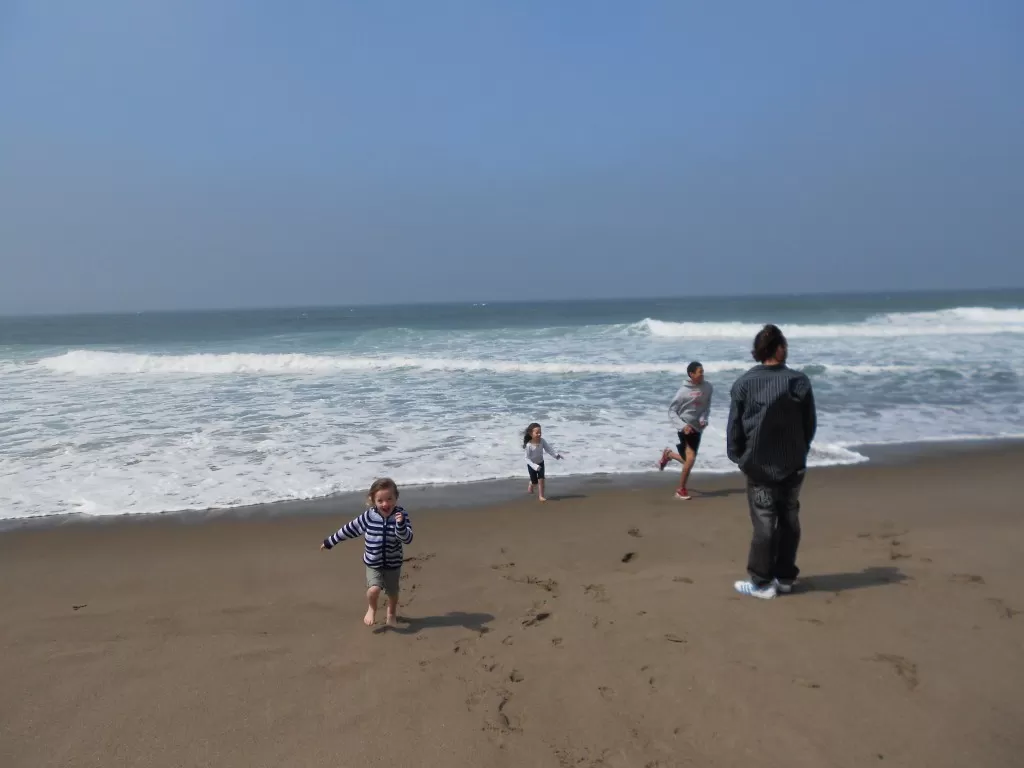 Private Beach accessible via walking paths (long walk)
Where the Salishan Resort is Located:
It is located on Gleneden Beach, and you do have access to the beach (via a bit of a walk). It can be windy in this area, so pack accordingly – but it is a beautiful stretch of beach. Although Gleneden Beach is a small area, it is in easy driving access to spots like Newport Beach (one of our favorite areas) and Lincoln city for plenty of family friendly activities to enjoy beyond the resort.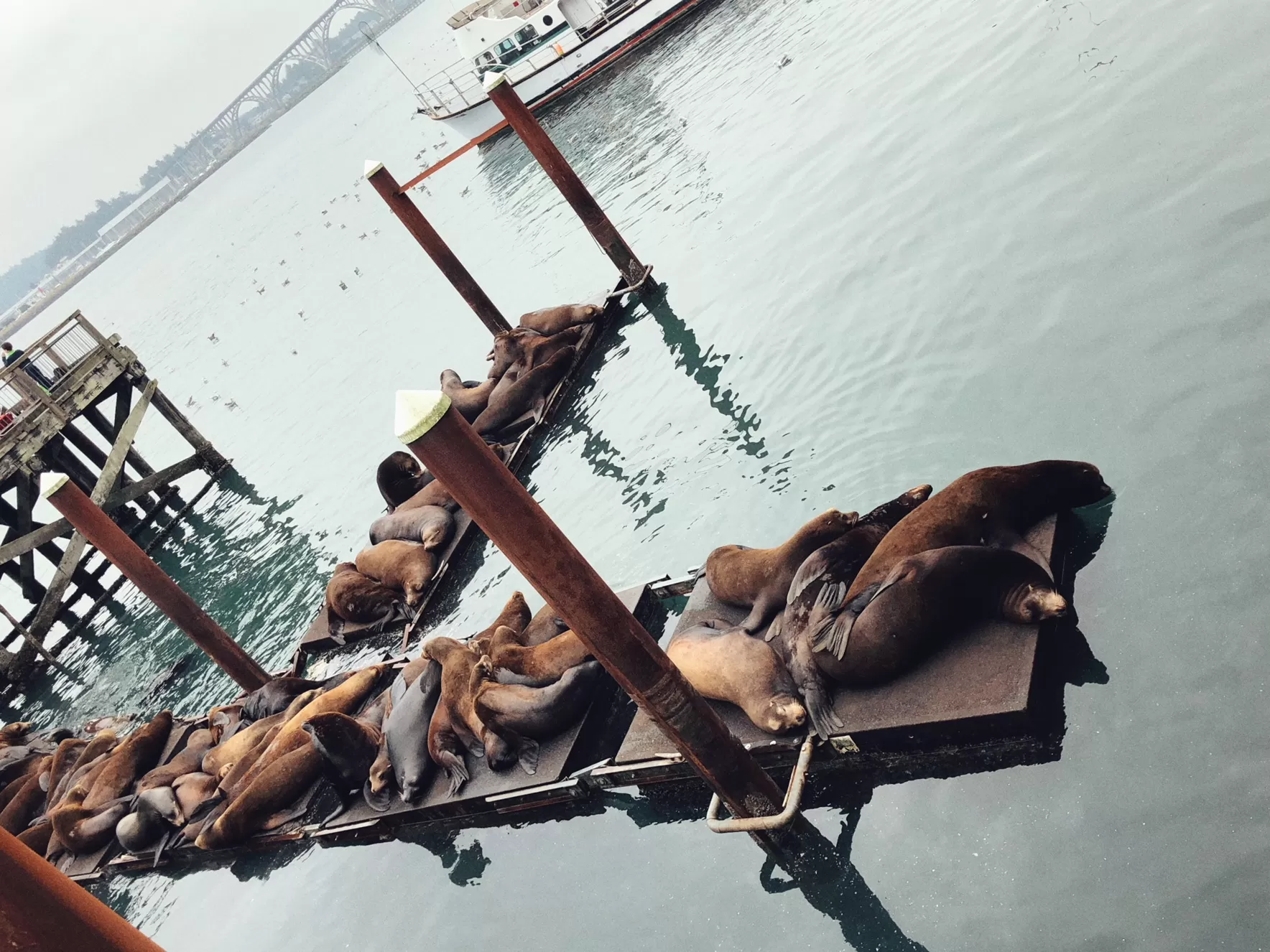 Devils Punchbowl is also nearby. If you are looking for natural wonders, this is a spot you will want to add to your visit. You can explore tidepools for marine life, visit caves, waterfalls and more here.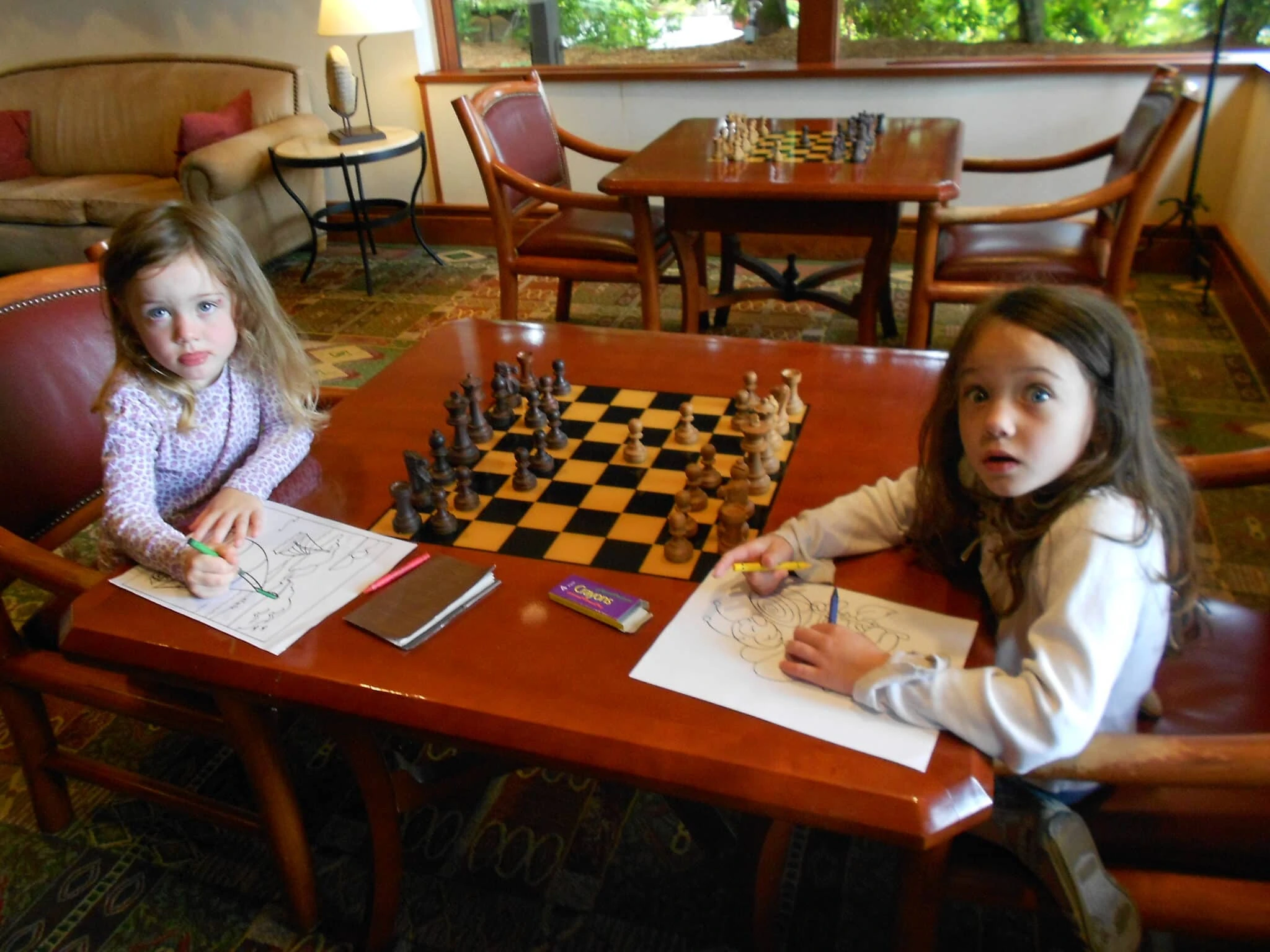 Complimentary games in the lodge (and the restaurant brought my girls out coloring pages – I think my daughter thinks she got caught doing something she was not suppose to :)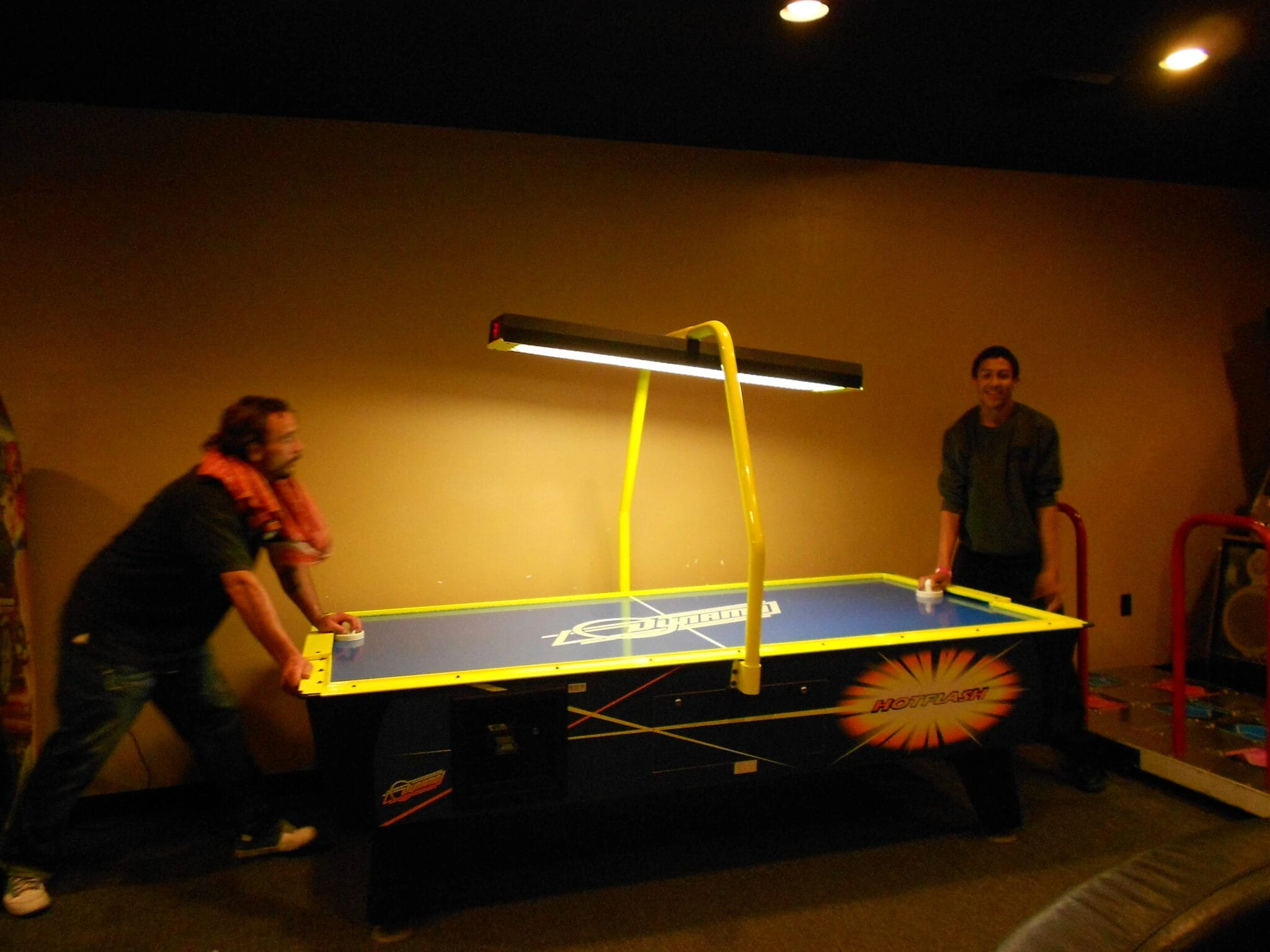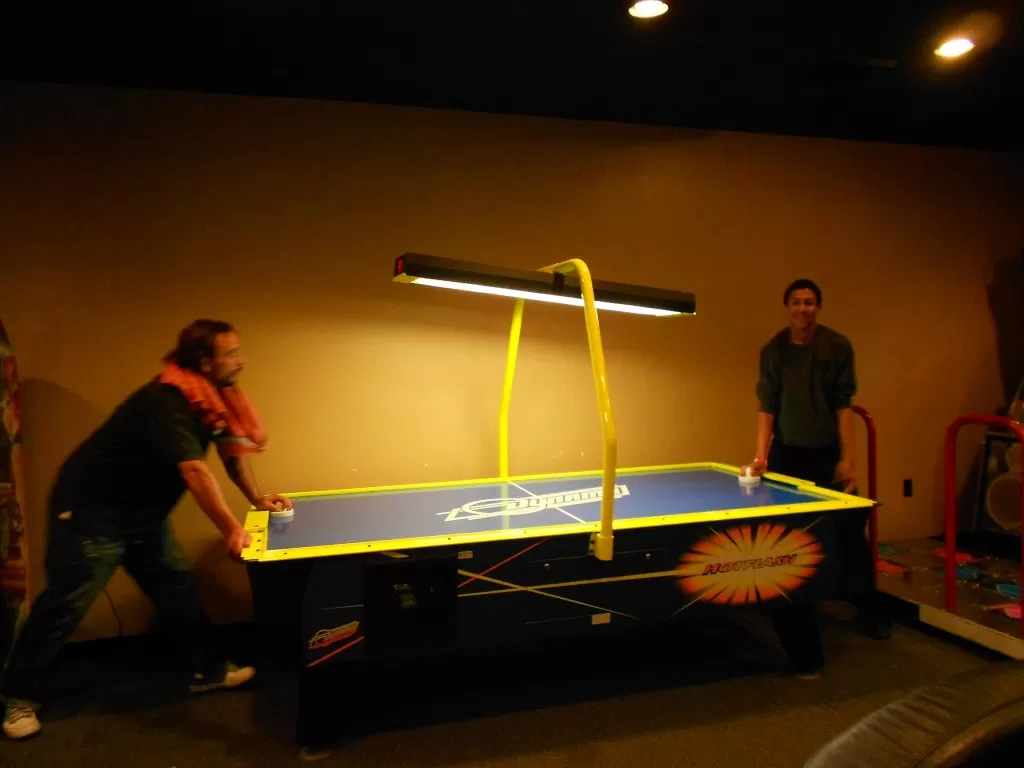 Gameroom Fun!
Sport Court Fun (we were playing boccie ball)!
I loved starting and ending our day in these rockers on our balcony overlooking the wooded area. They have a Keurig in the room, so we would make a free cup of coffee each day and ease into our morning!
Check out the Groupon deal here to save on your Salishan Coastal Lodge room.