Kitsap Peninsula – Best Road Trip Itinerary for Family Trips!
This post may contain affiliate links and I may be compensated for this post. Please read our disclosure policy here.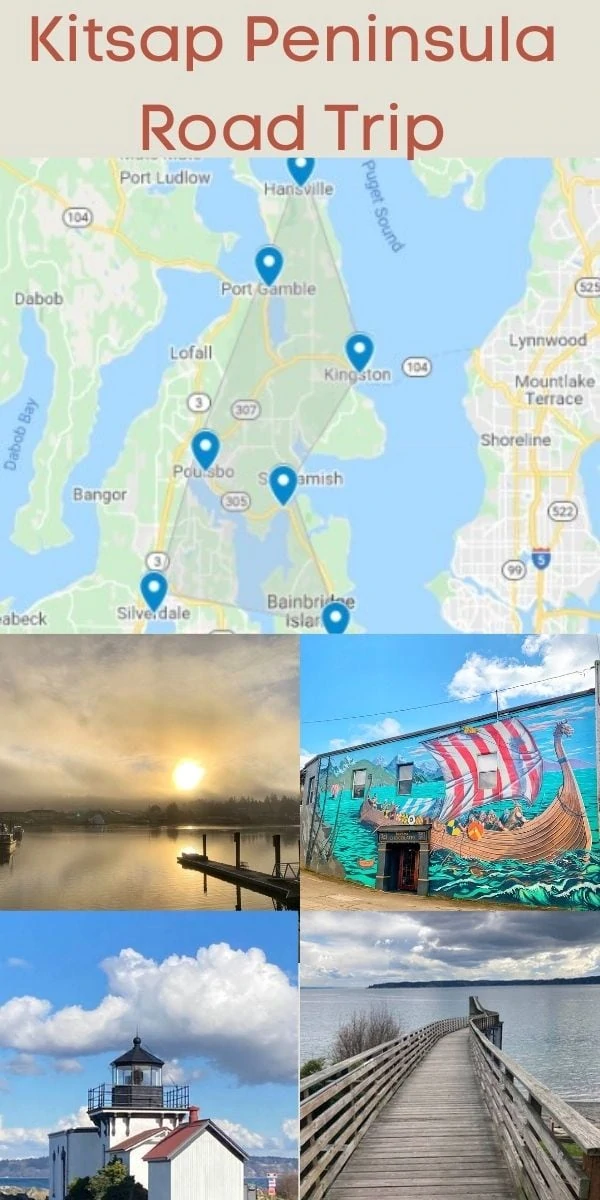 Kitsap Peninsula – Best Road Trip Itinerary for Family Trips!
My mom lives over on the Kitsap Peninsula, so I have been taking the kids over to explore it for years now. There is so much beauty to enjoy, as well as some fun family activities too.
It can be a very affordable vacation, as many of the spots we recommend to stay are on the budget friendly side. You can make this trip as short or as long as you want, and many of the things we have recommended to do are free! If you are looking for a way for your family to get outdoors this summer, without having to spend a ton of money – this is a getaway to consider for sure.
How to get to the Kitsap Peninsula –
There are two main ways people access the Kitsap Peninsula from the Puget Sound area: either by ferry or by driving around. If you live in the South Sound, the drive will be the most economical way to get there most likely. If you live in the North Sound or the downtown area, the ferry will be the most convenient way to access the peninsula (although they are never cheap).
Washington State Ferries
There are a few ways to catch a ferry from the Puget Sound area to the Kitsap Peninsula. They include:
Edmonds to Kingston Ferry
Seattle to Bremerton Ferry
Seattle to Bainbridge Ferry
The ferry can be pricey (although a great experience if you are not used to taking them). For example a family of 4 can expect to pay around $45 RT on the Edmonds to Kingston ferry route. You can find prices here to determine exactly what it will cost your family.
Drive Across the Tacoma Narrows Bridge
I live in the South Side of Seattle, so this is the route we most often take. The Tacoma Narrows bridge is a toll bridge, but you only pay coming from the Peninsula across to Tacoma, and it is only $6 per standard car (one way).
How Much Time To Plan To Visit?
This is a getaway that you can do in a weekend or make it a full week trip. It really depends on what you want to pack into your trip, and do you want to keep going to explore connecting areas like Hood Canal and the Olympic Peninsula. We have included enough ideas to easily make it a full week getaway, or just pick and choose a few of your favorites, and get away for a weekend.
A suggested itinerary on how to spend your time on the Kitsap Peninsula
This itinerary starts in Silverdale, assuming you are either driving across the Tacoma Narrows bridge, or you can also take the ferry to Bremerton for this starting point. If you are starting from the North Sound area, it will make more sense to take the Edmonds to Kingston Ferry, so adjust your route based on that (in that case I would start your trip on day 2 and circle back to Silverdale for the end of your trip if you want to do that area too).
Most of these areas have beach access, and hiking trails, and other outdoor activities like kayaking.
Here are some more ideas on how to spend your time exploring the Kitsap Peninsula: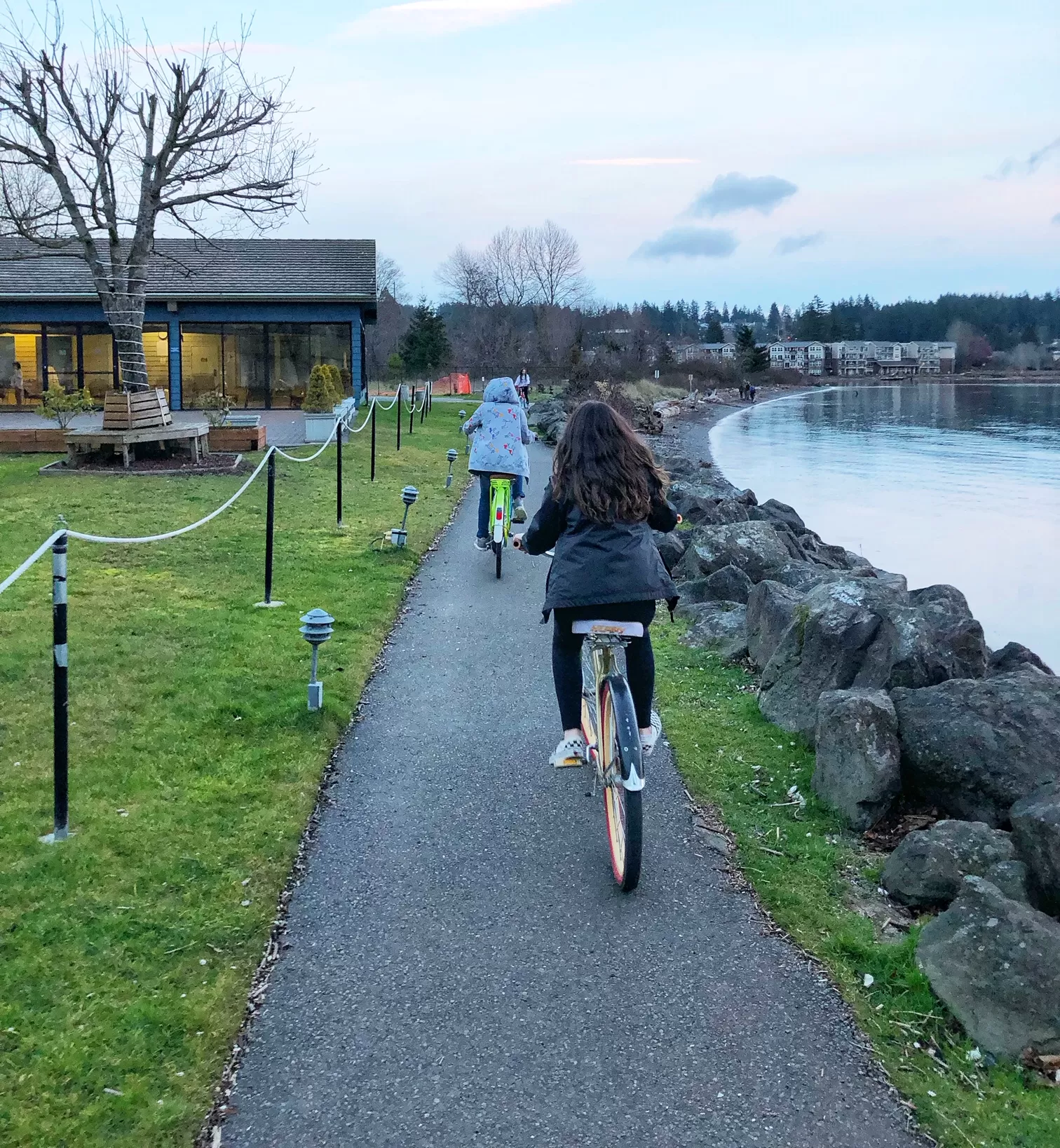 The reason I recommend this as a stop, is that it is centrally located, and you can stay at a beach front hotel for great rates – that is not always easy to find. We like to stay at the Best Western on the water in this area (see our review of that trip here).
Usually one day is all we need here to get done what we like to get done. Biking or walking along the waterfront is nice (check out the Clear Creek Trail – it is walkable or you can bike it). My kids always loved a stop in at the Bug Museum when they were younger (pre-school to elementary ages is best – but I have taken them all the way into the teen years).
If you want to explore naval ships you can do that, and one highlight for the summer months is to plan a trip into Shelton to ride the old railroad trails there or mini trains in Port Orchard!
Day Trips from Silverdale Area
Note, that these can be done as day trips, but some will fit in better as stops on your way too – so be sure to plan accordingly.
Port Orchard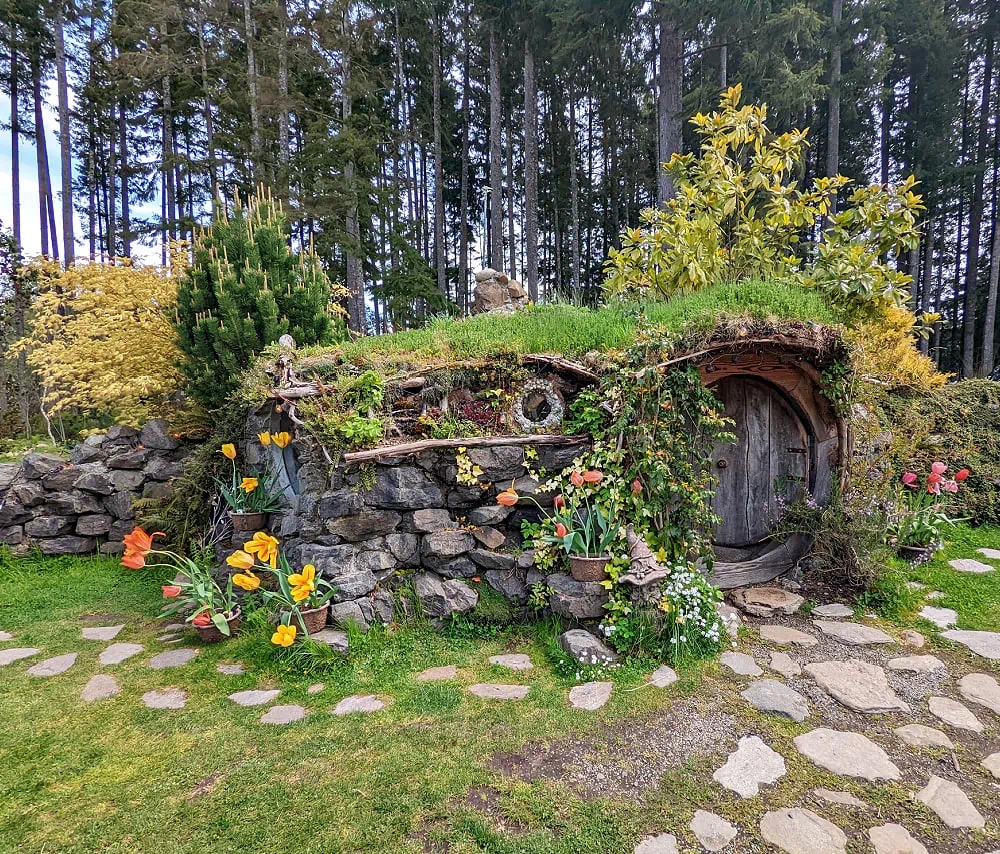 This darling hidden gem- the Hobbit House, at the Brothers Greenhouses in Port Orchard is a quick 5 minutes off Highway 16 and a great stop to make on your way out to these stops along the Kitsap Peninsula.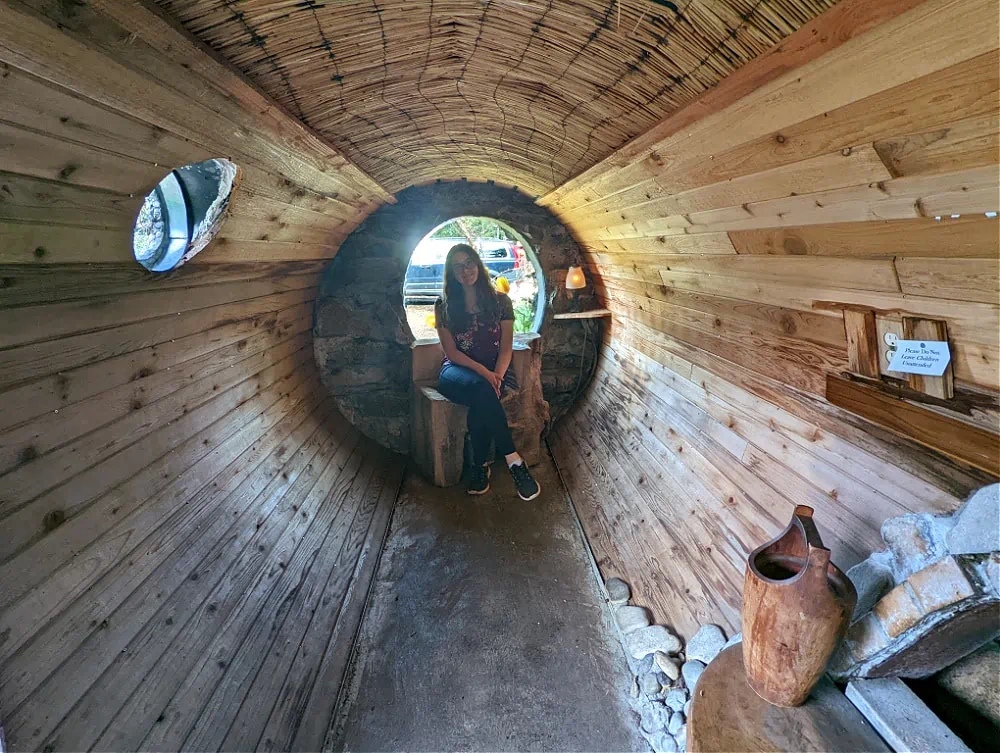 It is located on the greenhouse grounds in the back of the nursery & you can visit during business hours & take photos as well as sign their guest book. They are open daily year-round.
Bremerton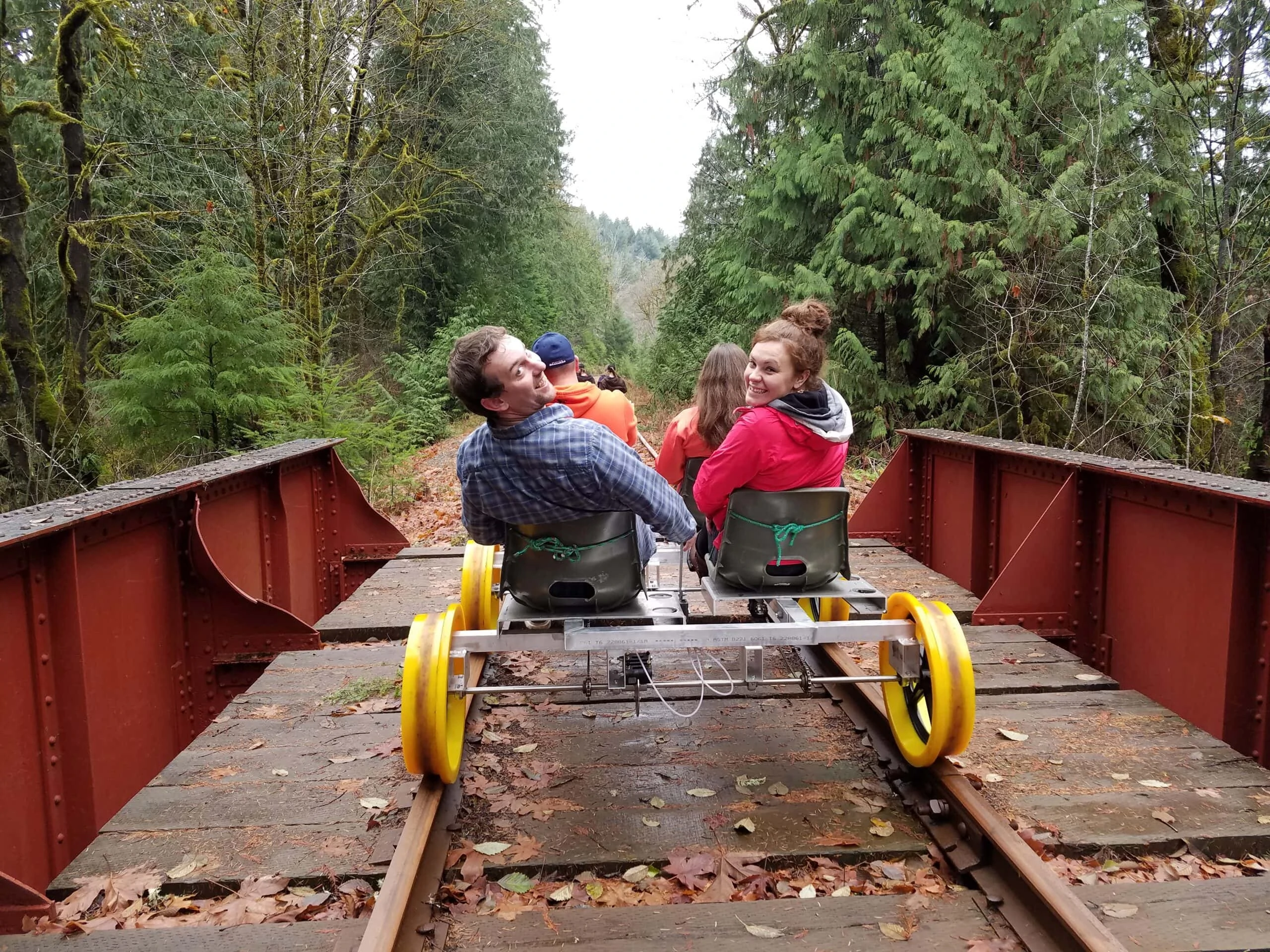 Shelton
Spend a day biking the railroad rails in Shelton with Vance Creek Railriders! This makes a fun day for the entire family, and you get some exercise to boot. This can be a popular event, so you may want to book early.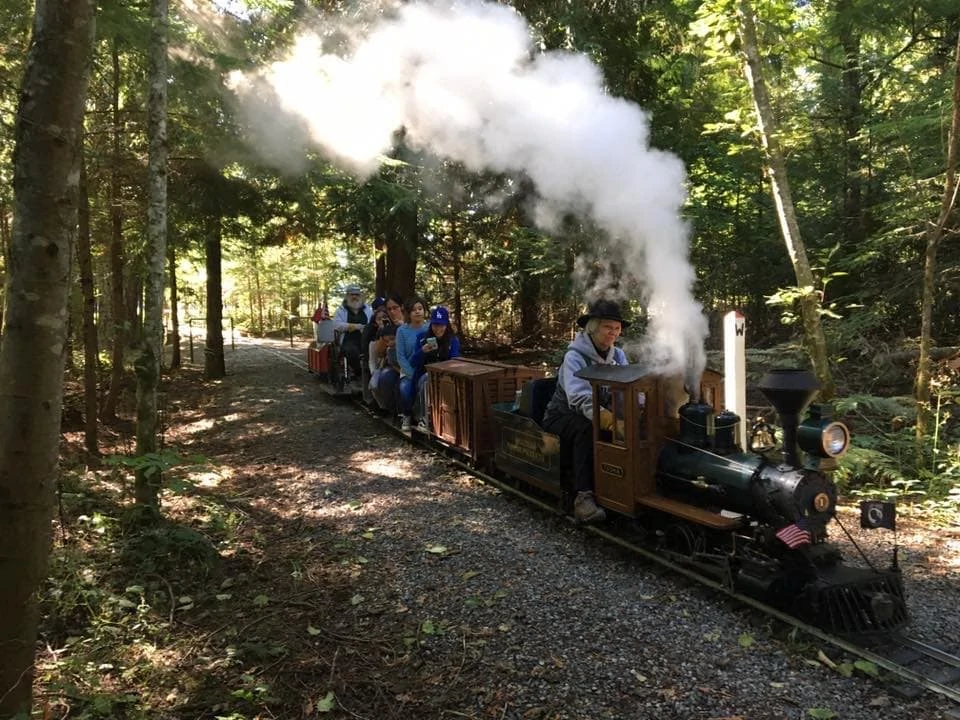 More Family Friendly Activities in the Area
Defy Trampoline Park
Kitsap Mall
Walking/ Biking the Clear Creek Trail
Playing on the beach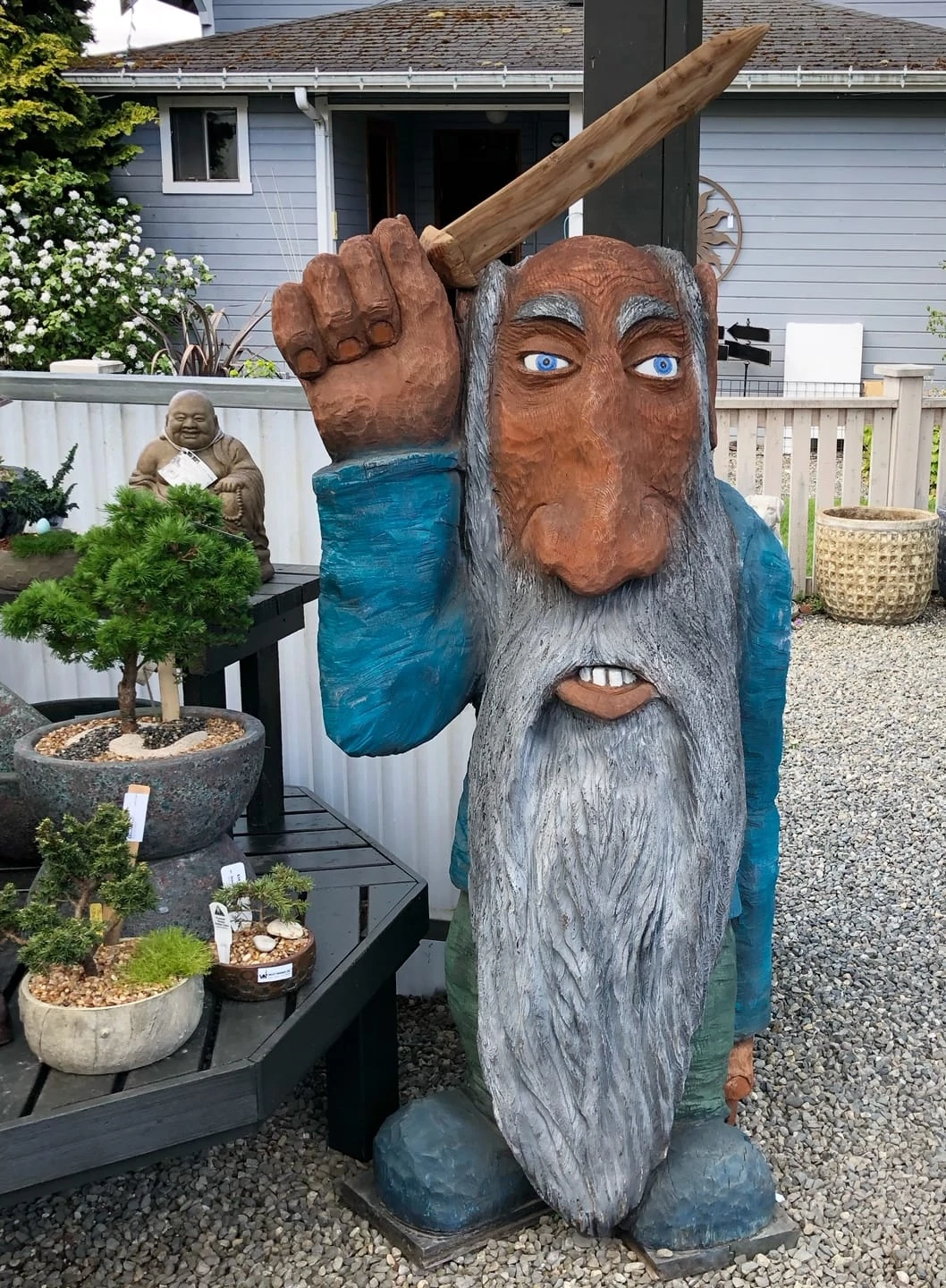 You will also find a number of gardens and nurseries along these routes. We have listed the big ones in the towns you will find them, but keep your eyes peeled for the many nurseries along the way too. They are free, and you will often find carved wood statues and more in them. You can search for them here too.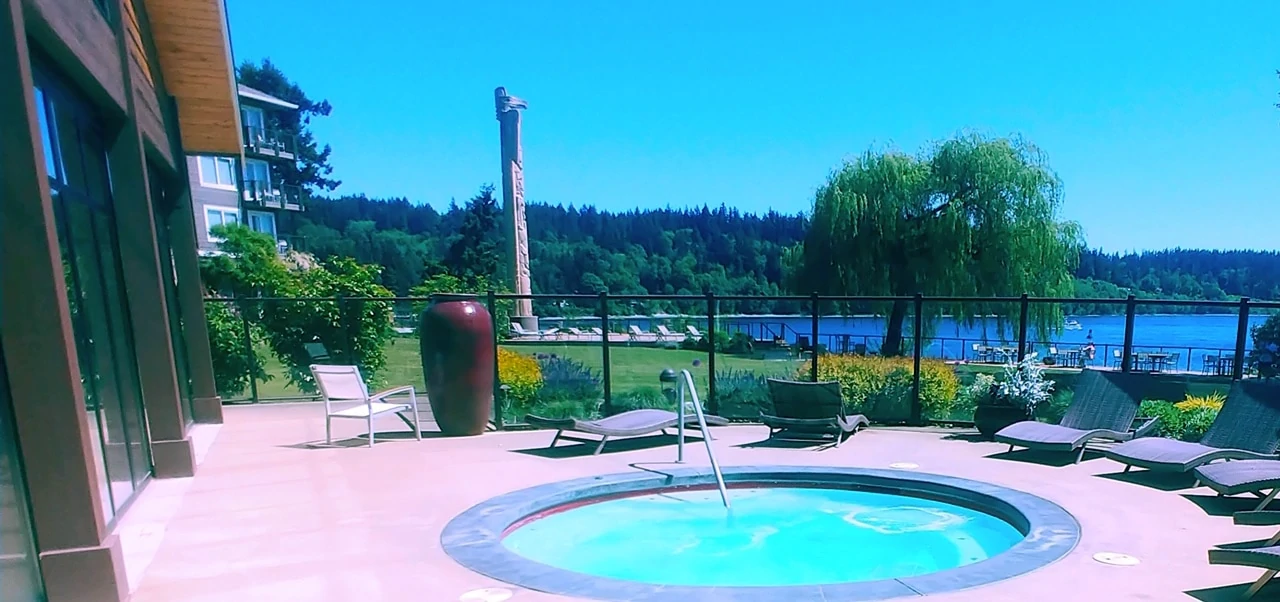 We like this resort for a few reasons. One, they have a beautiful lodge building that is separate from the Casino building, that I book my stays in. It is beautiful, and my kids love the pool.
It also has a fun outdoor area that they have set up outdoor movies at in previous summers, as well as a small beachfront you can walk down to, if the tide is out. Mostly though, it is centrally located making so many of the daytrips below very easy to access from this point.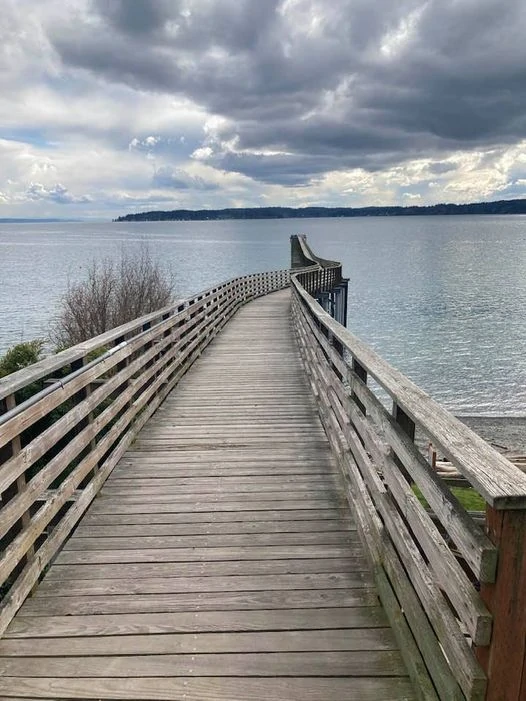 Stroll & Eat in Suquamish
There are a couple of restaurants onsite at Clearwater Casino Resort, and we have listed some towns below that are nearby for good food options too -but we always love to stop in at Sullys Bistro and Bar when we are in the area. It is a quick stop in Suquamish (just a few minutes down the road), and you can enjoy outdoor dining on the deck with beautiful water views, and then stroll down to this dock when you are done. Food is affordable, and it is hard to find views like this with affordable food as well!
Day Trips from here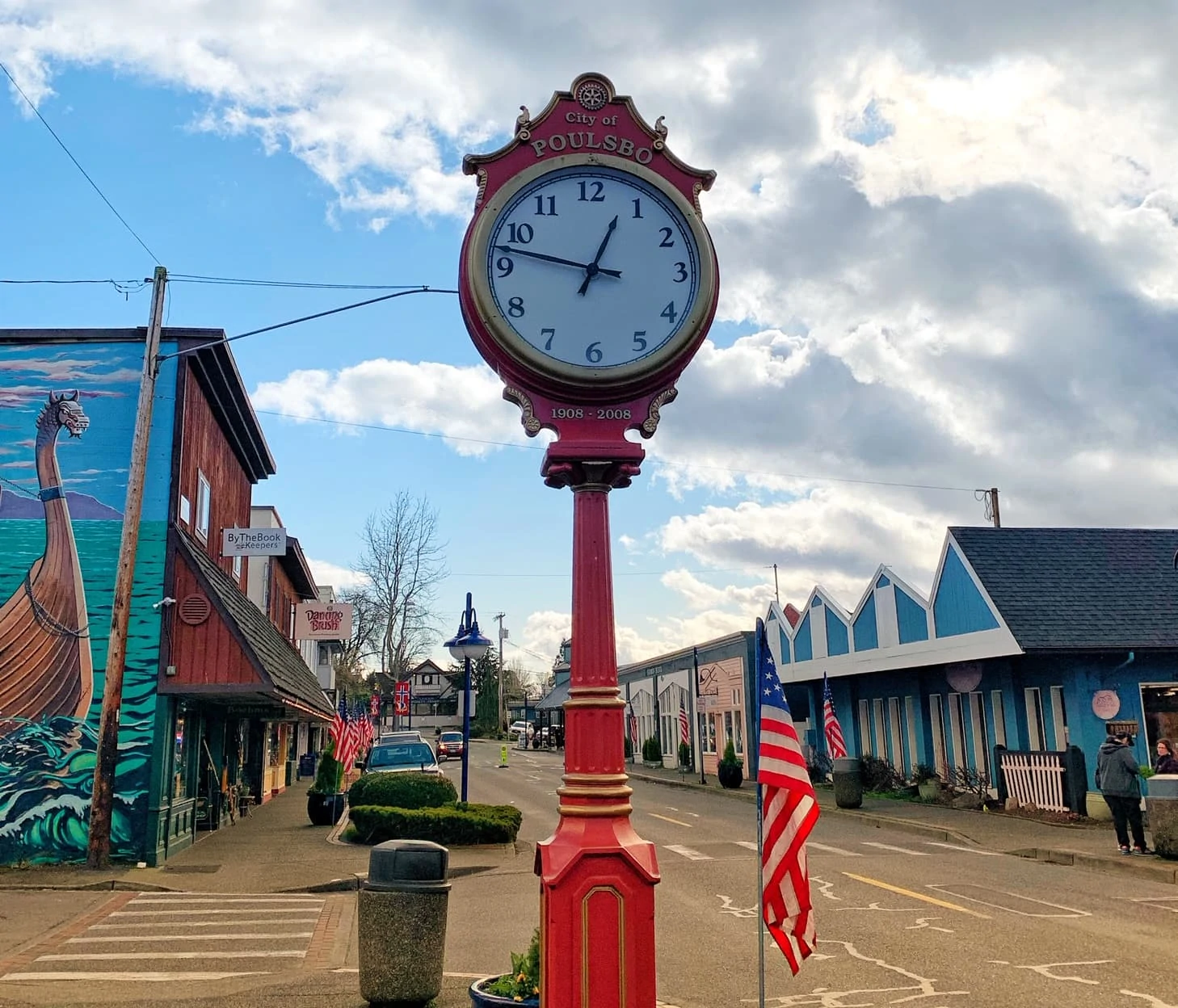 Poulsbo is one of the most popular towns in this area to visit. It is known as "Little Norway" and has a bit of a Viking town feel to it. In recent years they have added lots of new shops and restaurants to eat at. There is also a waterfront park, and walking trail to explore.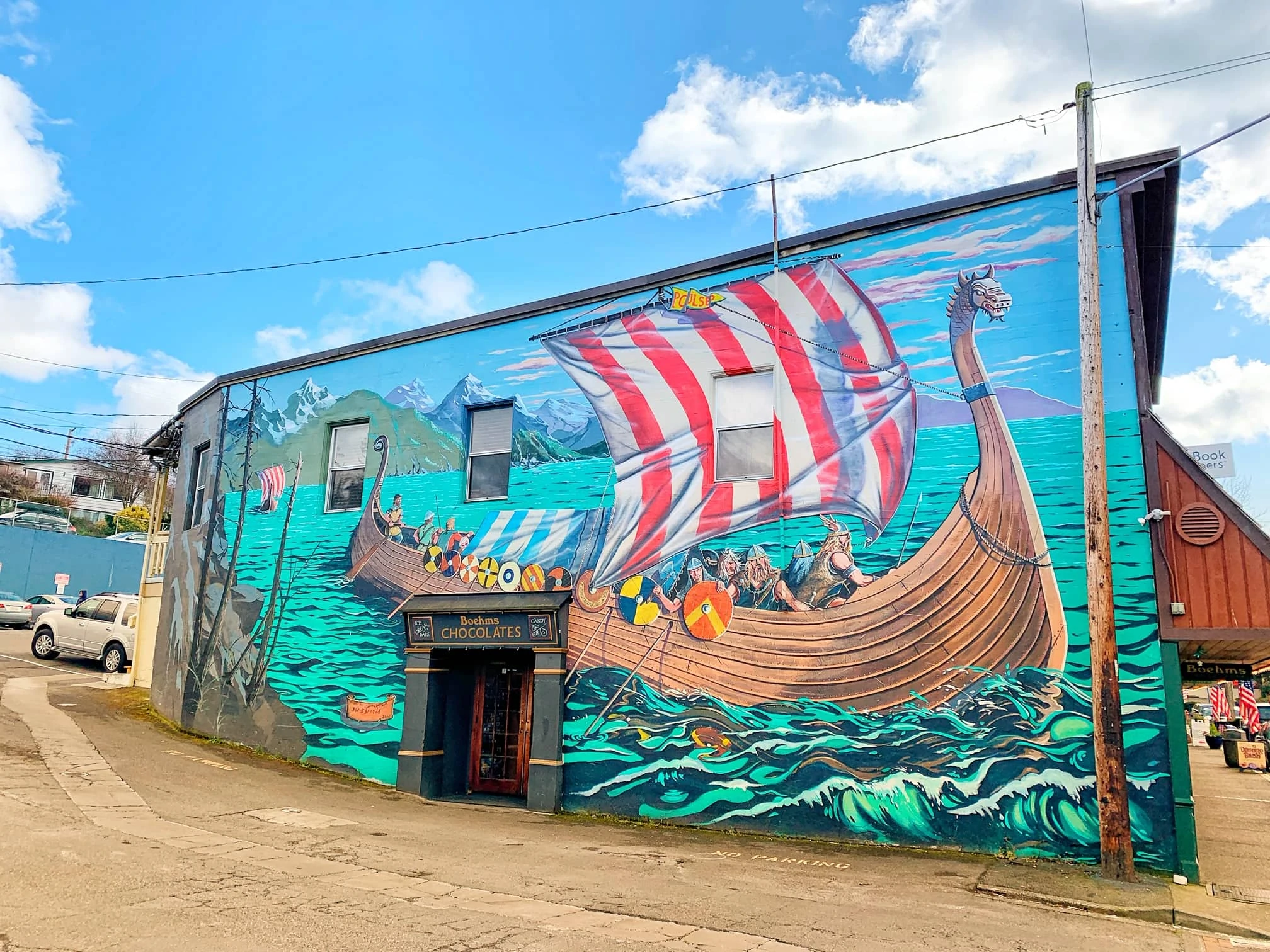 Check out our full article on what to do in Poulsbo, for more ideas. If you only explore one town, this is probably the one you should put on your list.
Outside of the main downtown Poulsbo area (where tourists mostly visit), there is also a pump track in Poulsbo, if you have brought your kids bikes with you and they like that kind of adventure. Learn more about the Poulsbo pump track here.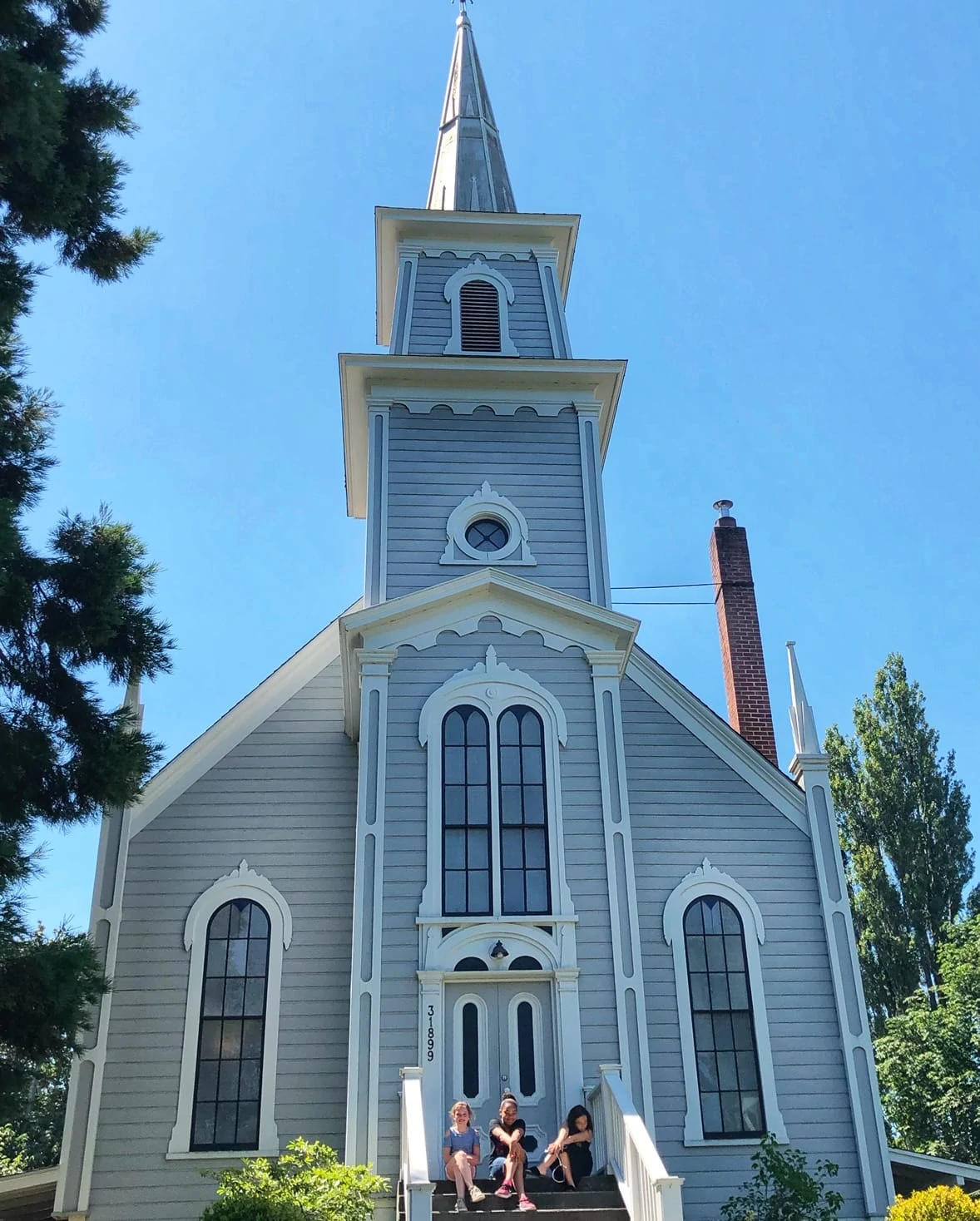 If you love history, Port Gamble is full of it as a National Historic site. Even if you are not a history buff, the charm of this little town makes it worth a stop for sure. Check out all the things to do and see in Port Gamble here.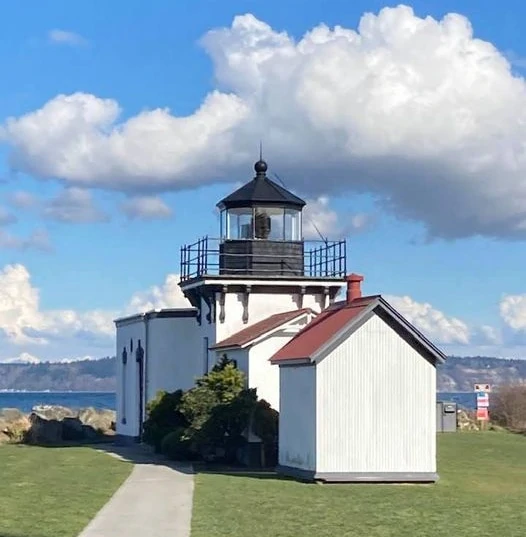 The Point No Point Light House in Hansville
We have shared a full review of the Hansville area here. It is a tiny town, but has huge ice cream cones, a lighthouse, lots of beach area, a small hike and more. I often try to fit in a stop here when we are in the area.
Bainbridge
Bainbridge has a number of things that are fun for families.
There is the well-known gardens, called the Bloedel Reserve, which is very popular (but a little pricey).
The Children's museum, shops and restaurants, waterfront fun, parks as well as rock climbing walls and more are all things you will find in this artsy town! It is a quick trip from this resort, and definitely worth a days visit.
My kids love to spend some time rock climbing here too.
Kingston
If you took the ferry over, there is a strong likelihood this is where you landed. If you drove around, and want to enjoy a ferry ride, this is a great place to come park and walk on the ferry (much more affordable) for a round trip ferry ride (check out what to do in Edmonds here, if you want to stay over there for a bit for a bite to eat and more).
Downtown Kingston is very small, but charming. It is where you will get off and on the Edmonds to Kingston ferry, but I often take the kids down for ice cream or crepes. There is also a fun skate park in the area.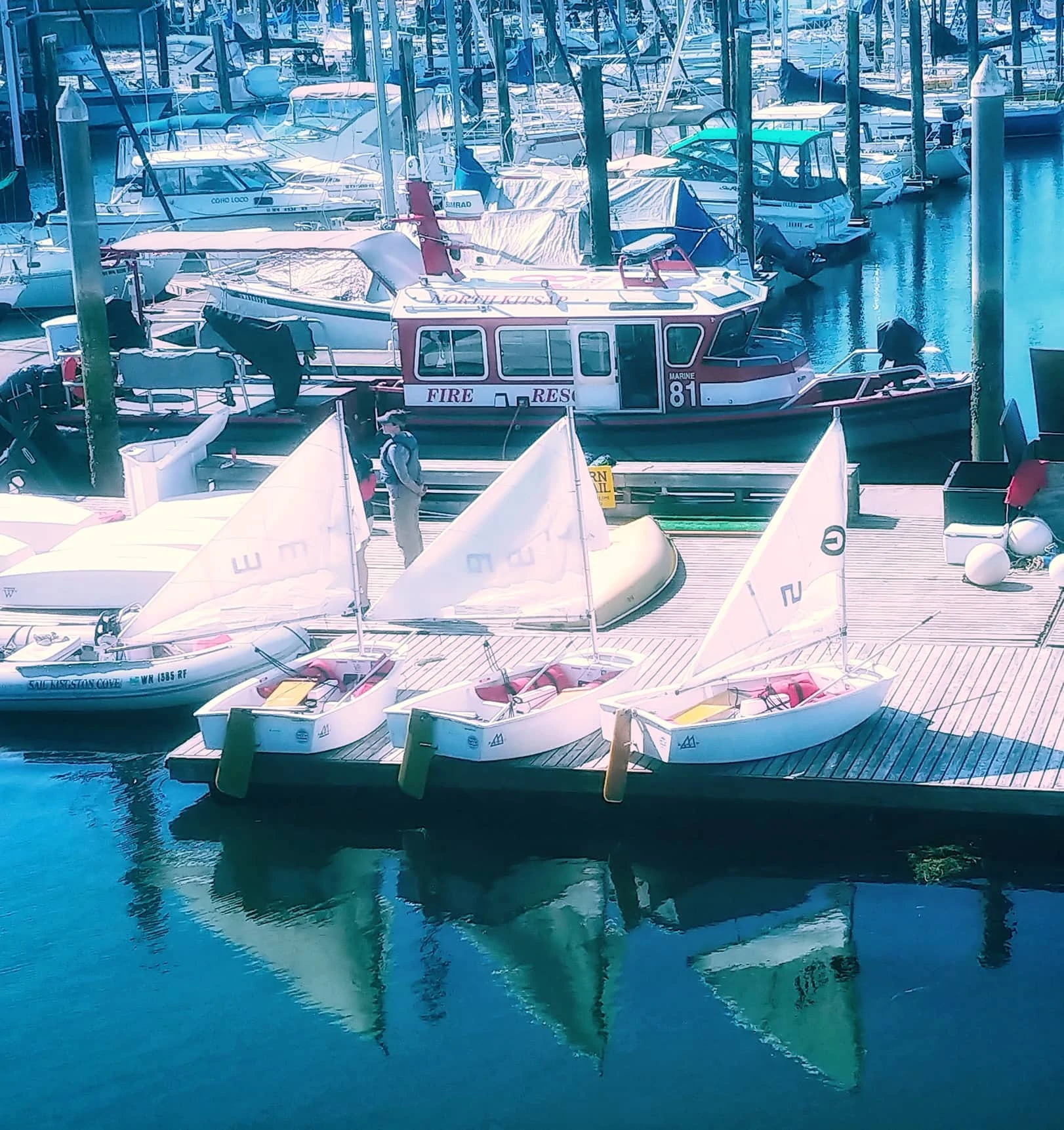 Consider planning your trip around one of their seasonal festivals. There are often lots of kid friendly activities for these (we have run into mini sailboats they take the kids out on the water during those in the past, for free!).
Outside of the small downtown area, Kingston also has the Heronswood gardens that are fun to explore.
My kids have played a few rounds of putt putt at the Kingston Greens course too. It is pretty hilly, and so a little different then most courses, but still great for an afternoon of fun. Perfect to play a game here, then drive down into Kingston for ice cream at Moras!
Our evening view from the spot on Hood Canal that we were staying at!
Day 5-7: Enjoy Hood Canal & Cross Hood Canal To Port Townsend & More
Hood Canal starts in this area too, and then moves into the Olympic Peninsula area, and has many beautiful spots to explore.  If you want to do more exploring of this area, we love the Alderbrook Lodge (and find activities in there area here).
If you are interested and getting outdoors to do some hiking, or kayaking, 0r playing on the beach, there are many opportunities to do that in this area: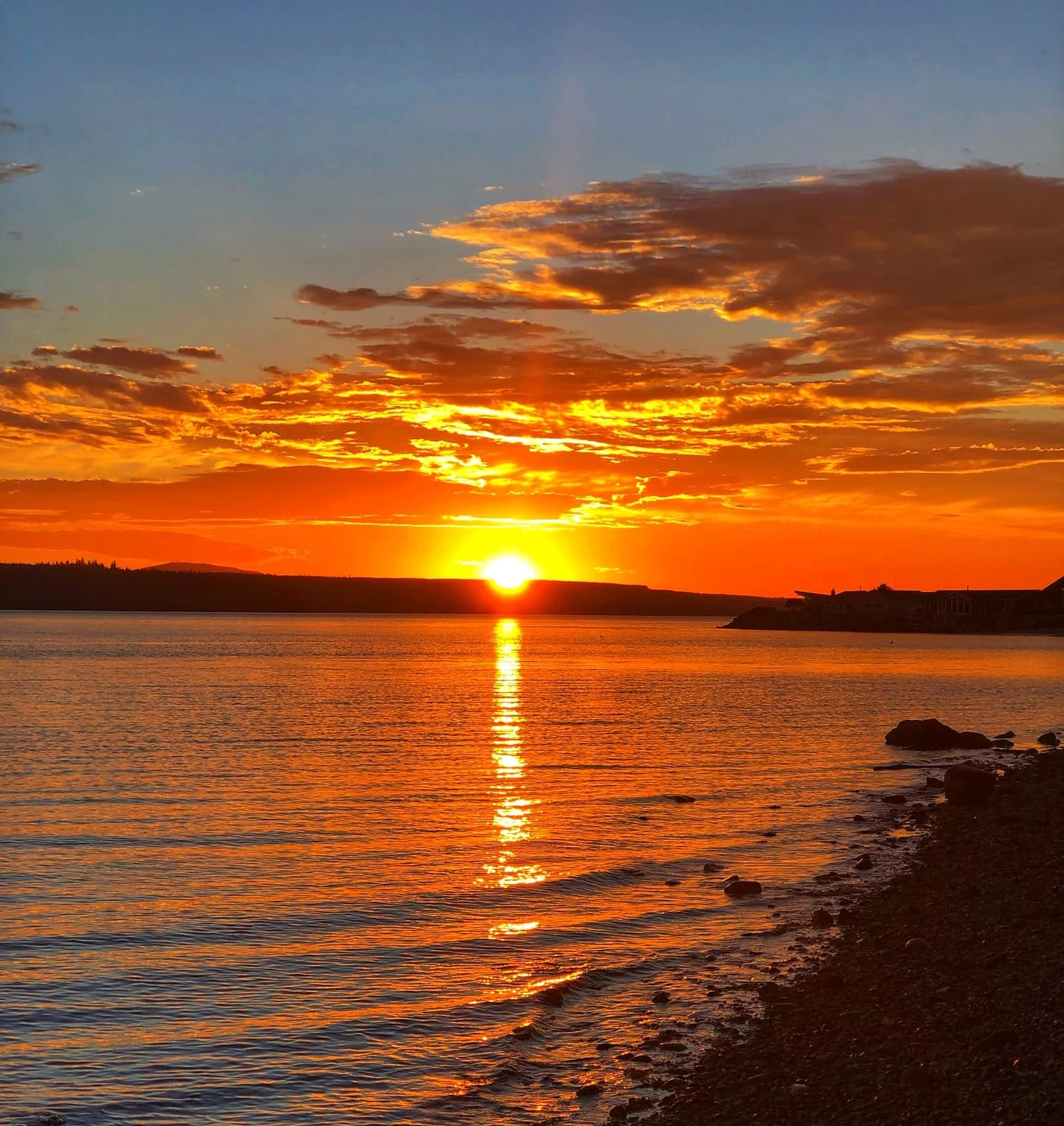 And lastly, make sure you plan to take in some of the gorgeous summer sunsets you will find in the area. We have experienced them in bright hues of orange, pink and purple. They are pretty amazing in the right spots!
Want to keep exploring beyond here? Take the Hood Canal Bridge and expand your vacation time to enjoy beautiful towns like Port Townsend, Port Angeles, Sequim and the Olympic Peninsula!
If you choose to keep exploring from the Kitsap Peninsula to the Olympic Peninsula, here are some highlights you might want to add to your trip.
Port Townsend is a pretty easy drive away. It is a small Victorian themed town on the waterfront that is definitely worth a stop.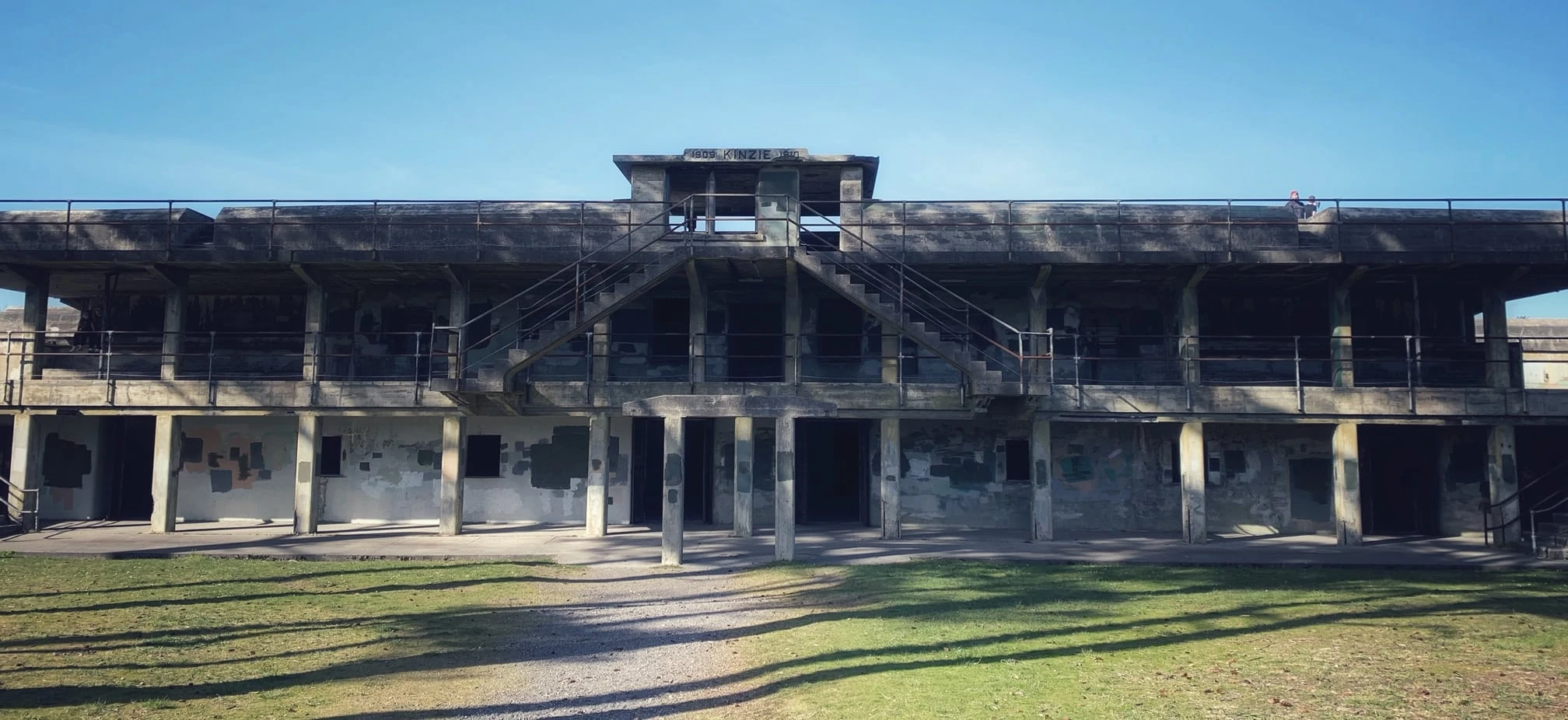 You will also want to check out Fort Warden nearby. It is full of old army bunkers the kids can explore, stretches of beach front and more.
Check out the Alderbrook Resort on Hood Canal here, for a nice stay along your path.
Sequim is a fun day trip, and the nearby Olympic Game Farm park is always fun for families (drive through and see animals!).