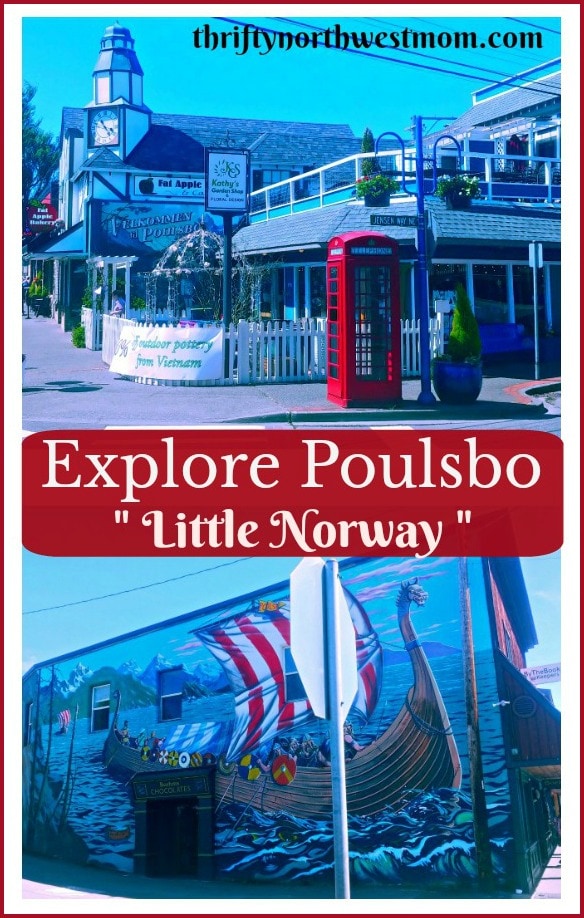 Making The Most of A Day Trip To Poulsbo (Little Norway)!
Did you know that there is a "Viking City" right here in the Pacific Northwest? The Historic Downtown area of Poulsbo, is sometimes referred to as Little Norway, and it is a great town for a day trip, or to explore as part of a trip over the Kitsap Peninsula. We have family that lives in the Kingston area, so we have made many trips into Poulsbo, and I have a few favorite spots, but there really is something for everyone here. It is a peaceful town, and one of the more popular destinations on the Kitsap Peninsula. We have visited it many times, and never get tired of exploring it.
Poulsbo itself has a movie theater, grocery stores, and many businesses. When folks talk about taking a day trip to Poulsbo, they are often referring to the Historic Downtown area of Poulsbo. This is where we have spent most of our time exploring as well. Here are some tips, based on how my family loves to explore this town. Let us know your favorite things to do too.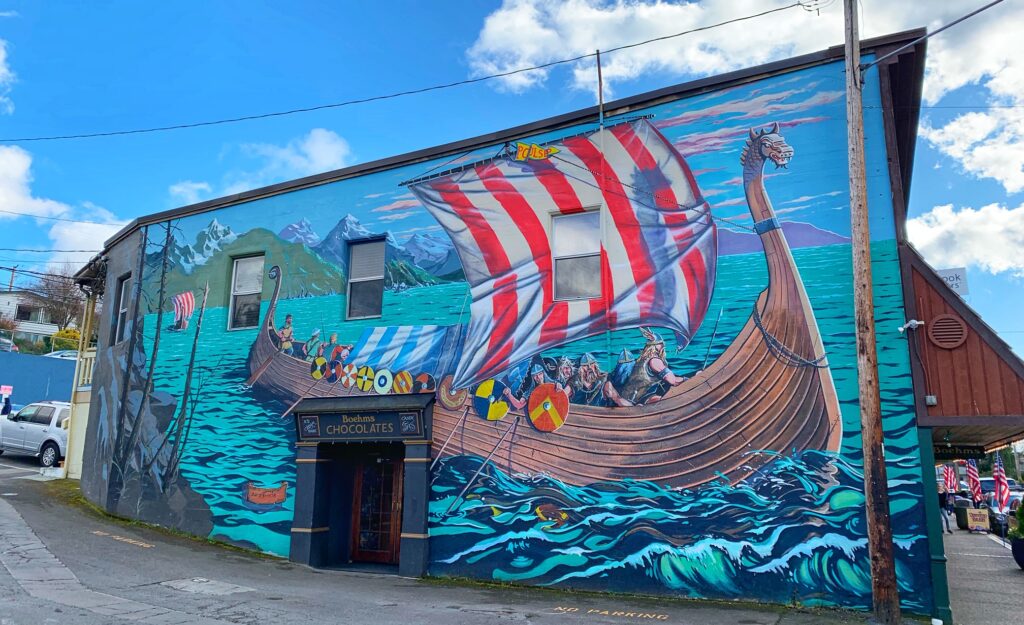 If you are thinking of making a day trip out to Poulsbo, it is about an hour and a half trip from the Seattle area. If you love to visit towns like Leavenworth for a day trip (which we also love for its Bavarian theme and beauty), then chances are you will enjoy Poulsbo as well, for its unique charm.

Getting There:
If you are coming from the Seattle area, North Sound or South Sound, there are a few main routes to get to Poulsbo. You can either go over the Narrows Bridge, and take Highway 3 into Poulsbo. We come from the South Sound area, so this is our preferred way to get there. It is an easy drive generally speaking, if you miss the Tacoma area traffic. It is also a beautiful drive. There is a toll on the way back across the Tacoma Narrows bridge of $6 per car.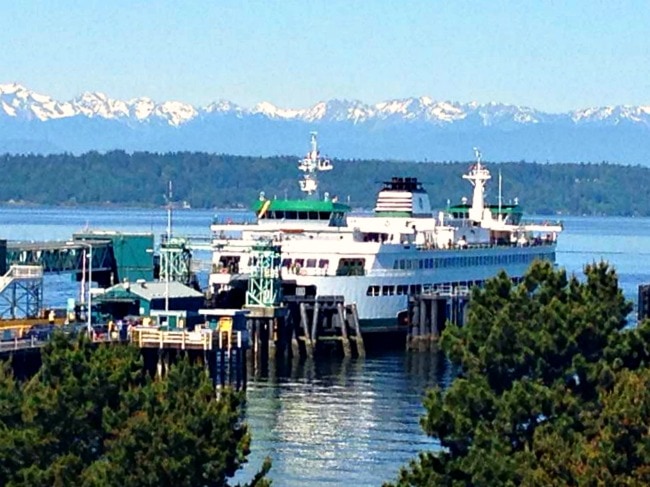 You can also take the Edmonds Ferry across to Kingston, and then drive to Poulsbo (about 15 to 20 minutes from the Kingston area). Or take the Ferry from Seattle to Bainbridge and drive to Poulsbo (approximately a 25 minute drive from there), or from Seattle to Bremerton and drive to Poulsbo (approximately a 30 minute drive).
There are many spots that offer free parking in Poulsbo. The Historic Downtown area has a large lot down by the Marina, that you can generally find parking in, and then you are right in the heart of this area to explore.
What to Do Once You Are There (Things To See):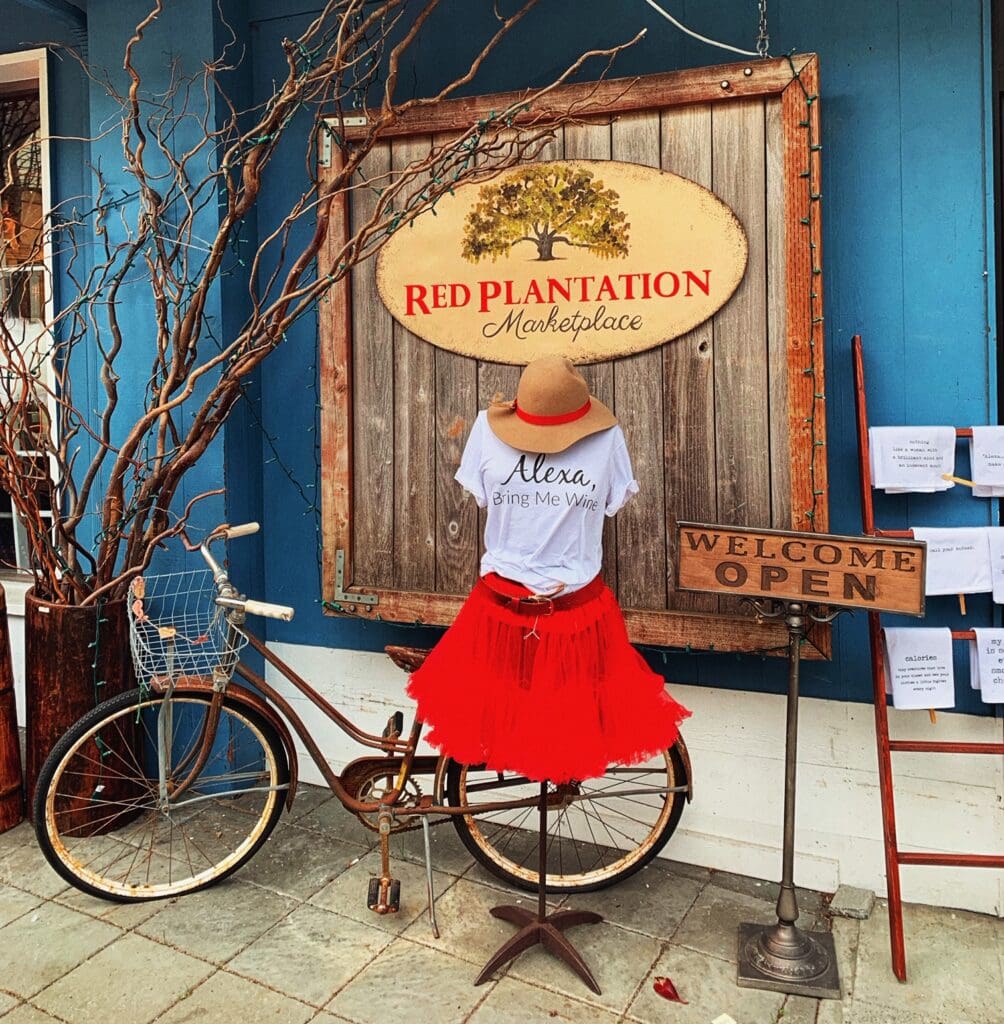 The streets are lined with stores to shop at, and spots to grab some coffee or a bite to eat. One of my favorite shops in the area is the Red Plantation store. I always find a great buy in there. If you love things that are re-purposed, or the shabby chic look, I think this store has some great prices on some of those kinds of items. I have found a few steals, and it has become my new tradition to always find something there on a visit, to take home and add to my home decor.
You will also find antique stores, jewelry shops, clothing, a book store, paper store, and so much more. The book store is a fun one to grab a cup of coffee or tea at, and let the kids look through the books.
If you want to sit down for a bit, and you have a crafty family, the Dancing Brush Studios is on Front Street, and you can make your own ceramic pieces (you paint them). This will run you around $20+ per person, so it can add up, but may be a fun splurge activity.
In addition to shopping and dining, the town itself sits on the marina, so there is a waterfront park you can relax at, as well as a boardwalk to take a nice stroll to a local park area.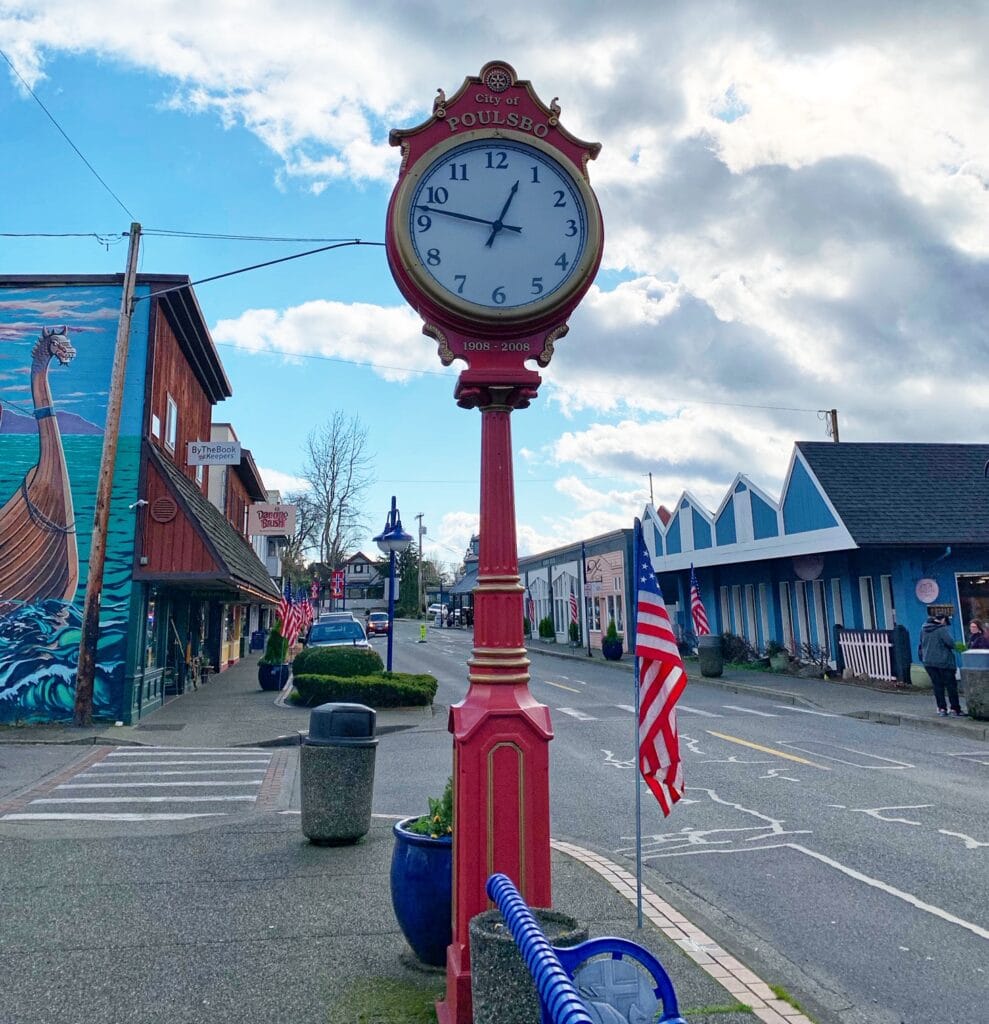 If you like museums, and learning about the history or specifics of an area check out these spots (fun with kids):
You also might want to consider visiting when there is an event scheduled, like the Viking Fest. The crowds will be bigger on a weekend like that, but there will also be extra activities to enjoy.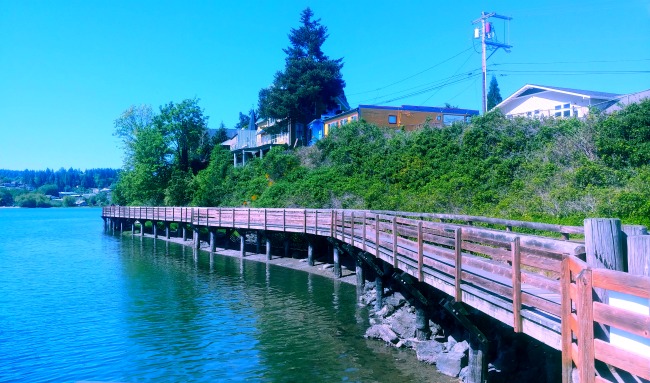 At the end of the waterfront park, there is this boardwalk that you can take a stroll out over the water on. It leads to another small park that is fun for the kids to play at. It is a simple park with swings, etc. but a fun walk to make.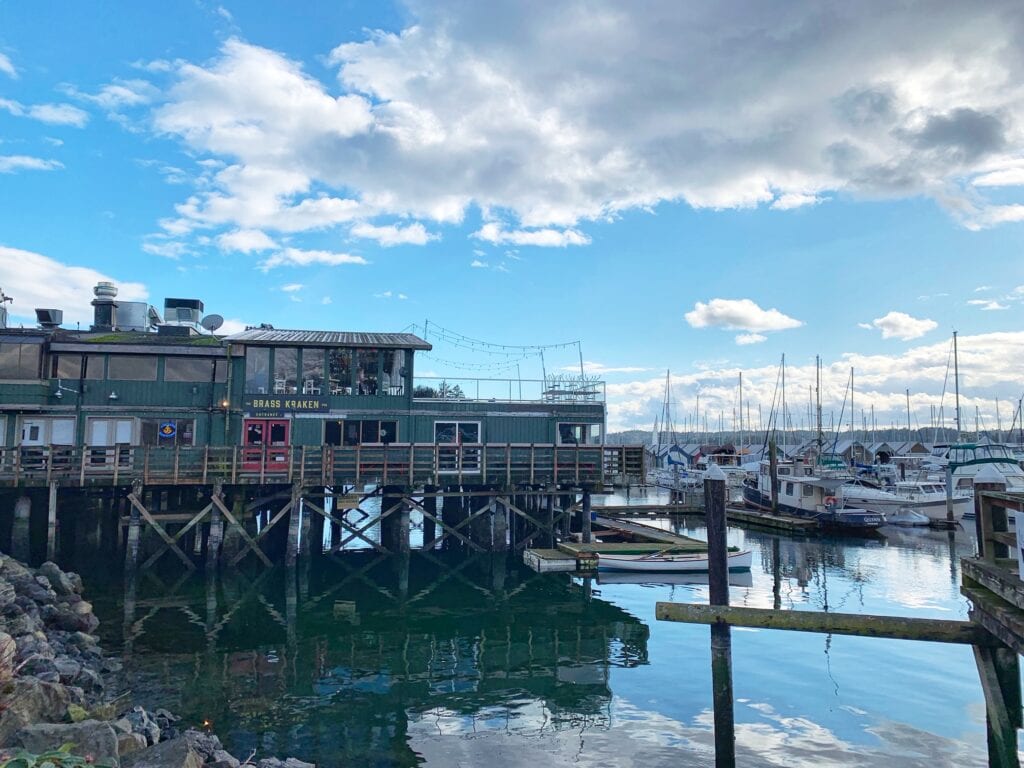 Where To Eat:
There are a number of great spots to eat at in Poulsbo. JJ's Fishhouse has been there for as long as we have been visiting, and is a fun spot to eat out on the deck when the weather warms up. If you are all about the view, then you might want to check out the Loft. It sits out over the water, and on a beautiful day it can be fun to eat on the deck. Both of these spots have decent food, and fun ambiance.
The Green Light Diner, is a newer addition to the restaurant scene in this area, but fun for families with its classic diner theme.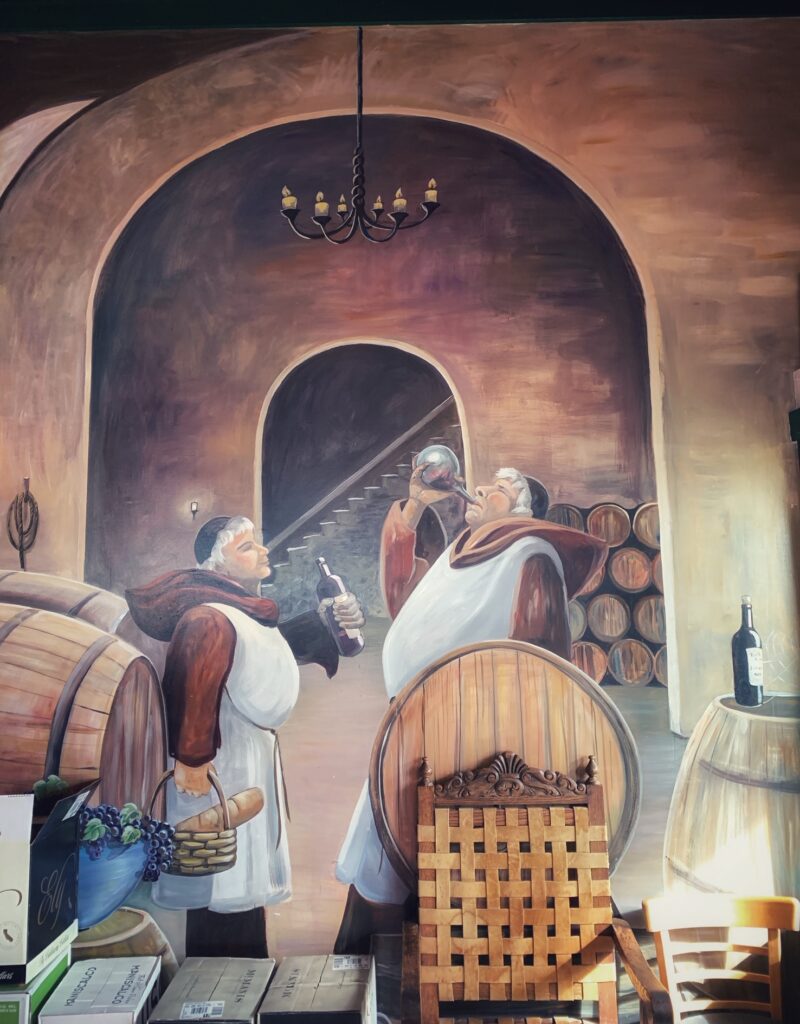 We often grab some pizza, or pasta at That is Some Italian Ristorante. We find it affordable, and relaxing.
Our favorite treats are –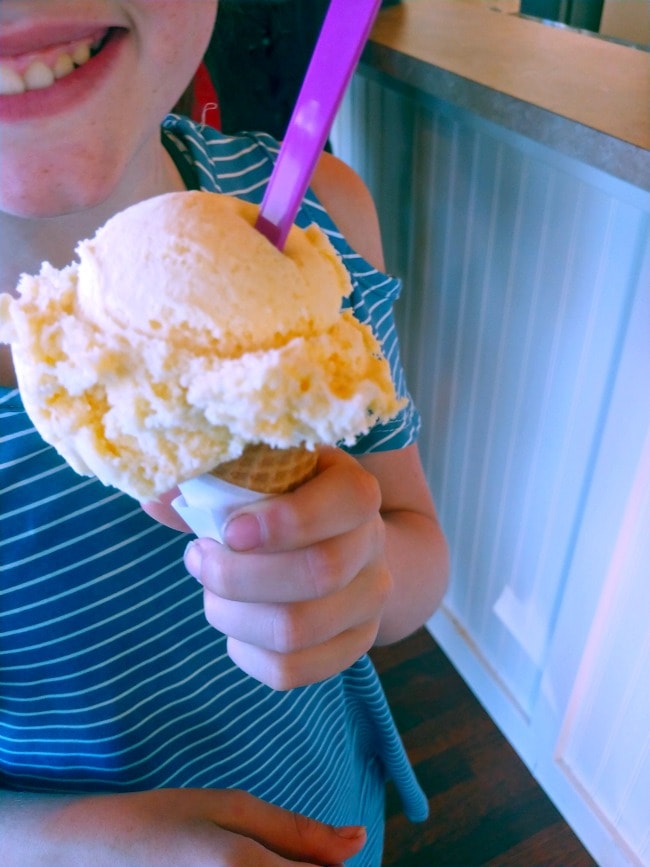 Mora's Ice Cream – My kids cannot get enough of this ice cream. It is all made in house, in small batches, and you can really taste the difference. One of my girls gets the banana ice cream every time we visit, and said it is the most refreshing banana ice cream she has ever had. My husbands favorite is the Pistachio, and the rest of us try something new most days.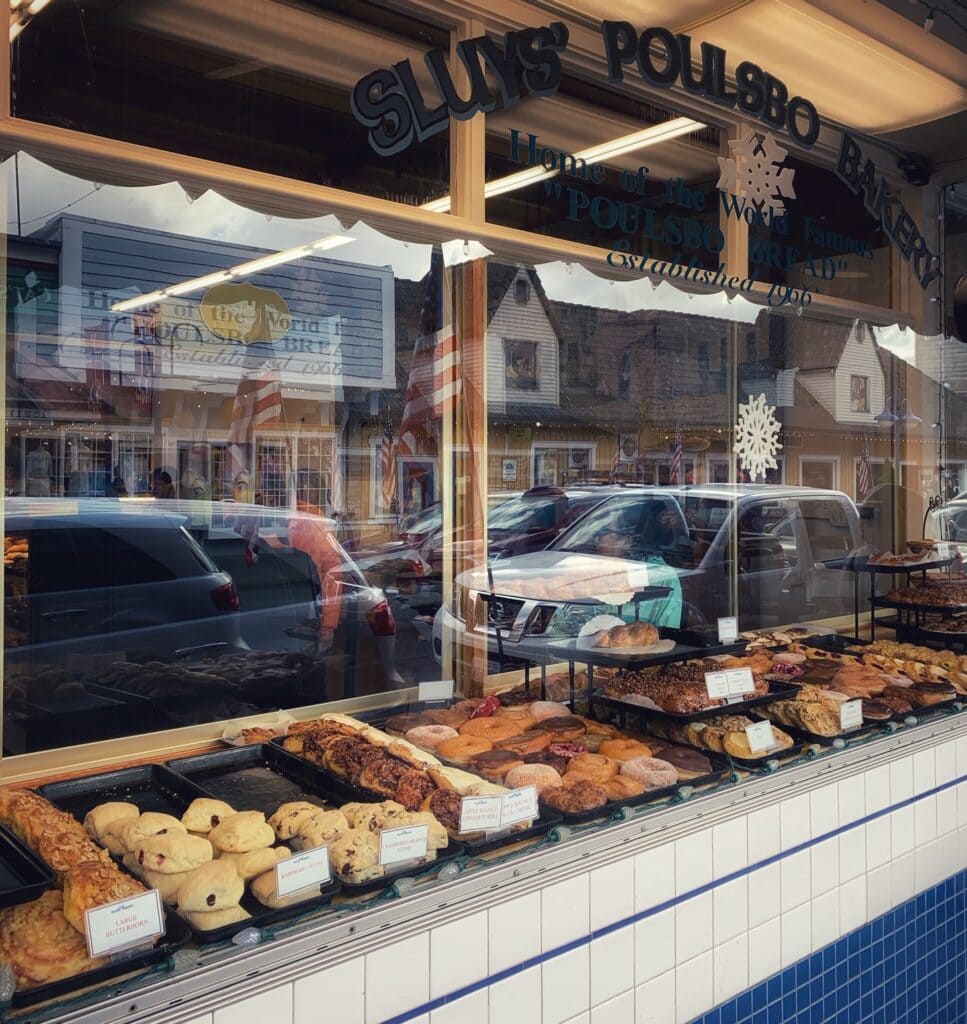 Sluys Bakery in Poulsbo is a must visit (but expect lines if it is a busy weekend). They are famous for their cinnamon rolls, but we love just about everything in there. One of my girls loves their gingerbread man maple donuts, with bacon buttons!
If you don't have kids with you, there are also wine tastings and breweries you can check out in the downtown area too.
Why Visit Poulsbo?
Besides the beauty of the area, I love to visit Poulsbo as it is right on the water, there are plenty of things to do that won't cost you much, and you feel like you took a trip without having to drive too far.
Have you visited Poulsbo? What was your favorite thing about your visit?
More Articles You Might Be Interested In: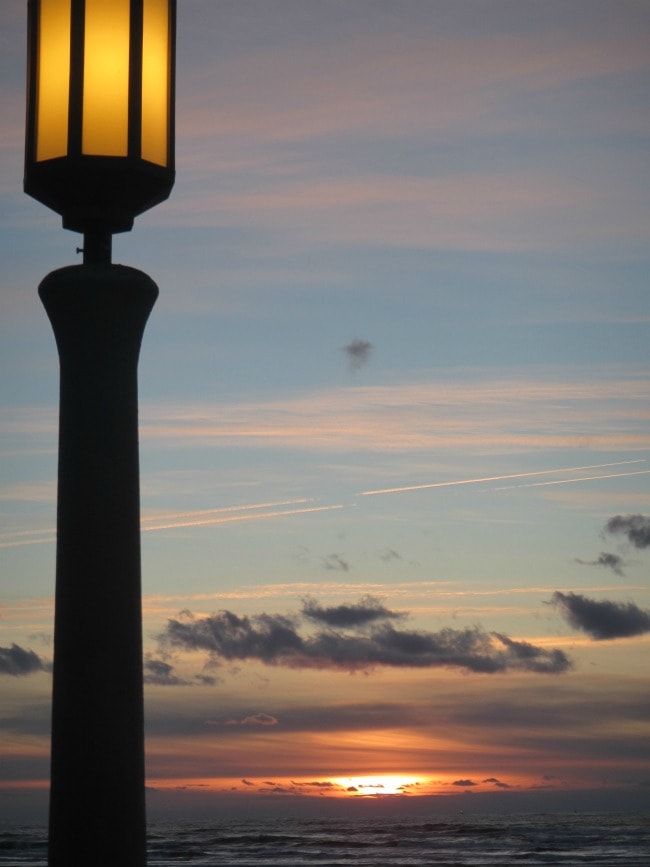 Visiting Seaside – Great Family Vacation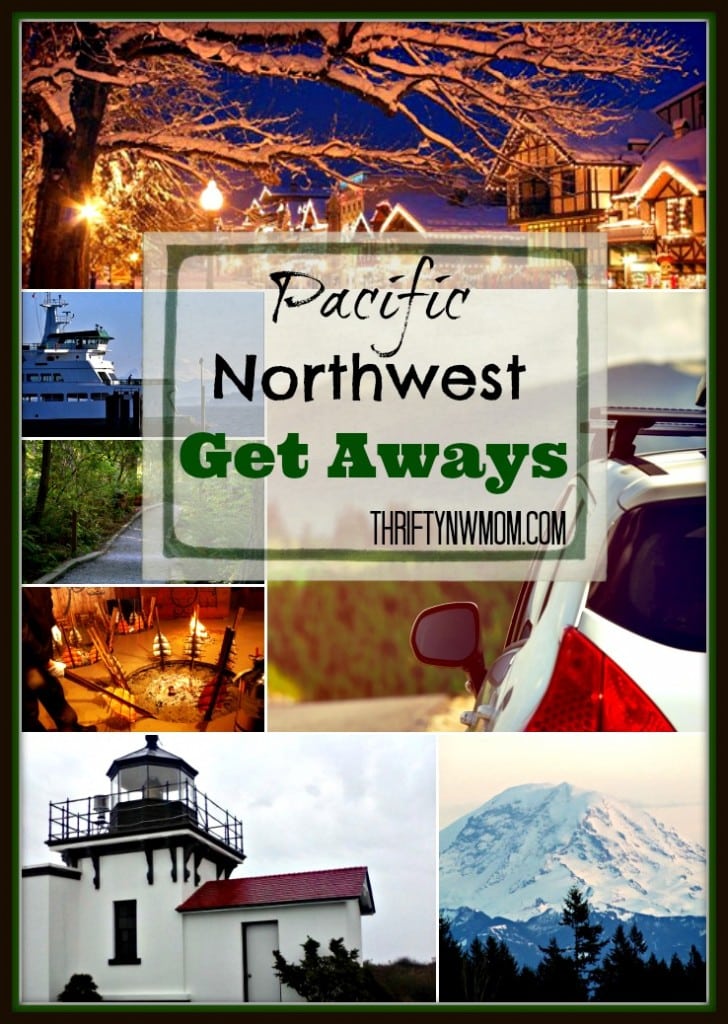 NW Getaway Ideas on a Budget (New Deals Updated Weekly)