Fun Things To Do In Spokane Washington For Families!
This post may contain affiliate links and I may be compensated for this post. Please read our disclosure policy here.

Fun Things To Do In Spokane Washington For Families!
Spokane is the second largest city in Washington, and there are lots of great reasons you might be planning a visit. It is unique in that you will find a waterfall in the downtown area, gondola rides over the falls, as well as lots of history and outdoor activities too.
If you are planning a trip to the Spokane area, we have a fun list here of things to do for the family. We have visited before as a destination (usually for a sports tournament the kids are playing in), as well as part of a larger vacation that includes some more fun in Northern Idaho. Whatever the reasons are that bring you to Spokane, there is plenty to do in the area for all ages.
The Spokane area sits near the Idaho border, so you can explore it as part of a larger getaway that might include Idaho too. We have included some ideas on that below as well.
Do you plan to stay overnights? If so check out our list of Family Friendly Hotels in the Spokane area here.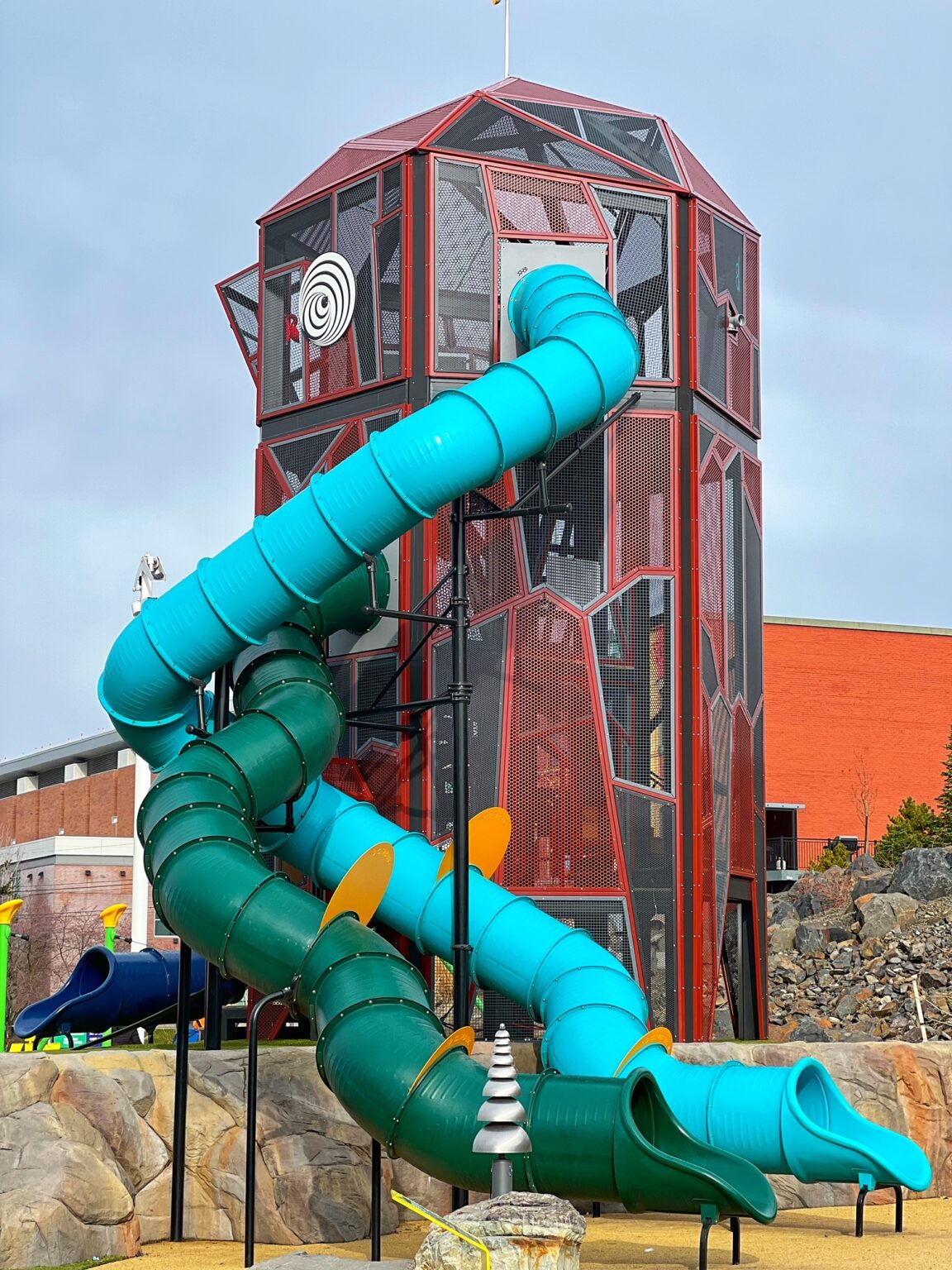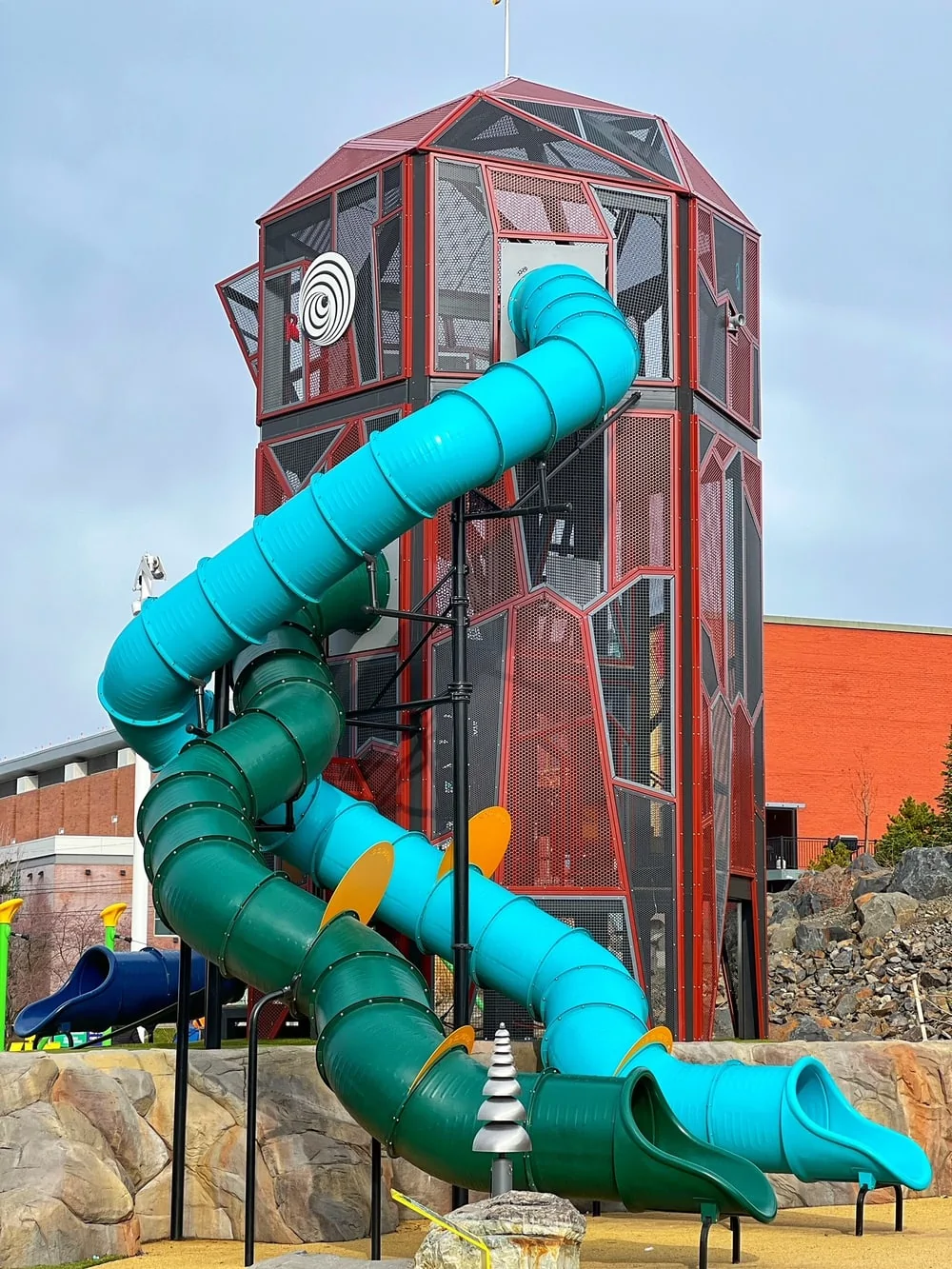 Riverfront Park
First on our list is the Spokane Riverfront Park. In terms of things to do in Spokane, I would say it is best known for this expansive Riverfront Park!
The Riverfront Park is one of the best ways to spend a day, and will have something to do for everyone from teens to young kids. This spot was founded back in 1974 as part of the Worlds Fair that was hosted in Spokane at that time. It has evolved quite a bit over the years and offers lots of fun filled things to do for all ages now. The river is its back drop, and you will find plenty of activities that change seasonally with the weather.
My teens love to rent the Lime Scooters for a day, and then also spend some time shopping at the nearby River Park Square mall. Younger kids will love the Ice Age Park, Giant Red Wagon Slide and more! We provide a more detailed review on all the the Spokane Riverfront Park has to offer here, so be sure to check that out.
You will also find the Mobius Discovery Center near here, which is fun for youngers kids (they consolidated the Children's Museum and Science Center into this new Mobius Discovery Center location).
And, if you walk further down the trails Gonzaga University Campus is nearby, if you wanted to check that campus out as well.

Visit during a Festival
If you really want to have some fun things to do on your visit to Spokane, plan your trip around a festival. One of the first times I traveled out there with my kids, we happened to be staying during a big festival in the Riverfront park. We did not plan it, it just happened, and we loved it. We could walk out of our hotel each day to food carts, and lots of festivities, in addition to the other things we have mentioned here.
Some of their most popular festivals throughout the year include: Food and Drink Festival, Farm Chicks Vintage Fair, Spokane County Interstate Fair and Northwest Winterfest. Find an full events schedule for the area here too, to plan your trip around your favorite festival.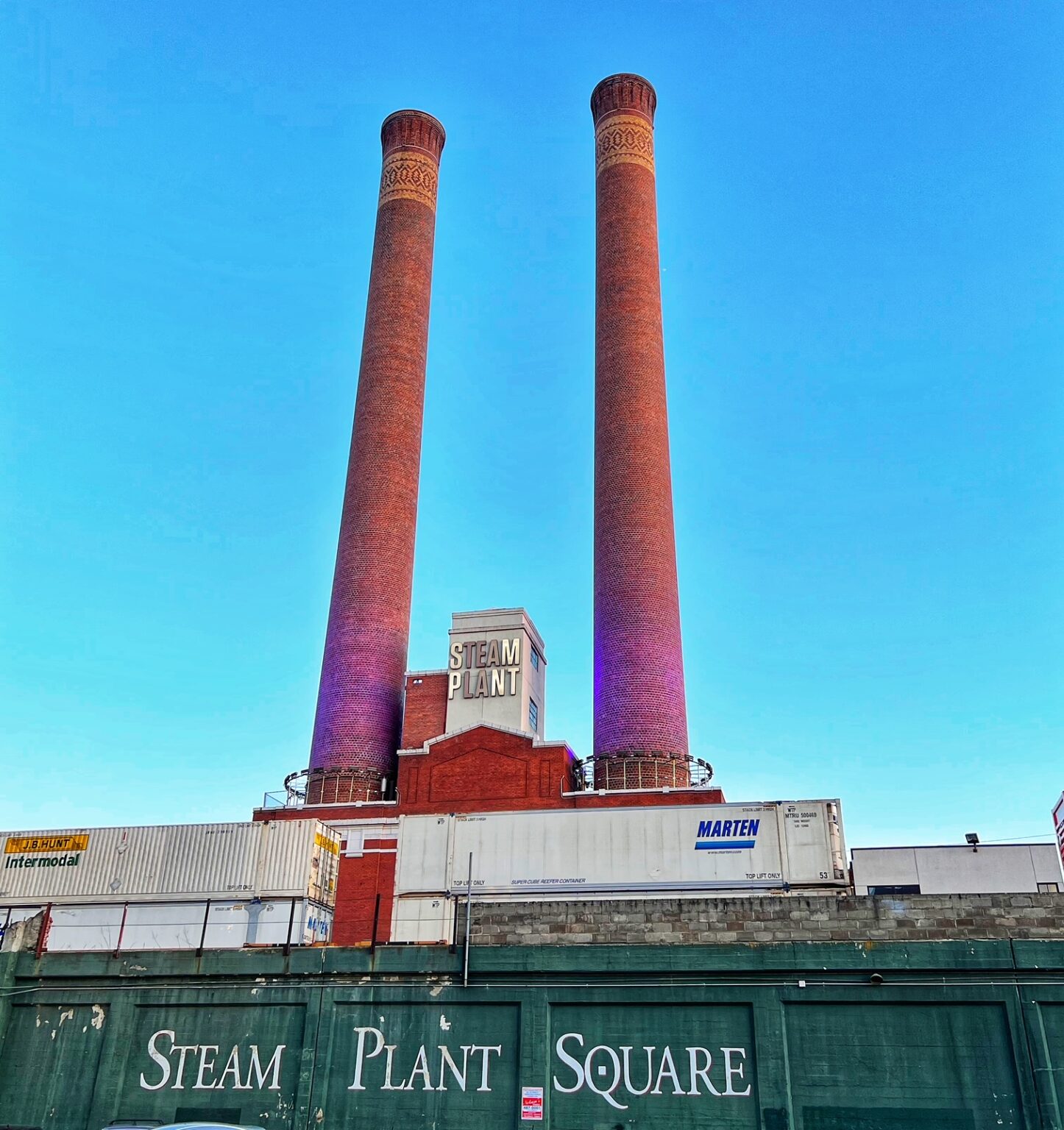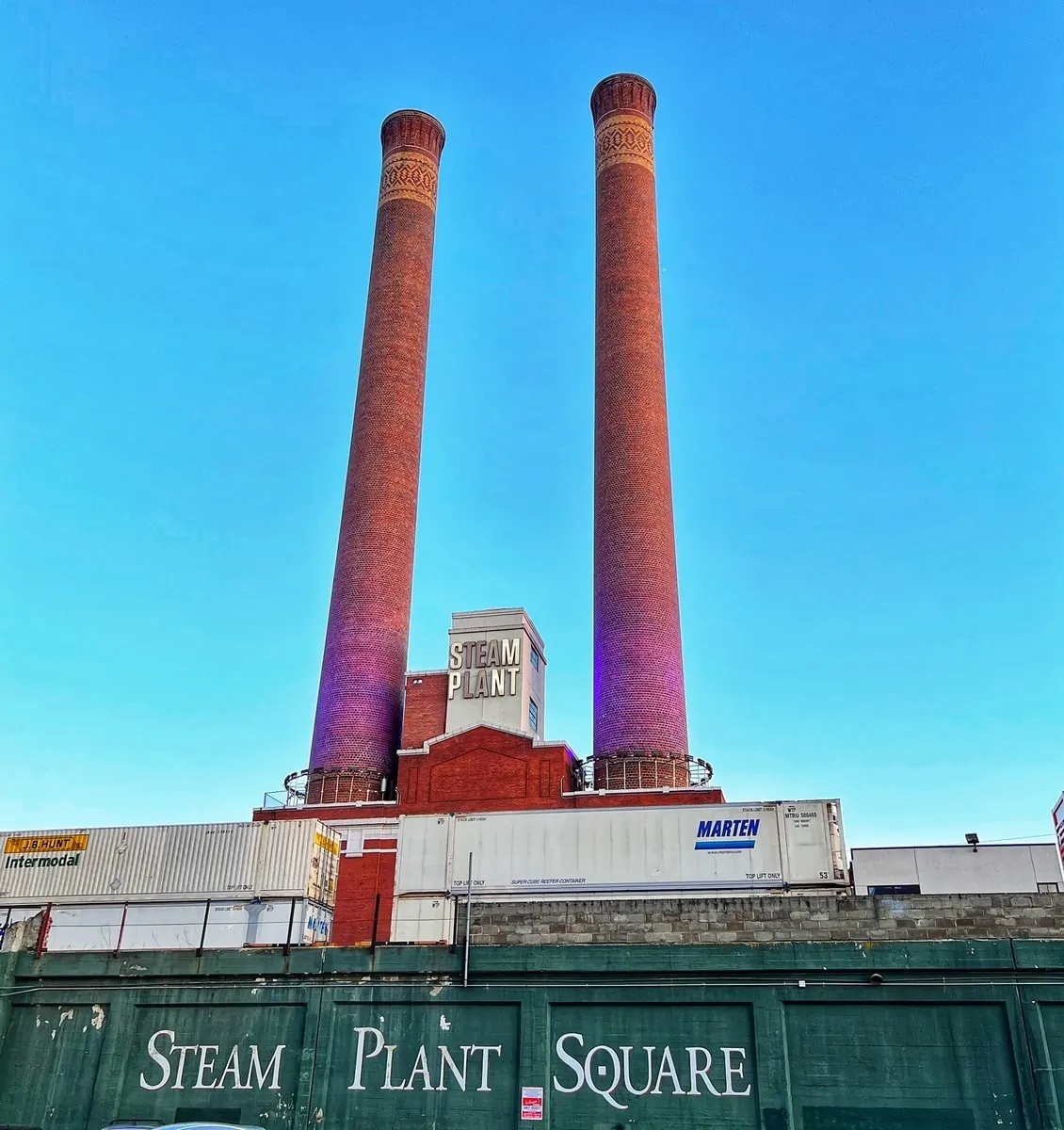 Eat Your Way Around Town
Spokane offers everything from the Bark Pub (where you can eat and enjoy petting dogs in need), to the Steam Plant which is a funky old restored building, fun for all ages to dine at. I have to be honest – our favorite thing to do in Spokane was to eat our way around town. We have shared some of our favorite Spokane Restaurants recommendations here.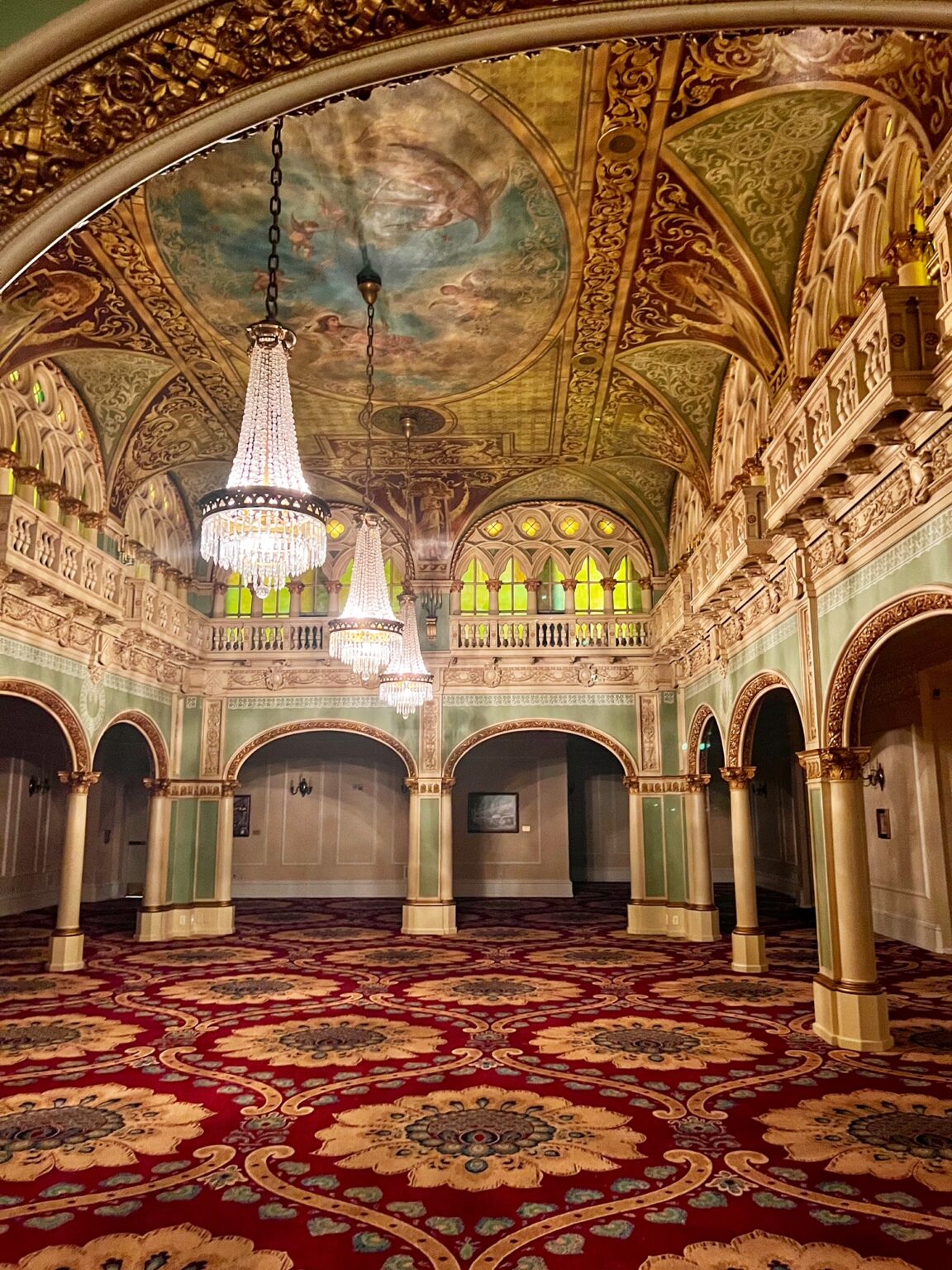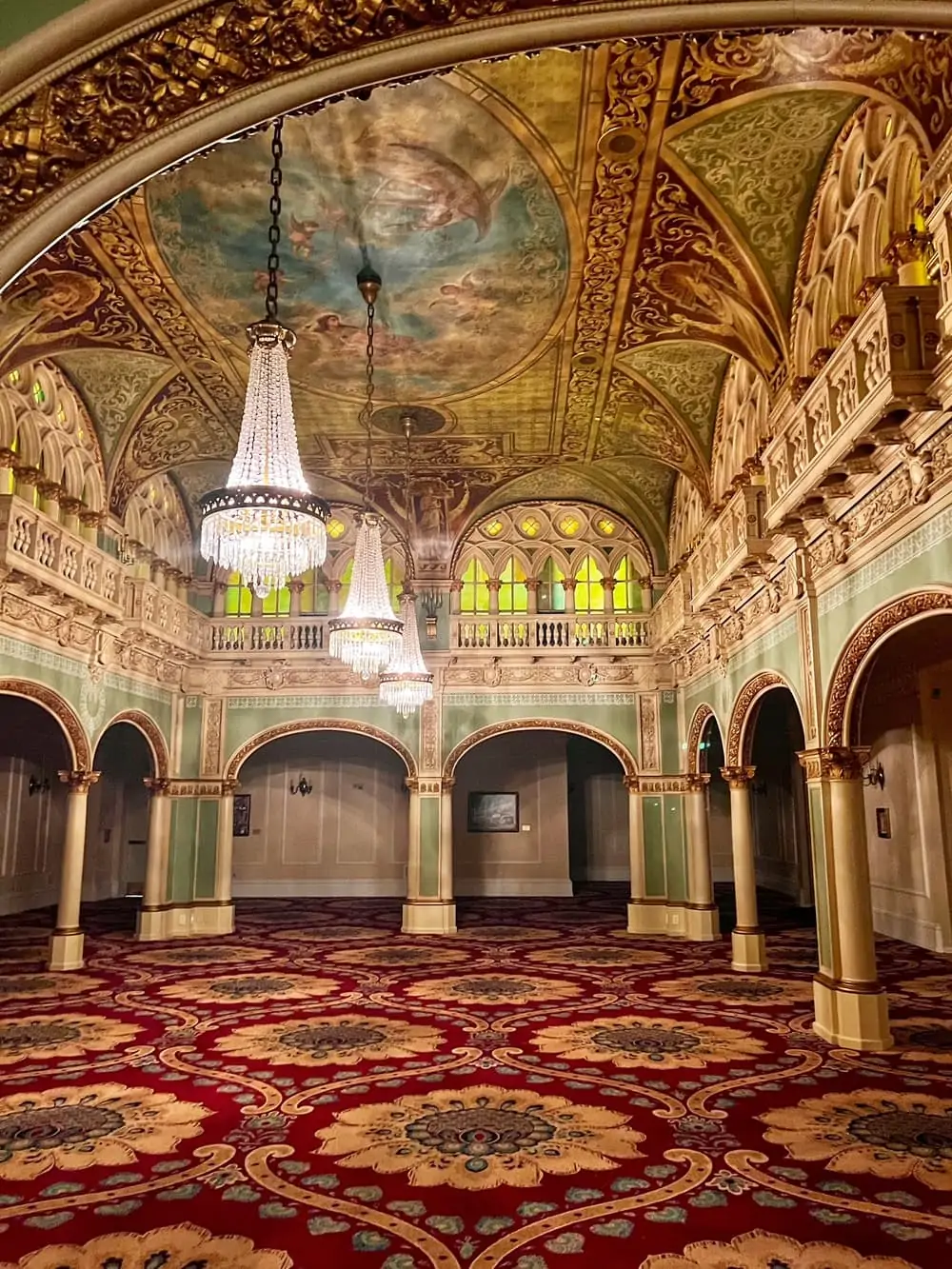 Explore Downtown Spokane & Enjoy The History of Spokane
In addition to the Riverfront park that we mentioned above, the downtown Spokane area has fun restaurants, shops and more to explore. One of the things I like most about this area is the history of it all.
There are beautiful historic hotels (the Davenport), great history behind the Riverfront park and how it started from the Worlds Fair, and lots more history to enjoy in this area. You can even eat in an old Steam Plant that has been converted into a pretty cool restaurant.
If you want to make the most of learning more about the history in this area, check out these historical tours here.
Another idea is to head out to the historical neighborhood of Brownes Addition (Spokane's oldest neighborhood). You will find the famous Campbells house, here along with many others (check out the Museum of Arts and Culture to learn more about that too).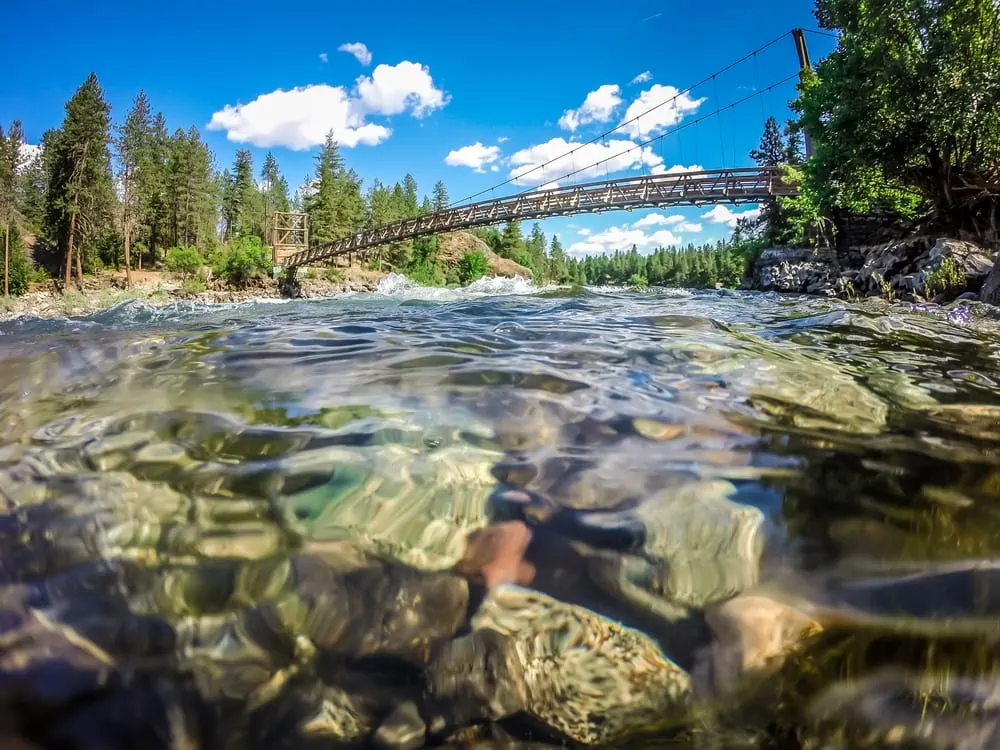 Explore the Outdoors in Spokane
Spokane is packed full of parks, hiking trails, bike trails, fishing, rivers, lakes, mountains and more for those that want to enjoy the outdoors. We have highlighted a few opportunities, but you will find lots more opportunities here as well.
Centennial Trail spans 39 miles, and that includes riverfront areas too, and offers something for everything (it is car free, so you can walk, or ride your bike and enjoy the many beautiful areas it passes through).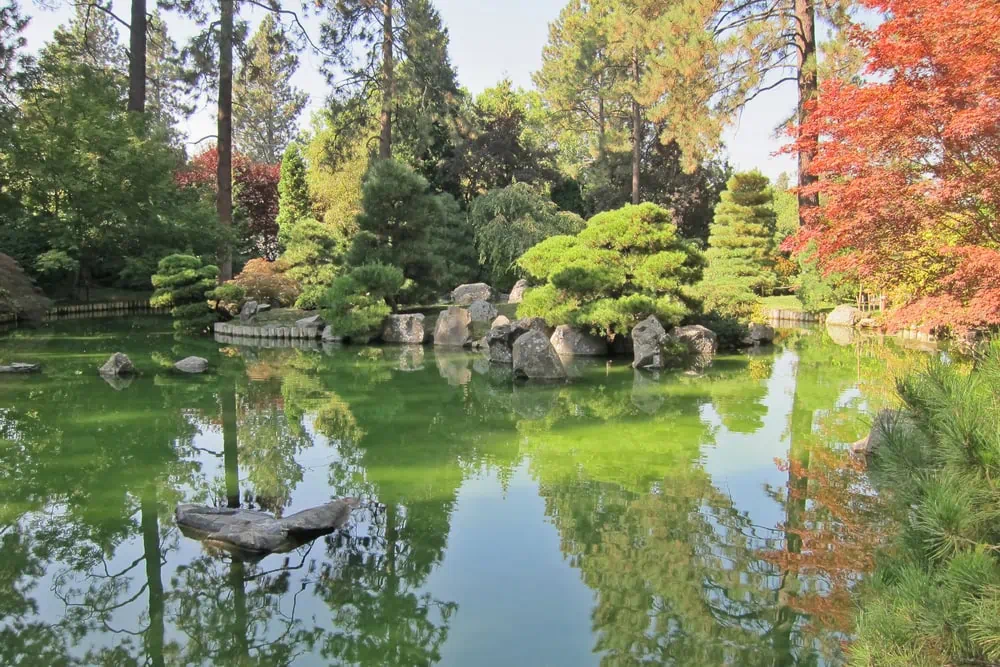 Manito Park is a 90 acre beautiful botanical park that includes 6 gardens onsite, including the best known of them, the Nishinomiya Tsutakawa Japanese Garden! It is best enjoyed when everything is in bloom (generally late spring through summer), but it can be visited year round. It is the kind of spot you might want to pack some snacks, and spend your day strolling through to really appreciate.
Ziplining and More Outdoor Adventures
Looking for a little more outdoor adventure? Check these spots out to plan some faster action outdoor fun.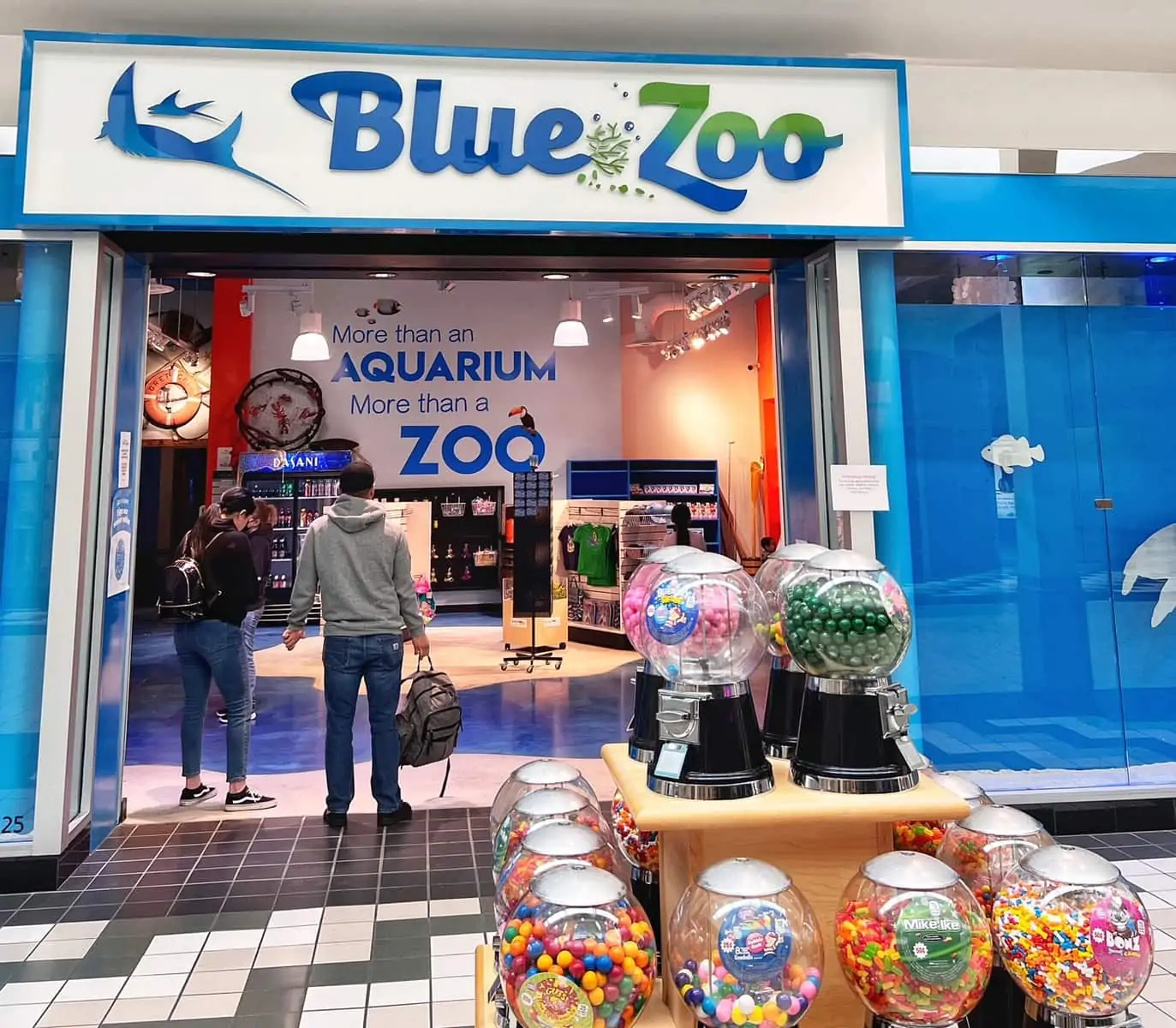 Zoos and Aquariums
There are a couple of fun spots for kids to enjoy animals and marine life in the area too. They include:
BlueZoo – In the Northtown Mall you will find BlueZoo. This is an interactive aquarium, but also includes things like birds and reptiles too (so a little different than a standard aquarium).
Cat Tales Wildlife – This is Spokane's Wildlife Rescue and Eco-Zoo. It was recommended to me by some locals in the area, but it is about 30 minutes out of the downtown area, so you will need to be willing to travel a little further. If you have kids who love animals, you will want to add this spot to your list.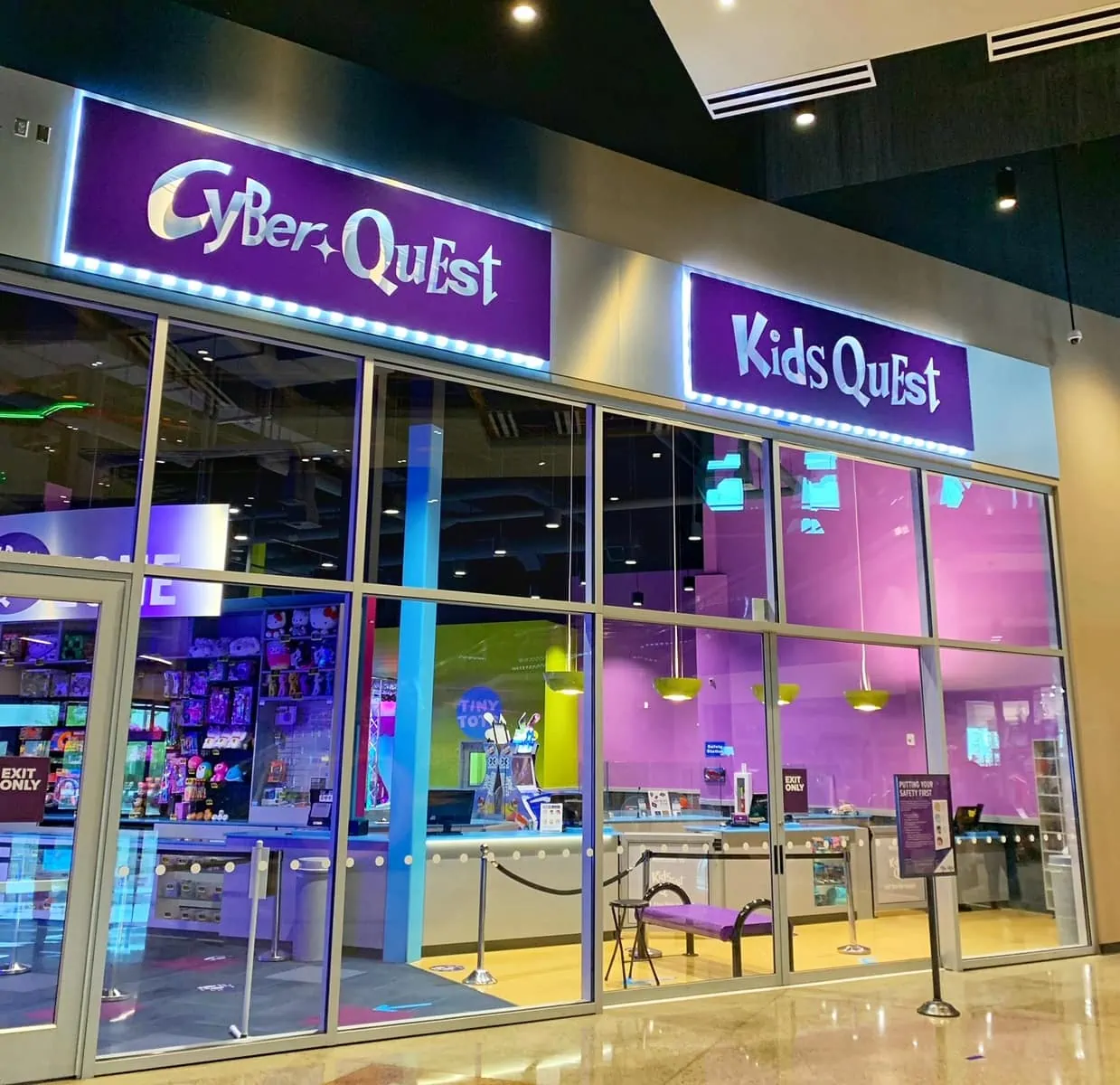 Spend a Day at The Northern Quest Casino and Resort
We share more about this resort in our places to stay in Spokane article, but even if you do not stay the night it could be a fun outing for the day. There are restaurants to enjoy, including a dine in movie theater, and a fun arcade and play area for kids too. We like to stay there, and enjoy their beautiful pool at the end of the day, but either way my kids love to make a stop here whenever we are in town.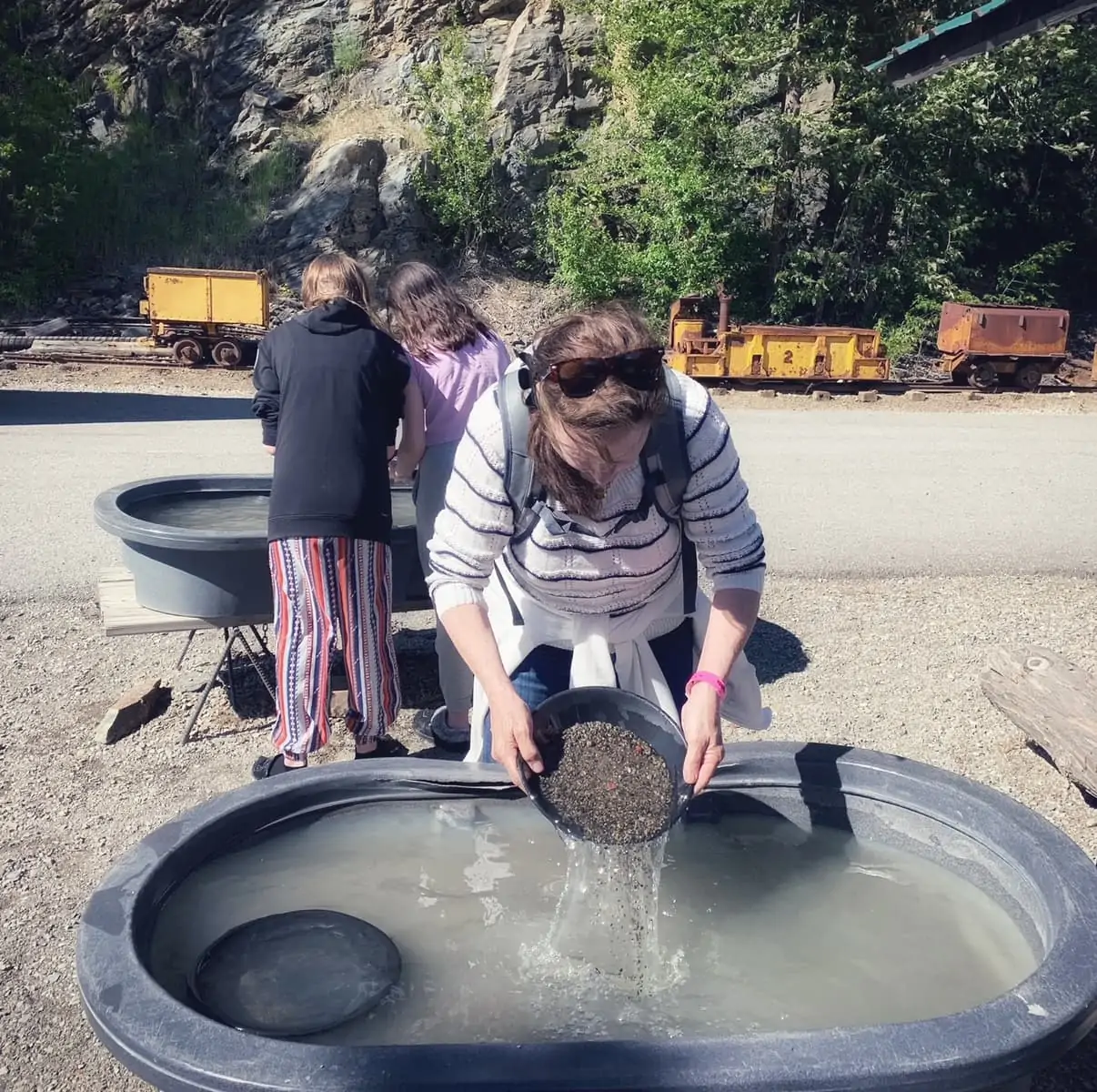 Things To Do Just Beyond Spokane
After spending some time exploring the Spokane area, if you want to extend your trip just a short distance across the border into Northern Idaho, there is lots more to do in that area too. Some highlights of our favorites include:
Silver Mountain Resort is a wonderful spot to stay at, if you want to combine some waterpark fun, with outdoor adventures. We have a full review on the Silver Mountain resort here, with lots more information on what to expect there.
Route of the Hiawatha Bike Ride – this was a highlight of a previous trip for me. You will ride at a slight downhill slope, over train tresses and through old train tunnels, on this spectacular bike ride. The views are wonderful, and they even have a shuttle that will drive you back up the mountain to your car afterwards. Find everything you need to know about this bike ride here.
Explore the Wallace and Kellogg areas, including a stop for some gold mining! It is always fun to stop in Coeur De Alene on your way over too, to enjoy a fun meal in their downtown area, or some time at the lake.
Silverwood Theme Park and Waterpark is a great spot to end your stay and enjoy some theme park and waterpark fun for a day or two. Find lots of tips for a stay at Silverwood on our Idaho travel page here.