Fun Spokane Restaurants For Families!
This post may contain affiliate links and I may be compensated for this post. Please read our disclosure policy here.
Looking for Spokane restaurants? We have the scoop on some of our favorite's that we have discovered over the years while visiting Spokane.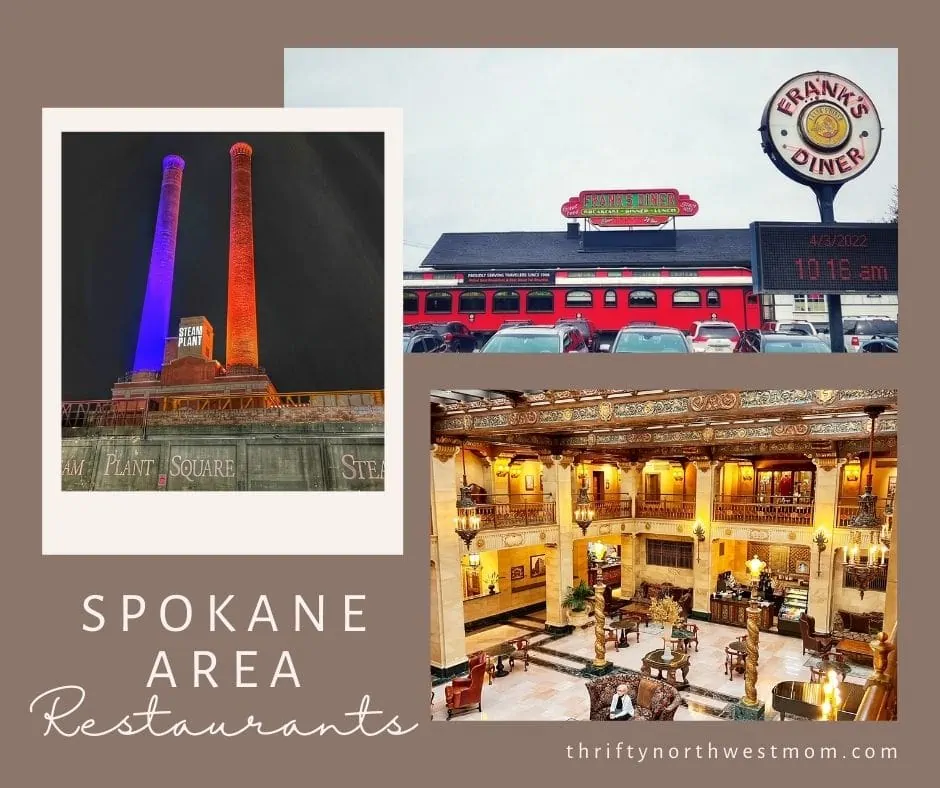 Fun Spokane Restaurants For Families!
We recently shared this article on Family Friendly locations to stay in Spokane, and thought you might now be interested in some recommendations on where to eat while visiting Spokane. We have compiled a list of some of our picks for best restaurants in Spokane. Honestly, one of our favorite parts of our many Spokane trips is to eat our way around town. Over the years we have discovered so many fun spots to have a meal together as a family, and we wanted to share some of those with you – so it would not take you as long to discover them for yourself.
Spokane has many options for family friendly spots to eat. You will find everything from popular drive-thru's to fine dining, and many options in between. Here are some fun spots we have tried over the years and enjoyed, and now would love to recommend for your families next visit. Then once you have gotten a good meal in your belly, be sure to head over to the Spokane Riverfront park to work those calories off too!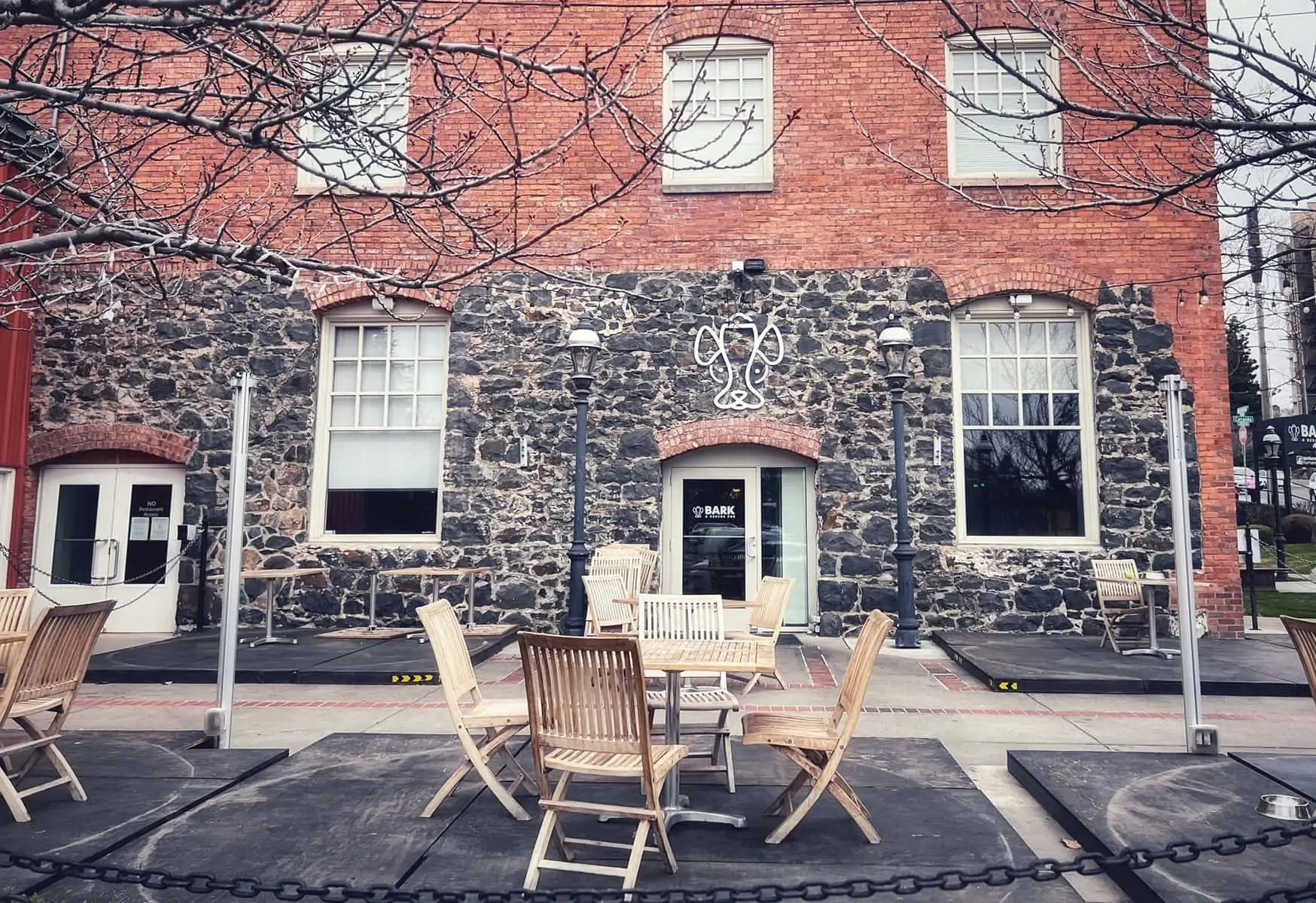 Bark Pub
Our most recent trip to Spokane was due to a large volleyball tournament that happens in the area each year, and it seemed like this year the Bark Pub was super popular amongst many of the teams. It is a fun and delicious restaurant, that is also connected to a pet rescue and adoption center.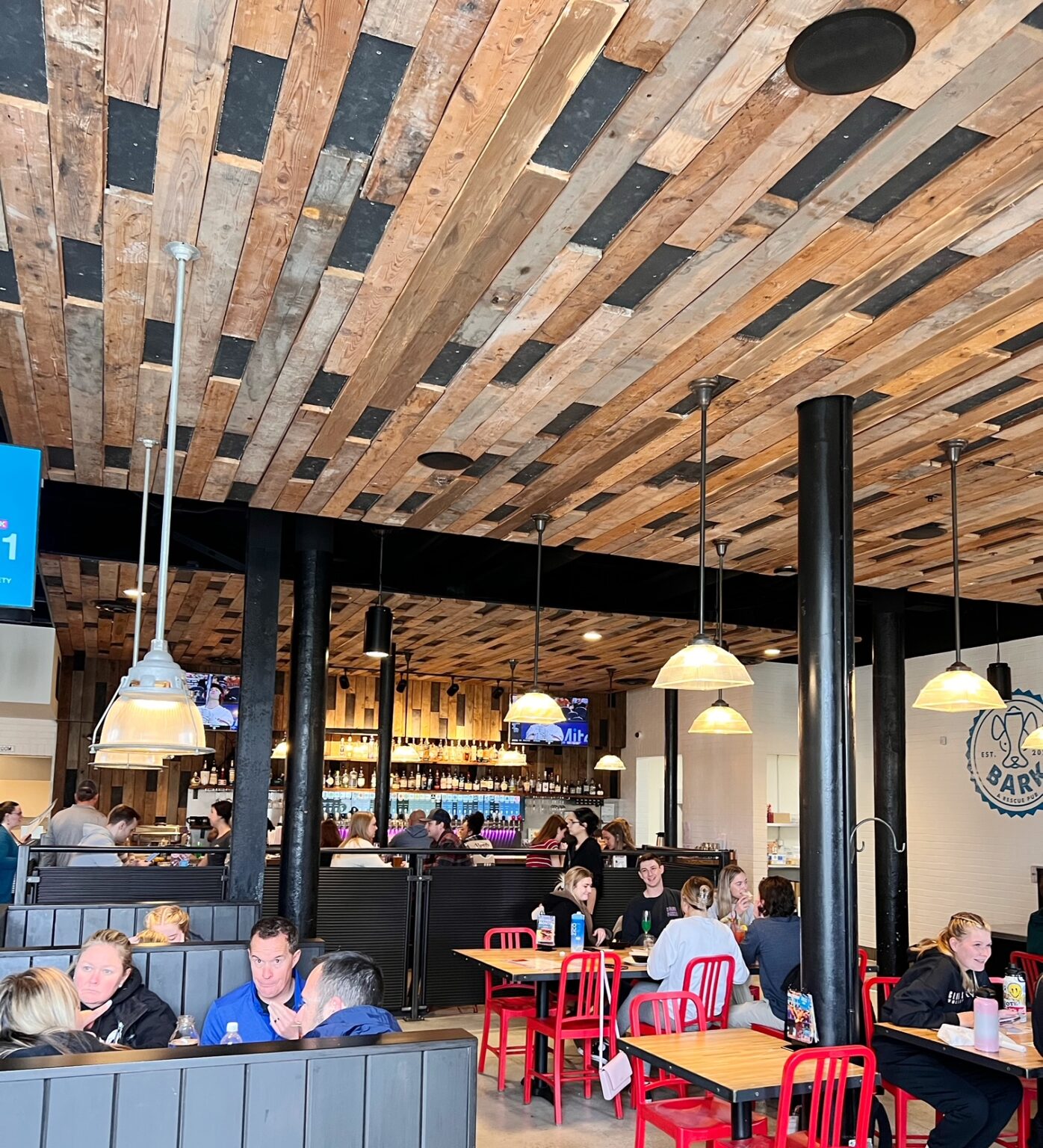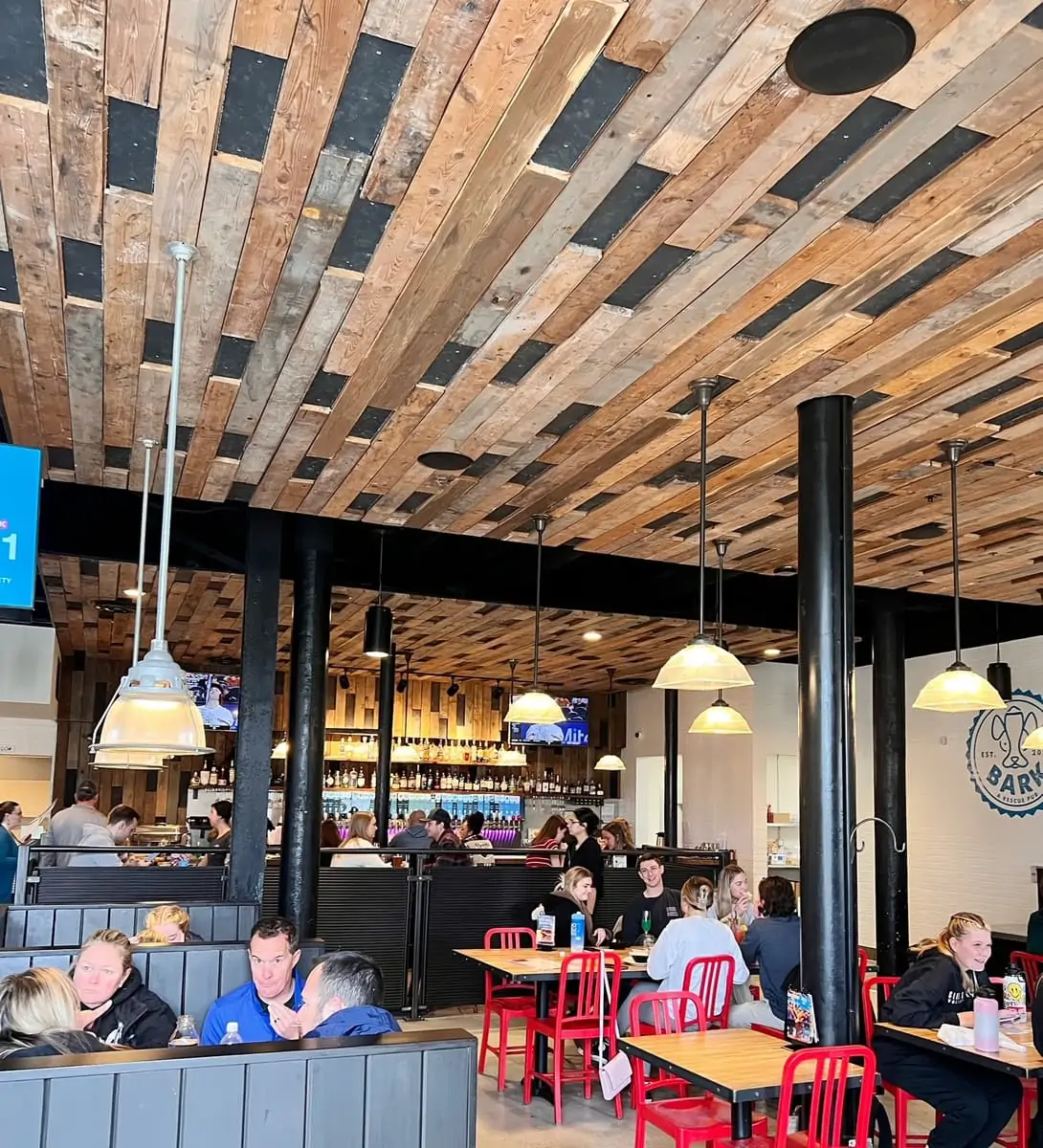 This spot offers delicious food, but it can get crowded (especially if you are there on an event weekend) so you might want to consider making reservations. They do have a small outdoor dining space for summers.
We tried things like curried meatballs, delicious and fresh salads, homemade potato chips and so much more. It was all good!
It also sits right next to the Riverfront Park (the new Ice Age addition playground specifically), if you want to coordinate it with a visit there.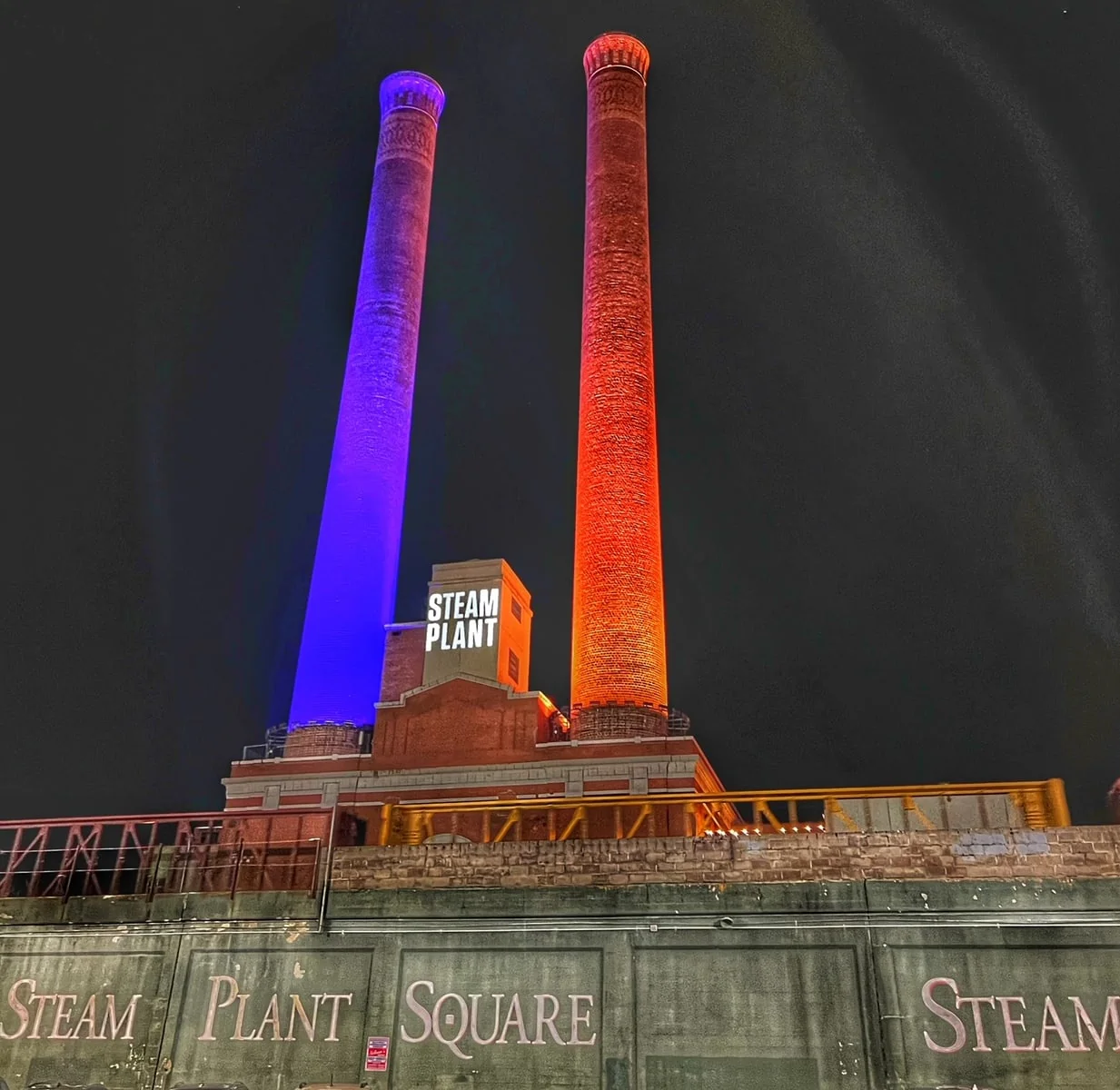 The Steam Plant
The Steam Plant is a fun restaurant built in a historic old steam plant. The building is very cool, and this spot is popular so can get crowded. You can park in the adjacent parking lot for $4, but if you let the restaurant know you are parked there they will credit your bill the $4 cost. If you go just before dawn you will see some beautiful views of the sun setting behind the steam pipes and then come out to it all lit up after dark too.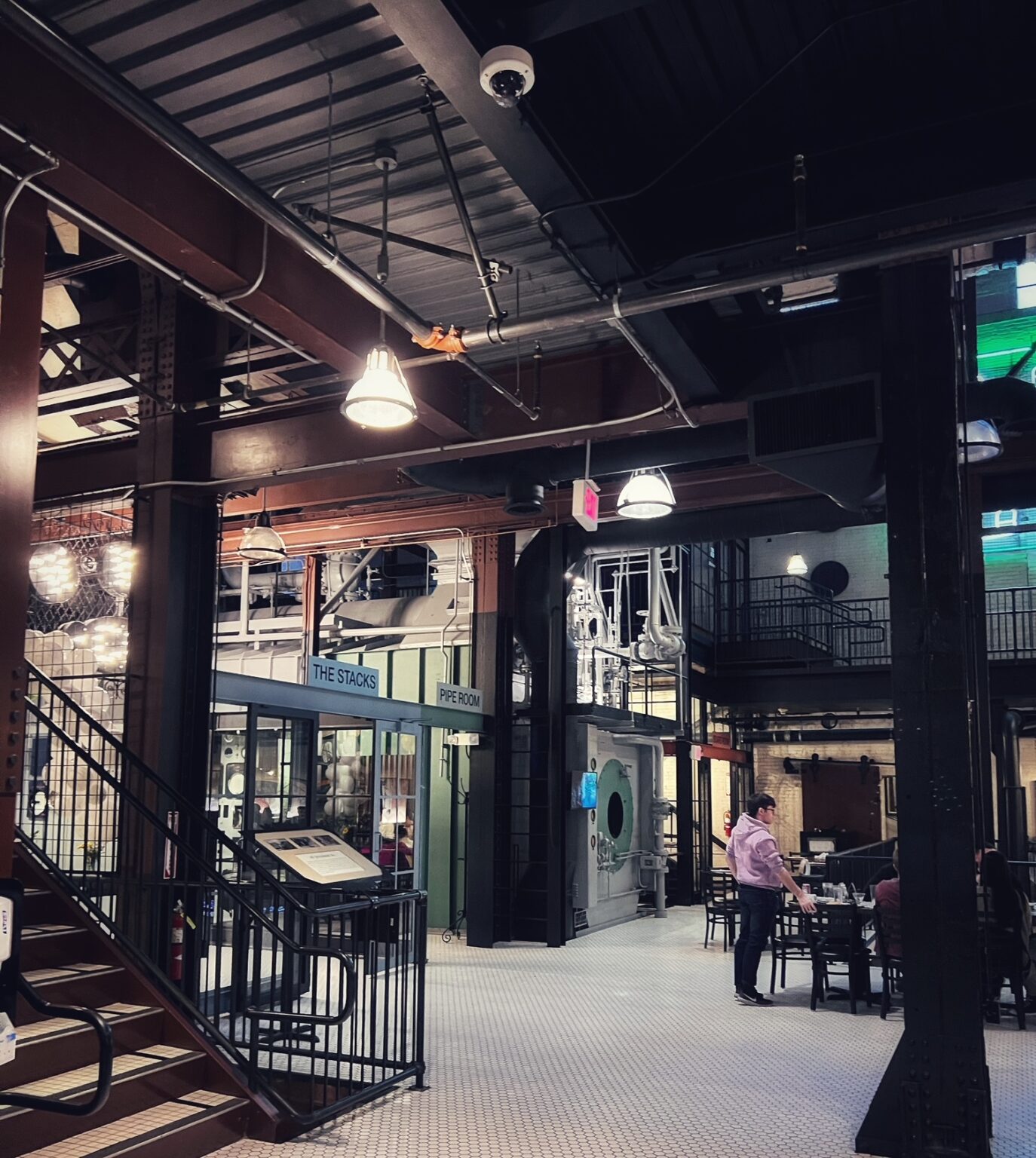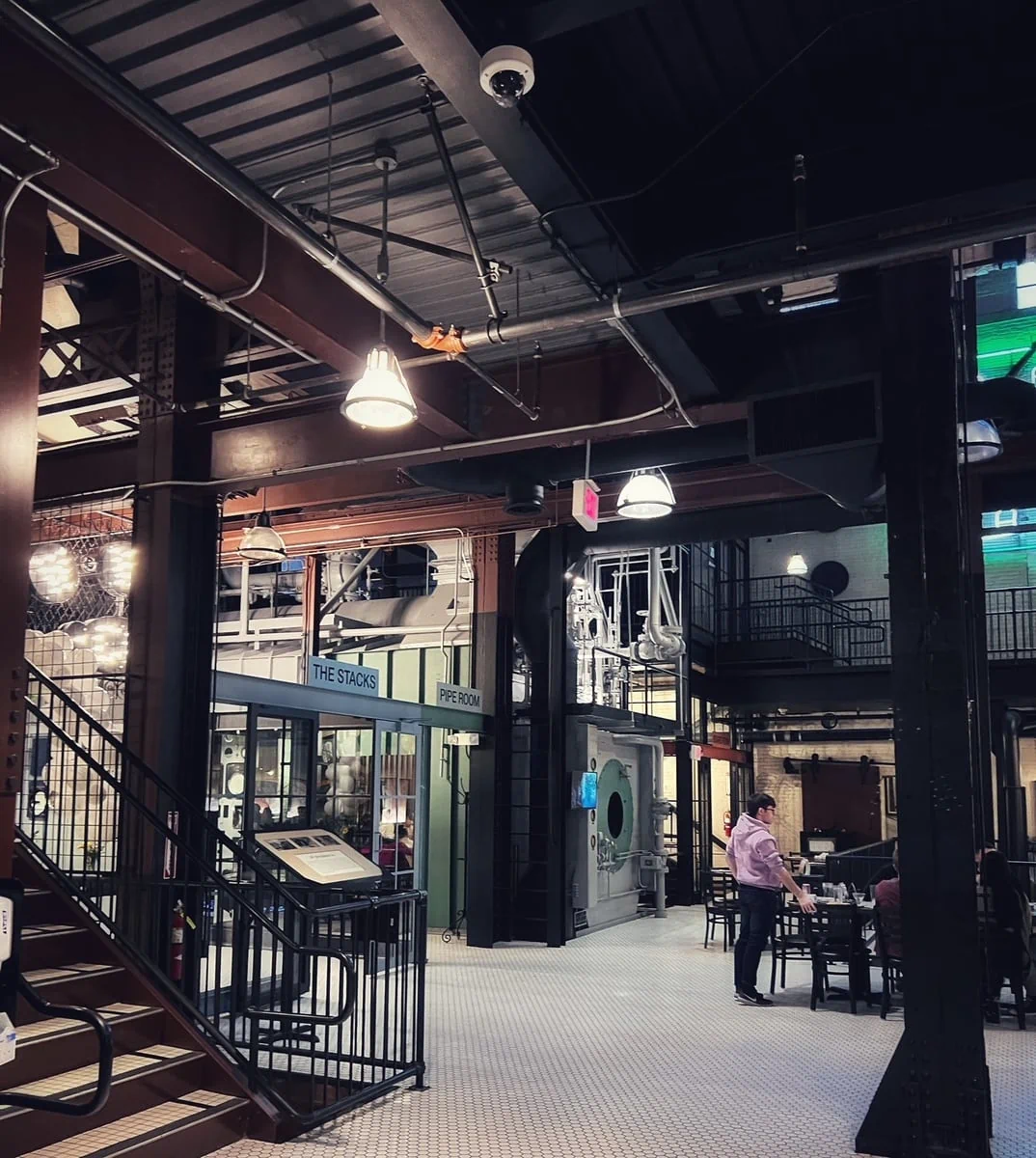 There is lots of history throughout this spot, so you can enjoy learning a lit bit about the area as well as getting in a good meal.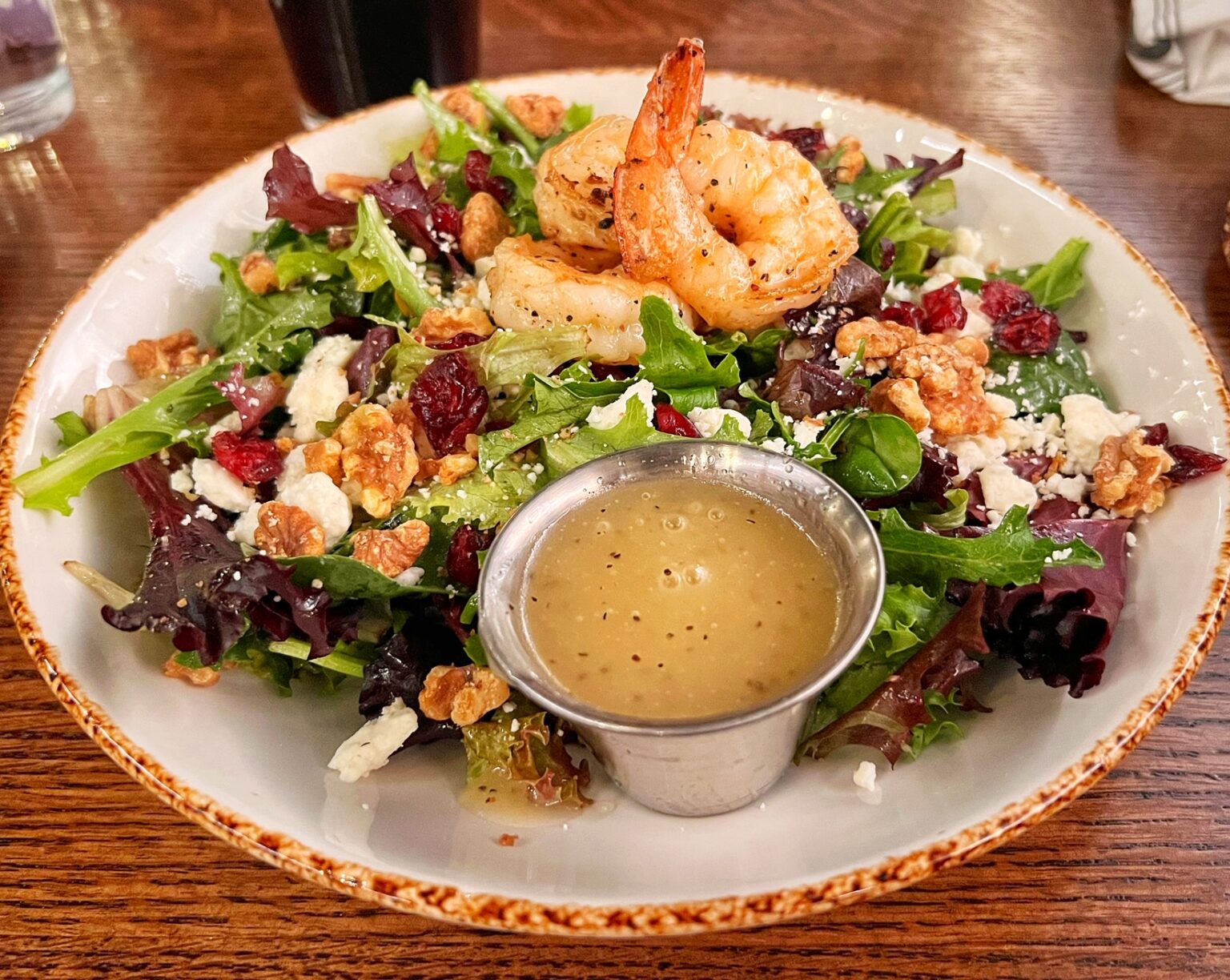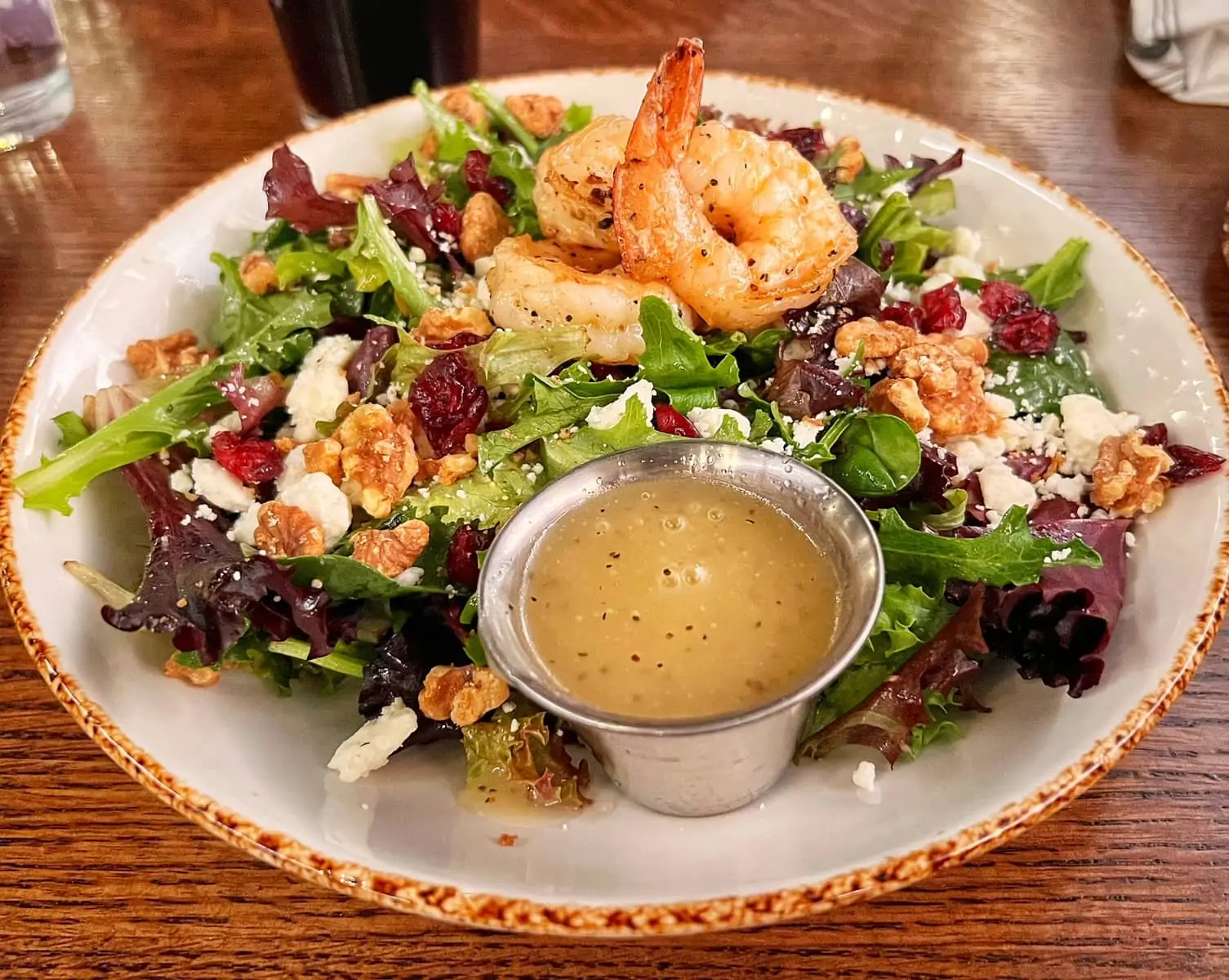 They serve a pretty standard set of American food options. Everything was tasty, but for the me the food was not the big draw here – it was the ambiance and history. It was a very fun place for dinner, especially for my teens. They also have a small Gelato spot on the way out, in case you did not pick up dessert at the restaurant and want to finish your evening off with something sweet.
Franks Diner
We first had Franks Diner recommended to us a few years back, when we were heading up to the Little Diamond Lake Cabins in Newport (North of downtown Spokane). They have two diner locations, one in the downtown area, and one on our way North. This place is iconic, with that comfort diner style food all served up in old train cars.
Both locations are very popular, and I have never been here when there was not a wait time. It was worth the wait though, and if you love diner food, you will love this stop.
Nudos Ramen House
Nudos Ramen House is a popular spot in downtown Spokane, right across from the well known Davenport Hotel. If you are looking for a good Ramen House this is a great option.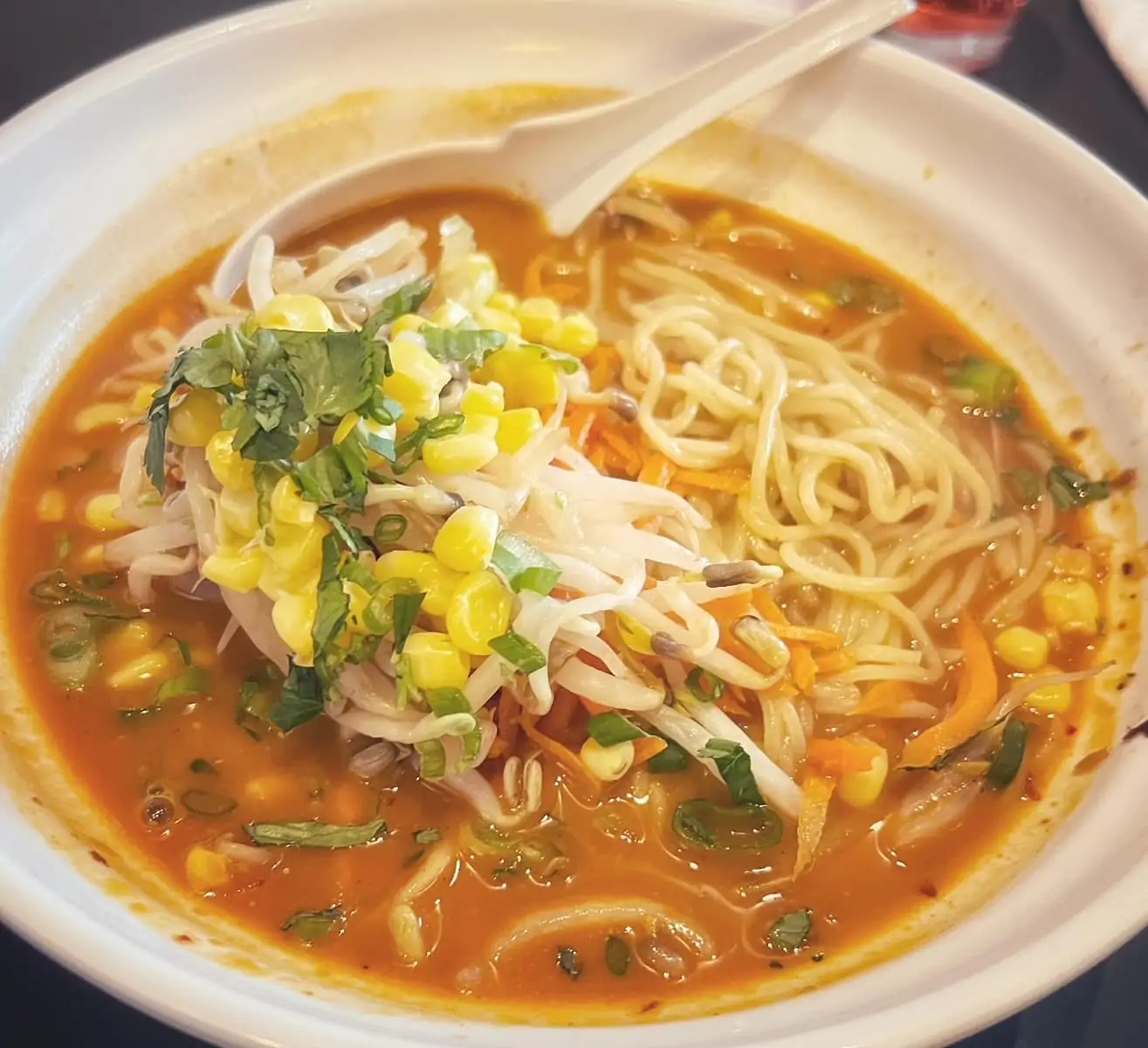 We tried various Spicy versions of Ramen, and they were all good. My mom who has not had a lot of ramen, chose chicken teriyaki over rice, and loved her meal too, so there is something for everyone here.
We visited in late March, so they offered seats under heaters close to the building. In the warmer months more of this patio seating will open up, that sits right on the riverfront!
Riverfront Dining at The Ospry at the Ruby River Hotel
We stayed at the Ruby River Hotel on one of our trips (you can find more about the hotel in the Places to Stay in Spokane article here). The restaurant onsite is called the Ospry (well they have drive through BBQ too), and while the indoor dining space was not so impressive the food definitely was – and the outdoor dining on the river was one of my favorites. Coming from Seattle there are not too many places you can easily dine out by the water like that without paying premium prices. While this spot was not cheap, I really loved the food and ate there multiple times.
My favorite dish was their Bruschetta. I could not get enough of the heirloom tomatoes (they were so fresh tasting, even out of season) and the mozzarella ball that just oozed out creamy cheese in the middle of the plate, it was amazing. Add to that some sort of sun dried tomato chutney – and I was in love with this dish.
When sitting outside in the evenings, they have heaters over your table, and lights for a romantic ambiance. You can then easily take a walk up to the river to enjoy the sounds of rushing water after you eat too.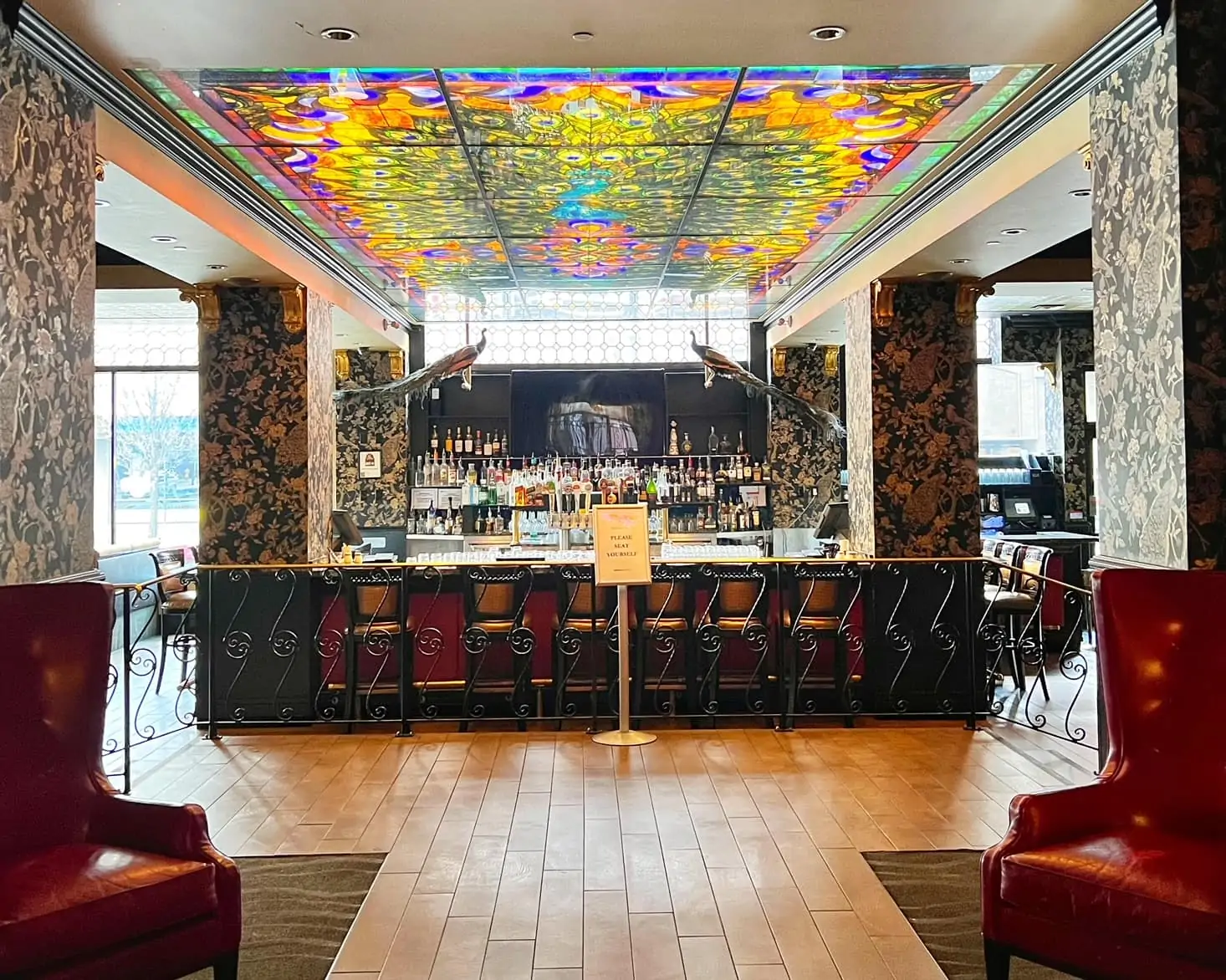 If you are looking for fine dining, and some fun higher end themed spots, be sure to check out the Davenport collection of hotels. The Davenport is a historical hotel (probably the best known in the Spokane area) so making a stop at one of these spots, just to enjoy the hotel is something we often add to our list. Here are a couple of highlights from the Davenport locations.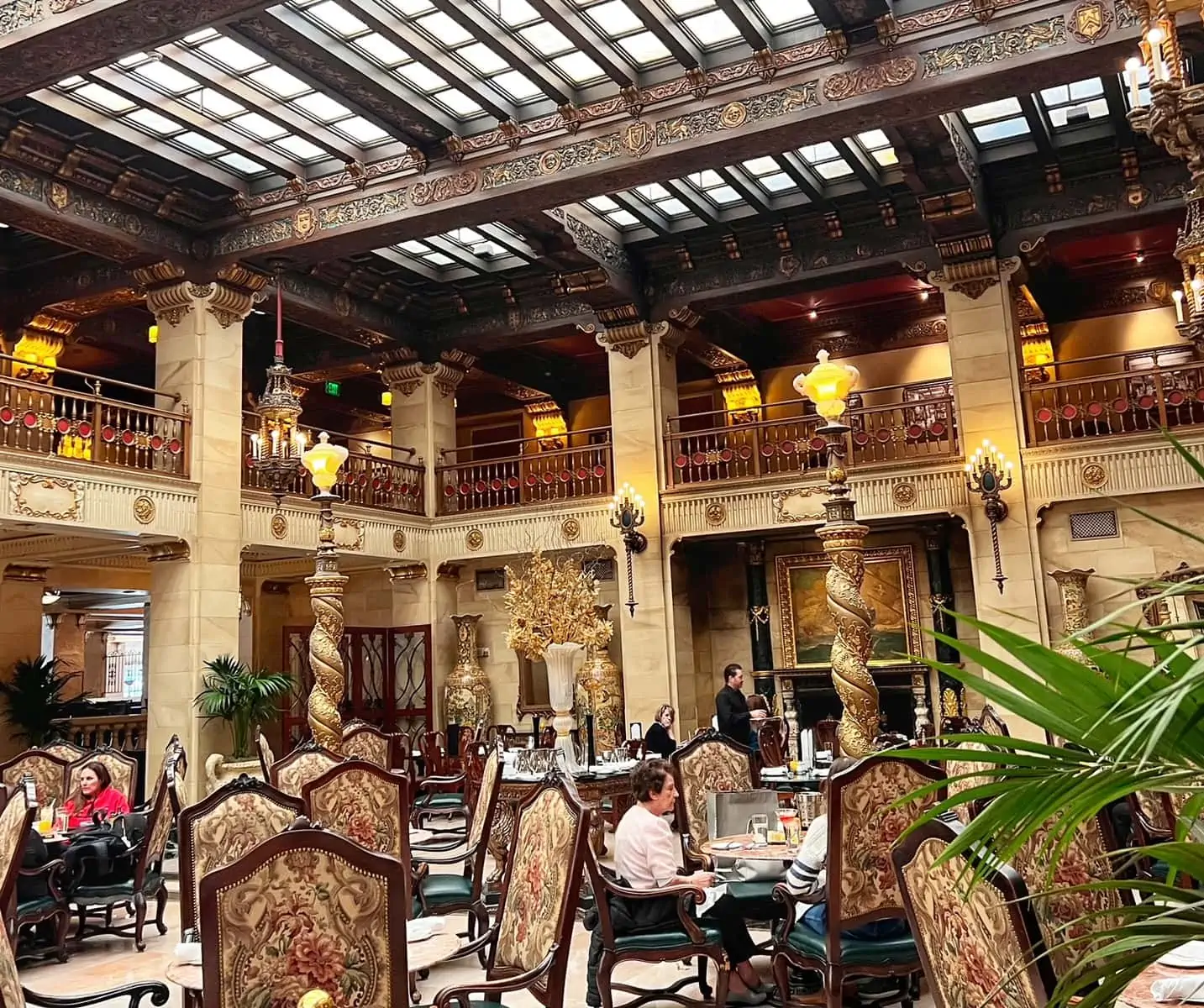 This is their fine dining spot, and if you are looking for their main restaurant this is the one. They serve breakfast, lunch and dinner, and it is their main dining spot and will let you really enjoy feeling like you not only experienced a great meal, but also this beautiful hotel.

Safari Room
The Safari Room Bar and Grill is located inside the Davenport Tower Hotel and is a fun spot to stop for breakfast, lunch or dinner. The dining area is themed like you are on a safari, and they offer a Cougar Gold Cheese Dip that is fun to try, and the flat bread is always a go to for me. If you are looking for a fun ambiance, this is a great option.
Peacock Lounge
The Peacock Lounge is pictures above during the day time, but in the evenings it illuminates for even a more beautiful setting. This is a 21 an over spot only, so that will limit who it works for, but if you have a minute to get away it is a beautiful area to grab a drink and appetizer.
Well Known & Favorite Fast Food Spots In Spokane
If you are just driving through Spokane, or looking for a quick and easy option to eat, there are two drive-thru spots that you will hear lots about in this area.
Zips
Zips is the stand out of drive throughs, and if you are looking for a place to grab some quick grub, this is the spot. They have everything from larger (and delicious burgers) to fried mushrooms and lots in between.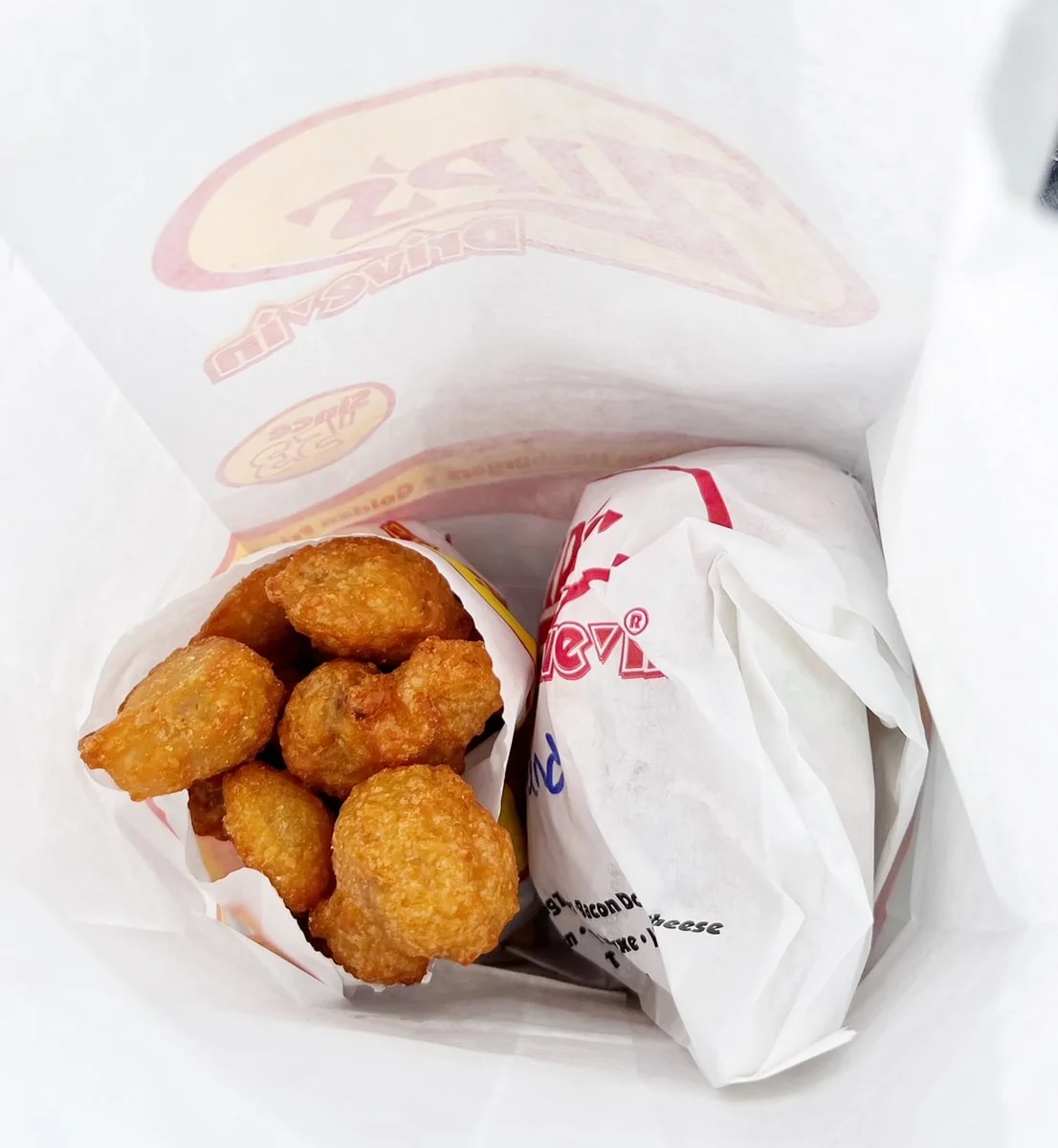 This meal won't cost you any more than most drive ins, but you will get a big bang of flavor for your order. People love this spot with a cult like following, and you will find them all over Spokane.
Dicks
Ok, lets be honest – if you are from the Seattle area and you drive into Spokane and see the Dicks Drive-In, you think you know what you are in store for. But….you would be wrong. This is not the same Dicks Drive in that folks have loved in the Puget Sound area for decades. This is a completely different experience – but well loved in the Spokane area.
While Dicks in Seattle is owned by a completely different company, and has a bare bones menu (part of what we love in the Seattle area), the Dicks in Spokane will shock you with a HUGE menu. They offer everything from pizza to chicken strips and burgers and fries – and people in this area of our state LOVE this stop. Check it out and let us know what you think?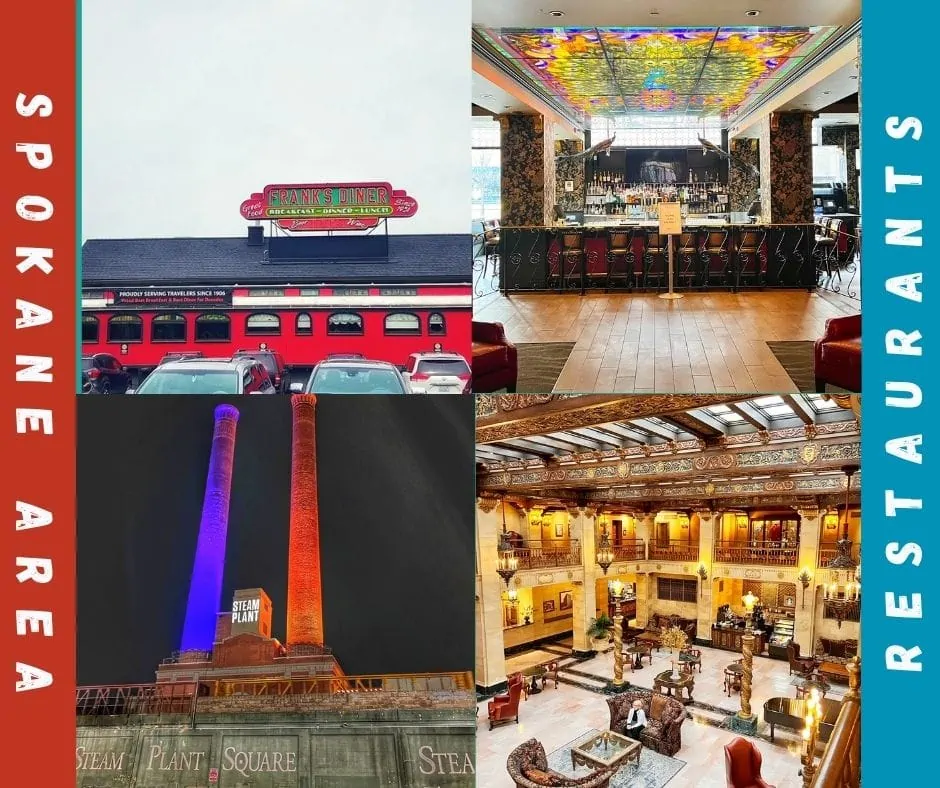 More Articles You Might Like: