Succulent Studios Subscription Box – 3 FREE Plants Just Pay Shipping!
This post may contain affiliate links and I may be compensated for this post. Please read our disclosure policy here.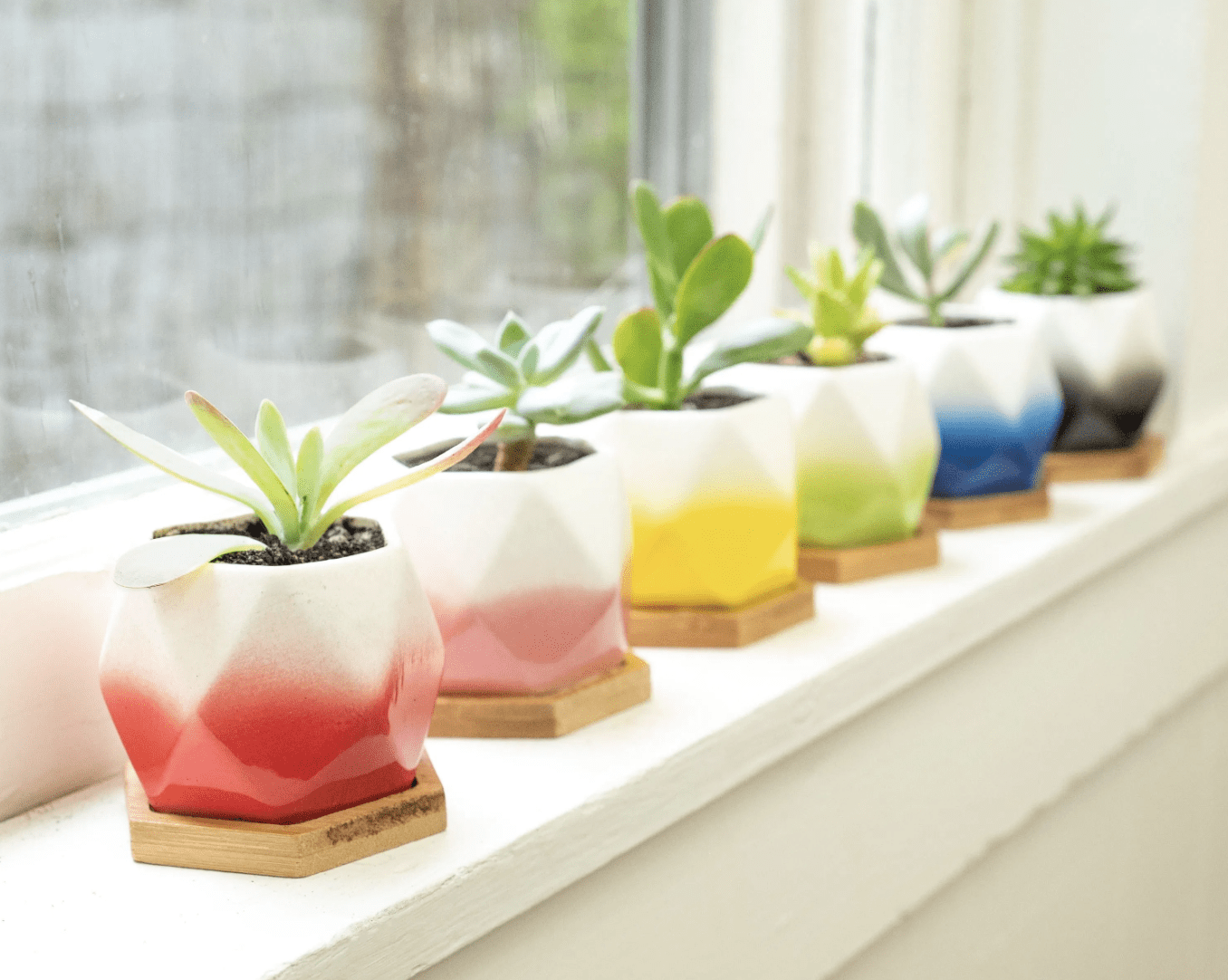 Succulent Studios Coupons & Subscription Box Offers 
We have recently learned about a fun new succulent subscription offer which seems perfect for when you need some fresh items in your home for some pops of greenery & color, to bring the outdoors inside. Succulent Studios, is a succulent subscription box where you will receive two 8 week old succulent plants in the mail each month.
These are the perfect size to have around your home – in your kitchen, a bedroom, bathroom & more – anywhere you could use some pops of green! They also work well for apartments or dorm rooms, as well as for your office. They would make fun gifts to give to friends or neighbors too when they arrive to your home or give the gift of the subscription.
Each succulent subscription box from Succulent Studios will contain  two 8 week old plants grown in southern California. They use only organic materials & fertilizers. They are then shipped to your home in 100% plastic-free packaging with biodegradable pots, so they are all ready to grow in your home!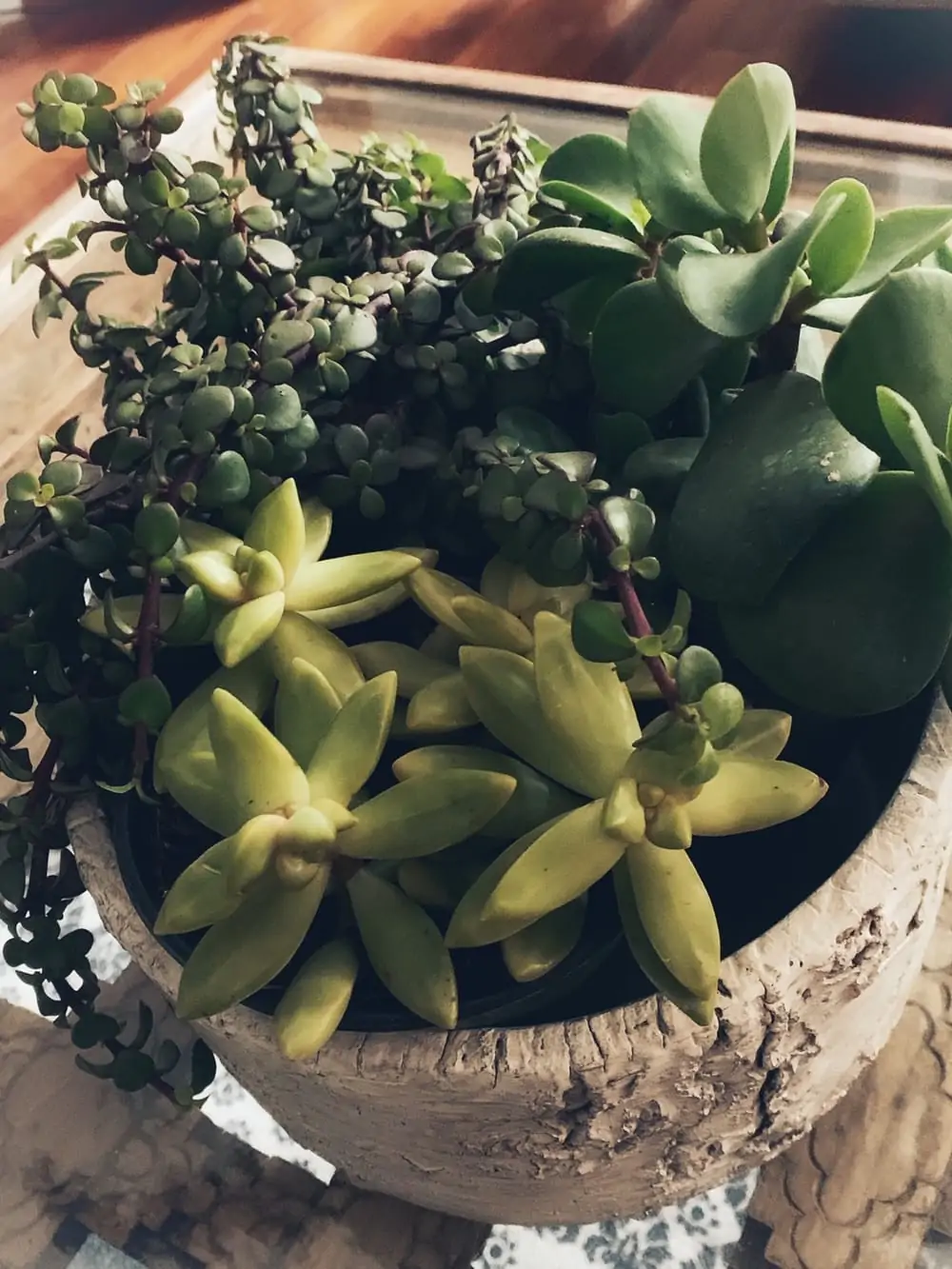 I have three succulents combined in this pot, to make my coffee table centerpiece.
One fun fact I learned from their site is that succulents actually produce oxygen at night (when other plants are producing carbon dioxide) so this makes them a great option to have in your bedroom while you sleep. And succulents conserve water, so they are definitely the easiest plant for those of us who are not blessed with the gardening gene.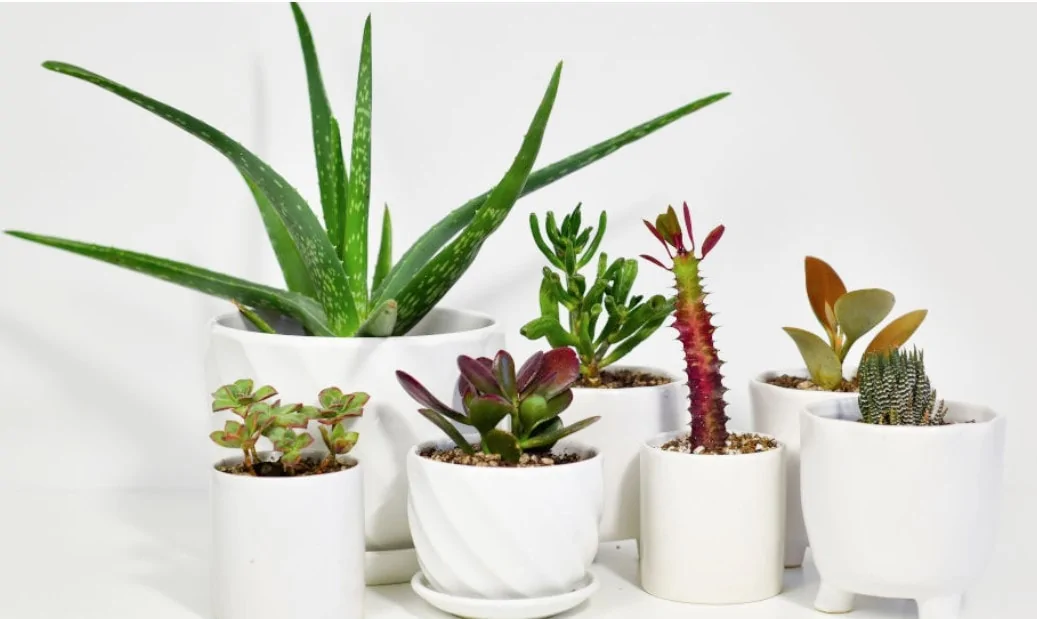 There is a great offer from Succulent Studios. You will pay $10 / month + shipping regularly. Right now however, they are offering a discount on your first box with these offers! Plus, use this Succulent Studios coupon to save too. Shipping is a flat rate of $6.50 per order.
(Note – coupon codes are not stackable so you will have to pick the best offer for you)!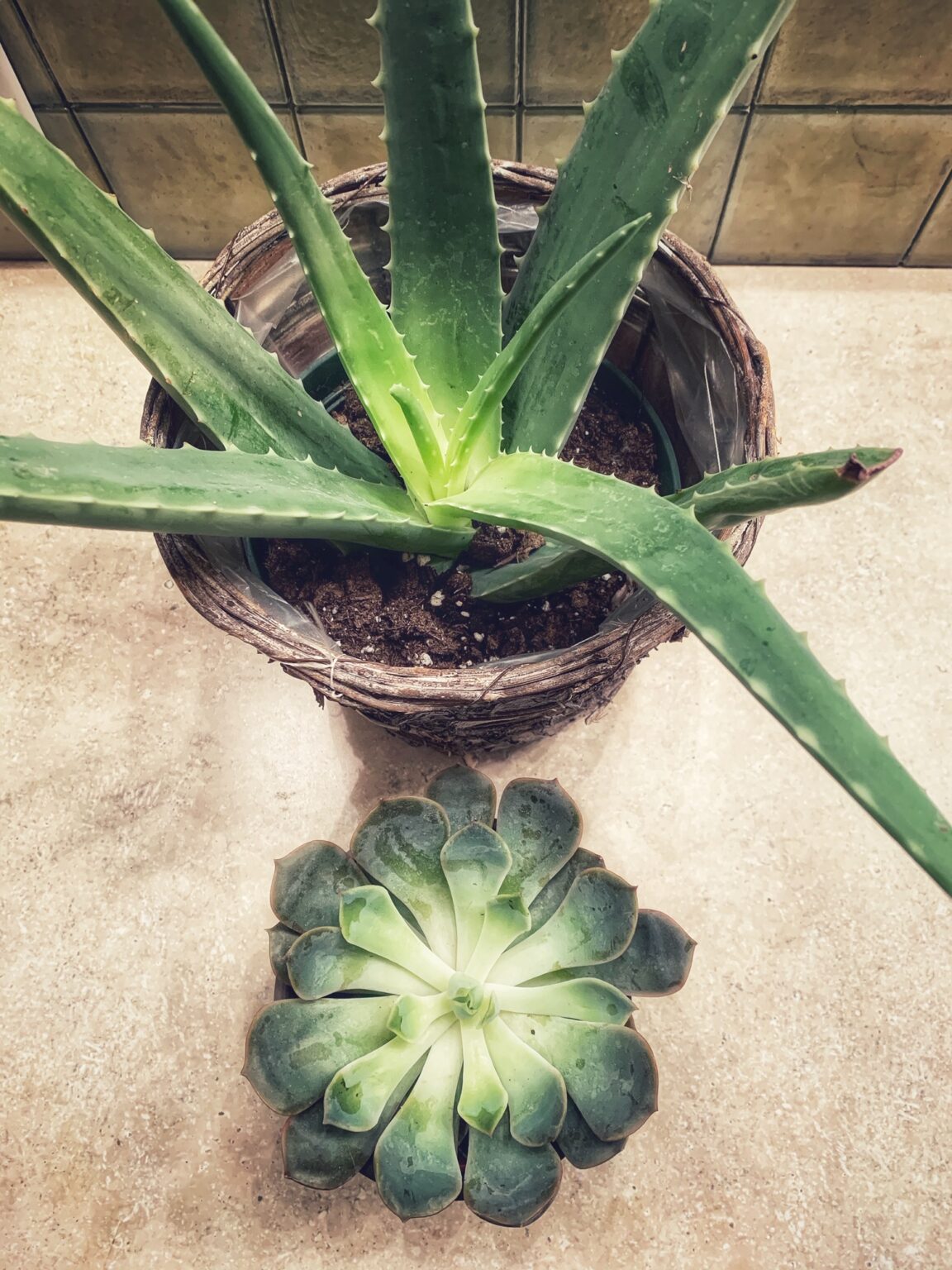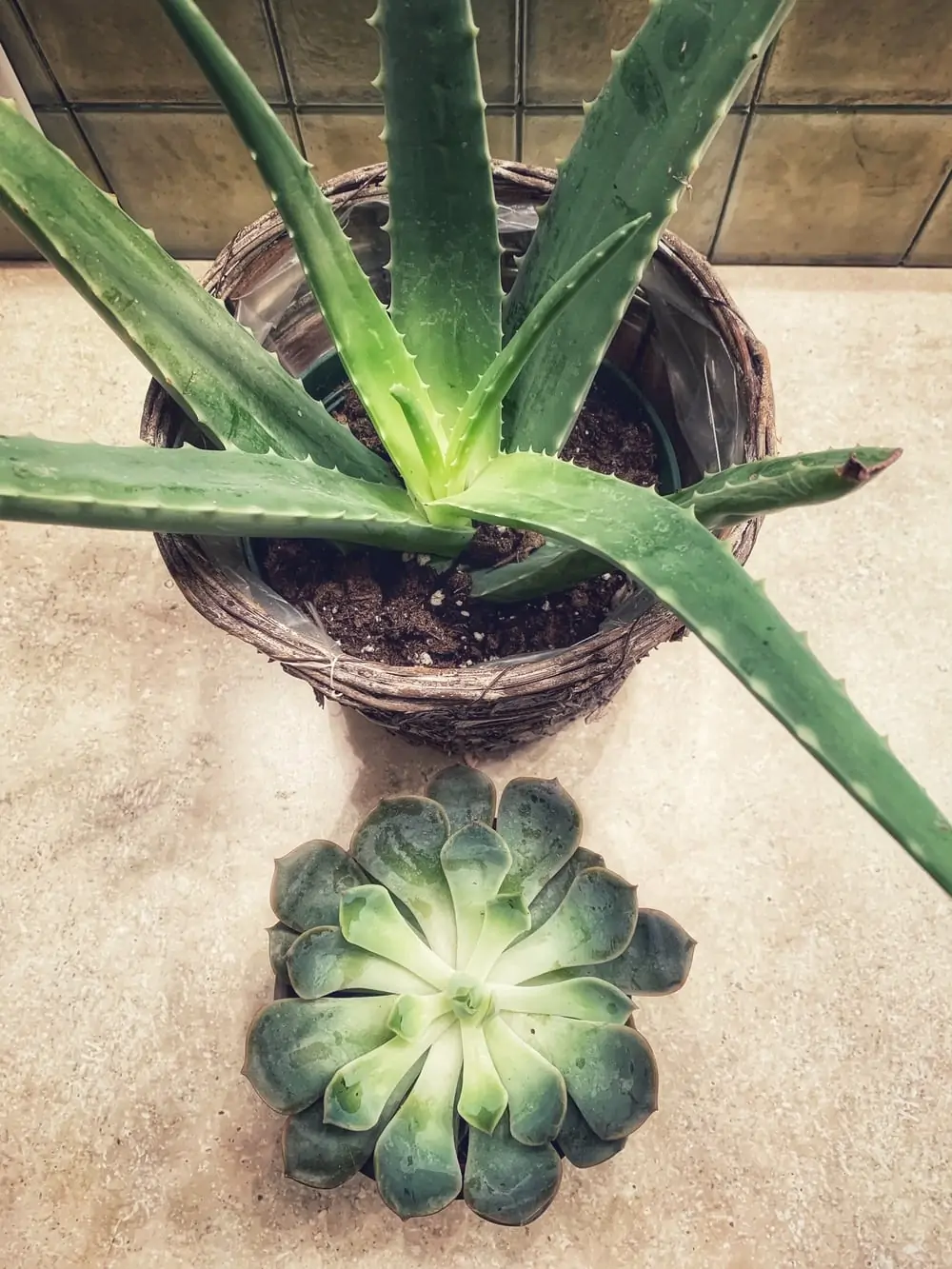 I keep these ones in my bathroom to help if feel nice and organic and fresh! 
Once you are signed up, you will receive a box with 2 succulent plants each month at the regular $10 + shipping rate. If you choose to cancel, you can cancel at any time online under your account information.
I like that they do allow you to skip a month or gift a month to a friend, too, if you'd like that option to take a break one month.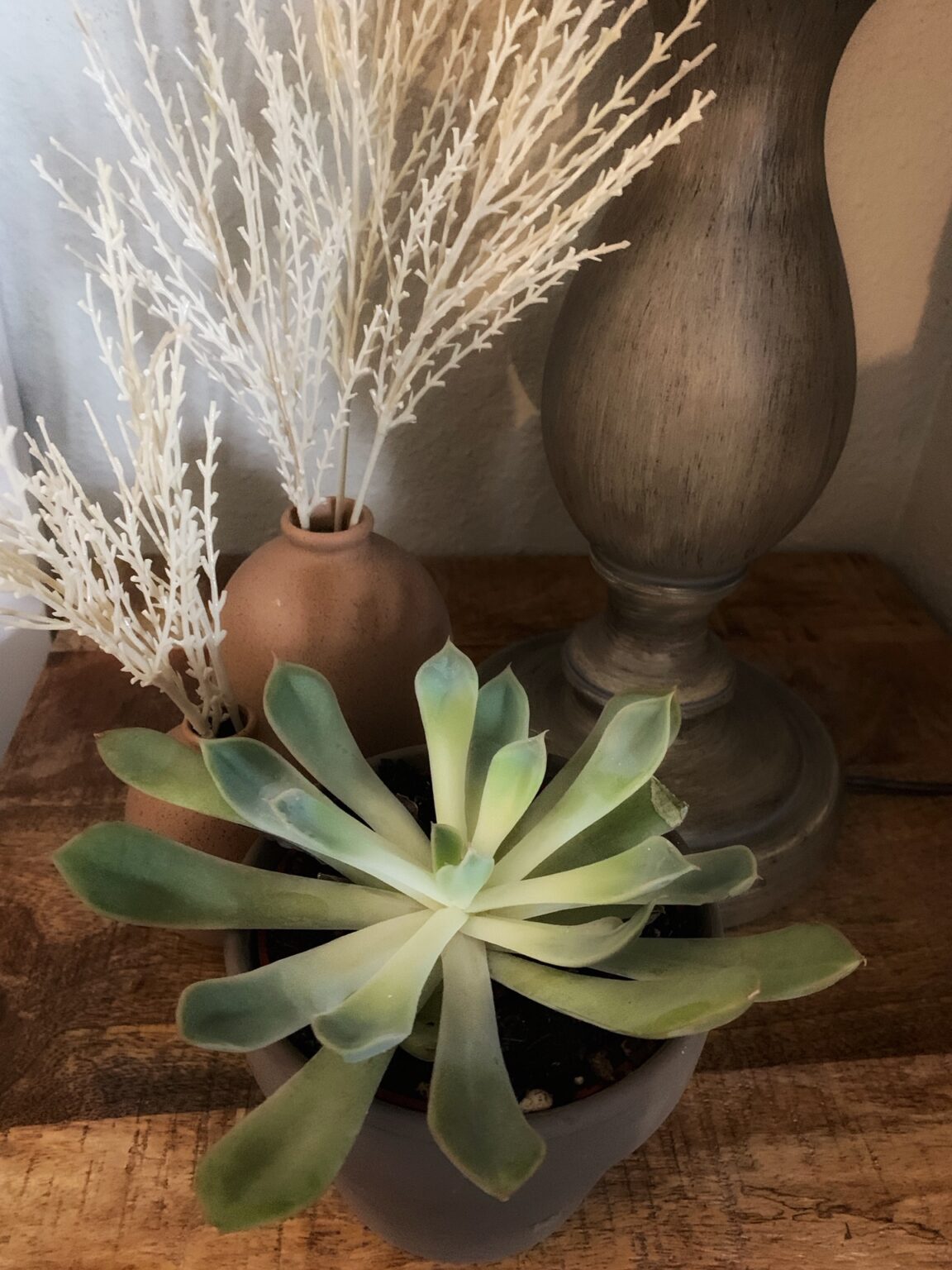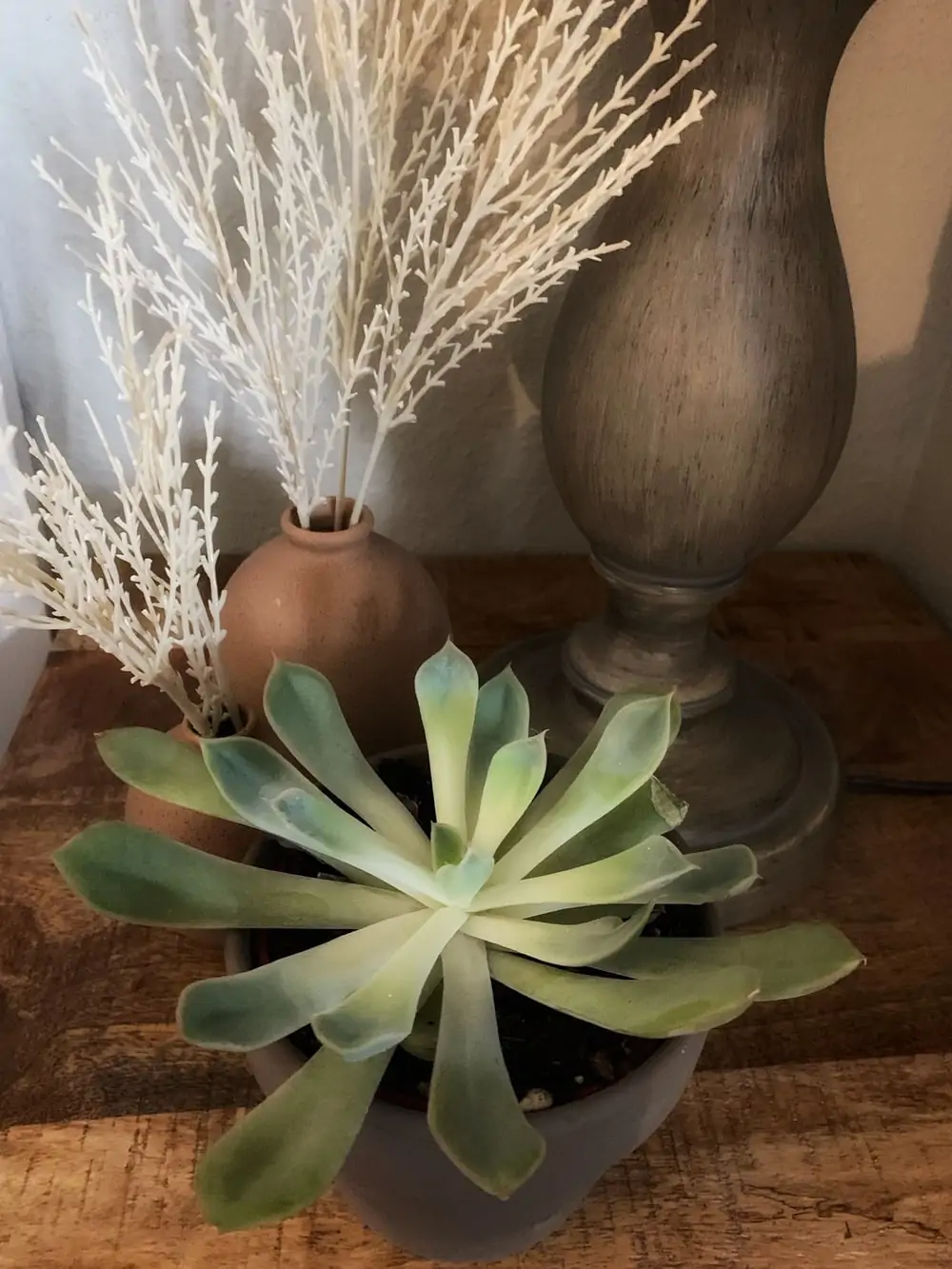 This is the succulent I put next to my bed, for the great oxygen benefits. 
Find more garden ideas and DIY projects here too.