How to turn your Silverwood Trip into a Weeklong Vacation
How to Turn your Silverwood Trip into a Weeklong Vacation
If you're looking for a summer vacation idea the whole family will love, plan a weeklong trip to north Idaho for a variety of fun activities for the family. For the highlight of your trip, make sure to first book several days at Silverwood Theme Park & Boulder Beach water park & plan your trip around your visit. {I'd plan on spending a minimum of 2 days & 3 days is even better at the park}
Silverwood is located halfway between Couer d'Alene & Sandpoint, both huge outdoor destinations. It's also just an hour away to Spokane, WA or to Kellogg & Wallace, ID. There are plenty of places to stay as a home base & still be close enough to Silverwood and to explore the wealth of activities around the area.
If you've got a several hour drive (or more) to north Idaho, turning your trip to Silverwood trip into a week-long vacation is the best way to relax & see all of the beauty north Idaho has to offer & provide fun for the whole family. Here are our tips on the best ideas of what to do when you visit for a week.
Find more Silverwood posts here:
Couer d'Alene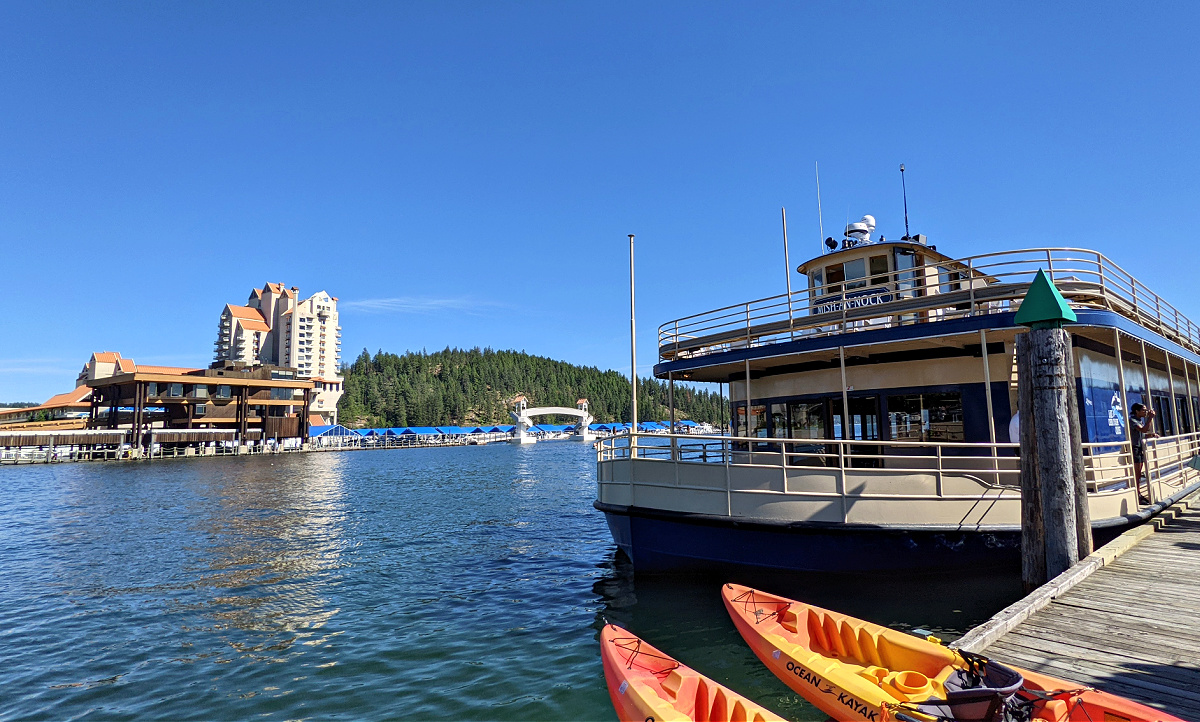 The most popular outdoor activity in Couer d'Alene is to head to the lake in the summertime.  If you need a more low-key day after a few busy days at Silverwood, book a scenic cruise with the Couer d'Alene cruise company. Their 90 minute cruises are the perfect amount of time to get a tour of the lake & learn some history. Or if you're feeling more adventurous, rent a kayak, paddle boat or SUP to explore the lake on your own.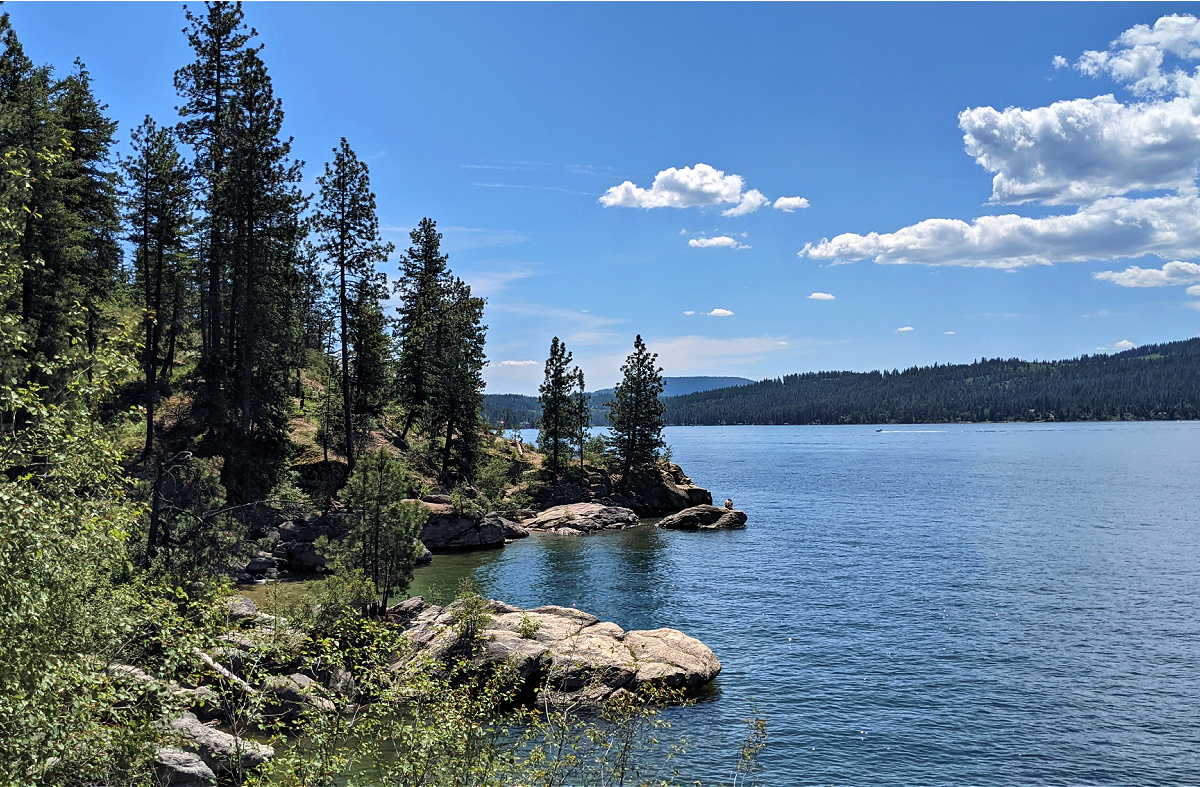 If you'd rather explore the lake with a hike, Tubbs Hill is a waterfront park with 120 acres right in the middle of downtown Couer d'Alene. There are several miles of hikes, providing you with gorgeous lake views & you'll find some areas to access the lake to cool off, too. Kids will love the Fort Sherman city park downtown which has an awesome fort & castle themed playground.
Once back in town, stroll along the cute shops such as Mrs Honeypeep's Sweet Shop (a huge selection of candy by the pound) & Figpickles Toy shop. Take a break with some creamy gelato at the Gelato by the Lake.
Sandpoint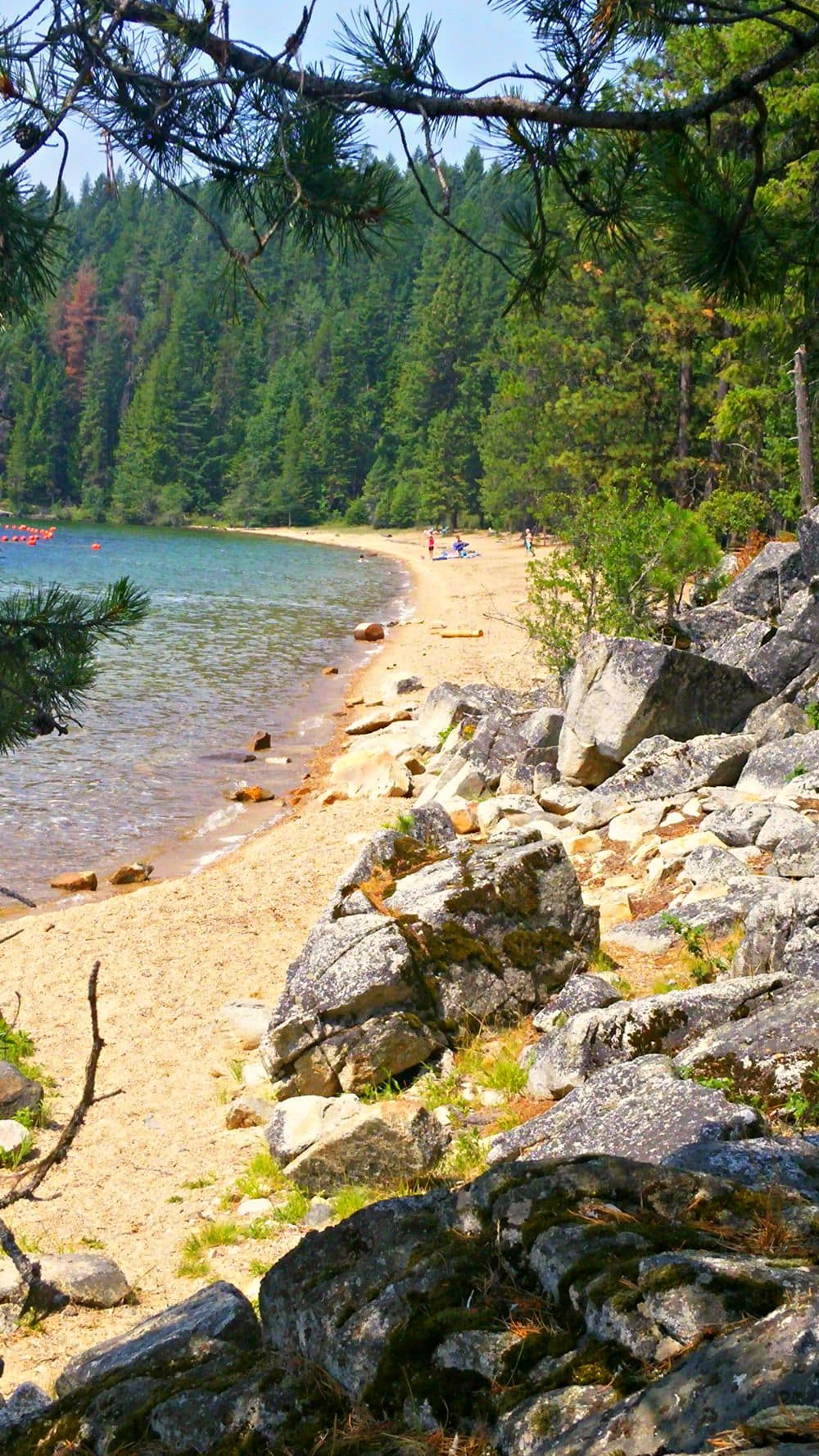 If you're looking for adventure, Sandpoint on Lake Pend Oreille is a great base for multiple summer adventure opportunities. On the southern end of the lake is Farragut State Park. You'll find plenty of hiking trails, swimming areas on the lake & multiple Frisbee golf courses. Plus, check out the Tree to Tree Adventure Park, an aerial adventure course with zip lines, nets, tarzan swings and other fun obstacles for all ages.
For more adventure opportunities, Schweitzer Mountain Ski resort is just 30 minutes away & turns into an adventure lover's paradise in the summertime. Ride the chairlift to the summit & enjoy lunch at the Sky House restaurant, with panoramic views of 3 states + Canada. Adventure opportunities include mountain biking, climbing wall, trampoline jumper, horseback riding, panning for "gold" & more fun for the family.
Priest Lake State Park is about an hour north from Sandpoint, but is an outdoor destination to not miss as it's one of the most beautiful parts of the state! The turquoise waters of the lake paired with the golden soft sand & national forest land around the lake make it a picture perfect destination & the beaches are the perfect swimming spots for families.
Kellogg / Wallace Area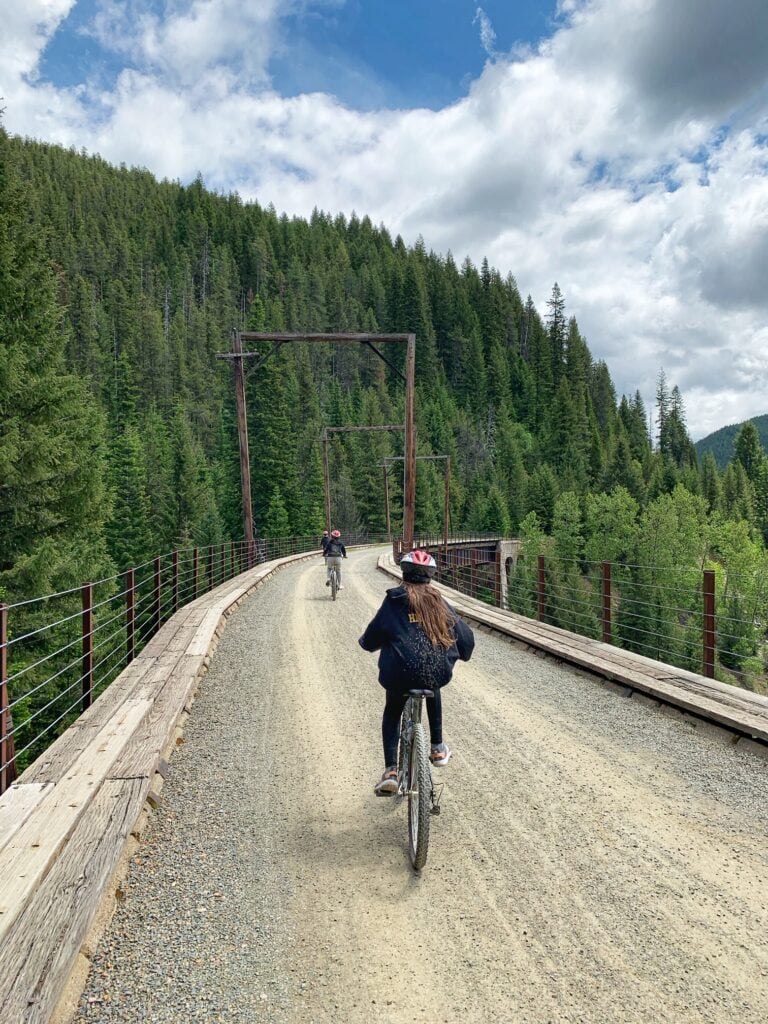 A trip to north Idaho isn't complete without also visiting the historic towns of Kellogg & Wallace. In the summer, this area is a popular destination for outdoor lovers with gorgeous hiking & mountain biking, including the popular Route of the Hiawatha trail. The Hiawatha trail is a 15 mile long section of railroad tracks converted into a leisurely bike ride for all ages, with a gentle grade, downhill ride featuring 10 rail tunnels & 7 trestle bridges and stunning views all along the route.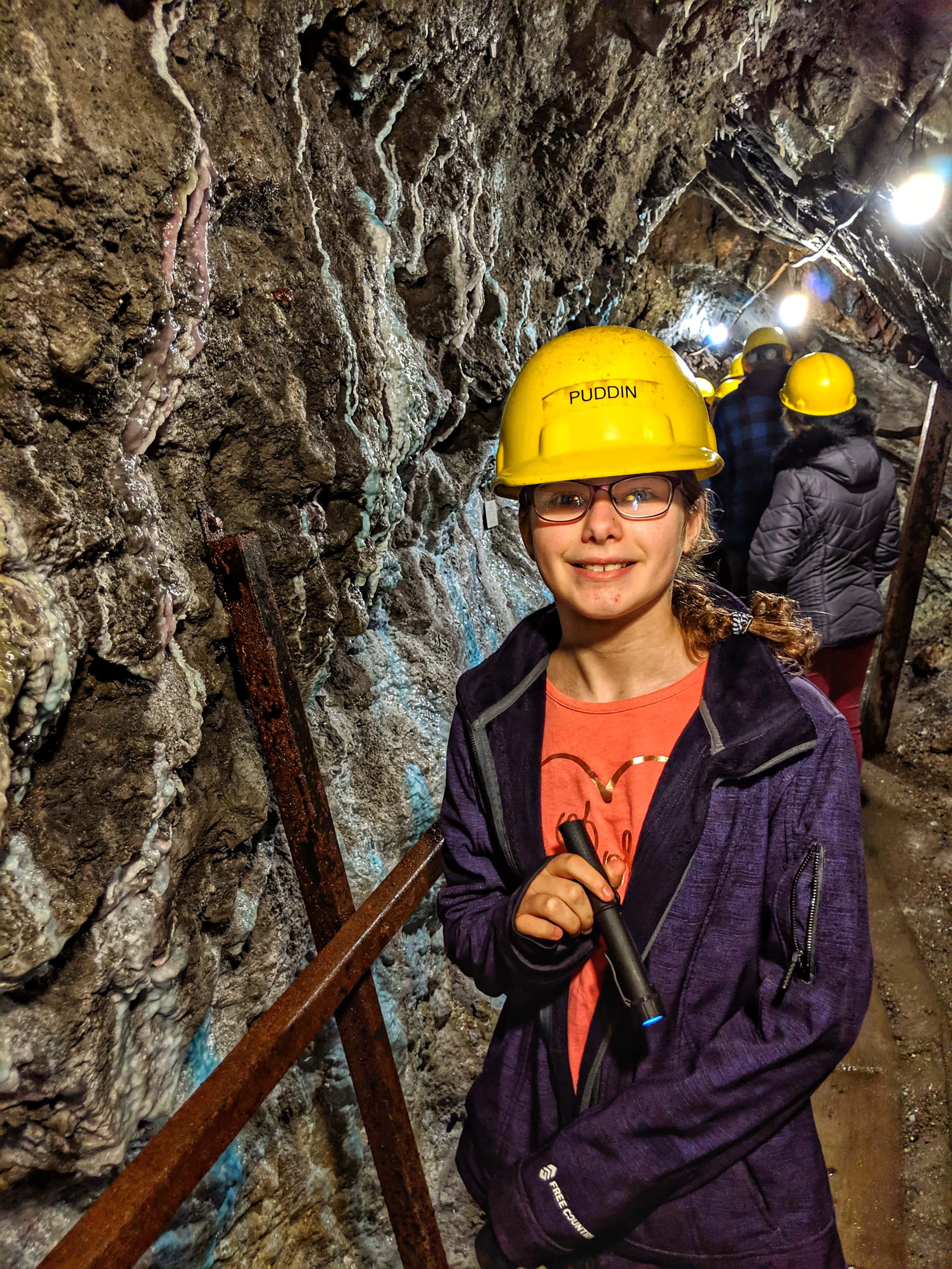 This area of the Silver Valley, ID, produced over 1/2 of the US's silver during the 1970's & you can take a tour of the silver mines or a gold mine to learn more from retired miners. Then, make sure to visit the quirky town of Wallace, where you'll find the "Center of the Universe" & you can sit inside a life-size spacecraft for fun photo ops in front of the Red Light Garage restaurant. Head into the restaurant for breakfast or lunch to check out the eclectic decor. They are famous for their Huckleberry shakes or pancakes, too!
Spokane WA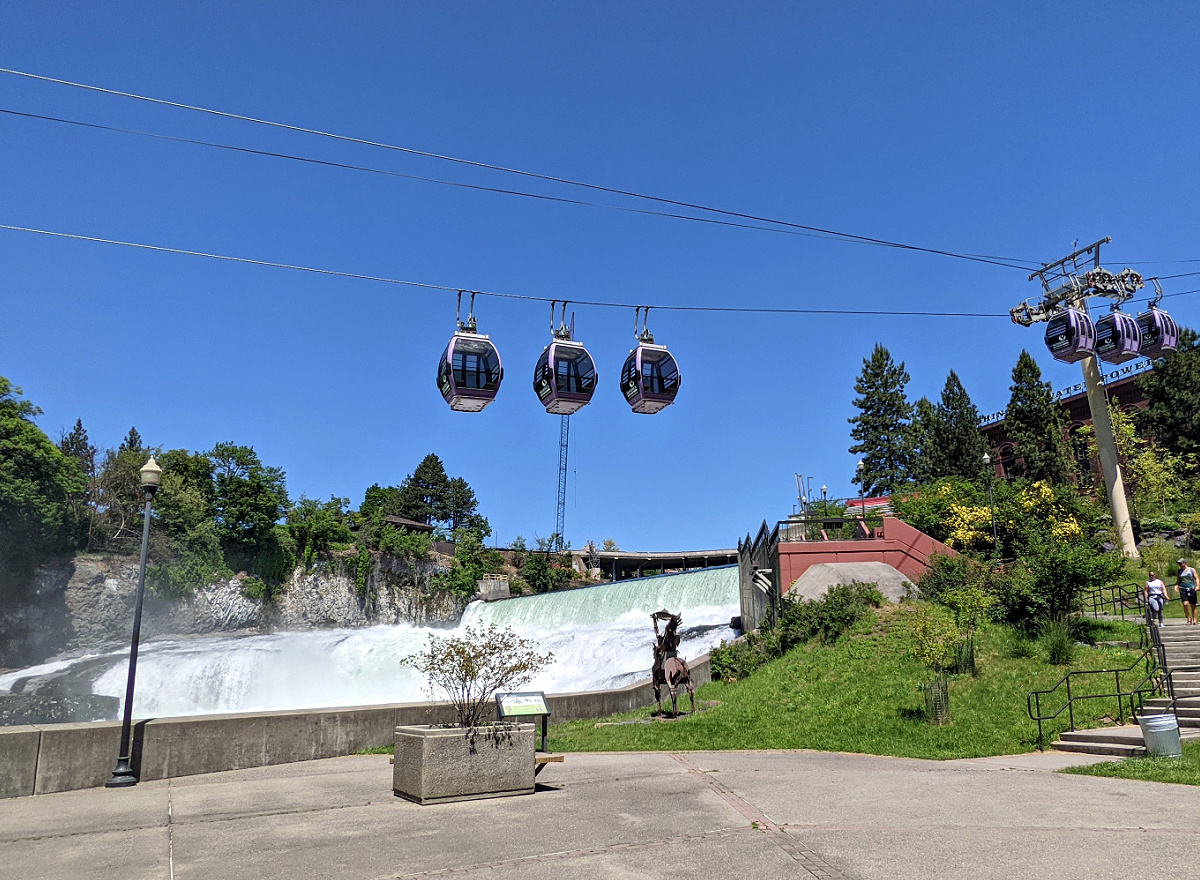 Just over the border of Washington, Spokane is a vibrant city filled with delicious restaurants, urban parks & plenty of outdoor fun. The Riverfront park downtown is a great place to start as you'll find a giant red wagon slide, outdoor rollerskating rink, carousel & walking trails. The highlight is Spokane Falls, which you can take a gondola ride over the falls. Or head down to nearby Huntington Park to feel the spray of the falls from this closest vantage point.  Across the river, kids will love the new Ice Age Floods playground, featuring a 3 story slide tower, splash pad, fossil dig area & more! When you're ready to head out of the city, head to nearby Riverside State Park, which features over 55 miles of hiking & mountain biking trails, as well as fishing & kayaking along the rivers.
As you can see, you'll definitely want to turn your Silverwood visit into a longer vacation as there is such a huge wealth of activities to do around the area, where you can find fun for any age. It's such a beautiful area filled with beautiful lakes, hiking trails, adventure activities, history & so much more!
More Places to Visit Near Silverwood: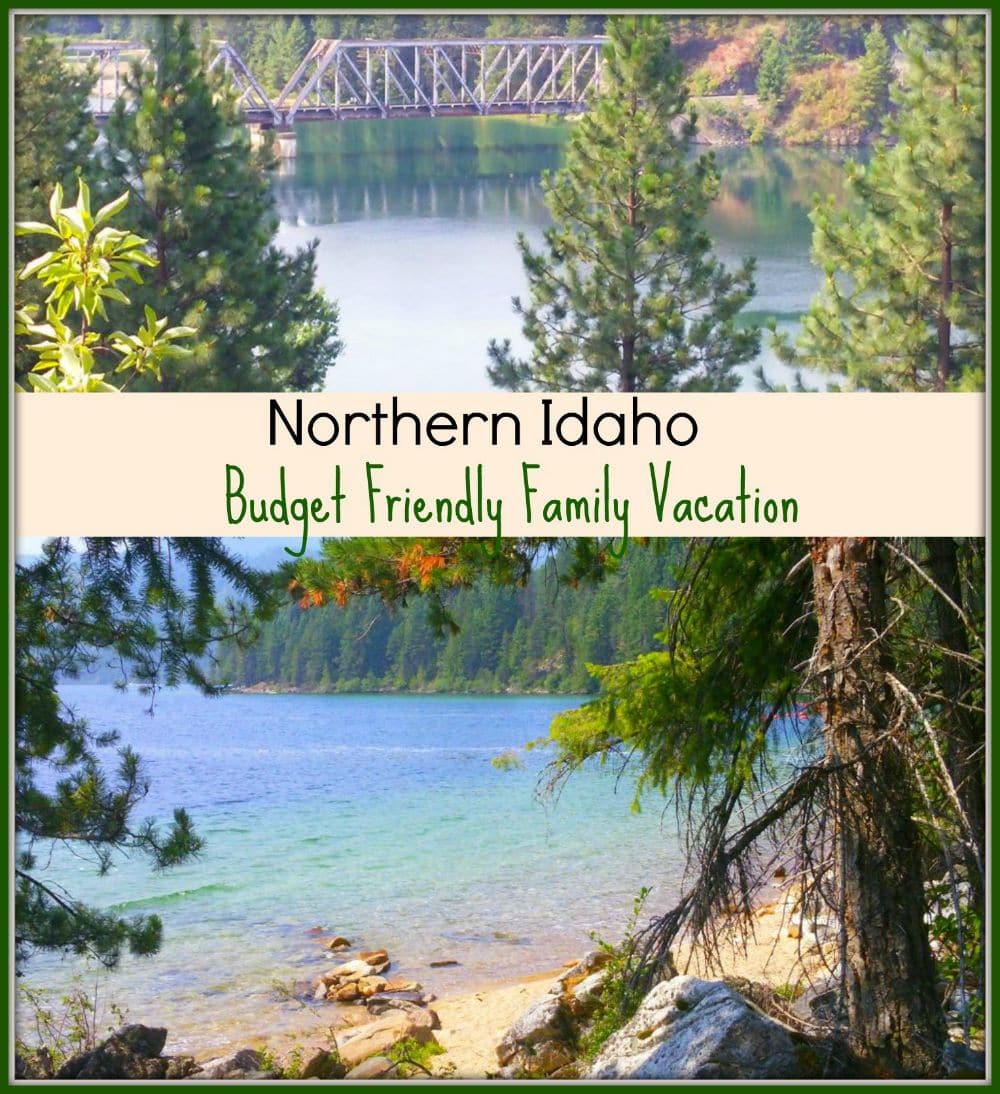 North Idaho – Things to Do on a Budget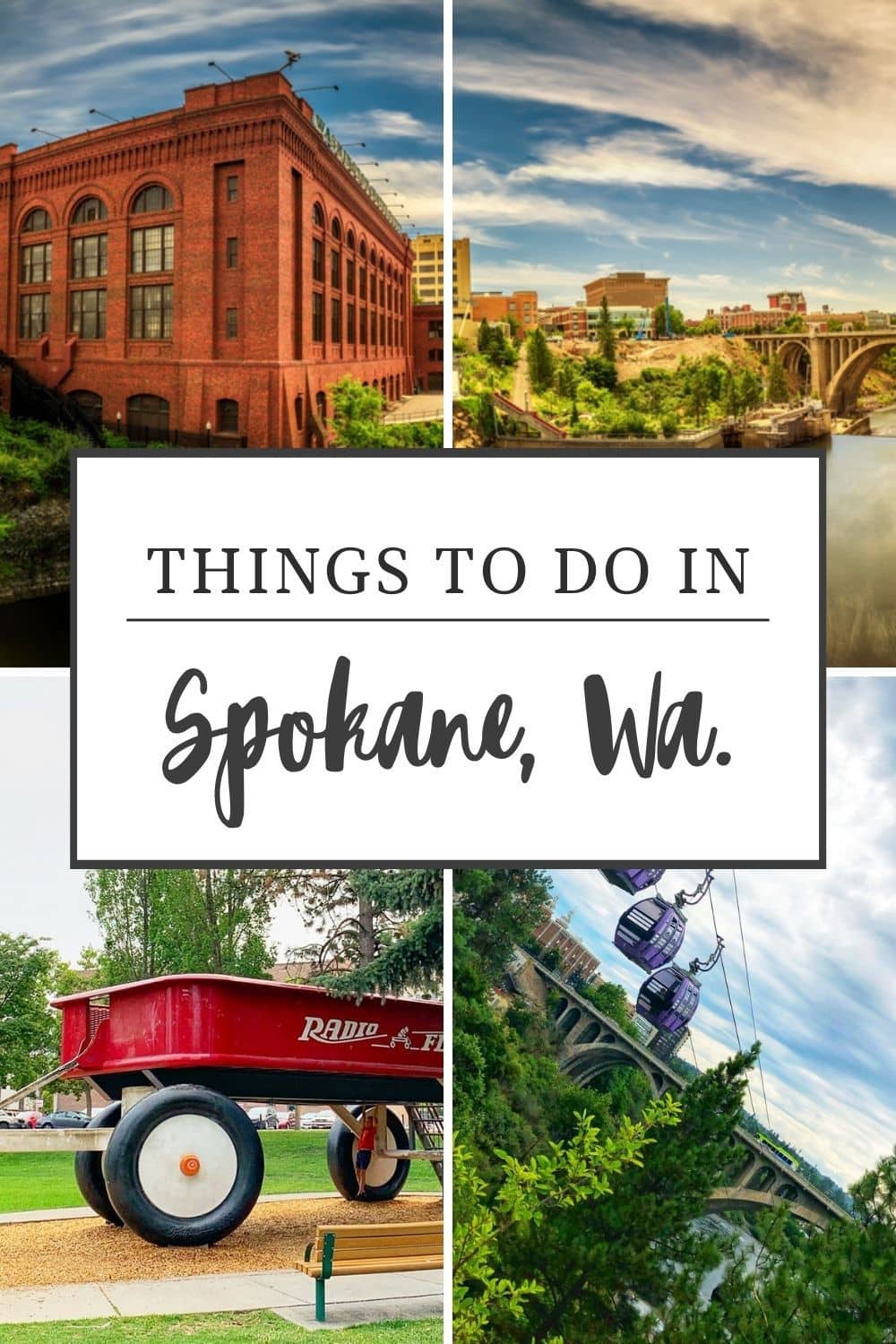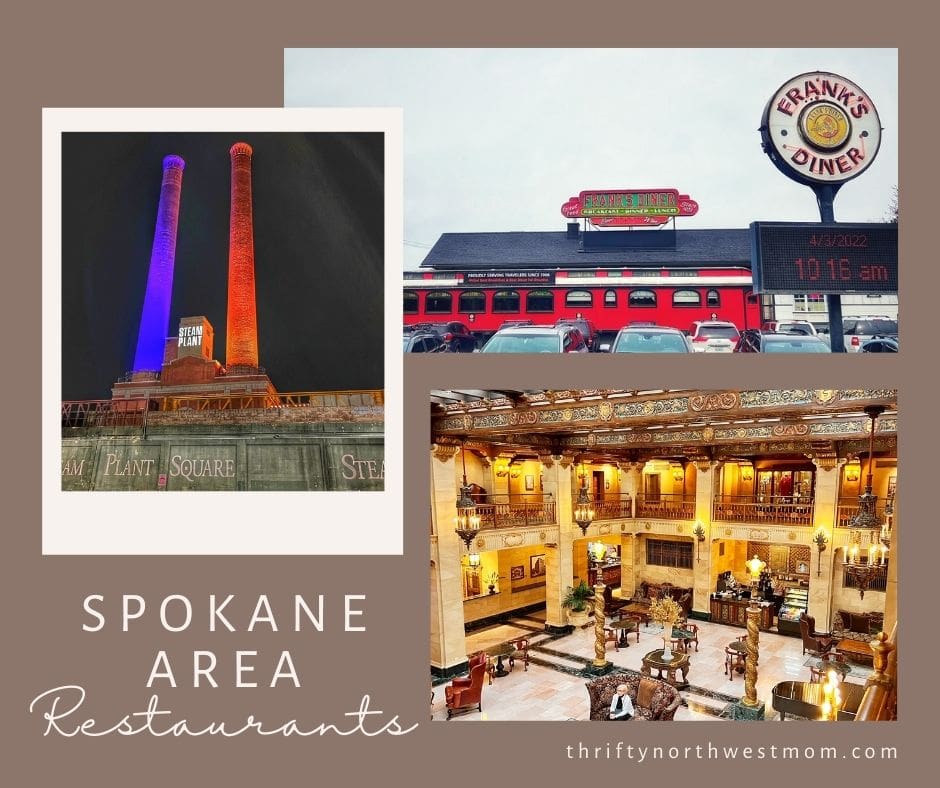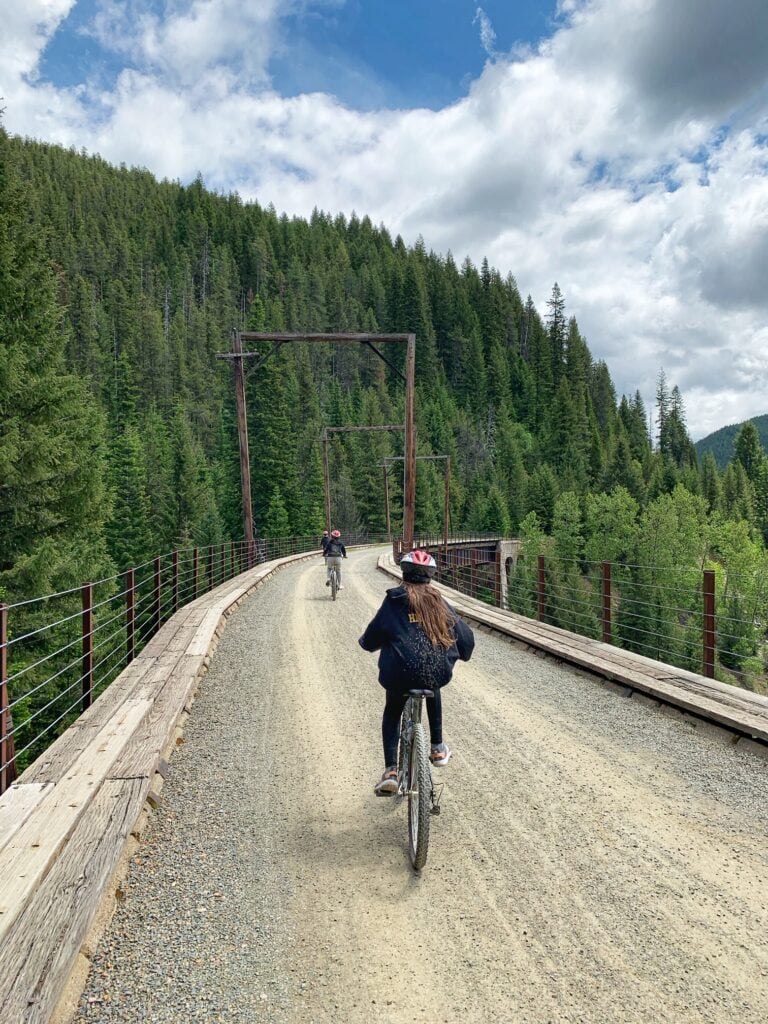 Route of the Hiawatha Bike Trail – Wallace, ID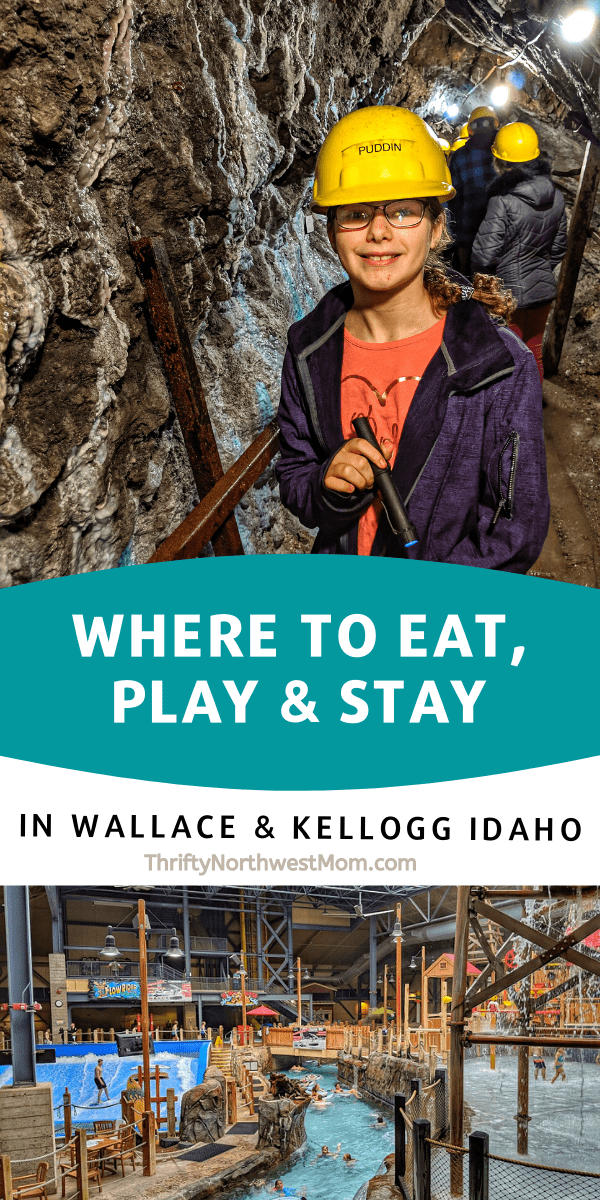 9 Things to Do in Wallace & Kellogg, ID