Northern Idaho – Lots for a family to do on a budget (Silverwood, Lakes, Camping & More)!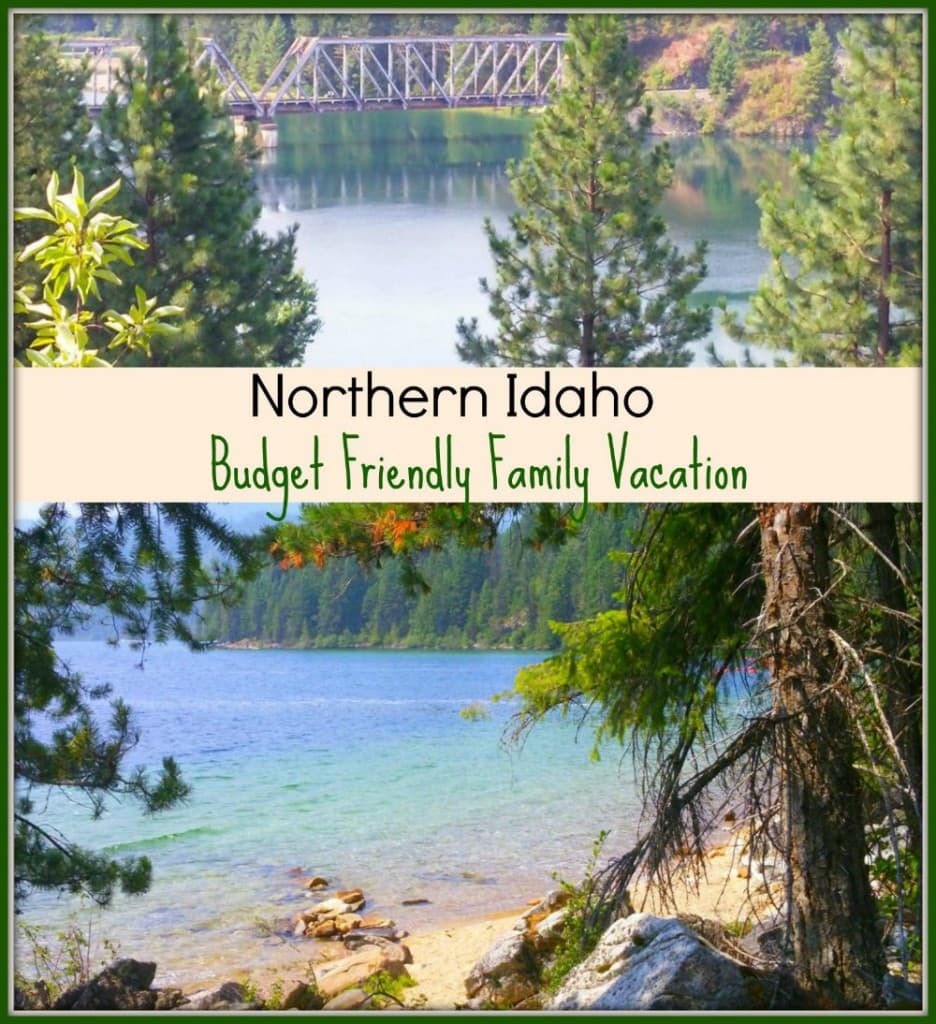 If you are looking for a fun, and very budget friendly family getaway in the Northwest, consider Northern Idaho. Its a trip you can make from the Puget Sound area in around 5 hours, and a tank of gas (one tank there, one tank back). There are many free things to do in the area and the natural beauty you will find in Northern Idaho is stunning this time of the year.
There are a number of camping options in the area, and if you camp in an Idaho State Park it will only run you around $20 + tax per night (tent camping).  Our preference is to break up a few nights of camping with a hotel stay or two. That way we keep our costs down, and can enjoy different things about visiting Northern Idaho.
My family has been visiting Northern Idaho on and off for the past few years and here are some of our favorite things to do.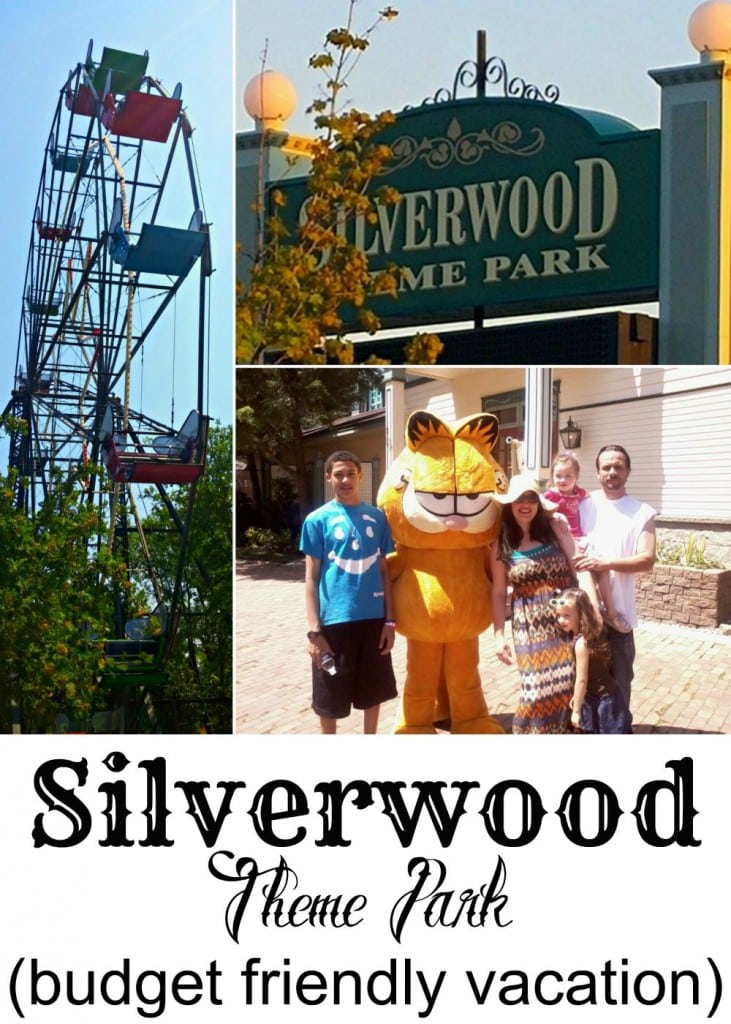 Silverwood Theme Park (and Boulder Bay Water Park) – Athol ID.
Silverwood is a Western Themed Theme Park and Water Park, that is about a 40 minute drive from Spokane, and around 15 -20 minutes from the Coeur d'Alene area.  Silverwood is very clean, and offers theme park rides as well a water park to cool off in, too. You will find characters like Garfield and his gang, huge ice cream cones, magic shows, roller coasters, and even old Disneyland rides (like Dumbo) to enjoy. It's much easier on your pocket book, versus budget buster vacations like Disneyland, if you love Theme Parks.
We have lots of tips on how to save money when planning a trip to visit Silverwood, too. Check out these posts for more details:
Coeur d'Alene Lake, ID.
Not too far from Spokane or Silverwood is the popular lake destination, Coeur d'Alene. In addition to the lake and water fun, you will find resorts, restaurants built out on the water, and many of the stores you are probably used to from home.  It will take you approximately a tank of gas to get to Coeur d'Alene from the Seattle area.
Some things to do when visiting Coeur d'Alene: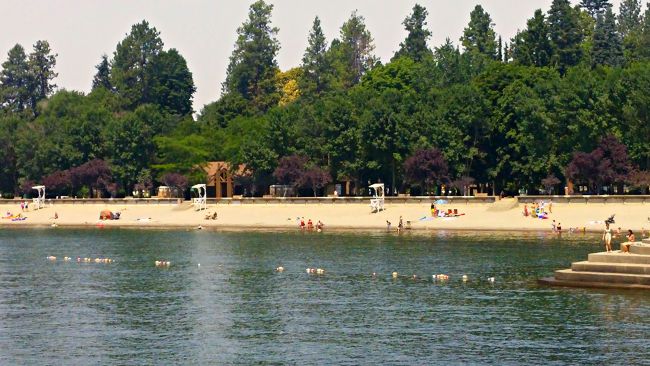 Coeur d'Alene City Park
Enjoy the Lake! There is a nice swimming beach at the Coeur d'Alene City Park. In addition, you will also find basketball courts. walking/running paths, museum and more. You can also book a day cruise out on the lake, or other watersports (like paddle boarding) from this area.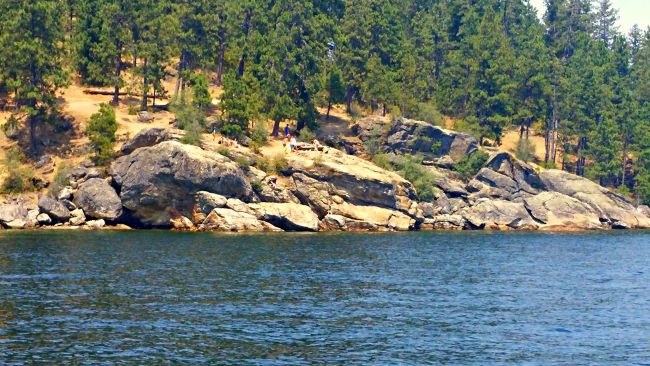 Tubbs Hill is public land, that includes over 120 acres and is bordered by Lake Coeur d'Alene on the west, south and east sides. There are many miles of hiking trails, lots of beautiful scenery to enjoy and more. We saw many folks jumping off of large rocks into the lake (looked so fun!), hanging out on small secluded beach areas and just hiking around the lake area when we were out cruising the lake.
The trail head on the west side of Tubbs Hill is located in the south western corner of McEuen Park. The east side trail head is located at the south end of 10th Street. A 2.2 mile interpretive trail follows the perimeter of Tubbs Hill.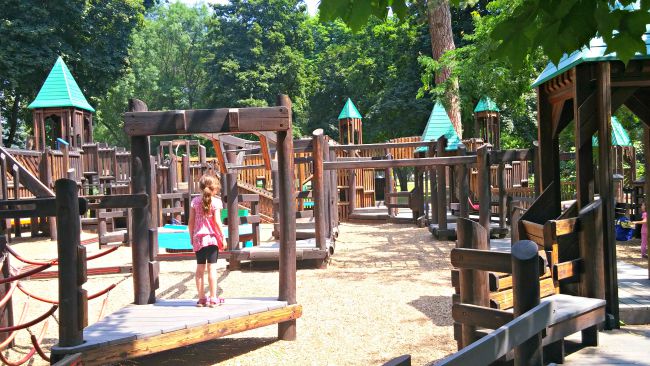 Fort Sherman Playground
This is the Fort Sherman playground at the Coeur d'Alene City Park. It's a nice big castle/ fort themed playground, and is a great option as it's a short walk from the swimming beach too, so there is plenty to do with the family. Its old Fort style captivates the younger crowd, and makes some great memories for smaller children.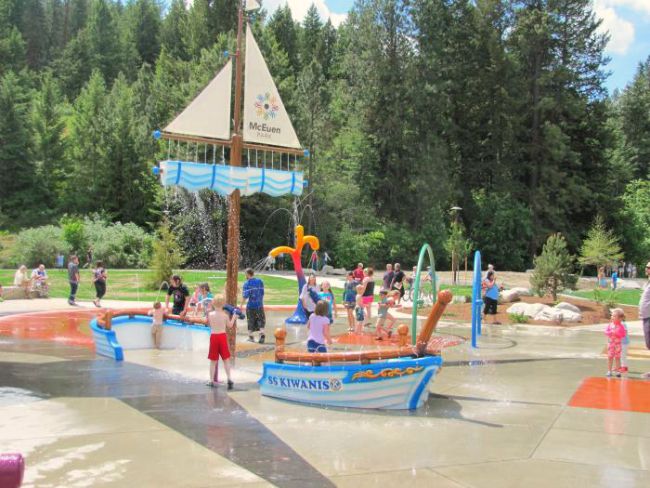 (Photo Credit for McEuen Park Images:: McEuen Park website)
Another popular local park is the McEun Park, with the city's largest playground. This park includes a water spray park in addition to playground and sport courts. Its also near Knobb Hill, so is a great stop if you plan to visit there. We were only in Coeur d'Alene for one day, so did not have the opportunity to visit this park, but it comes highly recommended. It sounds like a local favorite, with plenty for a family to do.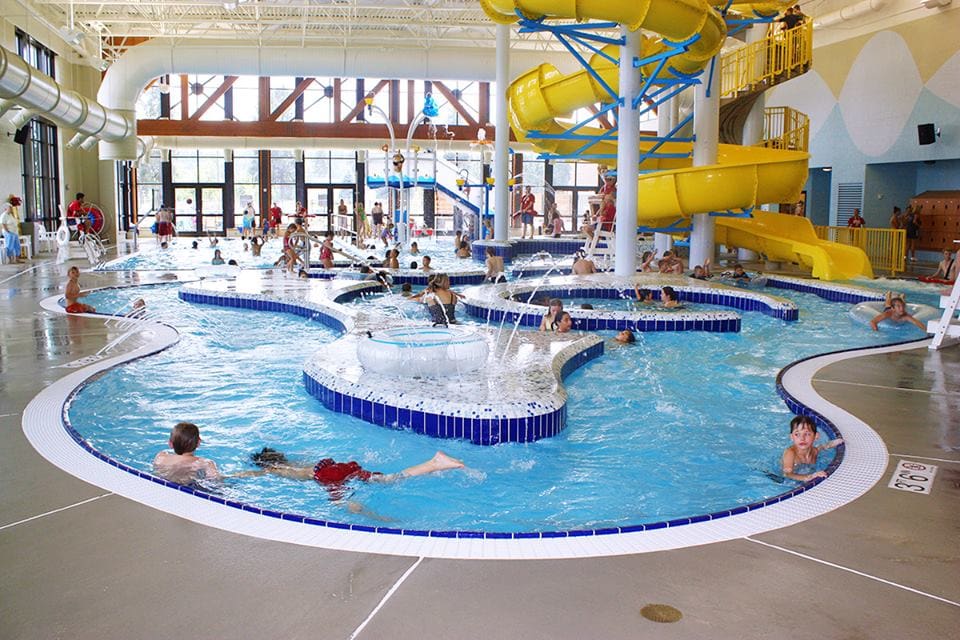 (Photo Credit: Kroc Community Center)
If you're looking for a break from the heat, you might want to check out the Kroc Community Center. It's got a water park indoors (pool, slides, lazy river, etc), rock climbing wall, billiards and many more activities! You can get a day pass for $12.50 for adults, and $7.50 for kids, so its a pretty affordable way to have a day of fun indoors too.
Priest Lake, ID.
Priest Lake is further North (up close to the Canadian border), and the highlight of our recent trip to Northern Idaho. WE. LOVE. PRIEST LAKE.
I loved everything about our camping trip to Priest Lake (minus having to be bear aware when camping, but that is just part of being out in nature in the NW). The beauty of the area was unexpected for me in an area this far north. The lake water was very clear, and had a turquoise tint to it. The sand was golden. The backdrop is a National Forest. The temperature was perfect for swimming and water activities during our visit in early July (although we heard it was an unusually warm year).
Priest Lake is full of different campsite options, as well as cabins you can rent and even a few resort type areas to stay at. It's large, so can be a challenge to figure out online if you have never been before, but we have highlighted some spots we visited in the area.
Reeder Bay
Reeder Bay is up on the Northwest side of the lake, and has a campground where you can reserve campsites with a lake front view! It was one of the larger public access beach fronts we saw while we were there.  There were also some nice day trips to the falls and more not too far from the Reeder Bay area. My kids found some large boulders they loved to climb on in this area as well.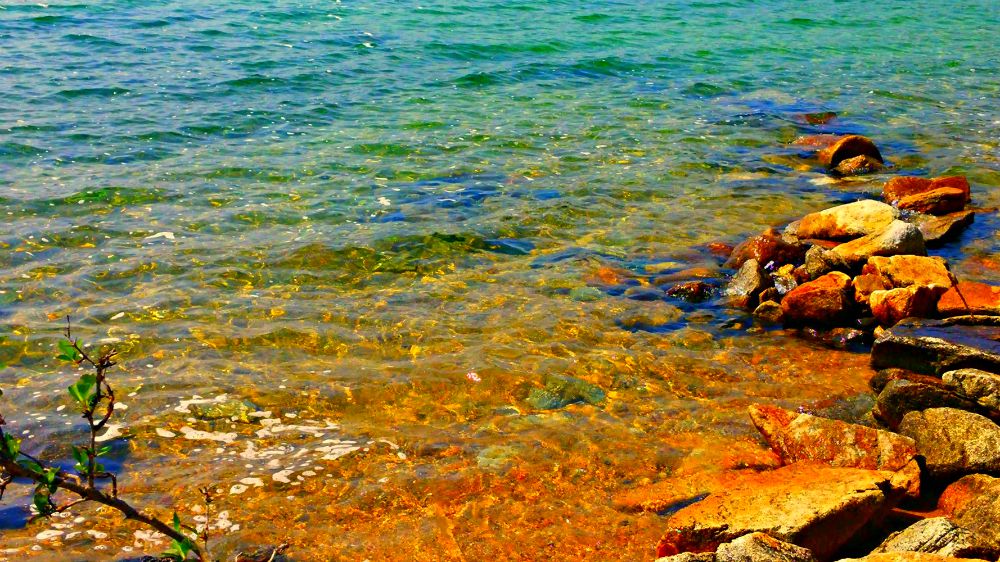 The water on Priest Lake was a beautiful (almost turquoise) blue color, and so clear. Contrast that with the golden sand and the National Forest backdrop, and it is a beautiful lake area.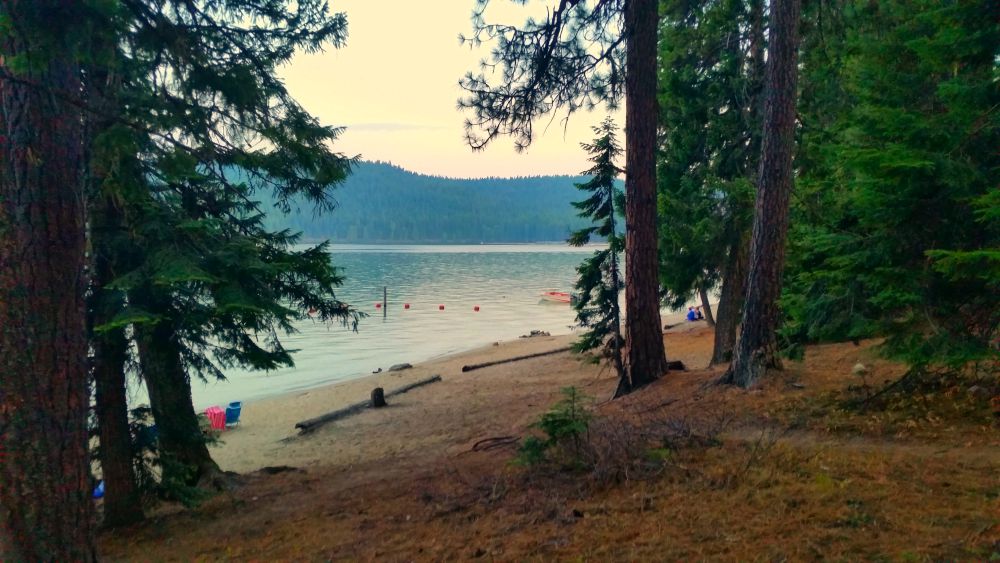 Luby Bay Beach
We stayed at the Luby Bay campground. This is the view of the Luby Bay lake area from the lower loop campsites at dusk. It was beautiful all times of the day, but you can see that even as the sun goes down Luby Bay is still a beauty. The Luby Bay beach was a beautiful golden sand beach area with a roped off swimming area. The lake has a nice sandy bottom, and you can walk out quite a ways, so its a great swimming spot for families. This was one of the more popular beach areas we found at Priest Lake. It is also near to the Hills Resort, so you can look into staying in lake front cabins there if you want something other than camping.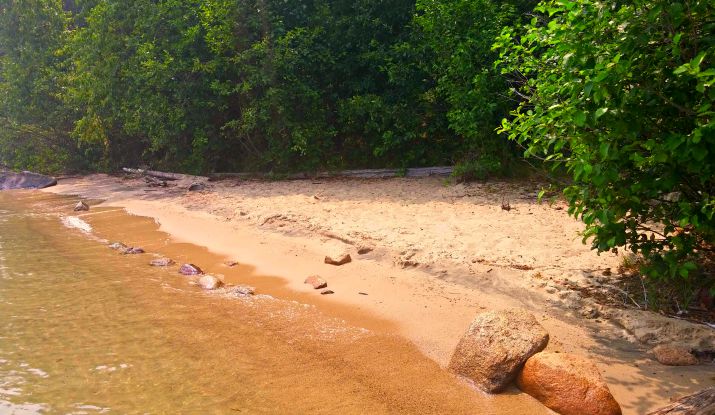 Day Time View of one of the Luby Bay Beaches
Luby Bay has these small beaches right next to the main swimming area. My kids loved having a "beach to themselves" with these areas that were perfect size for our family to hang out for the day. There are also walking trails right behind these beaches that provide a great lake front stroll.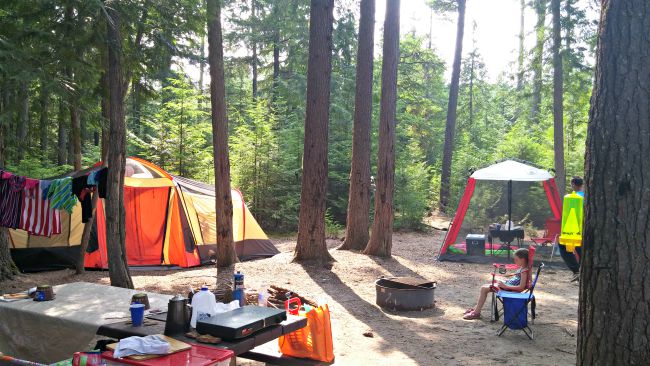 Luby Bay Campground – Upper Loop
Luby Bay campground has two loops – an upper loop and a lower loop. The lower loop had campsites that had lake views, and you could easily walk to the lake from them. The upper loop has campsites that are much larger, but the walk to the lake is also much further. We stayed in the upper loop, and our campsite was huge. We have a three room tent, and were able to fit that and a screen tent and felt like we had the woods to ourselves. We did walk to the lake daily, but it was more of a hike.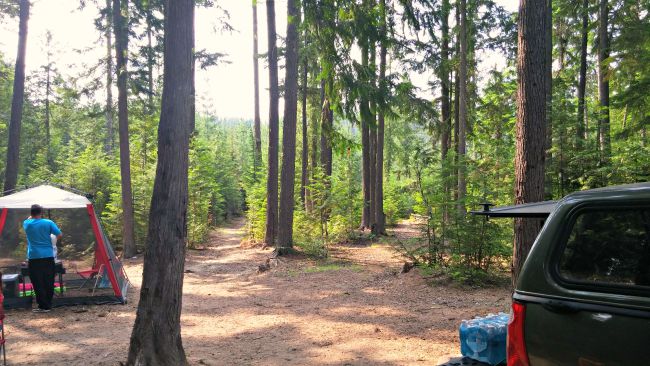 There were trails from our campsite to take some easy walks (or bike rides) on each day.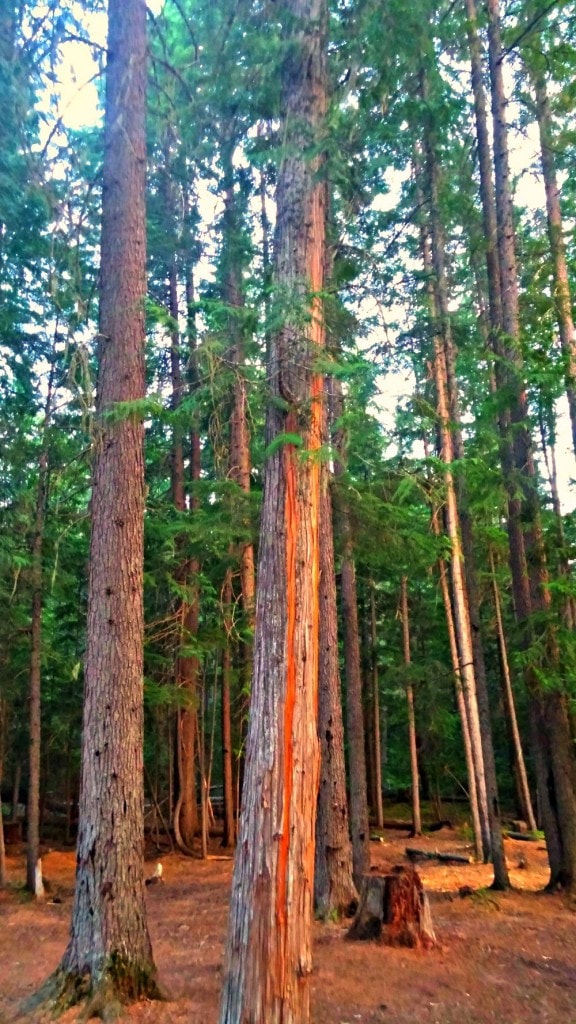 These were the trees right in our campsite. My kids loved the room they had to roam in the campsite and play in the "forest". One of the highlights of their trip was when my husband set the GPS on his phone for our campsite (so we would not get lost), and then took us all into the woods and got us lost. He told the kids ahead of time to pay attention to landmarks, as they were going to lead us home. He then challenged the kids to find their way back to the campsite. They got us very close – but we did have to fall back on the gps. It was a great lesson to teach them about respecting the woods and not wandering off unprepared. They still talk about that hike being one of their favorites ever!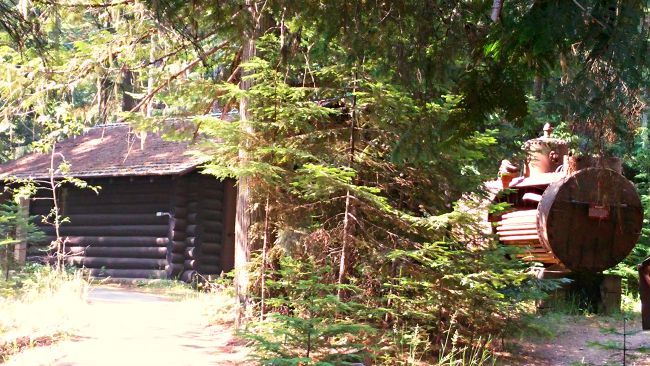 Priest Lake Museum
 There was also a fun little museum called Priest lake Museum, tucked back in the woods, that you can reach by trails down at the beach. In fact, you can walk on a trail that is lake front all the way from Luby Bay to The Hills Resort if you wanted to grab some huckleberry pancakes for a treat too.  The museum is just a couple of rooms, but the folks working in there were full of lots of great information about the area if you are looking for hikes or other day trip recommendations.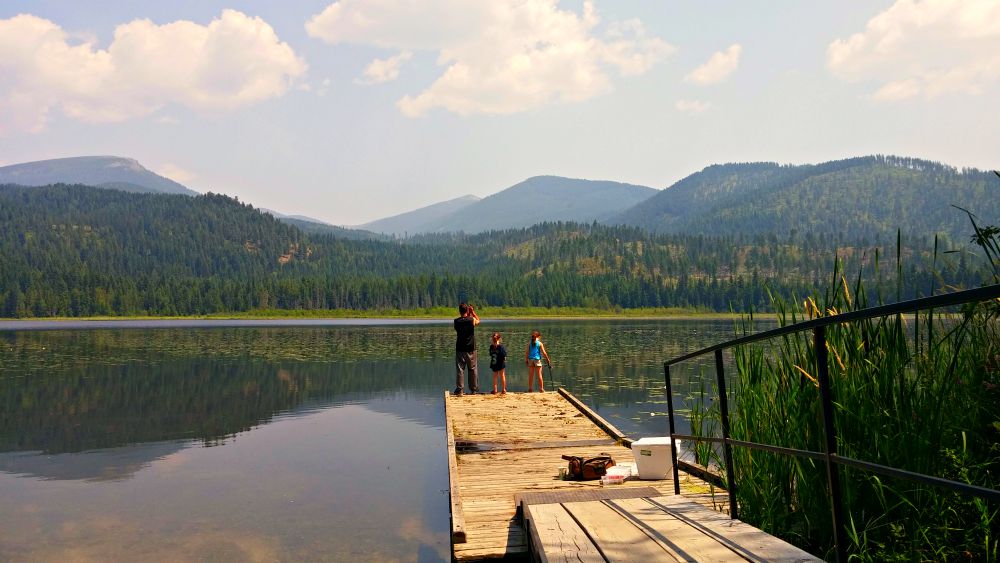 Chase Lake, Id (Great Fishing Spot)
I am almost afraid to share this little gem! It was so peaceful and serene at this fantastic fishing spot.
We love to fish, but if you don't have a boat there are not many easy access points on Priest Lake for great fishing. There is a smaller lake, called Chase Lake, nearby on the southern end of the Priest Lake. It offered a couple of days of great fishing for us, and we loved every minute spent there as well. You have to take a public access dirt road to get there, and we only saw a handful of locals come in the two days were were there. It really was a nice quiet area, swarming with fish.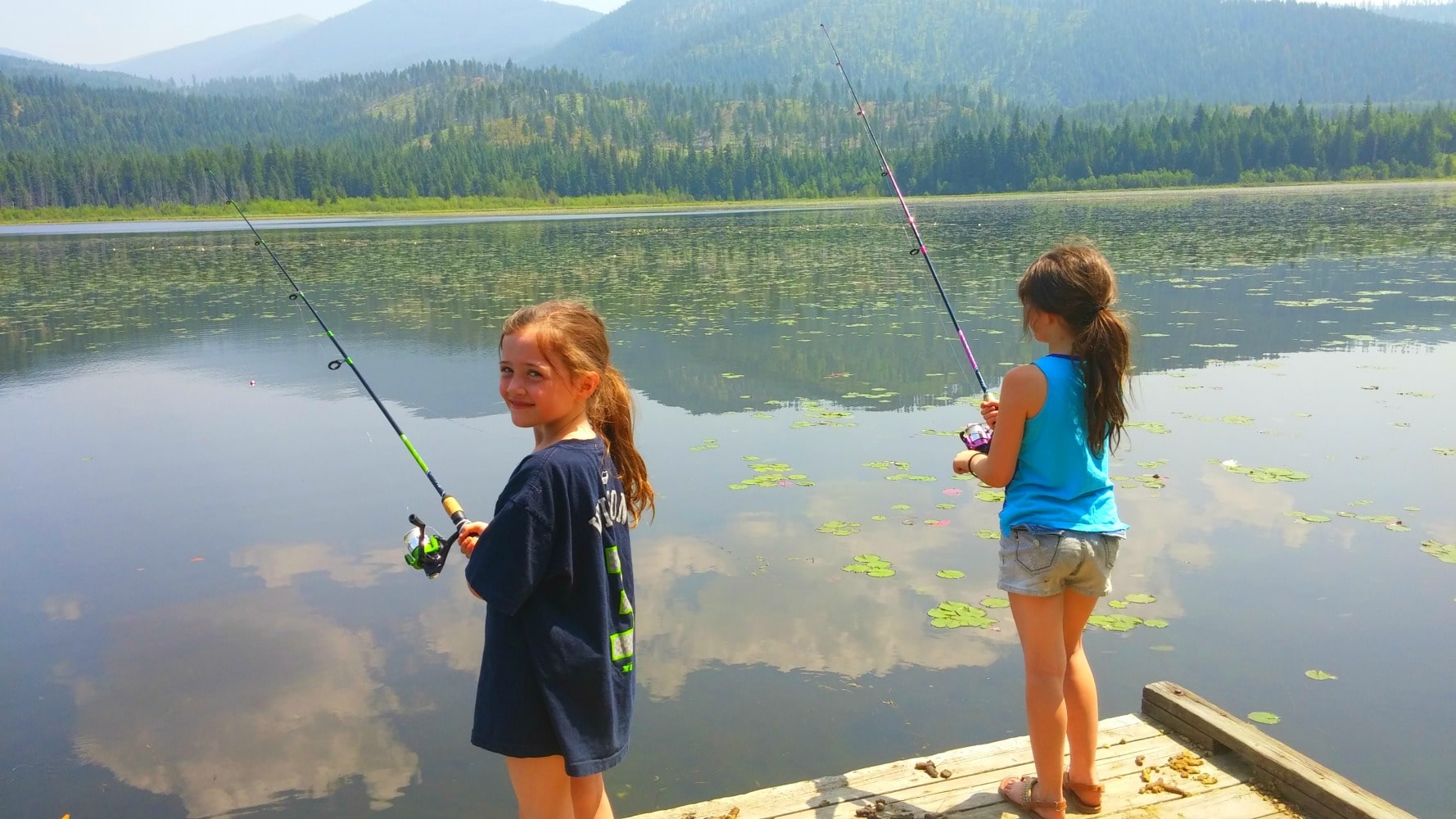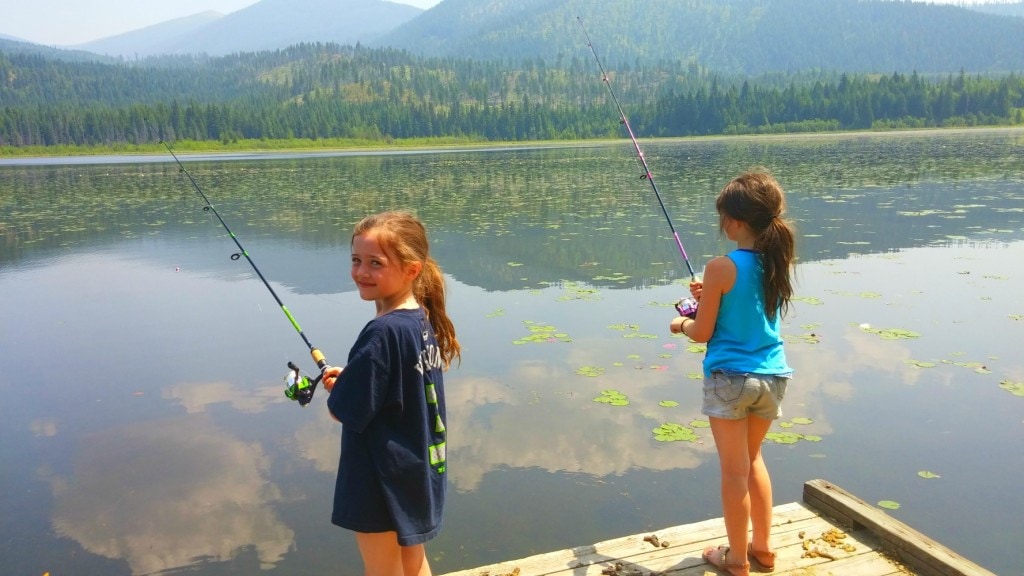 We fished right off the dock and the kids caught Crappies all day long (we caught and released those). They had a blast doing that (and worms work best for these guys). The water was not too murky, so you could see the fish swim right up and take your bait. Other then those small fish, its mostly a Bass lake (and some Perch). We did see some stories of huge trouts being caught in the Priest Lake area at the museum, but we did not see any of those. My husband brought us home a cooler of Bass that were delicious! The lake was beautiful and peaceful. We saw turtles swimming in the water, lots of fish, butterflies everywhere and more. It was one of my favorite lake fishing experiences.
These are only the things that we were able to fit into week trip out to Northern Idaho. There is plenty more that we were not able to see and do, like mining cave tours, lots of hiking, dude ranches and much more. Be sure to check out Visit Idaho to see more that Northern Idaho has to offer. All in all, its a wonderful getaway if you like to be outside, and definitely easy on the budget as far as vacations are concerned.
Be sure to check out our NW Travel Reviews & Ideas page for more budget friendly travel options throughout the NW!