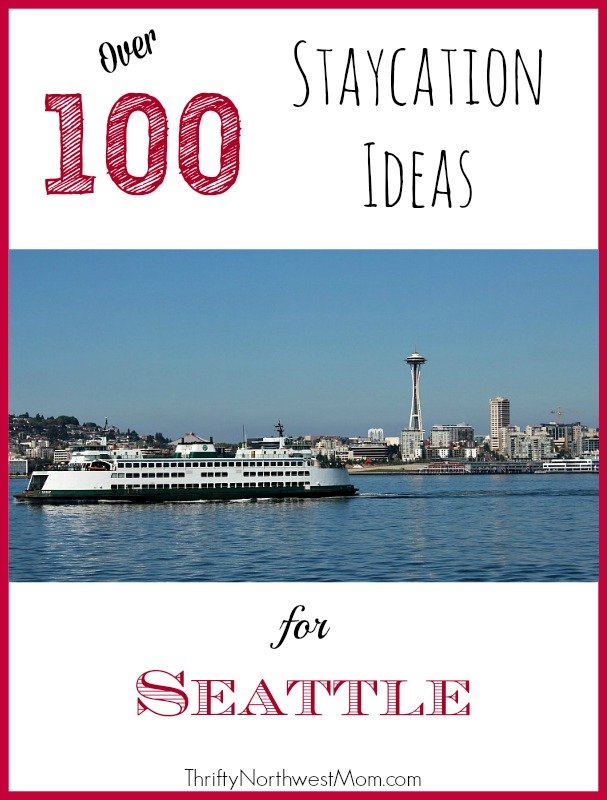 Looking for budget friendly vacation ideas for the Pacific Northwest this year?  With the high cost of airfare you might want to consider taking a "Staycation" in Seattle (or a mini vacation in Seattle if you live within driving distance)! Seattle, the "Emerald City", offers many things to do and explore beyond the well known Space Needle.
We have compiled a huge list of things to do in Seattle  that are budget friendly. You can also check out these Discount Tickets for Seattle if your planning to attend an event or show!
Find activities by area of interest:
Always Free In Seattle / Frugal Fun In Seattle
Free Museum Days
Festivals, Fairs & Events
National, State and Local Parks
Beaches, Pools & Lighthouses
Movies & Concerts
Sightseeing & Attractions
Discount Tickets for Sporting Events, Theater & More
Open Air Markets
Seattle Staycation Tips
If you are interested in what to do in the Greater Puget Sound area this summer be sure to check out the following:
Fun & Frugal Weekly Events in the Pacific Northwest
Summer Fun Ideas for the Pacific Northwest
Pacific NW Travel Reviews/Ideas
Weekly Budget Friendly Getaways post
Kids Eat Free in Seattle and Portland Areas
Always Free / Frugal Fun In Seattle
Seattle Center Area
The Seattle Center area offers many great options to enjoy the summer. The fountain at the Seattle Center is one of my kids favorite areas to hang out on a hot day. You can then explore the Gates Foundation Visitor Center across the street completely free, and much more! These are our favorite free and cheap ideas for this area, but be sure to scroll down for some of Seattles bigger attractions also located in this area (Space Needle, EMP, Pacific Science Center & more).

The Seattle Waterfront offers some great spots to eat, parks, ferries, the Aquarium, The Great Wheel and Boardwalks just for starters. You can then take an elevator or walk up some stairs to enjoy the Pike Place Market, The Post Alley, and then you are about a 10 minute walk from Seattles Shopping district.
(**Update – the Seattle Waterfront has been undergoing some significant construction projects so many local business are currently closed, or in transition. Be sure to check their websites when planning a visit to the waterfront.)
Here are our favorite free and frugal ideas for this area: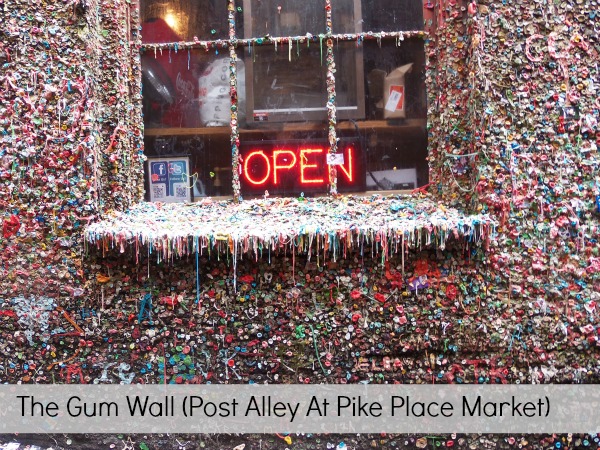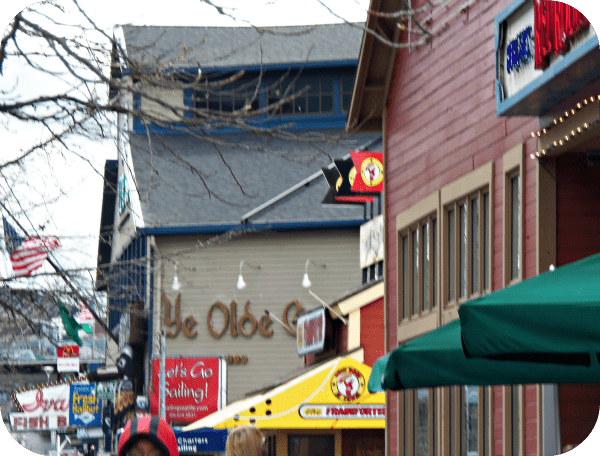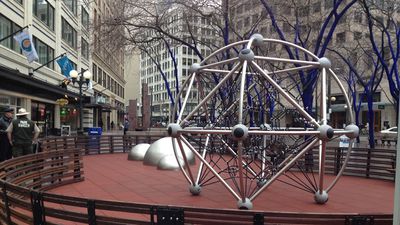 (Photo Credit: Kirotv.com)
Heart Of Downtown
Downtown Seattle (sometimes referred to as the Shopping District), boasts the 5th Avenue Theater, Benoraya Hall, The Seattle Public Library, Westlake and Pacific Place Malls, Sky bridges, and great shopping.
Chinatown in Seattle is a truly authentic experience. There are wonderful restaurants, great markets and festivals too! Another benefit of visiting Chinatown is that parking rates are much more affordable in the International District than they are in Downtown Seattle. Here are our favorite free and affordable picks for the area.
West Seattle
Positioned across the water from Seattle, you can get there from Seattle by crossing the West Seattle Bridge, or by boat. It offers great beach fun, wonderful restaurants, art and more!
Museums
Seattle offers so many opportunities to enjoy museums and the arts for free. More then just about any other city I have been to. Here is a list of how to get into Seattle area museums completely free!
Always FREE:
Seattle Area Museums offering free admission on the first Thursday of each month: 
Seattle Area Museums offering free admission on the first Friday of each month: 
More Free Museum Days:
Festivals, Fairs and Events
Here are the main festivals, fairs and events going on around greater Seattle this summer:
National, State and City Parks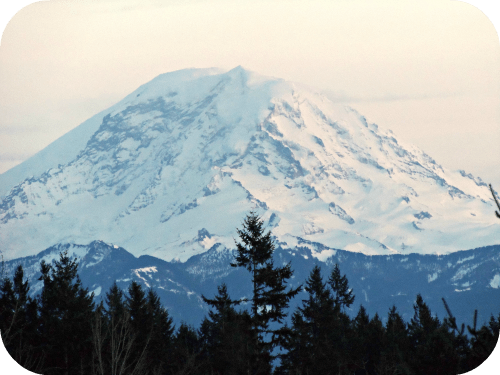 If you are from the Northwest, then it is easy to take for granted what natural beauty surrounds us. We have a number of parks as well as great programs which run in many of the parks throughout the summer!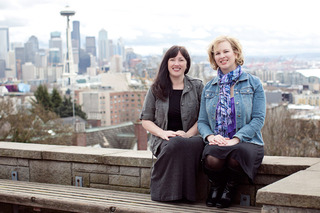 (Jen and I took blog pictures from Kerry Park, and that is the view of Downtown you can get if you trek up there. Its a great spot for pictures with the city in the background!)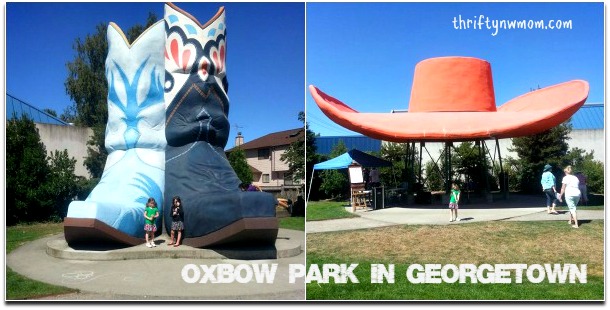 (Image Credit: Seattle Parks)
More City Parks:
Beaches, Pools & Lighthouses
Sunny days may be fewer here in the Northwest, but when they show up we have some great beaches and water activities to enjoy it!
Here are some  of our favorites:
Movies & Concerts
You will find free movies and concerts all throughout the Pacific Northwest during the summer. Here is a list of those included in or near the downtown Seattle area.
Movies –
Concerts – 
Sightseeing / Attractions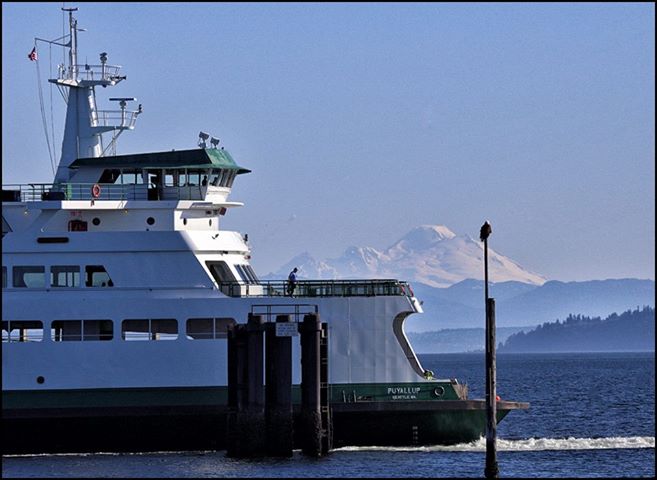 Seattle is famous for some of its well known attractions like the Space Needle, zoos and more. If you plan to visit some of these, I highly recommend looking into the CityPASS. It will allow you to be a tourist in your city for a week at one set cost. There are also more affordable alternatives to some of the more well known attractions like the towers. Here is a list of great Seattle attractions you can explore this summer.
Under $10 Attractions:
Woodland Park Zoo – Go on one of their Half Priced Rainy Day Specials for discounted admission
Ferry Ride – Fares range from around $5-$8 pp (youth fares less) for walk on passengers. Find current Washington State Ferry Fares here.
Columbia Tower – 

Don't want to spend the money on the Space Needle, then head over to the Columbia Tower Observation Deck for amazing views and a much friendlier price (Adults – $9, Children 6-12 – $6, Children 5 & under – free). 

It is the tallest viewing area west of the Mississippi River. You can ride to the 40th floor for free (and get a Starbucks  there) or continue on up to the 73rd floor observation deck for $5.

Smith Tower –

 This observation deck is on the 35th floor and provides views of The Wheel, The Space Needle and more! Its $7.50 per adult, $6 for seniors and students. $5.00 for kids 6-12 and kids 5 and under are free. It is also where you can see the Seattle Chinese Room, a piece of Seattle history!
$10 & up Attractions:
(You may want to consider purchasing an Entertainment book as it includes savings for many of the local attractions, like BOGO free tickets for the Woodland Park Zoo and more in previous years books!)
Discount Tickets for Sporting Events, Theater & More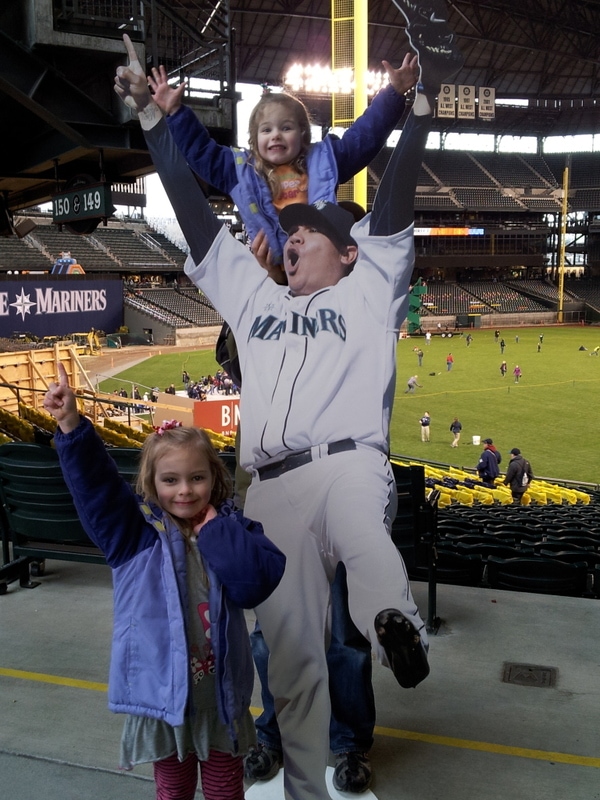 Looking for ways to get a deal on event tickets for sporting or theater events. Here are some resources we have used to help us save with our families:
Open Air Markets
The markets are a wonderful way to purchase everything from fresh produce and meats to great flowers and keepsakes. They are also lots of fun to just to hang out and people watch. There are often street performers you can enjoy and other events. Turn your grocery shopping into a fun day out!
Staycation Tips
So now you know where to go…here are some of our favorite tips for saving while getting here and throughout your day: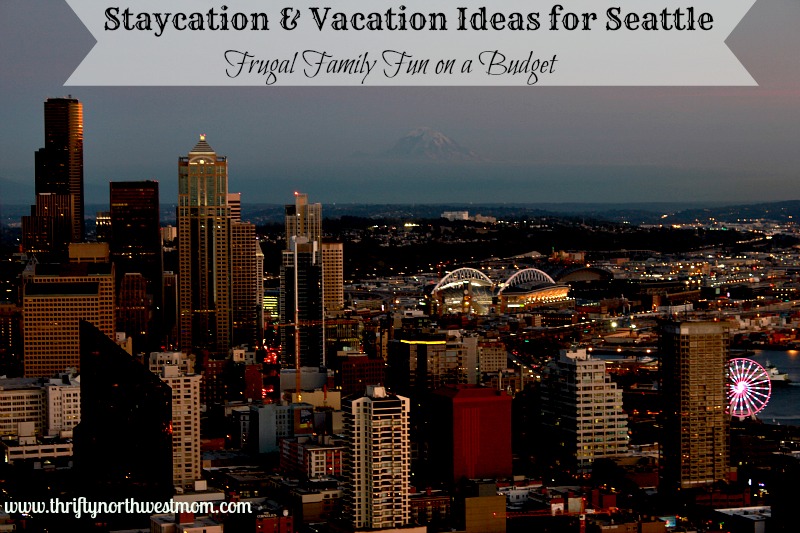 More Staycation Ideas for Cities Across the US:
(Sorted Alphabetically by State)
A – D
Phoenix, Arizona — Saving For Someday
Fresno, California — Living A Frugal Life
Orange County, California — More With Less Today
San Diego, California — Southern Cali Saver
Denver, Colorado — Bargain Blessings
Washington, District of Columbia — Kidventurous
F – I
Disney World, Florida — The Happy Housewife
Jacksonville, Florida — Saving The Family Money
Orlando, Florida — Coupon Mamacita
St Augustine, Florida — Simply St. Augustine
Tallahasse, Florida — SwagGrabber
Tampa Bay, Florida — LaToyaEdwards.net
Atlanta, Georgia — Pretty Frugal Diva
Dahlonega, Georgia — Kathys Cluttered Mind
Savannah, Georgia — This Mommy Saves Money
Aurora/Chicago, Illinois — A Savings WOW!
Chicago, Illinois — Entertaining Chicago
Indianapolis, Indiana — Chaos Is Bliss
K – P
Lexington, Kentucky — Homeschool Village
Louisville, Kentucky — The Kennedy Adventures
Northern Kentucky, Kentucky — Simply Sherryl
Carroll County, Maryland — Looking at life CreativLEI
Boston, Massachusetts — Maven of Savin
Battle Creek, Michigan — Pichea Place
Grand Rapids, Michigan — Give Me Neither
Metro Detroit, Michigan — Saving Dollars and Sense
Kansas City Area, Missouri/Kansas — Redefined Mom
Omaha, Nebraska — Family Fun in Omaha
Central, New Jersey — Our Good Life
Cincinnati, Ohio — Adventure Mom
Cleveland, Ohio — Kosher on a Budget
Columbus, Ohio — Cleverly Simple
Dayton, Ohio — Savings Lifestyle
Mansfield & Richland County, Ohio — The Traveling Praters
Miami County, Ohio — Something 2 Offer
Northeast, Ohio — Sisters Shopping on a Shoestring
Portland, Oregon — Frugal Living NW
Harrisburg/Central, PA — Family Balance Sheet
Erie, Pennsylvania — Growing Kids Ministry
Philadelphia, Pennsylvania — Moms Need To Know
Pittsburgh, Pennsylvania — The Coupon High
R – W
Arlington, Texas — Grocery Shop For FREE
Fort Worth, Texas — Coupons and Freebies Mom
Houston, Texas — Melissa's Bargains
Katy, Texas — Moms Confession
San Antonio, Texas — How to Homeschool My Child
Tyler, Texas — iLoveMy5Kids
Charlottesville, Virgina — How to Have it All
Norfolk, Virgina — The Talking Suitcase
Richmond, Virgina — Vacation Maybe
Seattle, Washington — Thrifty NW Mom
Tacoma/South Puget Sound, Washington — Queen Bee Coupons
Oshkosh, Wisconsin — A Little Bit of This and That