Wings Over Washington – Disney Like Attraction At Miners Pier in Seattle!
This post may contain affiliate links and I may be compensated for this post. Please read our disclosure policy here.
Wings Over Washington – Disney Like Attraction At Miners Pier in Seattle!
The Wings Over Washington attraction is now open, down at Miners Pier (Pier 57 in Seattle). As big Disneyland fans, my girls and I made sure we were down there on opening day to check it out. Wings Over Washington did not disappoint – we loved it!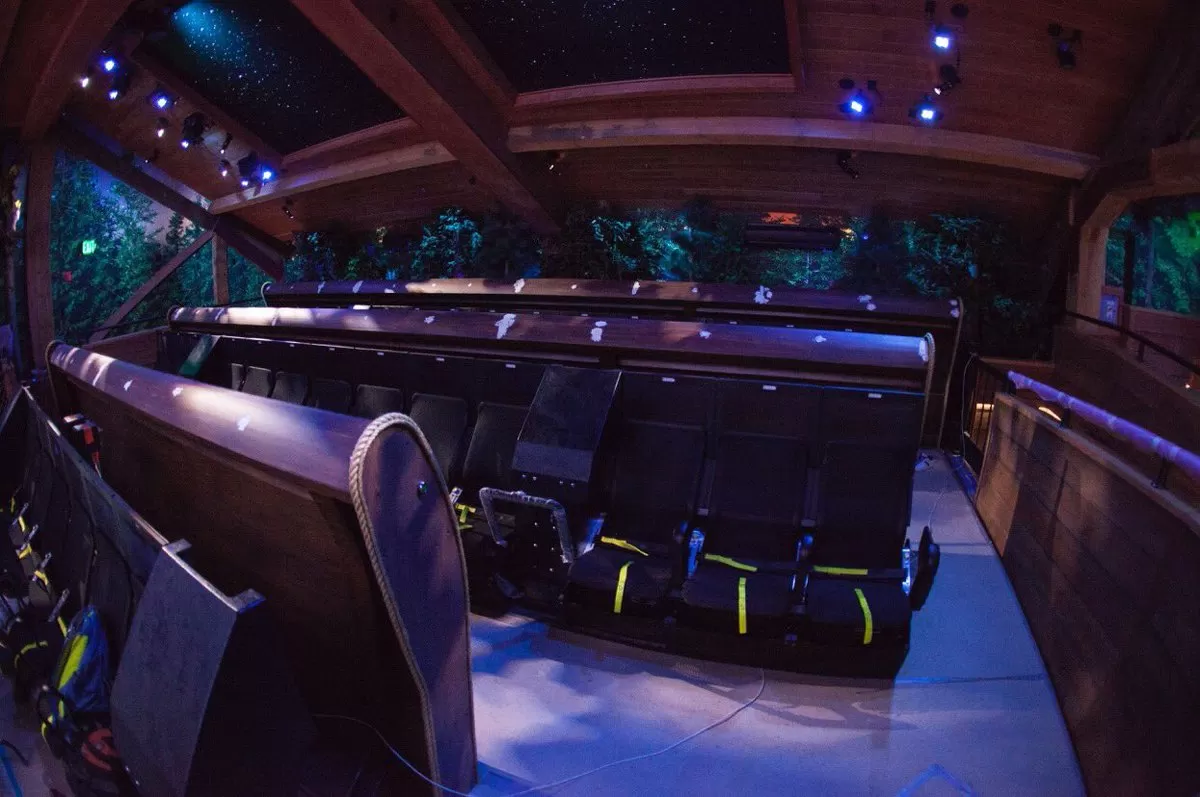 Theater rows – back row goes the highest!
Wings Over Washington is a flying theater, that is done Disney style. As Disney fans ourselves we have enjoyed the Soarin around the World attraction every time we visit Disneyland. This new Seattle attraction is the same kind of theater, only the technology is better – and both my kids and I thought it was as fun as the attraction at Disneyland (maybe because we can get to it much easier).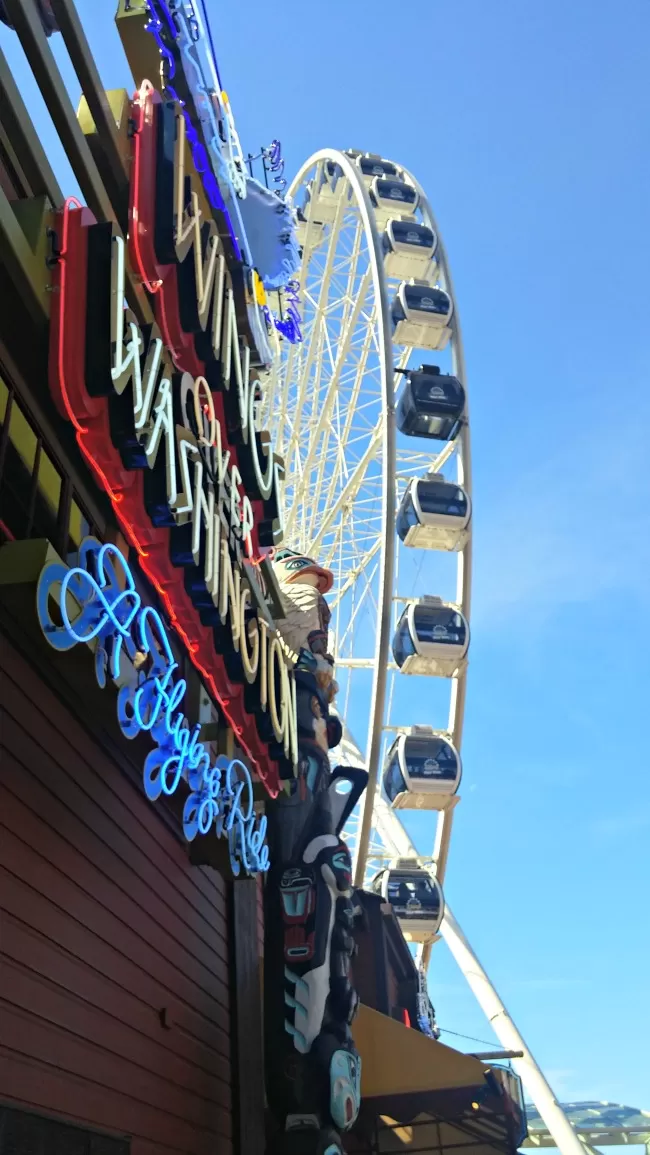 As Disney fans themselves, the Griffith family are the ones who built this attraction (same family that put in the Great Wheel in Seattle). In fact, it sits right next to the Great Wheel on the same pier (along with local favorite restaurant, The Crab Pot).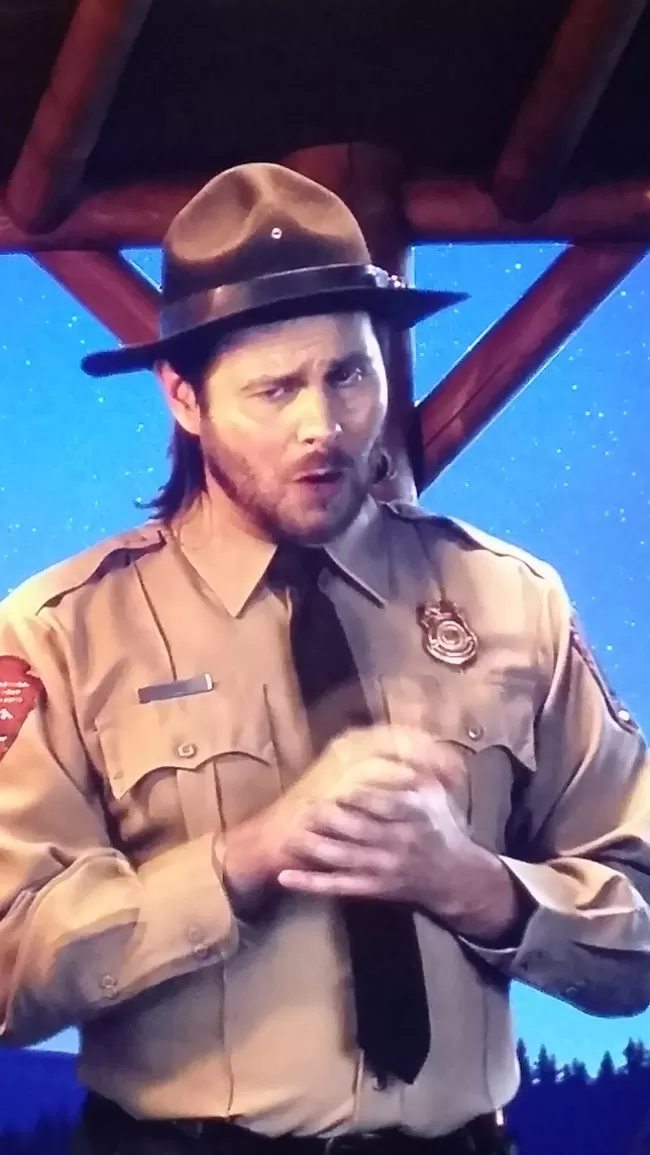 Some pre-ride show fun!
While the attraction is not cheap, it is one that might be a great fit for a special occasion. Couple that with all of the more affordable things to do on the Seattle waterfront, and it could be a fun family day. The tickets are $17 for adults (12 and up), $13 for kids and $15 for Seniors.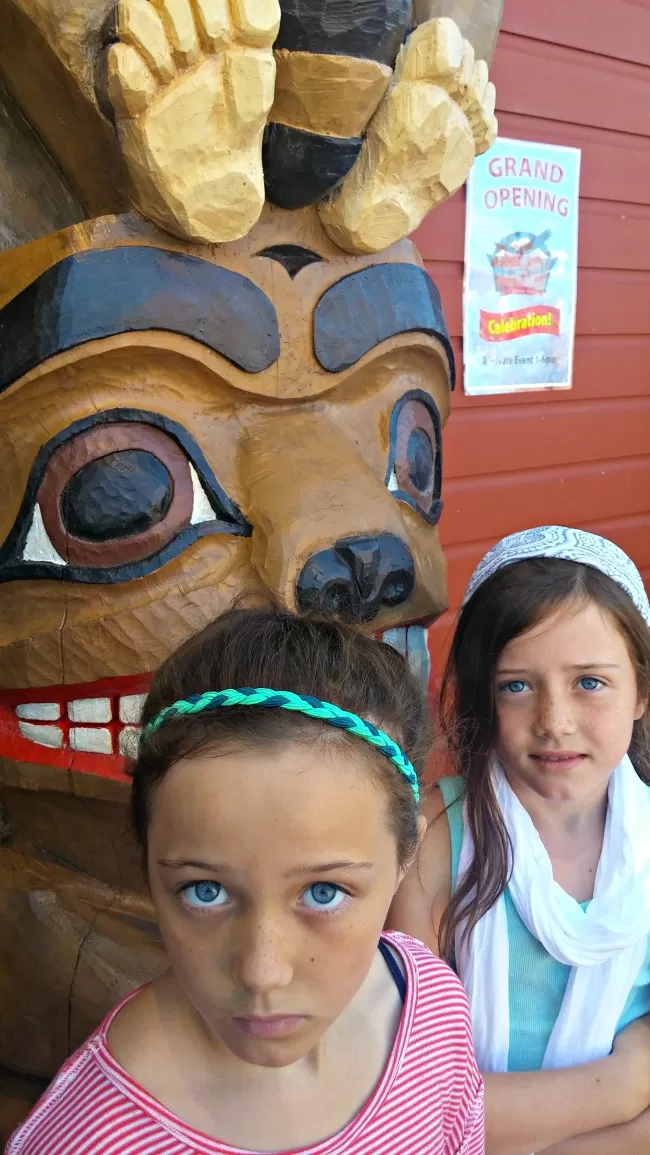 The theming starts out in line!
It is so nice to have someplace to reminisce about the magic of Disney, without having to leave Seattle. You do notice the small details while you are in line, and before you enter the ride, that makes you feel like your experience is starting before you are even on the ride itself!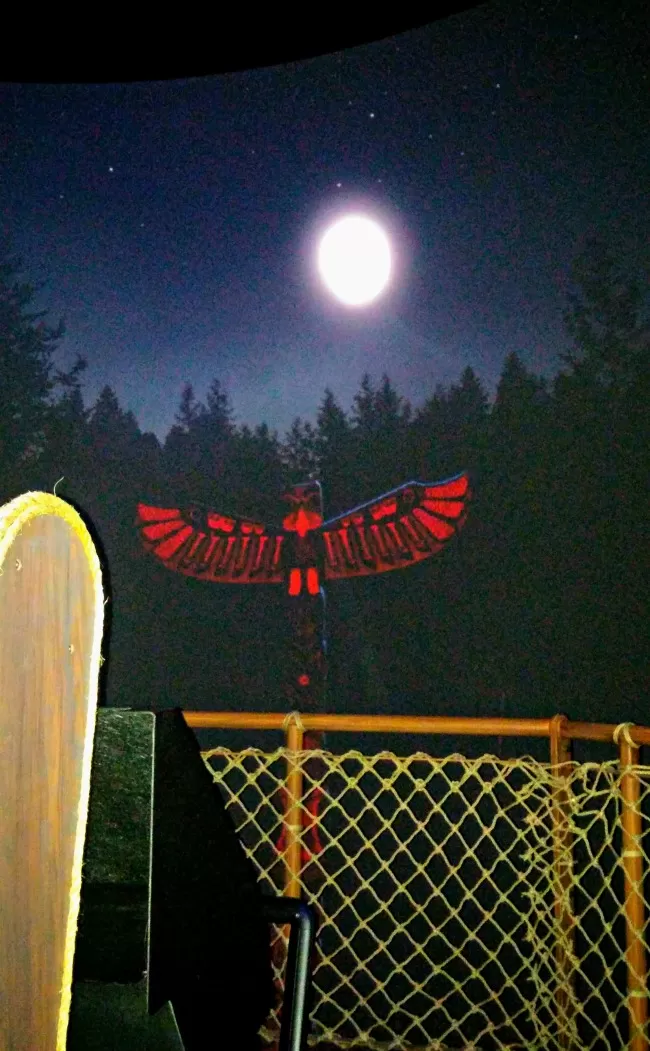 The theater prior to take off
The ride experience itself takes about 20 minutes from the time you enter to the time you finish the ride. Once you enter the Wings Over Washington attraction, it is themed the whole way through (like Disney does). I loved that!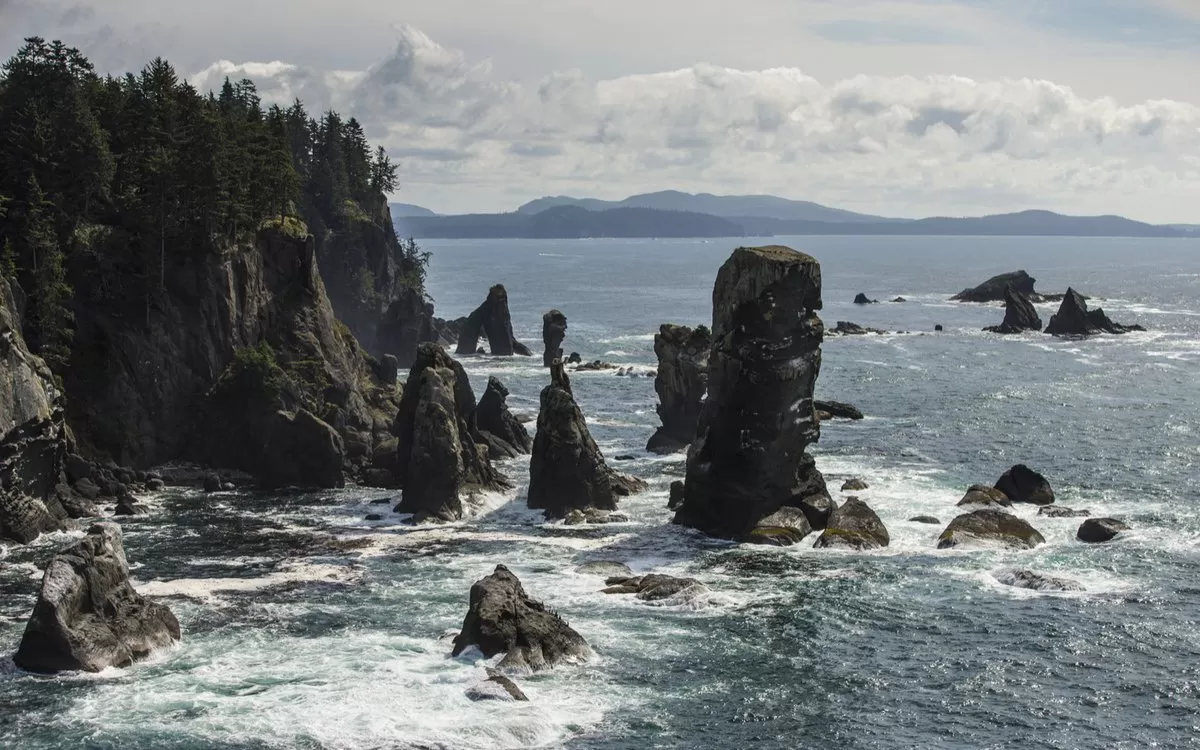 We loved flying over the water – it felt like you could drag your feet in it at certain points!
When you get on the ride, there are baskets under the seats for you to store bags and shoes, etc. There are some height and weight restrictions, so be sure to check those out before heading down. Once you are seated, the seats will be raised off the ground and you are moved forward to the rounded movie screen, with surround sound. One tip here is that there are three rows, and the further back you sit the higher you will be in the theater. If you have a fear of heights, you might want to sit in the front row. We sat in the middle and I did have to calm my youngest child down a bit as the movie was so good it really felt like you were flying higher then you really are. The ride then takes you across various areas of Washington State, just like you were flying over them. It is a multi-sensory experience in that you can smell the pine trees, feel the water splash up on you, and enjoy the breeze in your face as you fly.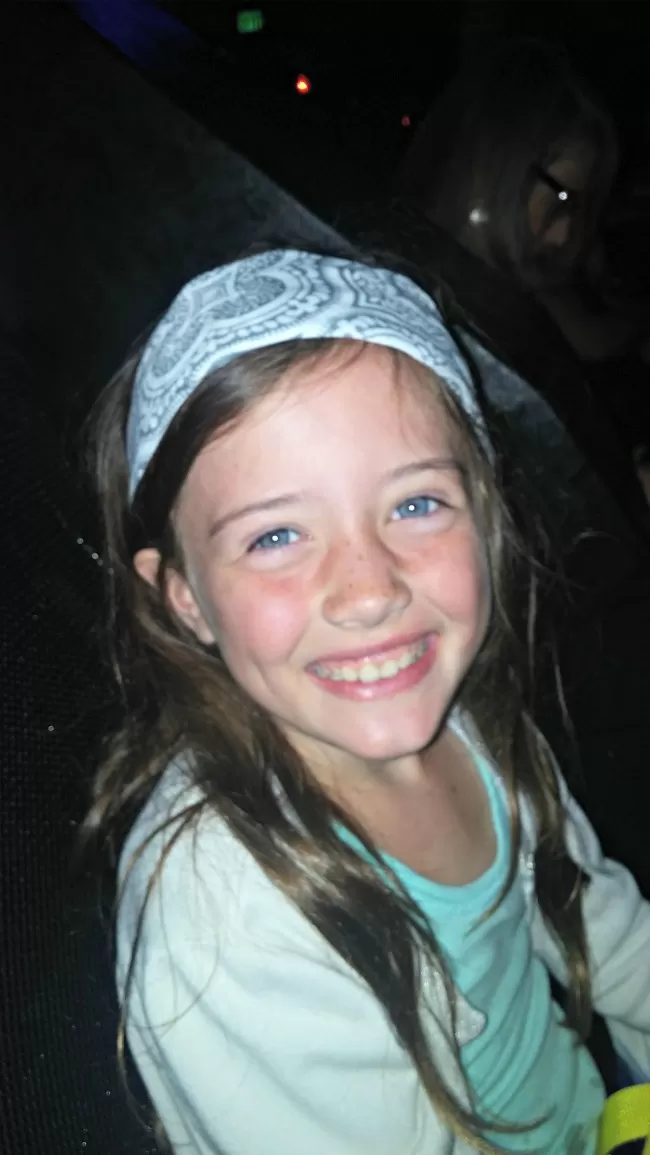 Ready for take-off!
All in all, we loved it, and I cannot wait to take my husband back. Soarin over California is his favorite ride at Disneyland and I think he will like this one even better.
More examples of great NW themes throughout the ride!
The ride is located on Miners Pier, so there are plenty of other things to do there in addition to the Wings Over Washington  flying theater. There is also the big wheel, if you want to ride this huge (also Disney style) Ferris Wheel.
If you have lived in Seattle for awhile now you may remember the arcade and carousel that used to be down on Pier 57. That has always been a favorite of mine, and it was a sad day when they moved, but this ride takes the sting out of that. It really was a great way for us to get a taste of a Disney style experience for much less then a Disney vacation. They do still have the carousel here, so you can enjoy that too during your visit.
The Seattle Aquarium is a short walk away, and the Olympic Sculpture Park is a bit beyond that but someplace the kids can play a bit. They often run events throughout the year there as well. Be sure to check out our Seattle Staycation post for more ideas on fun things to do at the Waterfront.
A couple of money savings tips for your visit:
There is a free Seattle Waterfront Shuttle, that will take you to various other stops around downtown too, if you want to park one place and then enjoy the city for the day.
You can park in the Pike Place Market parking lot near the attraction for $3 per hour. Find the current most affordable spots to park here.
You can take an elevator up to the Pike Place Market for some great food options, or just as a fun way to spend more time down there.
Pack your own picnic – there are plenty of beautiful spots to enjoy it on the waterfront
If you want a splurge meal the Crab Pot has been a long time favorite, and is such a fun dining experience (have them dump a platter of seafood right on the table. It is right inside Miners Pier, so very close to Wings over Washington!