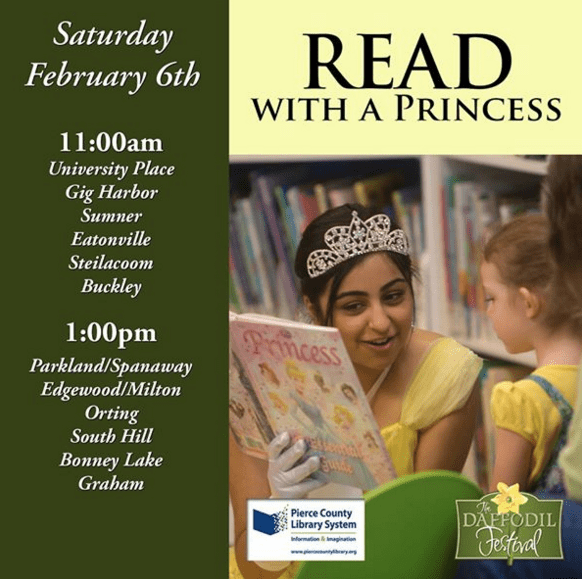 The new Daffodil Princesses will be kicking off the season with a special "Read with a Daffodil Princess" event at Pierce County Libraries tomorrow, Saturday February 6th, where they will be reading with children. This is the chance for your kids to get up close & get to know this year's Daffodil Princesses!
The times will  all be different at the various libraries, so make sure to check the specific time for your local library. This will be our 6th year attending this event and I have been so impressed with the Daffodil Princess organization every time we go. I love that my girls can meet these strong & lovely young ladies who they can look up to.
Don't forget to check out more fun & frugal family events going on around the Northwest this weekend!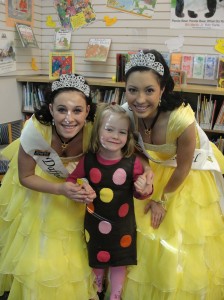 My oldest with 2 of the princesses years ago
The princesses spend close to an hour reading & chatting with the girls.  My girls just adore the princesses and love the opportunity to visit with them. The girls are always so great about getting down on the floor, in their big, poufy dresses & interacting with them.
Here's the schedule of their visits to Pierce County area Libraries:
Pierce County Libraries:
11 am –
University Place
Gig Harbor
Sumner
Eatonville
Steilacoom
Buckley
1pm –
Parkland/Spanaway
Milton
Orting
South Hill
Bonney Lake
Graham