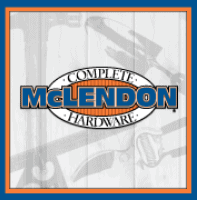 McLendon Hardware will once again be hosting their popular FREE pancake breakfast this Saturday April 30th, 2016 from 7:30 to 10:00 am.  This is the 89th year they have been having an anniversary sale, and I know many folks love the free breakfast that accompanies the sale! There will be sausage, orange juice and hot coffee served in addition to pancakes.
There will also be free 2 inch pot tomato plants with any purchase on Saturday (900 per store, and limit of one per customer), and many other sale items. Fuchsia baskets will be  just $19.90 on Saturday only for 10 – 12″ size.  McClendon's is also having their big Anniversary Sale going on with lots of great prices through Sunday May 1st!
Locations where the breakfasts will be served:
Kent
Puyallup
Renton
Sumner
Tacoma
White Center
Woodenville
If you're looking for a way to support local schools, the Lincoln High School Plant Sale is also happening again this weekend, Thurs – Sunday in Tacoma, WA. Find all the details on the Lincoln High School Plant Sale Facebook page! You can help support kids as they grow food for the Eastside of Tacoma community as well as the Outdoor Adventure Club. They will have large fuschia baskets in wood planters for $25.