Black Diamond Camps – Fall Day Camps With Remote Learning Supervision!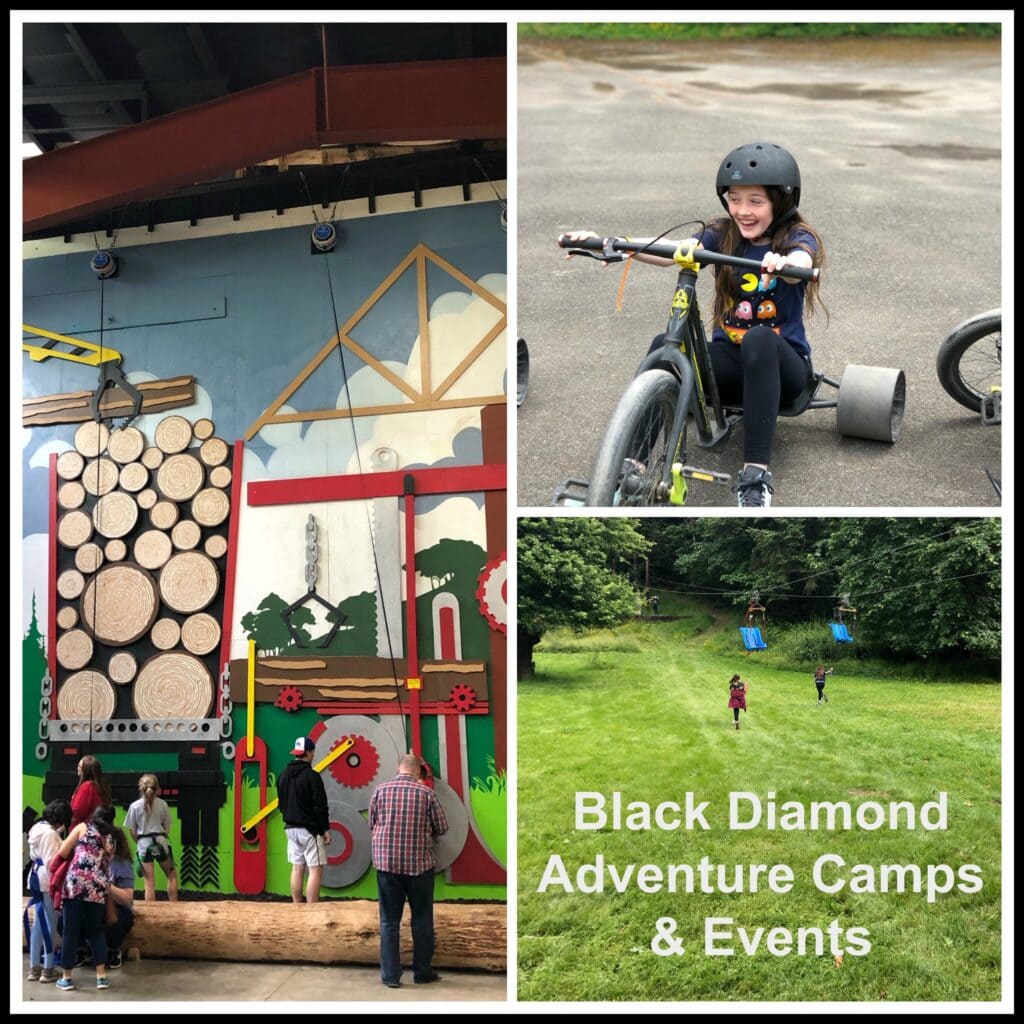 Black Diamond Camps – Fall Day Camps With Remote Learning Supervision, Great Summer Camp + Family Camp & More!
We review the Black Diamond camp grounds below, and some special events they run in the summer time most years. We also wanted to make folks aware of Fall Day Camp options, where they will help your kids get through their online learning requirements, and then also provide active play time in between and after classes.  I love this option, especially if you are a working parent and trying to figure out how to make all of this work. I used to send my son to their day camps during the summer as an alternative to daycare, when I worked outside of the home, and loved it as an option to keep summers fun for him. This is a great option to keep kids supervised, connected and active under current circumstances if you are looking for something. Here are the details per the team at Black Diamond Camps.
Fall Day Camp at Black Diamond Camps, an alternative to child care (and an alternative to logging your student onto their zoom calls all day while you try to work) Our staff is here from August 31st – November 25th 8am – 5pm to provide a space for your campers to have outdoor adventure between classes, as well as provide educational resources for your students to excel in online learning. You can choose 3 day or 5 day sessions each week! 5 day session is $300 per camper and 3 day sessions are $200 per camper. This rate includes basic educational resources while your child is online learning, a snack, and camp activities such as the playground, archery TAG, waterslides, the Crane Yard, 3D climbing wall, gaga ball, and air hockey (to name a few!).
Read this review here to get a better idea of what the Black Diamond Camps are like too.
** (Update for 2020 – do to current circumstances they will not be able to host this offering this year)**
Last year I took my kids, and some friends to the FREE Adventure Day at Black Diamond Camps, and it was full of free activities for the family to enjoy. We had so much fun that I thought some of you might want to attend this years Adventure Day on June 13th. It is a big property, so lots of space to roam, and I cannot believe what they offer for free on the Adventure Days (zip lining and rock wall climbing – where can you do that for free?)!
This camp facility is located in the South Sound (Black Diamond). My kids have attended various camps and activities there for years (it was formally known as Camp Berachah), and my son attended for many summers, and so this spot has a special place in the hearts of my family. It is now Black Diamond Adventure Camps and there were some wonderful updates, and the entire grounds looked fantastic. It is packed full of adventurous activities, and there are opportunities to enjoy them via free activity days, kids camps and even family camps. We share a bit about our experience in case it is someplace your family might want to explore too.
Black Diamond Camps are a Christian based camp, full of adventure and tons for kids and families to do. You can enjoy overnight camps, day camps, sports camps, family camps, couples retreats, holiday events or just one of their fun event filled day events. Find a full listing of camp or event options here.
The Adventure Days are what we recently attended, and they are free days where you can come out and enjoy many of the activities that the campers would enjoy, and check out the campgrounds, to see if it might be a good fit for your kids or family for the summer. They are completely free, and the only one happening this year is on June 13th. You will need to sign a waiver, but can do that online here ahead of time.
They have a super cool Christmas Tree event that you can add to your calendar now. They happen the first two weekends in December, and the cost is $30 per family, which includes a Christmas tree tag, activities and lunch, so it is a super deal – and is sure to be lots of fun.
(Note – things are modified this year because of everything going on, but keep an eye on these opps moving forward)
In addition to kids camps, they have a family camp that is fairly affordable as far as family vacations go. For example, for two adults and two kids 4-12 to go for 5 days, it would be $746. That includes accommodations, food and all activities. That is much less then I can do most 5 day vacations for that includes those things. There is also a Fall family camp that is only 3 days (and more affordable) a couples retreat for $300 per couple, and many more opportunities to getaway here.
Here are some of the highlights from the camp, so you can consider if it might be something that is a fit for your family.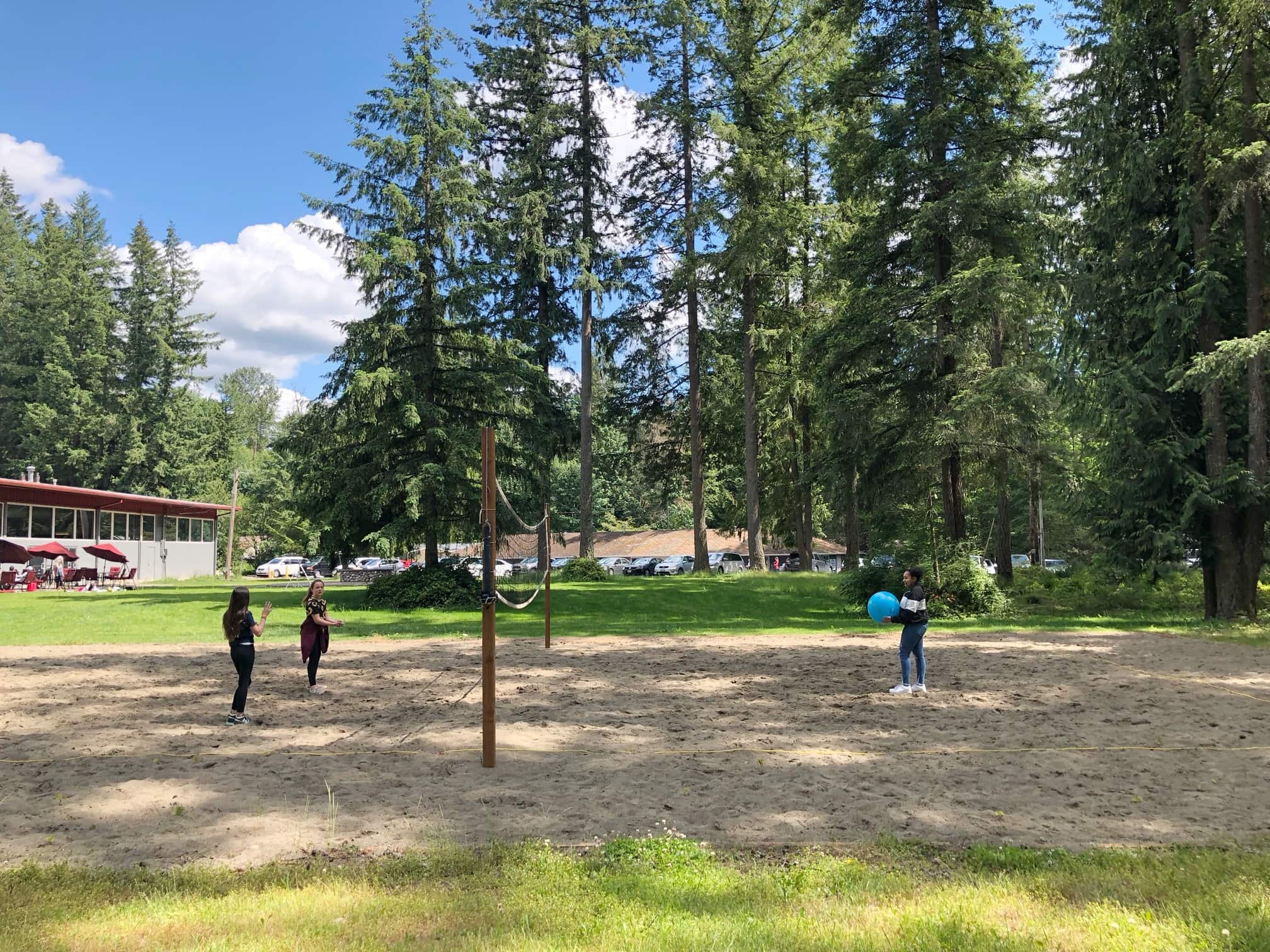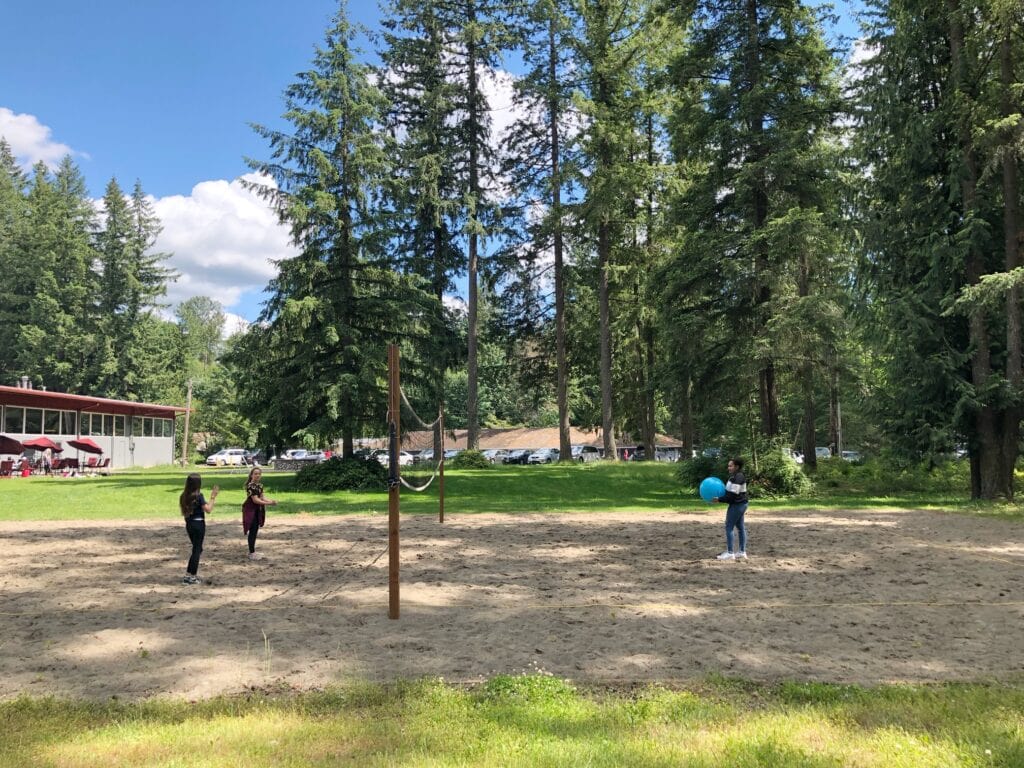 The grounds are beautiful, and there is plenty of tree coverage to keep you comfortable on warm summer days. I love just walking the grounds, it is so peaceful there. But in addition to that it is also packed with adventure activities, and good old fashioned things like volleyball, basketball, and playgrounds too – as well as lots of green space to just relax.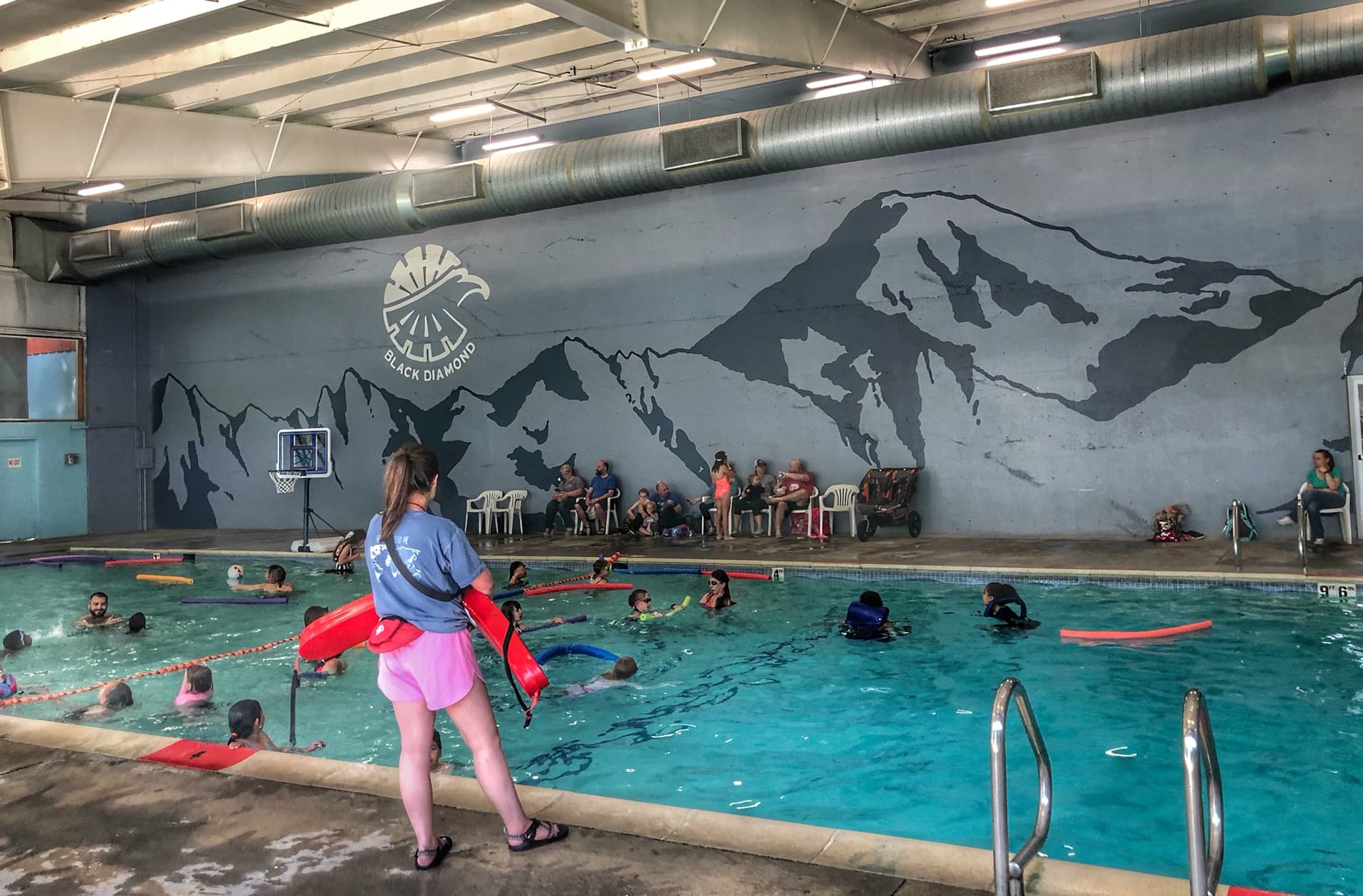 They have a large swimming pool that is monitored by a life guard. It is indoors (so can use it in all weather), but they have sliding doors that open up and keep it from getting stuffy in the summer. There are tables and chairs parents can relax in just outside too, if you do not want to get in the pool with your kids.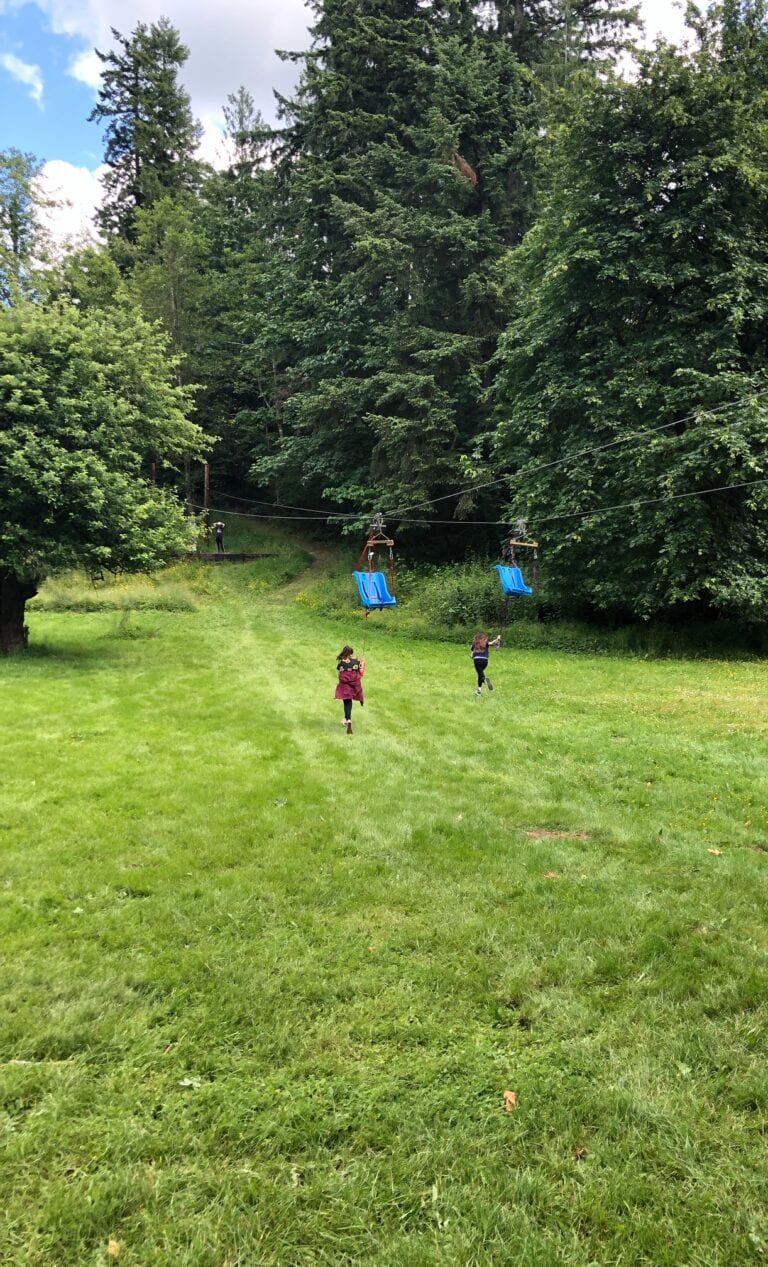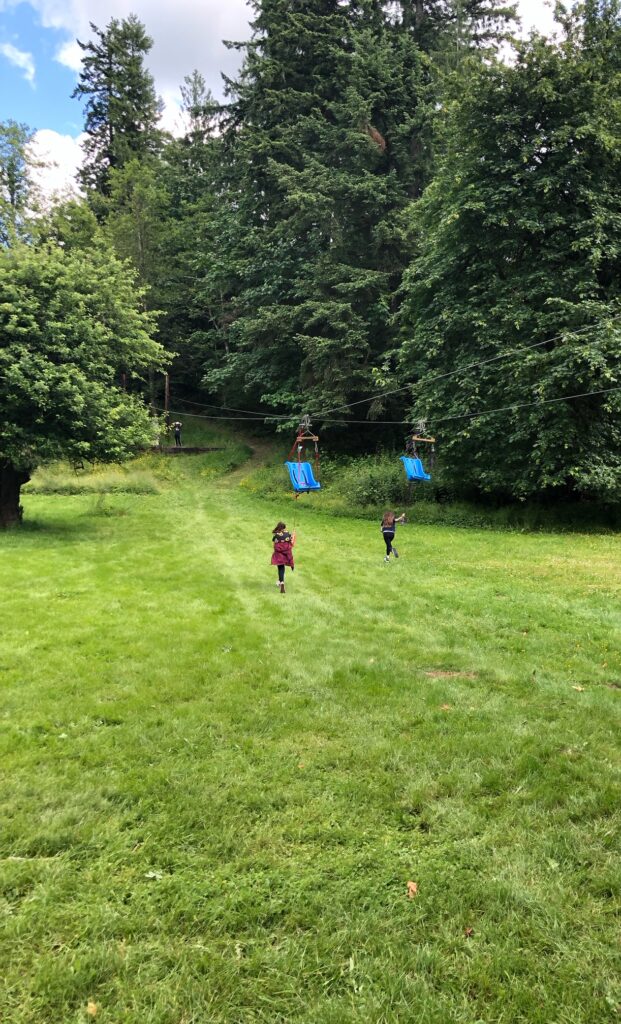 Black Diamond Adventure Camps have zipline fun for everyone! This one is for those that want to zip, but do not want to climb the tree on the larger zip line, if you are afraid of heights. You must be 150lbs or under to ride this one, and it is perfect for younger kids.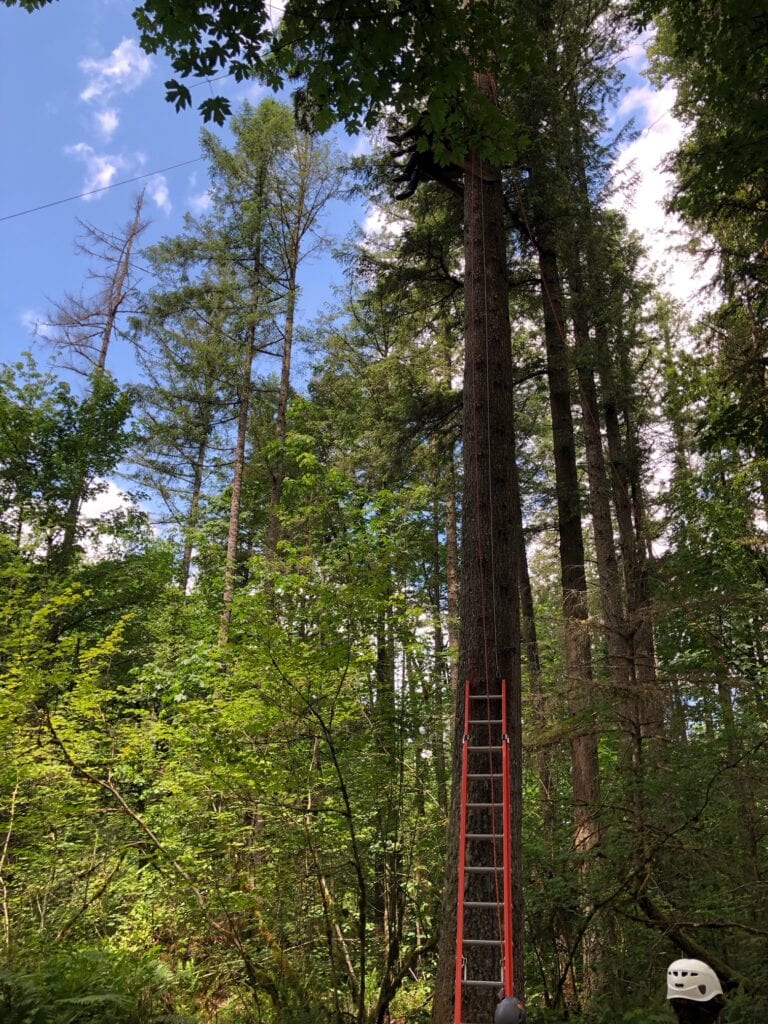 This is the ladder you would climb for the regular zip line. You are harnessed in, so isafety first, and then you climb this ladder to the platform above, and zip down to the ground from there (and over a creek)! Ziplining can be an expensive activity, so this is a great time to try it out without the super high costs.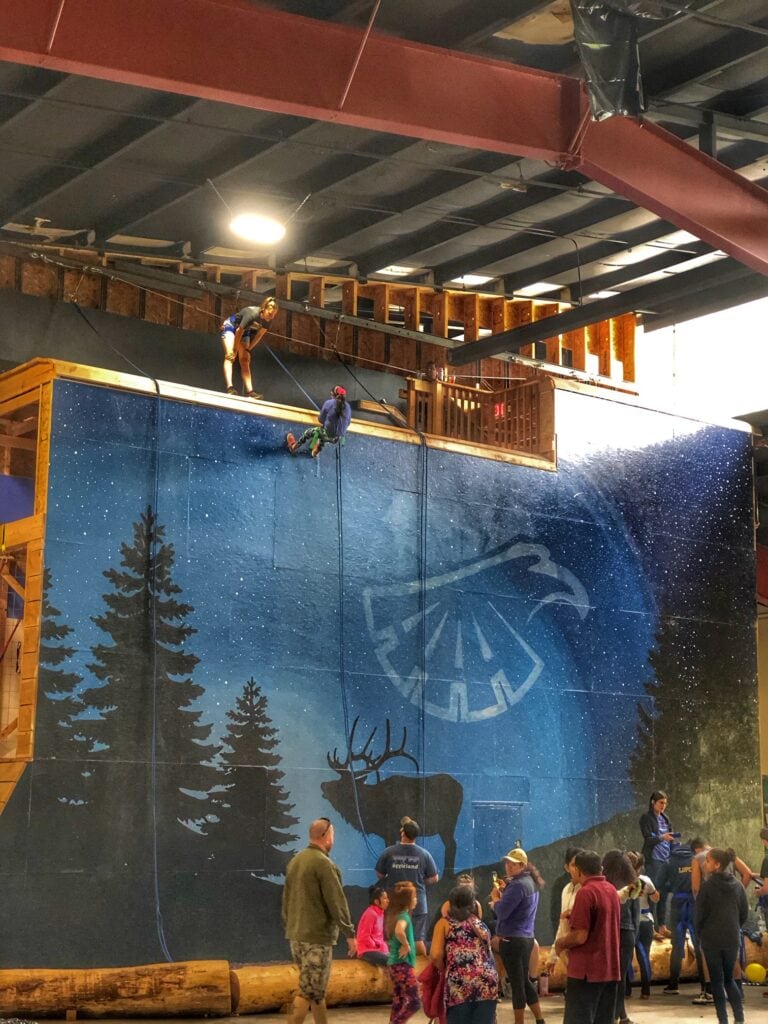 They have a very large indoor area that provides many fun activities too, so again, something to do for all kinds of weather. Here you see their repelling wall, where you get harnessed up for safety and then repel down this large wall.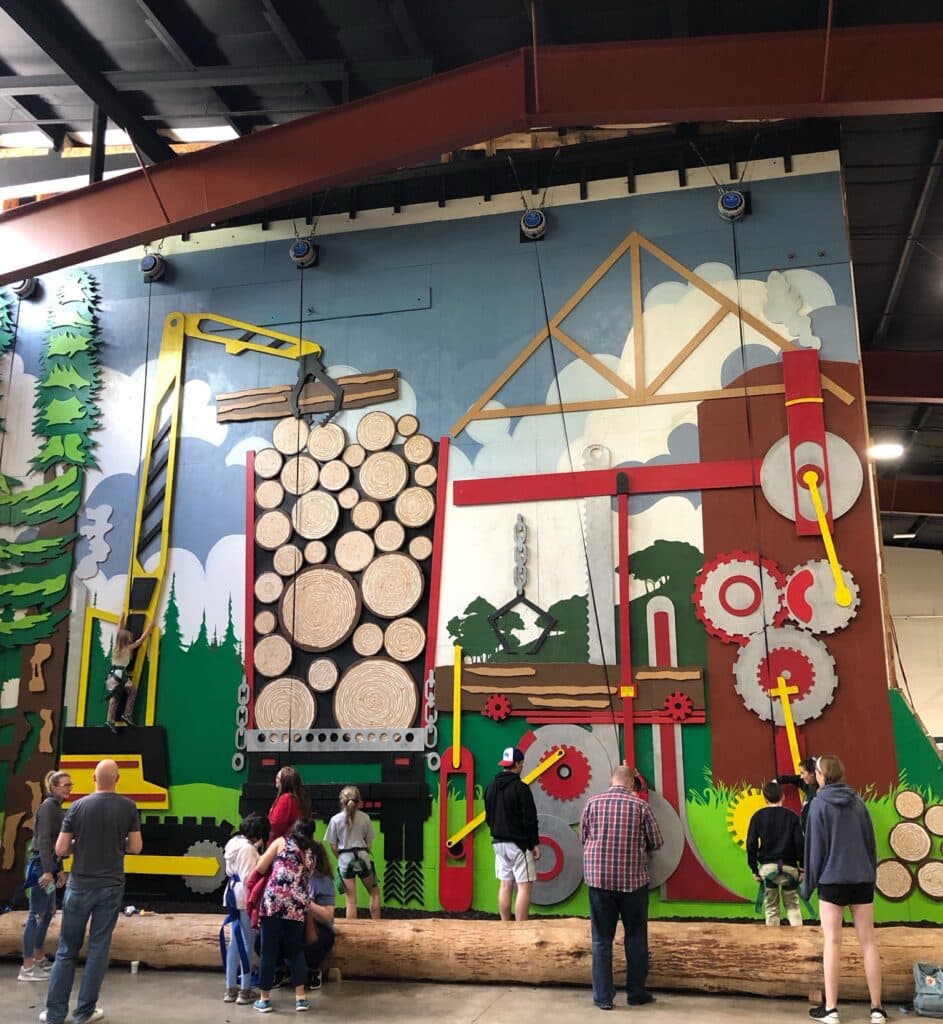 On the other side of the repelling wall, is this 3-d climbing wall, that kids of all ages love! There is also a traditional rock climbing wall in this indoor facility (as well as a smaller boulder climbing wall outside) so if climbing is your thing, there are plenty of opportunities to do that.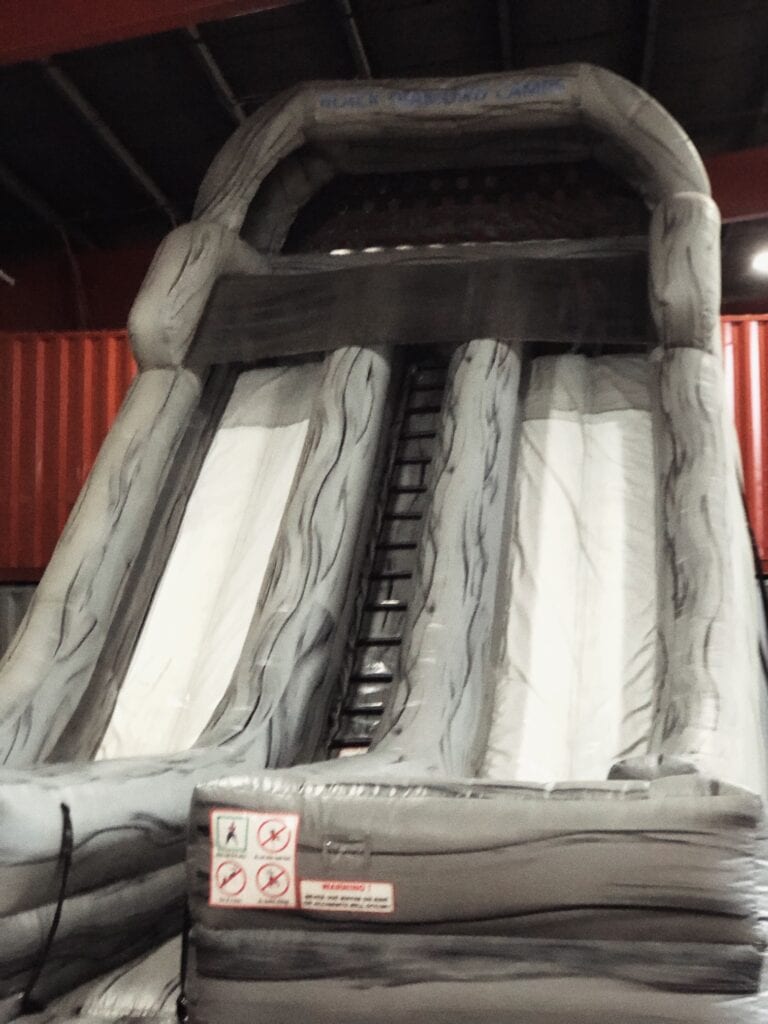 There are also different inflatables that they set up indoors or outdoors, depending on the event. This fun bouncy slide was up while we visited, and the kids (and some parents) had a great time on this.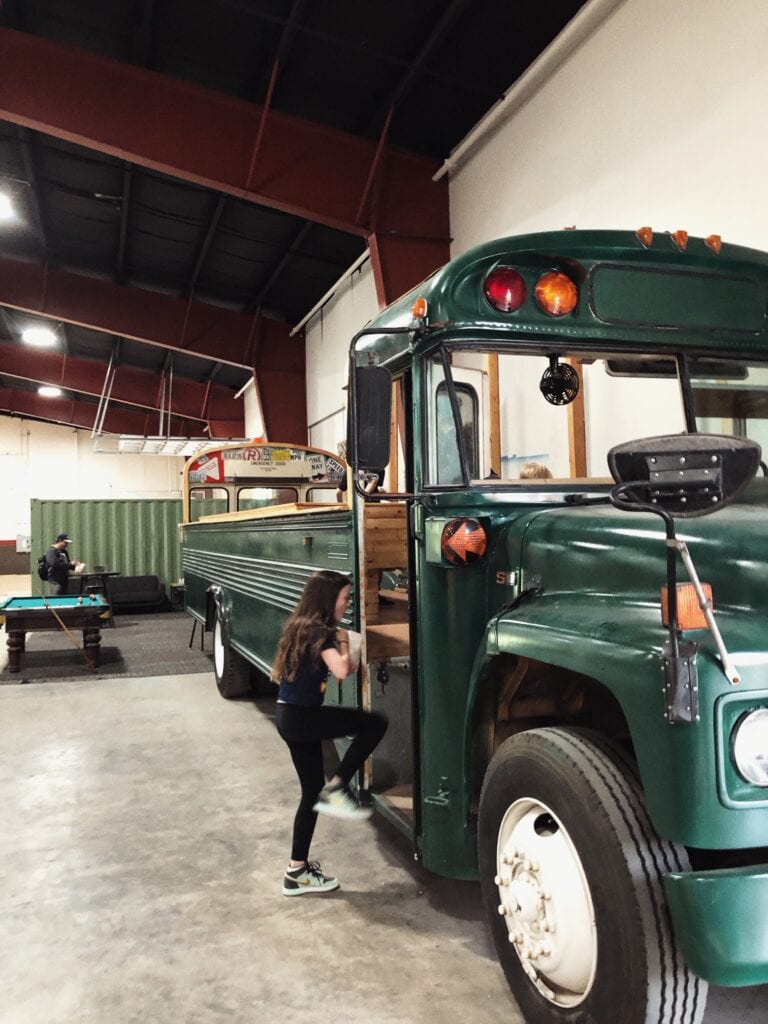 If you want to relax and enjoy some pool, or a snack (there are two coffee shops on the grounds) you can relax in this converted bus (now has some tables and chairs) or lounge area. There are also tons of spots outside with picnic tables around a large fire pit, etc.     
The Drift Trikes are fun for all ages. They are harder then they look. You get them moving and then tilt your body to make them drift around corners. My kids are 10 and 12, and still loved these!
These are just some of the highlights, but they have a ton more adventure activities onsite at Black Diamond Camps.
Additional Activities include: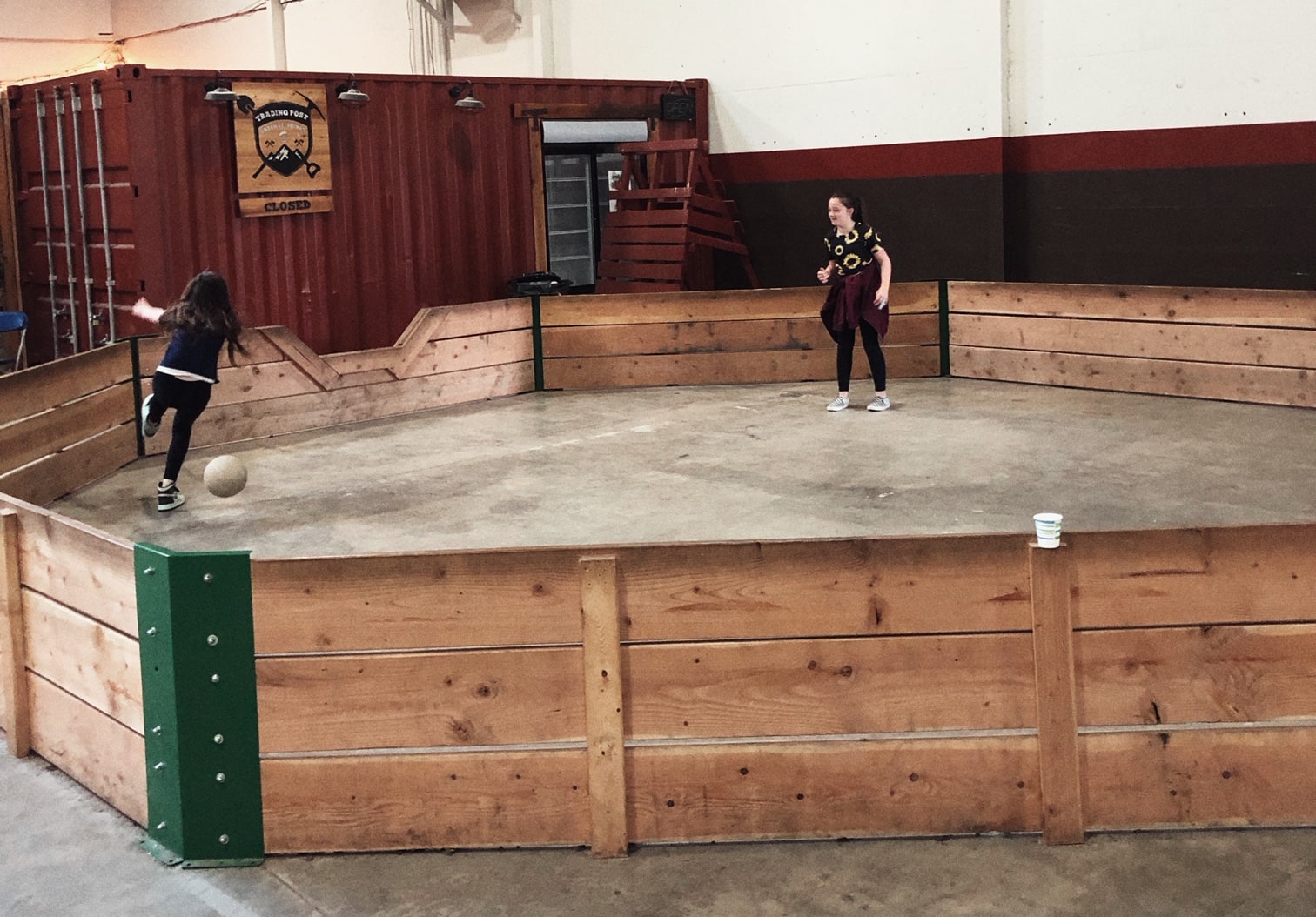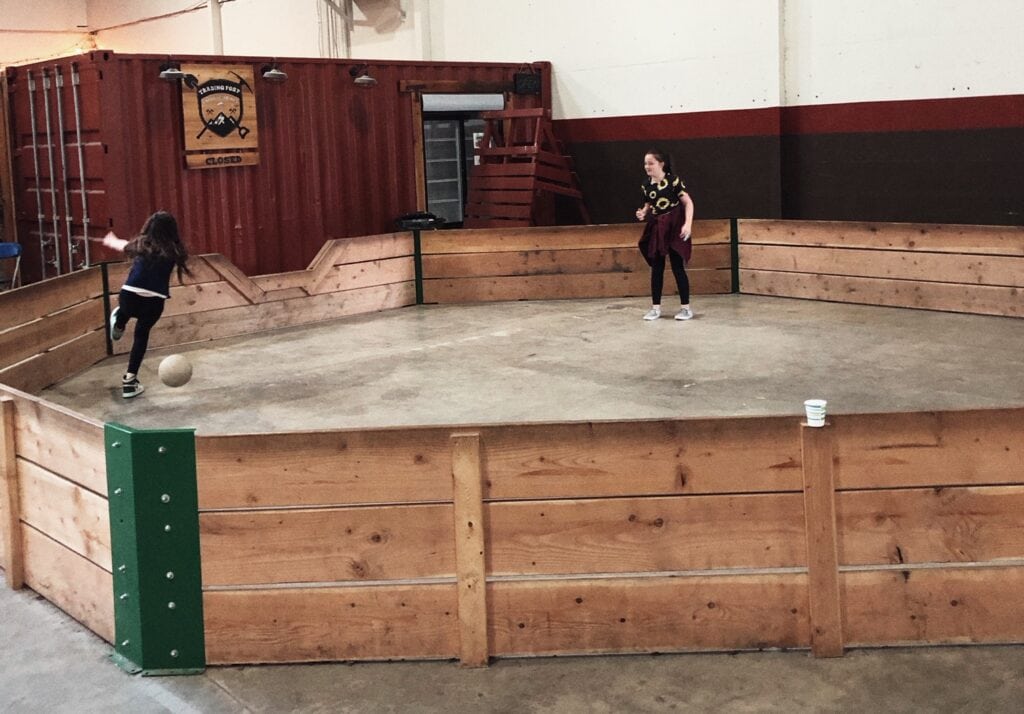 Crane Yard (an obstacle course built in shipping containers)
Obstacle Course built in the trees
Archery
Disc Golf
9 Square
Sling Shots and BB Guns (with targets)
Black Light Dodge Ball
Giant Swing
Inflatables
Various Group Games (like gaga ball – which my kids love)!
A playground to relax at with the kids, fire pits, and much more!
Find more about all the Black Diamond Camp activities available here.
Be sure to check out our Pacific Northwest Page here for lots of other things to explore in our beautiful area! If you are looking for more summer vacation opportunities, we share lots of Northwest Getaway ideas here (from free camping spots, to beautiful resorts in our area).