Family Outings In The Northwest – Woodland Park Zoo Money Saving Tips
This post may contain affiliate links and I may be compensated for this post. Please read our disclosure policy here.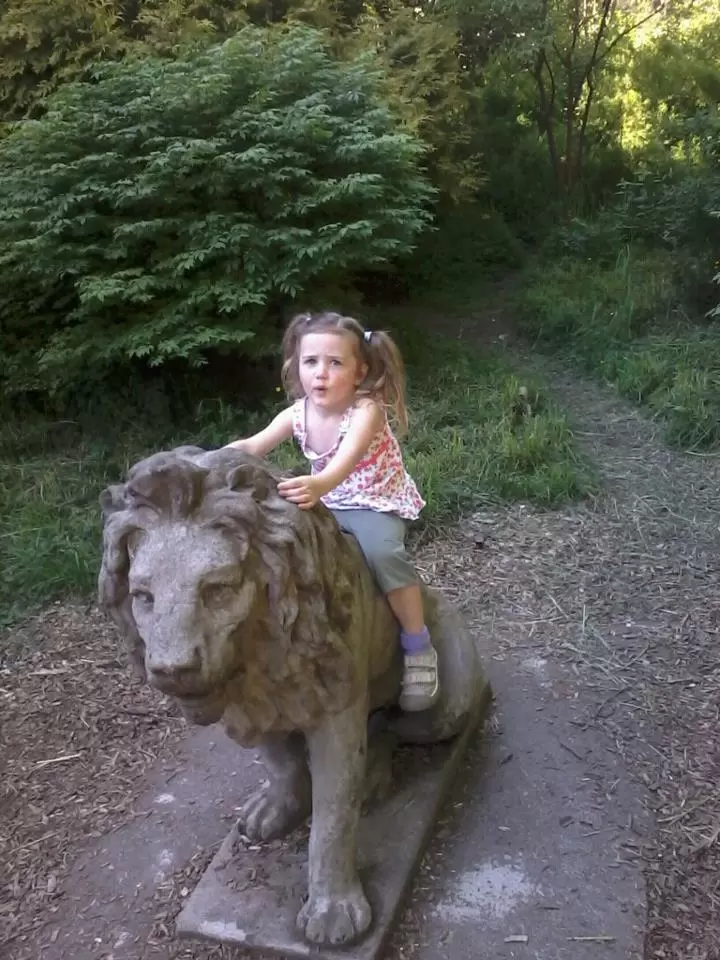 My kids love the zoo.  From toddlers to teens, its an outing I can take them all on.  The only problem is that its expensive. A one day trip for my three kids, their grandma and myself was going to cost us $64 and that was before parking, gas and food.  Once you factor in those additional costs you can near $100 for a days family outing (especially if you eat on the zoo grounds, or rent a wagon – like we did).
We ended up  purchasing the annual membership, so I saw it as a years investment rather then a one time cost. I found it well worth it, as we have used it multiple times over the past year!
First, lets look at what discounts are available, then I will address annual membership.
I should mention up front that regular admission is $17.50 for those over 12 and 11.50 for 3-12 year olds. One option is to go during the off season (October 1 through April 30). The price will drop to $11.50 per adult/ $8.50 per child during that time but the summer is such a great time for zoo visits that visiting in the off season is not ideal.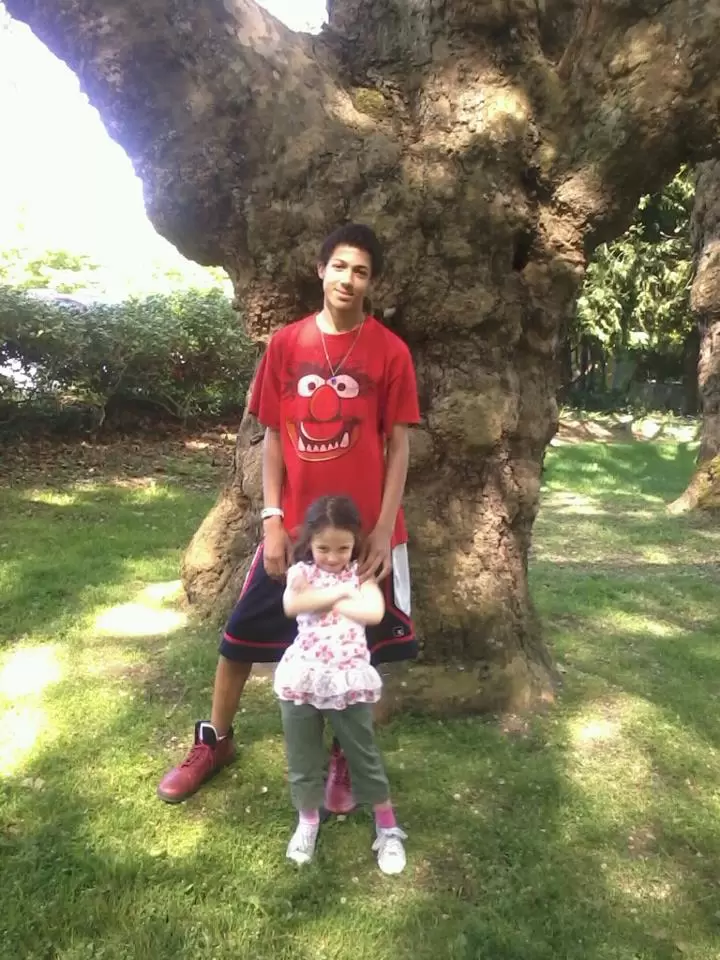 * If you have a Microsoft Prime Card you can get a $6.00 per person discount limited to two (2) adults and up to six (6) children.  if you have one of these it will cut your cost pretty considerably!
* Rainy Day discounts is one of the best ways to save. Subscribe to be notified for days that they are offering 50% off due to weather (and avoid some of the crowds too!).
* Community Access Programs – The zoo teams up with many community programs and agencies to distribute free admission tickets. You will need to contact them ahead of time to see if you qualify for a free ticket, and how to access it. I asked about this at the admission gate and they assured me that there are lots of free zoo tickets given out each year.
* Military Family Admission Discounts – active and retired U.S. military and their families will receive $5 off each zoo admission purchased at any zoo gate (must show valid military ID).
* Seniors Gold Pass Discount – Seniors can get up to 75% off!
* Seattle CityPASS program – Saves visitors 50% off six Seattle area attractions. You will get admission to the Space Needle, Seattle Aquarium, Argosy Cruises Seattle Harbor Tour,Pacific Science Center, EMP Museum, Woodland Park Zoo OR The Museum of Flight for $69 for adults and $44 for children ages 4-12.  The City Pass is valid for 9 days from activation, so you have to fit all of your visits in that time frame.
* Seattle Entertainment Coupon Book has a coupon for a buy one, get one free admission (books are $8.99 with free shipping and you can print your coupon right away once you purchase).
If none of these options work for you, you might want to consider Annual Membership.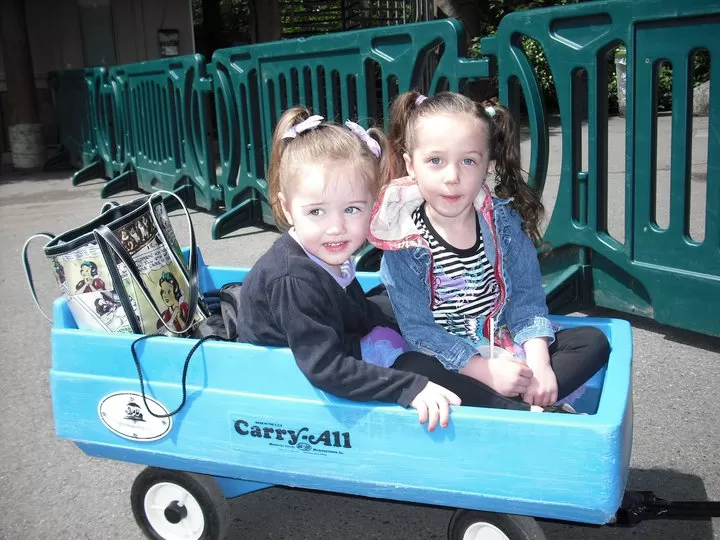 How Does Annual Membership Work:
I mentioned above that it would have cost my three kids, my mom, and myself $64 for one days admission. Instead, we paid $72.75 for an annual membership. Now we can get in for free for the rest of the year.
College students can get an annual membership for only $25.
Here are the details on how annual membership works –
Its $42 per adult, and $11 per kids up to 18 (2 & under are free).  This is nice if you have teenagers, since they are $17.50 for one day admission.
Each time you visit the zoo you can get two guests in with you half price.
You can add kids on to your membership later in the year (for example I have a 2 year old who is free now but will turn 3 this year. I can add her anytime for the additional $11).
I purchased an annual membership for myself and my three kids. We used one of the guest passes to get my mom in as a guest half priced the same day we purchased the pass.  We will do the same for my husband when he comes with us next time.  Paying the $8.75 fee (half priced fee) a few times is cheaper then a 2nd adult pass at $42.
Another selling benefit on the annual membership is that it offers reciprocal entrance to other zoos and aquariums across the country.  We like to take weekend trips, so we will save here, too. For example, you can get half priced admission at the Oregon Zoo and the Wildlife Safari, or get free entrance to Zoo in Idaho Falls or Boise ID and many in CA.  You can find a list of zoo's and aquariums across the country (and a few in Canada) participating in the reciprocal program here.
This is not part of the program, but I did receive 2 free guest passes in the mail as part of my membership this year as well (extra bonus!).
The Woodland Park zoo is  a pretty decent size, we did not hit every exhibit in one day so there is lots of incentive to go back. In addition the Rose Garden is adjacent to the zoo, so you can work in a stroll through that park, and Woodland parks is also right there if you want to extend your visit (90 acres including walkway paths, several playfields, tennis courts, lawn bowling, horseshoe pits, a skatepark, and a large, wooded dog off-leash area).
Other Money Saving Tips For Visiting The Zoo –
Transportation –
Parking will cost you $5.25 if you park in the zoo lot. There is usually street parking if you are willing to walk a short ways. We always take advantage of the free street parking, and have not felt like it was much of an inconvenience.
If you live on the Eastside, you are in luck!  There is free shuttle service from the Kirkland Park and Ride on Saturdays and Sundays through the summer. This is a pilot project so be sure to make use of it, its saves on both parking and gas costs!
Food –
Food in the zoo is pricey. We packed a picnic.  There are plenty of picnic tables, but you can also bring a blanket and set up on one of the large grassy areas. This is my favorite way to feed the kids as they can run freely and then mom (and grandma) get to relax. Another one of our family favorites is to take the 45th exit instead of the 50th exit and hit DICKS Drive In on the way to the zoo. We fill up on a couple of old fashion (and affordable) burgers and cones, and then pack snacks for the zoo. Another great local (and frugal spot) is Gorditos!
Miscellaneous –
There are plenty of things besides admission and food that can put a dent in your pocketbook at the zoo.  I recommend bringing your own strollers. We rented a wagon and that was an additional $9. Other exhibits that cost include: The Horse Carousel is another $2 per person, you can feed birds for $1 a seed stick, or do a personal giraffe or elephant feeding for $5 per person (under 2 free) and of course the gift shops.
For younger kids, there are two play areas (one indoor and one outdoor), plus a petting zoo if you need some time to unwind from just going from exhibit to exhibit.
There are so many free opportunities, that we skipped all fee based exhibits.  There is more then enough to do in a day that the extras are really only tempting if its something you really want to do.   You can find a list of the free events as well as feeding opportunities noted above here.