People Magazine Subscription – On Sale for $32!
This post may contain affiliate links and I may be compensated for this post. Please read our disclosure policy here.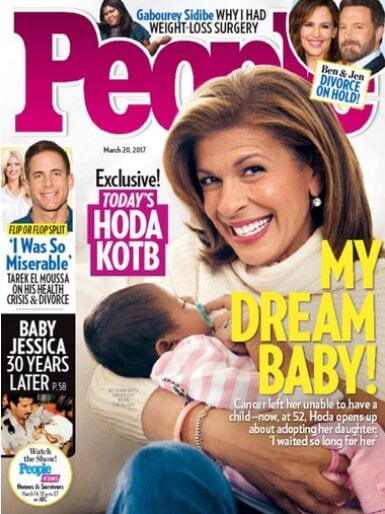 People Magazine Deal on Subscription!
Are you looking for the best deal on People Magazine subscription deals? We update them regularly here.
***Update, the People Magazine discount is now available through Discount Mags. We have found these offers currently available sometimes and when it sells out thru Discount Mags again we will update this article, as well as update if it becomes available through Discount Mags again. We did find a deal that is just about as low as that one, and is the lowest we could find anywhere right now. 
Where you can currently get People Magazine Discounts:
Discount Mags has People Magazine for just $32 from time to time, when their deal is available on this page here – so check to see if this offer is available when you are looking. Plus, when I went to checkout they offered me a second year at just $28.01 right now! This is currently the best offer we could find.  You can order up to 1 years at this price! Just enter coupon code THRIFTYNWMOM. 
You can find many other magazine subscription deals through Discount Mags when you use our promo code THRIFTYNWMOM. They offer daily subscription deals, and you get 20% off most titles with this code as well.
Surprisingly, another great deal we could find on People Magazine was on Ebay here! It is just $30 right now (only a few left though) as well as here too for around $30 for 52 issues.
Magazine Bargain Club offers People Magazine Subscriptions for just $37.04 for the full year, with our promo code THRIFTY5 (this gives you an extra 5% off the magazine subscription rate) on your People

subscription

!
You can also use promo code THRIFTY10 to get 10% off any any order over $40, in case you see other magazine titles you are interested in at Magazine Bargain Club!!
Here's more information about the People magazine offer:
America's Most Popular Magazine. Defining celebrity, driving conversation and inspiring action. We're America's trusted connection to the people you want to know and the moments that shape their lives.
Includes our Auto Renewal Service.
Since 1974 People Magazine has been America's no. 1 weekly source for the very best in celebrity and popular culture. Its focus on people—the famous and infamous, the most celebrated and the everyday—connects its readers to the news they crave and the stories they care about.
Fascinating People
From George Clooney to Kate Middleton, People chronicles the extraordinary and the ordinary in the lives of your favorite actors, musicians, and notable figures (yes, the Kardashians, too). And peppered throughout the hottest happenings in the celebrity world are iconic features like the Sexiest Man Alive and 100 Most Beautiful People.
Exclusive Stories
While you're getting the scoop on the latest celebrity style, fashionable couples, and royal scandals, take a break to read in-depth exclusives that give you the lowdown on what's really happening behind the curtain. People's long history of trustworthy reporting means that celebrities open up to People like they do with no other publication, so you can read the stories that don't appear anywhere else.
The Best in Celebrity Photos
All of this come along with the newest celebrity photos, from candid pics of starlets' Starbuck runs to red-carpet shots at the latest star-studded premieres. This means you can lust over the clothes and lifestyle and still feel better when you catch a peek of what your favorite celebs really look like first thing in the morning.
If you find another magazine you like at Discount Mags as well, use the coupon code: THRIFTYNWMOM & you should get 20% off the order price (this may not apply to all magazines, but it does work for most of them)
Save
Save
Save