WildLanterns at the Woodland Park Zoo – What You Need To Know Before Visiting!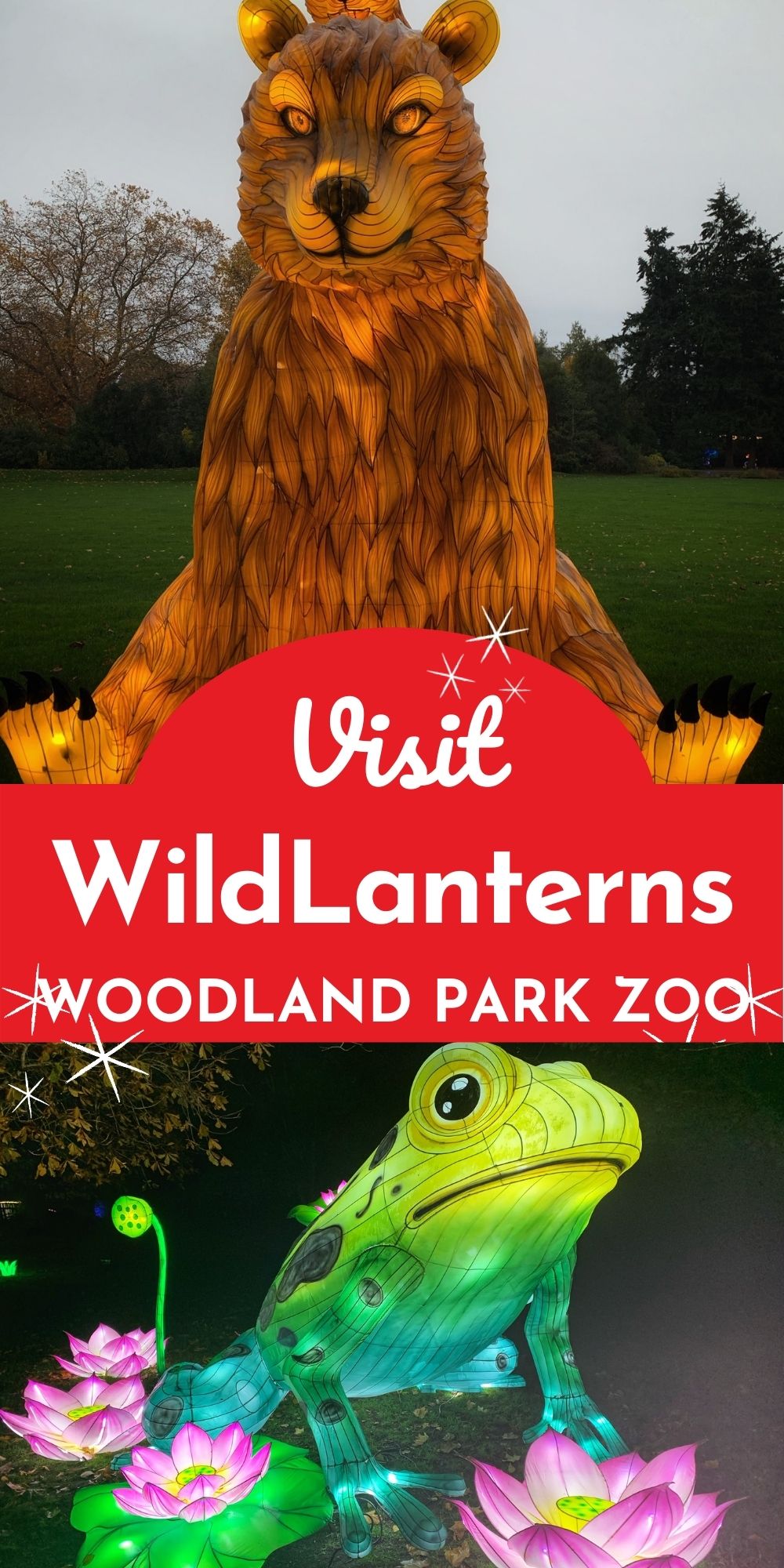 WildLanterns at the Woodland Park Zoo – What You Need To Know Before Visiting!
Have you heard of the new evening event coming to the Woodland Park Zoo this year? It is WildLanterns event, and we were able to preview it last night, to get some insights to share with those of you interested in attending. It opens tonight for everyone, and I love that it is an evening light display event – but different from so many of the Christmas light events we have seen in the past. This is a fun new take on animals and lights, and it makes for some beautiful displays. Plus, just walking in the zoo at night is a cool experience all on its own. If you are thinking of attending this year, here are some things you will need to know.
What to Expect at WildLanterns
Make sure to dress warm. The event will run rain or shine, so you will want to be prepared to enjoy the evening once you have booked your tickets. It was windy (and a light rain) during our visit, but we still enjoyed it. Many of the pathways have some tree covering, so it is not all out in the open.
Is is set up with a few main themed areas, including: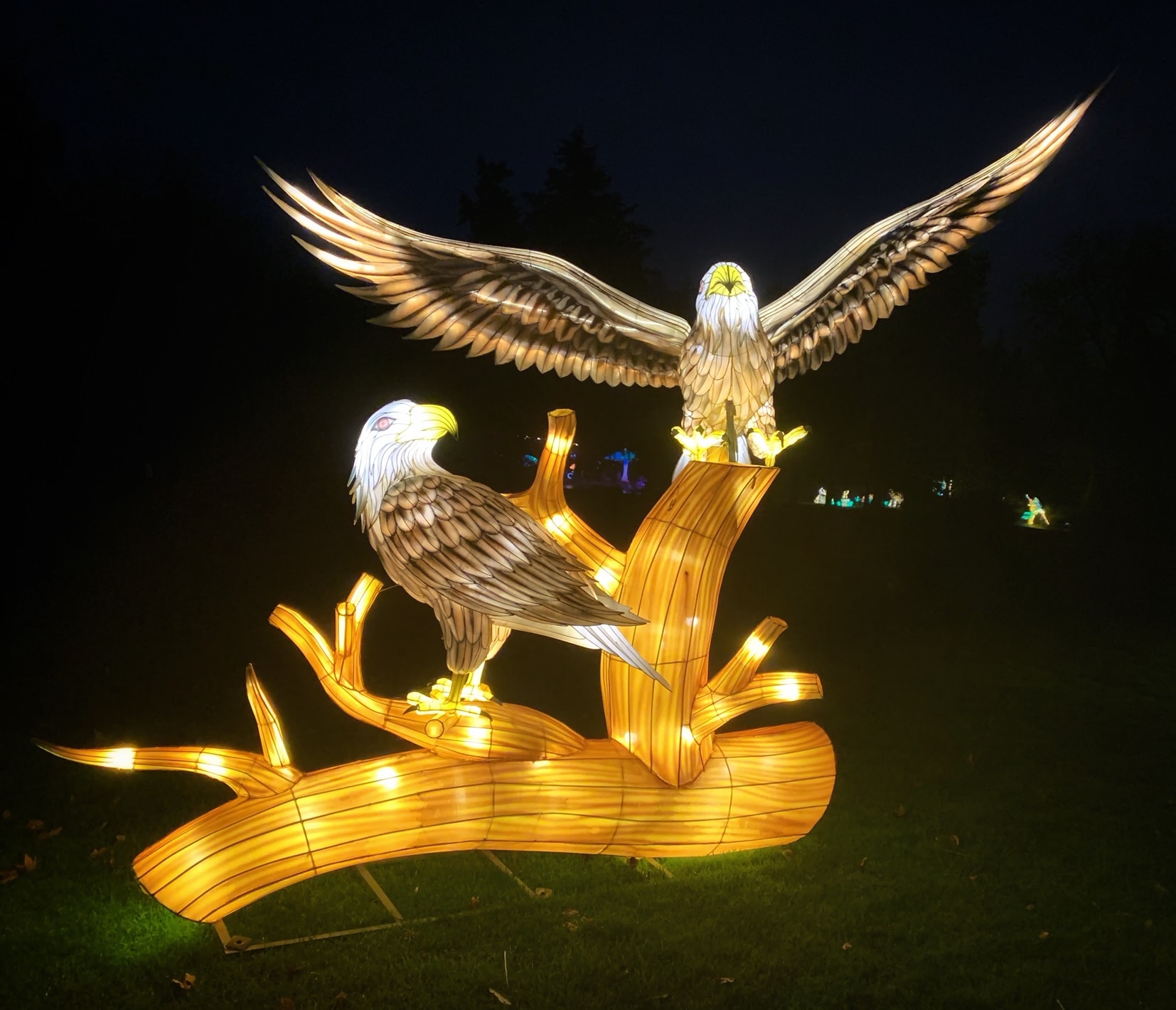 Northwest exhibit – with animals you would expect to see throughout the Northwest, including a giant bear and his cubs that is a standout!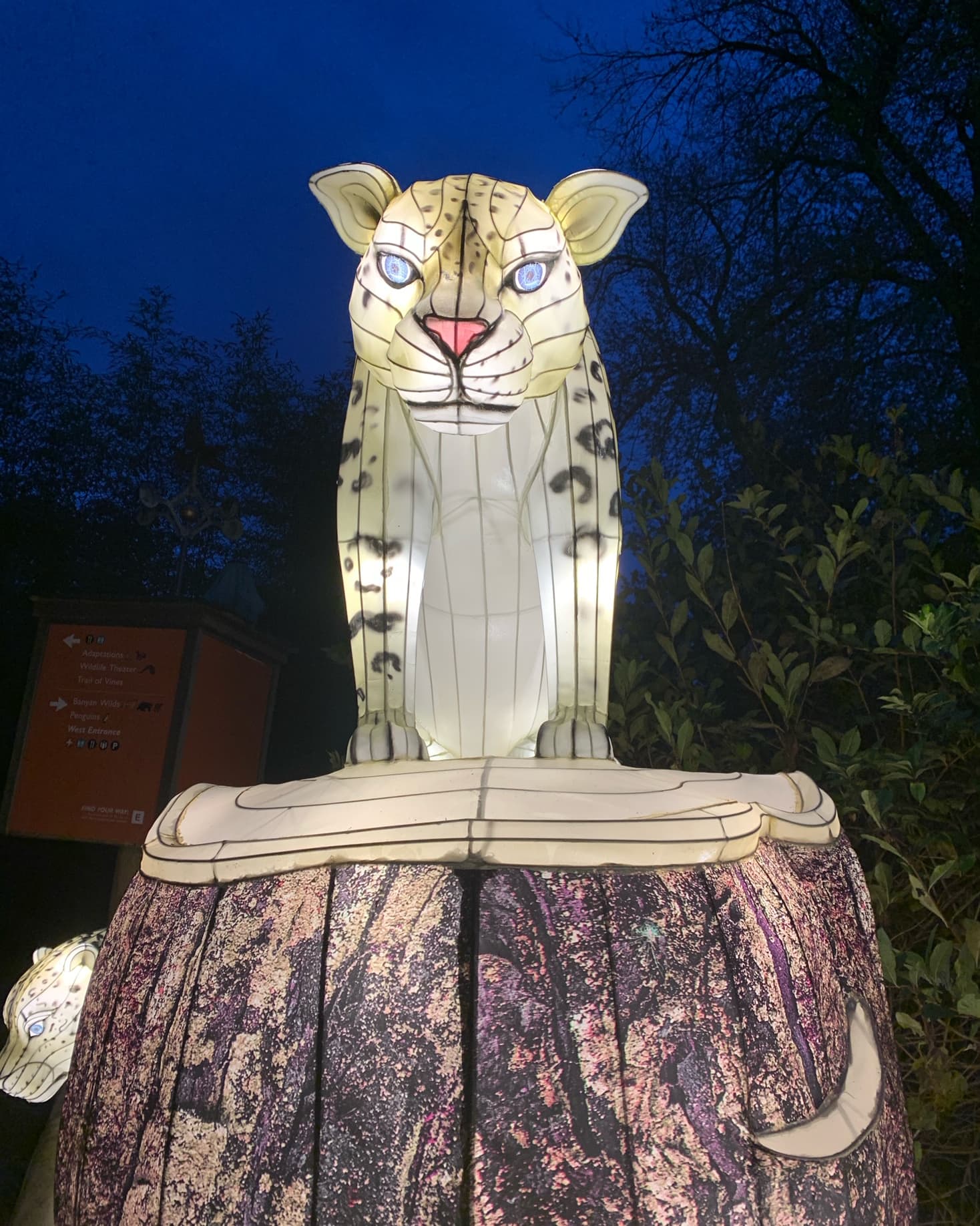 Jungle Lights – where you can find the animals of the jungle like snow leapords (one of my favorites), Gorillas and Tigers and more!
SeaMazium exhibit – this is your under the sea lanterns, with whales, a GIANT Octopus and much more.
and the African Savanna with towering giraffes, brighly lit zebras, hippos, elephants and much more.
In addition to these main themed areas, there are also a few interactive areas for kids to play.
Interactive Exhibits for Kids – 
There are a couple of spots where the kids can play, and get up and close to the displays. These spots are designated as the T-Mobile Interactive Areas on the map here. Kids (and adults) can dance on a musical piano board, or jump on lights that change color, take selfies with huge wings, run through bubbles under a giant mushroom and more.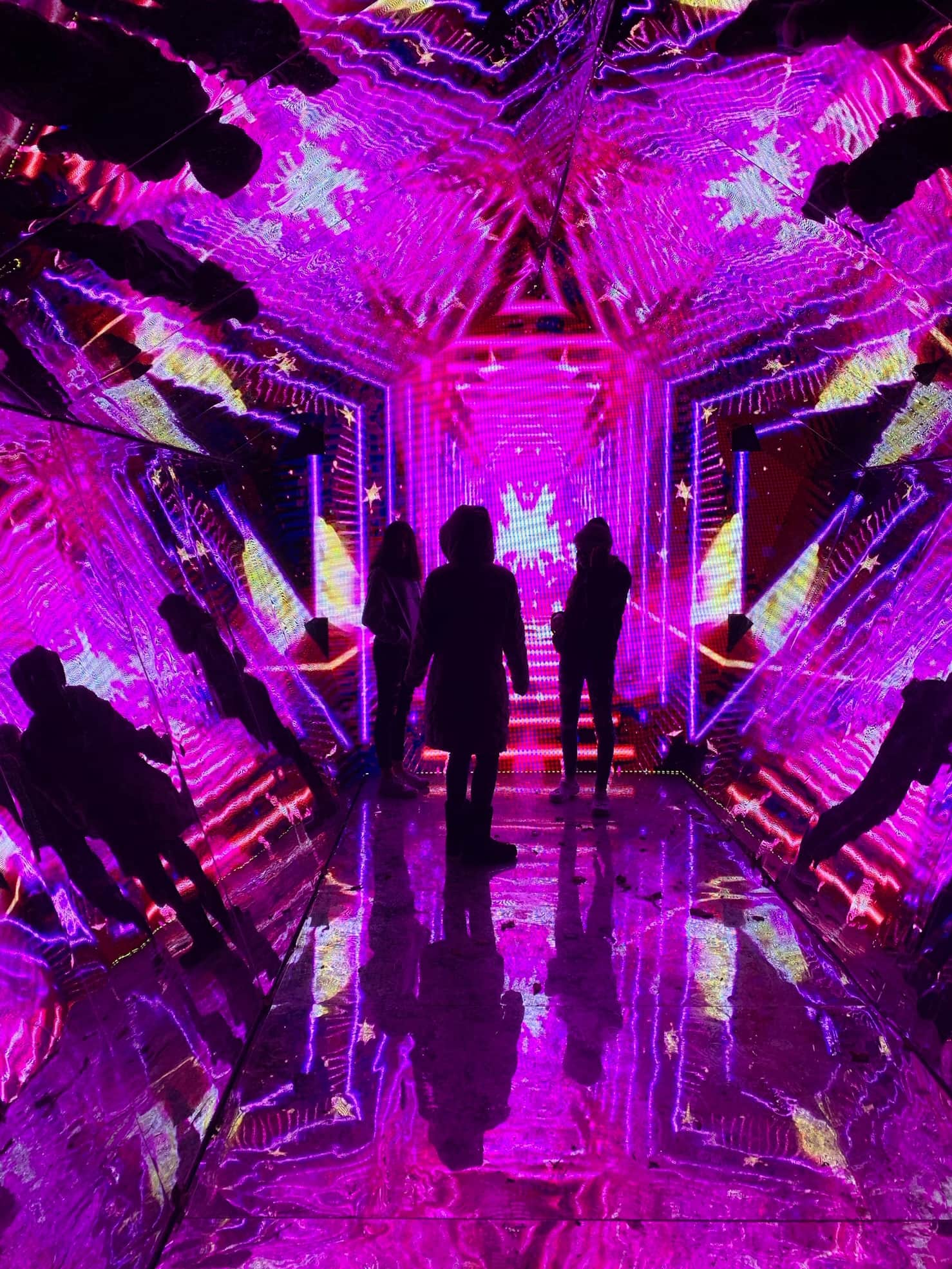 My kids enjoyed a quick dance party break during our visit – a highlight for them!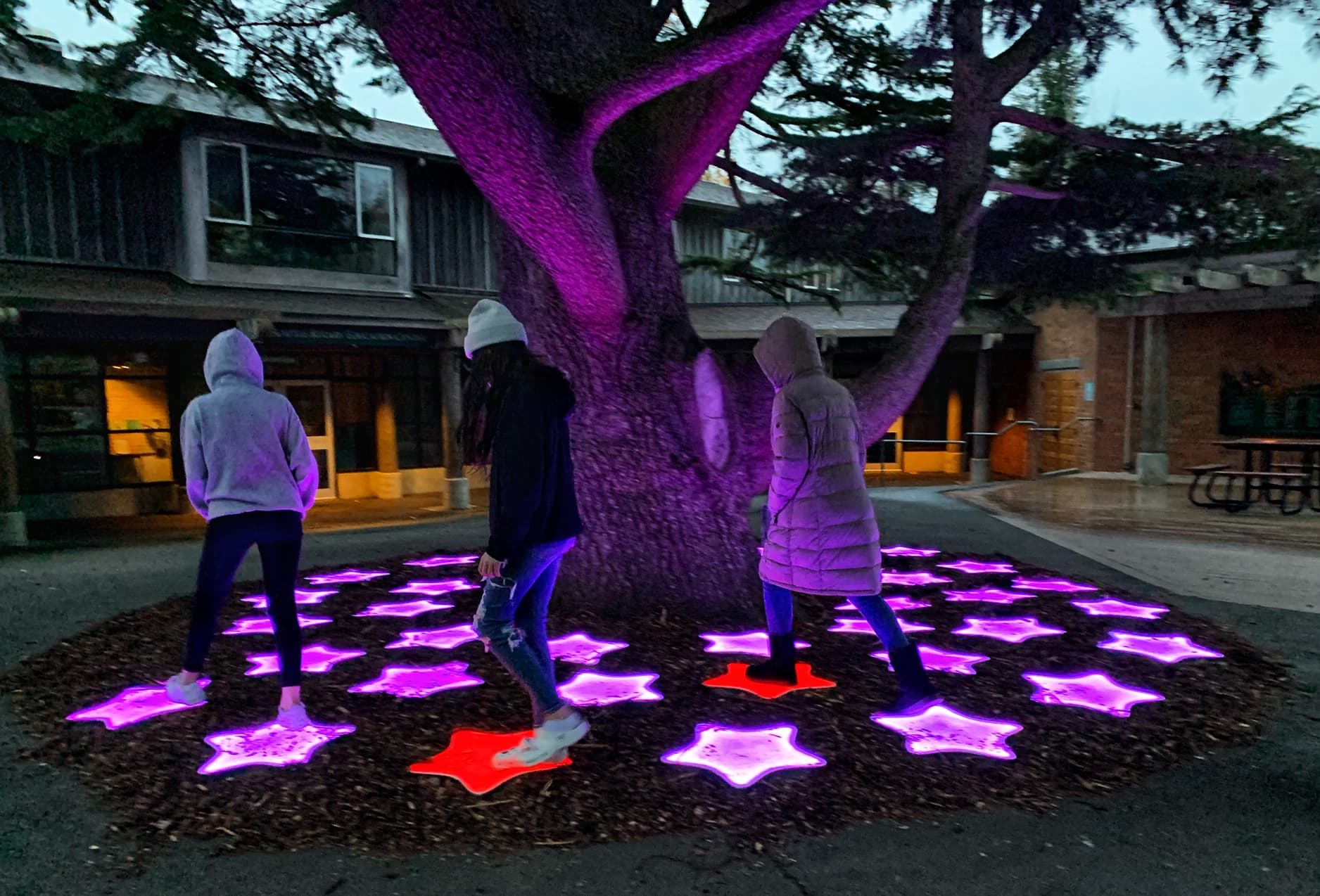 And tried to catch the changing colored stars under this tree (almost like a video game)!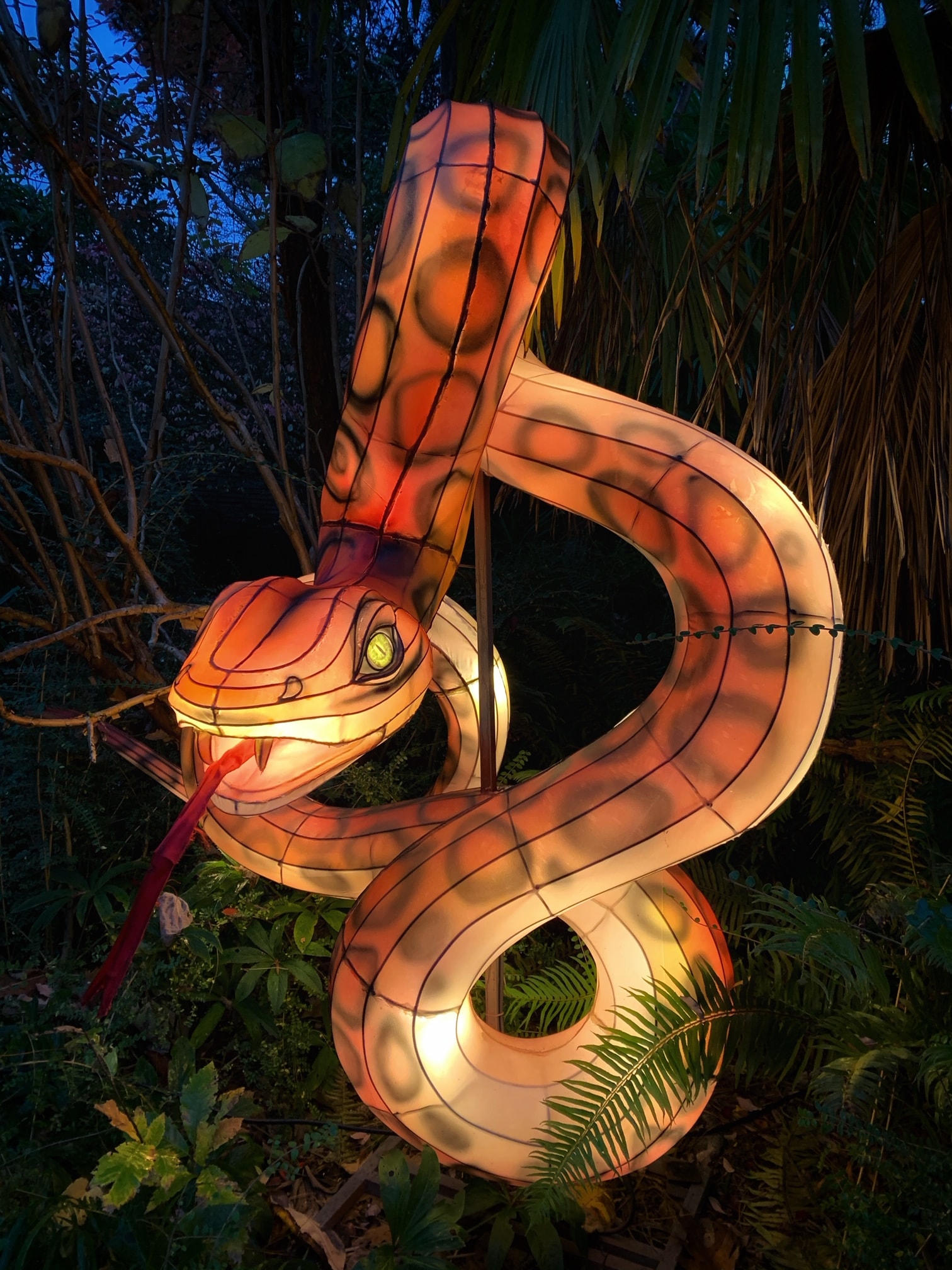 Will I see Live Animals Too?
Most of the animal exhibits and paths are closed off for the WildLanterns event, so I would not expect to see many of the zoo animals. We did run into a few bird exhibits, but we visited during a preview event, so it is possible that even those will be closed off.
If you were hoping to head to the zoo for the day, and then take in the WildLanterns at night, that won't work out either. This is a special event, so not only does it require the special event ticket purchase, but the zoo will be closing at 3pm and the event does not open until 4pm, so you will be required to leave the zoo during that time while they prepare for the WildLanterns event and get lights turned on, etc.
Hours & Dates of Event:
WildLanterns runs from today (November 13) through January 17, 2021.
They are closed Mondays, as well as November 26, December 24 and 25.
The hours for open days are from 4:00 p.m. to 8:30 p.m.
Tickets are on sale now, and you can reserve them here.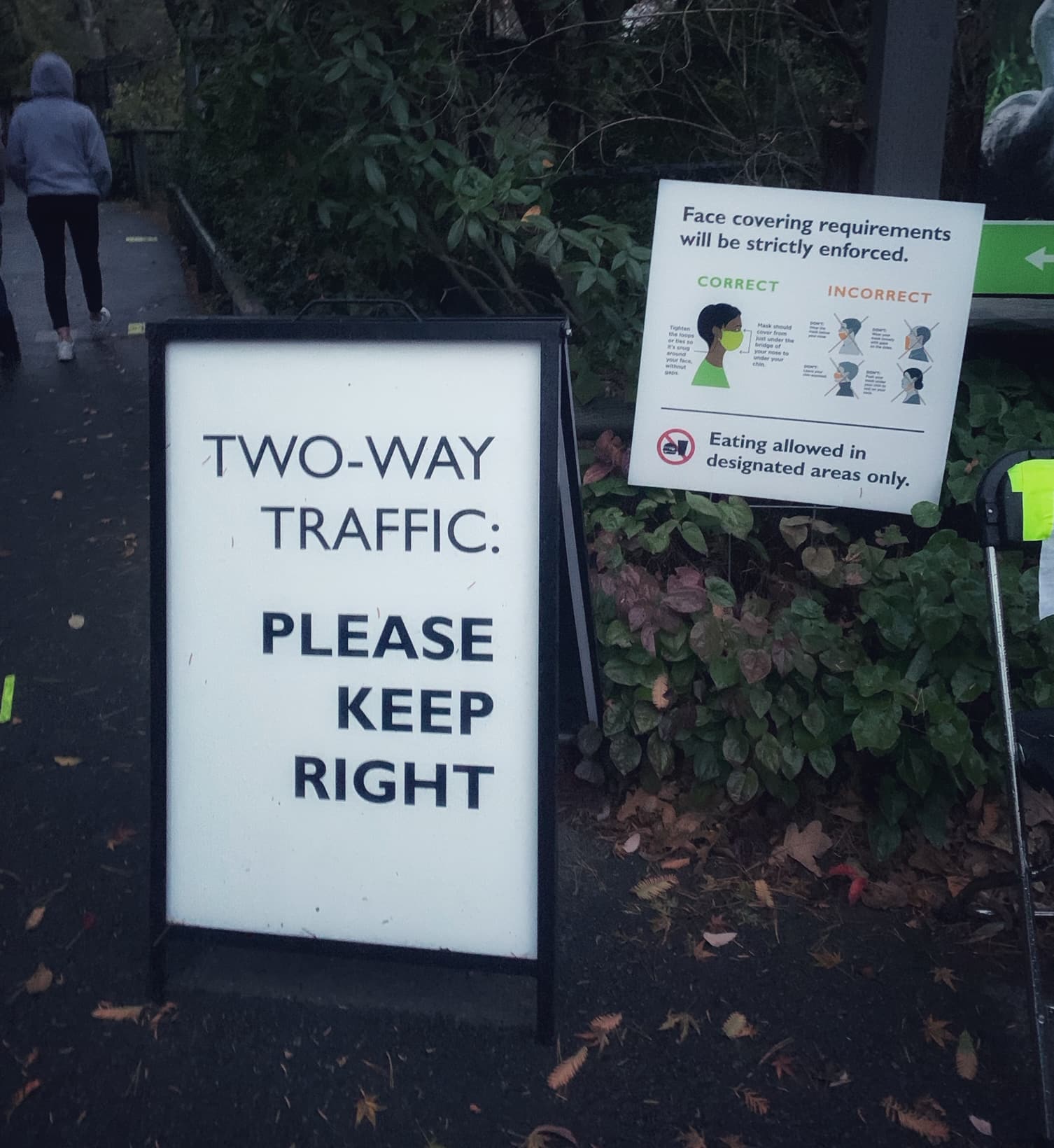 2020 Precautions/ Requirements:
The most important thing to know is that you will need to reserve your tickets online, with a specific date that you will visit, so they can maintain limit requirements in terms of the number of people in the park.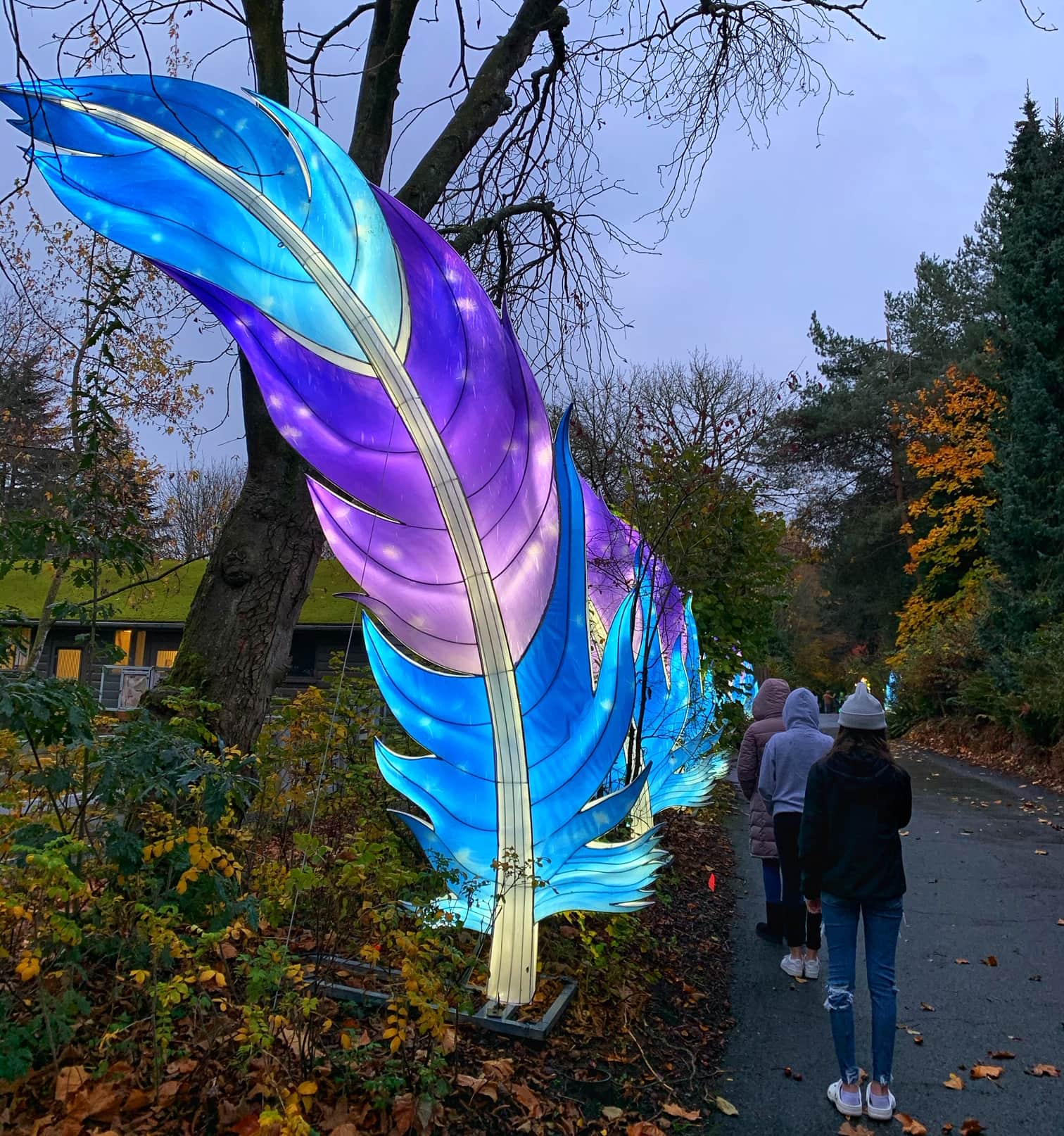 Pathways are set up to encourage social distancing, and masks are required for everyone 5 years and older.
Pathways are also well lit for the most part. We did the entire event with no additional lighting, and there was plenty of space for strollers or wheelchairs too.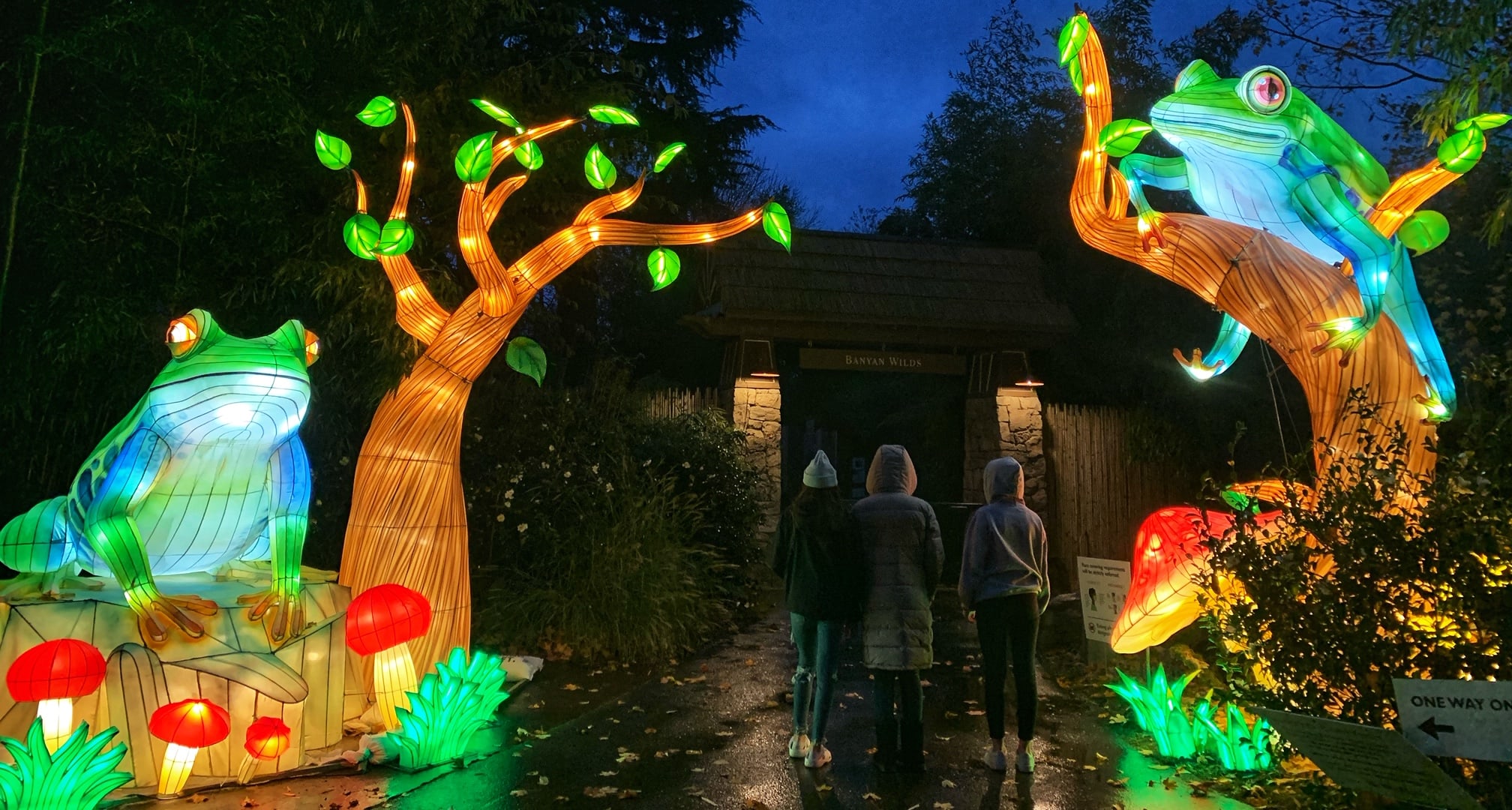 Facilities are open, but will be limited. You will be able to find areas to use the restrooms, and there were also areas that we found hand sanitizers set up, so all of that should be available during your visit.
How Much Does WildLanterns Cost?
General Ticket Admission Prices for 2020:
Adult:  $28.95
Child:  $23.95 (3 to 12 years old)
Toddlers ages 2 and under are free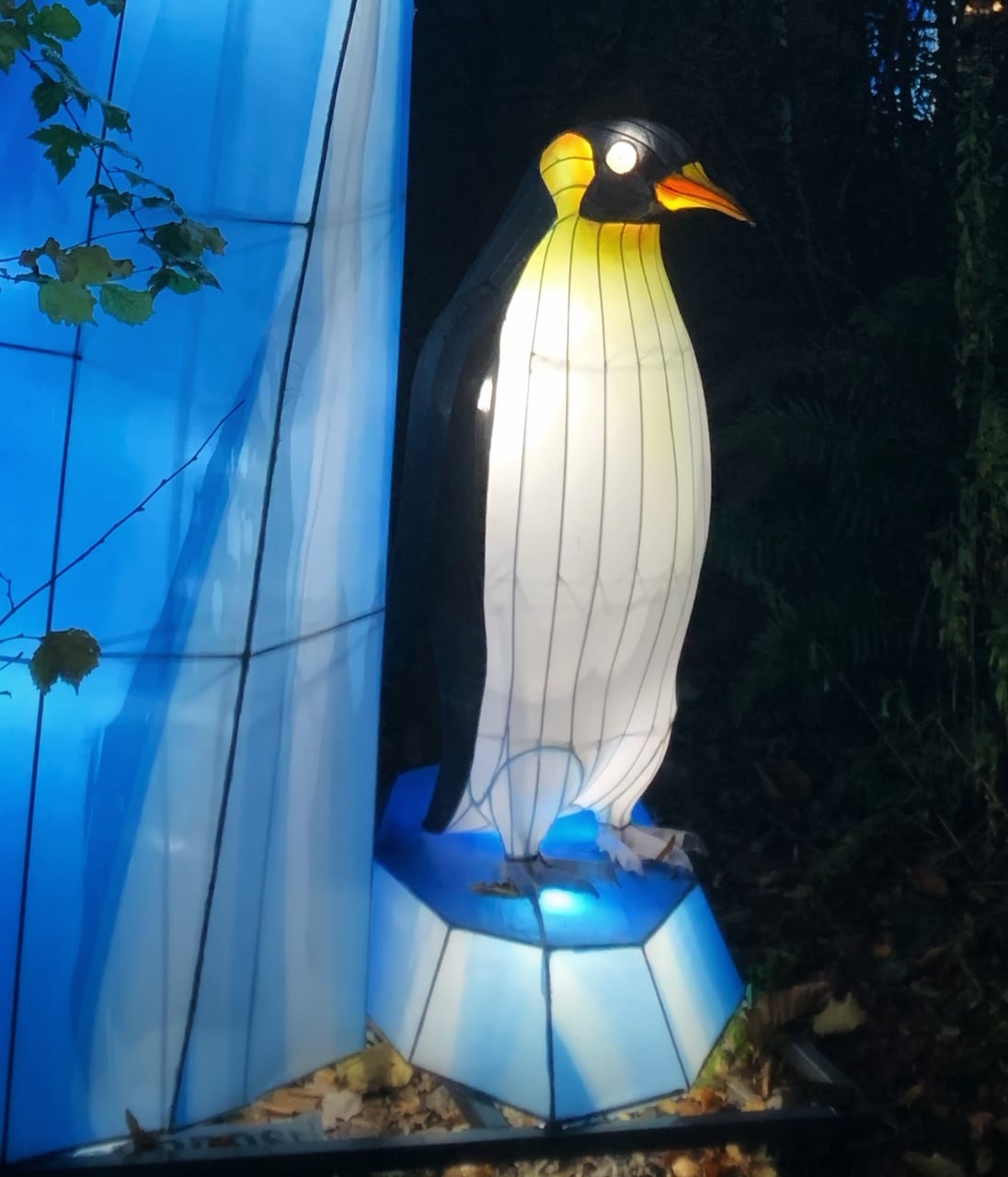 Parking at the Zoo
Parking is $4 per car (and parking discounts do not apply to special events) in any of the zoo parking lots.
Entry to the event is only open at the West Entrance (this is not the main entrance that most are use to entering the zoo at). This is the entrance on Phinney Ave. N. between N. 55th and N. 56th St.. Look for parking lots Otter and Penguin, as the two that will be right in front of this entrance.
You could find street parking nearby for free, but I am not sure that is worth it, walking in the dark (it would be a bit of a walk too).
WildLanterns Discounts Available
This is a fundraiser, so there are not many of the usual discounts available for this event. Season pass holders can get 20% off.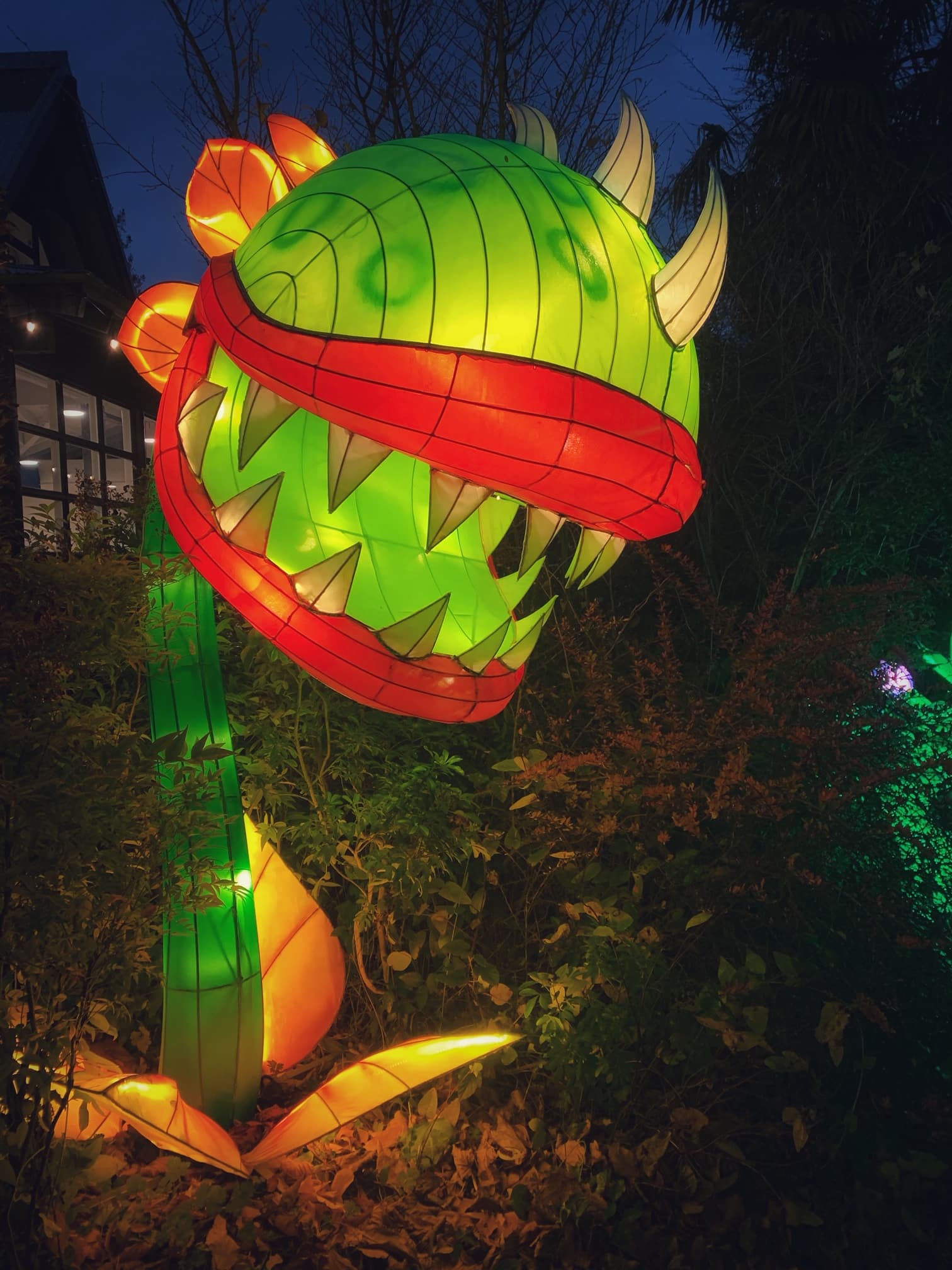 Where to Eat
There are a few spots on site, where you will be able to get a bite to eat. These include:
A pizza trailer on the North Meadow
The Gather and Graze where covered seating will be provided
Food kiosks will also be dispersed throughout the pathways
The inside of the Rain Forest Food Pavilion will be closed.
Also, you can bring in your own food and drink if you prefer, and eat in designated eating areas.
Or if you prefer to eat before or after the event at a nearby restaurant, you can show your ticket or zoo membership card and get a 10% discount at these spots:
Ada's
Modern Japanese Cuisine
The Park Public House
The Whit's End
Windy City Pie and Zeeks Pizza
Now that you know what to expect, it is time to grab those tickets and plan a special night of family memory making this holiday season.