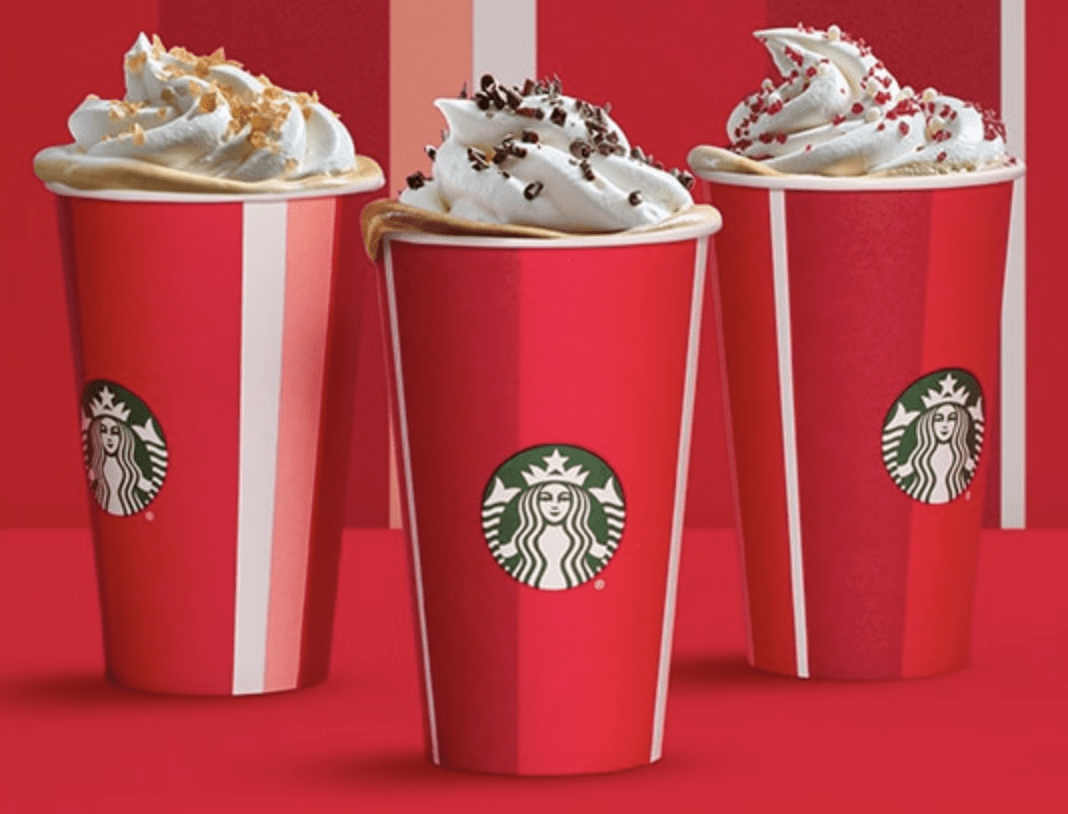 Starbucks Happy Hour – $3 Grande Holiday Drinks
Starbucks is now offering special Happy Hour events, where they have expanded them to include more drinks (beyond just the Frappucinos) and offer them at different times throughout the year. Now, however, you have to sign up on their Happy Hour page to get email notices, or install their app to get your notification there. If you are already a Starbucks Rewards member, then you should automatically get these notifications (no need to do more).  You will need to add the offer to your Starbucks Rewards account, and then show to them at the counter. There is a limit of one redemption per person.
They are offering a Happy Hour this Thursday December 20, 2018 after 3pm with any Grande Holiday drink for just $3!  You can choose hot, iced, blended or a creme version for select holiday flavors. I have also been able to use these Happy Hours for Hot cocoa for my kids, as long as you choose one of the holiday flavors like Peppermint. This offer does exclude brewed coffee, ready to drink beverags & Starbucks Reserve beverages & is a one-time use only.
You Might Also Be Interested In:
Starbucks Hot Chocolate Copycat Recipe – Quick & Easy to Make at Home for a Fraction of the Cost!
Homemade Espresso Drinks (Lattes, etc) – No Fancy Machine Needed!
DIY: Iced Coffee & Homemade Syrups