Amazon Book Sale
Amazon is having another big book sale! I found some great books for summer learning or fun, as well as great gift ideas to put away for birthday gifts or even set aside for Christmas gifts.
Here are just a few books we found on great sales:
Cookbook: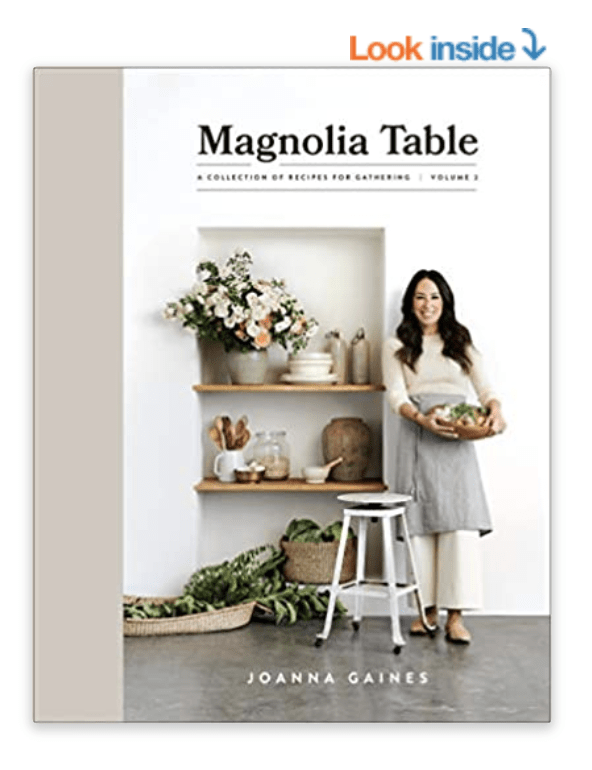 Magnolia Table, Volume 2: A Collection of Recipes for Gathering – the newest cookbook by Joanna Gaines on sale for the best price!
Activity Books: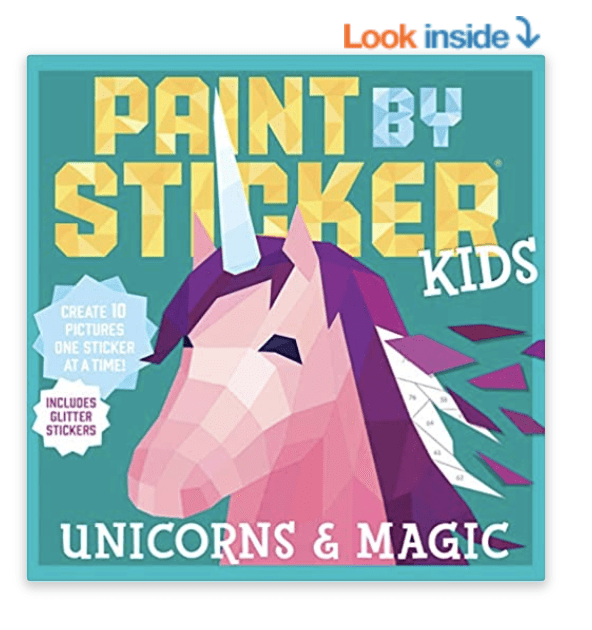 Paint by Sticker:Unicorn – This is on sale for the best price it's been! This is a fun sticker book & it's more in-depth that older kids might like this too. My daughter enjoyed this over the spring.
Includes everything you need to create ten sticker paintings on study card stock. Plus, all the pages are perforated—making it easy to tear out each finished work to frame and share!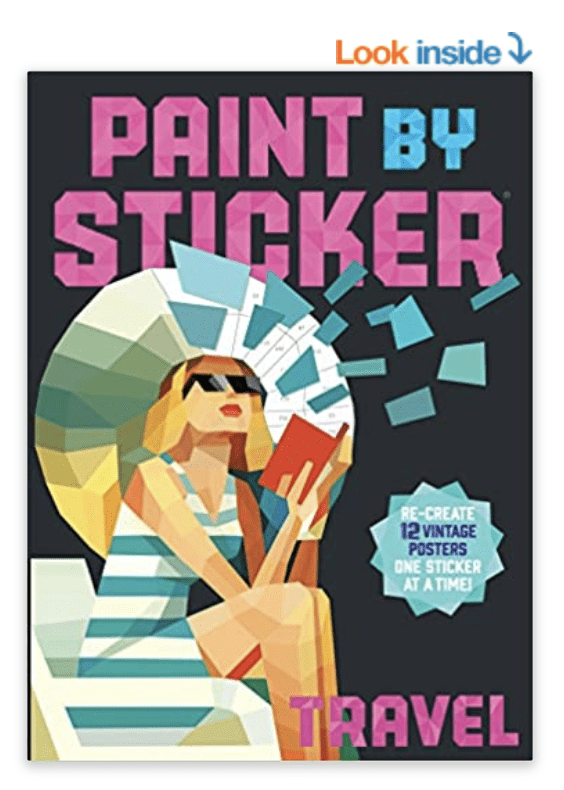 Paint by Sticker: Travel – this is on sale 50% off! This looks like the equivalent of coloring books for adults, but a sticker book that is very detailed. It would be great for teens who are movie buffs too
Paint by Sticker: Travel celebrates a time when elegant posters, in an Art Deco style, beckoned visitors to faraway romantic places—from Venice, with its canals and gondolas, to Cairo, gateway to the pyramids—all through the absorbing activity of painting by sticker.
Paint by Sticker is a compelling new activity for crafters and artists, doodlers and coloring book enthusiasts of all ages. As in paint-by-number, each template is divided into dozens of spaces, each with a number that corresponds to a particular sticker. Find the sticker, peel it, place it. And then the next, and the next, and the next, until your "poster" comes to life.
Paint by Sticker: Travel includes everything you need to create twelve vibrant, nostalgic travel posters—the stickers, the templates, the intuitive directions. The works include Moscow, home of St. Basil's Cathedral and its candy-colored onion domes. India and the Taj Mahal, crown jewel in a world of fascinating destinations. Bermuda. Monaco. Japan and its cherry blossoms and pagodas.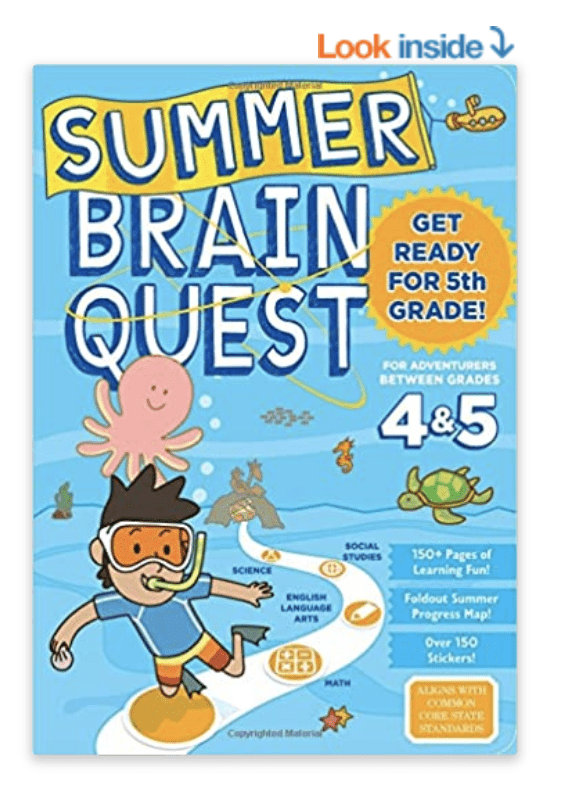 Summer Brain Quest Workbooks – this is over 60% off!
Stop summer slide! Stay summer smart! For kids who just finished 2nd grade, this Common Core–aligned workbook will get you back-to-school ready for 3rd grade, with hundreds of fun activities, exercises, and games.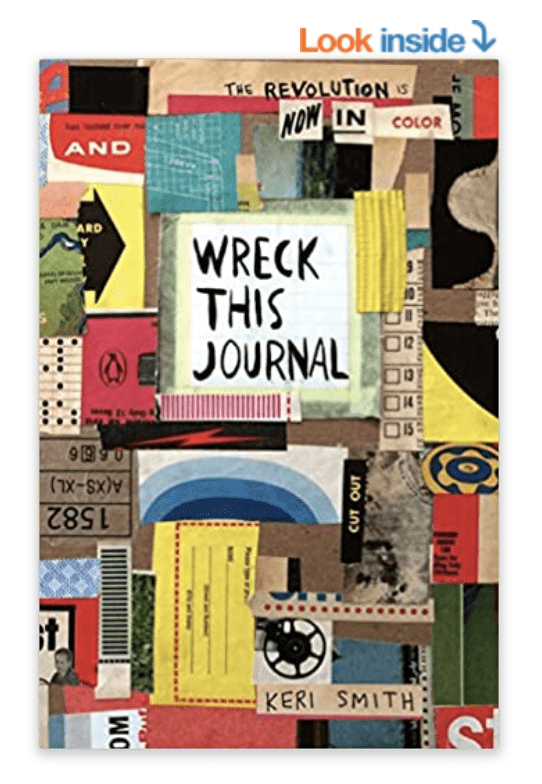 Wreck This Journal: Now in Color
Welcome to an all new-edition of Wreck This Journal, now in spectacular full color! Inside, you'll find prompts for painting, shredding, transforming, and unleashing your creativity. With a mix of new, altered, and favorite prompts, Wreck This Journal: Now in Color invites you to wreck with color: mixing colors to make mud, letting chance dictate your color choice, weaving with brightly colored strips of paper, and more.
Books:
Because of Winn Dixie – this is on sale for more than 50% off – such a great price for this book!
One summer's day, ten-year-old India Opal Buloni goes down to the local supermarket for some groceries – and comes home with a dog. But Winn-Dixie is no ordinary dog. It's because of Winn-Dixie that Opal begins to make friends. And it's because of Winn-Dixie that she finally dares to ask her father about her mother, who left when Opal was three. In fact, as Opal admits, just about everything that happens that summer is because of Winn-Dixie. Featuring a new cover illustration by E. B. Lewis.
Hogwarts Library – on sale for best price it's been!
Three classic volumes from J.K. Rowling's Wizarding World, now in a beautifully redesigned boxed set! Inside readers will find books treasured by users of the great library at Hogwarts School for Witchcraft and Wizardry: Fantastic Beasts and Where to Find Them, Newt Scamander's master work on magical creatures; Quidditch Through the Ages, a comprehensive history of the game and its rules; and The Tales of Beedle the Bard, with an introduction and illustrations by J.K. Rowling and extensive commentary by Albus Dumbledore. This boxed set is an essential addition to the collection of any Harry Potter fan, and a beautiful gift to cherish.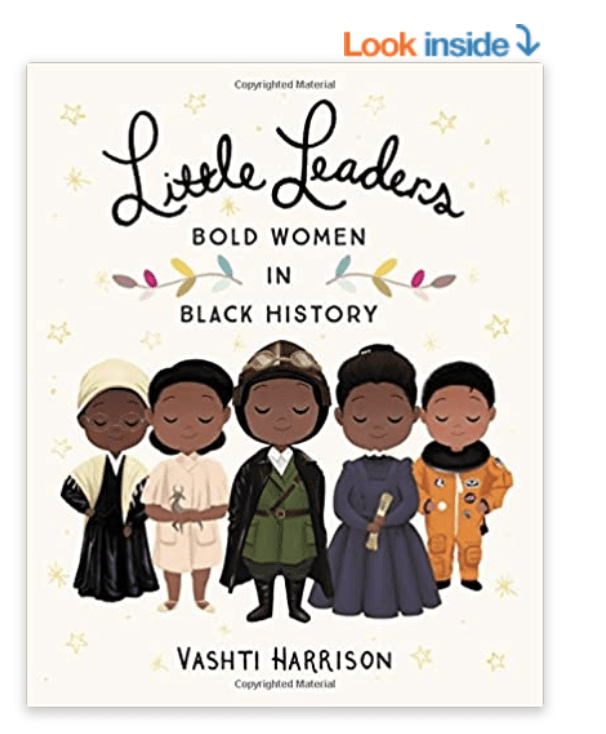 Little Leaders: Bold Women in Black History – this is another big price drop – almost half off! Looks like an awesome book with 5 stars out of 1400+ ratings
An important book for all ages, Little Leaders educates and inspires as it relates true stories of forty trailblazing black women in American history. Illuminating text paired with irresistible illustrations bring to life both iconic and lesser-known female figures of Black history such as abolitionist Sojourner Truth, pilot Bessie Coleman, chemist Alice Ball, politician Shirley Chisholm, mathematician Katherine Johnson, poet Maya Angelou, and filmmaker Julie Dash.
Among these biographies, readers will find heroes, role models, and everyday women who did extraordinary things – bold women whose actions and beliefs contributed to making the world better for generations of girls and women to come. Whether they were putting pen to paper, soaring through the air or speaking up for the rights of others, the women profiled in these pages were all taking a stand against a world that didn't always accept them.
Create your own magic and conjure up these adorable figures of "the boy who lived" and his friends. All the spells you need to make amigurumi dolls of Harry Potter and Dobby are included: yarn, stuffing, needle and thread, safety eye beads, and the special magic wand crochet hook! A 76-page instruction book gives step-by-step directions to make ten more magical models, and the full-color photos will ensure your projects turn out completely enchanting.
*Remember that Amazon prices are subject to change at any time. Make sure the price is current before you purchase the item. 
More Ways to Save at Amazon:
Find more Amazon deals on Thrifty NW Mom
Sign up for Amazon Prime to get FREE 2 day shipping on most items,  select free Amazon Instant Videos and select free kindle books once a month from the Kindle Owners Lending Library & more.
Sign up for Amazon Family to get FREE 2 day shipping, 20% off diapers & wipes, and more!