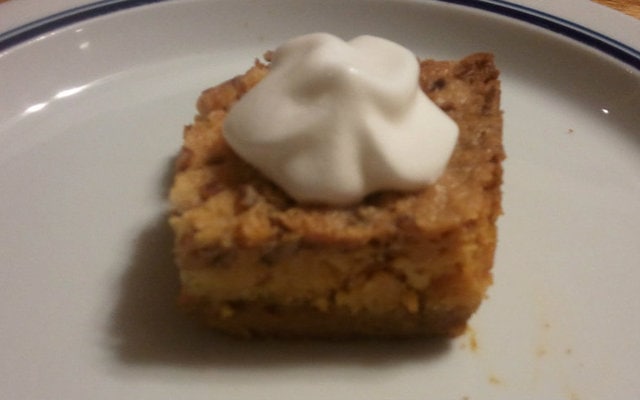 Pumpkin Surprise
I don't know about you but one of my favorite parts of the fall season are all the yummy pumpkin dishes! And this is one of our favorites that I got from my sweet neighbor Marcia a number of years ago. It's called Pumpkin Surprise! It's so easy to make & it's a great dish to make with kids as it's so easy & they love to be involved in putting it together. Be warned, though – it's very sweet! But it's so good when it's warm out of the oven with vanilla ice cream or cold whipped cream! Yum!
Pumpkin Surprise: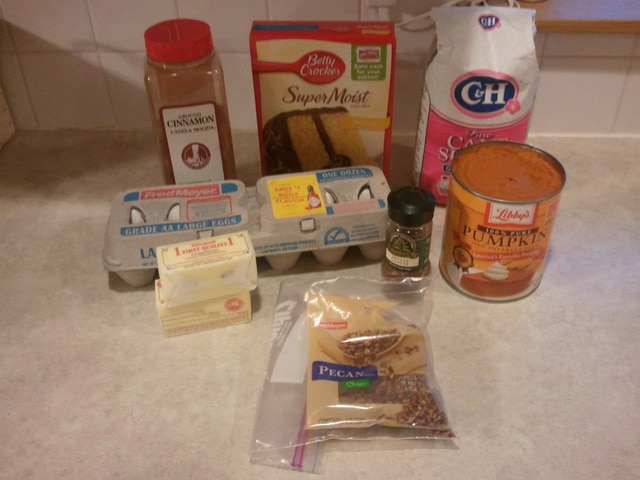 Ingredients:
4 eggs, slightly beaten
1 large can of pumpkin
1 1/2 cup of sugar
2 tsp cinnamon
1 tsp cloves
1 box yellow cake mix (no pudding)
1 cup chopped pecans
2 sticks of butter (melted)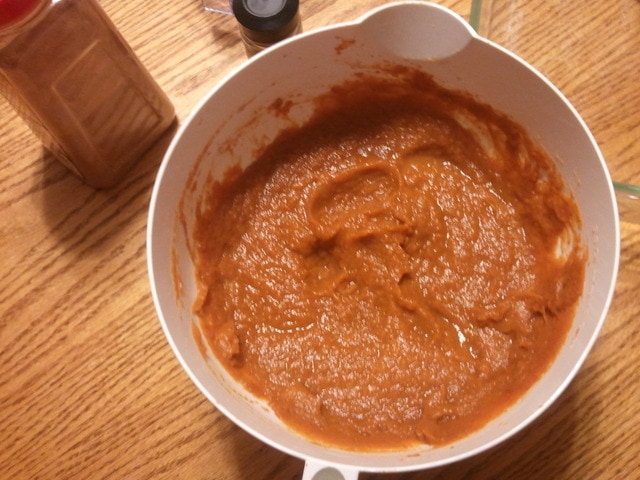 First 5 ingredients mixed together 
Directions:
1. Heat oven to 325 degrees
2. Mix first 5 ingredients in order – eggs, then add pumpkin, then sugar, cinnamon & cloves
3. Pour into greased and floured 9″x13″ pan
4. Sprinkle yellow cake mix on top
5. Sprinkle nuts over cake mix.
6. Dribble melted butter over top
7. Bake in oven at 325 degrees for approximately 60 minutes (will vary with oven time) – may need longer depending on your oven (mine typically needs at least 5 minutes longer). You will know it's done when the knife you insert comes out clean.
8. Serve warm with vanilla ice cream or whipped cream!
My girls love to make desserts – here my older daughter is adding the cake mix on top!
What are your favorite fall desserts?