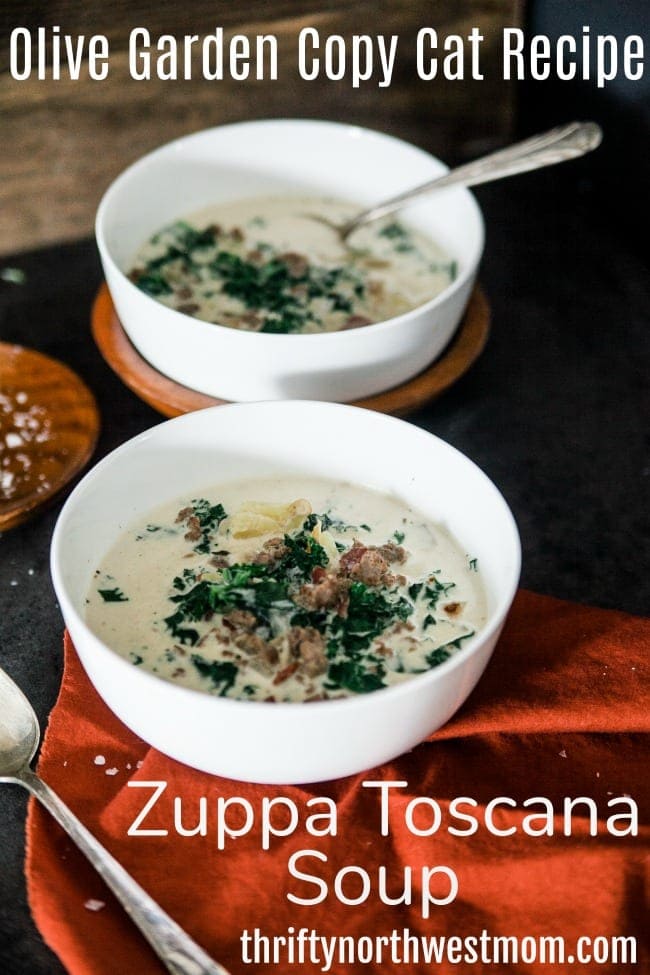 Olive Garden Zuppa Toscana Soup – Copycat Olive Garden Recipe
If you are in the mood for some good comfort food, then I have a great recipe for the Olive Garden Zuppa Toscana Soup for you. We love to hit Olive Garden for their soup, salad and breadstick special and both my husband and I are very partial to the Zuppa Toscana soup. So, we learned how to whip up a batch, Olive Garden style, in our own kitchen. Enjoy!
This is my husband's favorite soup and I make it for company often, and it's a big hit! It's one of my most requested recipes when we host get together's too. We have perfected this recipe to our family's tastes (you can alter it to yours), but I have included some of the things we do that make this soup even better then the Olive Garden version (in our opinion), as **hints** below in the recipe.
Here are my favorite tips to make this soup so rich:
Use organic yellow potatoes if you can (they are creamier then other potatoes in this soup – but all potatoes will work)
Use Heavy Whipping Cream (you can use half and half – but this takes it to another level of richness)
Coarsely ground pepper will give it a bit of a heat kick that my husband likes
Use an entire head of Kale. It might look like alot, but it adds a texture and flavor (and it's healthy) that we love!
Zuppa Toscana Soup Recipe:
(This is a creamy sausage and kale soup we fell in love with it at the Olive Garden, but this is my family's version).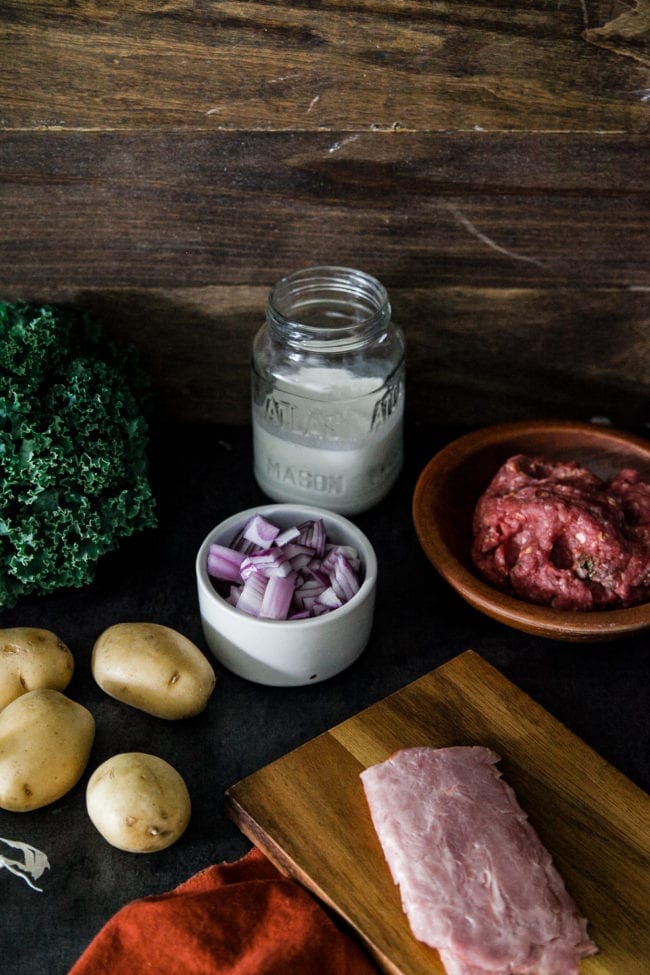 Ingredients:
1 (16 ounce) package sausage (I usually buy the store brand ground Italian sausage as it's often cheapest. Jimmy Dean's Sage flavor is a good one too).
2 potatoes, Chopped into bite size cubes ( I save time and leave the skins on, but you could peel them first too) ** hint – use the small yellow potatoes (they are creamier in this soup). They are also smaller, so double the amount you use. 
1 small yellow onion chopped
4- 6 slices bacon chopped ** hint – you can use prosciutto if you don't want to cook up bacon. You could also use Ham if you do not have bacon (although I prefer the bacon or prosciutto for sure).
3 cloves garlic minced (you can use less, we love garlic)
1 head kale – washed, dried, and chopped (about the same size pieces you would make a salad out of ) ** hint – if you go to Olive Garden, their soup does not have as much Kale as we put in ours. I always use an entire head of Kale, as we love what it adds to this soup
4 cups chicken stock (you can use canned or boullion, or homemade broth if you have that!)
2 cup heavy whipping cream ** hint – you can substitute milk or half and half if you prefer – but the heavy whipping cream adds a real richness to this soup that is wonderful!
Salt and pepper to taste (I prefer coarsely ground pepper for this soup – and it will add a bit of kick)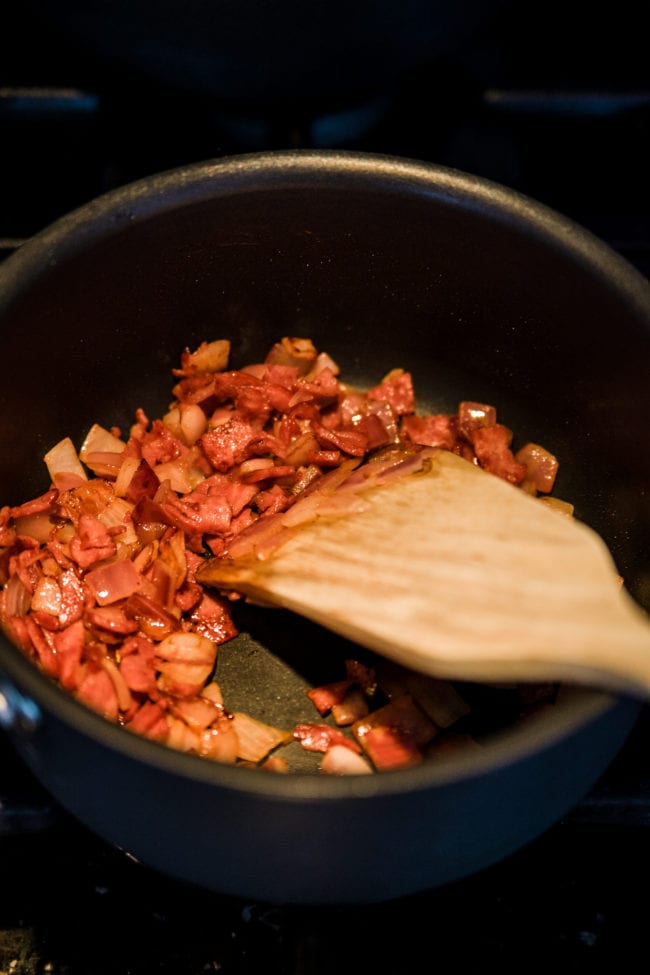 Directions:
Brown the sausage in a frying pan.  Add to a stock pot (soup pot) when cooked through.
Place onions and bacon pieces in a large saucepan and cook over medium heat until onions are almost clear. Cook bacon until cooked, but soft (not crumbly, but more like a ham consistency).  Add the onions and bacon to the sausage in stock pot.
Mince the garlic cloves and add to the stock pot.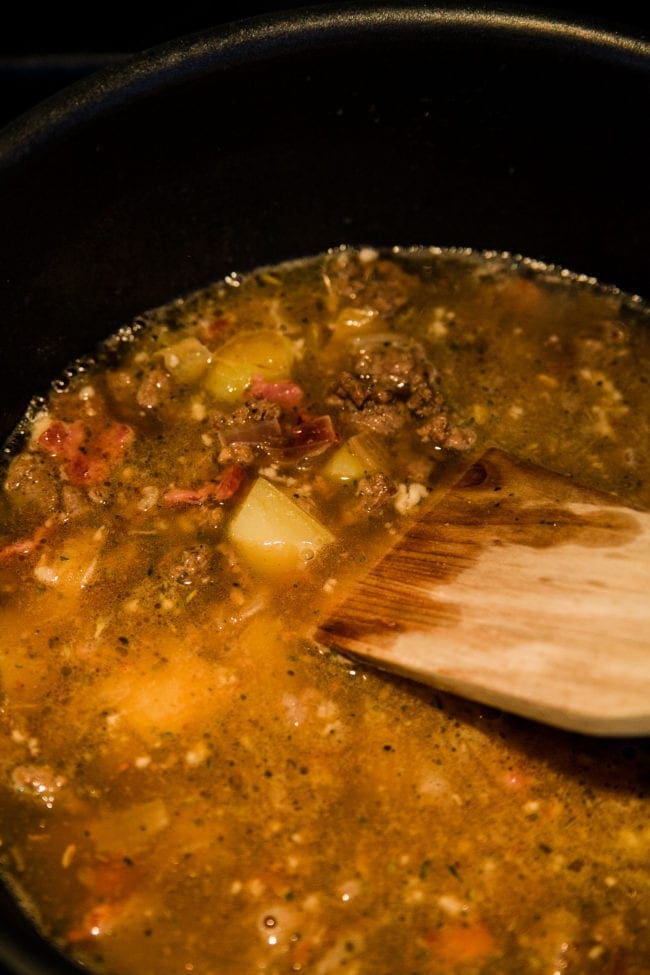 Add chicken soup base, and potatoes, simmer 25 minutes (or until potatoes are soft).
Add kale, and cream. Simmer 5 – 10 minutes and serve. (if you want to make the soup early, follow steps 1-4 and let pot simmer on the stove over a very low heat.  Do step 5 about 5 -10 minutes before you are ready to serve the soup).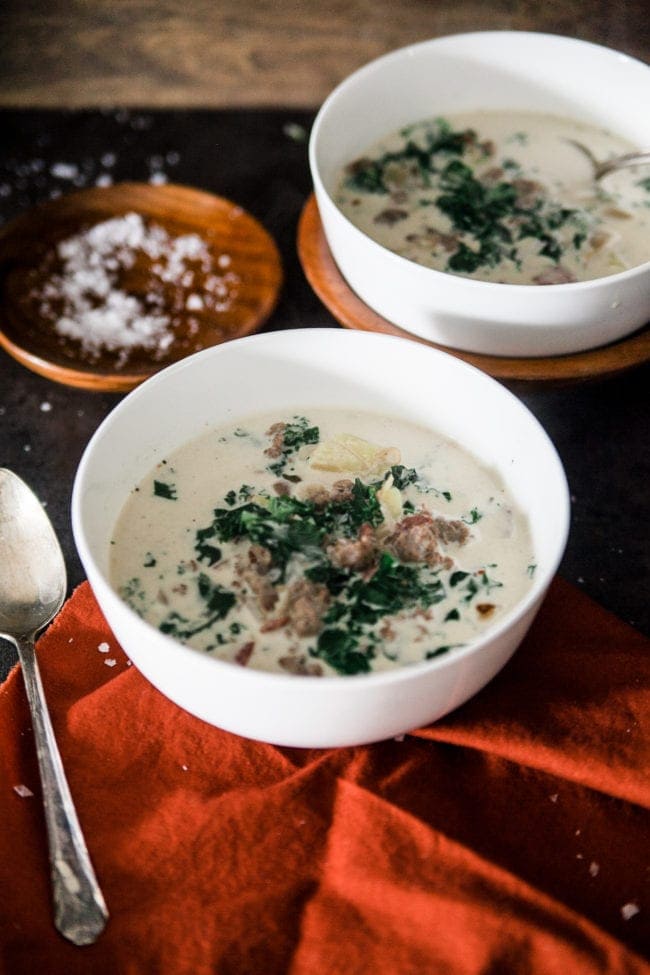 We serve this up with a salad and breadsticks.
Copycat Olive Garden breadsticks:
Here is my recipe for "homemade" breadsticks (in quotes because I cheat :)).
Ingredients:
Rhodes Texas Rolls (found in freezer section)
Johnnys Garlic Spread and Seasoning (this is the one with italian herbs in it)
Melted Butter or Olive Oil
Directions:
1) Thaw out the Rhodes Rolls (use as many as you want bread sticks for)
2) Once they are thawed pull gently into shape of breadsticks
3) Grease an 8 x 10 baking dish and add breadsticks
4) Cover with plastic wrap and let them rise for about an hour
5) Once risen, Baste the top with melted butter or olive oil (butter tastes more like Olive Gardens breadsticks, in my opinion)
6) Sprinkle the Johnnys Garlic and Italian seasoning on top
7) Bake at 350 for 15 minutes or until golden brown
There you have it, your own version of Olive Garden's soup, salad and breadsticks, served from the convenience of your kitchen!
More Copycat Recipes: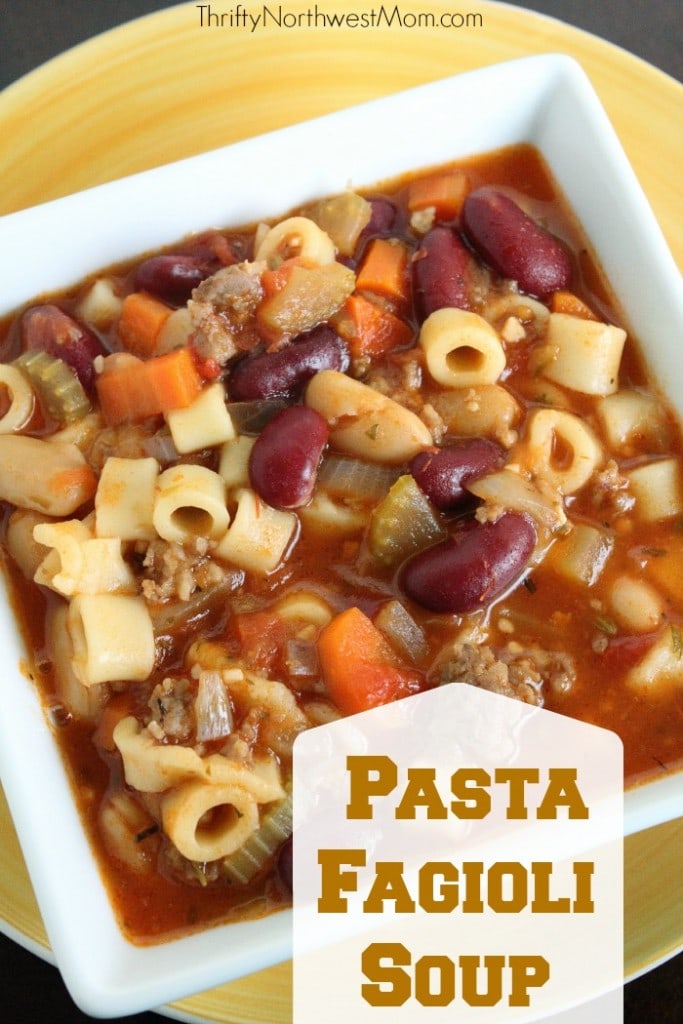 Olive Garden Copycat Pasta Fagioli Recipe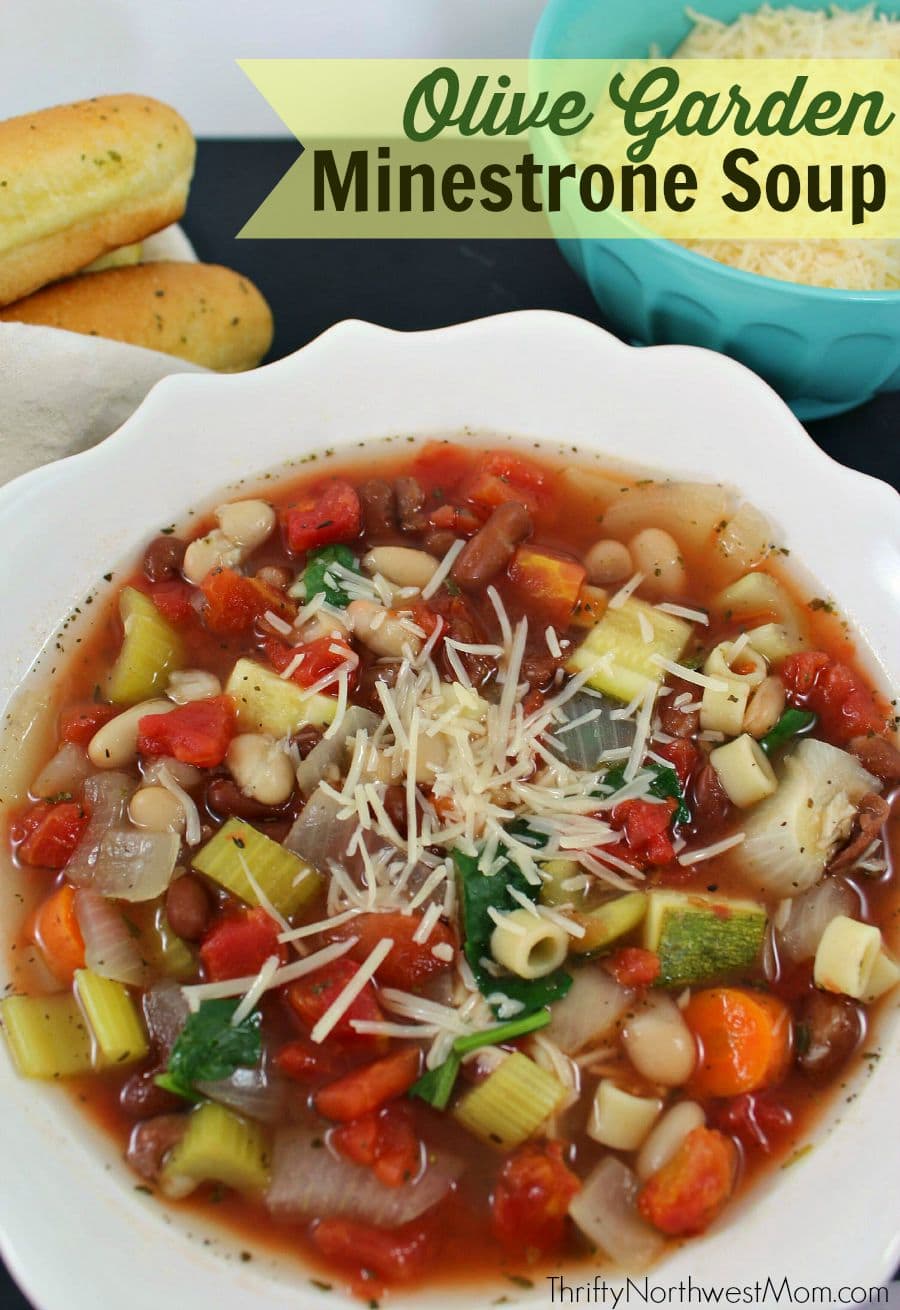 Olive Garden Copycat Minestrone Soup Recipe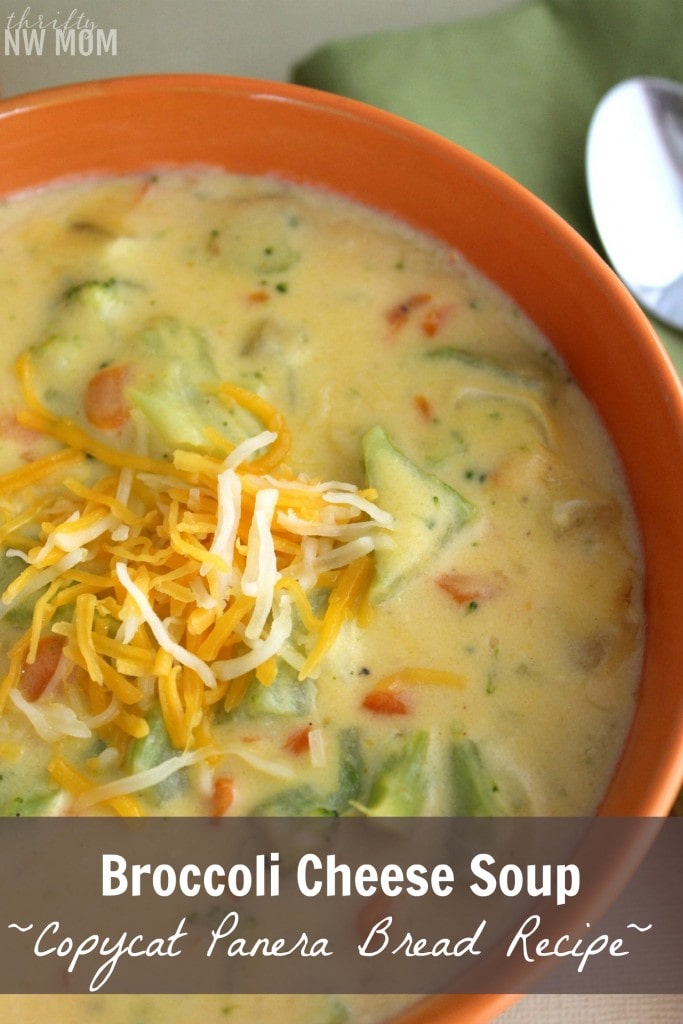 Panera Bread Copycat Broccoli Cheese Soup Recipe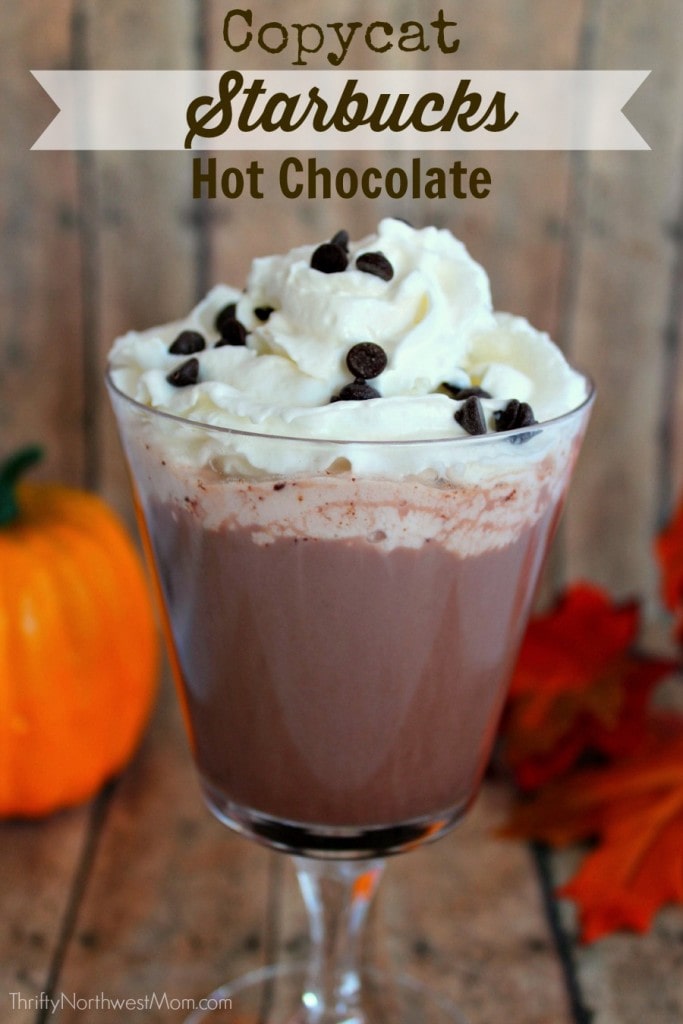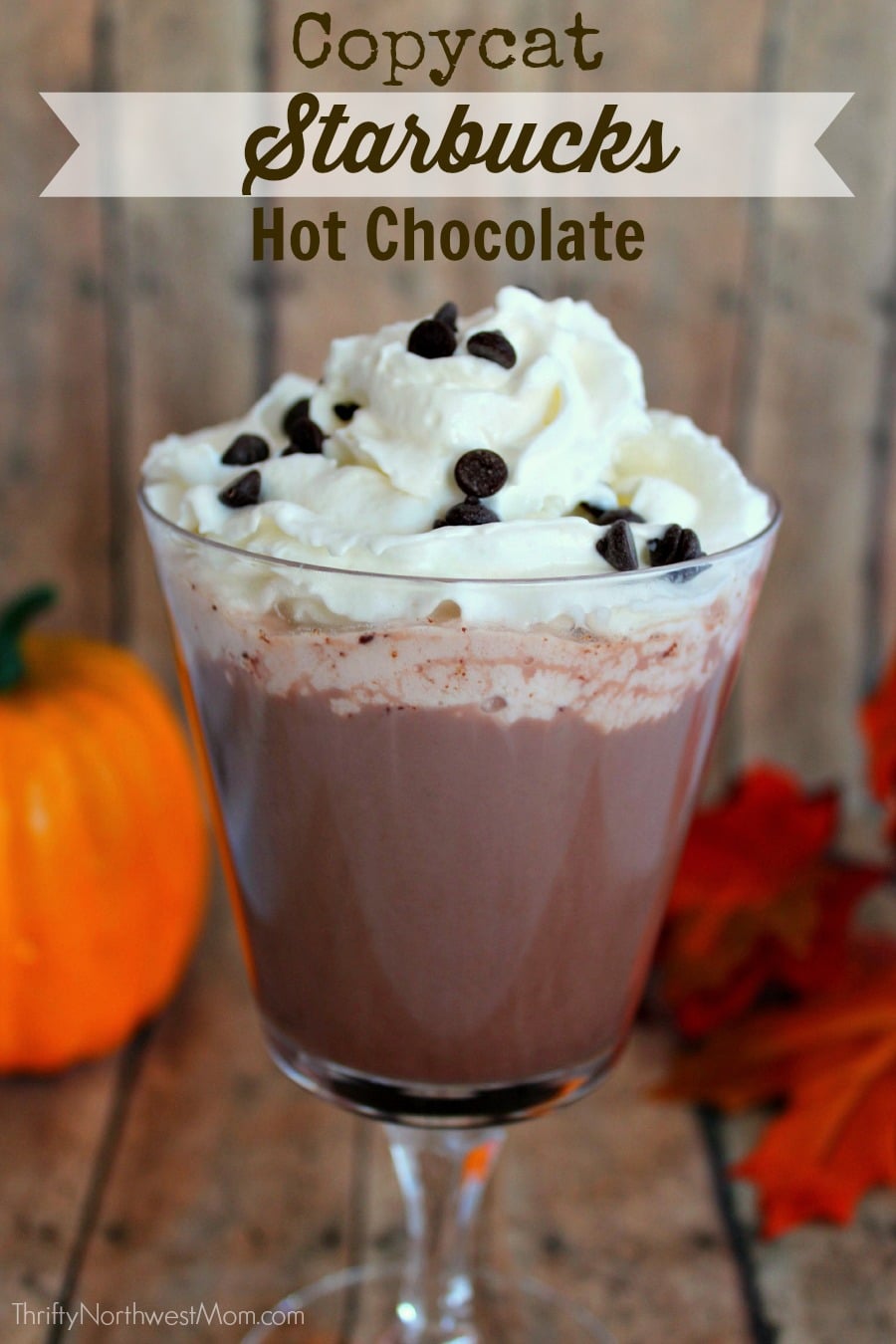 Starbucks Copycat Hot Chocolate Recipe