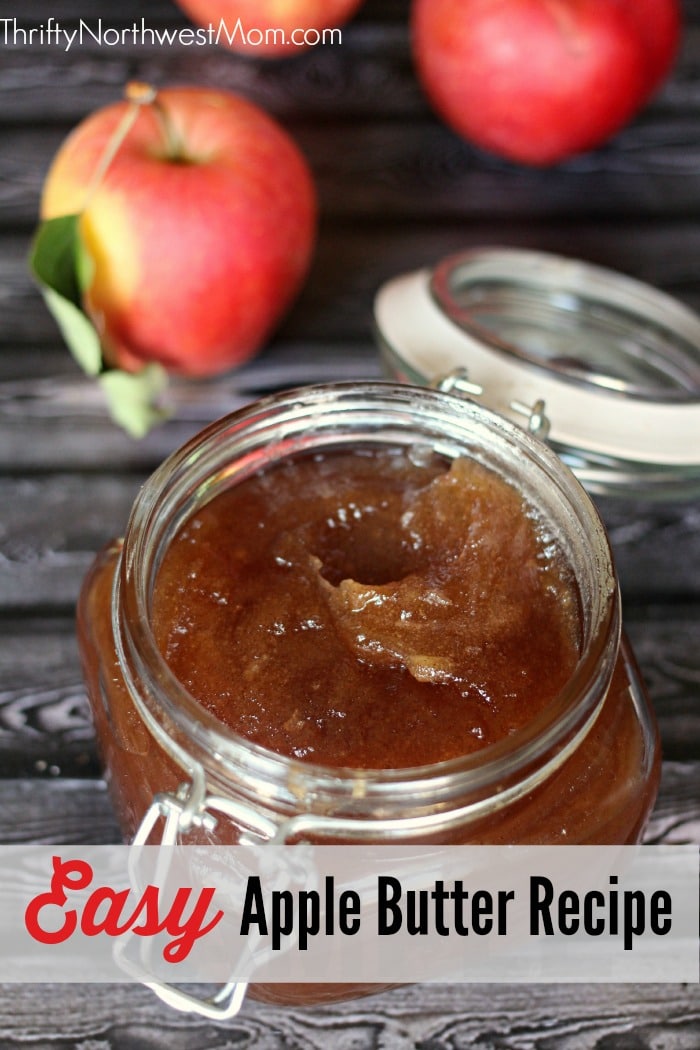 Easy Apple Butter Recipe – Simple, Yet Delicious!
One of my favorite things about fall is all of the delicious apple recipes we can create as we definitely have an abundance of apples this time of year -and there are always so many sales at the grocery stores & your neighborhood fruit stands.  One of my very favorite apple recipes is apple butter – love apple butter on toast or a bagel in the mornings or put it into your warm oatmeal for delicious flavor. It's also great to use when cooking –  such as making pork chops or pork tenderloin with apple butter.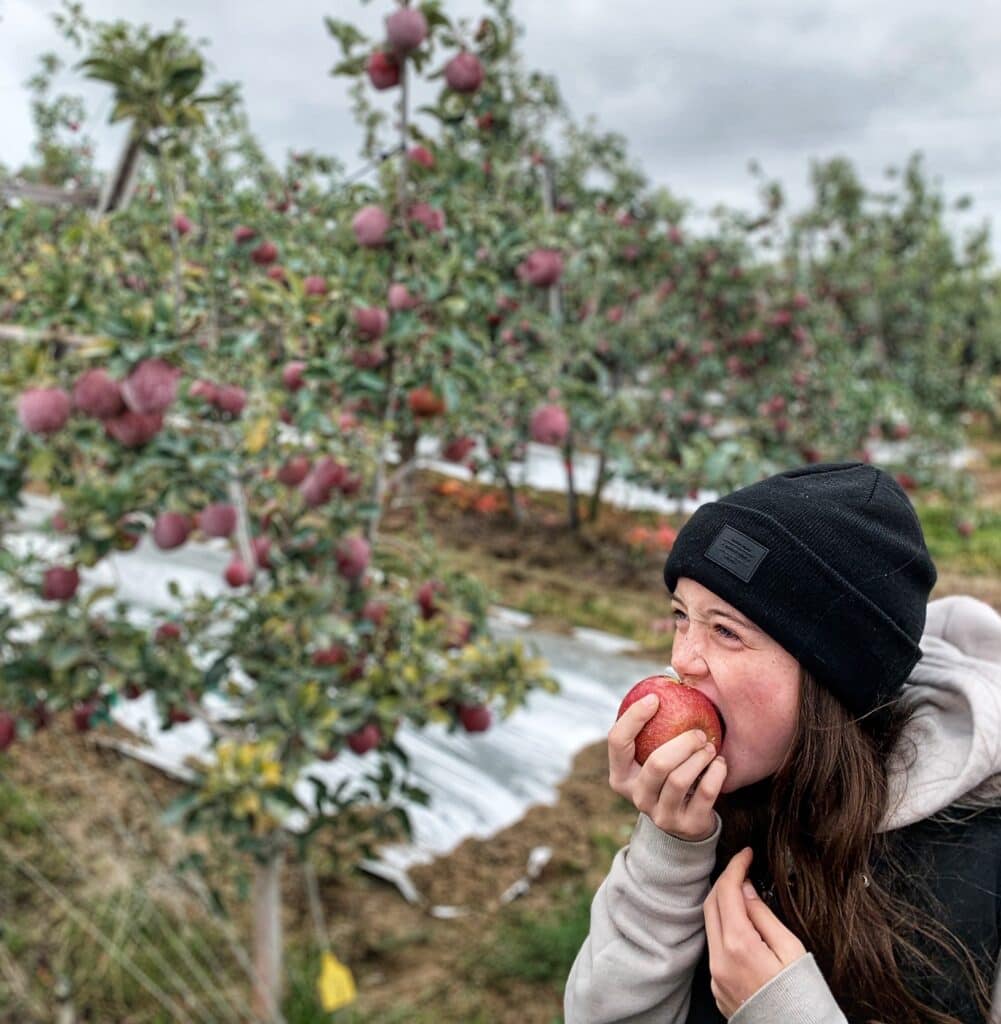 What are your favorite recipes to use with apple butter – we'd love to hear some more variety!
Here is a simple recipe for making apple butter::
The picture above show you the consistency the apple butter should be when you start cooking it (on the left) to the time you're finished (on the right).  This way you can judge a little easier what the thickness should be when you're done cooking.
This recipe will make 3 medium jars of apple butter & it will keep for up to 6 months. Make sure to refrigerate once you open the jars.
Print
Ingredients
6

Medium Apples, Chopped*

1 Cup

Water

1 tsp

ground allspice

1 tsp

ground cinnamon

3 Cups

Granulated Sugar
*You don't need to peel the apples if you don't have time as it shouldn't affect the texture
---
Instructions
The first step is to make applesauce by cooking the apples in 1 cup of water in a large saucepan for about 10-15 minutes until the apples soften.
With a blender, blend the apples until smooth and return to the saucepan with the rest of the ingredients.
Simmer gently, for approximately 2 hours, stirring often to prevent the mixture from burning on the bottom of the pan.
The apple butter is ready when it darkens, thickens and when a spoon drawn through it leaves a clear trail.
Transfer into sterilized mason jars leaving about 1/4 inch headspace.
Seal with two-piece vacuum seal lids and heat process the jars in a water bath for 5 minutes.
Store in a dark, cool place.
This recipe will make 3 medium jars of apple butter & it will keep for up to 6 months.
Make sure to refrigerate once you open the jars.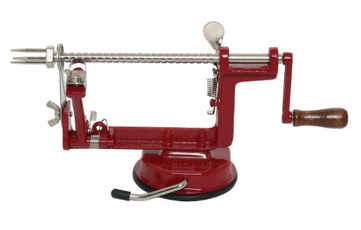 If you're planning on doing a lot of apple butter or have other yummy apple recipes to make with your apple harvest, you might want to invest in an apple peeler / corer to help speed up your efforts.  Check out this Victorio Apple & Potato Peeler with Suction Base for $21.87 (this is the #1 Best Seller for Peelers on Amazon).
Here's more information about this apple / potato peeler:
Can peel, slice and core apples and also peel potatoes

Sturdy enamel-coated cast-iron body

Blades are adjustable and replaceable; All blades are high quality stainless steel

Strong suction base stays put on smooth non-porous surfaces

5-Year warranty
Follow Jen & Sia | Thrifty NW Mom's board Recipes :: Fall on Pinterest.
For more inspiration, check out our Fall Recipes Pinterest board for all sorts of apple & pumpkin goodness, hearty soups & more!
See more fall recipes on our Recipe Database page, too.