DIY Duct Tape Projects
Duct tape projects and crafts are all the rage right now thanks to some fun patterns & colors for duct tape, but also because the possibilities are endless of the different ways you can use duct tape to make items for around your home, clothing/accessory items, gift items and much more!
One good frugal resource for duct tape is to head to your local Dollar Tree. The rolls are smaller and they are not the Duck brand, but for $1 a roll it is perfect for these types of projects!  So, not only are you spicing things up with fun & unique colors & patterns, but they are frugal projects too when using the dollar rolls!
We've put together a variety of crafts using duct tape to inspire you to get creative and come up with your own unique creations! We'd love to hear your favorite ways to use duct tape as well!
Holiday Projects
Halloween:
Duct tape is so versatile that you can use it to dress up items for different holidays! Check out these fun ideas for Halloween, Christmas and Valentine's Day using duct tape to create fun holiday decor items & crafts!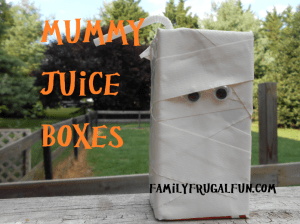 Mummy Juice Boxes from Family Frugal Fun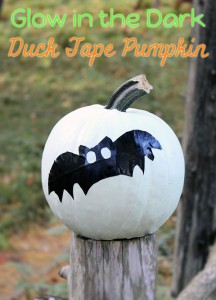 Duck Tape® DIY Glow Pumpkin from Homemaking Hacks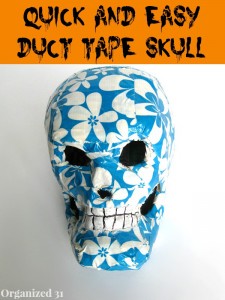 Easy Duct Tape Halloween Skull Decoration from Organized 31
Christmas:
DIY Holiday Water Bottles from Serendipity & Spice