DIY Valentine Box  with Free Printable – You & Me
Valentine's Day is coming up, and if you're looking for some fun, frugal gift ideas for a Valentine's Party or to hand out to friends, teachers or co-workers, we have a cute free printable for a Valentine box. Just print this off, fold & adhere it together and fill with goodies! You can fill it with candies, stickers, and other treats for kids or maybe some fun coffee or hot cocoa packs, chocolates and bath & body goodies for adults. These are so fun & cute to give as gifts & simple to put together! My kind of gift to give!
Free Valentine Box Printable – You & Me:
Instructions:
The instructions are simple for this free printable.
You will want to use good, thick paper such as quality cardstock.
Print off the Free Valentine Box Printable on the full page of cardstock.
Cut along the solid lines to cut out the box.
Fold in on the dotted lines.
Lift it up and you will need to adhere it along the entire flap .
You can use your choice of adhesive – double sided tape, glue dots, adhesive tape runners or even a glue gun if you really want it to last.
Fill the box with your choice of goodies:
For kids – various Valentine's candies & chocolates, stickers, erasers & pencils
For adults – chocolates & candies, coffee or hot cocoa packs, bath & body mini lotions or lip gloss, nail polish & more (just to be sure to adhere it well together if you're putting a few heavier items inside it.
For more Valentine's Free Printables::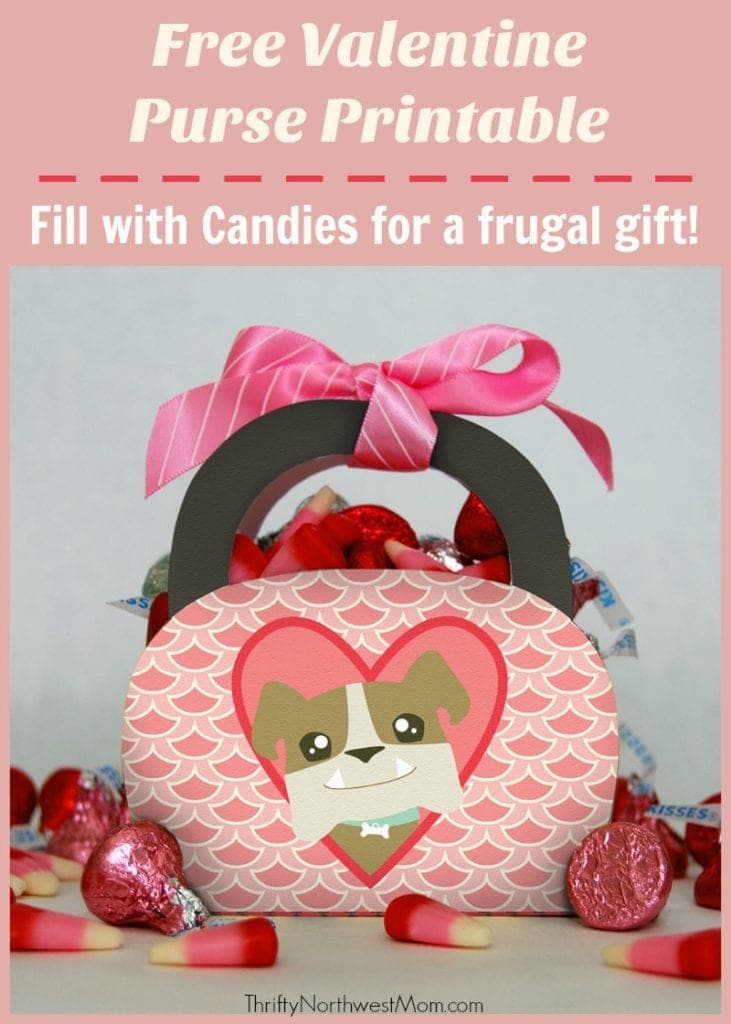 Free Valentine Purse Printable – easy DIY purse to fill with goodies for Valentine's Day
Free Valentine Printable – "You're a Great Catch" – using goldfish crackers for a healthier option or Swedish Fish candies for a treat
Free Valentine Printable – You're the Highlight of My Life – for a non-candy option (great for teachers too!)

Free Valentine Printable – I'm Bananas for You
Make these cute Valentine Candy Kabobs & add a FREE Printable Card that says "I'll Stick by You"